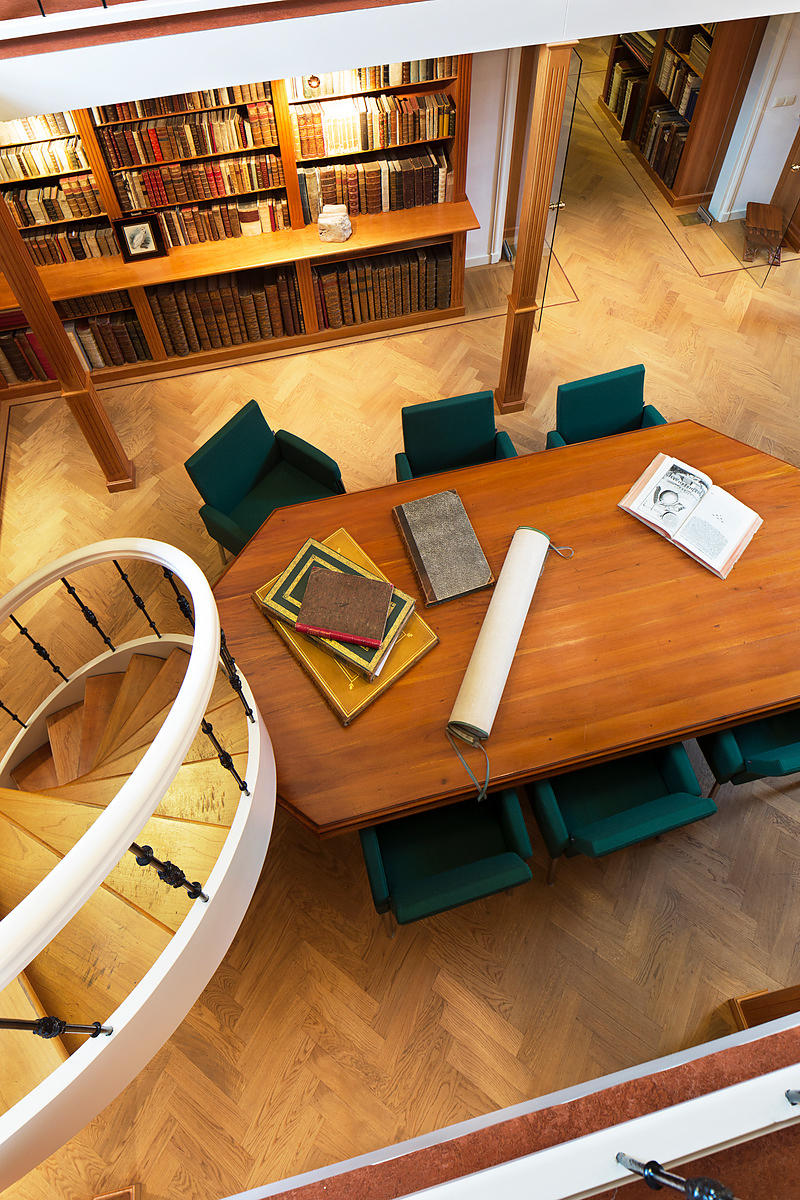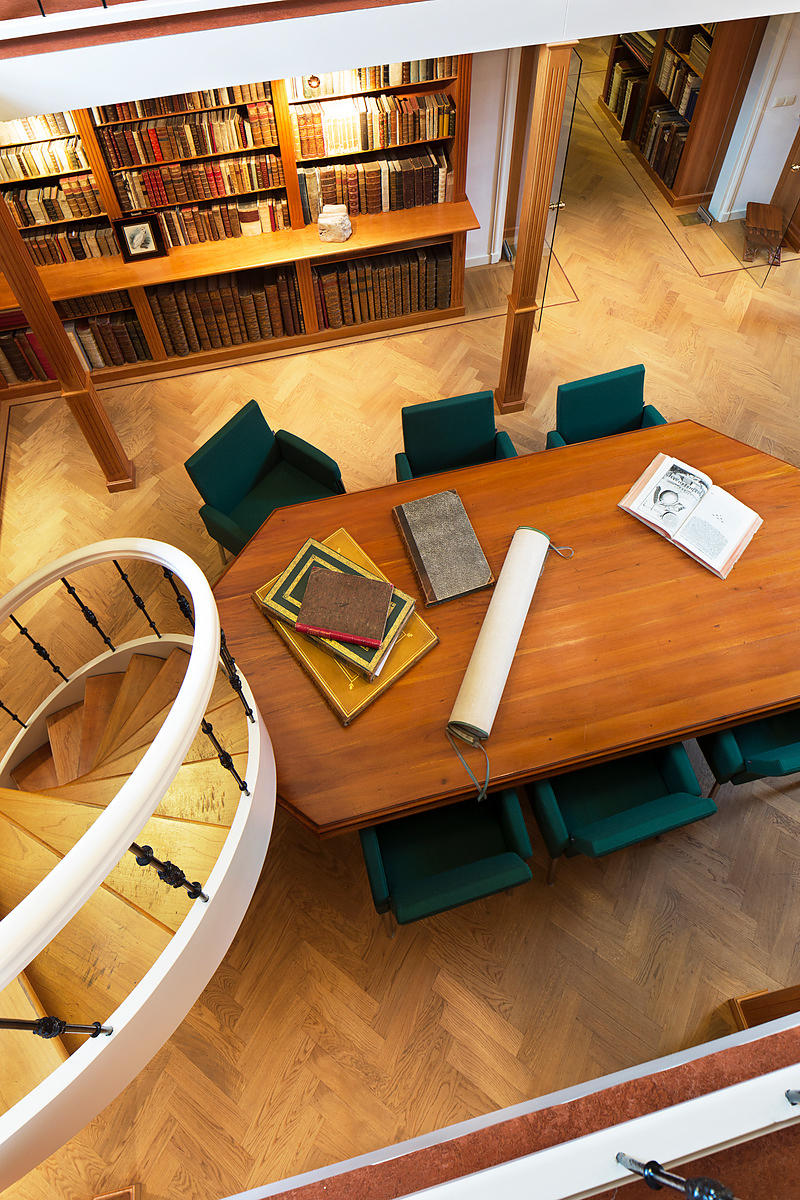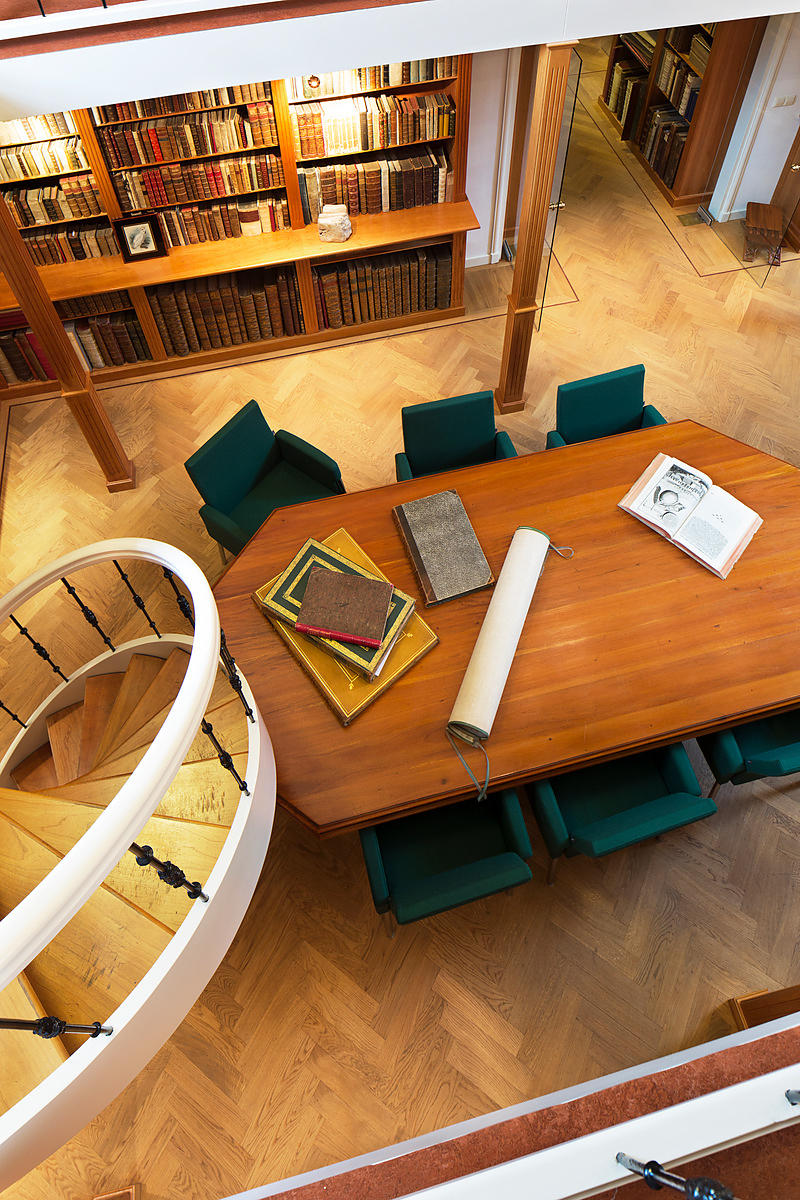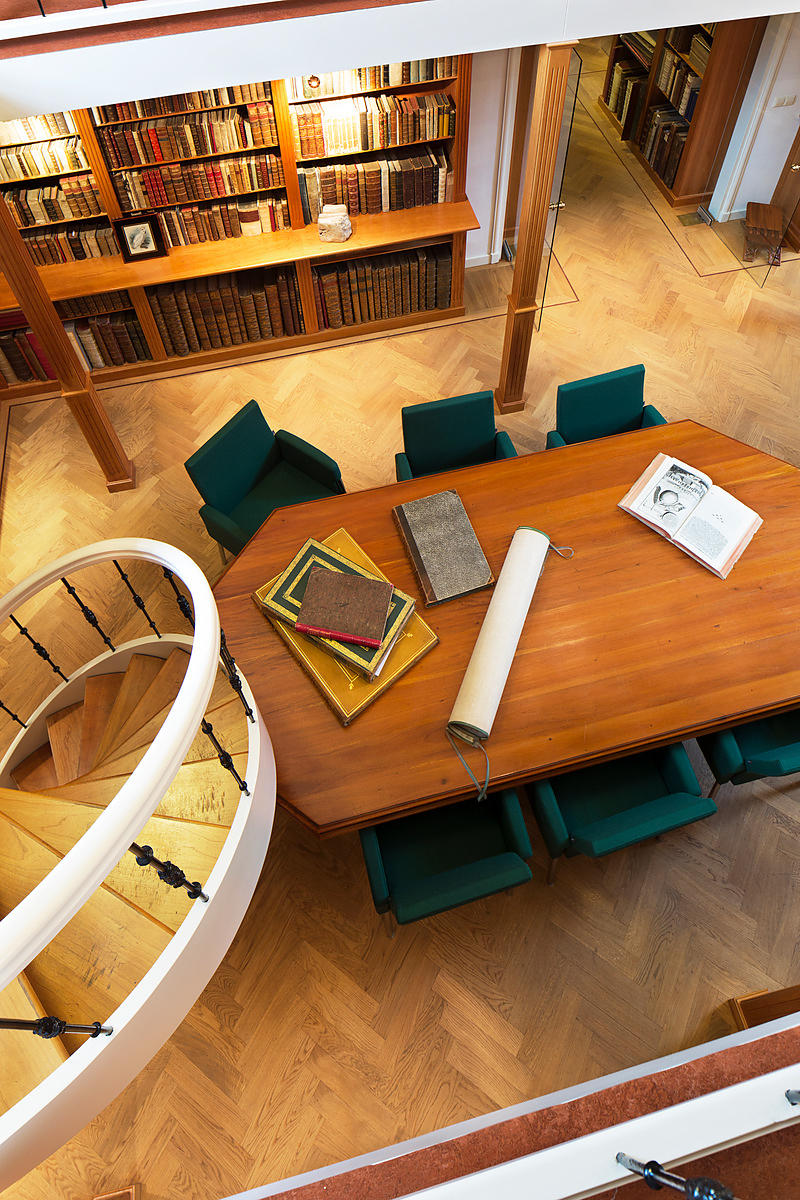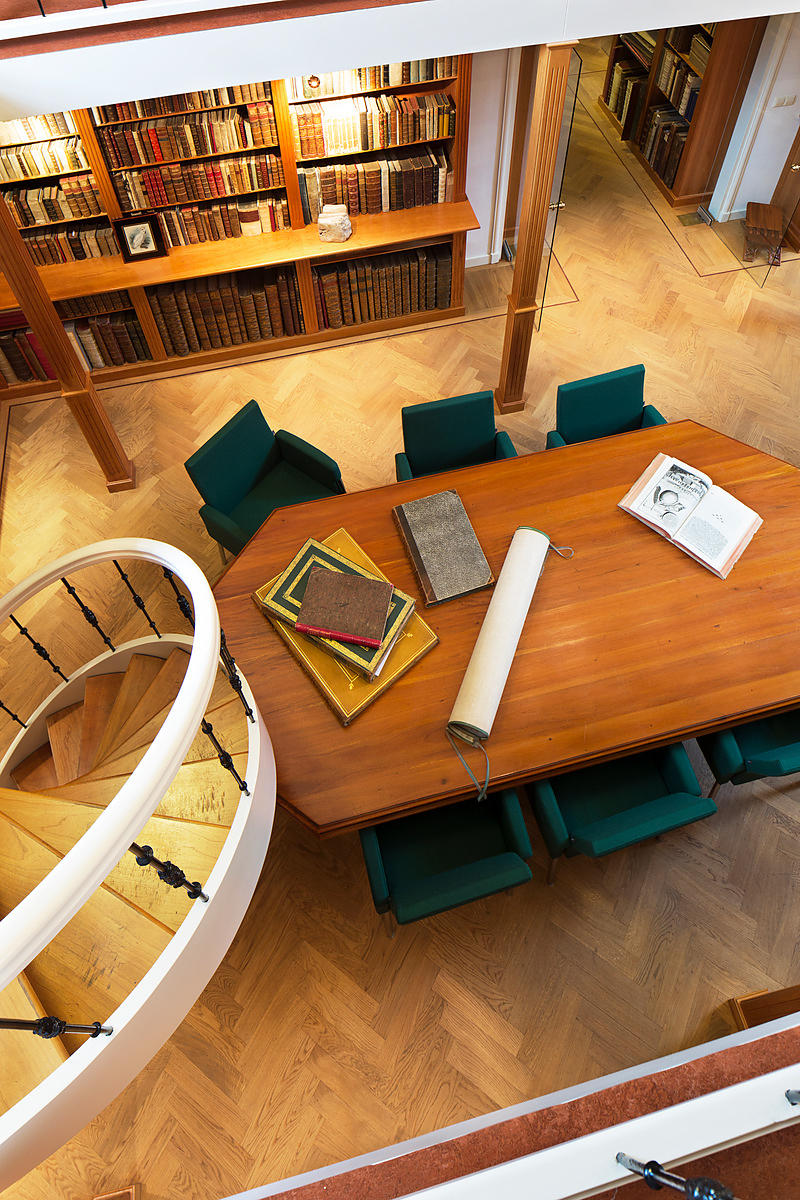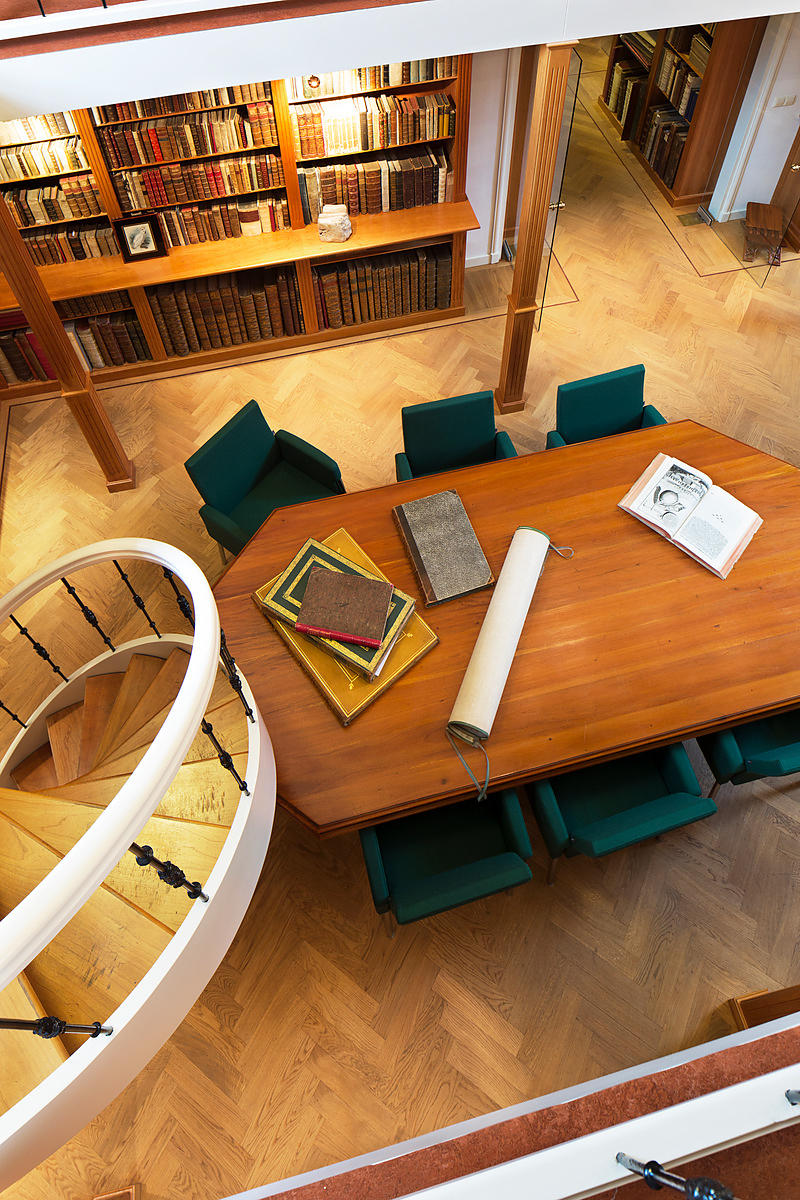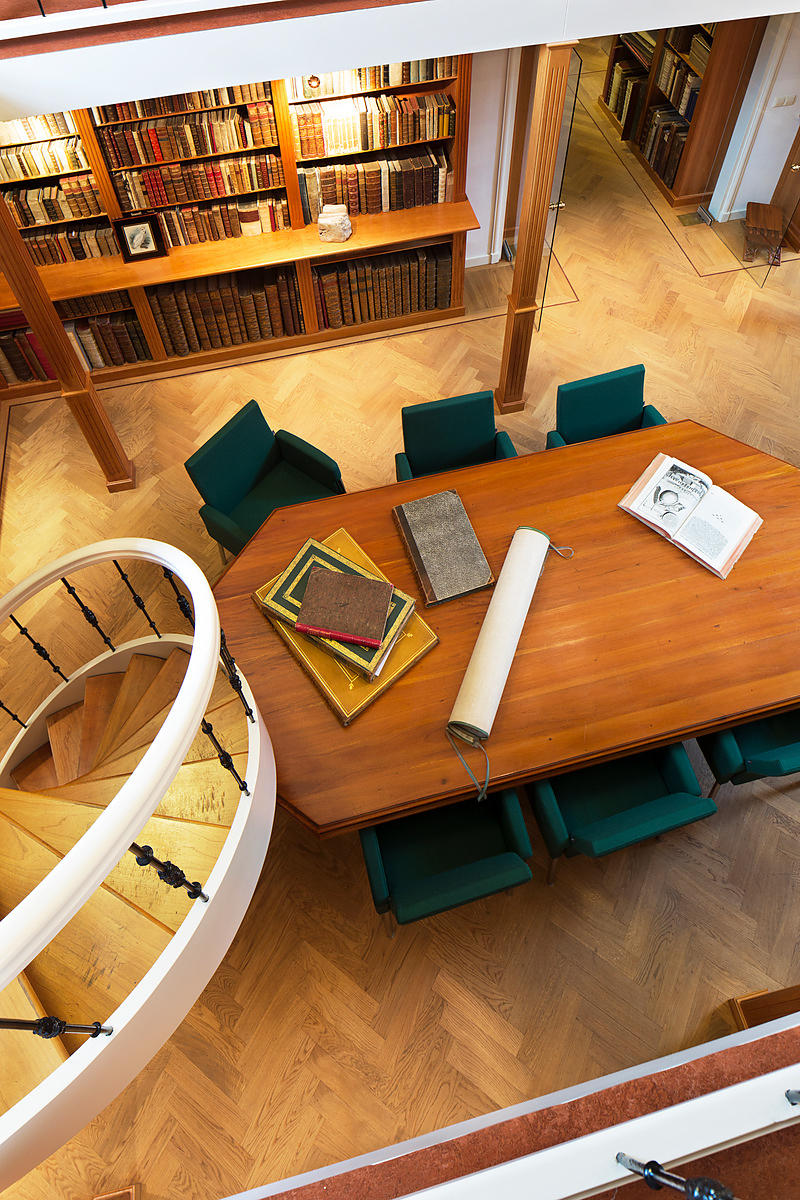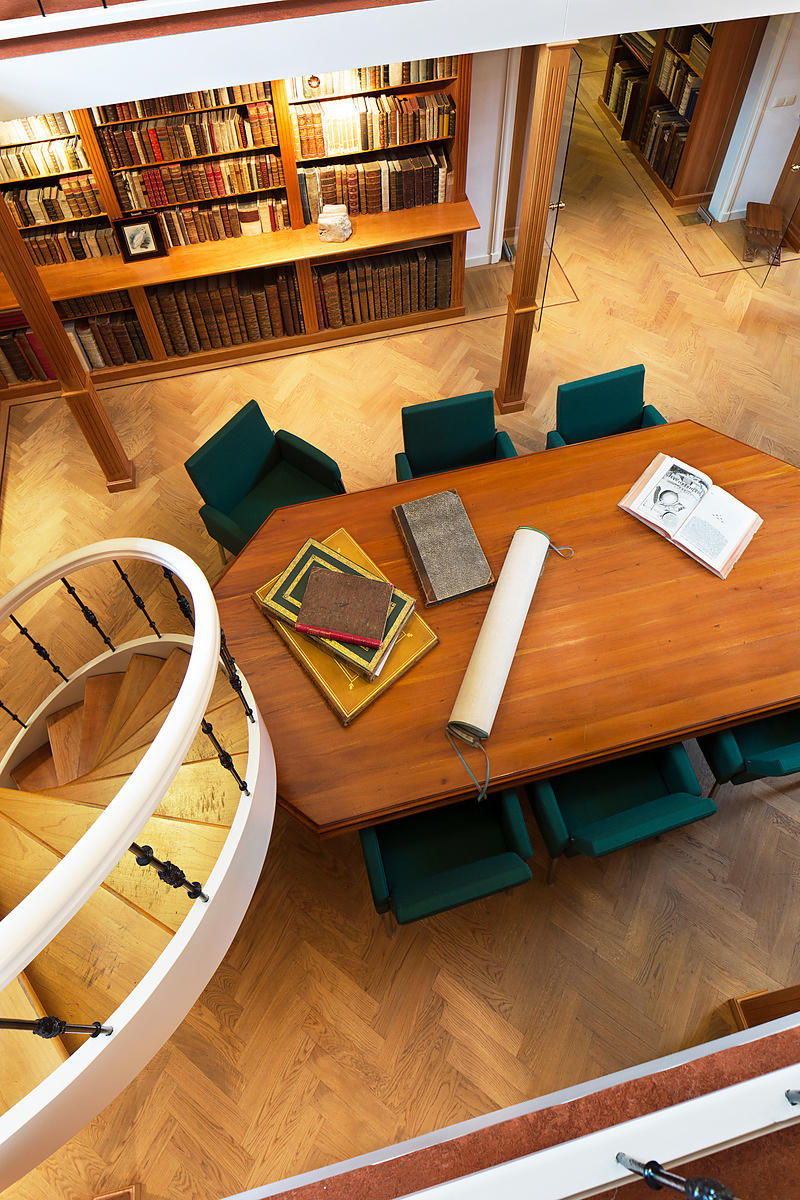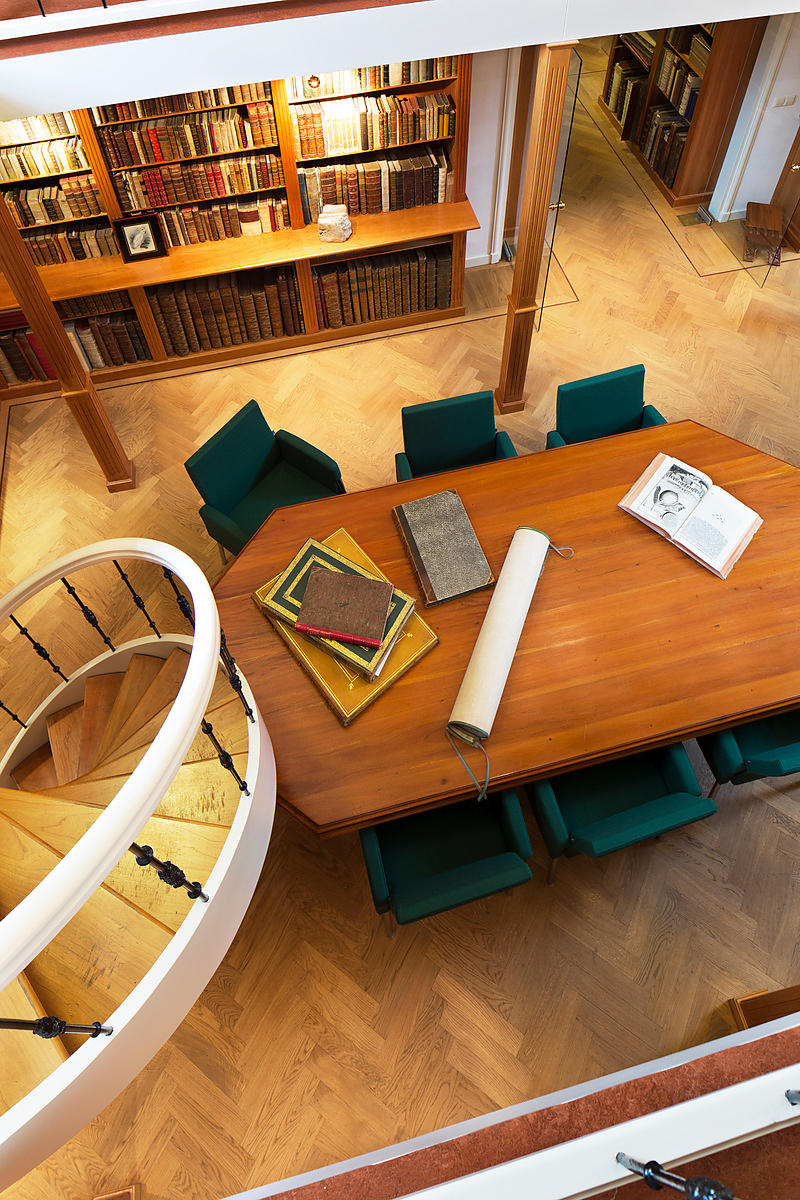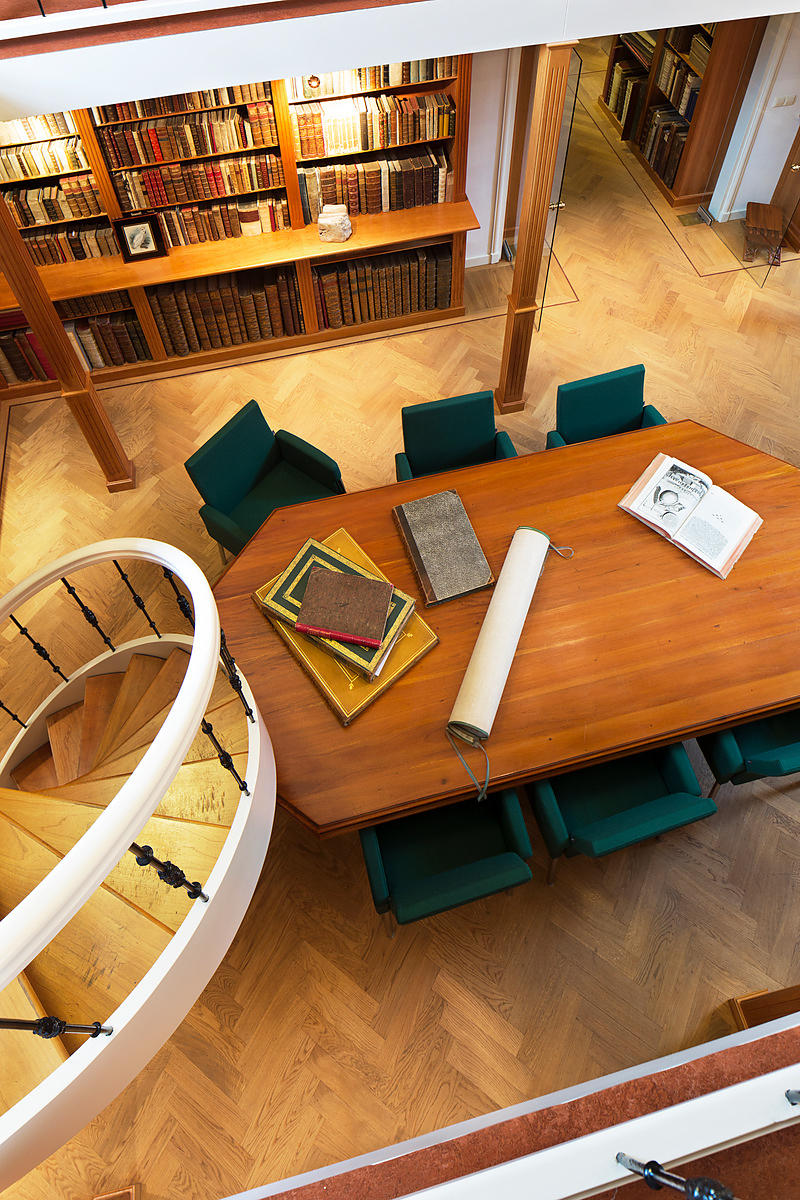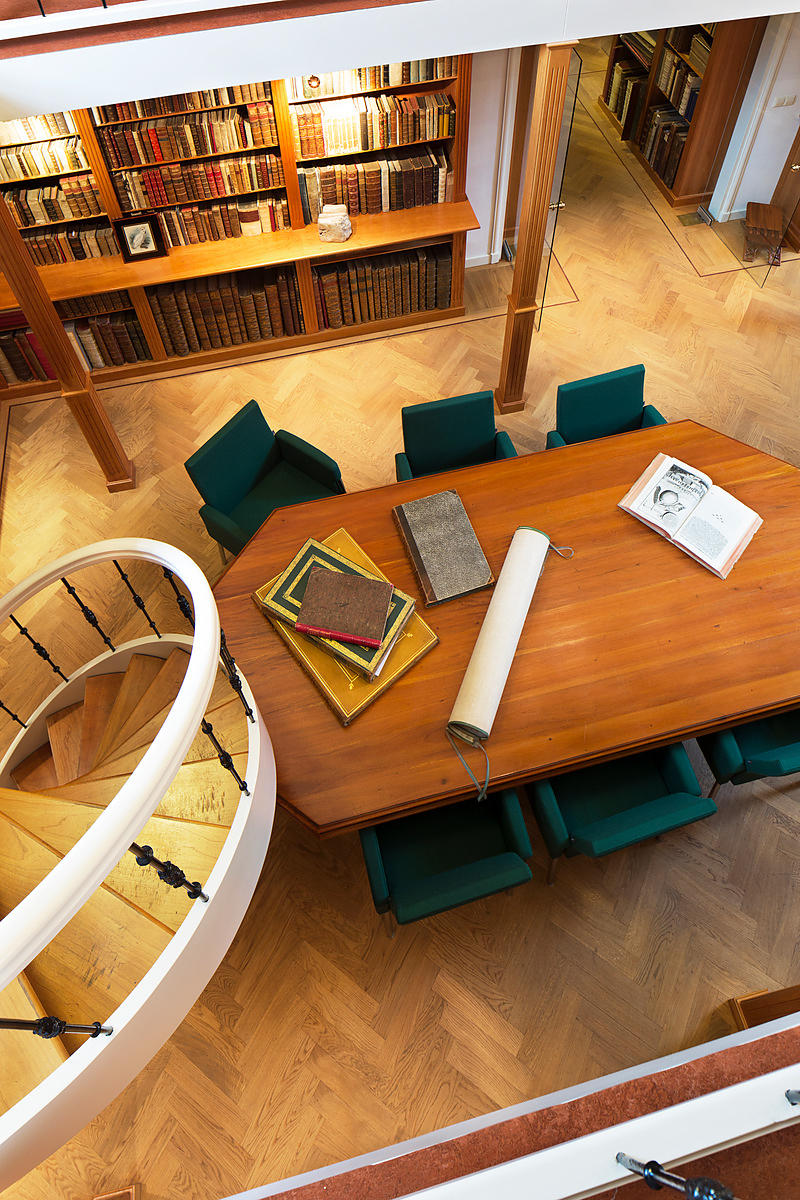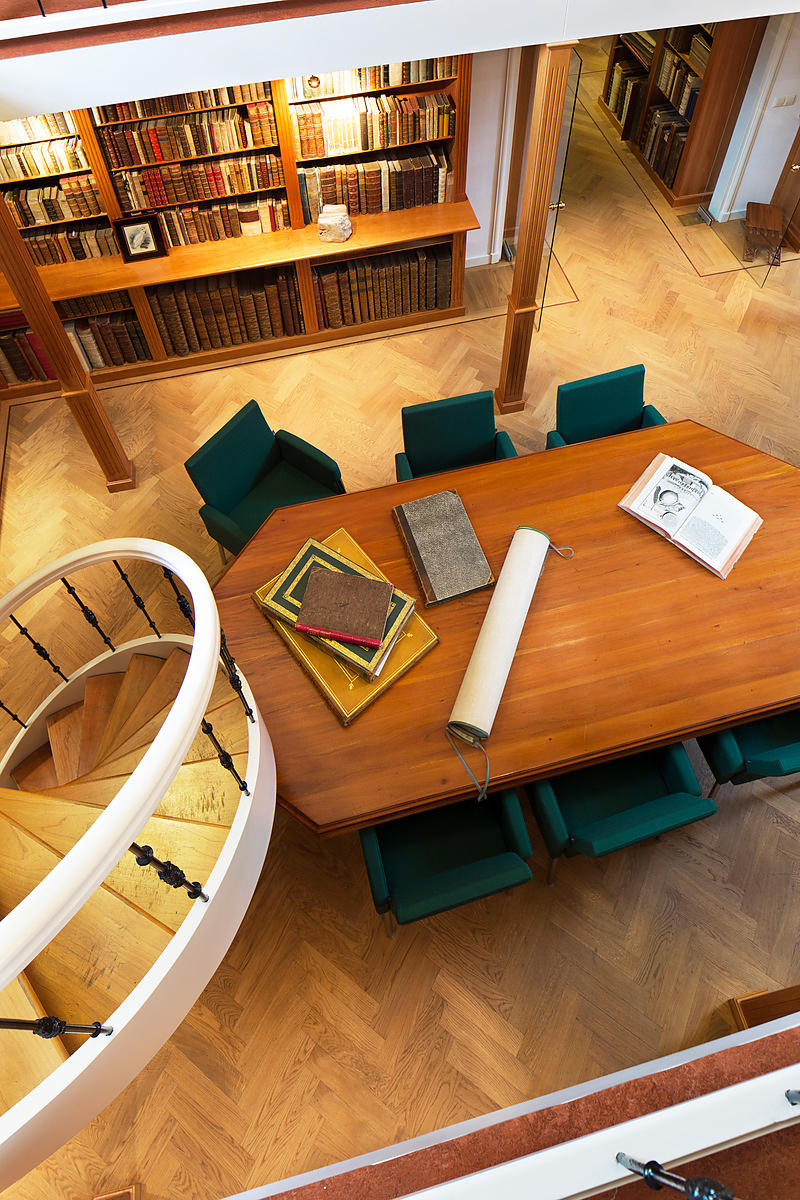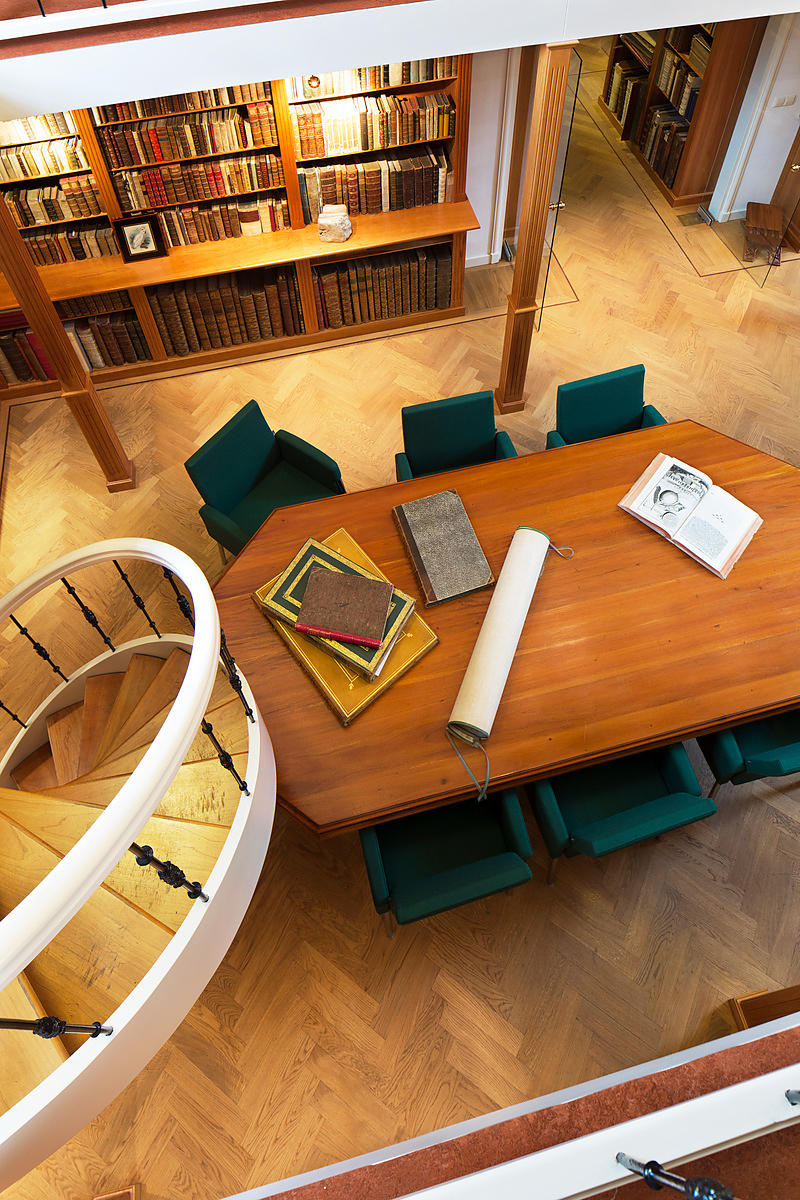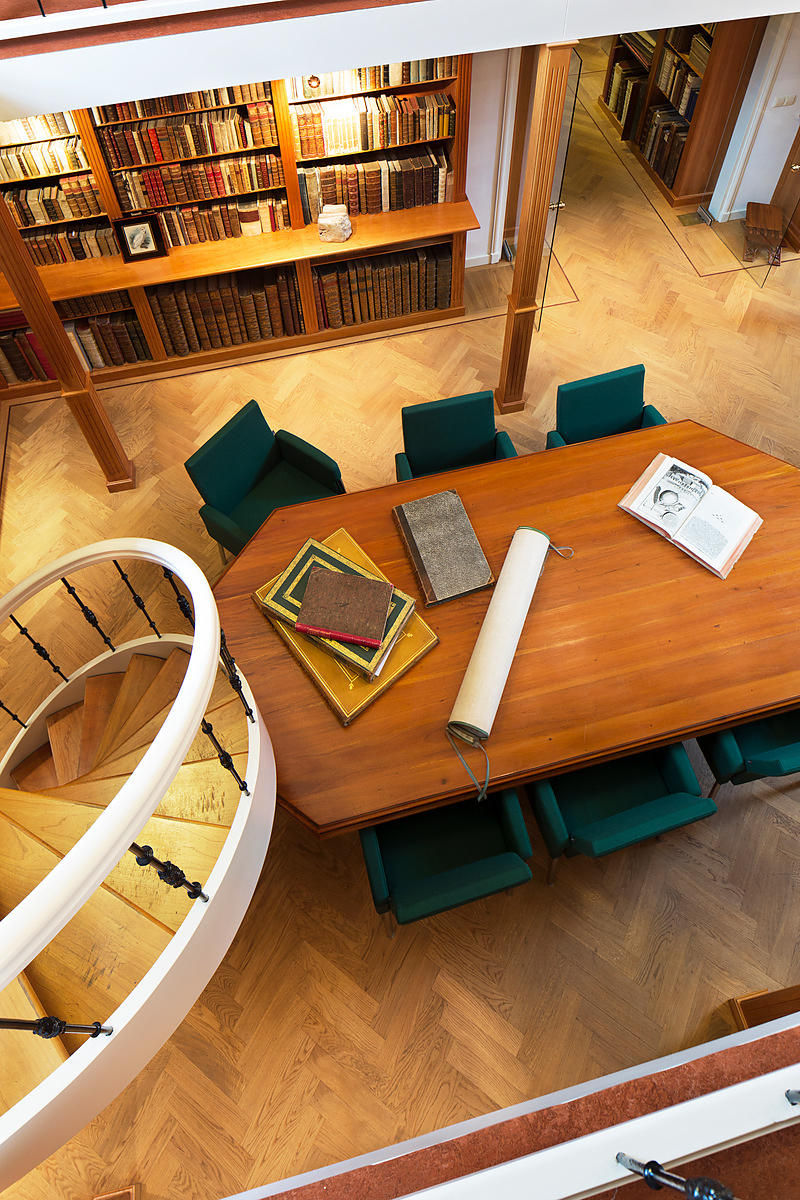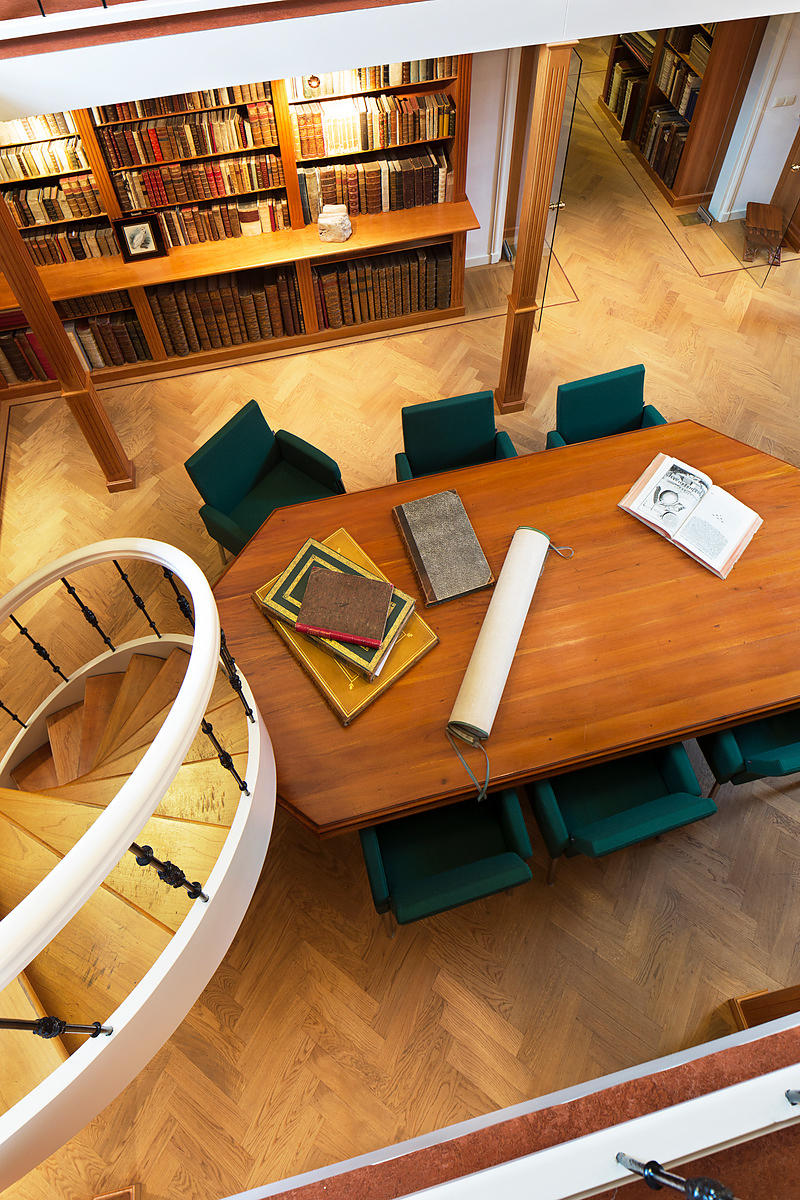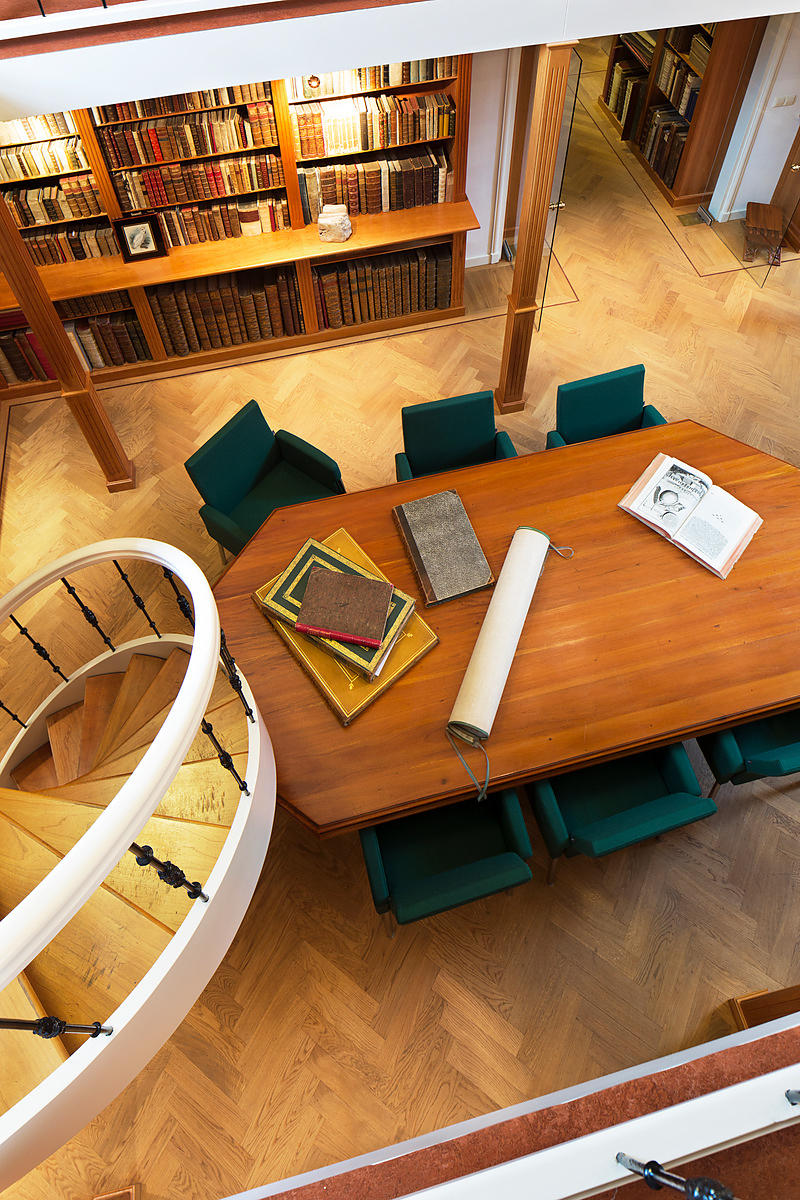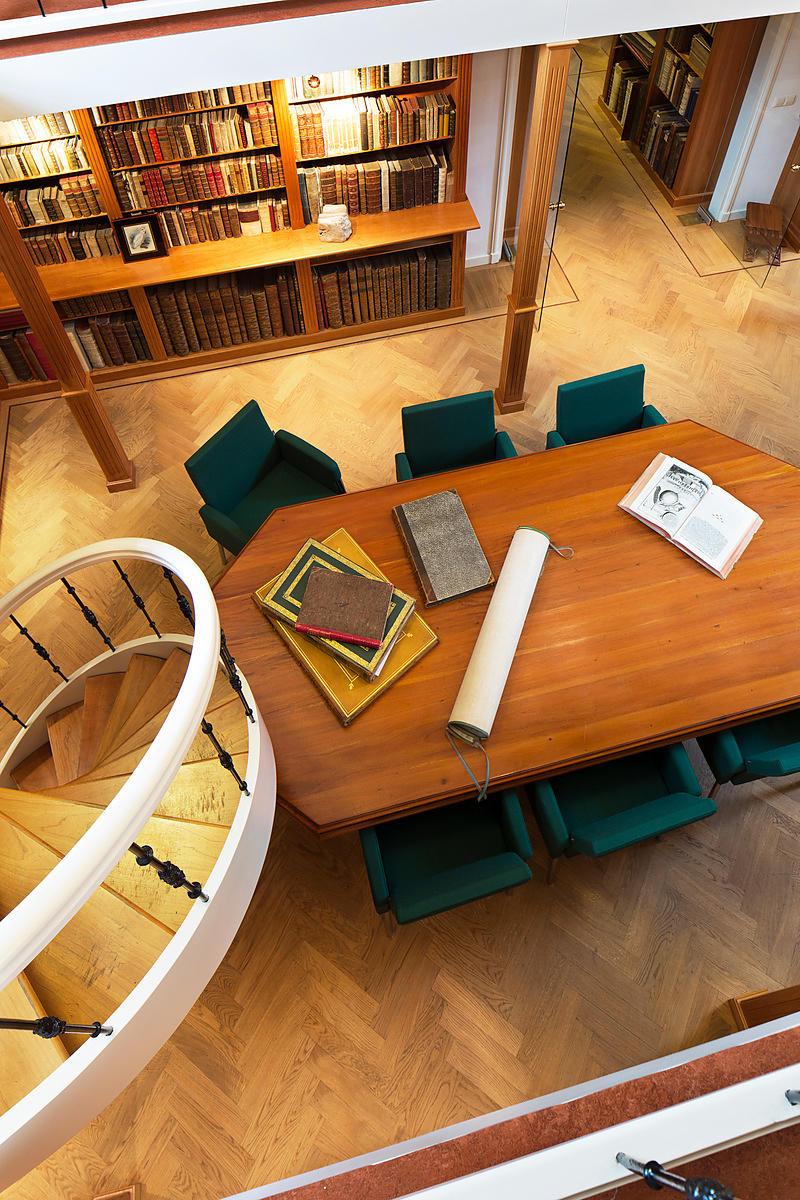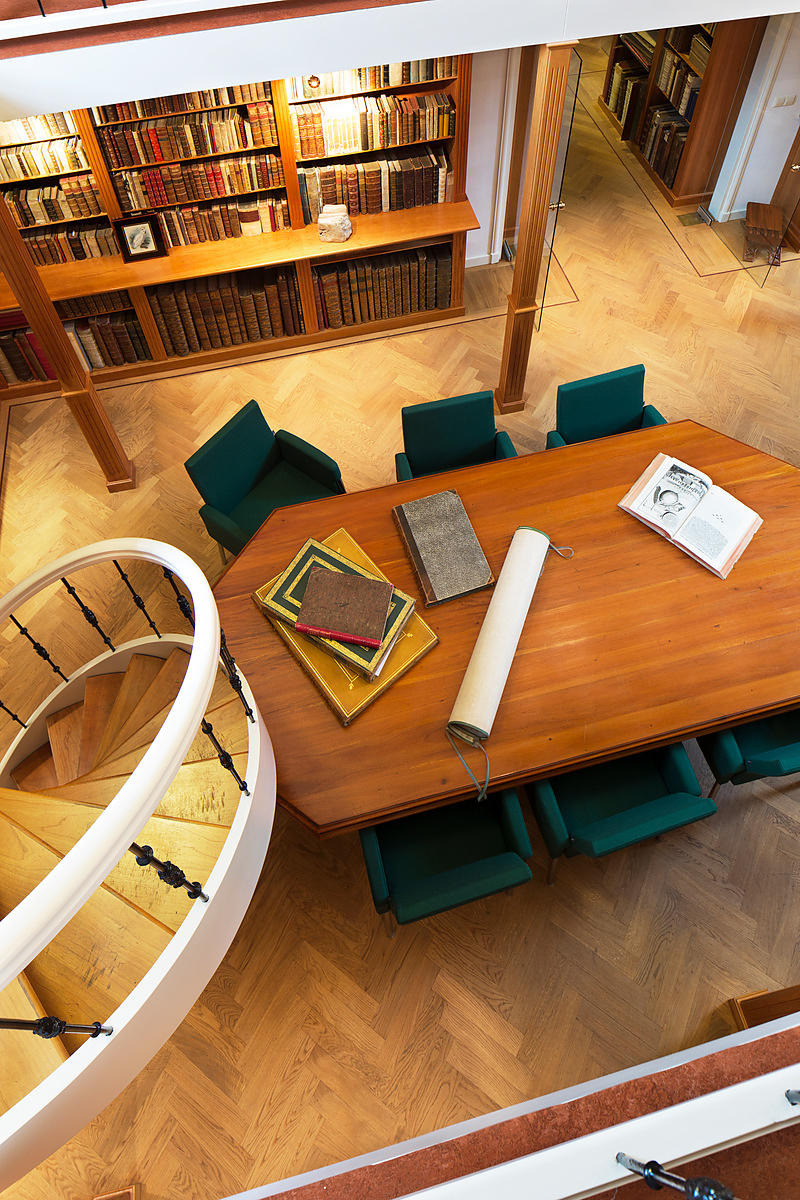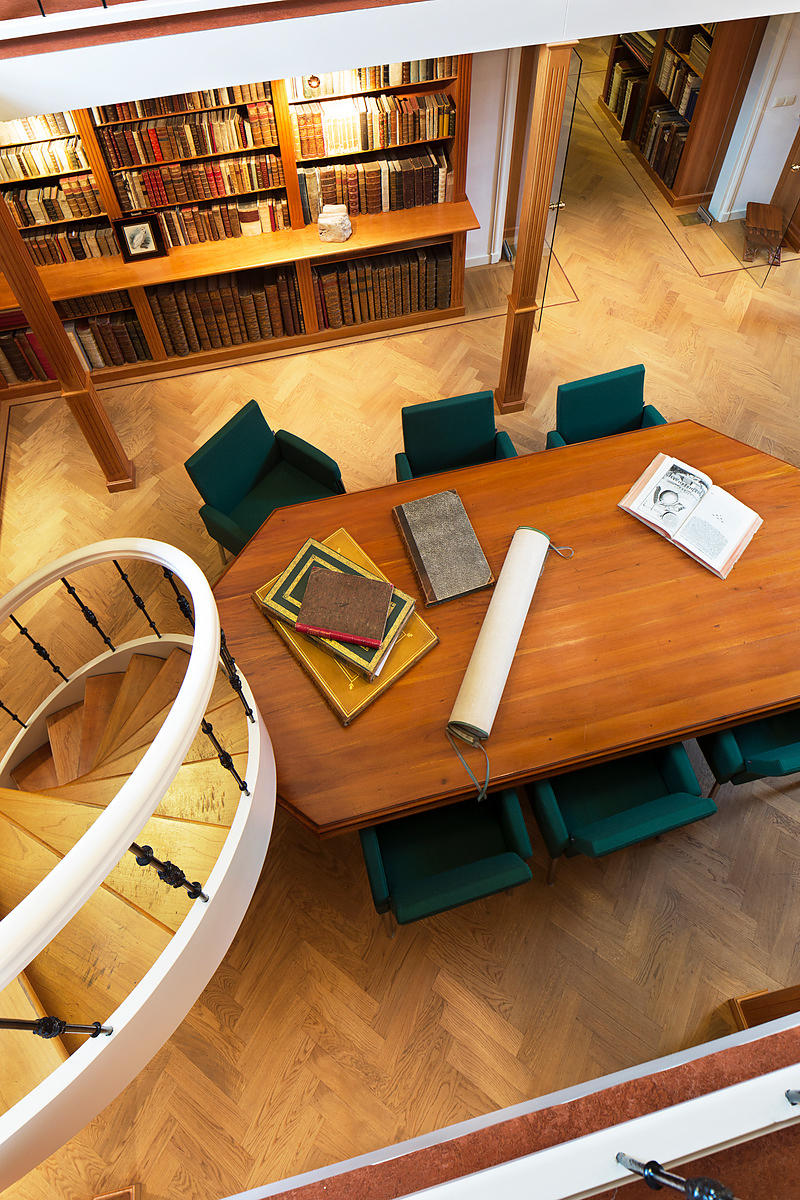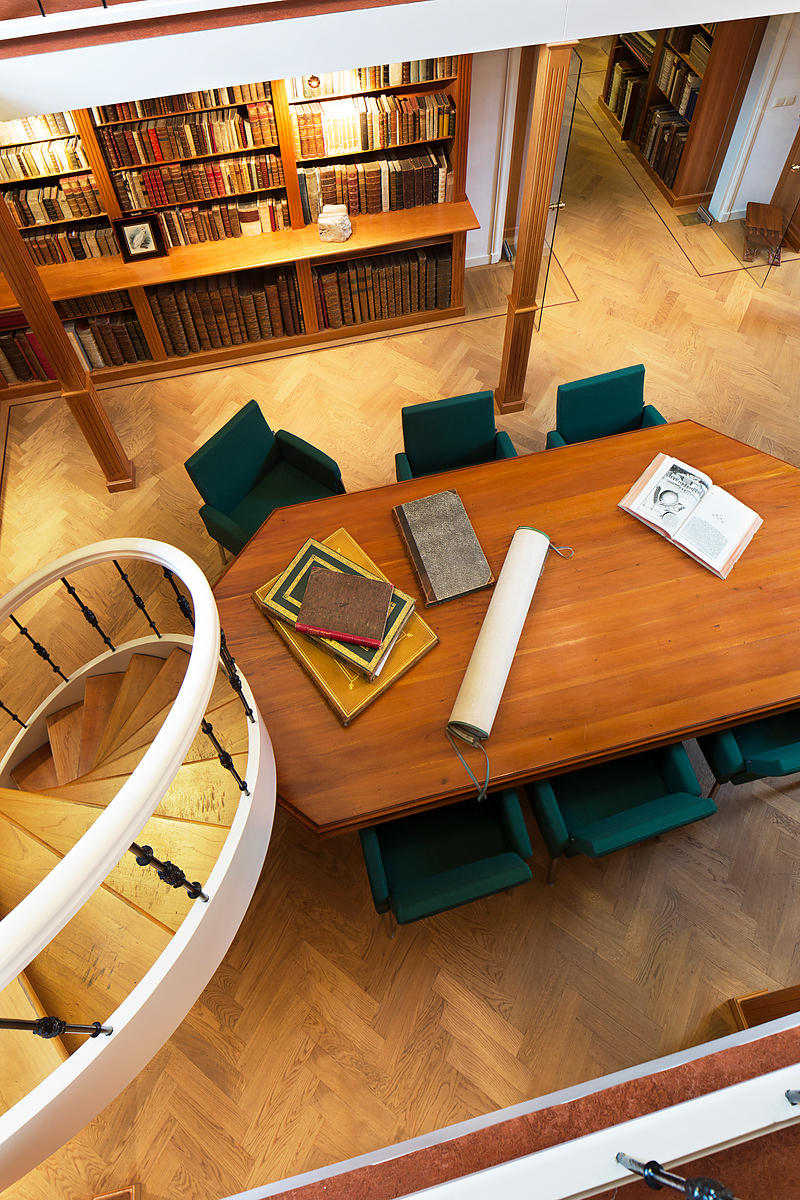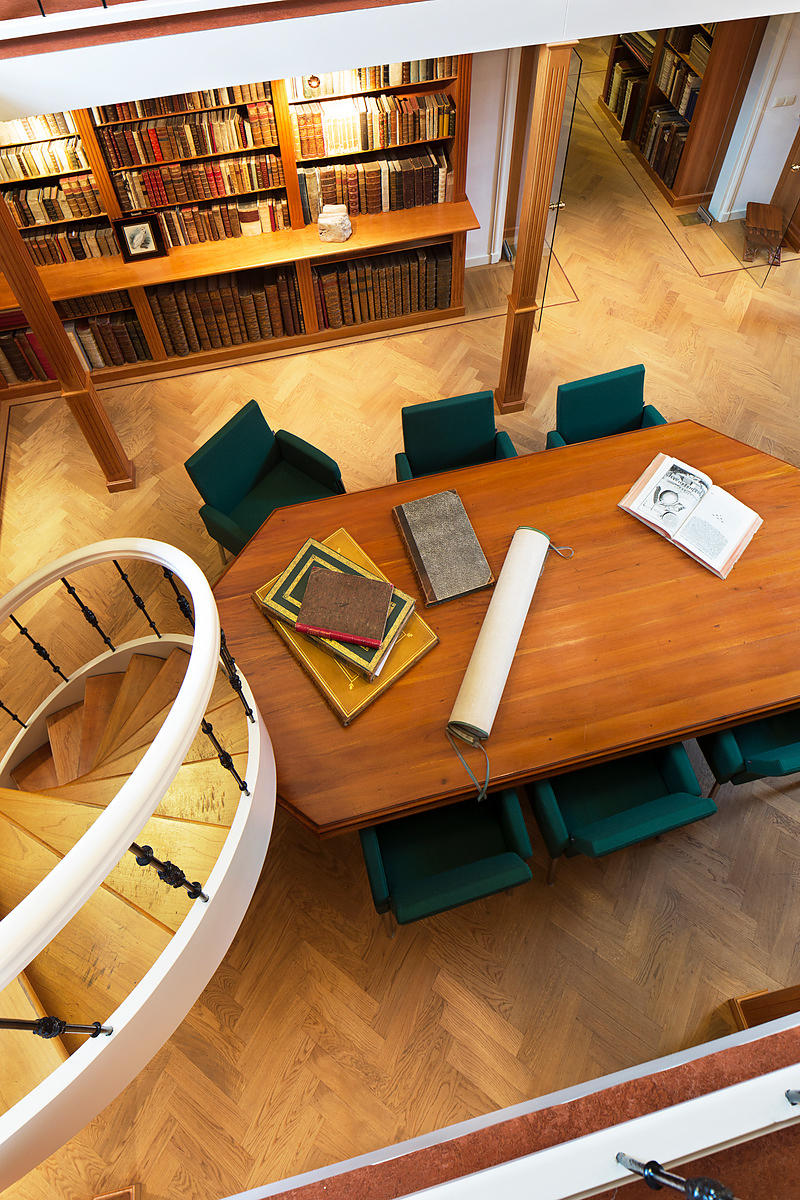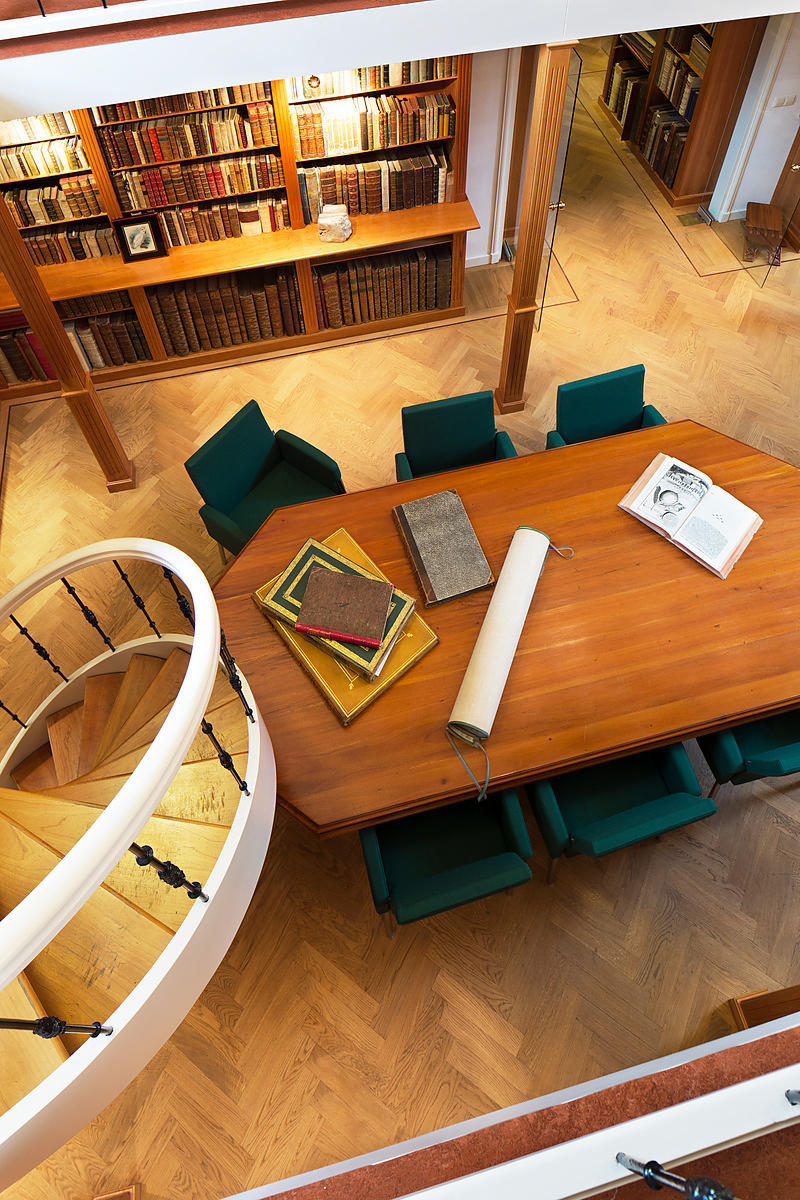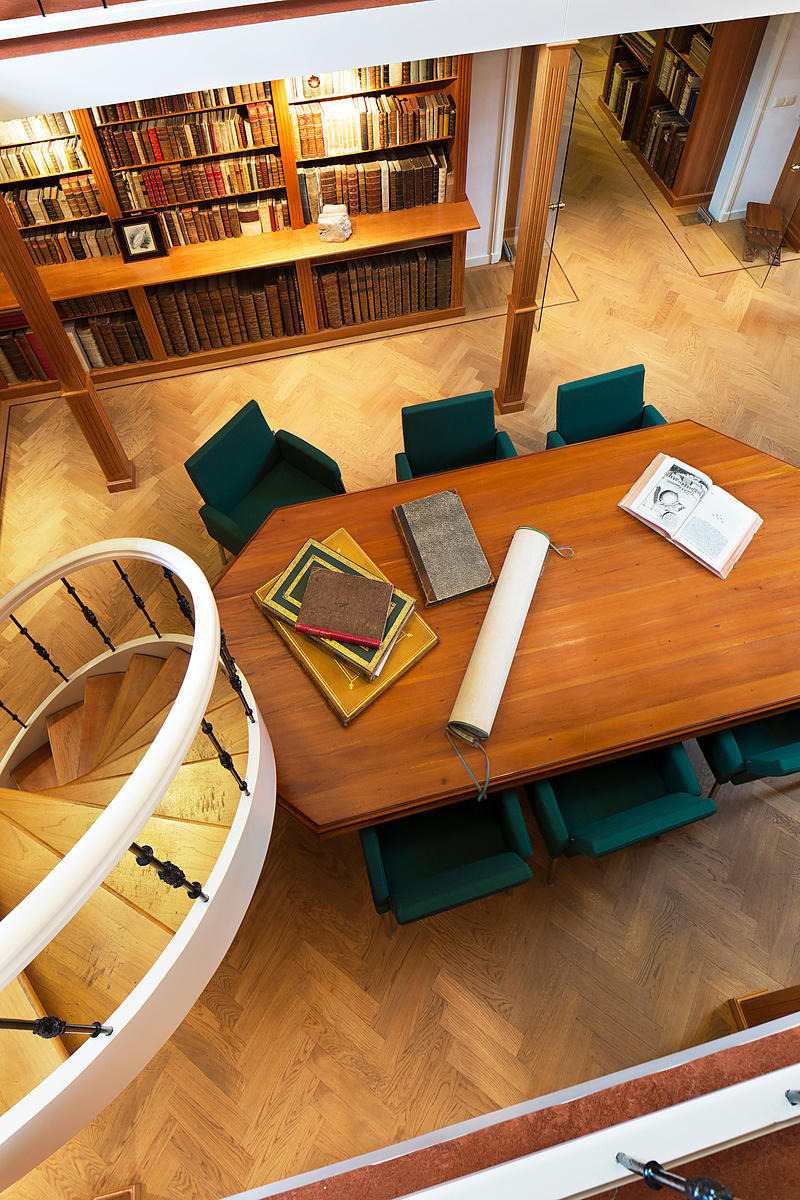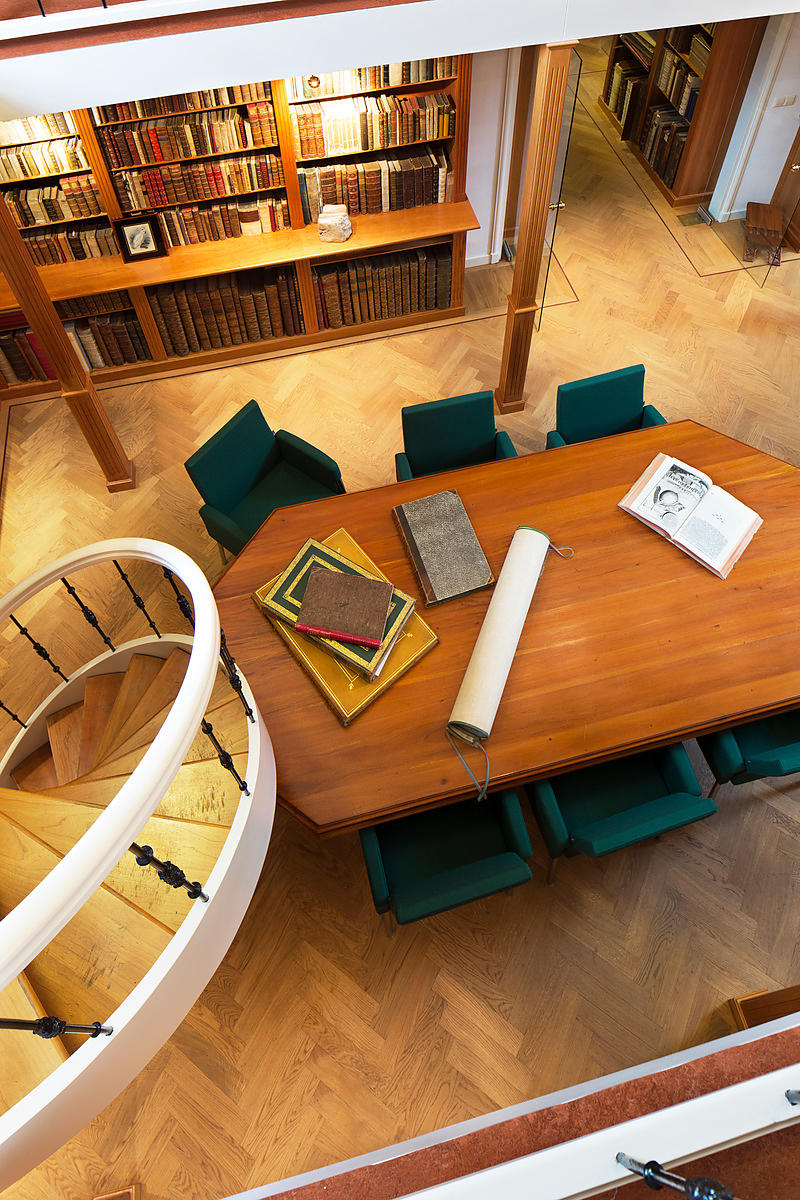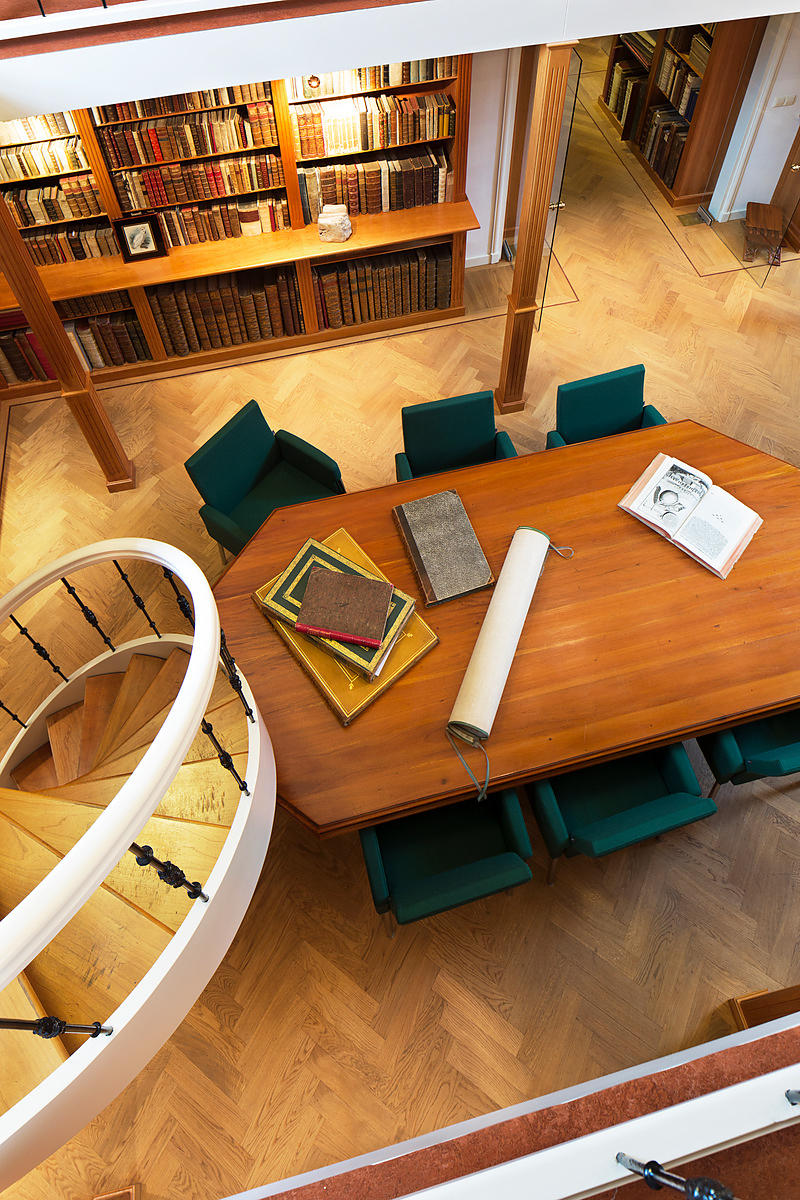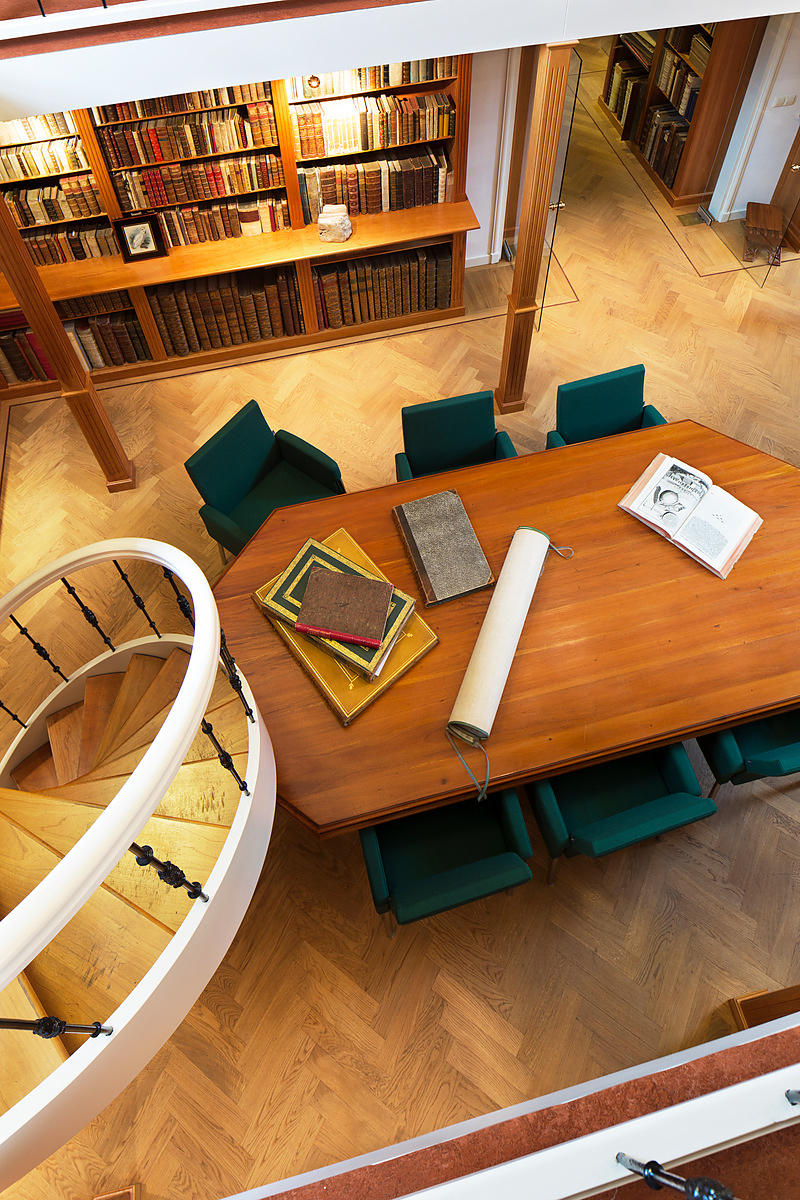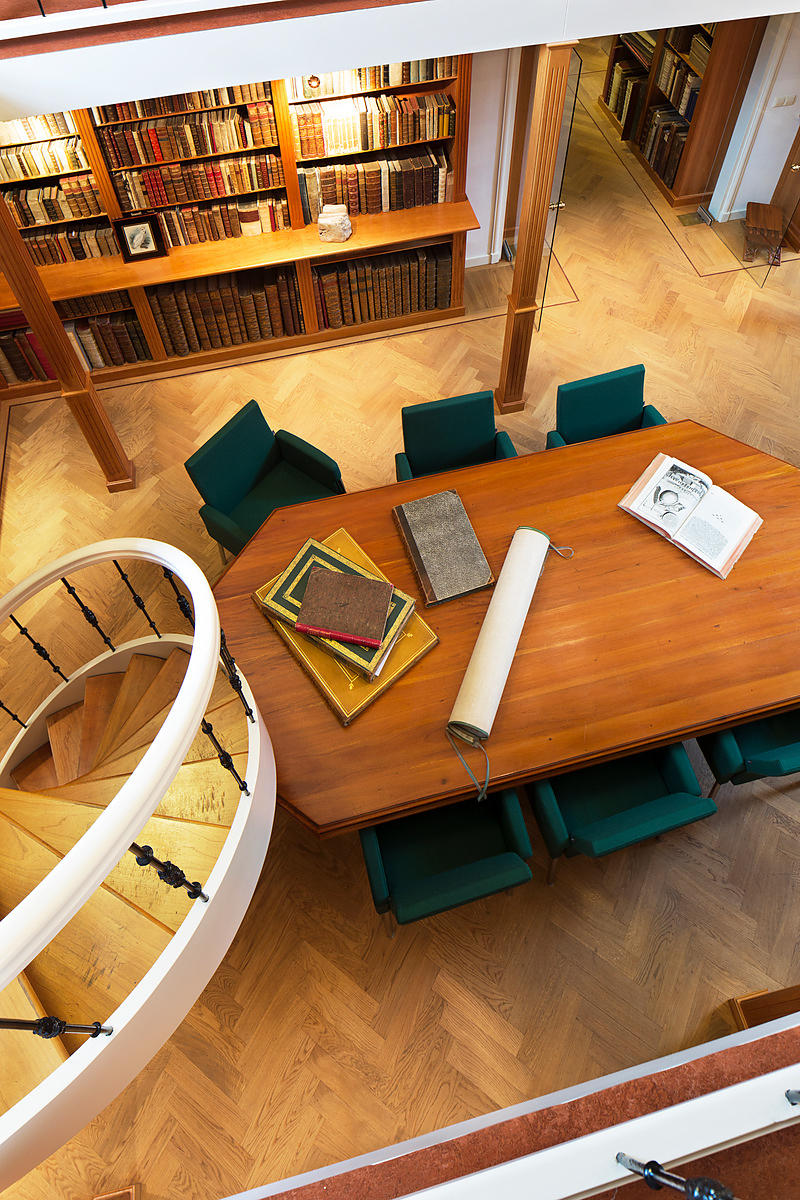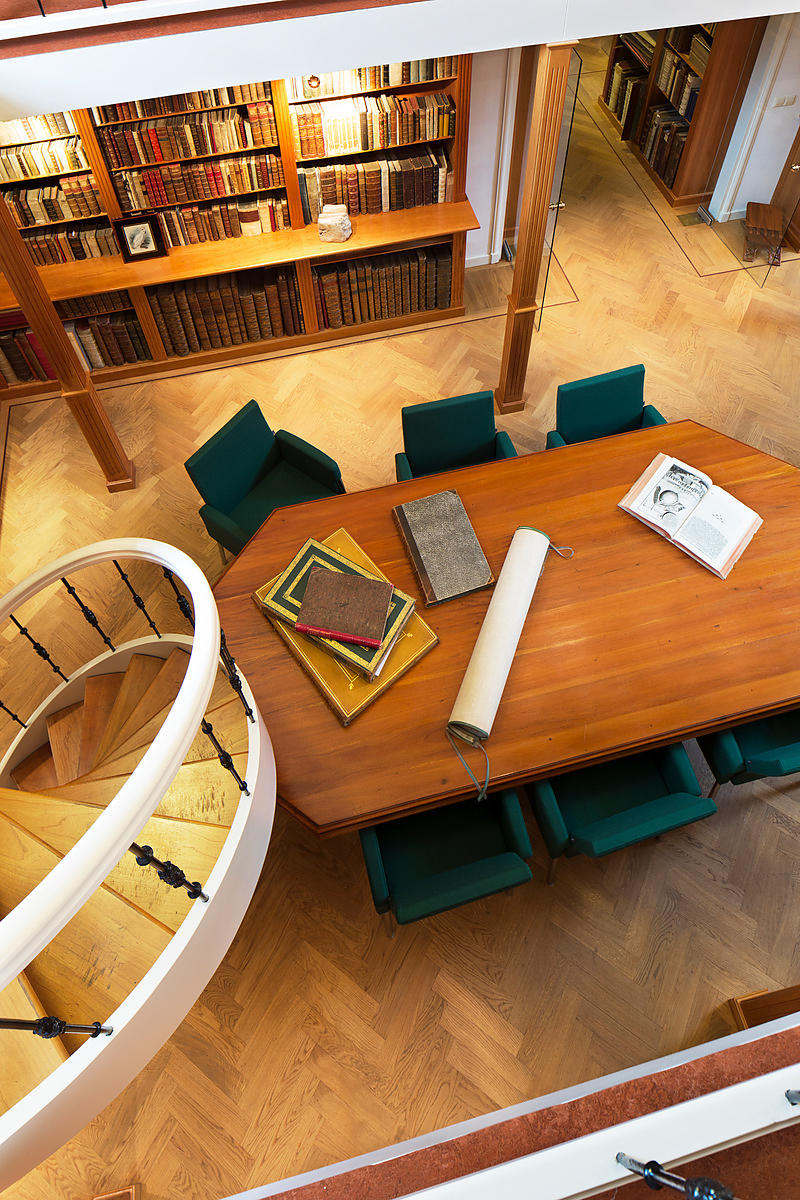 DYCK, Anthony van.
Iconographie ou vies des hommes illustres du XVII. siecle . . . Tome premier[-second].
Amsterdam, Leipzig, Johann Caspar Arkstée, Henricus Merkus, 1759. 2 volumes bound as 1. Folio. With 2 title-pages printed in red and black, each with a different engraved vignette, 1 portrait after Pieter Paul Rubens and and 124 portraits after Anthony van Dyck (several folding and 13 etched by Van Dyck himself), woodcut tailpieces. Green half morocco (ca. 1860?), richly gold-tooled spine, gilt and gauffered edges. [8], 106, [2]; [4], 130, [2] pp.
€ 12,500
Last and best edition of Antony van Dyck's famous Iconographie, containing 125 portraits of distinquished contemporaries, including Pieter Paul Rubens, Pieter Breugel, Michiel Jansz. van Mierevelt, Erasmus, Maria de Medicis and Philip IV of Spain. The portraits were executed by the most eminent Antwerp engravers and etchers of their day, including Pieter de Jode, Cornelis Galle, Wenceslaus Hollar and Lucas Vorsterman. Thirteen of the portraits were etched by Van Dyck himself and "are among the most masterly plates produced in the whole history of portrait etching. In fact, in spite of the limitations of his practise of the art, Van Dyck has no rival as an etcher of portraits except Rembrandt" (Hind, p. 5).
Slightly browned throughout and with an occasional minor tear in a folding plate, but otherwise in very good condition. Binding somewhat worn, with the corners slightly damaged, but still good and structurally sound. Mauquoy-Hendrickx I, pp. 46-49; V. Someren 62; STCN (2 copies); Szwykowski, p. 17, XV; cf. Hind, Van Dyck. His original etchings and his Iconography (Boston, 1915).
Related Subjects: