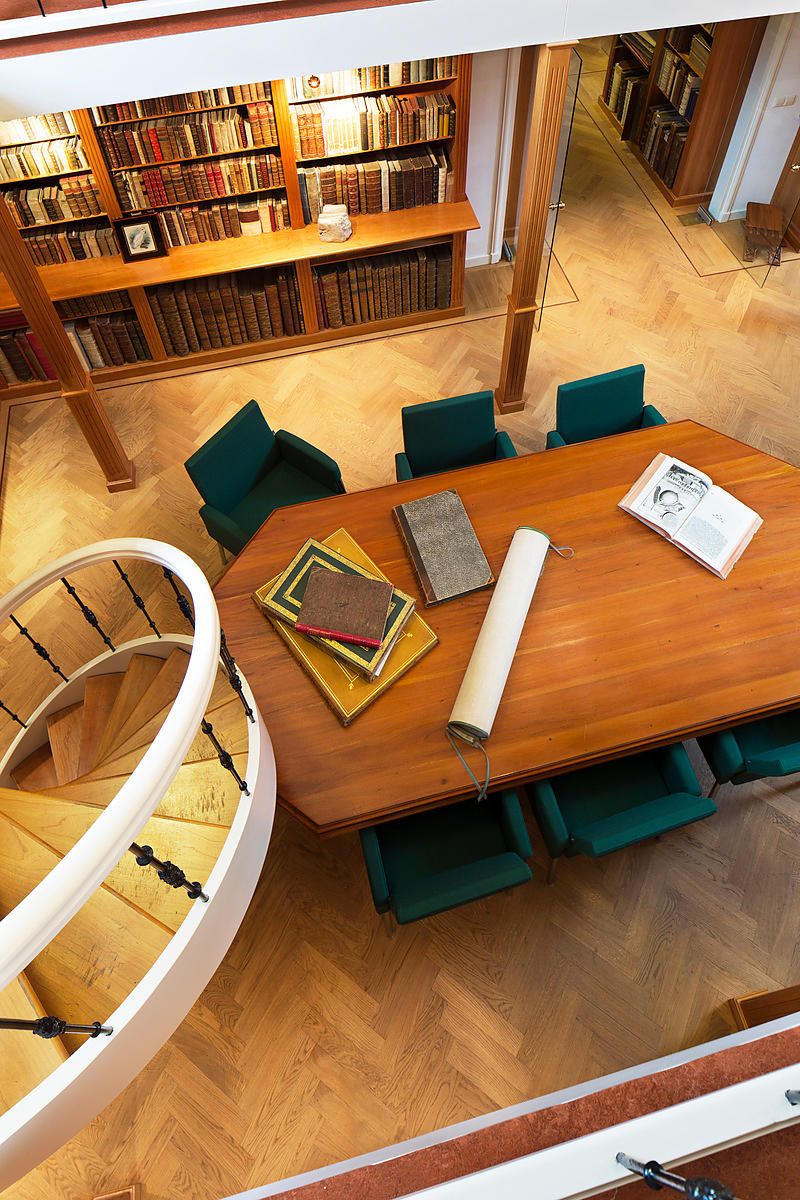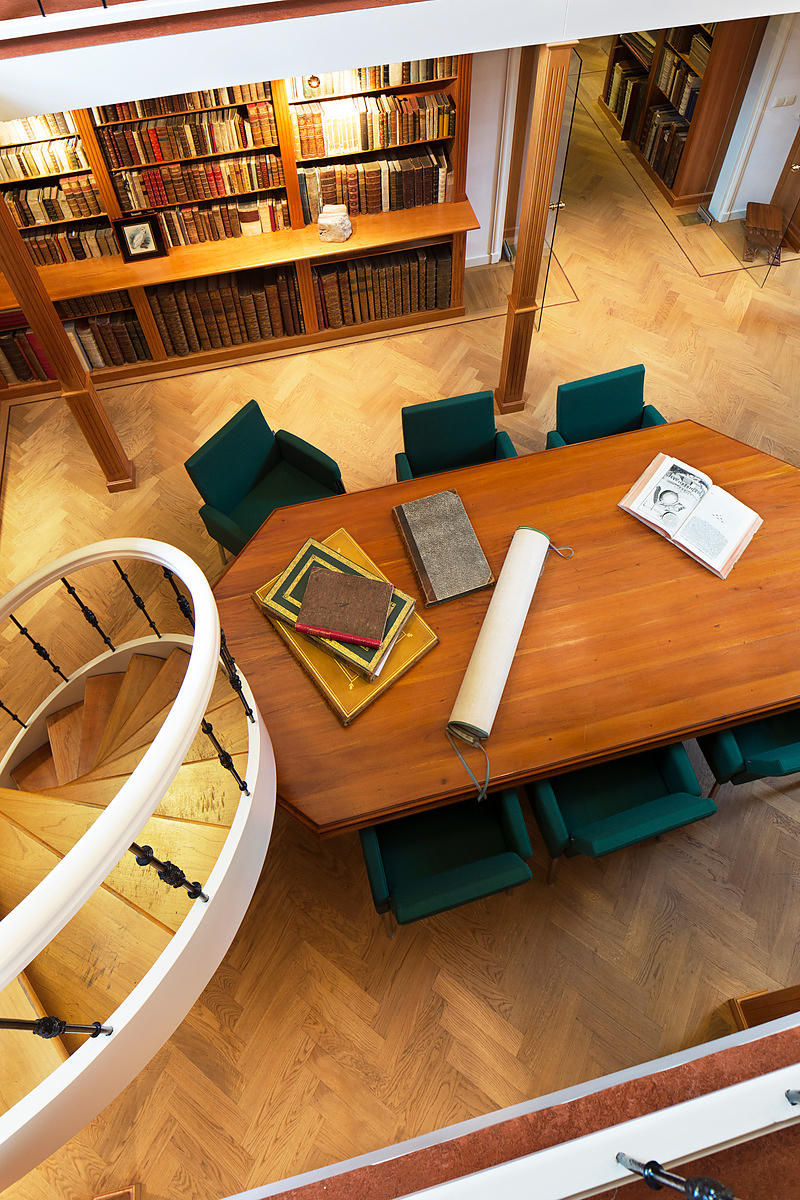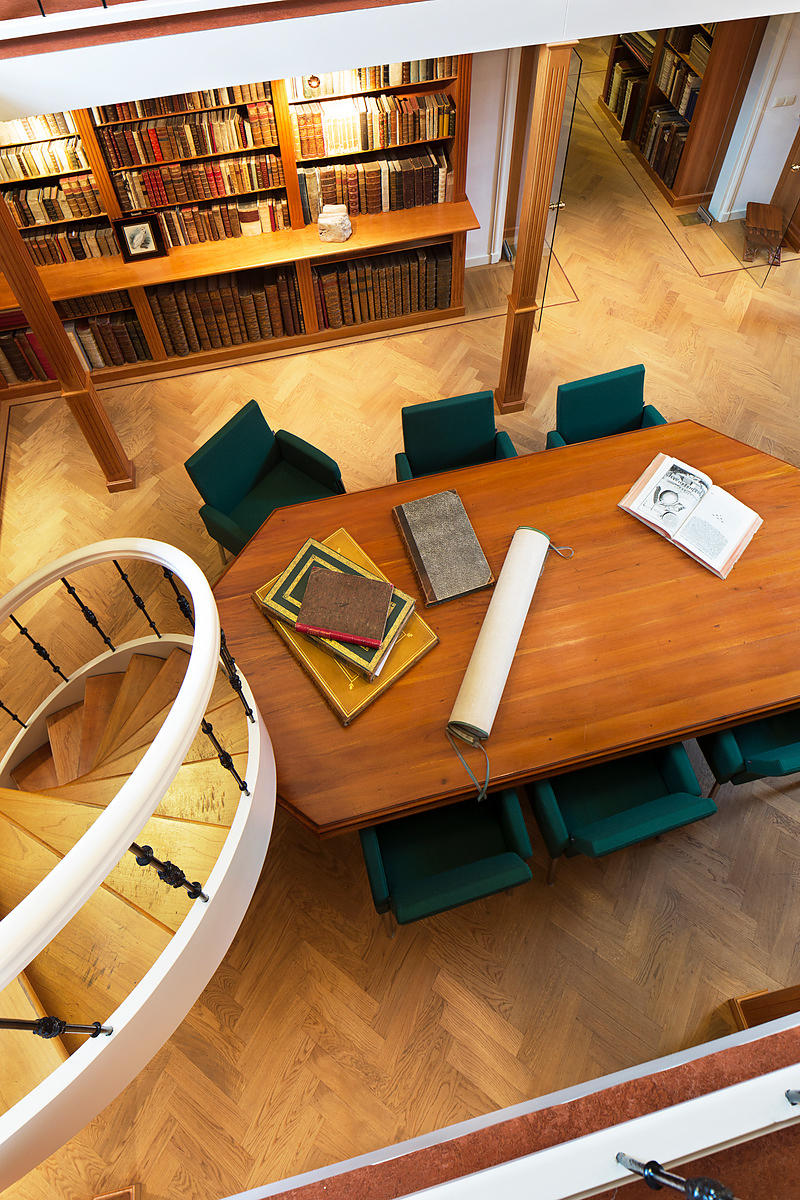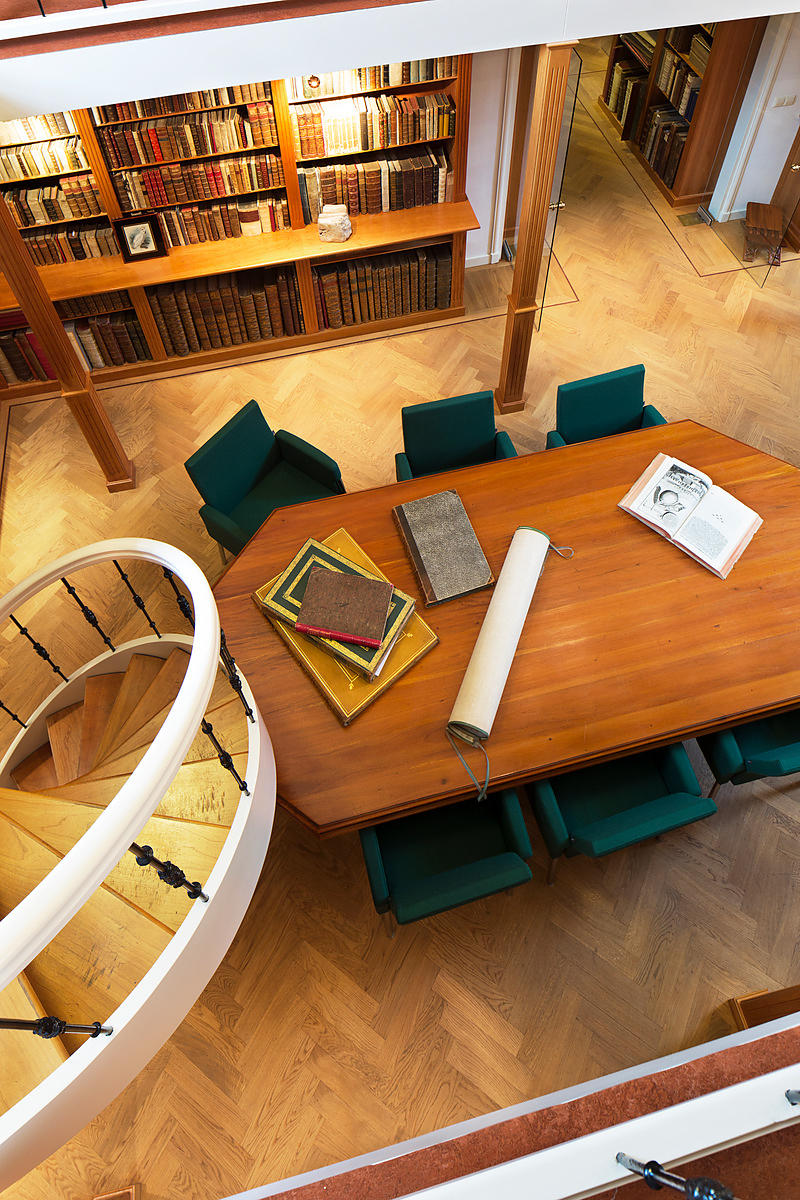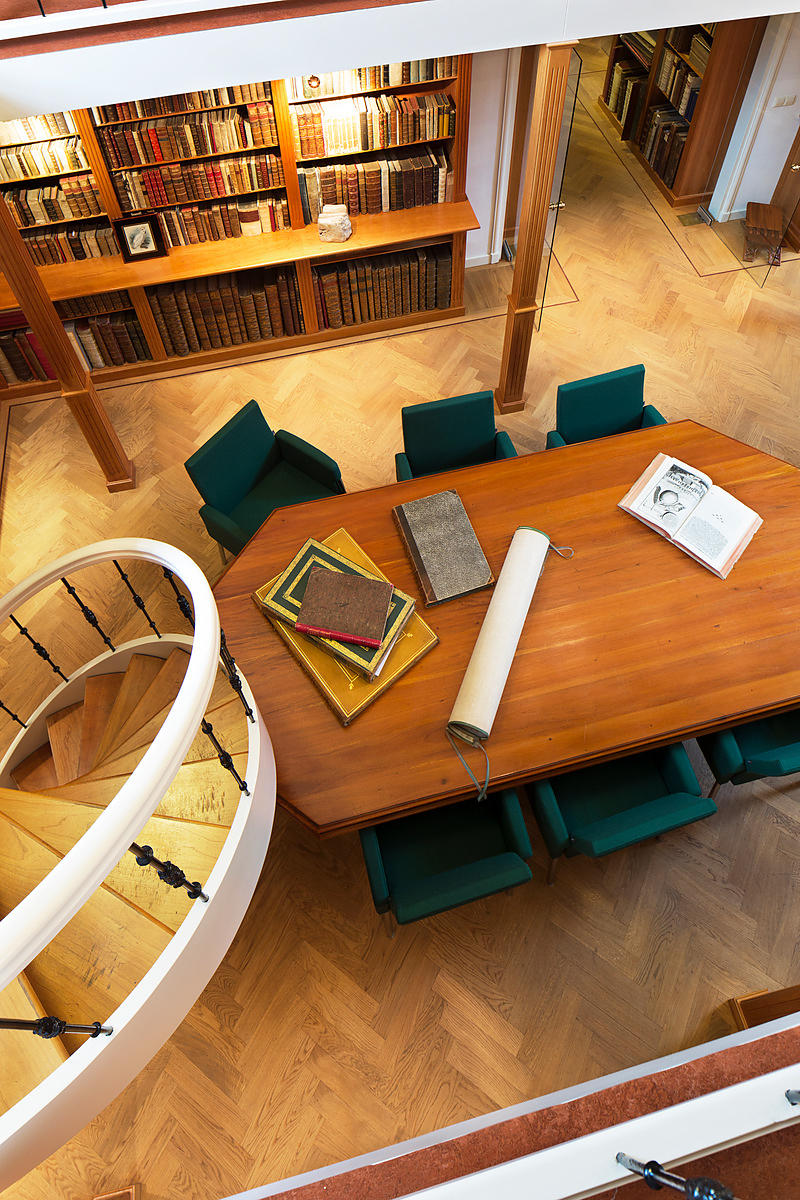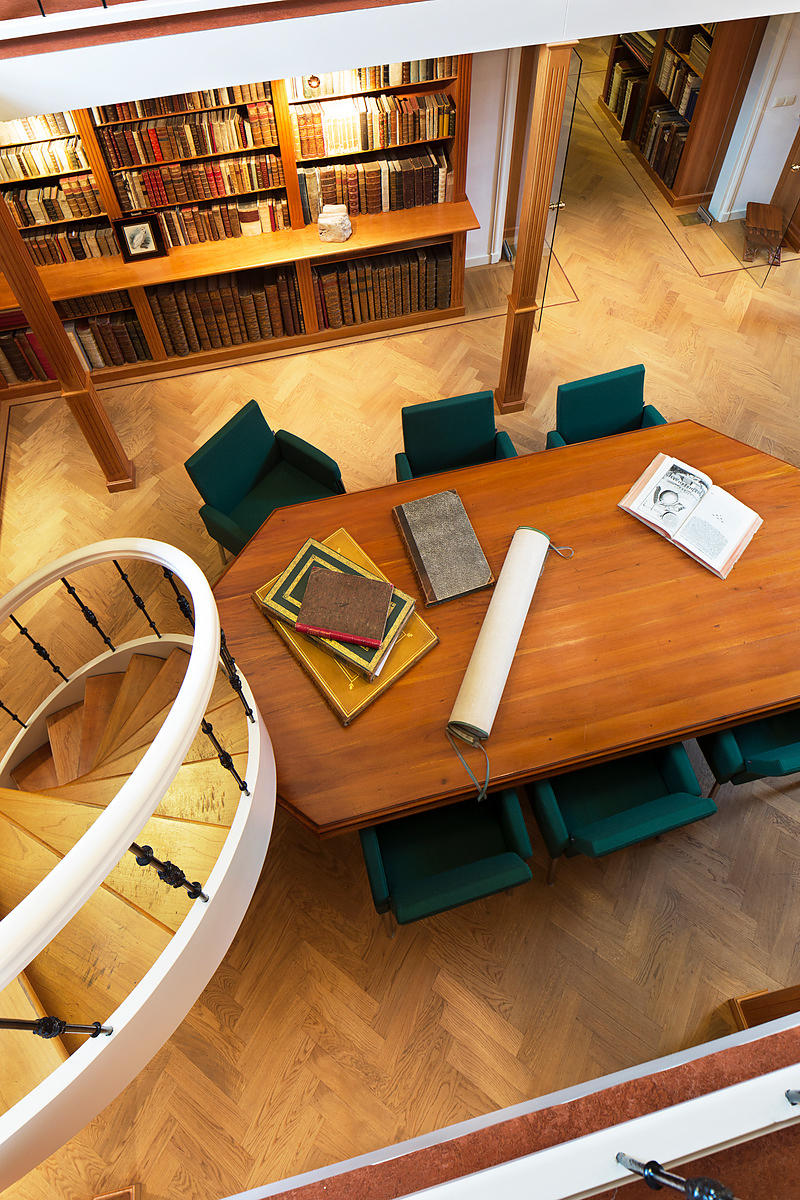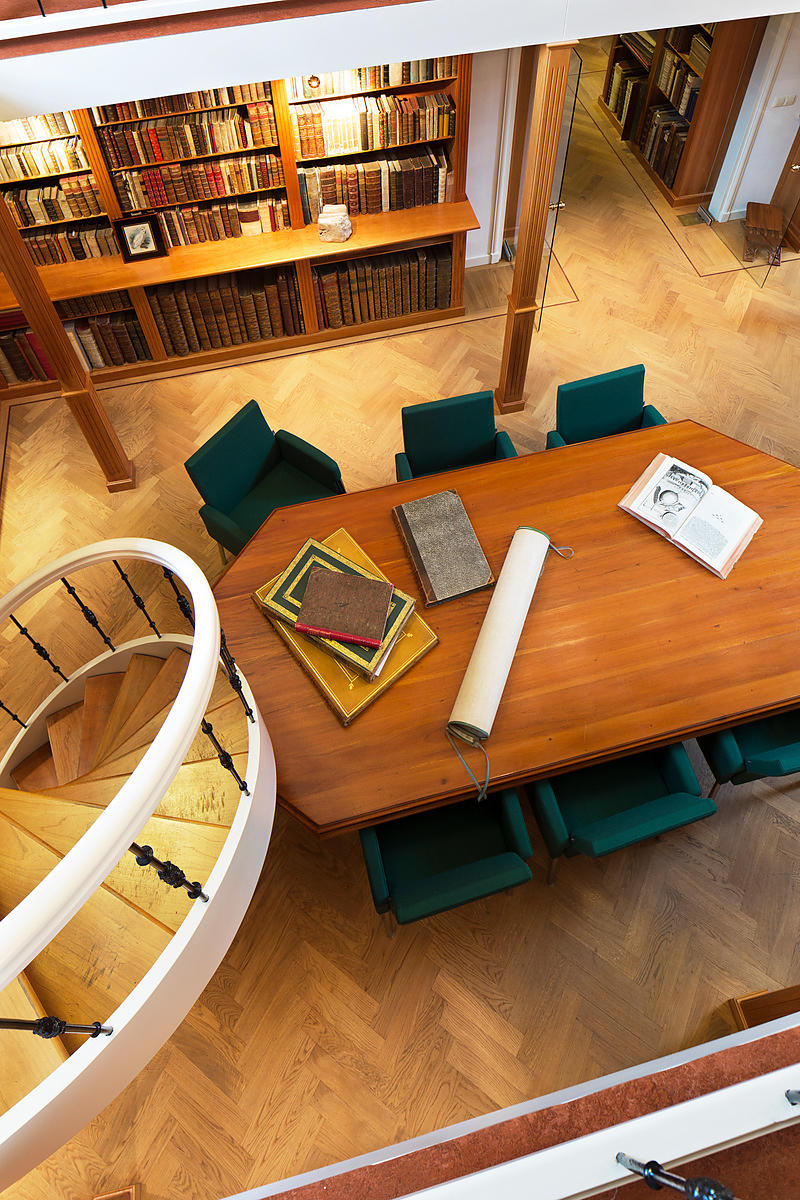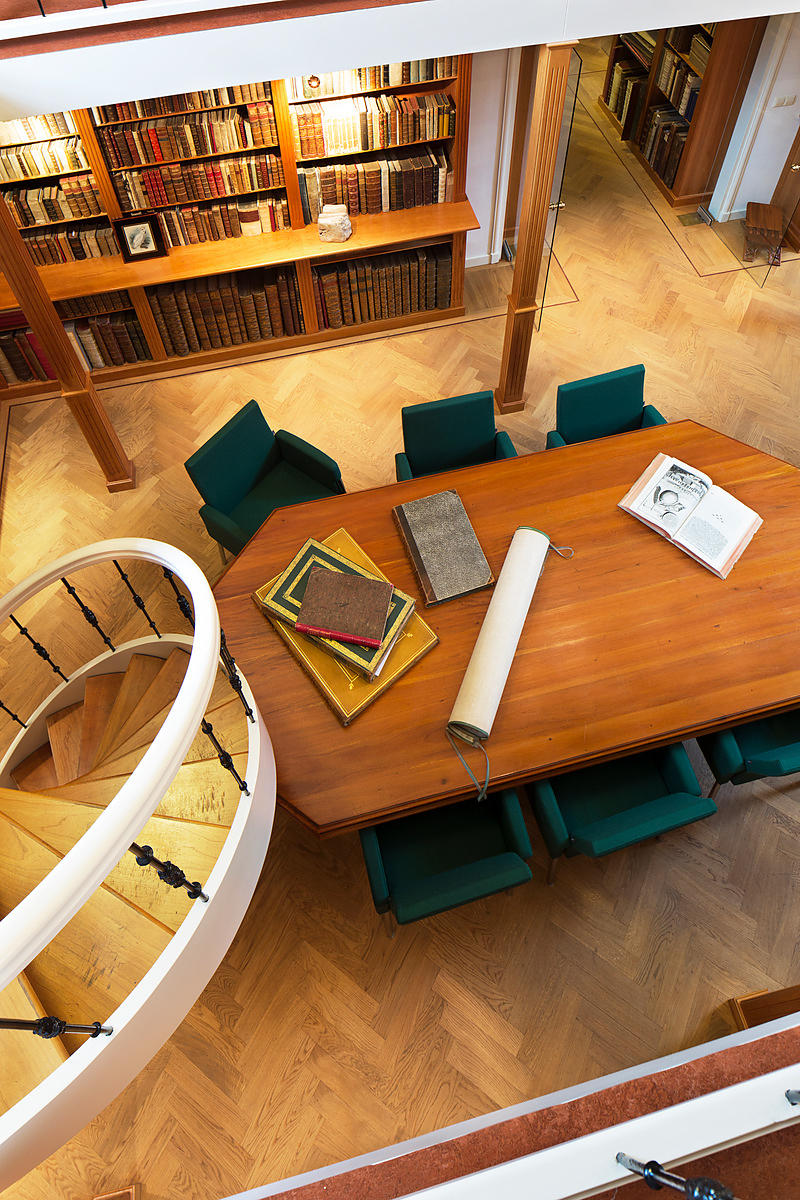 DÜRER, Albrecht.
De urbibus, arcibus, castellísque condendis, ac muniendis rationes aliquot, praesenti bellorum necessitati accommodatissimae: nunc recens è lingua Germanica in Latinam traductae.
Paris, Chrétien Wechel, 1535. Folio (32.5 x 22.5 cm). With Wechel's woodcut device on the title-page and on the verso of the otherwise blank final leaf, 13 large woodcut diagrams and other illustrations on the 10 folding leaves and 8 more on the leaves of the integral bifolia. Mid or late 19th-century brown sheepskin.
€ 3,950
First Latin edition of a well illustrated early work on fortification by Albrecht Dürer. With woodcut line diagrams, fortification plans, sections, elevations, and a detailed view of a cannon in its carriage with a detail view of the mechanism for adjusting its elevation and an overhead view of the carriage. All the illustrations follow those of the German edition very closely, but they are not printed from the same blocks. The translation into Latin is by Joachim Camerarius.
With a small tear in a4, a minor marginal stain at the head (not approaching the text or images) and some tiny worm holes in the fore-edge margin (very slightly affecting 1 woodcut), but still in very good condition and almost untrimmed, leaving very large margins. The spine is damaged, but the binding is otherwise good. Dürer's important early treatise on fortification, with large folding woodcuts.
Cockle 766 note; Sloos, Warfare 8001; USTC 182092 (8 copies).
Related Subjects: