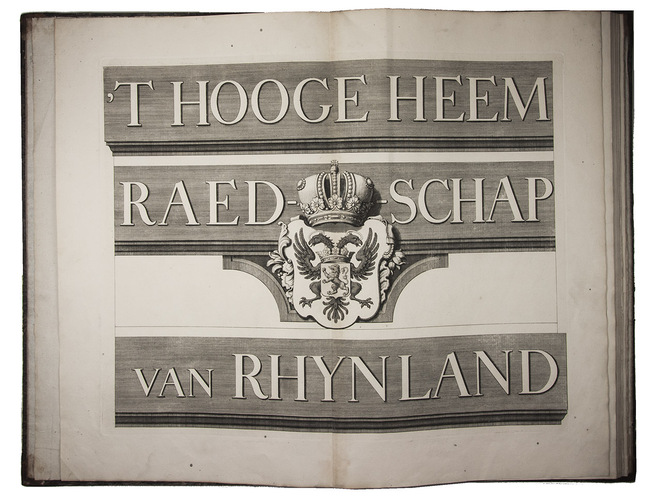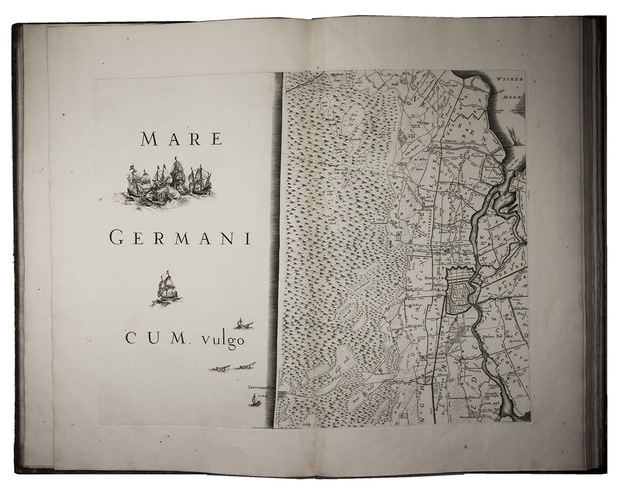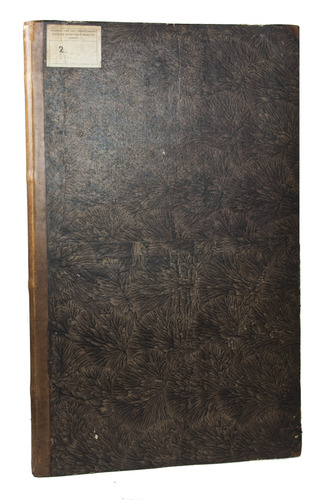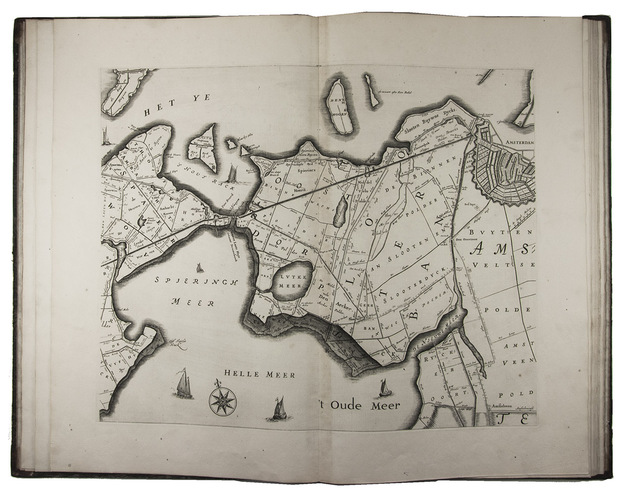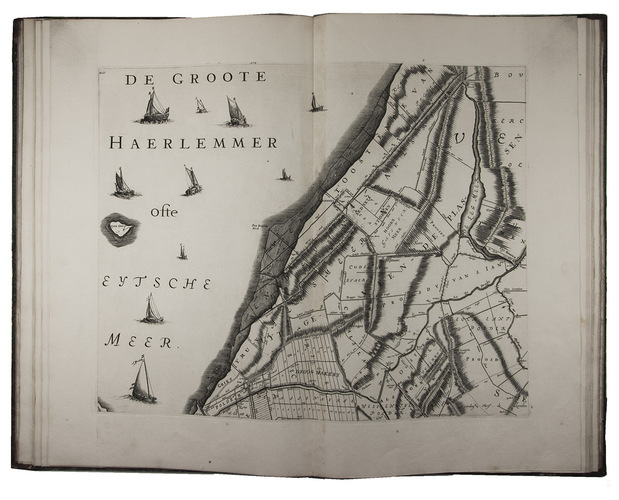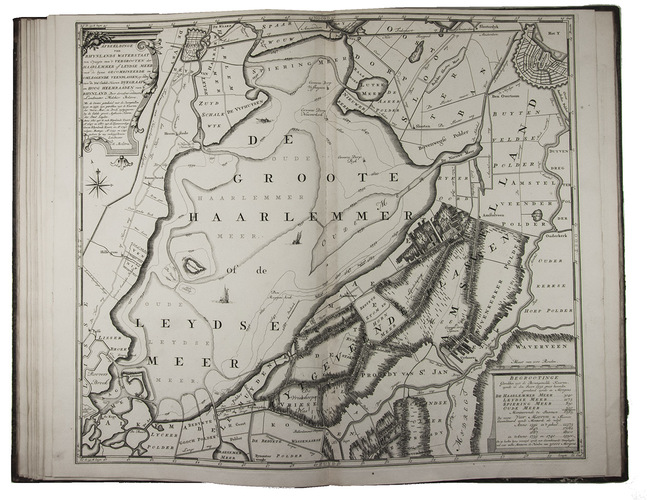 DOU, Jan Jansz. (Johannes Dou I), Steven van BROECKHUYSEN and Melchior BOLSTRA.
'T Hooge Heemraedschap van Rhynland.
[Amsterdam], Isaak Tirion, 1746. Atlas folio (58.5 x 37.5 cm). With 15 double-page engraved plates (plate size mostly ca. 44.5 x 55 cm and ca. 41.5 x 55 cm), including 13 maps (that of the Haarlemmermeer with plate size 55 x 63 cm), an illustration of existing and projected sluices for drainage of the polder and another illustration with title, both after drawings by Melchior Bolstra. All plates mounted on stubs so that they open flat. Half calf.
€ 5,000
Third corrected state of this finely engraved wall map. In 1745 the waterboard of Rijnland ordered the surveyor Melchior Bolstra to correct the outdated map of Dou and Broeckhuysen of 1647. The results of Bolstra's new survey were engraved into the original plates by David Coster. A map of the Haarlemmermeer with dotted lines to indicate its increasing size from 1531 untill 1740 and a plate with technical drawings of sluices and waterlevels were added.
A very good copy of this beautiful map of the Rijnland district. Minor wormholes in margin, in one plate very slightly affecting plate image, one map slightly spotted in lower left corner. Donkersloot-De Vrij 715
Related Subjects: