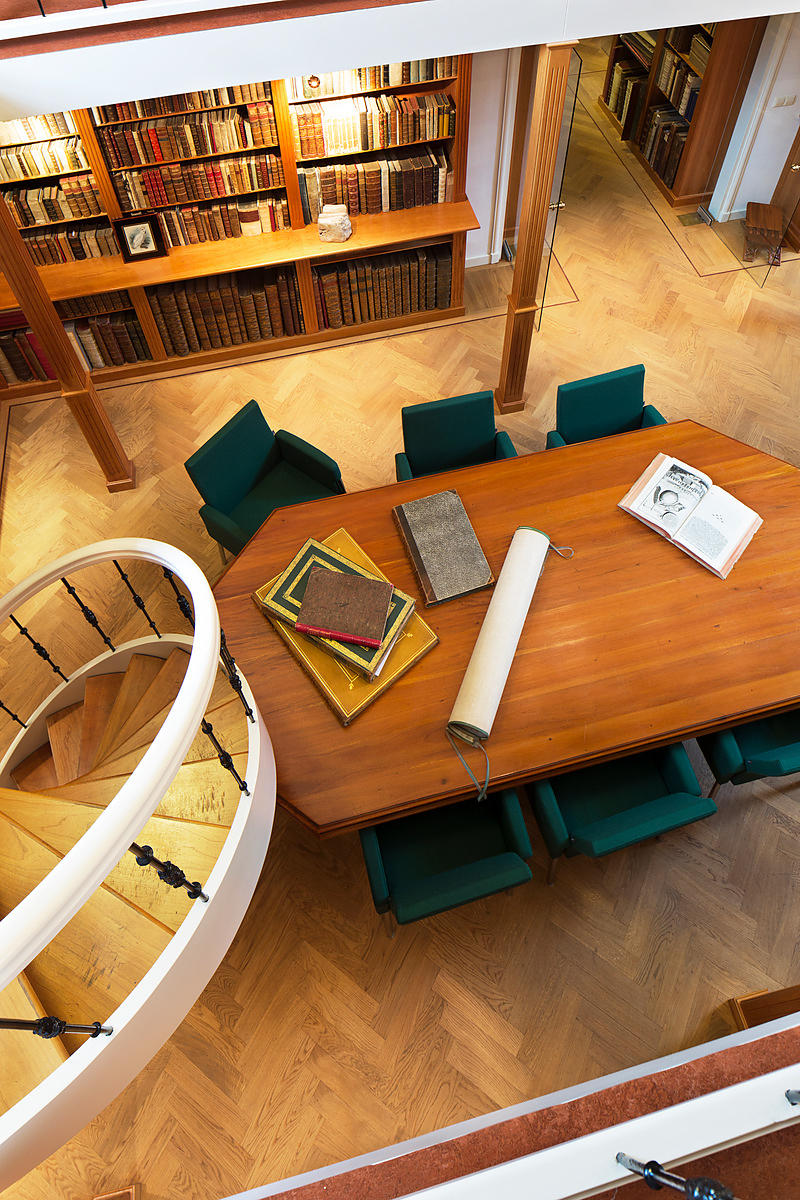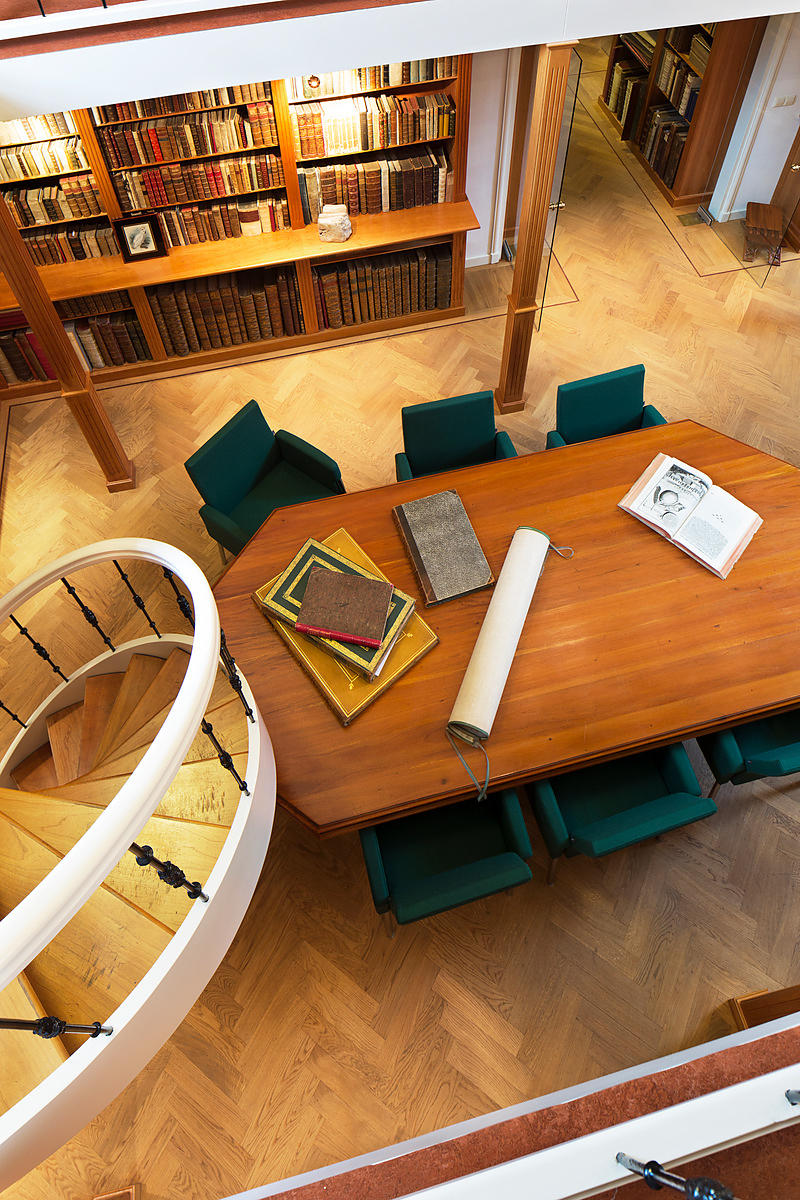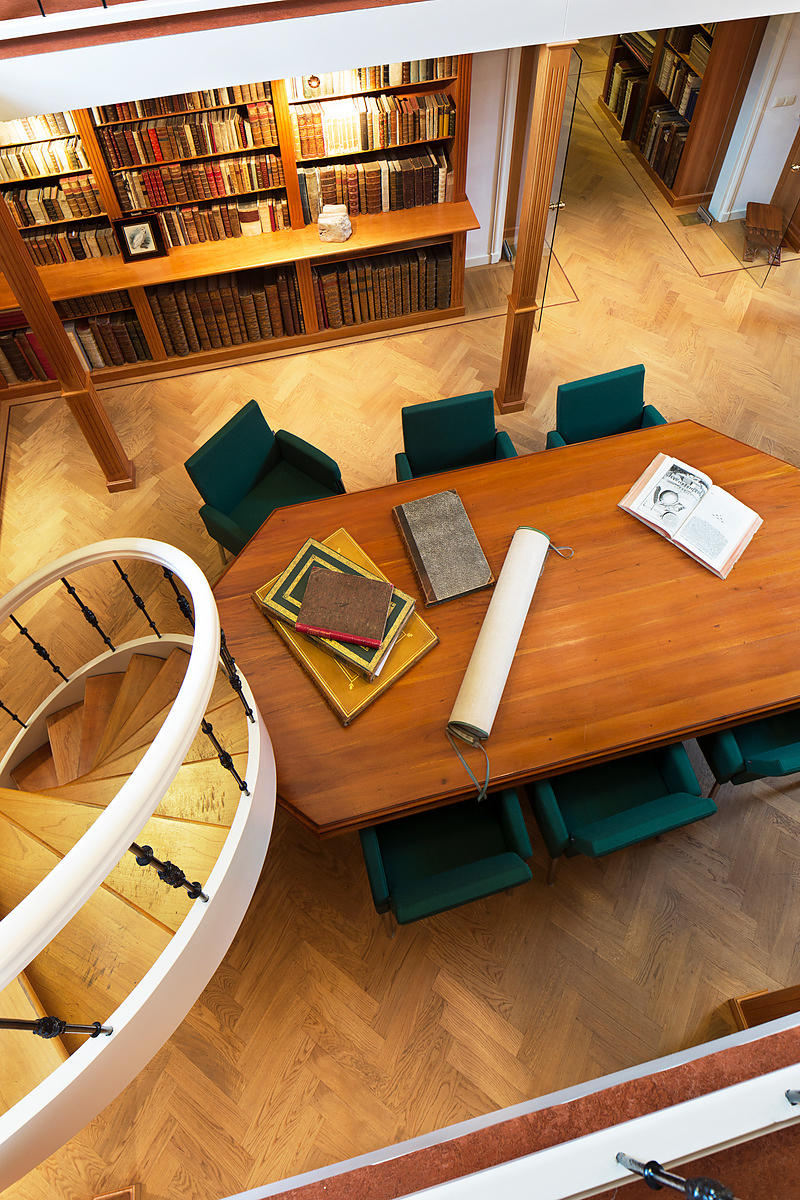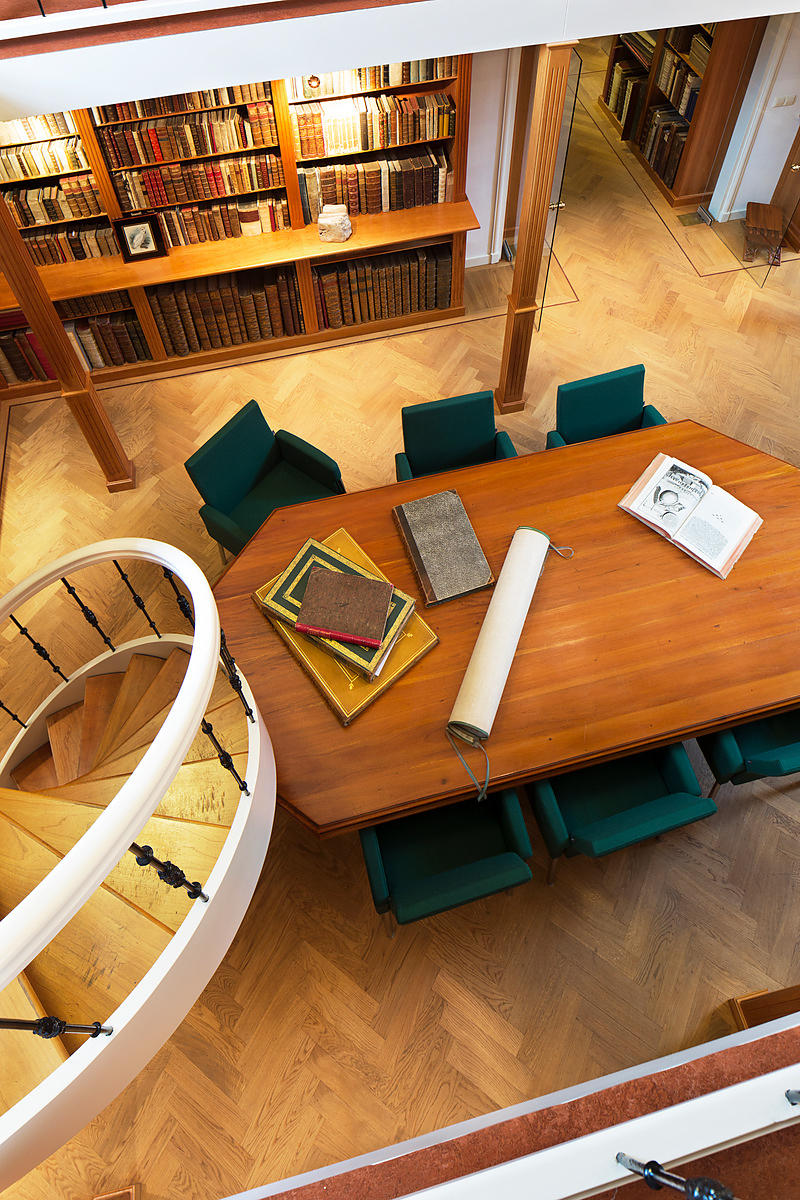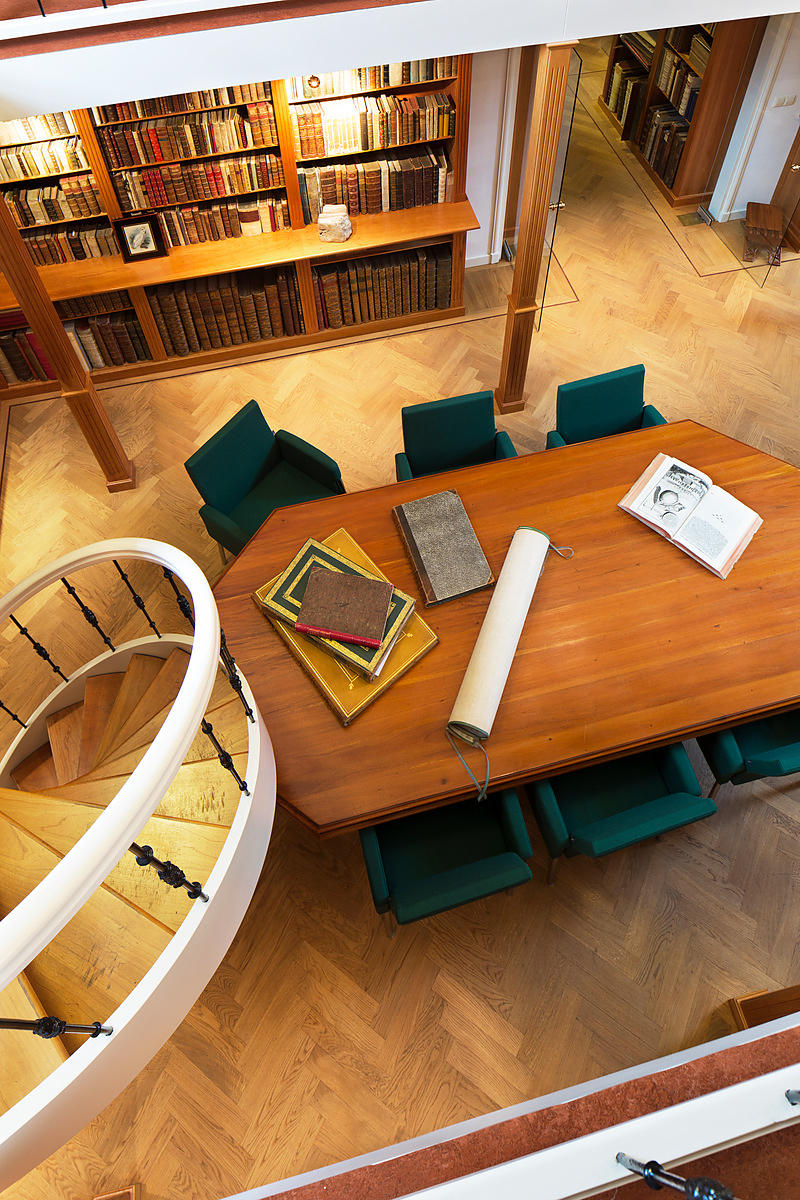 DOMBAY, Franz Lorenz von.
Grammatica lingua Persicae accedunt dialogi, historiae, sententiae et narrationes Persicae.
Vienna, Albert Camesina, 1804. 4to. Slightly later purple half morocco, gold-tooled spine, marbled endpapers.
€ 2,500
First edition of a grammar of the Persian language, written by the Austrian orientalist Franz Lorenz von Dombay (1758-1810). In his preface, Dombay states that there existed several Persian grammars, but he thought none of them sufficient to learn the language. His grammar starts with the basics: the Persian letters, gradually including more words and continuing with the syntax and morphology of the language. For the words he first gives the Arabic word, then a transcription of the word in the Latin alphabet, followed by the Latin translation of the word. The last fifty pages contain sentences, dialogues and some Persian narratives.Binding rubbed along the extremities. Title-page foxed and some minor foxing throughout, lower corner of page 45 slightly damaged, not affecting text, and some occasional small spots. Overall a good copy.
Hage Chahine 1368; not in Atabey; Blackmer.
Related Subjects: