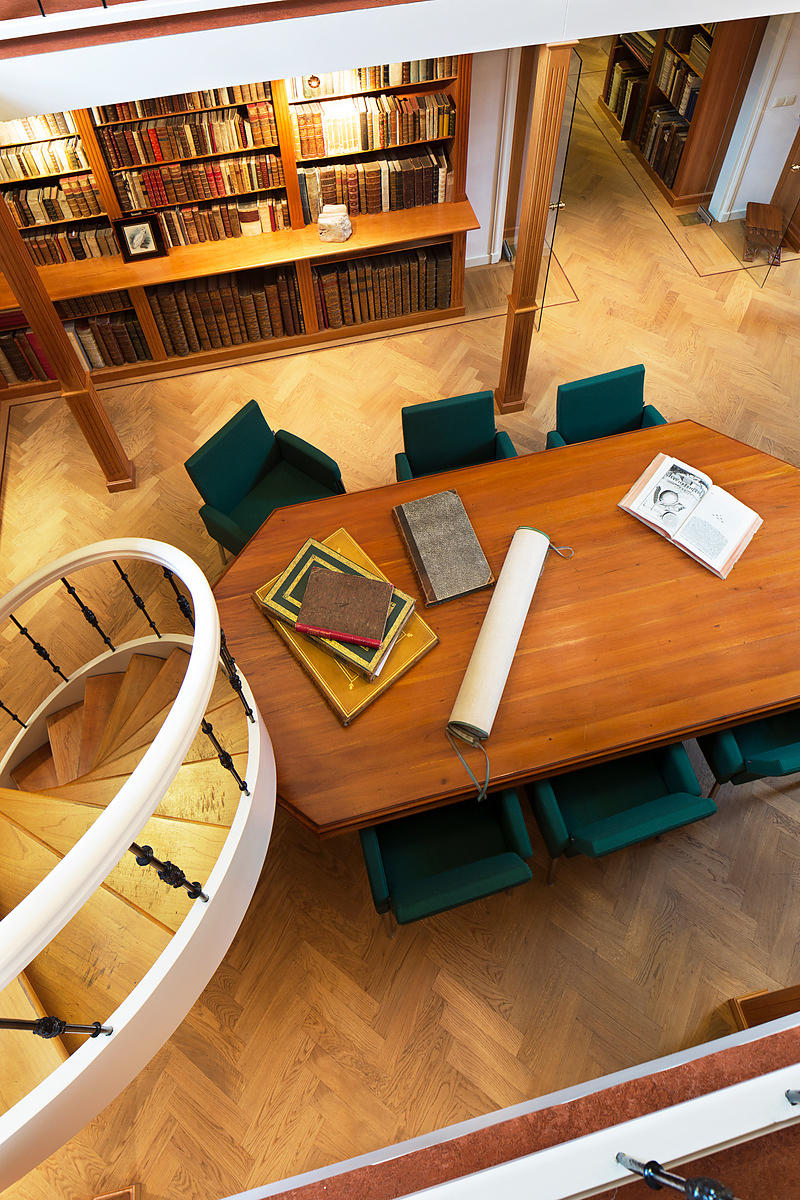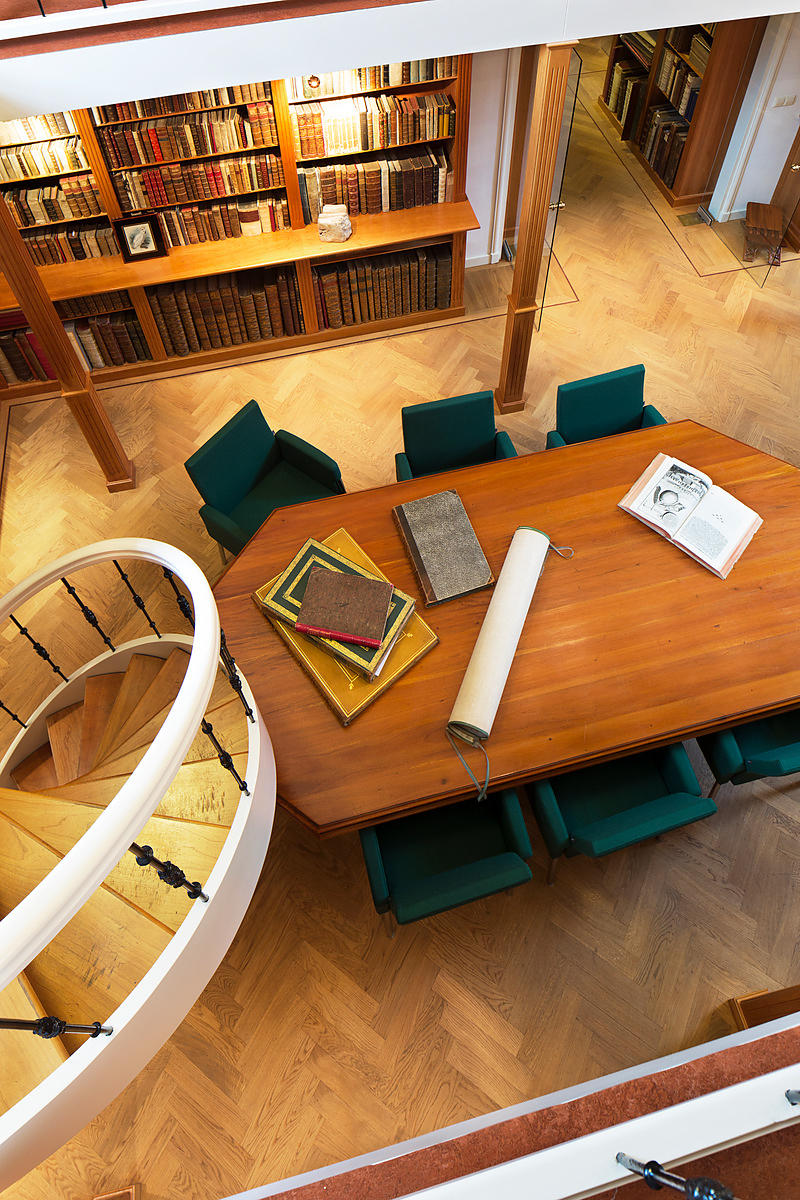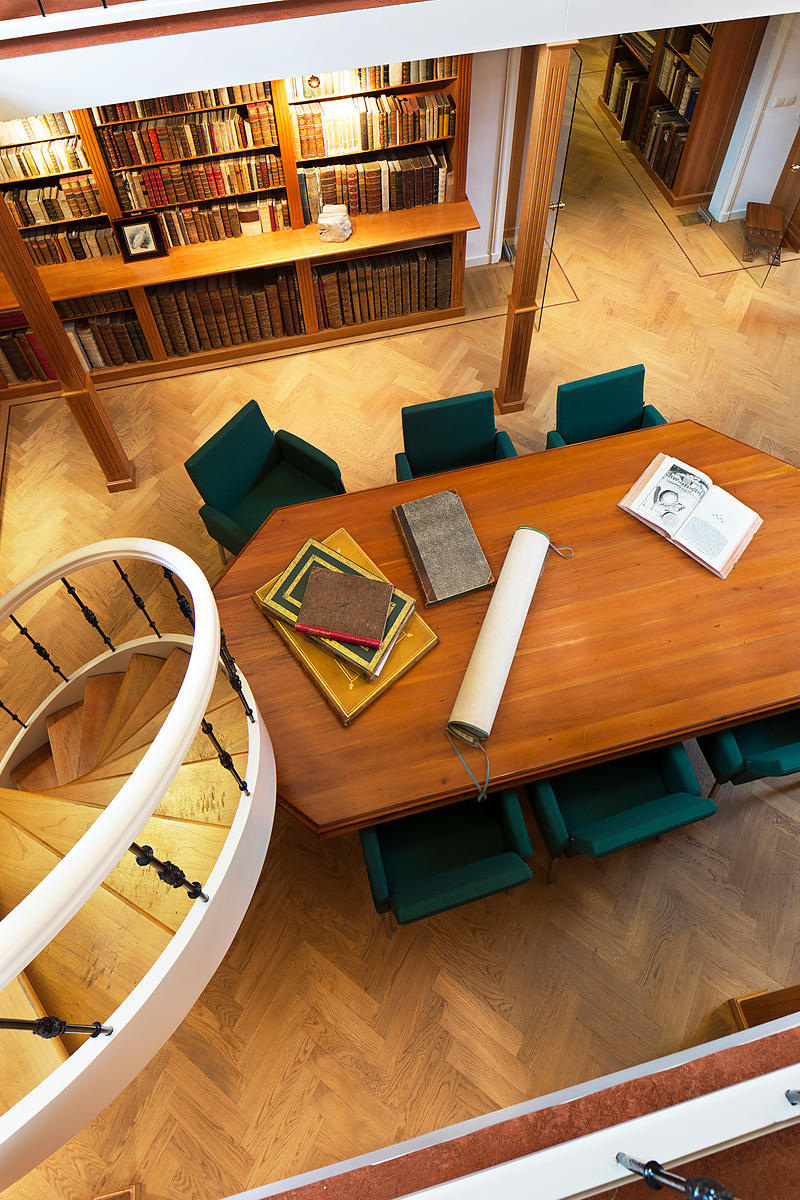 DÍAS, Baltasar, Luís FRÓIS, Melchior NUNES BARRETO and others.
Nuovi avisi dell' Indie di Portogallo, ricevuti dalli reverendi padri della compagnia di Giesu, tradotti dalla lingua Spagnuola nell' Italiana.
(Colophon: Venice, Michele Tramezzino), 1559. 8vo. With Tramezzino's woodcut device on the title-page. Olive-brown polished, gold-tooled calf (ca. 1800?), older marbled endpapers (ca. 1700?).
€ 39,500
First edition of nine important letters written by Jesuit missionaries in Asia in the years 1556 to 1558: an essential primary source for any study of Asia in the period and especially its relations with the Jesuits. The longest letters were written by Baltasar Días in Malacca in the southern Malay peninsula in the East Indies, giving information on Ceylon (Sri Lanka) and the East Indies, especially the Moluccas; Luís Fróis in Goa in India, discussing events in Goa and Indochina; and Melchior Nunes Barreto, writing from Goa about the Islamic population in India and (after returning from a four-month stay in Japan) writing from Kochi about China and Japan. Anrique Anriquez (Henrique Henriques) writes from and about the Kingdom of Travancore in southern India. An excerpt of a letter from an anonymous Jesuit writing from Ormuz in the Gulf relates information from the Jesuit bishop Andrea Oviedo, Patriarch of Ethiopia. Melchior Carneiro, first Bishop of Macao and Oviedo's successor as Patriarch of Ethiopia, discusses Malabar and Cochin (Kochi). The last two items, excerpts of letters from Gonçalo da Silveira, Provincial Superior of India in Calicut (Kozhikode), cover several subjects. "In almost every case, the first reliable accounts of the Far East which reached Europe were such letters from the Jesuit missionaries, full of first-hand information: social, political, cultural, ethnographic, commercial, geographical, economic and religious etc. It was the details and the apparent accuracy of their scholarly yet practical reports which prompted merchants, seamen and governments to follow their advice in opening up to European interests the farthest corners of the known world.'' (Laures).
With some underlining and a few marginal marks and notes in blue pencil and red ball-point pen. The lower outside corner of the margin has been cut out of 3 leaves (restored in 1 of the 3), but book and binding otherwise in good condition. Good copy of one of the earliest and most important collections of Jesuit letters from Asia.
Alt-Japan-Katalog 80; Borba de Moraes, p. 59; Cordier, Japonica, cols. 46-47; Laures Kirishitan Bunko database, JL-1559-KB1-122-54.
Related Subjects: