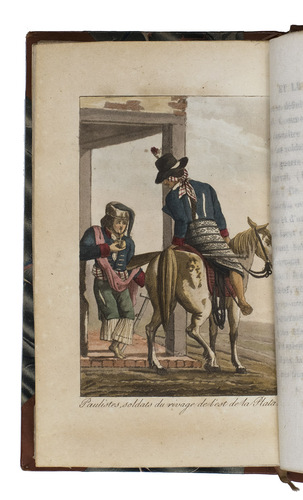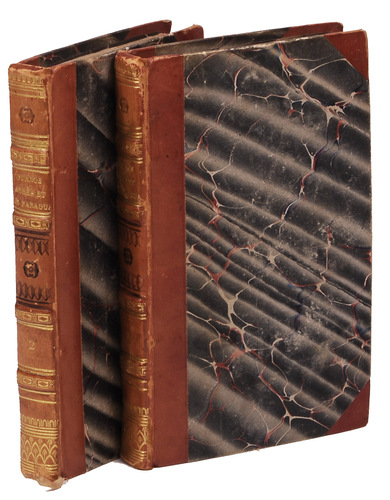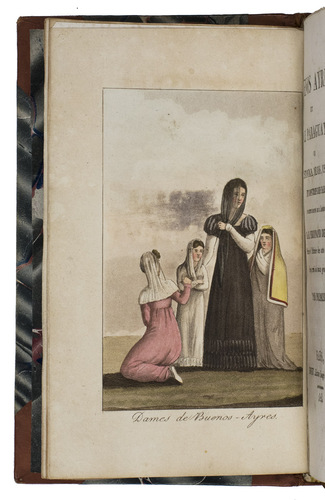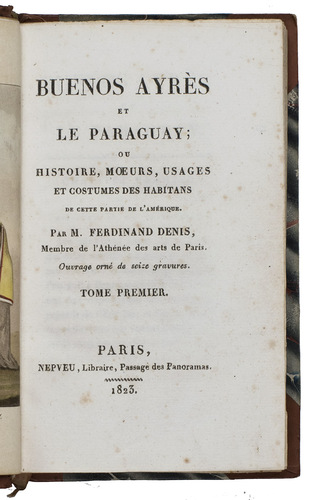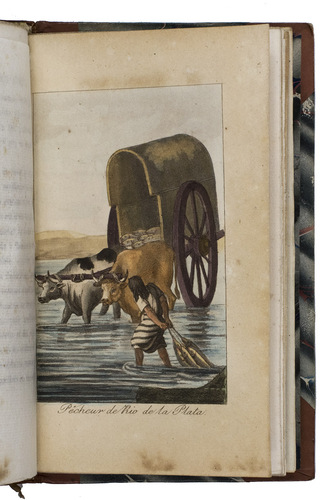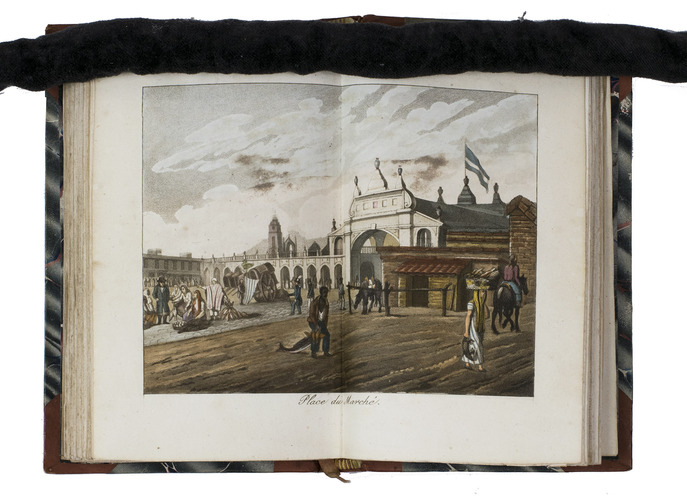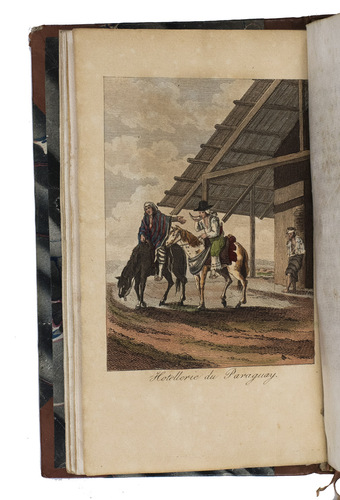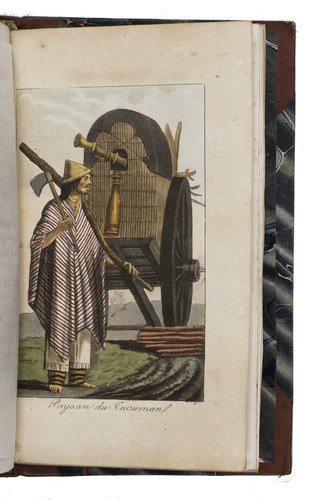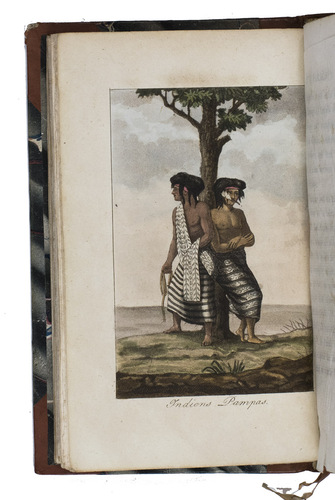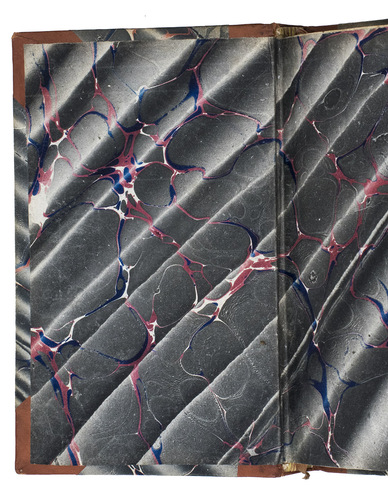 DENIS, Ferdinand.
Buenos Ayrès et le Paraguay; ou histoire, moeurs, usages et costumes des habitans de cette partie de l'Amérique.
Paris, Nepveu, 1823. 2 volumes. 12mo. With 9 engraved plates, 2 double page in the first volume, and 9 engraved plates, 4 double-page in the second volume, all plates finely coloured by hand. Contemporary half calf, gold-tooled spine. 199, [1]; 211, [1] pp.
€ 9,500
Rare first edition of this nicely illustrated work on the history, customs, traditions and costumes of Buenos Aires and Paraguay. Ferdinand Denis (1798-1890) was a French consul who decided to seek his fortune in South America. He left Le Havre in 1816, traveled for several years through, amongst others, Brasil, Argentina, Paraguay and Chile, but was just as poor when he returned to France in 1819. In the years that followed he wrote many books on his experiences in South America, the present work being one the more rare ones today.
In 1861 he was appointed librarian of the Sainte-Geneviève library in Paris, a post he held until near the time of his death. Nepveu published a series of books with similar descriptions of different countries and regions of the world. In total 25 regions and countries were dealt with, starting with La Chine en miniature by Breton de la Martinière in 1811 and ending with the present work in 1823.
Slightly foxed. Corners slightly bumped, some minor wear along the extremities. Otherwise in very good condition. Numa Broc, Amérique, p. 113; Quérard II, 477; Sabin 19545; not in Chadenat.
Related Subjects: