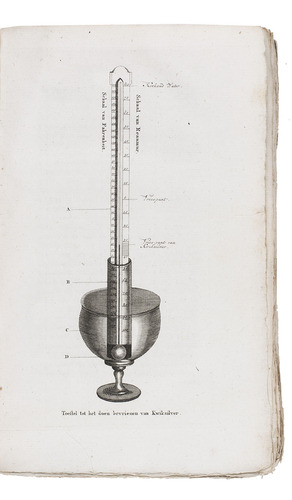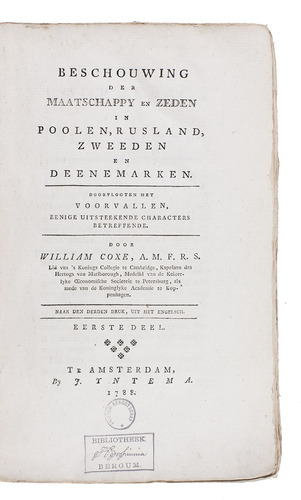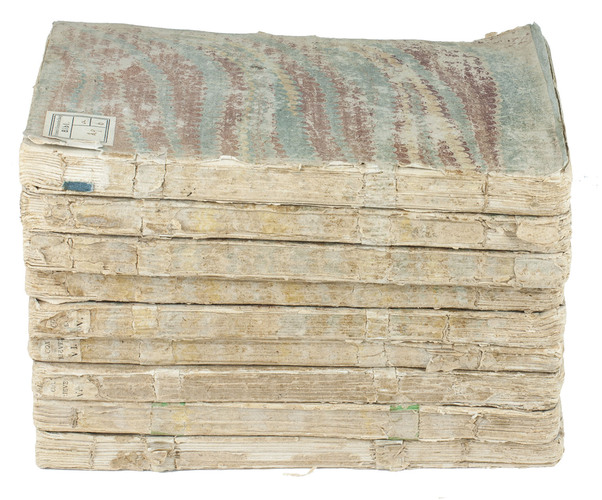 COXE, William.
Beschouwing der maatschappy en zeden in Poolen, Rusland, Zweeden en Deenemarken.
Amsterdam, J. Yntema, 1788-1791. 9 volumes. 8vo. With 1 full-page engraved illustration (of a thermometer) in volume 9. Contemporary stiff paper wrappers.
€ 2,250
Dutch adaptation of Travels into Poland, Russia, Sweden and Denmark. William Coxe (1748-1828), Anglican priest, historian and tutor to various young noblemen, travelled extensively in northern Europe as tutor and companion to George Herbert (1759-1827), son of the Earl of Pembroke, who was to succeed to his father's title in 1794. The account of his travels, containing first-hand observations and gleanings from local contacts, together providing "a vast amount of historical and cultural material" (Van Gestel-Van het Schip), proved very popular and was reprinted several times.
Each volume with manuscript records of the book's readers from a reading circle, giving a remarkably detailed record of each volume's circulation. Small 19th-century ink stamps. In very good condition and almost entirely untrimmed. Marbled wrappers rubbed and spines tattered. V. Gestel-Van het Schip 64; Petersen, Travels in Norway, p. 14; STCN (5 copies, incl. 3 incompl.).
Related Subjects: