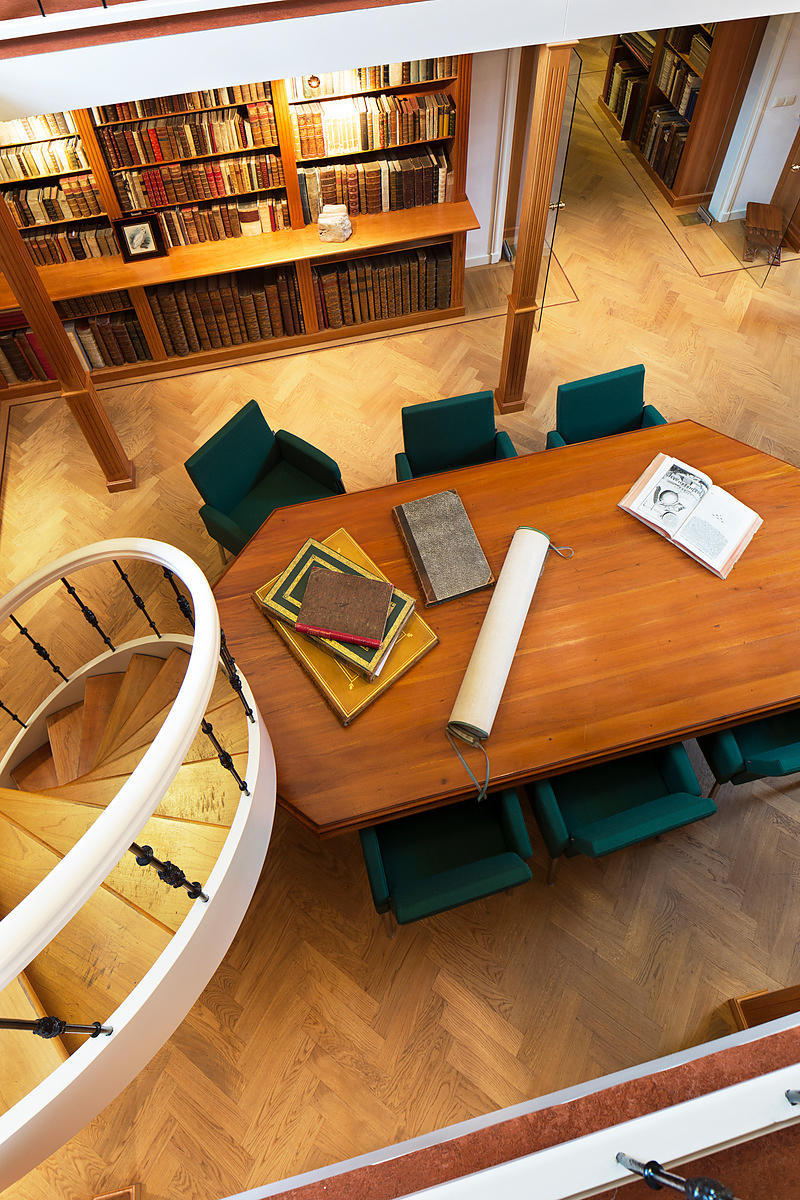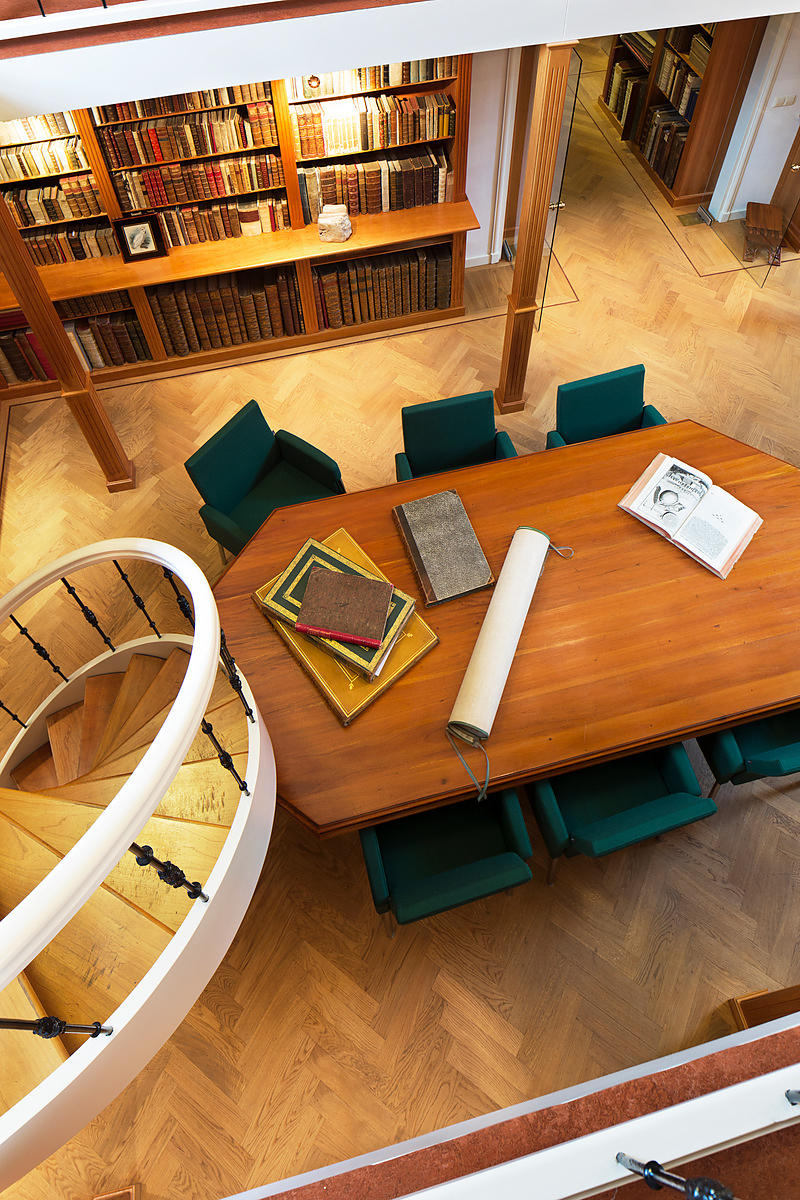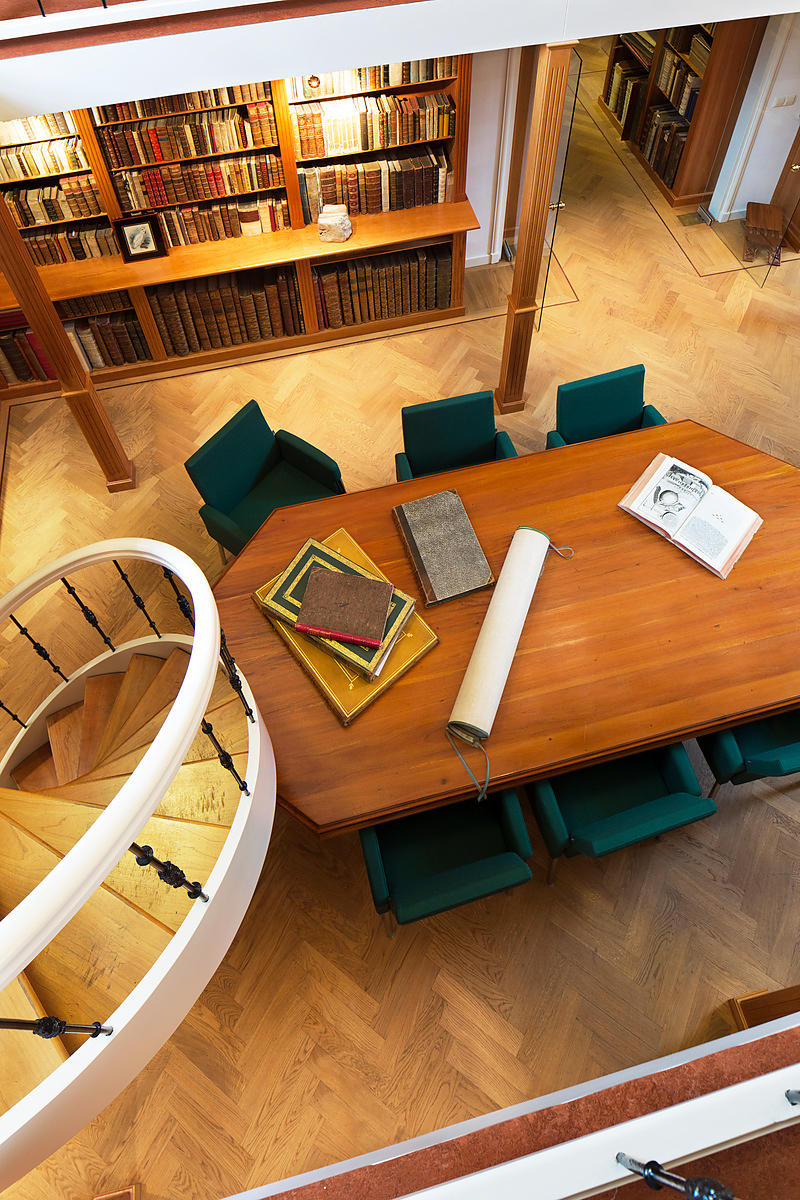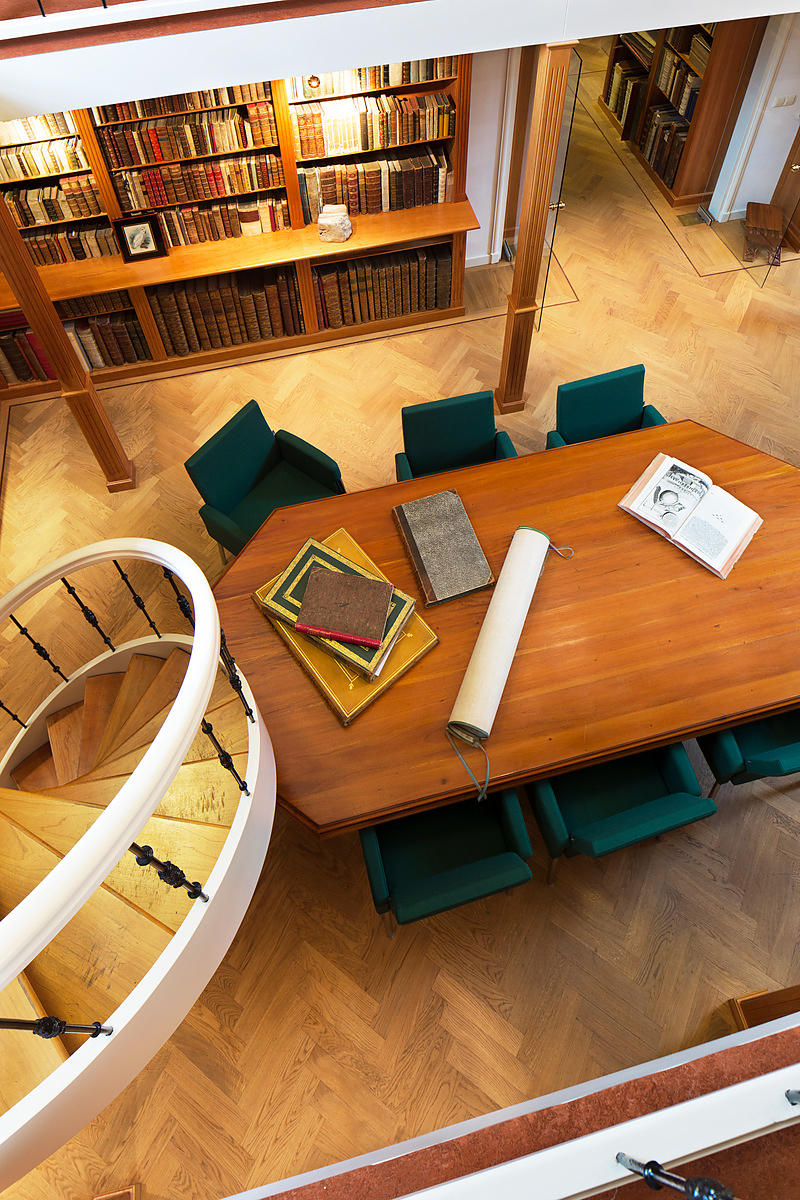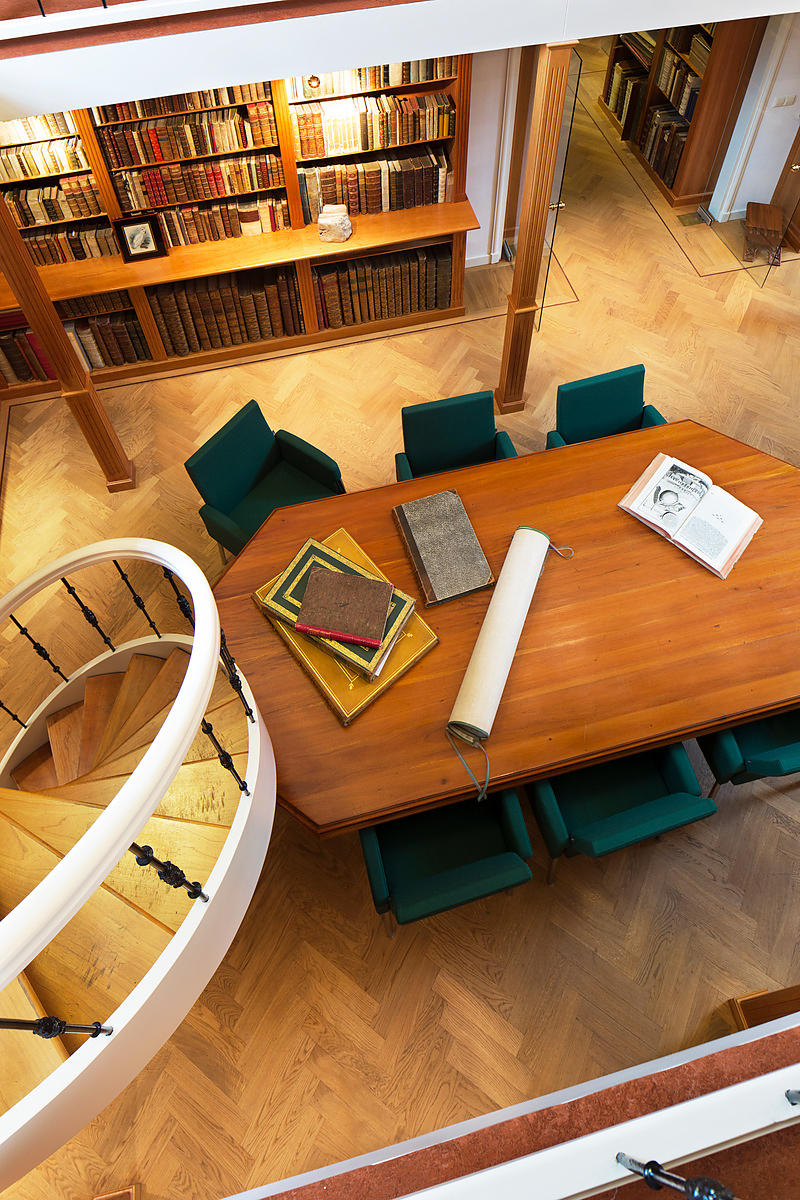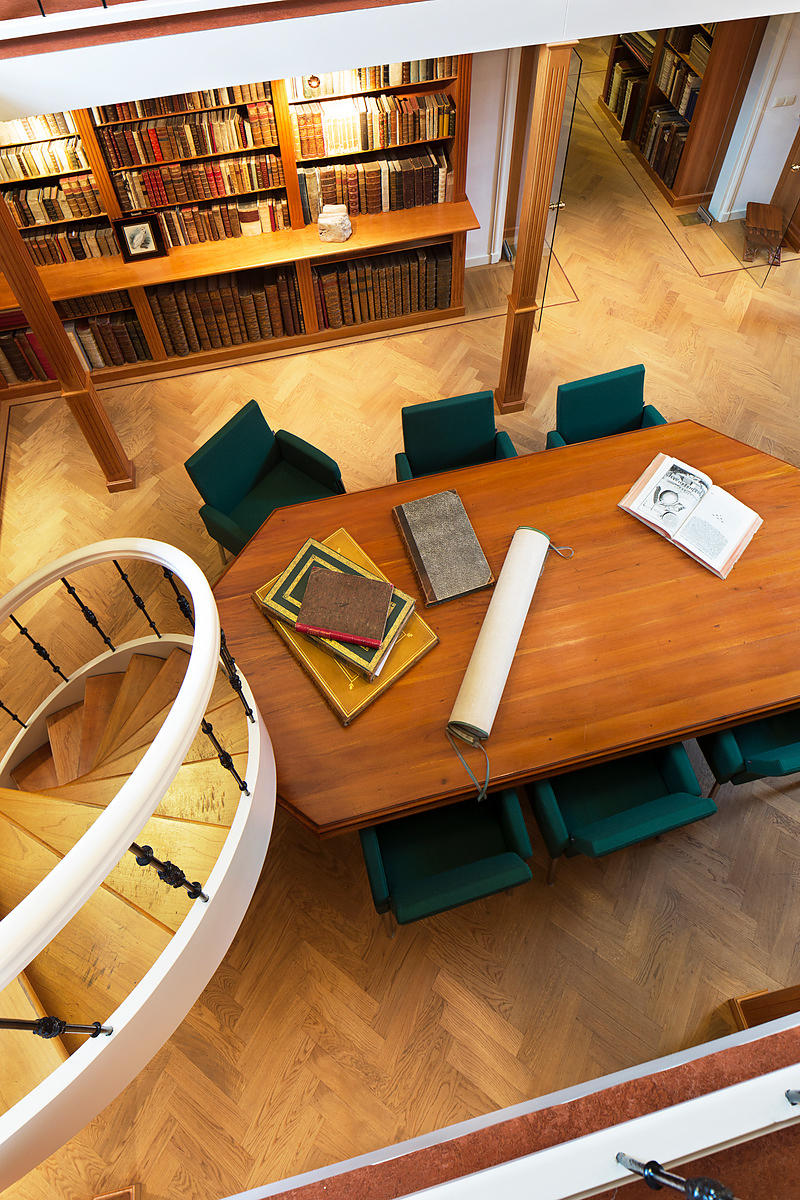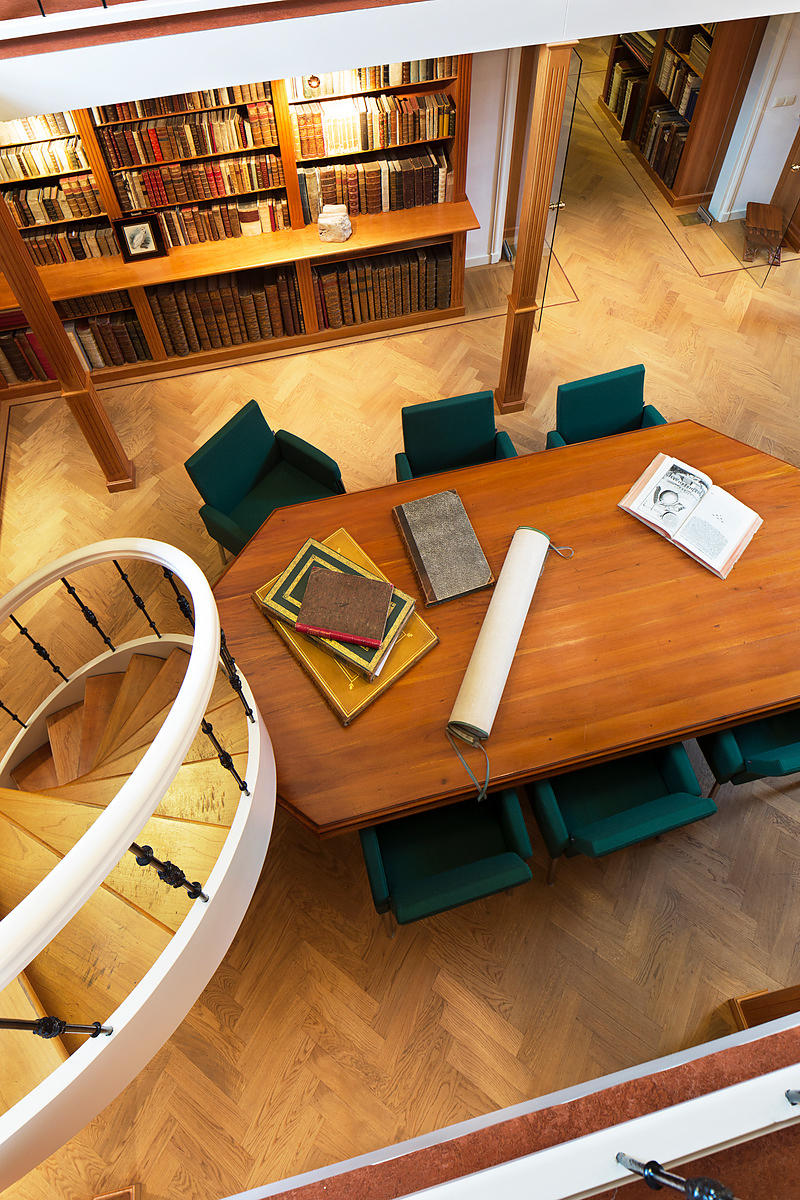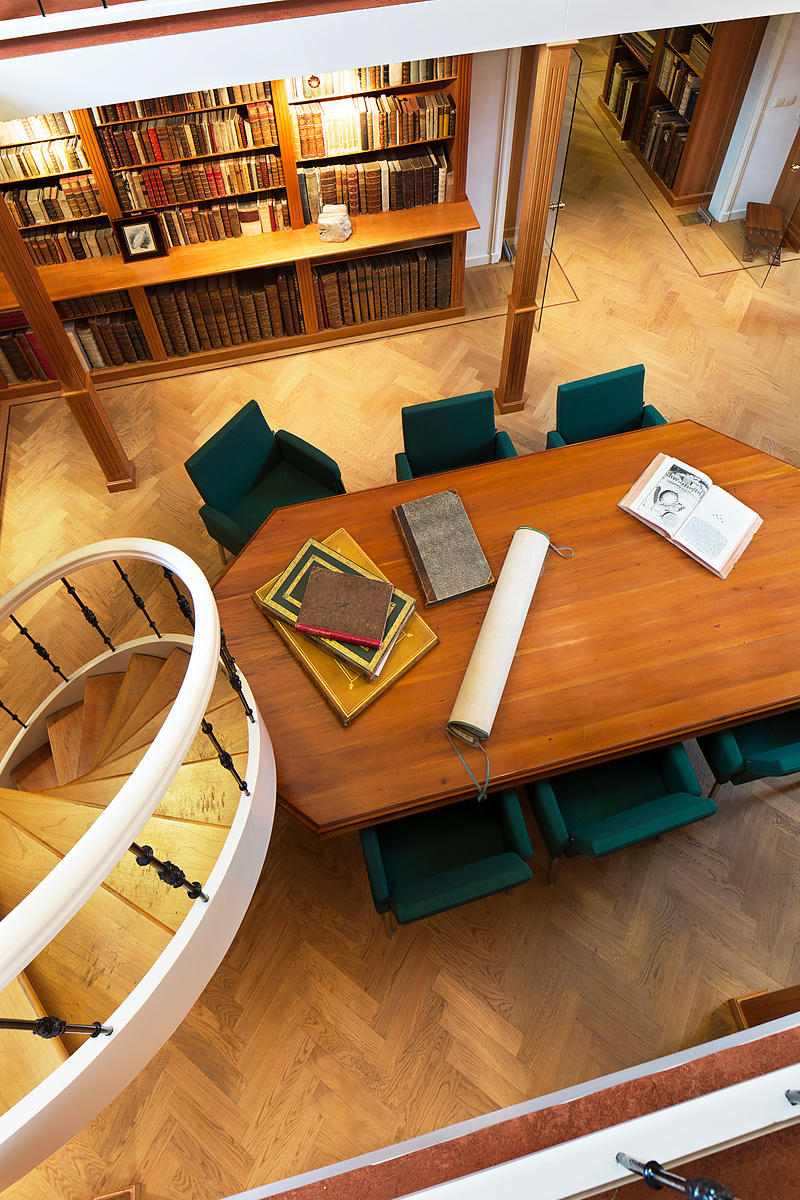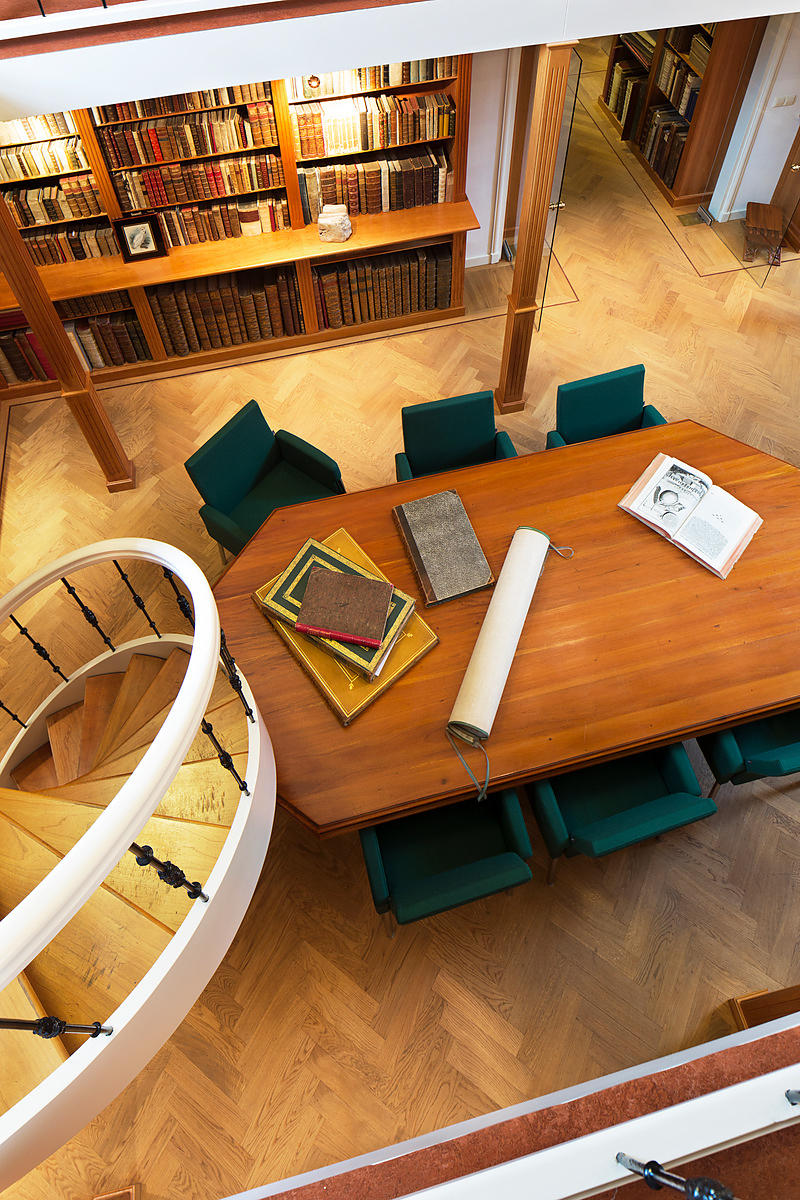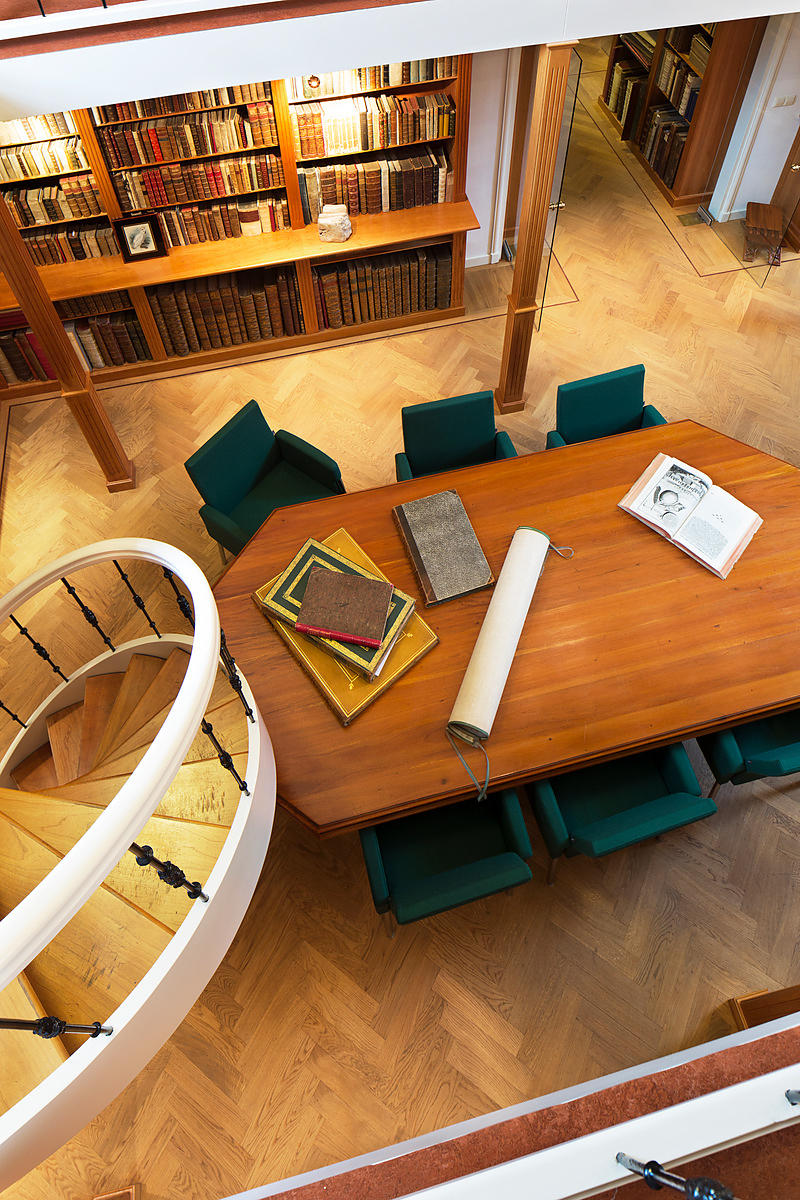 COUSIN, Jean.
La vraye science de la pourtraicture descrite et demontrée ... Representant par une facile instruction plusieurs plans & figures de toutes les parties separées du corps humain: ensemble les figures entieres, tant d'hommes que femmes & de petits enfans, veuës de front, de fil, & de dos, avec les proportions, mesures & dimensions dícelles: et certaines regles pour racourcir par art toutes lesdites figures.
Paris, Guillaume Le Bé III, 1676. Oblong 4to. With a woodcut border on half-title and 36 full-page woodcut illustrations. Later limp vellum. 40 ll.
€ 2,500
1676 edition of a celebrated drawing book, written by Jean Cousin the younger (ca. 1522-1595), intended for the use of all kinds of draughtsmen and artists, including painters, sculptors, architects, goldsmiths, embroiderers and cabinetmakers. The woodcuts show anatomical figures or body parts, with notes on the proper perspectives and proportions, influenced by the theories of Vitruvius. Most sources cite a 1571 4to edition as the first (USTC noting "no known surviving copy"), while some note a 1560 folio edition, but the latter may merely be inferred from an advertisement for Jean Cousin the youngers forthcoming Livre de pourtraicture in a 1560 Livre de Perspective, an influential work by his father, the famous painter Jean Cousin the elder (ca. 1490-1560).With a restoration to half-title and some marginal restorations throughout. Very slightly browned and with some occasional small spots. In good condition. Choulant, 354; Didot, Cousin, p. 118-124; Vagnetti EIIb26.
Related Subjects: