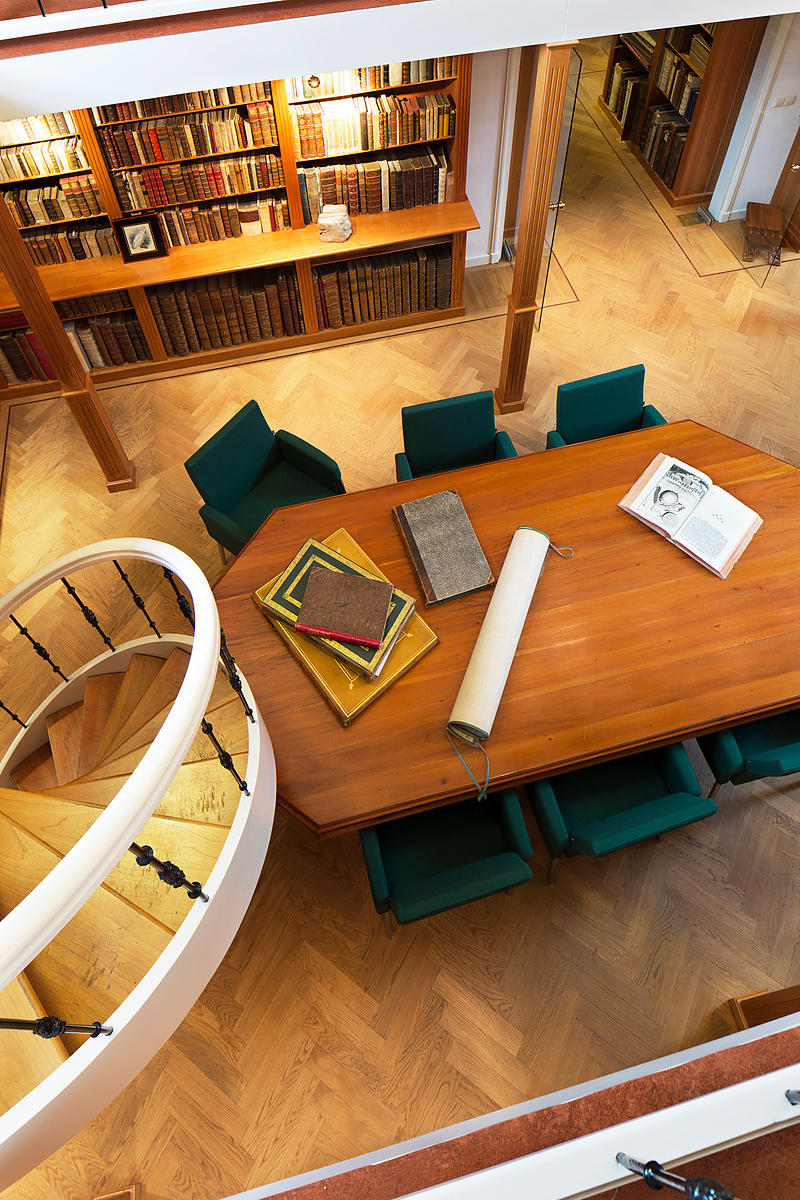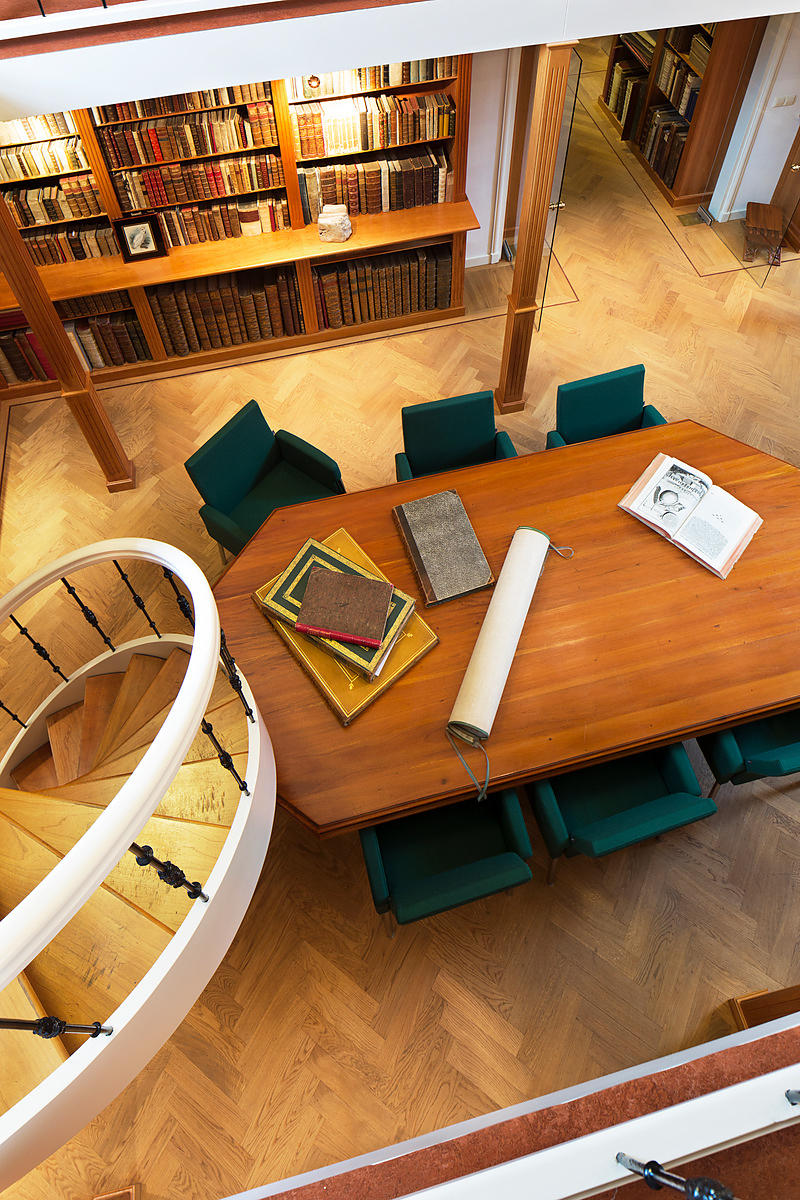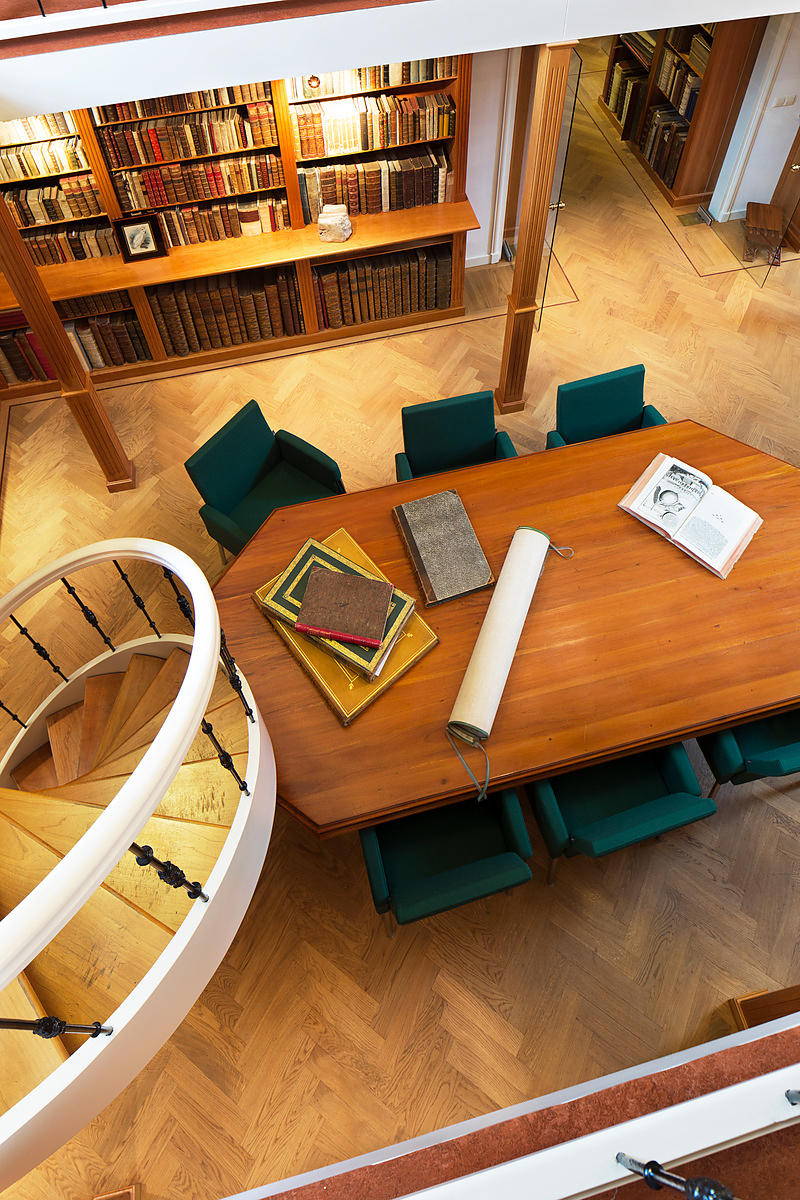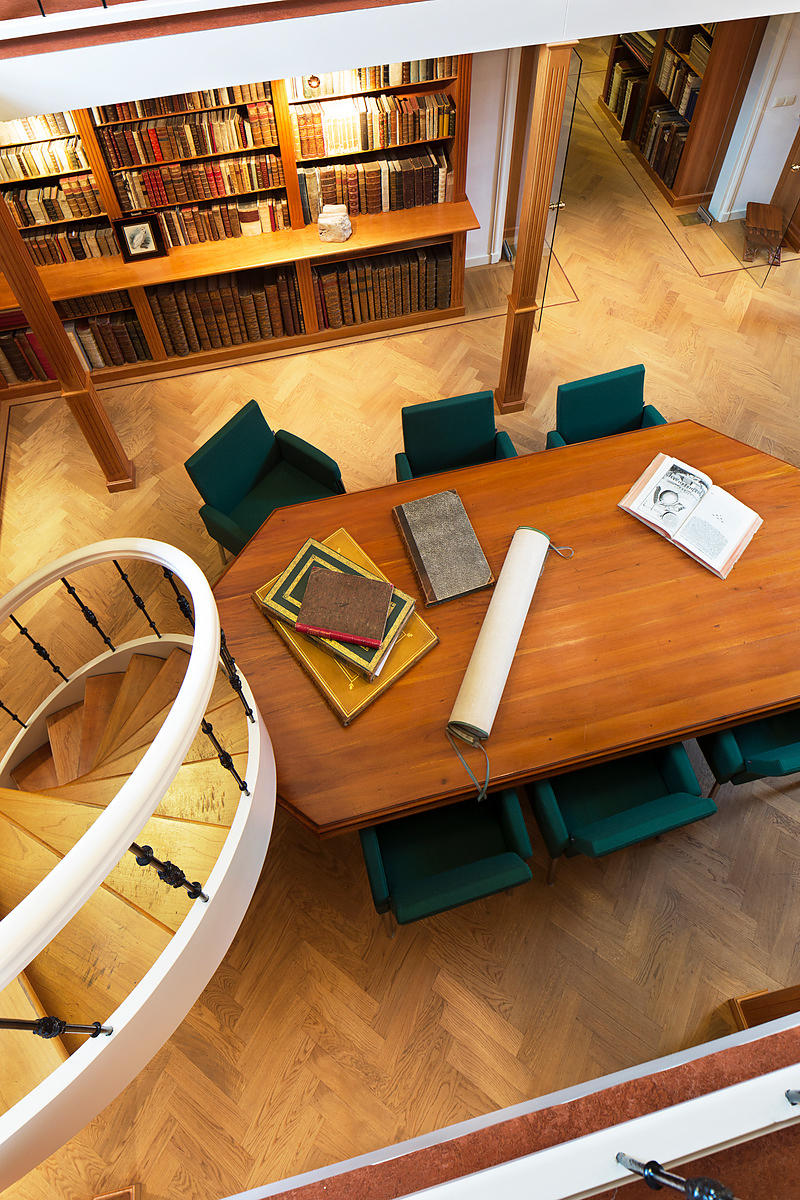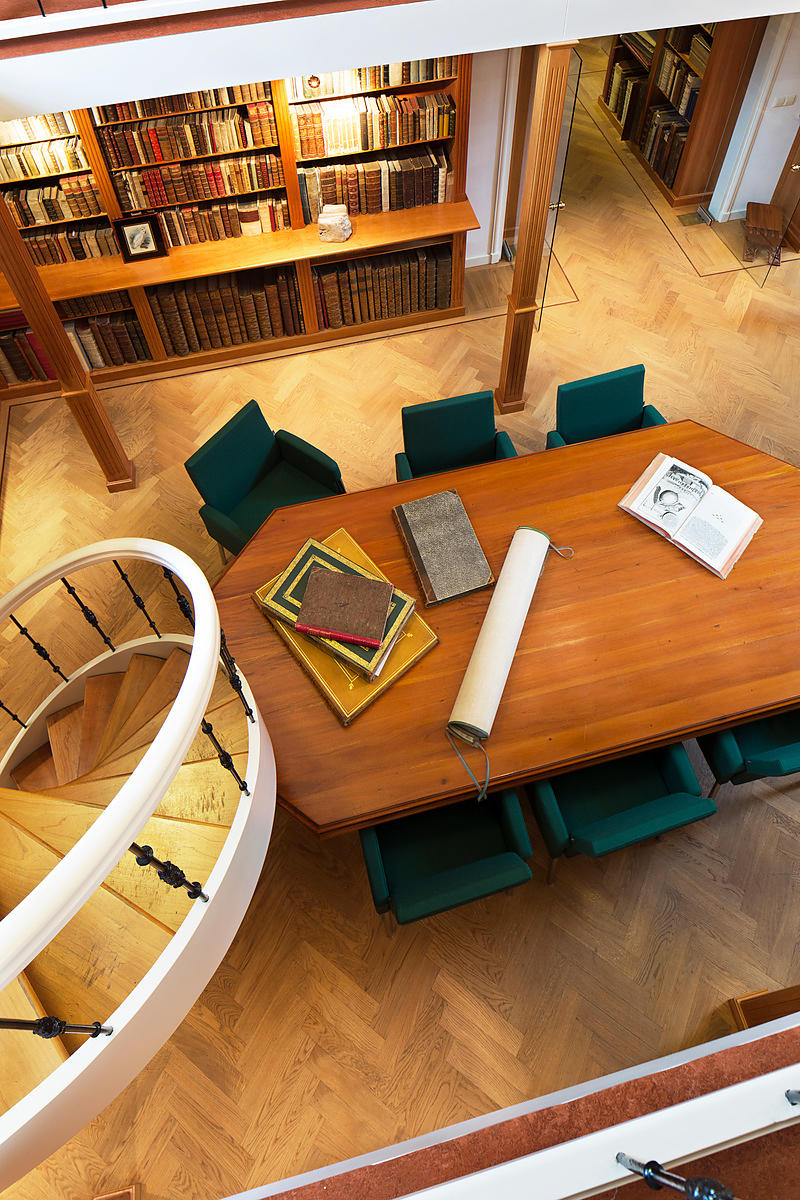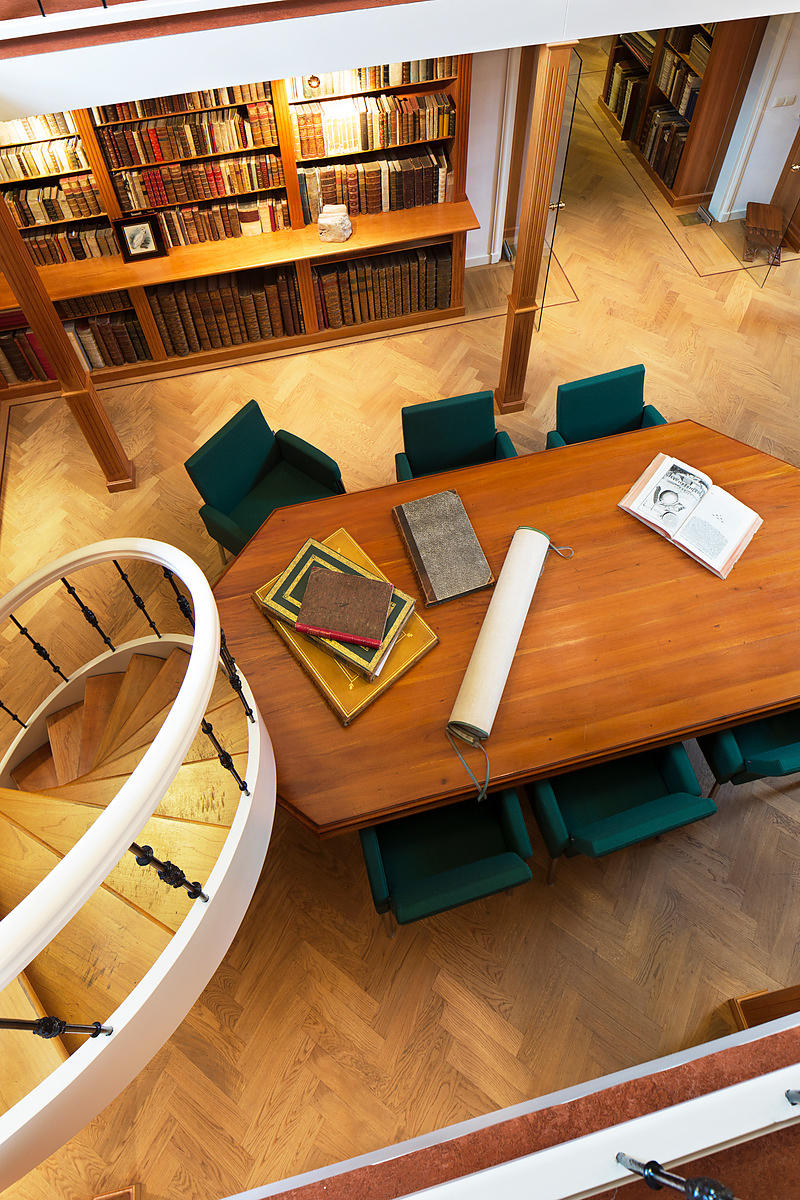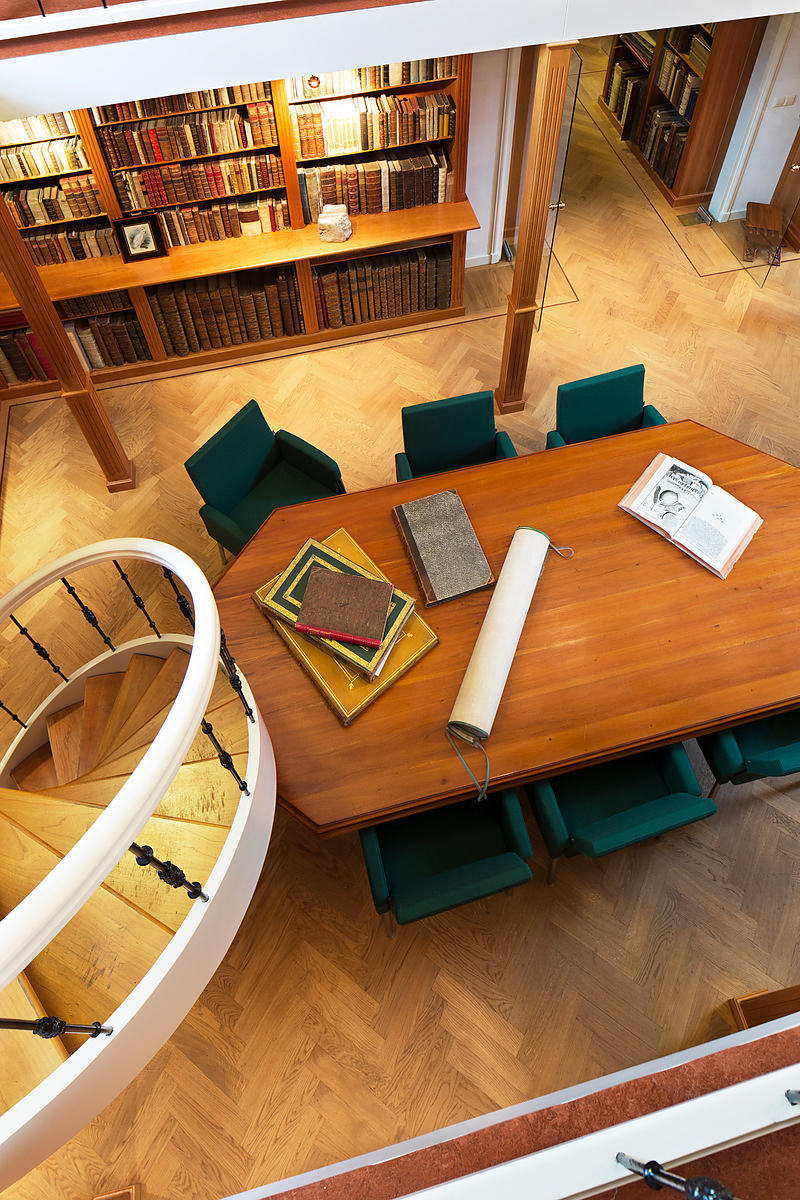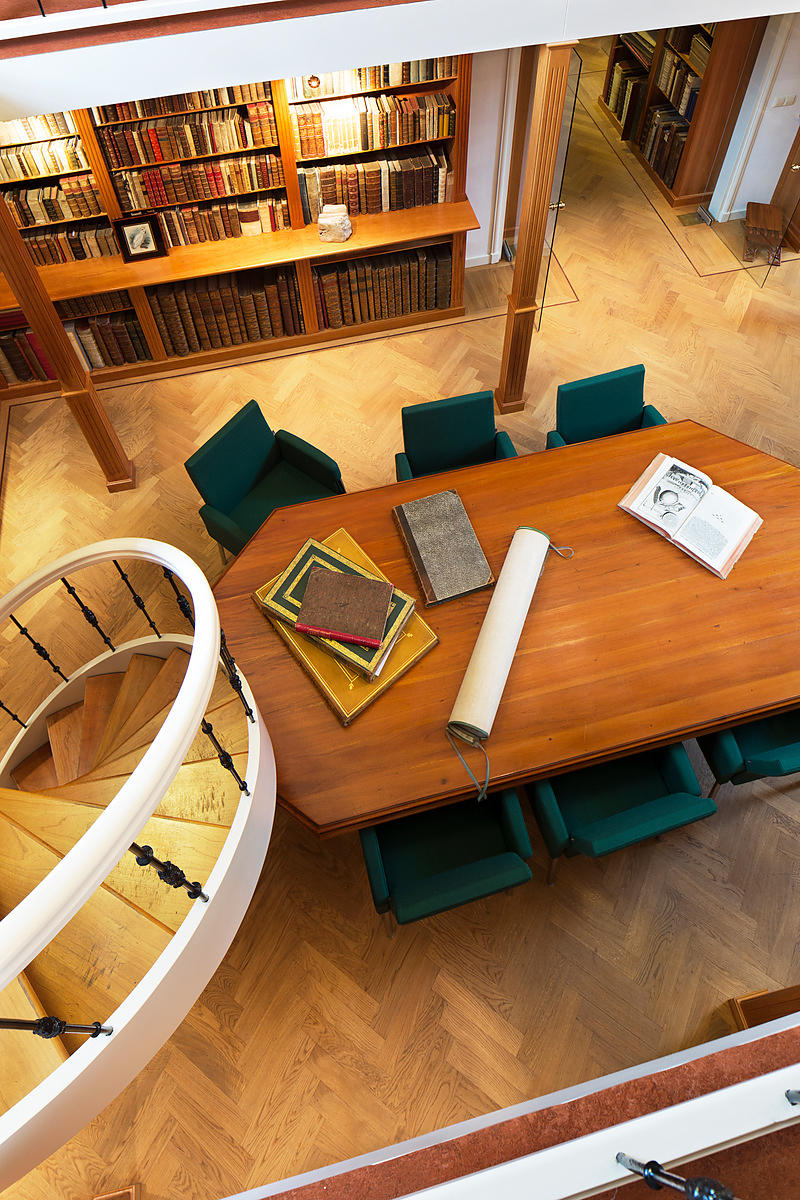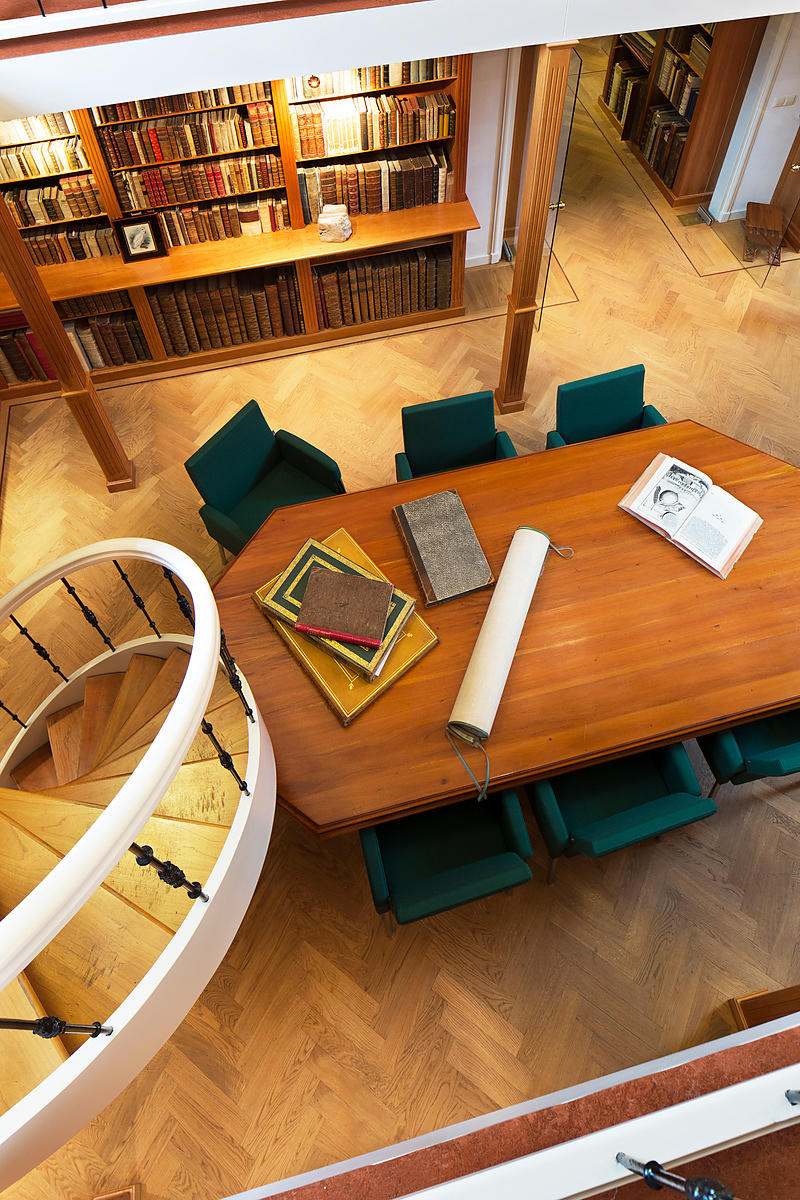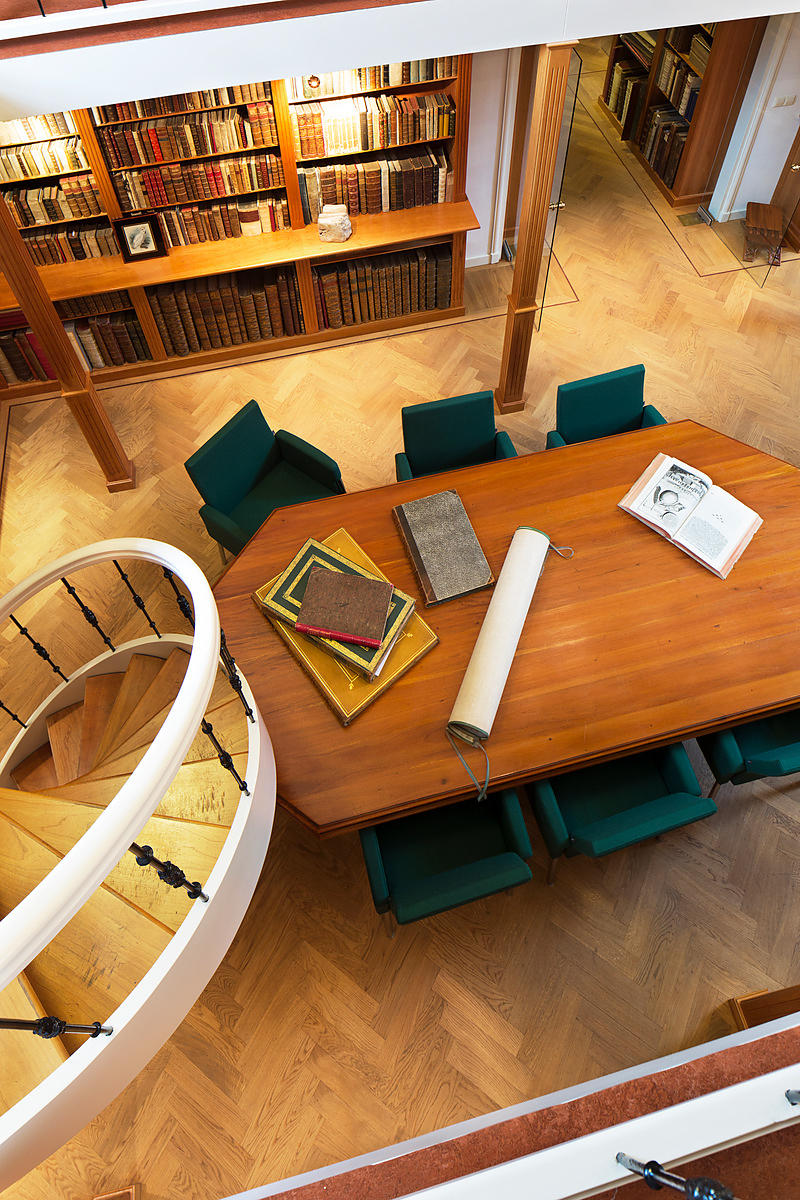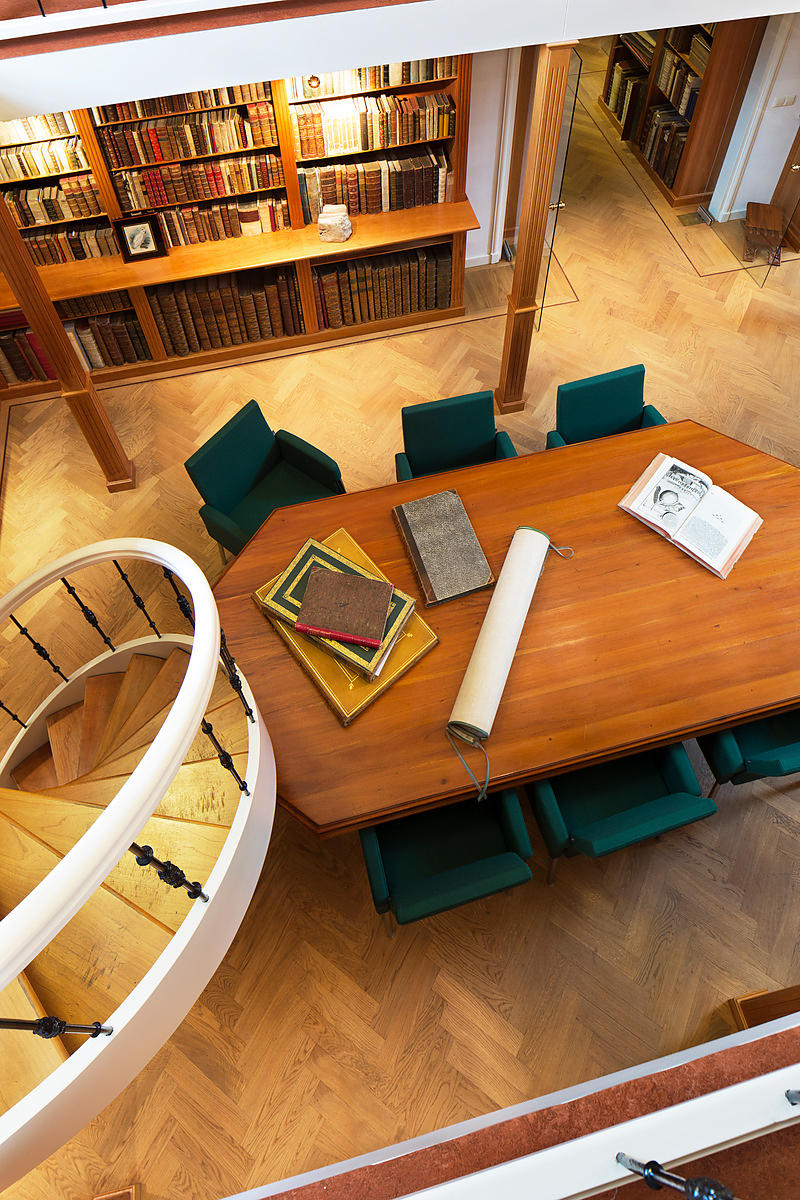 COLONNA, Fabio.
[In Greek: Phytobasanos] sive plantarum aliquot historia in qua describuntur diversi generis plantae veriores, ac magis facie, viribúsque respondentes antiquorum Theophrasti, Dioscoridis Plinii, Galeni, aliorúmque delineationibus, ab aliis hucusque non animadversae. ... etiam piscium aliquot, plantarúmque novarum historia eodem auctore.
Naples, Horatio Salviani, Jacobus Carlino and Antonius Pace, 1592. 4to. With Salviani's woodcut device on title-page, 37 full-page etched botanical and ichthyological illustrations on integral leaves (8 x 13 cm), 33 of plants & 4 of fish and other marine species, each in a border built up from cast fleurons and rules. Gold-tooled brown calf (ca. 1700?).
€ 14,500
First edition of a charming botanical book with beautiful etched illustrations of plants and a few marine animals, written and illustrated by Fabio Colonna, famed Italian scientist (1567-1650). ''It is the first strictly botanical book with intaglio prints'' (Blunt). As a child Colonna suffered from epileptic seizures and started to study Greek and Latin authors, determined to find in one of their works a remedy for his illness. Through his studies he became a botanist and wrote several works on this subject. The "Phytobasanos" (plant touchstone) set out to improve the knowledge of the plants listed by Dioscorides and other classical authors. Colonna identified the herb valerian as the remedy Dioscorides recommended for epilepsy. He drew the illustrations for his works and is believed to have etched plates as well. His works are among the first botanical books to contain etched illustrations. Although they are relatively small and unpretentious ''they are botanically accurate with the separate details of flowers and fruit frequently shown'' (Blunt). The layout and decorative elements are charming, using excellent French types, and the presswork is good.
Bookplate on back of title-page with Bose coat of arms of the library of the botanical gardens at Leipzig ("Biblioth.Bosian.Hortens."), which were laid out by Prof. Georg Bose ca. 1700. With a few early manuscript notes and occasional underlining. With an owner's inscription cut out of the title-page and the gap restored at an early date, just touching the woodcut device, otherwise in good condition, with only very minor browning and an occasional small spot or stain. Binding badly rubbed, with the spine label and some of the gold lost, but structurally sound. The endpapers are browned and the head of one endleaf restored. A lovely landmark of botanical book illustration.
Adams C2394; Blunt, pp. 87-89; BMC STC Italian, p. 191; Hunt 165 (37 plates); Mortimer (Italian) 130; Nissen, BBI 386 (38 plates); Pritzel 1822 (36 plates).
Related Subjects: