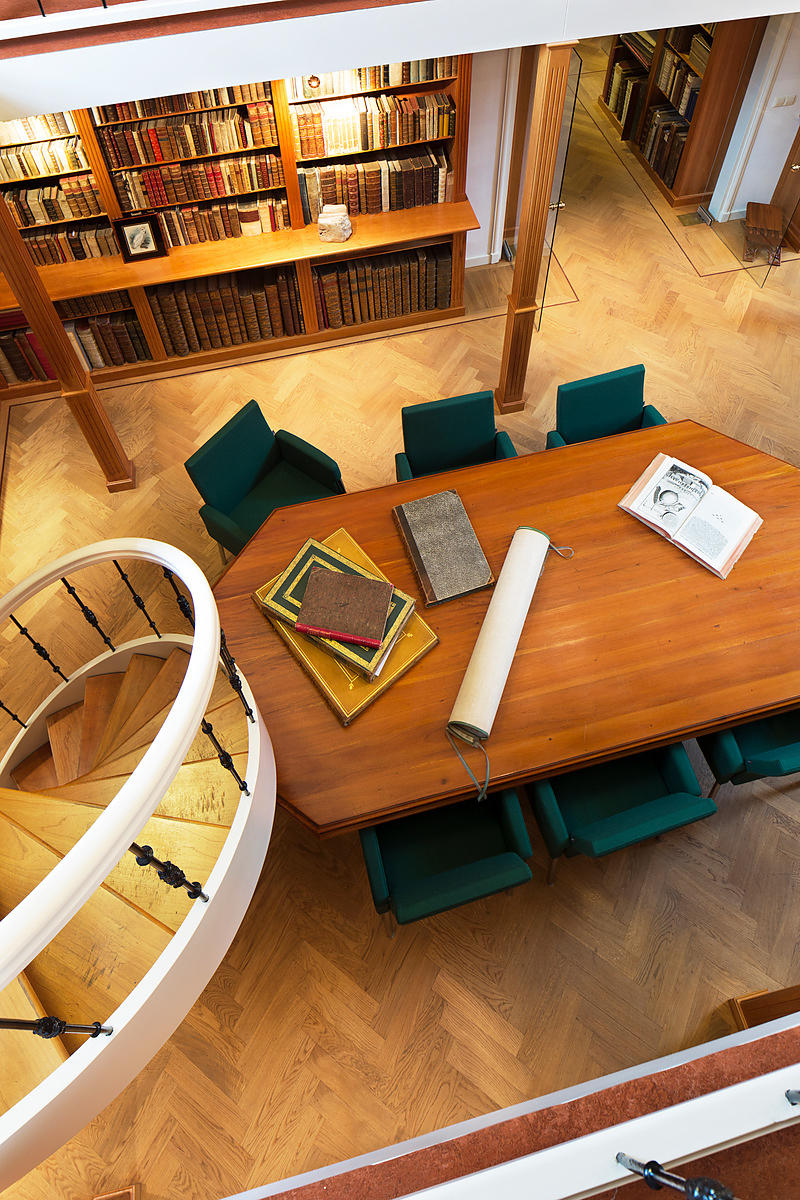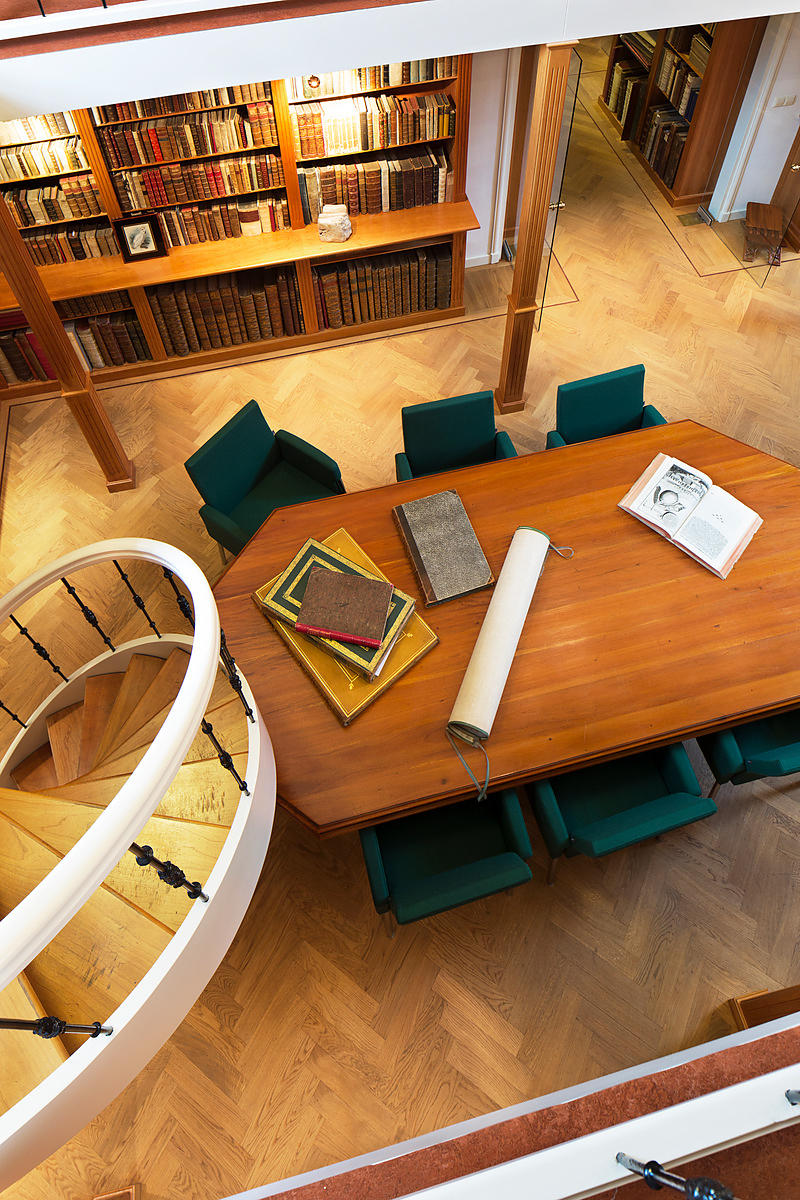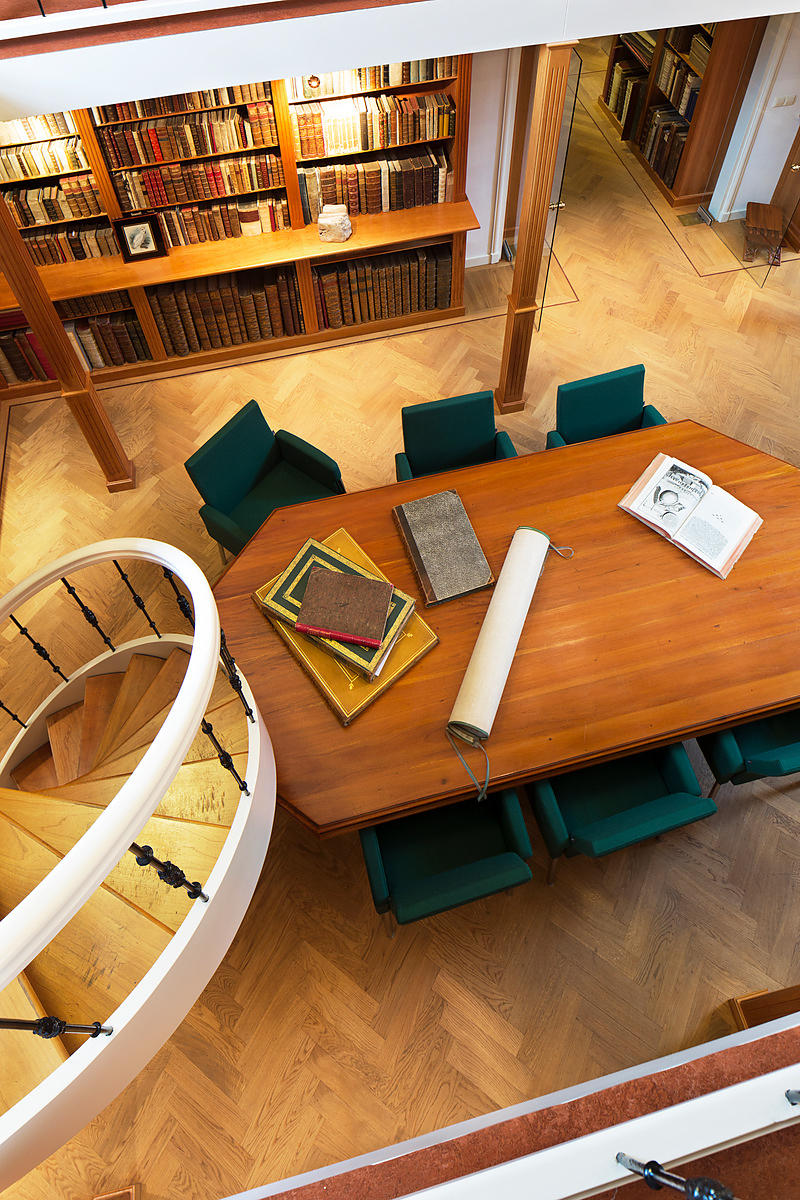 COLIBERT, Nicolas after Louis FRERET.
Habitation des negres. ... Le culte des negres. ... Le mariage des negres. ... Arrivee des Europeens en Afrique.
Paris, Depeüille, [1795]. Oblong 1mo (full-sheet leaves) (41 x 49.5 cm). Hand coloured etched and aquatint print series, each print with a caption in script lettering and text in 2 columns.
€ 3,950
Complete set of 4 prints by Nicolas Colibert (1750-ca. 1806), each with its own caption, after the marine painter Louis Barthélémy Fréret (1755-1831), depicting a fantastic romanticized idea of native life in Africa. The African people appear completely at one with nature, enjoying life, living barefoot, smiling, in perfect condition and well fed. The print series celebrates the French Revolutionary National Convention's abolition of slavery in France under Robespierre on 4 February 1794, the first in Europe, hence the unusual idealized depiction of black Africans, while contemporary and earlier depictions portray them as lesser humans. The four prints depict African religion, the merry greeting of the first Europeans in Africa, an African marriage and an African village. The accompanying text further praises the idyllic nature of each scene. The motives for the abolition were not entirely altruistic: the decree helped the French convince rebellious slaves to support their fight against the English and Spanish for control of the colonies in the West Indies. Emperor Napoleon I reïnstated slavery in 1802 and the French government abolished it for good only in 1848, after England but before the United States.
Lower margins of some sheets trimmed affecting the imprint. Margins slightly frayed. Paper browned and slightly stained. Cybèle T. Gontar, A fashion for abolition: Frédéric Etienne Joseph Feldtrappe's Traite des nègres (ca. 1825) pp. 10-11; or the artist: Nagler Künstlerlexicon II, p. 41; Saur XX, p. 248.
Related Subjects: