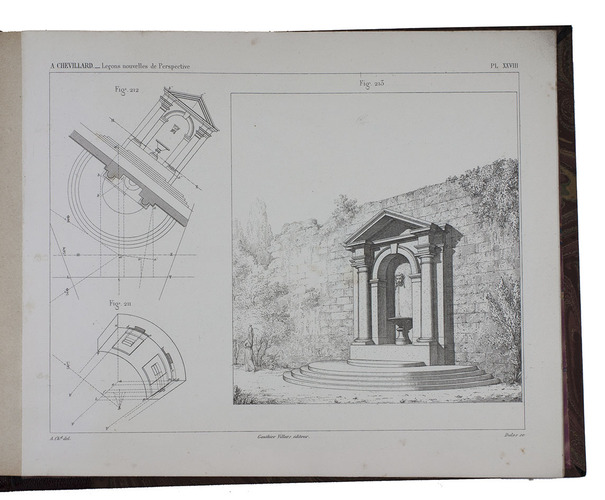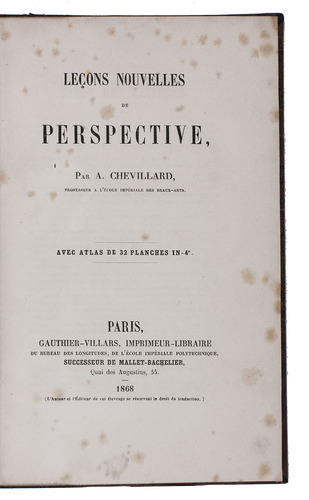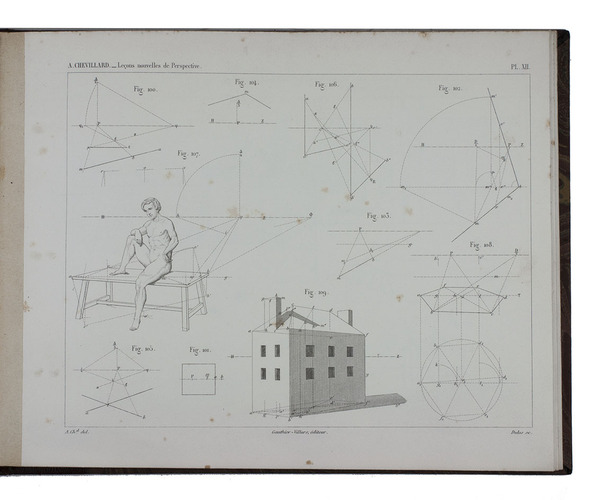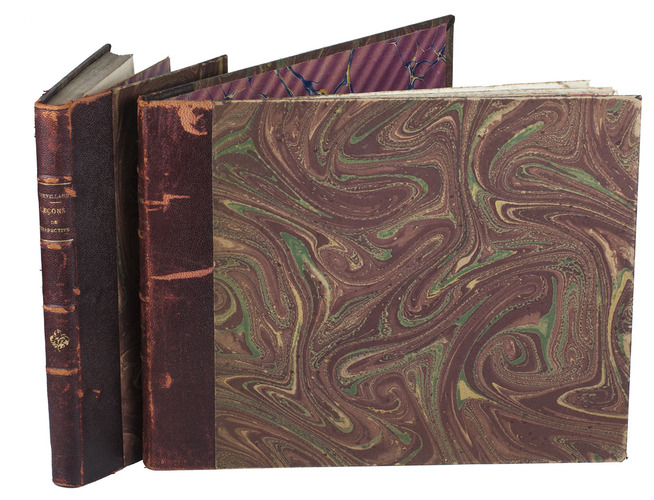 CHEVILLARD, Alphonse.
Leçons nouvelles de perspective, ... Avec atlas de 32 planches in - 4o.
Paris, Gauthier-Villars, 1868. 2 volumes. 8vo (text) and oblong 4to (atlas). Atlas volume with 32 steel-engraved plates by Dulos after the author. Contemporary uniform half maroon sheepskin, gold-tooled spines. XVI, 228 pp; [2] ll. plus 32 engraved plates.
€ 950
Rare first edition of a series of lessons on perspective, The work is divided into 11 chapters, beginning with a chapter on definitions and principles followed by chapters on the perspective of shadows, inverse perspective, circles, cylinders and cones, etc. The author was professor at the École Impériale des Beaux-Arts (School of Fine Arts) in Paris, known from 1819 to 1863 as the École Royale des Beaux-Arts. The atlas volume has a letterpress title-page and index to the plates.
Somewhat foxed throughout, but still in good condition. The sheepskin chafed and the bookblock of the atlas volume has detached from the binding. Vagnetti FIb92; WorldCat (3 copies that include the atlas).
Related Subjects: