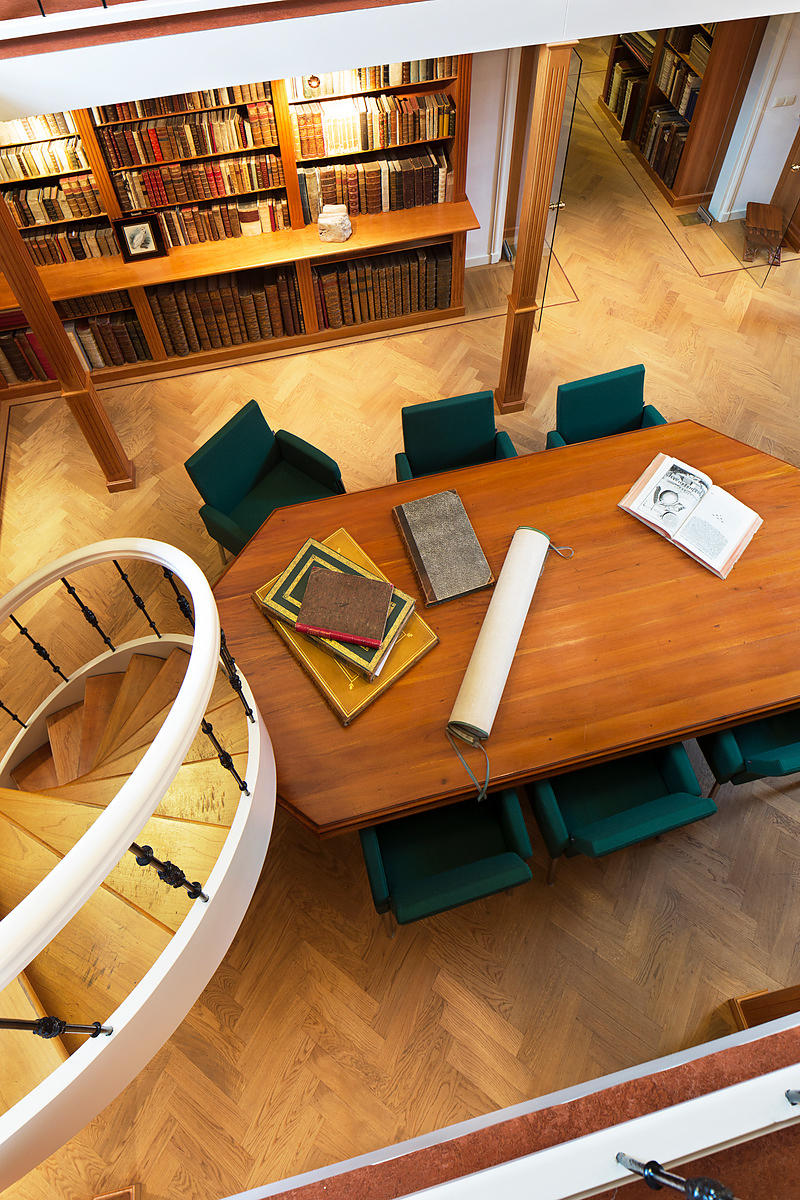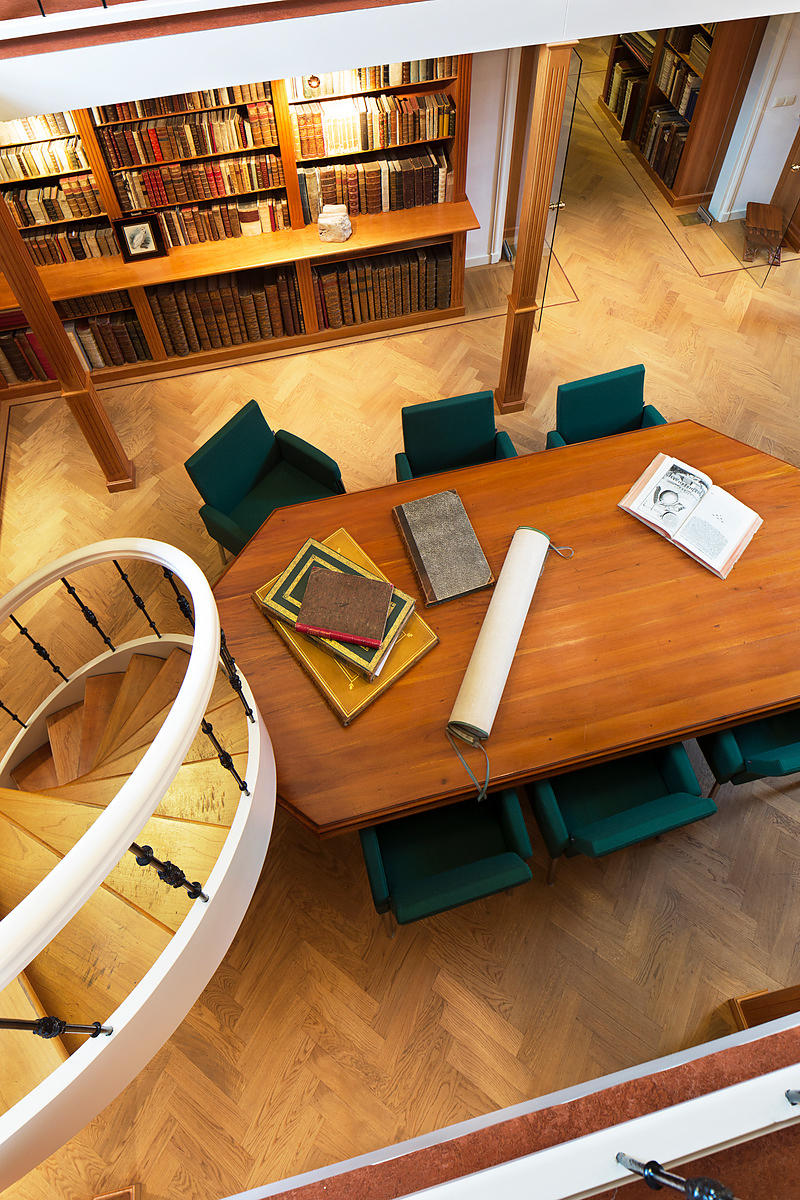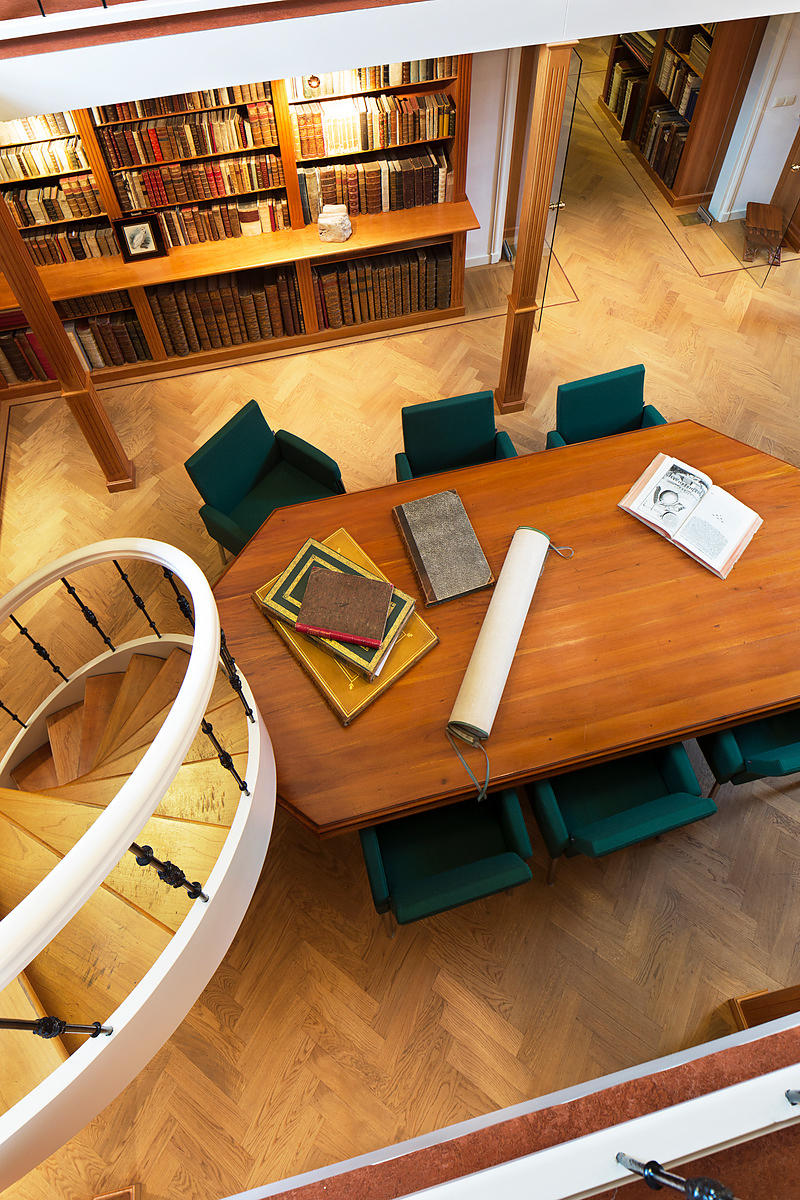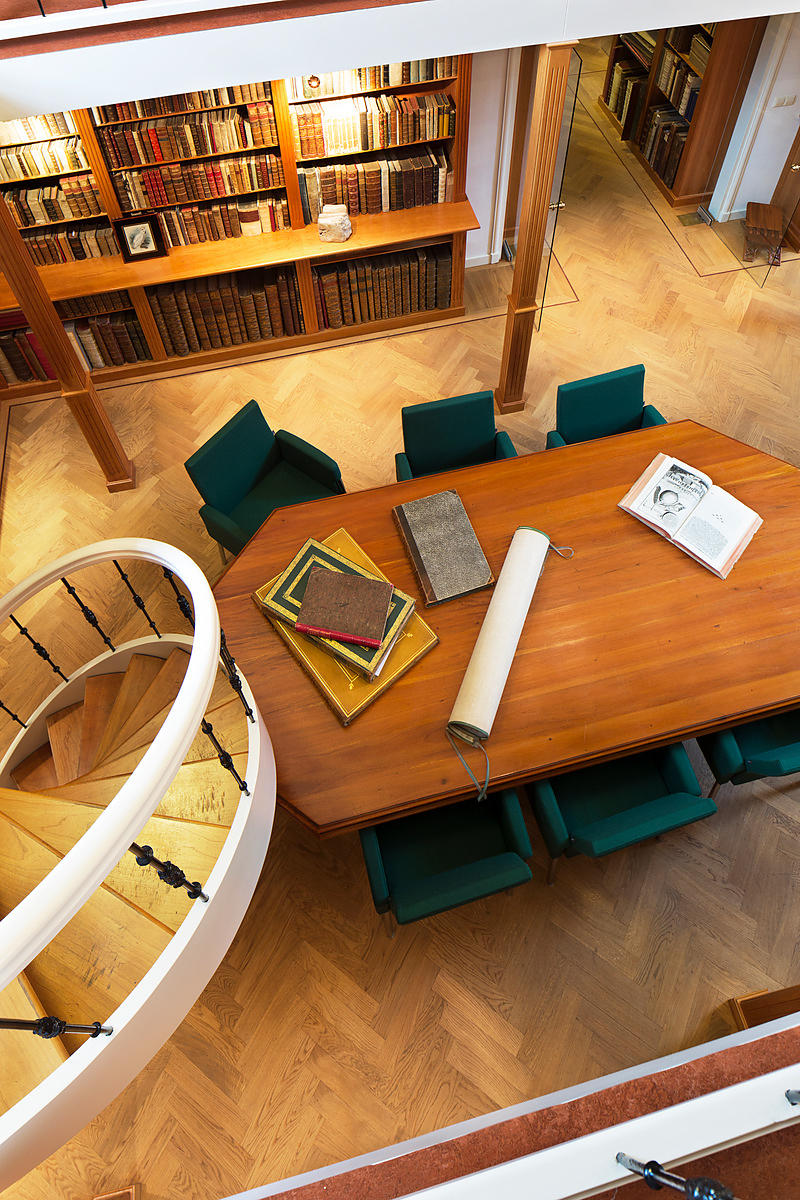 CHAPPELL, Edward.
Voyage of His Majesty's ship Rosamond to Newfoundland and the southern coast of Labrador of which countries no account has been published by any British traveller since the reign of Queen Elisabeth.
London, R. Wates for J. Mawman, 1818. 8vo. With an engraved frontispiece, a folding engraved map coloured in outline, 2 engraved plates and 5 engravings in the text. Contemporary diced calf; rebacked, with the original backstrip laid down. [10], XIX, [1], 270, [2] pp.
€ 1,100
First edition of a travel account describing Newfoundland, the Saint Lawrence River, Labrador, and the surrounding areas, the Indian and Eskimo inhabitants and the natural history of the region, by Lieutenant Edward Chappell (1792-1861).
"[Chappell] joined the sloop of war Rosamond, which sailed to Newfoundland in 1813 and Hudson Bay in 1814 to patrol the British North American fisheries. During these voyages he recorded his observations in two journals, which were later published as Voyage of his majesty's ship Rosamond to Newfoundland and the southern coast of Labrador and Narrative of a voyage to Hudson's Bay. In the first of these journals Chappell described the summer cruise of 1813 in Newfoundland and Labrador waters, at a time when almost everyone lived along the coastline and by means of the fishery. After reaching St John's at the end of May the Rosamond sailed around the south and west coasts of Newfoundland on her way to guard the fisheries on the Labrador coast, returning by the same route in autumn, and left St John's for England in December. During this voyage Chappell noted the isolated settlements of whites, Indians, and Inuit (Eskimos) on the west coast of Newfoundland and the coast of Labrador; the crowded streets and lively social life of St John's at the end of the fishing season; and extraordinary natural features, such as the unusual castle-like rock formations of Chateau Bay in the Strait of Belle Isle" (Dictionary of Canadian biography).
With the engraved armorial bookplate of the wealthy British businessman William Leaf (1791-1874). Some foxing in the plates and rebacked; a good copy. Sabin 12006 (2 plates and 1 map); for the author: W.H. Whiteley, "Chappell, Edward", in: Dictionary of Canadian biography IX.
Related Subjects: