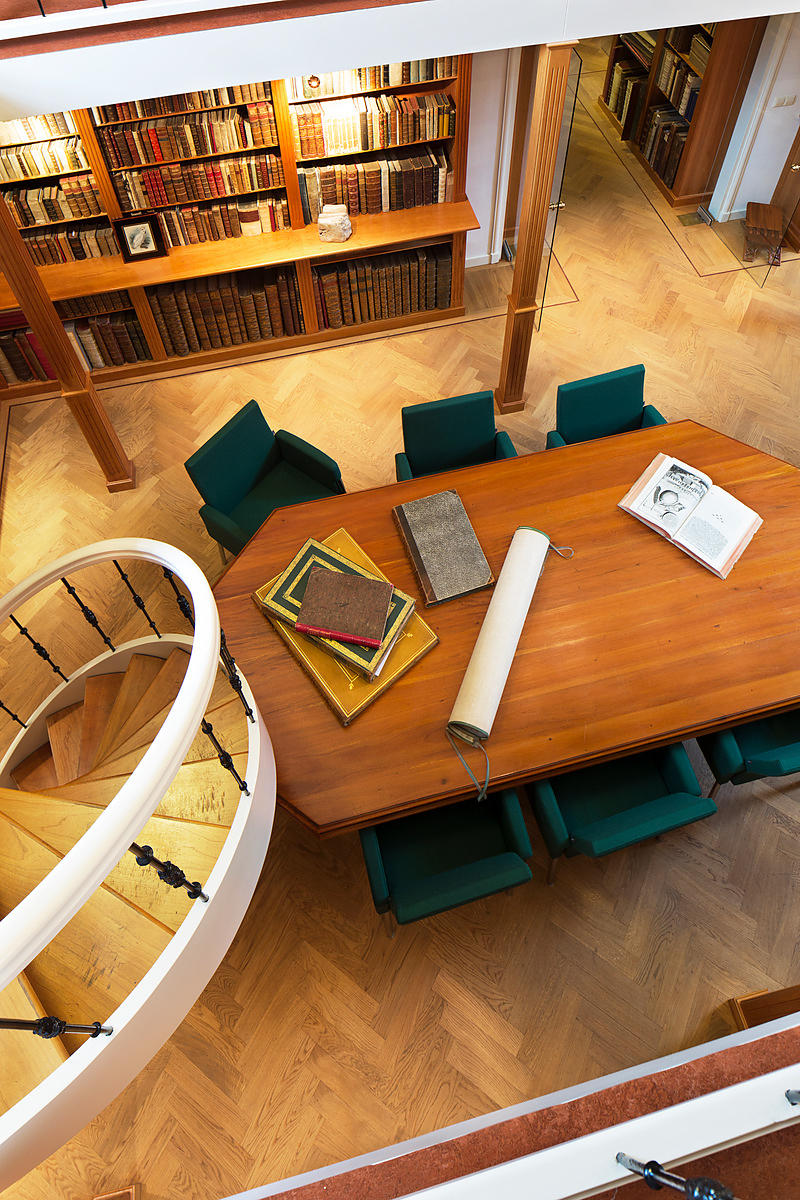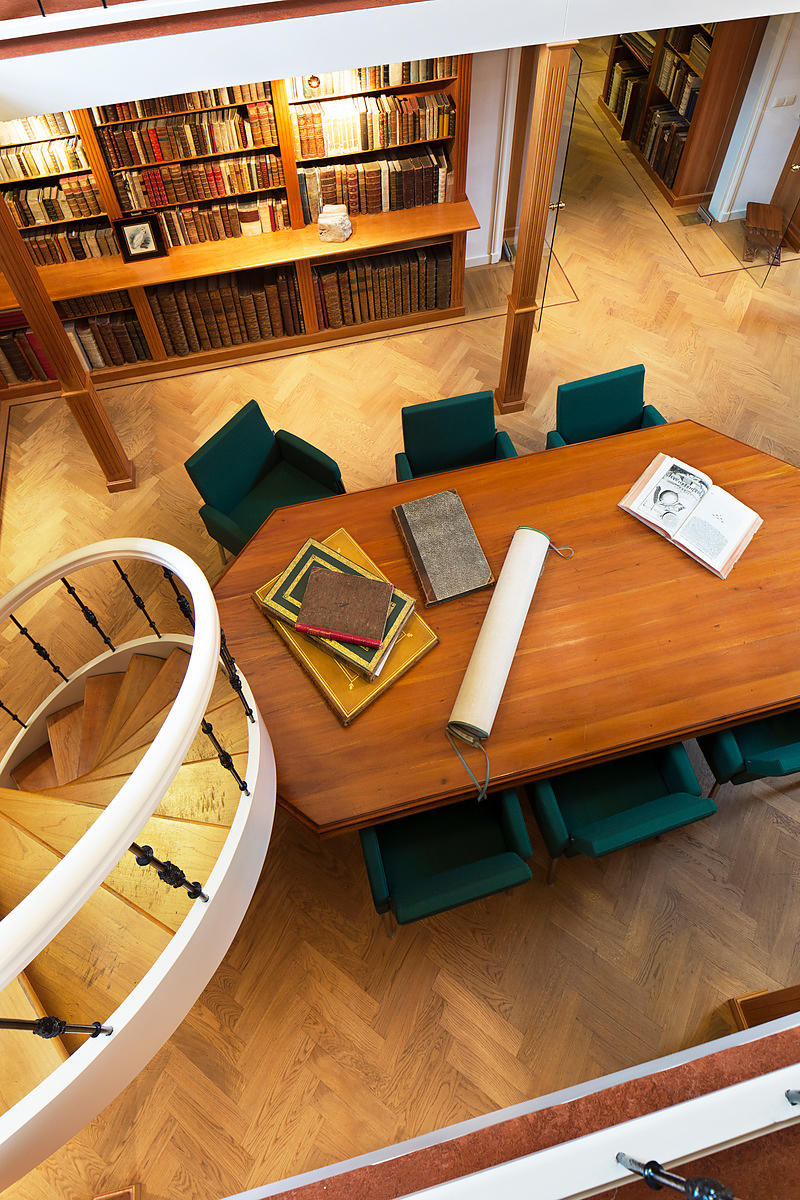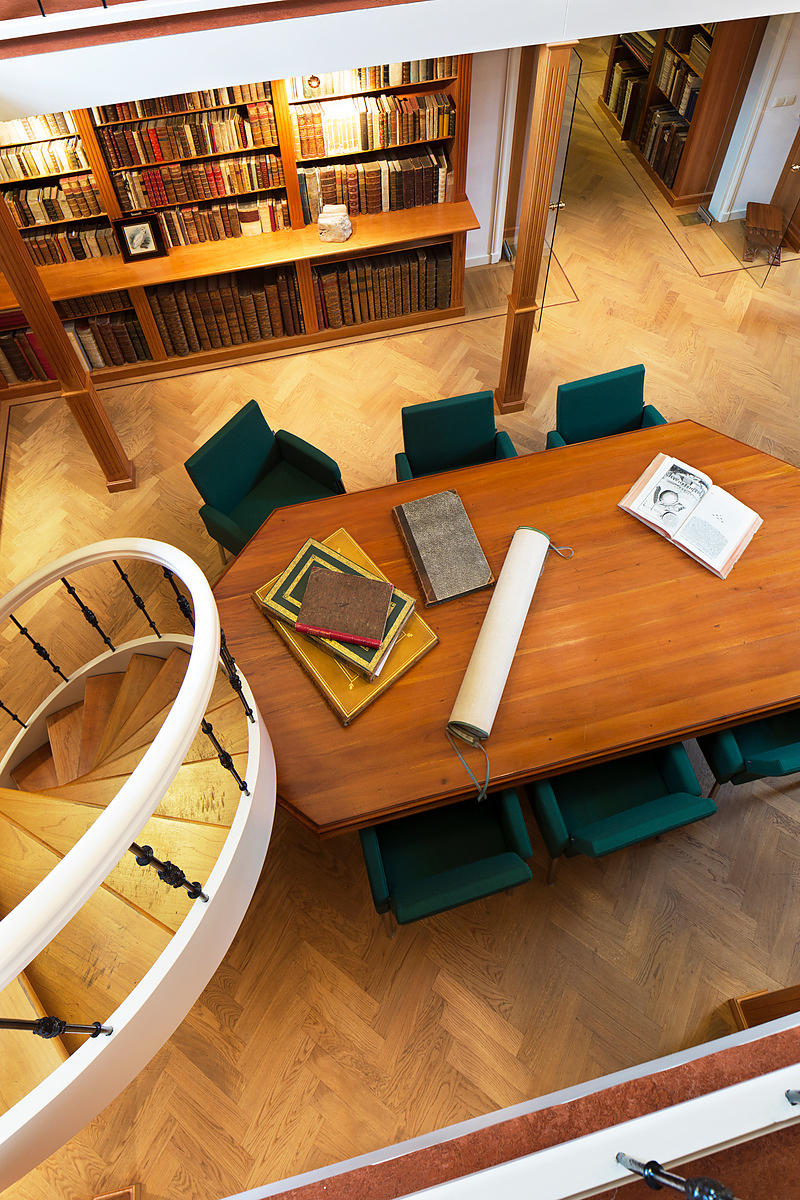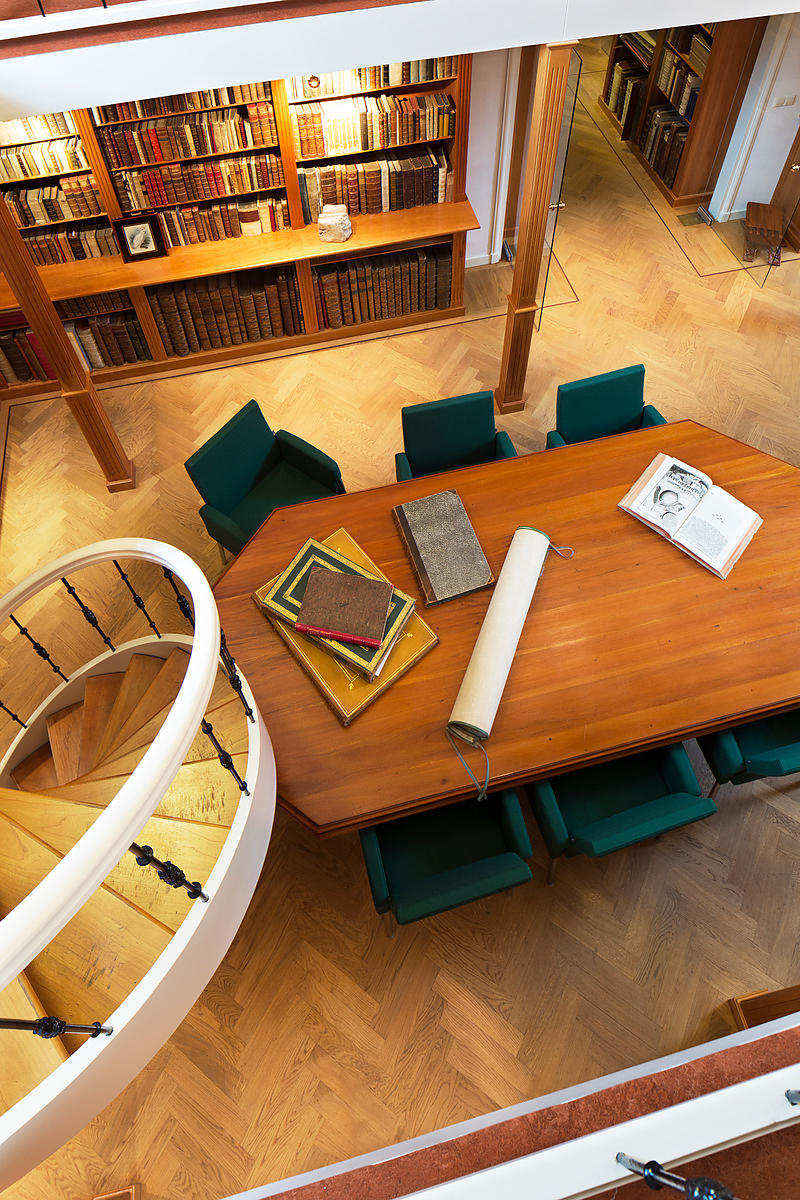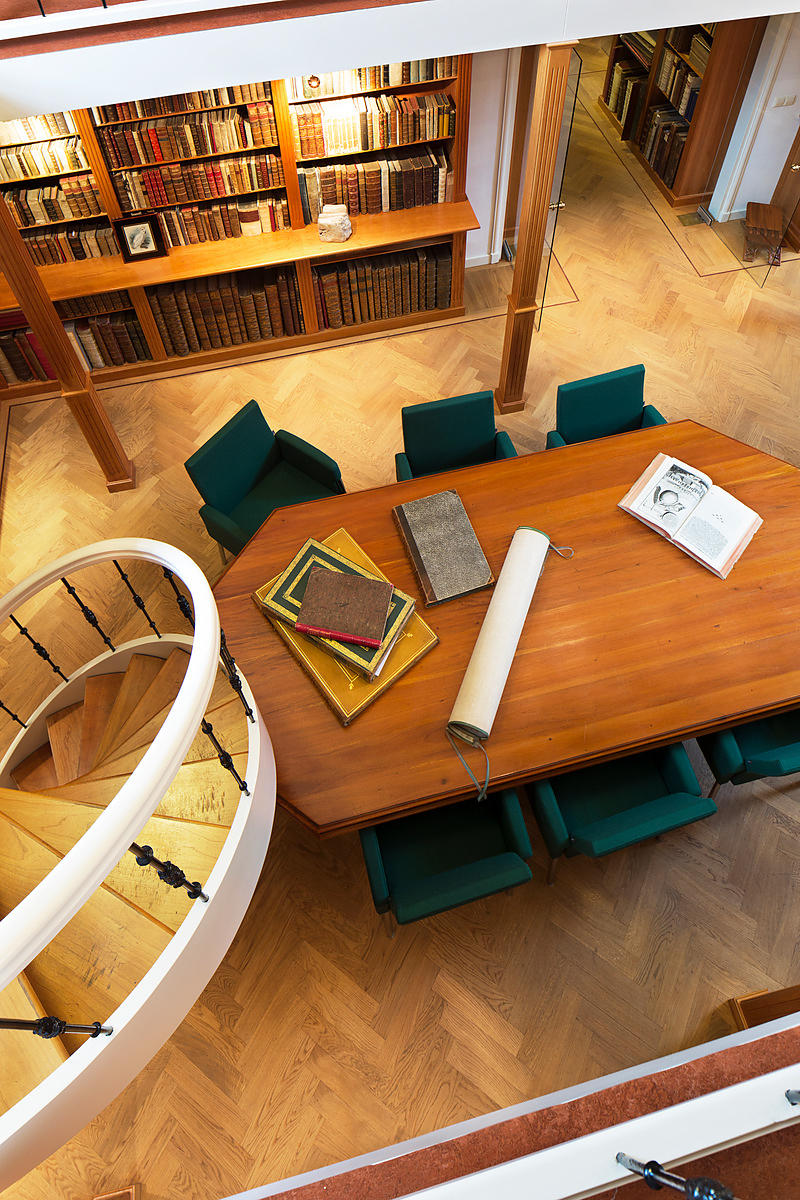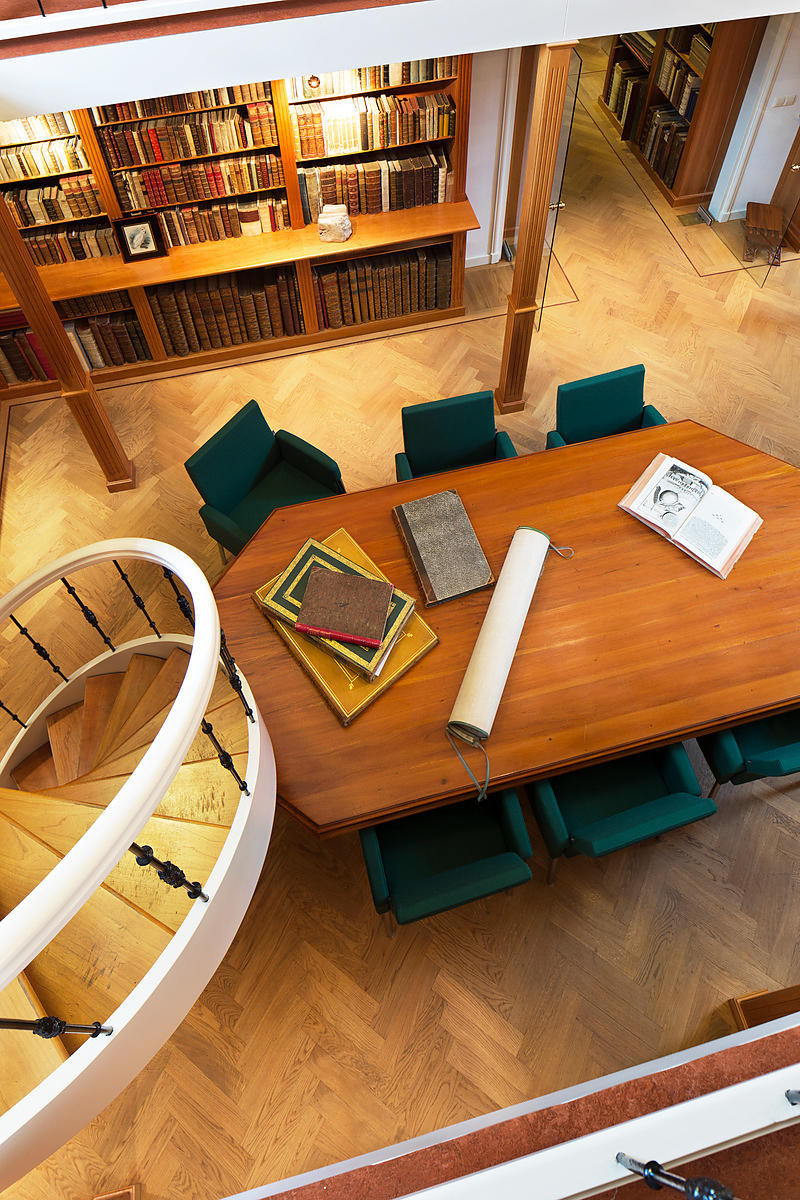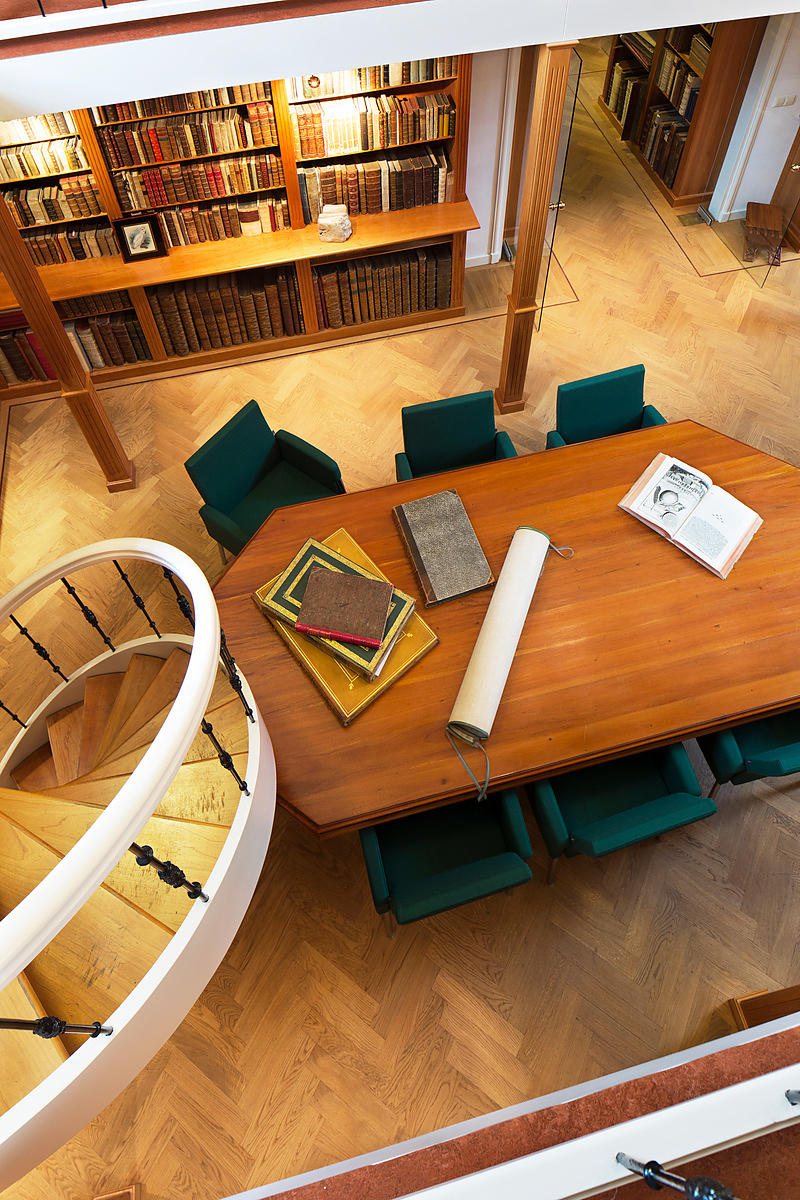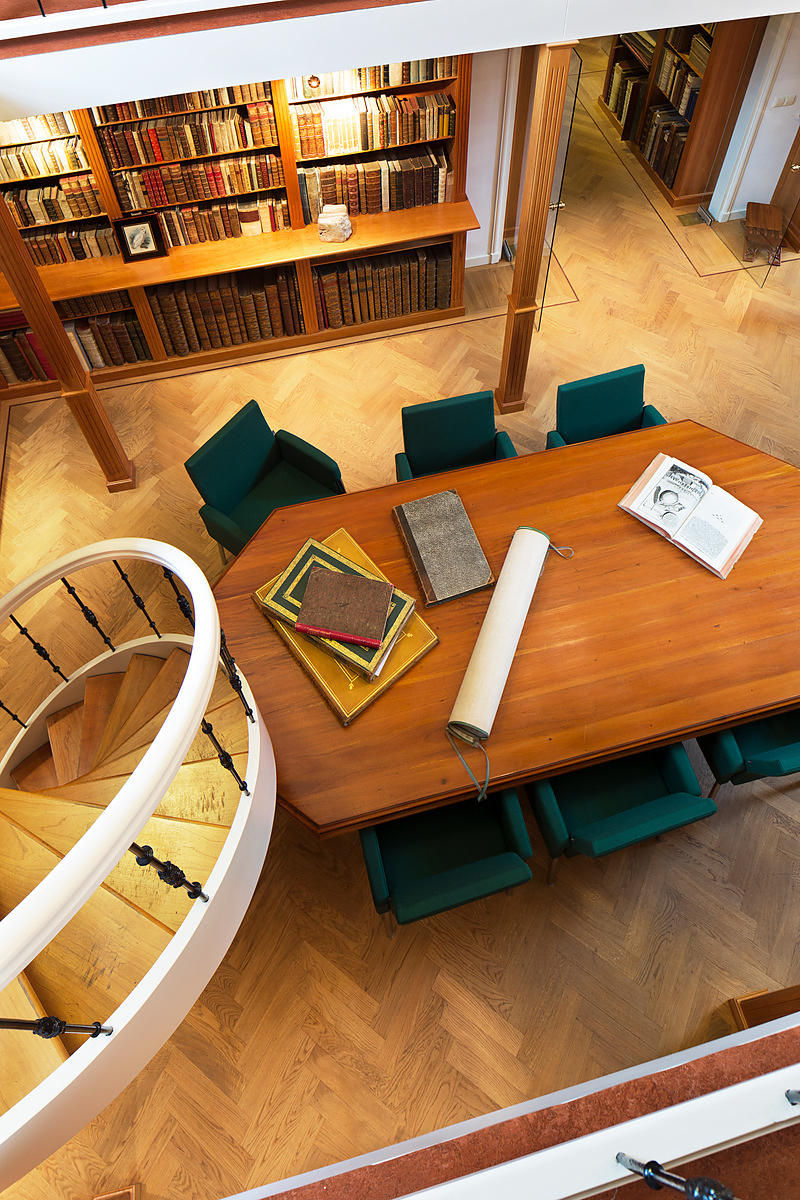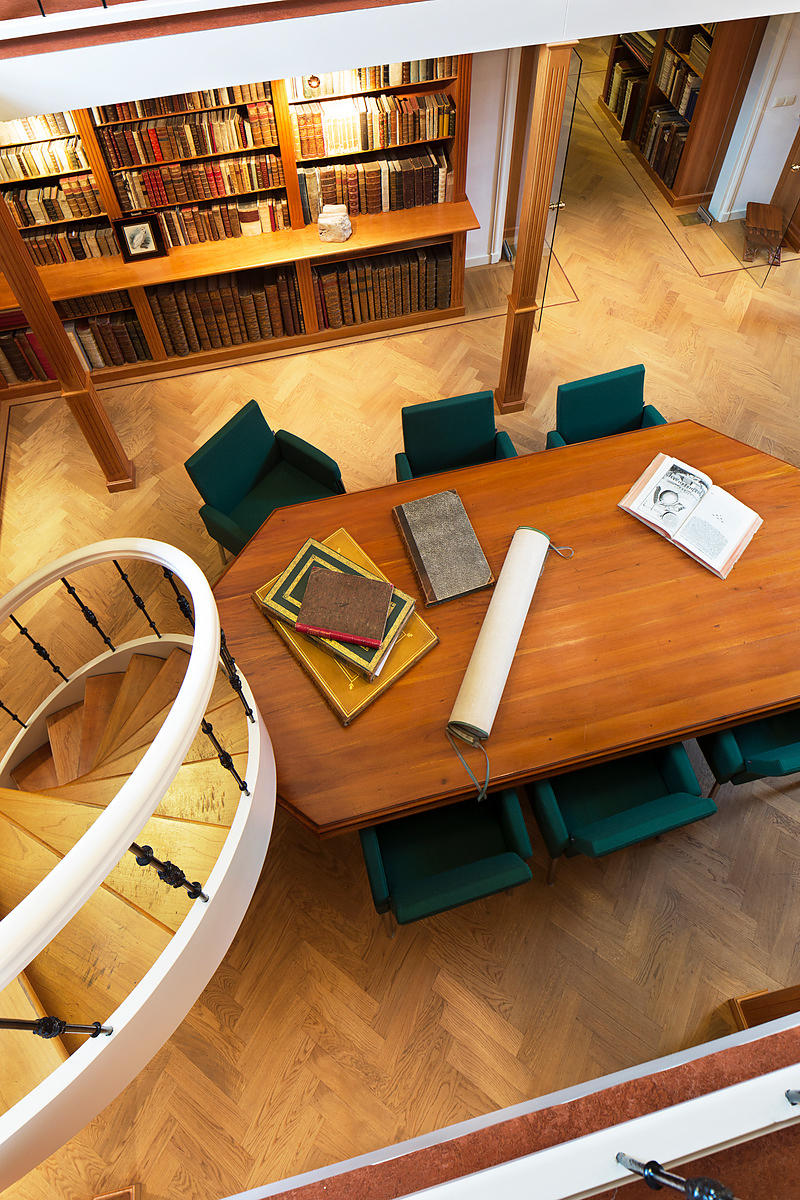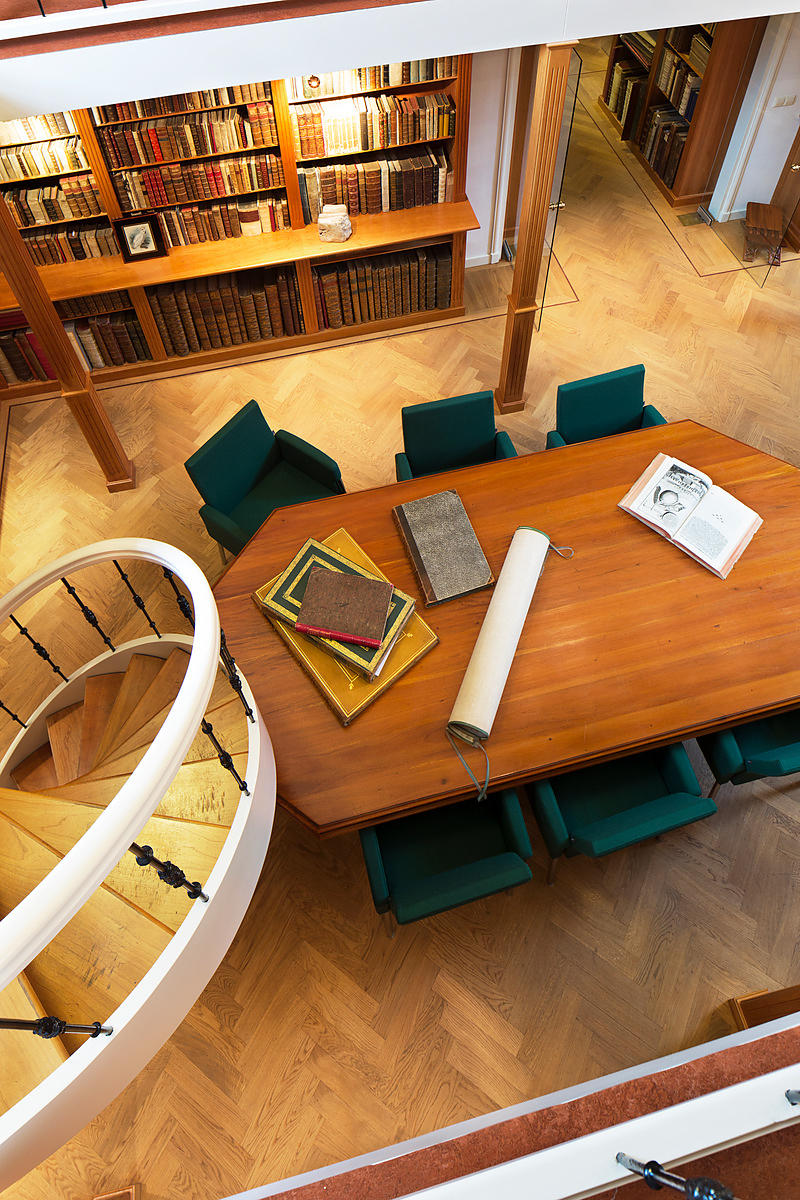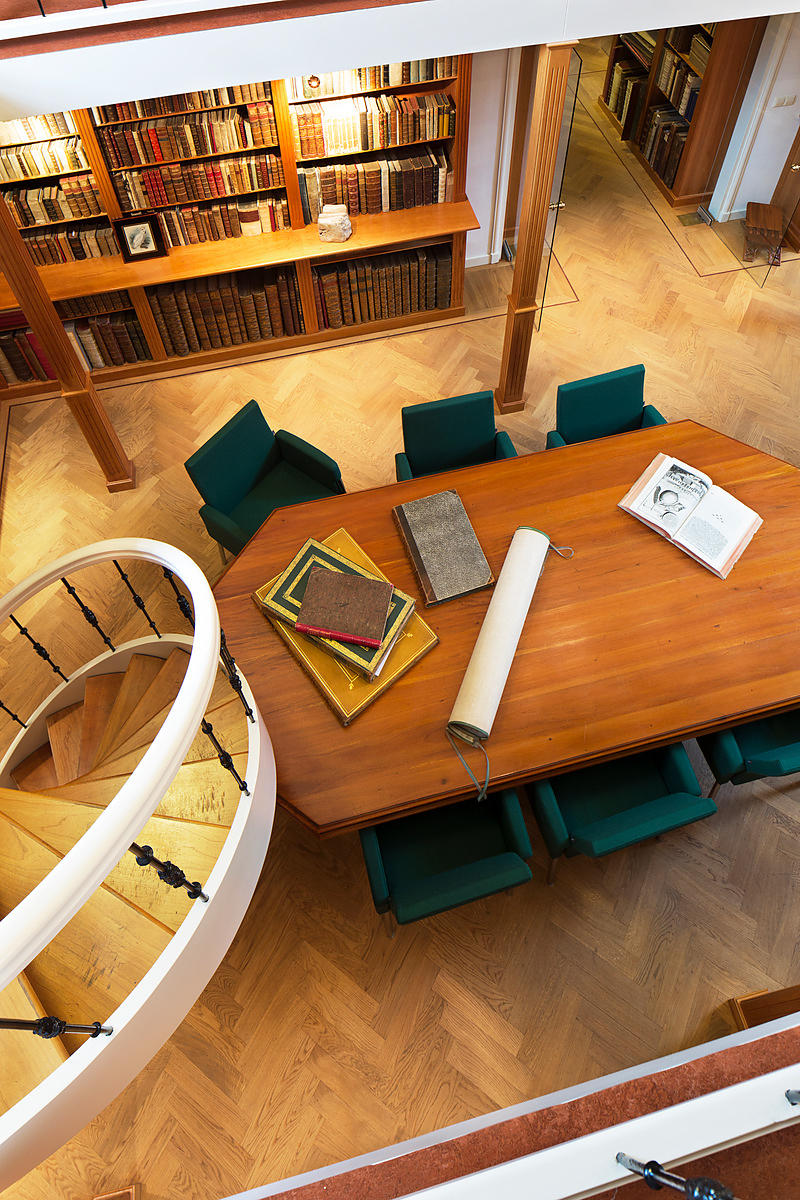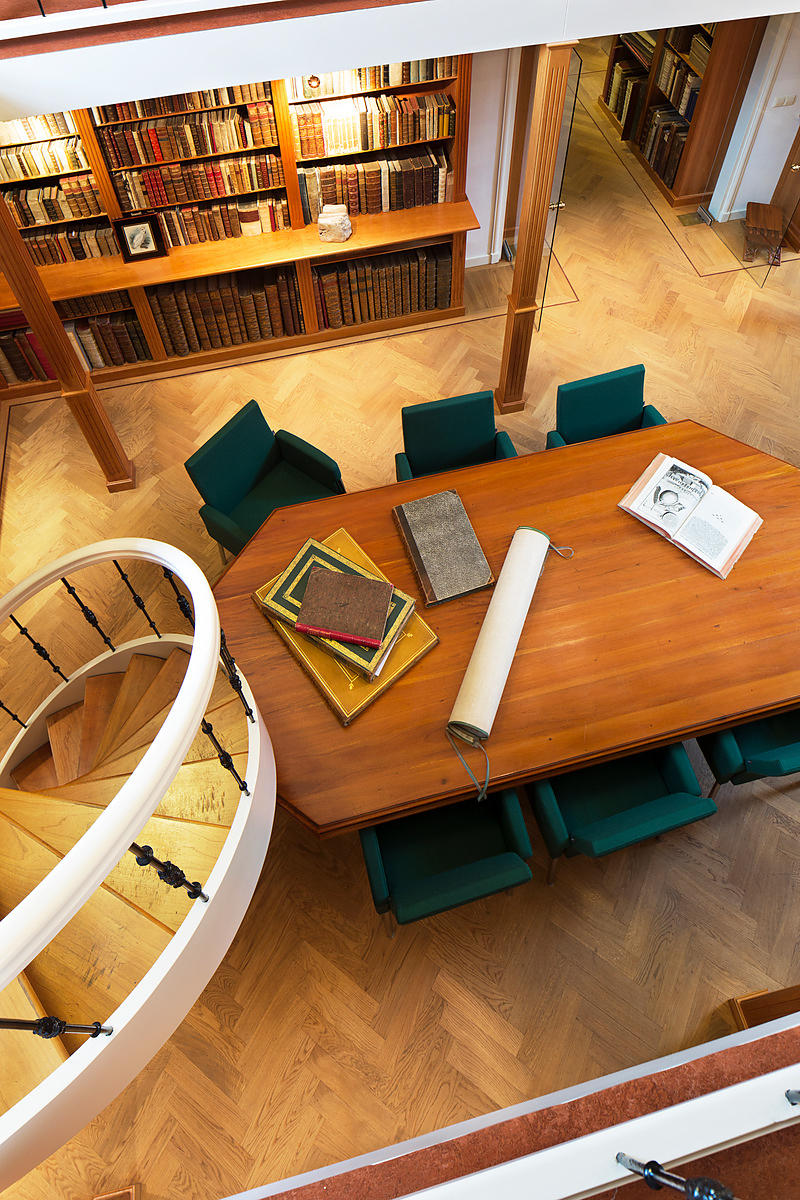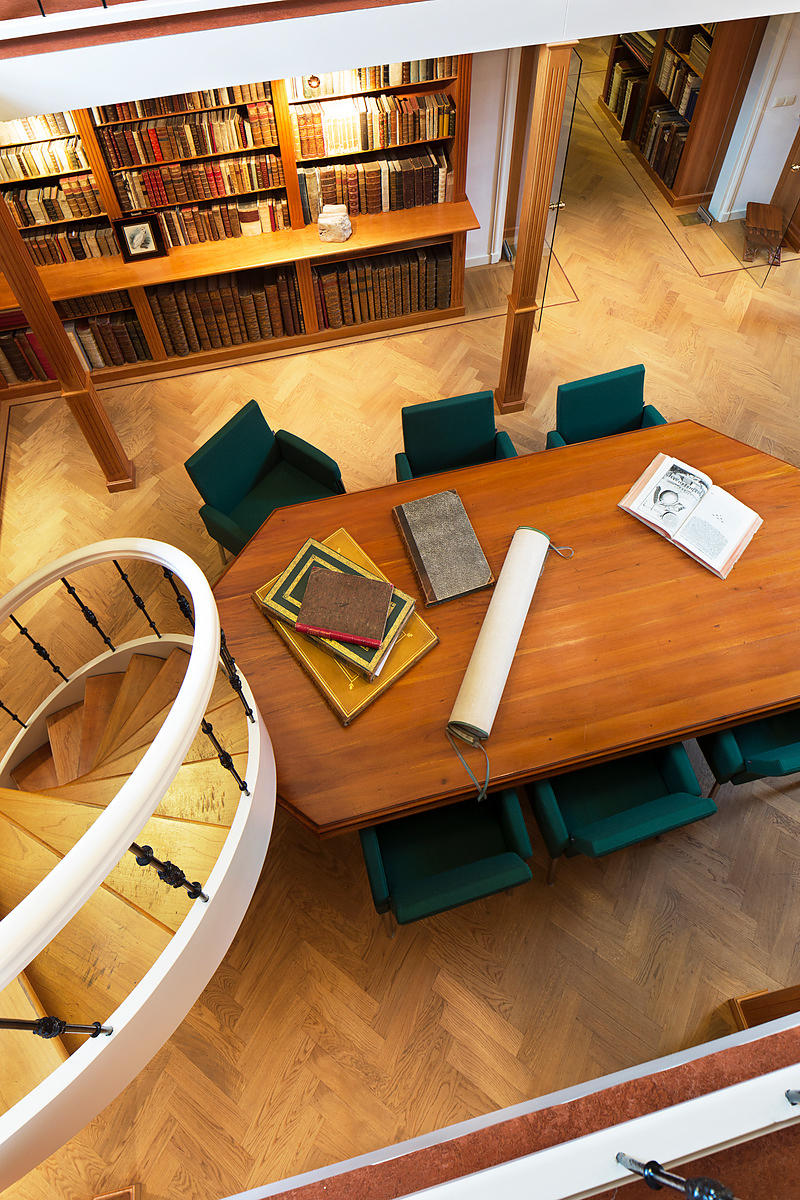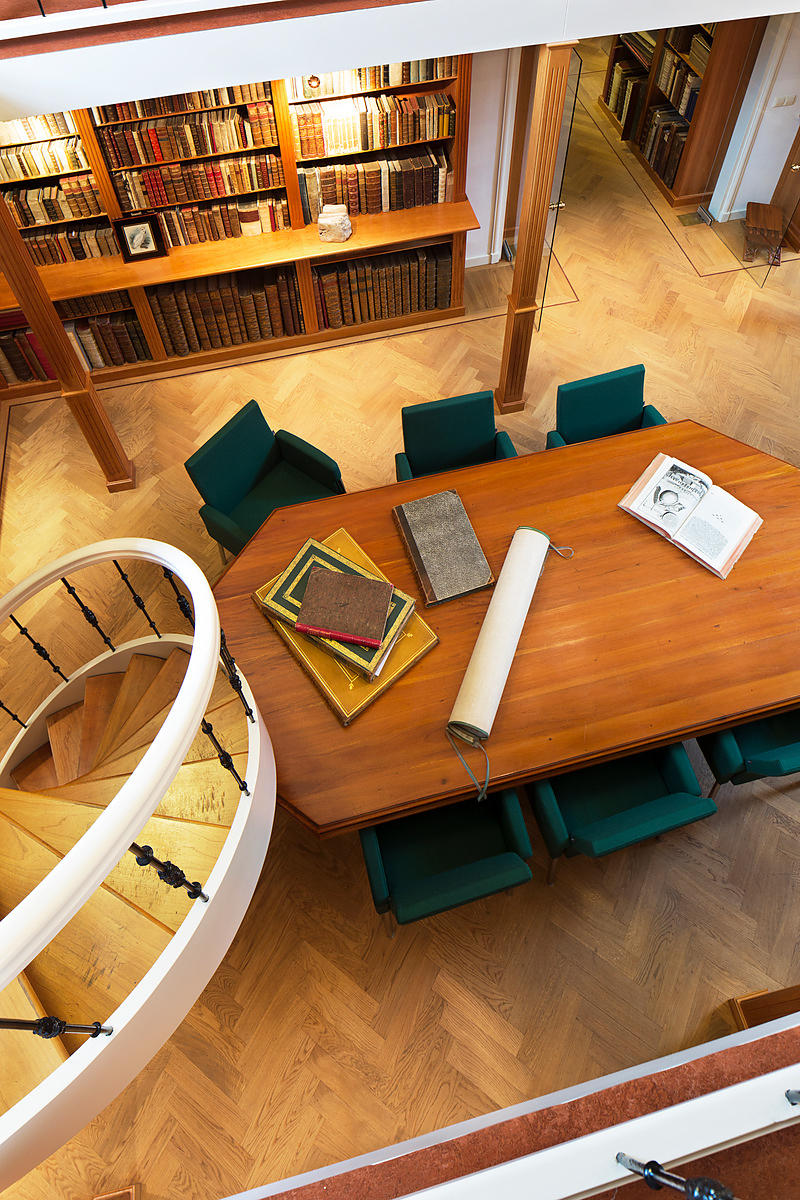 CATS, Jacob.
Alle de wercken. De laatste druck; waar in het twee-en-tachtig jaarig leven des dichters beneffens desselfs Slaapeloose nachten, met printverbeeldingen sijn verrijckt.
Amsterdam, Johannes Ratelband, widow of Joannes van Heekeren, Herman Uytwerf and Isaak van der Putte; The Hague, Pieter van Thol and Pieter Husson, 1726. 2 volumes bound as 1. Folio. The first part with an engraved frontispiece, title-page printed in red and black with an engraved vignette, an engraved author's portrait and 278 engravings in text. The second part with a title-page printed in red and black with an engraved vignette, an engraved author's portrait, an engraved portrait of Anna Maria van Schurman, 3 double-page engraved plates and 149 engravings in text. Contemporary calf, richly gold-tooled spine.
€ 750
Eighth edition of the "complete" works of Jacob Cats, one of the greatest poets and humourists of the Dutch golden age and one of its greatest statesmen. This collected edition contains all his most famous works, including Sinne- en minnebeelden, Self-stryt, all six parts of Houwelick, all three parts of Trou-ringh and many others. Cats's poetry lent itself to illustration, and the illustrations form an integral part of his emblematic works. He must have worked closely with Adriaan van de Venne, one of the best artists of his day, who executed the drawings for most of the hundreds of engravings in this edition, and they were produced by the best engravers of his day. One of the double-page plates shows the famous representation of marriage in the form of a fisherman's trap. The posthumous Slaapeloose nachten and Twee-en-tachtig jarig leven first appeared without illustrations in the sixth edition of 1700 and are here illustrated with 12 engravings after Jan Goeree, first made for the seventh edition of 1712.
Internally in very good condition. Binding rubbed along the extremities and parts of the spine cracked, but with the tooling on the spine still very clear. The complete works of Cats, with the original Van de Venne and the posthumous Goeree illustrations.
Museum Catsianum 8.
Related Subjects: