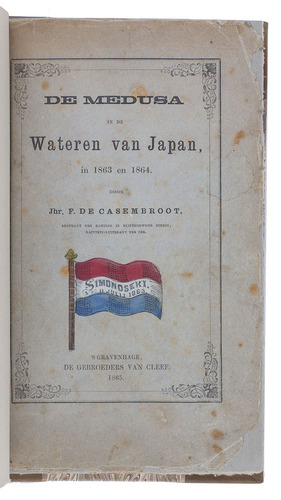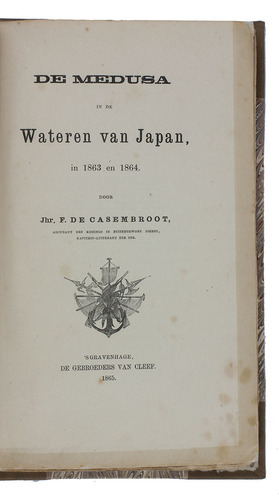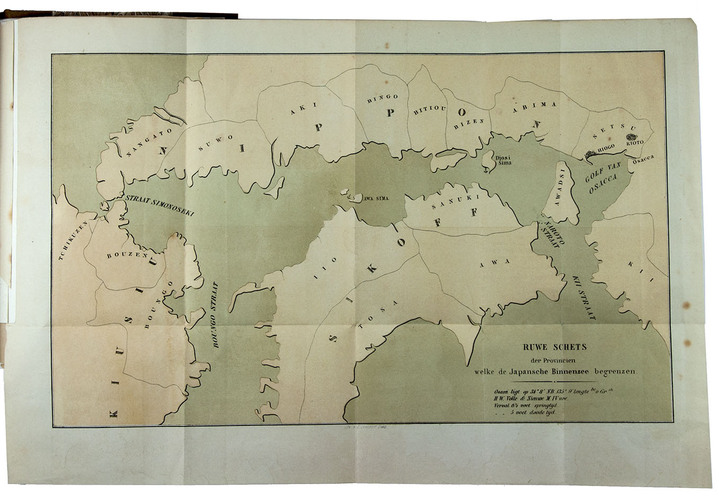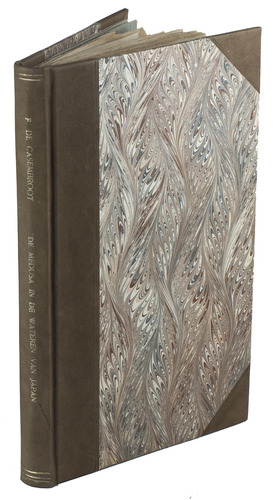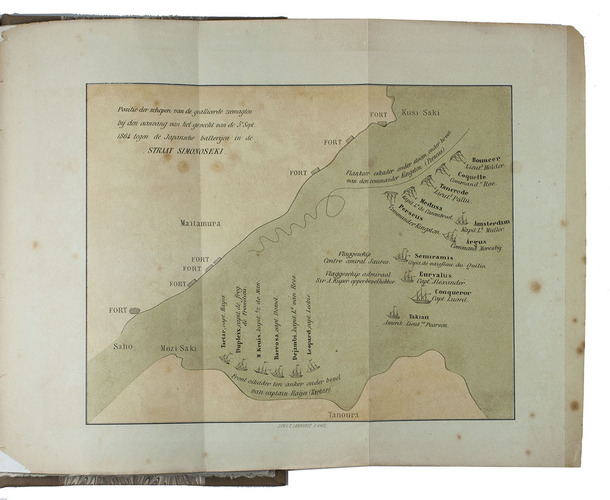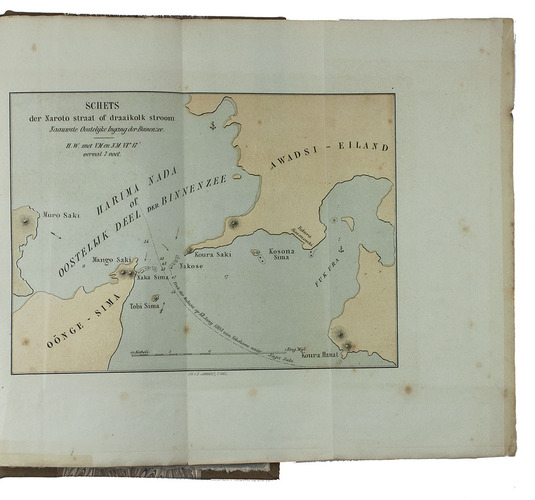 CASEMBROOT, François de.
De Medusa in de wateren van Japan, in 1863 en 1864.
The Hague, Van Cleef brothers, 1865. 8vo. With wood-engraved device on title-page and 5 tinted lithographed folding maps. Modern half sheepskin, with the original publisher's wrappers (with Dutch flag on front and back, coloured by hand) bound in. XII, [2], 150 pp.
€ 3,750
First edition of an account of the battle that nearly ended the voyage of the Dutch corvette Medusa on its way to Yokohama, written by the commander of the ship François de Casembroot (1817-1895), captain-lieutenant in the Royal Dutch Navy. On 11 July 1863, the Medusa was attacked by the ships and batteries of the daimyo of Chôshû, Mori Takachika, as she passed through the straits of Shimonoseki at the entrance to the Inland Sea. The Chôshû were resentful of the official policy to welcome foreigners in Japan and attacked the Dutch ship. Although the crew bravely fought back, Medusa was struck 20 times and four members of the crew were killed. The following year this incident lead to the so-called Shimonoseki Campaign in which Dutch, French, British and American ships retaliated and secured a safe passage for foreign shipping through this important stretch of water.
Fair copy, spots throughout (including the maps), the sides of the first and last three leaves lined with tape and a few other small repairs with tape as well. The original wrappers are soiled and damaged at the corners, and mounted on modern paper. The modern binding fine. Cat. NHSM, p. 480; Cordier, Japonica, col. 579; Nipponalia III, p. xviii; Tiele, Bibl. 234; Wenckstern, p. 44.
Related Subjects: