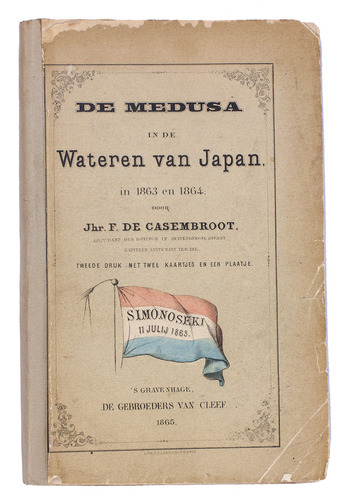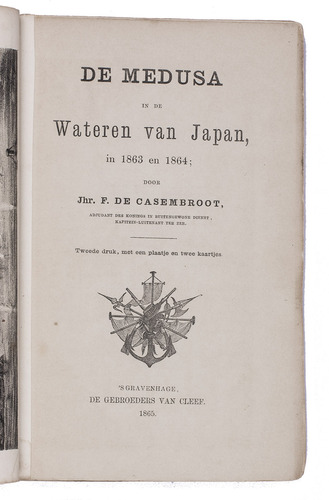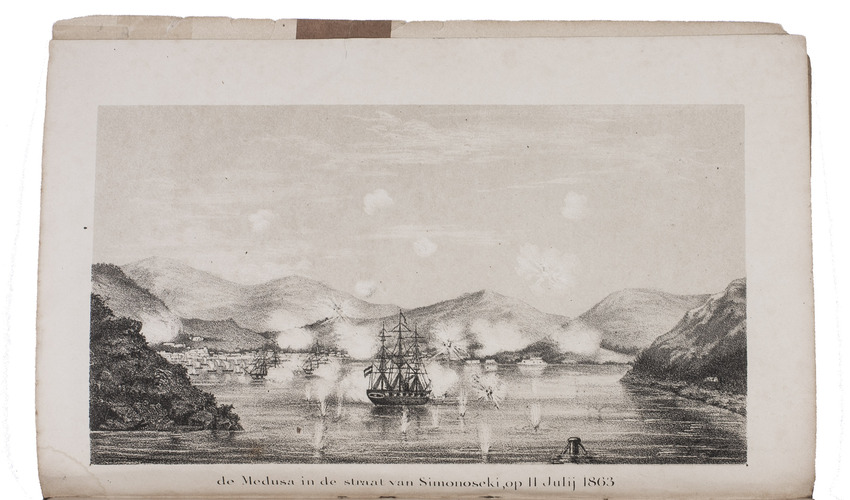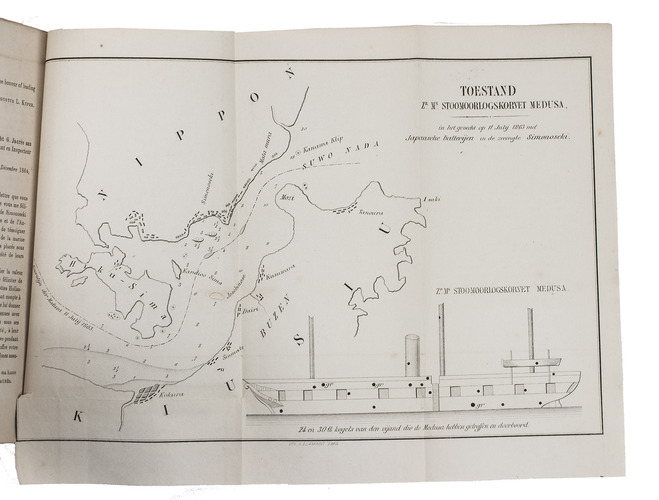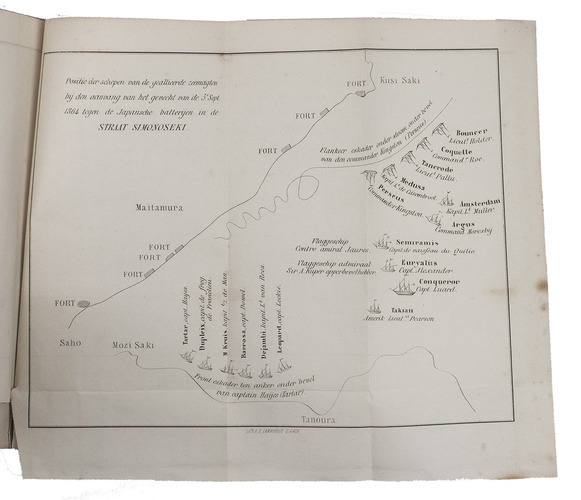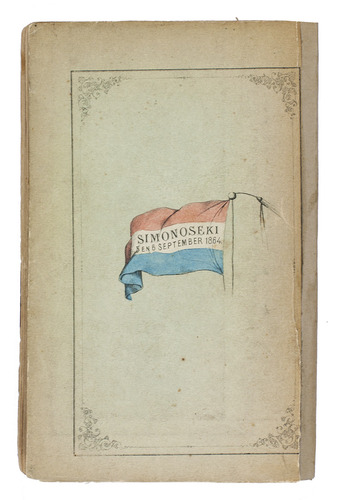 CASEMBROOT, François de.
De Medusa in de wateren van Japan, in 1863 en 1864.
The Hague, brothers Van Cleef, 1865. 8vo. With a lithographed frontispiece and 2 lithographed folding maps. Original publisher's lithographed wrappers, with the Dutch flag in colour on the front and back. VIII, 136 pp.
€ 3,500
Second edition of an account of the battle that nearly ended the voyage of the Dutch corvette Medusa on its way to Yokohama, written by the commander of the ship François de Casembroot (1817-1895), captain-lieutenant in the Royal Dutch Navy. On 11 July 1863, the Medusa was attacked by the ships and batteries of the daimyô of Chôshû, Mori Takachika, as she passed through the straits of Shimonoseki at the entrance to the Inland Sea. The daimyô opposed the official policy of the shogunate to welcome foreigners in Japan and attacked the Dutch ship. Although the crew bravely fought back, Medusa was struck 20 times and four members of the crew were killed. The incident lead to the so-called Shimonoseki Campaign in which Dutch, French, British and American ships retaliated and secured a safe passage for foreign ships through this important stretch of water. Included at the end are several appendices, including an list of the entire crew of the Medusa, letters, extracts from the ship's log, and more.
Slightly browned with a few stains. Front wrapper detached. Otherwise in good condition. Tiele 234; Cordier, Japonica, p. 579; cf. Cat. NHSM, p. 480 (first edition).
Related Subjects: