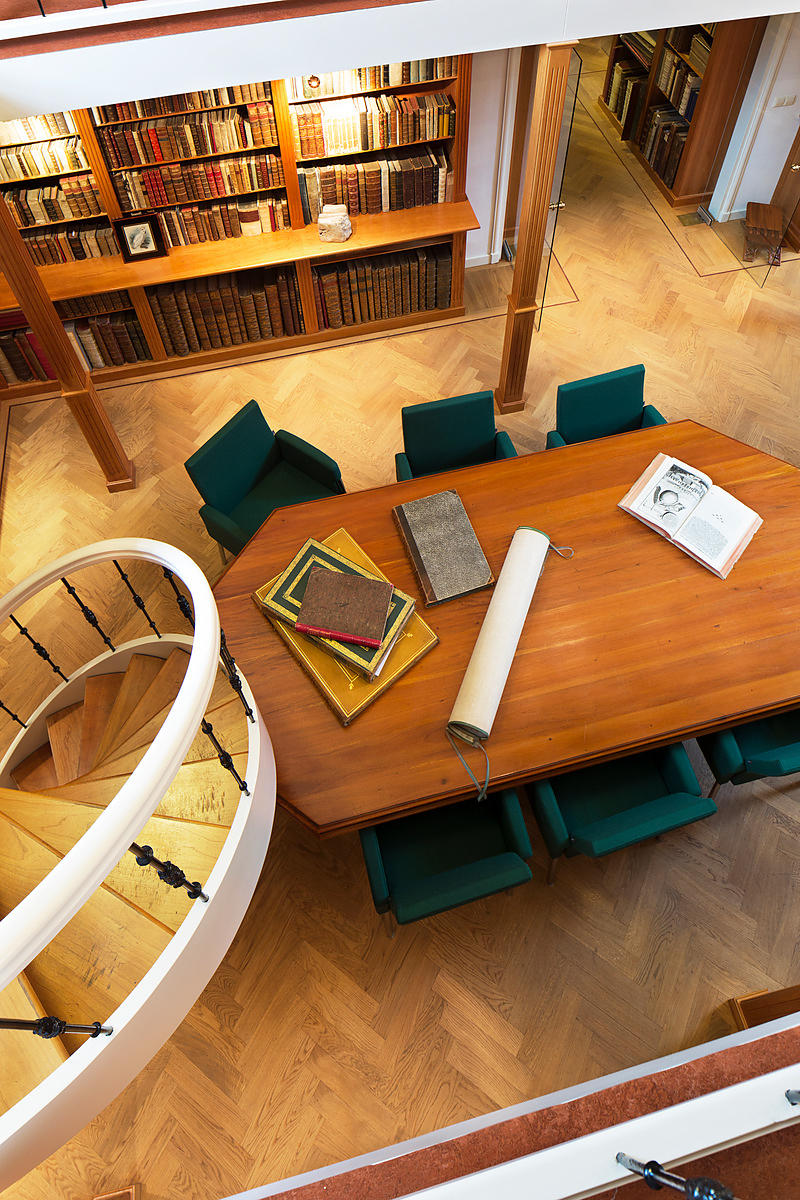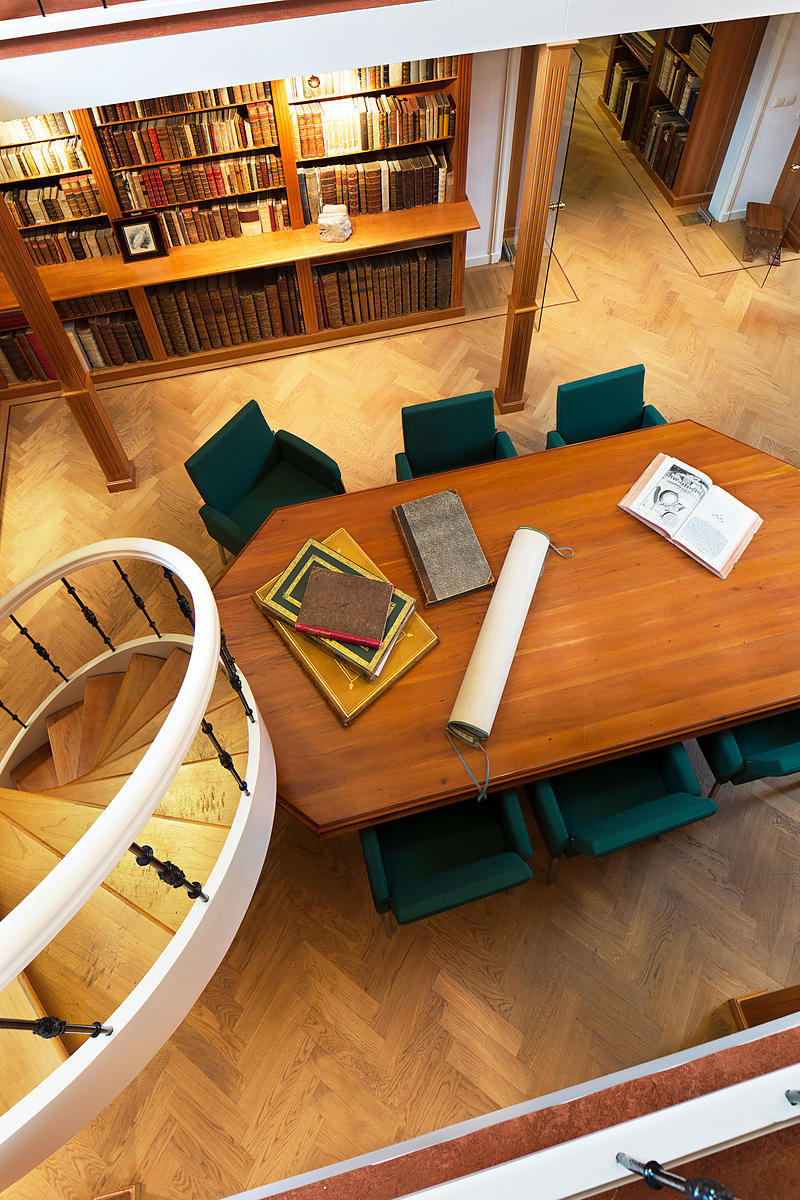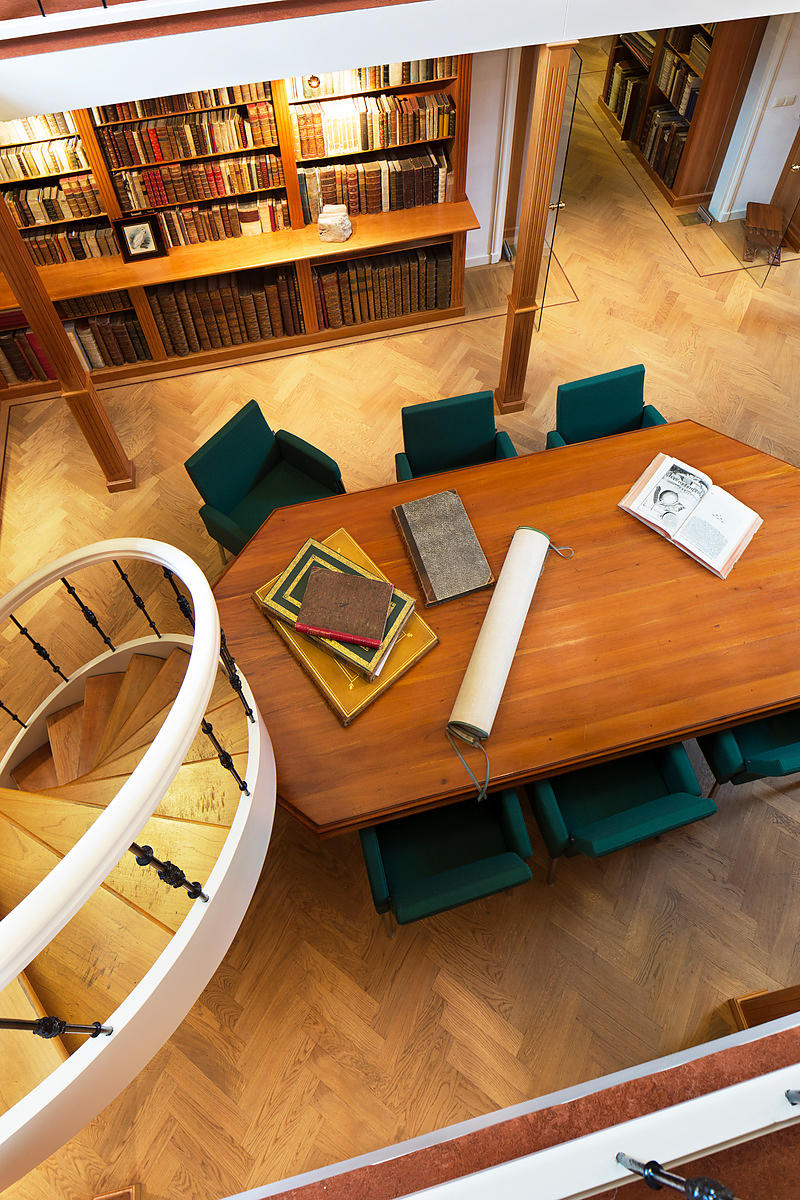 CASAS, Bartholomeo de las.
Il supplice schiavo Indiano di Monsig. reverendis D. Bartolomeo Dalle Case, o Casaus, Sivigliano, del ordine de' Predicatori, & Vesouo di Chapa, citta Regale dell' Indie. Conforme al suo vero originale spagnuolo gia stampato in Siviglia. Tradotto in Italiano per opera di Marco Ginammi. Al molto illustre sig. sig. servandis il. sig. Bernardo Moro.
Venice, Ginammi, 1657. 4to. With woodcut printer's device on title, woodcut initials. Later red half morocco, gilt & ribbed spine with title lettered in gold, marbled endpapers. 96 pp.
€ 1,750
Third edition of the Italian translation by Marco Ginammi, with new dedicatory material, of the famous defense of the rights of Indians and condemnation of the Spanish cruelties in the West Indies and South America written by Bartolomé De Las Casas. The first edition of the 'Tratado... sobre la materia de los Yndios', the sixth of the famous Nine Tracts relating to Indian rights was published in Seville, 1552.
Bartholomeus de Las Casas (1474-1566), priest in San Domingo from 1510, and bishop of Chiapa, Mexico from 1544 to 1550, was a warm defender of Indian rights against the Spanish oppression. With vigour, he took actions against slavery and colonisation of the Indians and intended to transport black slaves from Africa to replace the weaker Indians, but the Spanish colonists successfully obstructed these plans. The original Spanish text and the Italian translation are printed in two parallel columns. The tract contains arguments citing judicial authority as well as scriptural reasoning as to why natives should be restored to freedom.
Fine, uncut copy. Alden & Landis 657/17; Medina BHA,1085n; Sabin 11247.
Related Subjects: