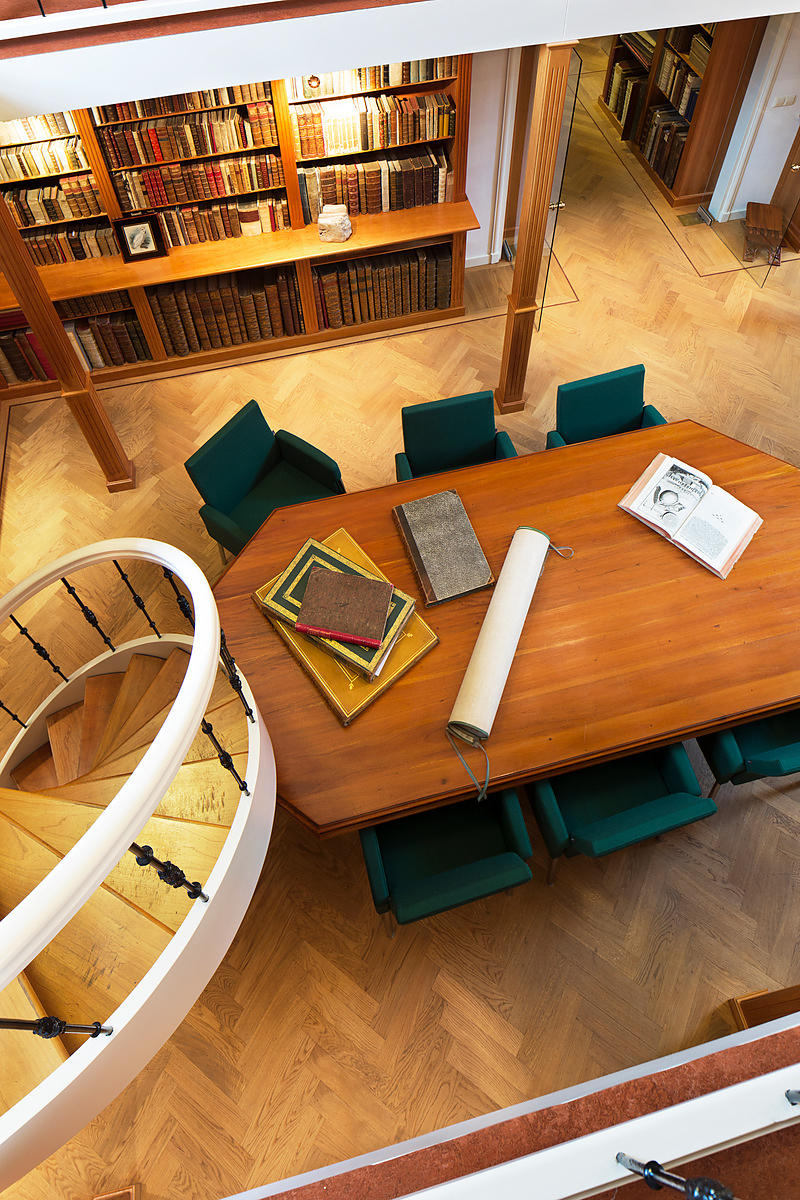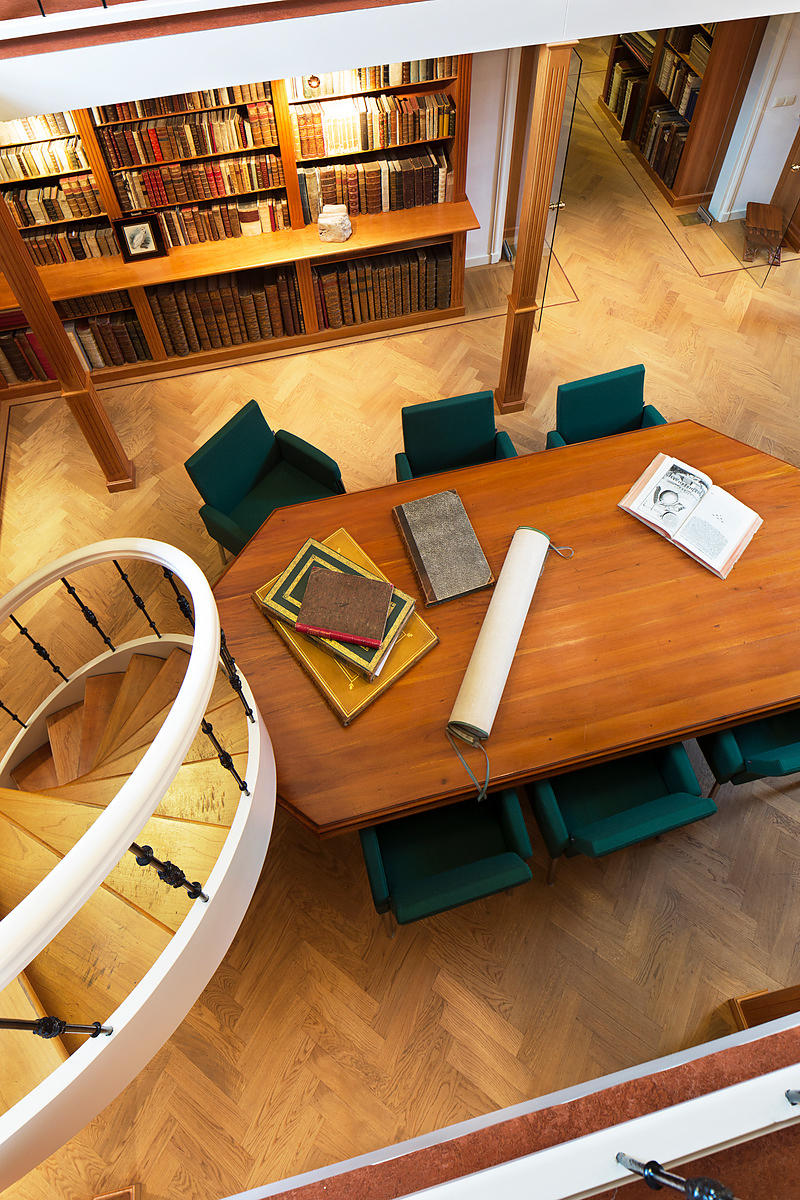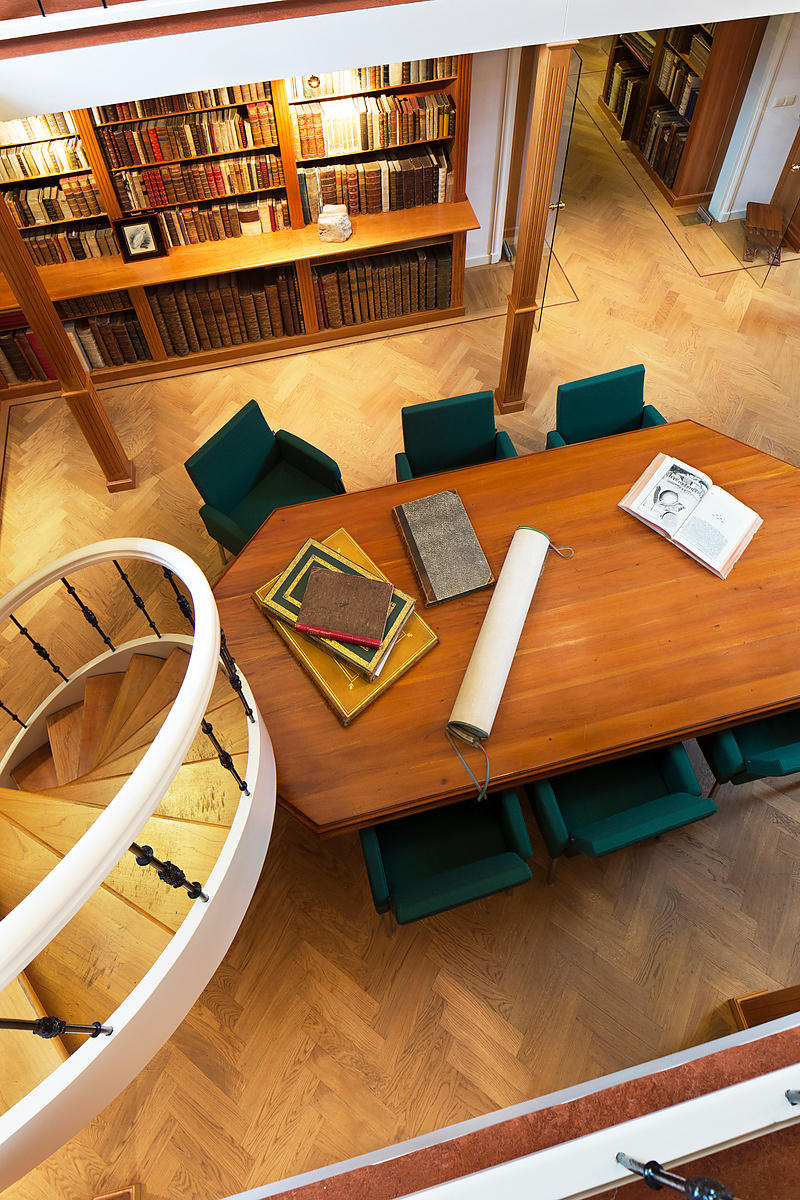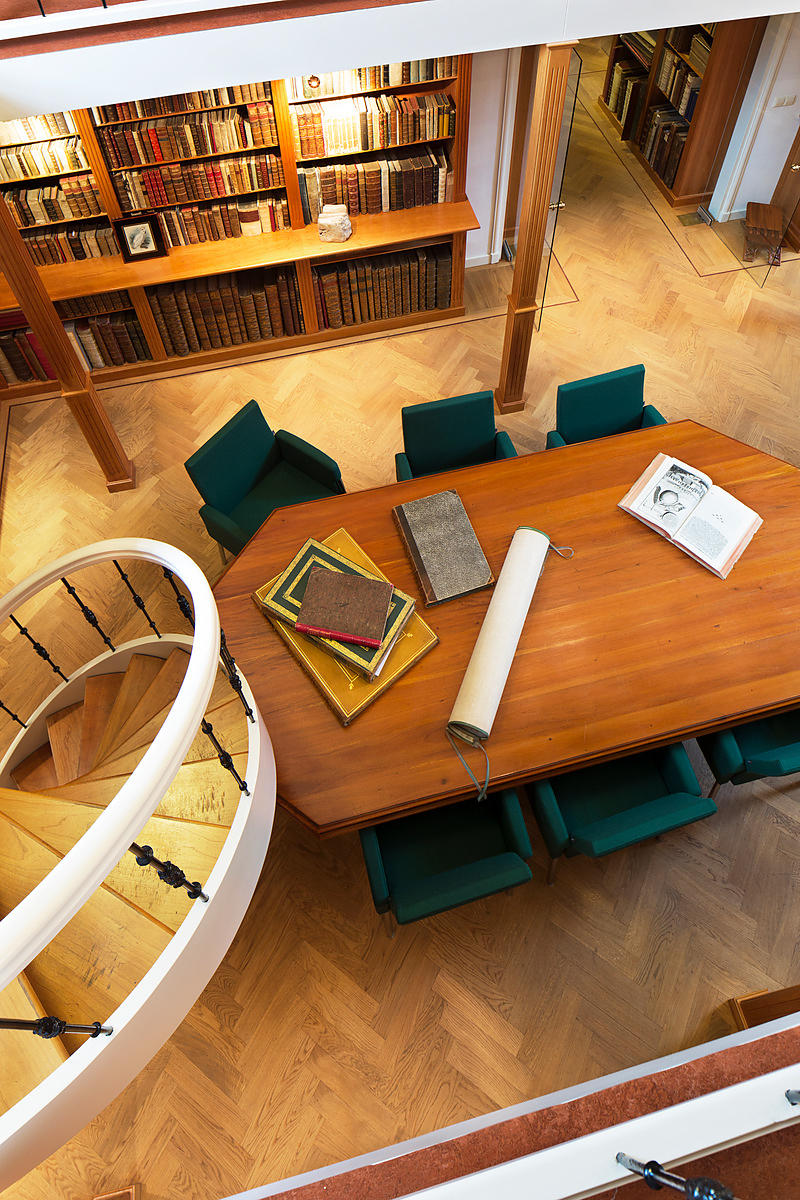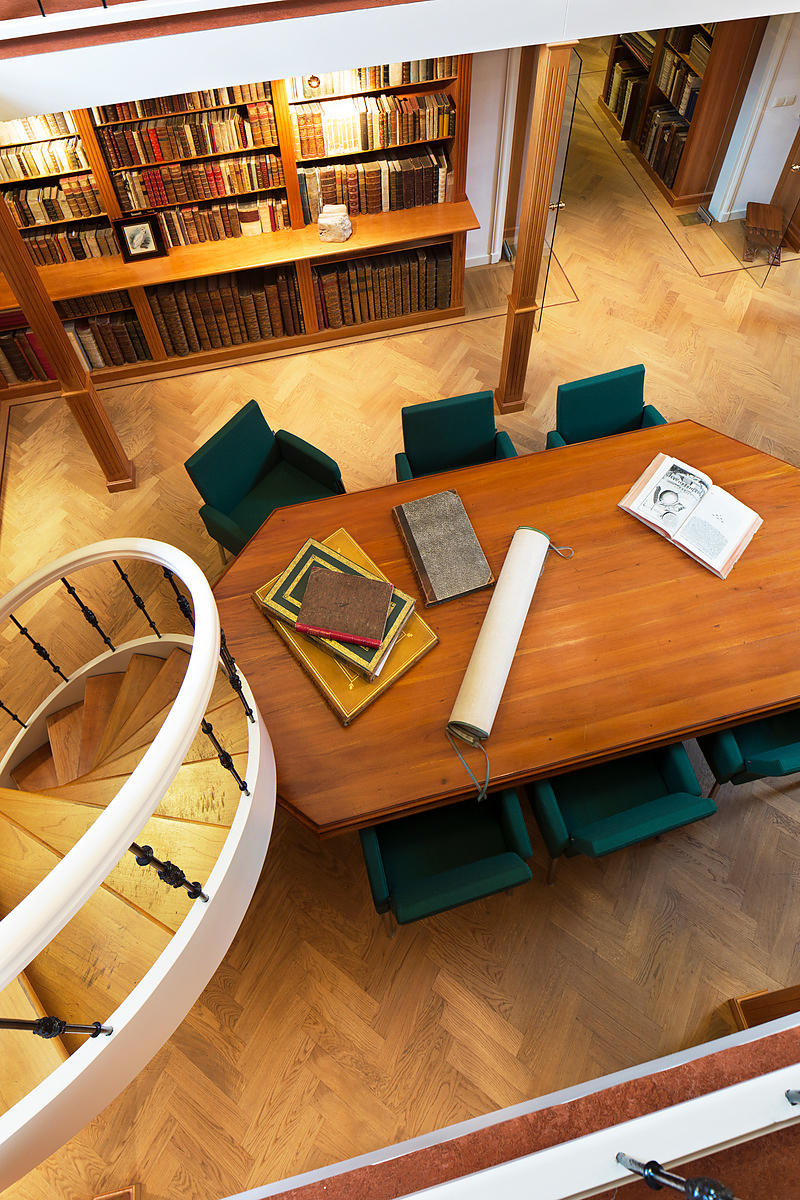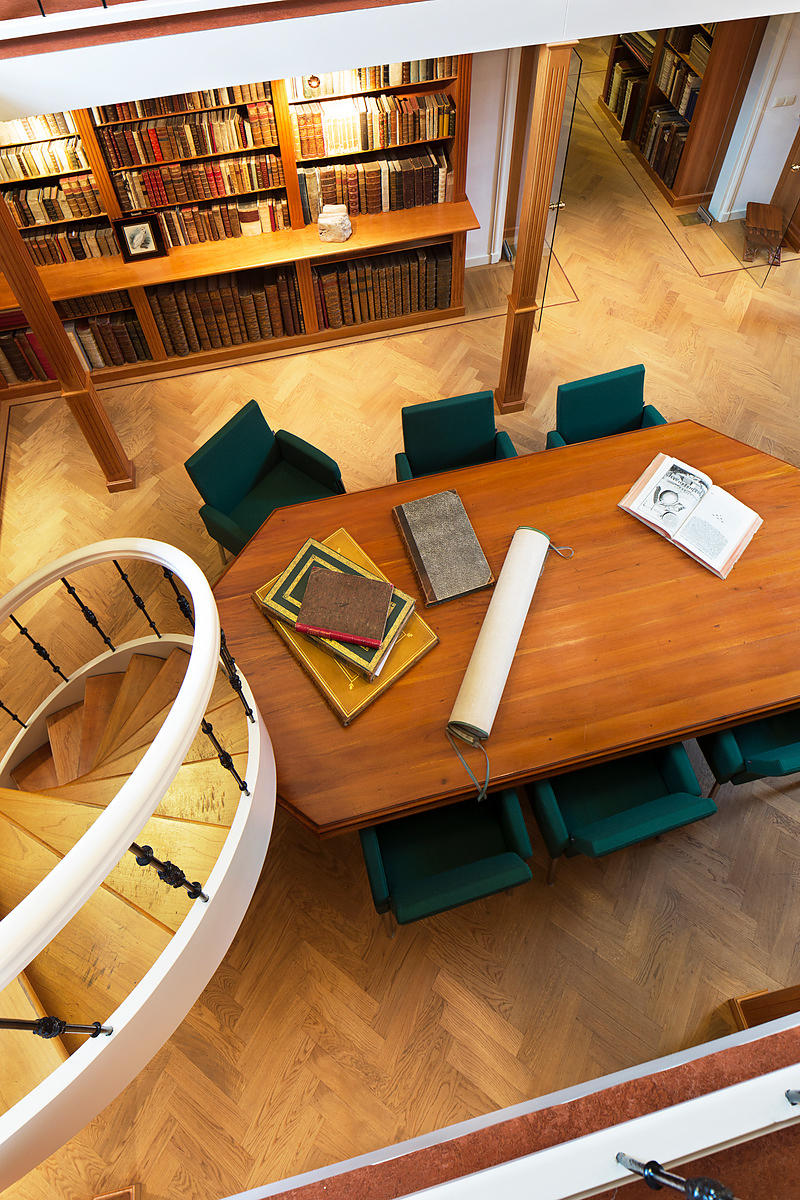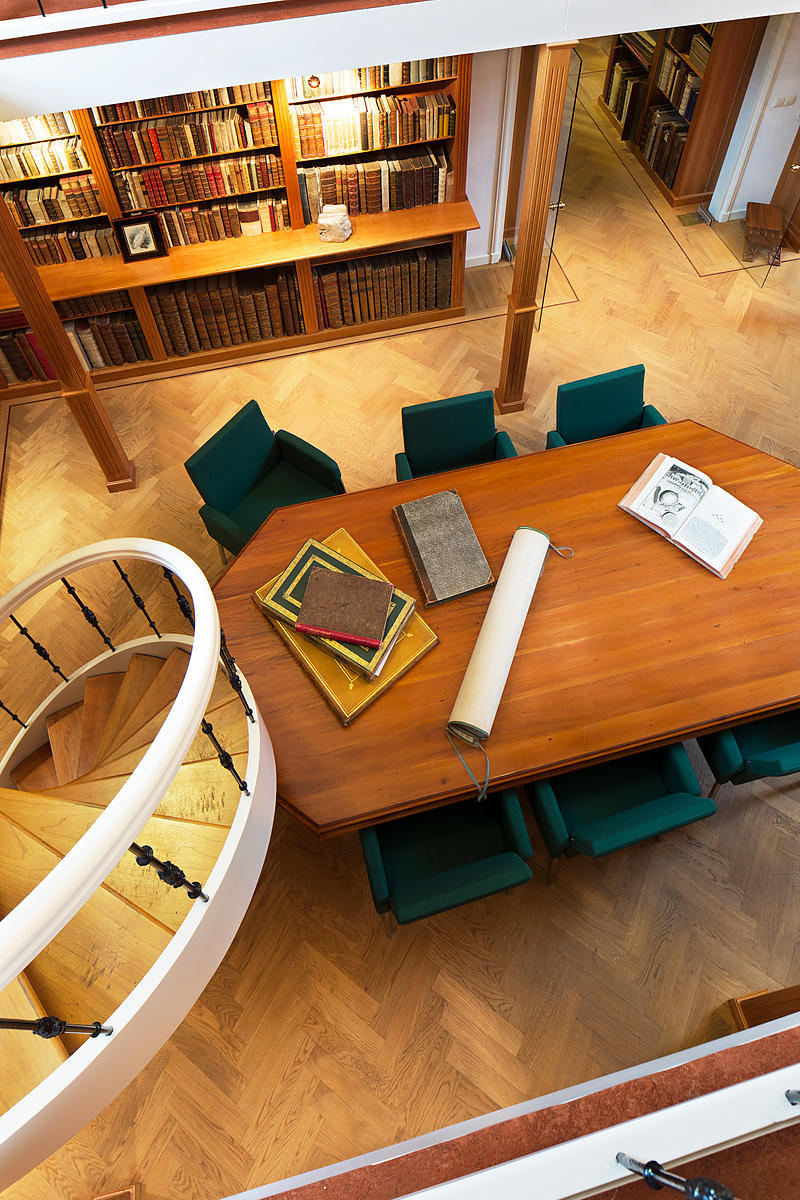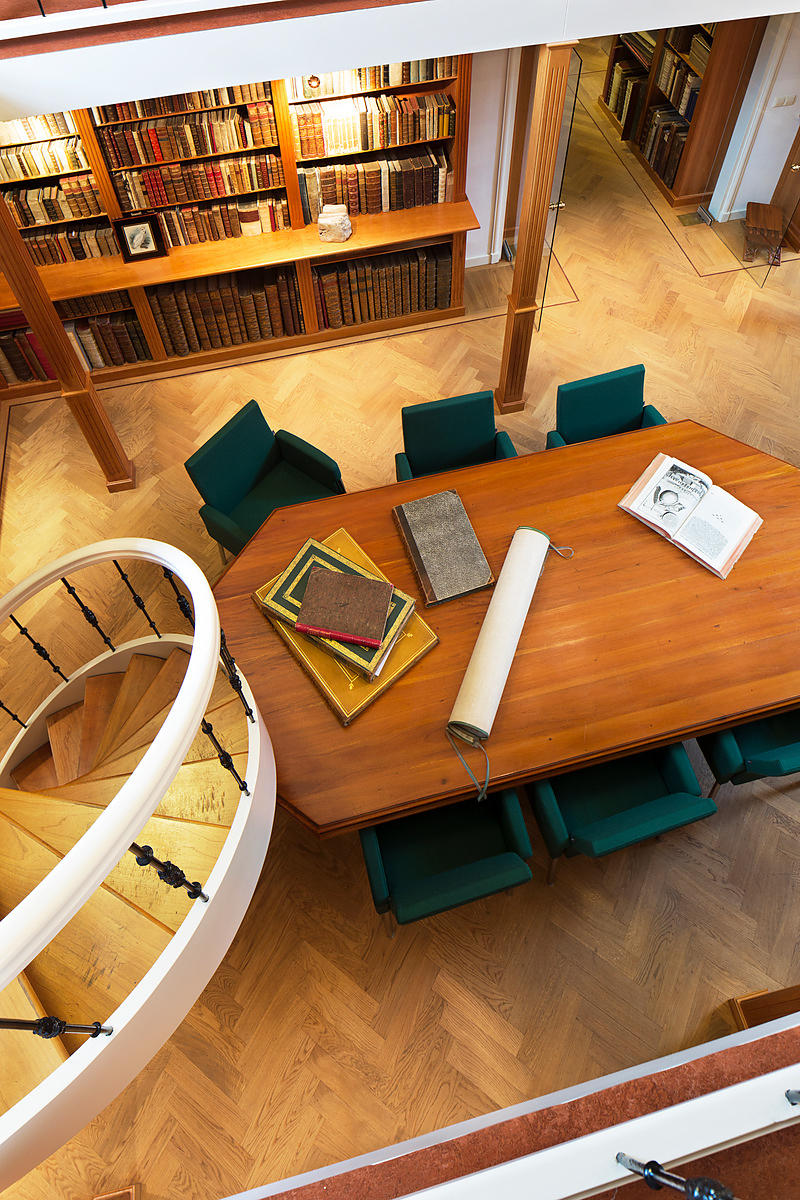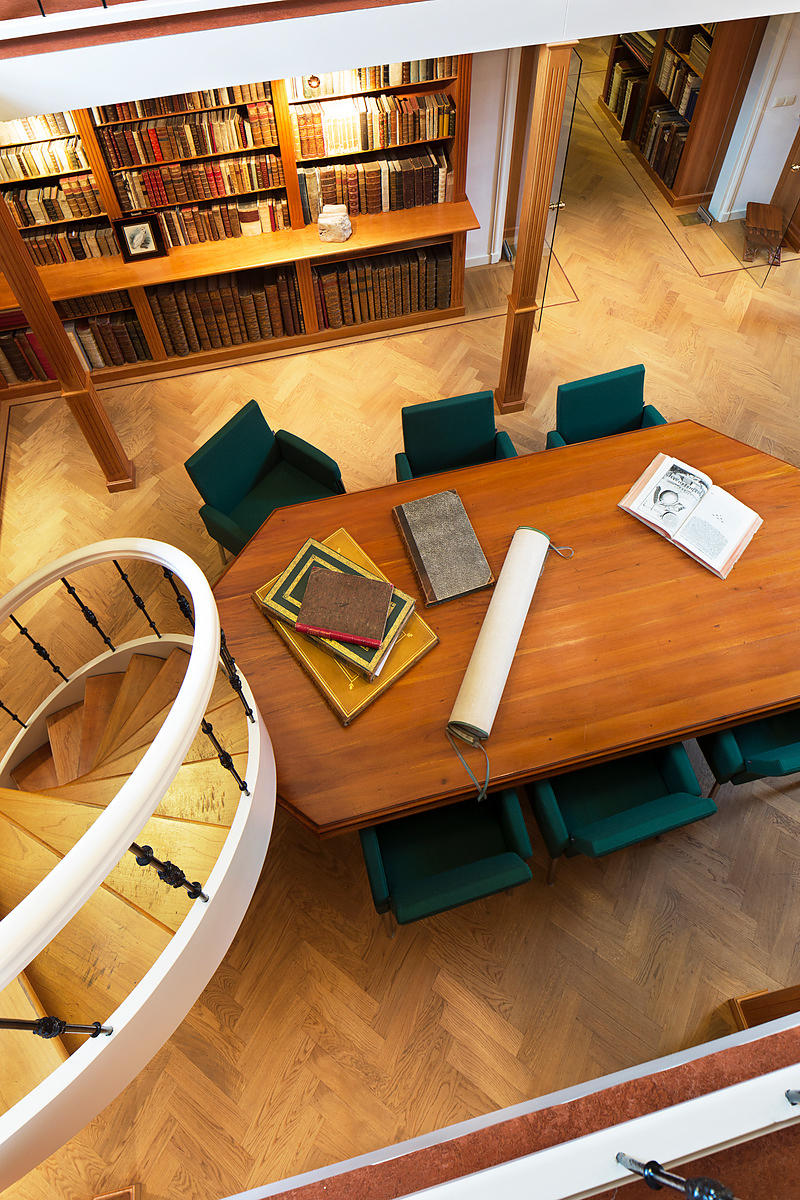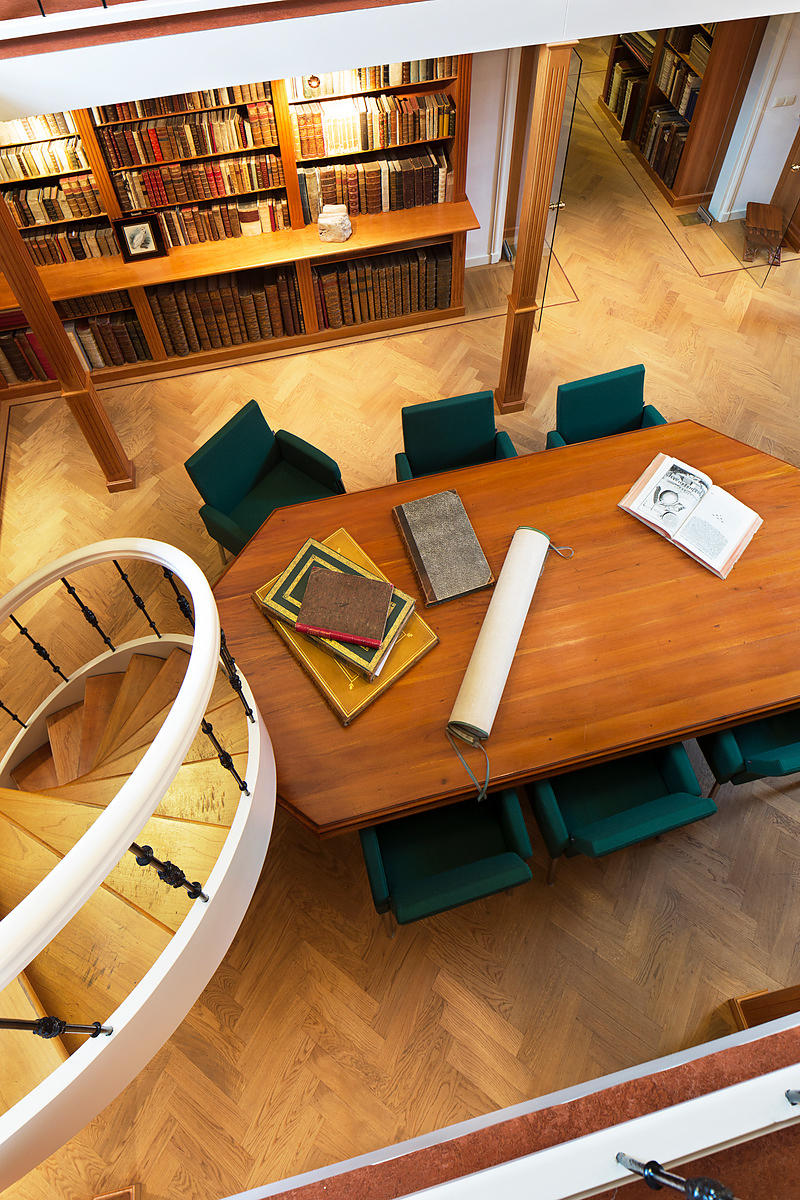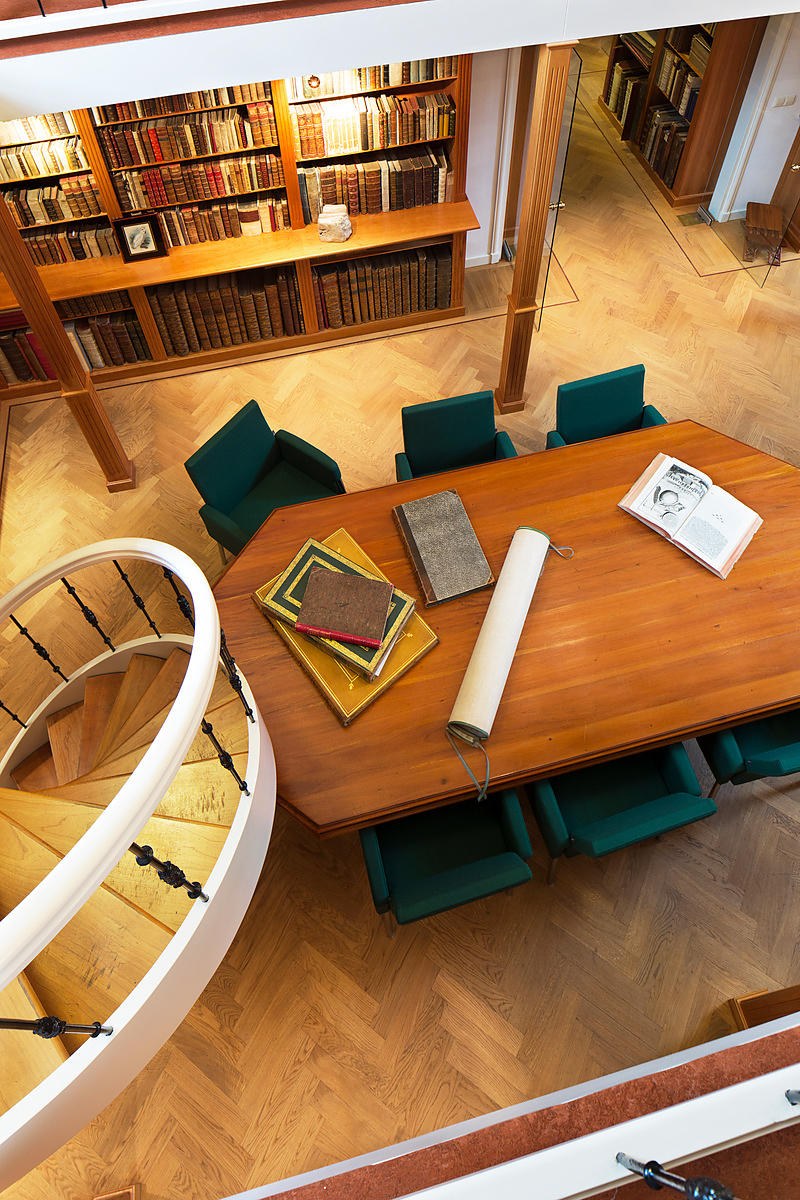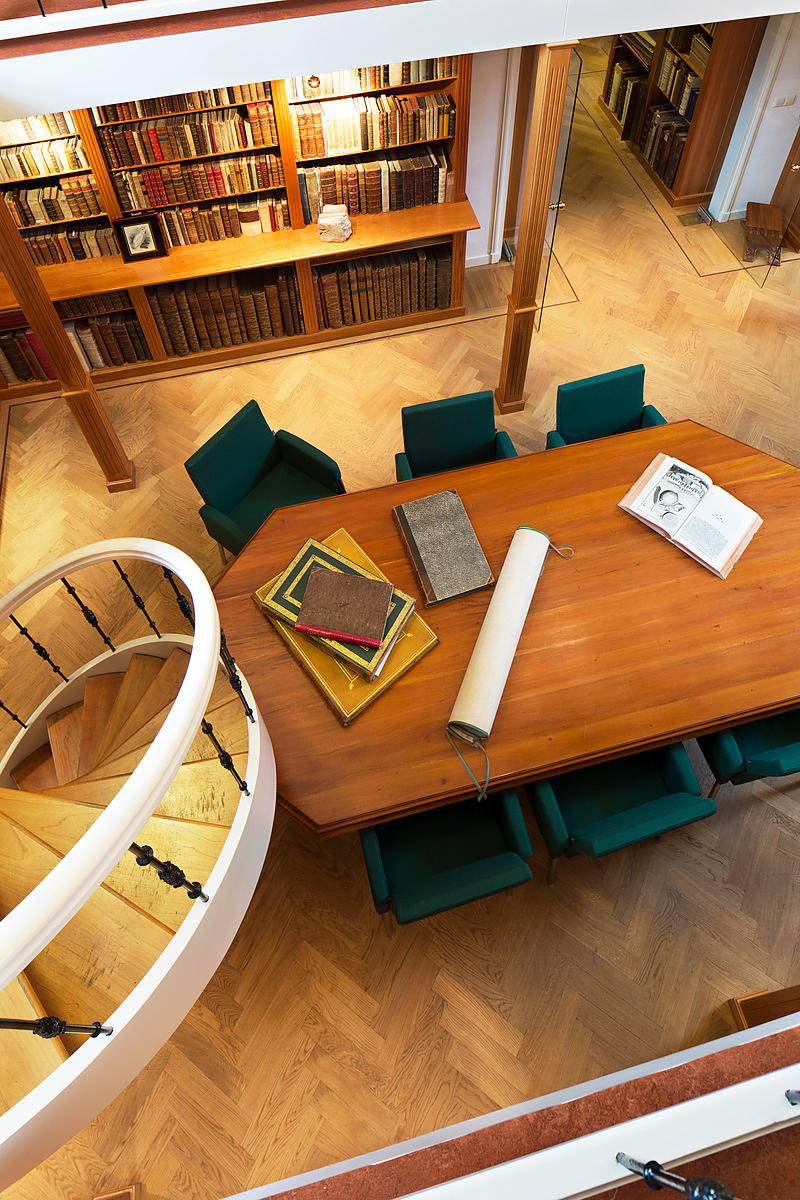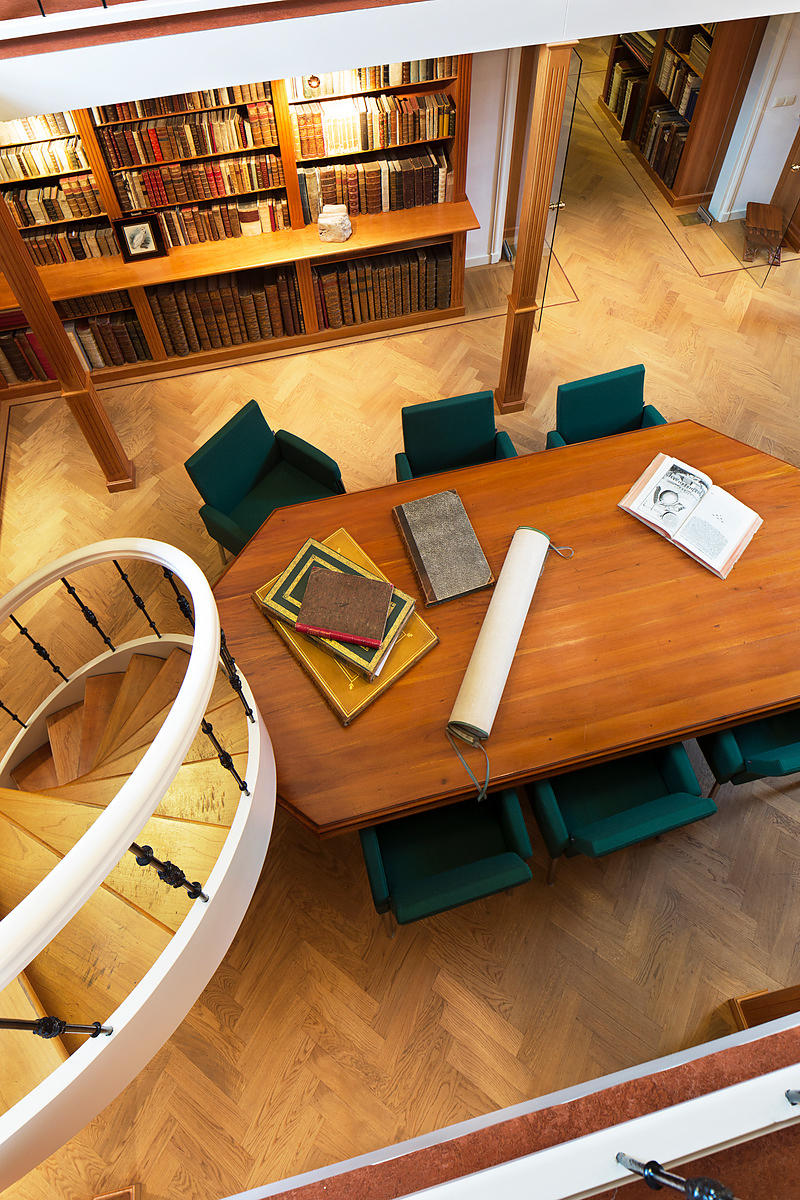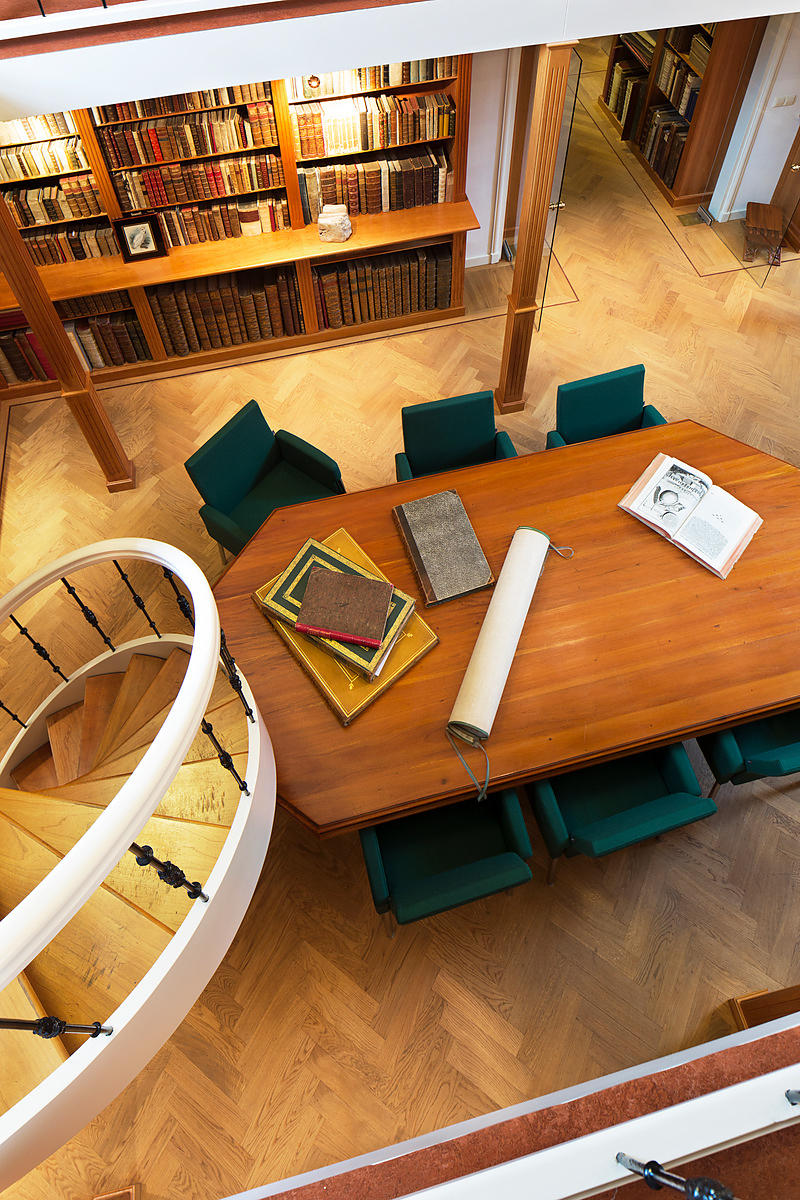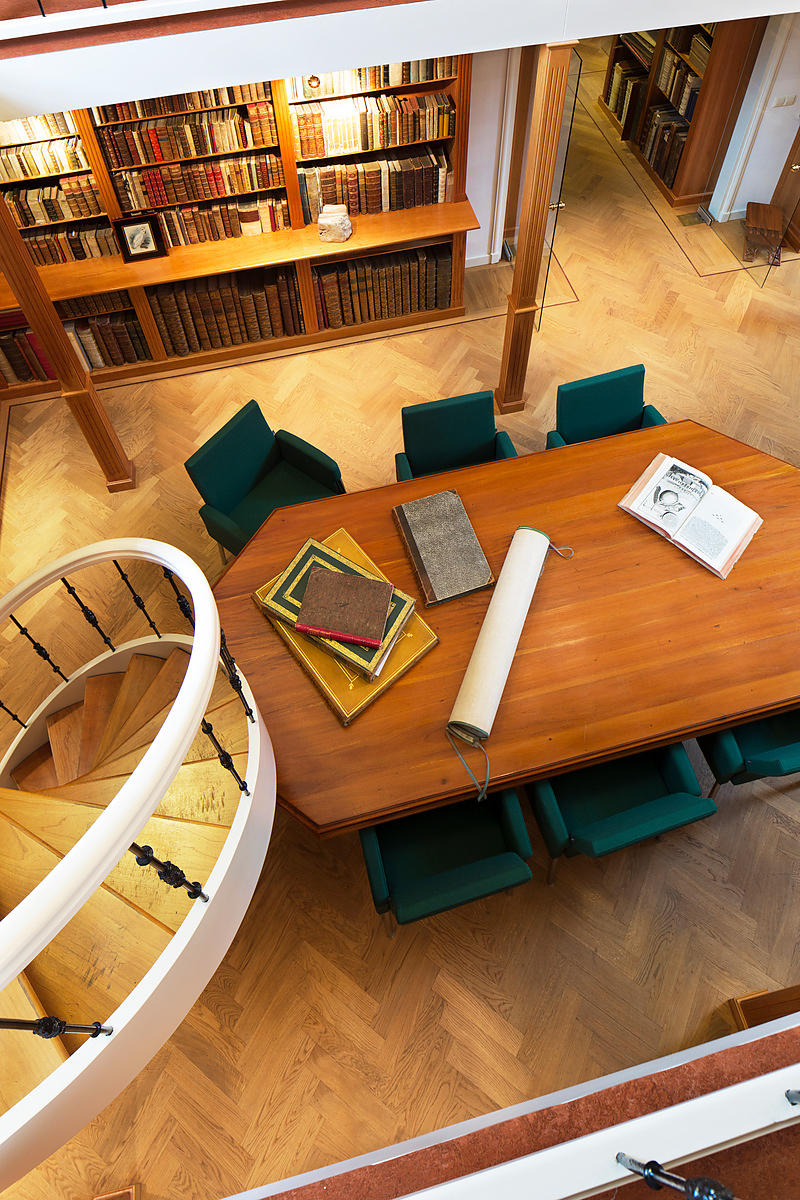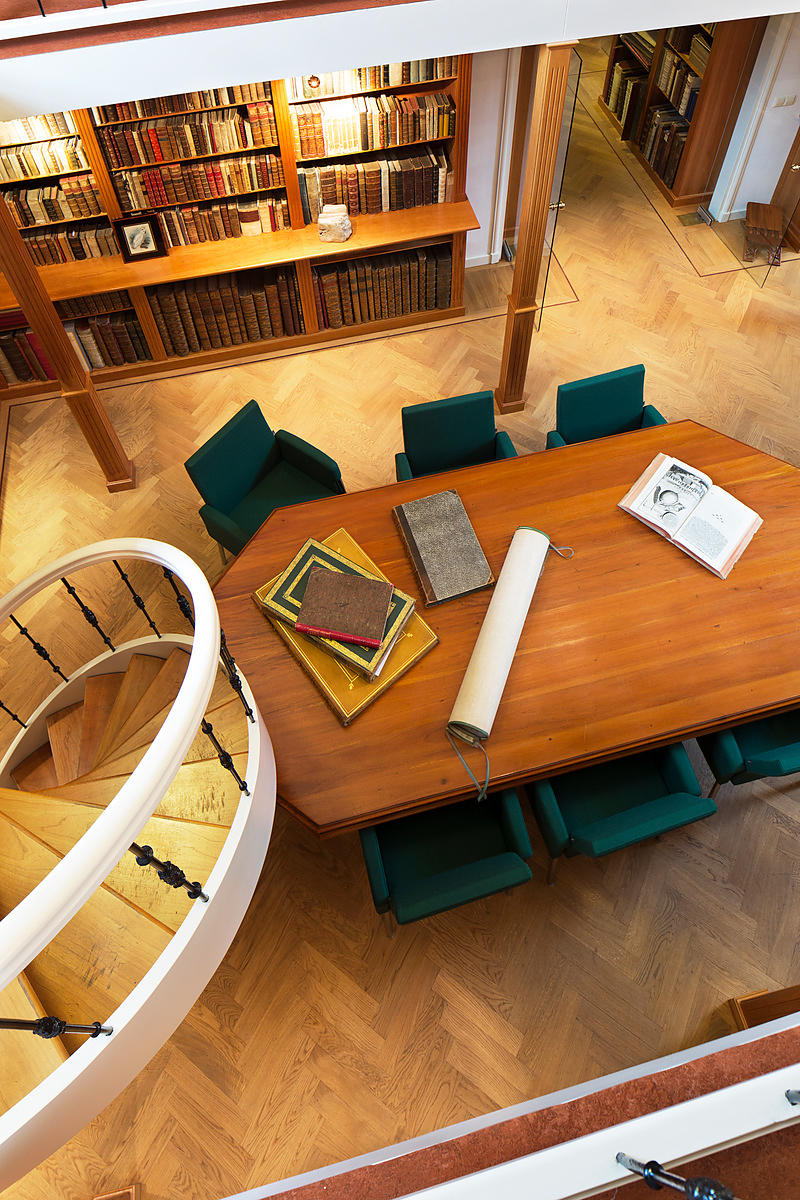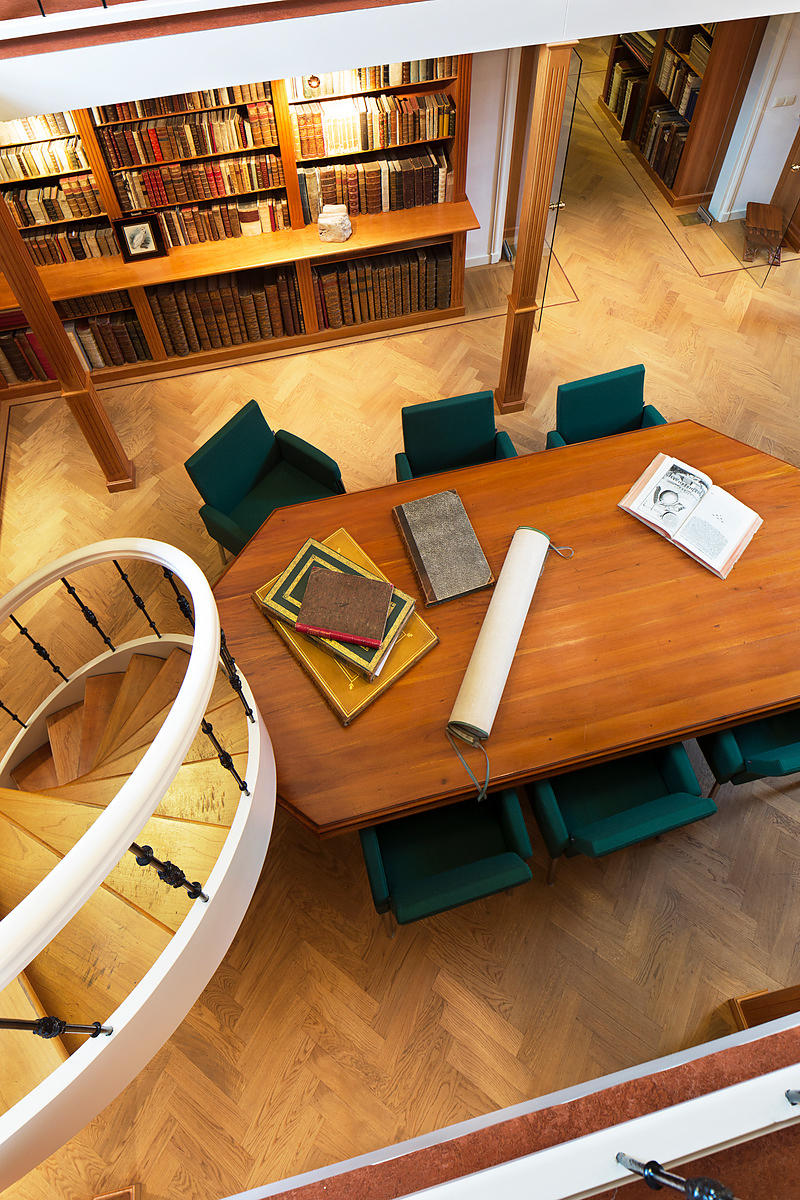 BORLUYT, Willem (Guillaume BORLUUT) after OVIDIUS.
Excellente figueren ghesneden uuyten uppersten poëte Ovidius uuyt vyfthien boucken der veranderinghe[n] met huerlier bedietsele. ...
Lyon, Jean I de Tournes, 1557 (note to the reader 3 September). 8vo. With 178 fine woodcut illustrations (4.2 x 5.5 cm), each with a letterpress title above, an 8-line verse below and the whole in any of 26 fine woodcut decorated borders (13 x 8 cm, also used for the title-page and closing page, making 180 in total) with a wide variety of arabesques, grotesque animals and figures, scenes from classical mythology, etc.. The woodcut illustrations, borders, initial and decorations are attributed to Bernard Salomon. 17th-century limp sheepskin parchment.
€ 4,500
A stunning and celebrated little book, intended as light diversion in an inexpensive form, but proving economy compatible with beautiful book production. It summarizes and illustrates the great majority of the myths in Ovid's Metamorphoses, each on a single page in eight lines of Flemish (Dutch) verse with the title and illustration above. The woodcuts, attributed to De Tournes's son-in-law Bernard Salomon (1506-1561), known as Le Petit Bernard, measure only 4.2 x 5.5 cm but render the scenes in extraordinarily fine detail (sometimes with a series of scenes for one story in a single block), justifying his reputation as the greatest illustrator of his day. He was also not afraid to illustrate the many erotic scenes, which no doubt contributed to the book's popularity.
The present edition, the nearly simultaneous French edition with the same illustrations, borders and layout, and the Italian edition that followed in 1559 have long been favourites among bibliophiles: "among the most attractive volumes produced at Lyons" (Mortimer); "one of the most beautiful illustrated books of sixteenth-century France" (University of Virginia); "encadrées ... d'une rare élégance" (Bibl. Belg.); "delicately executed woodcuts ... with borders of beautiful design" (Davies).
Willem Borluyt (1535-1580), a Ghent nobleman, wrote these Dutch verses for De Tournes. Although a Dutch prose translation of Metamorphoses appeared at Antwerp in 1552, it remained relatively obscure until Carel van Mander published an annotated edition in 1604, so the present edition certainly gave many Dutch readers their first introduction to Ovid.
About half the quires are slightly browned, the stamp on the back of the title-page shows through in an open area of the title-page itself, there are 4 small brown spots and a few leaves show marginal creases in the corner or along the fore-edge, but the book is otherwise in very good condition. One sewing support is broken at the front hinge and the other at the back hinge, and only remnants of the ties remain. The presswork is generally excellent, but occasionally one of the illustration woodcuts is slightly under-inked.
Bibl. Belg. B379 (vol. 1, p. 321); Brun, Le livre français illustré, p. 276; Cartier, De Tournes 377; Kinney & Styron, Ovid illustrated; Mortimer, Harvard (French) 404; Sharratt, Bernard Salomon, pp. 154-155; USTC 410999; cf. Davies, Fairfax Murray (French) 420 & 421.
Related Subjects: