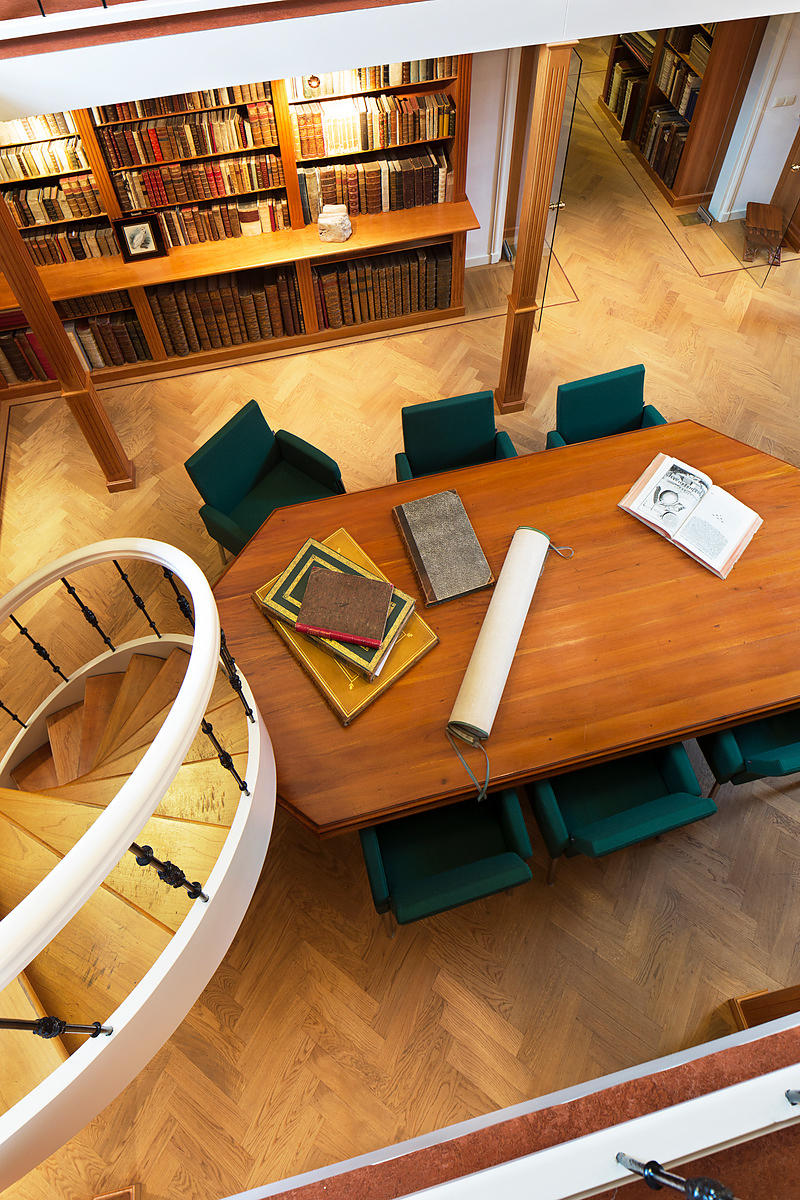 BLAND, William.
Boats of H.M's S. Wolf, commanded by Lieutt. J.A. Macdonald attacking Malay pirates, at Point Romania, 24th March 1836.
Calcutta, Asiatic Lithographic Press (Thomas Black), 1837. Large oblong folio? (33.5 x 47 cm). Lithographed maritime view on wove paper (dimensions to the thin-line border 27.5 x 45.5 cm), showing H.M.S. Wolf's pinnace and cutter, and British East India Company's ship Zephyr's gunboat fighting 18 Malayan perahus, while the rescued Asian ship Mas Judal Bahar and the Wolf and Zephyr look on from the horizon.
€ 7,950
An early and very large Calcutta lithograph, apparently unrecorded, showing an important 1836 confrontation between English boats and Malayan pirates near Point Romania (Tanjung Penyusup), about 50 km east of Singapore. We have found no other depiction of this event, though it was widely reported by the local and foreign press and signalled a turning point in the English suppression of Malayan pirates. The artist, who signed the lithograph only with his initials "W.B.", can be identified as Dr. William Bland (active 1831-1843), surgeon on H.M.S. Wolf and so likely an eye-witness to the battle and certainly in close touch with those who fought the pirates. He rendered the boats in the foreground in meticulous detail, giving a good picture of their canons, oars and rigging, all printed on good-quality paper.
Malayan and Sulu pirates operating around the islands of the straits and the Sulu Sea had been plaguing local, Spanish and Chinese merchant ships, with or without the acquiescence of local rulers, long before the British established their trading post at Singapore in 1819, but the strife intensified in the 1820s and 1830s.
On the morning of 22 March 1836, the Zephyr and Wolf were cruising for pirates off the east coast of Johor (the southern part of the Malay peninsula), when three perahus attacked a native merchant barque. The Wolf's pinnace and cutter, set off with the Zephyr's gunboat to rescue the barque, which they did, but the perahus outran them and escaped around Point Romania. The three boats remained overnight rather than returning to their ships, and early the next morning a much larger fleet of pirates emerged. The three boats facing the pirates were only about 20 and 30 feet long, carrying 50 men in total against 500 pirates. They were able to inflict considerable damage on the pirates' advance guard and fought the rest for several hours. Most of the pirates fled, though many were killed and a few captured, and the brutal suppression did little to deter further attacks, which resumed within days.
With minor tears along the central fold and edges repaired and the upper right corner restored (not affecting the image), but still in very good condition.

Related Subjects: