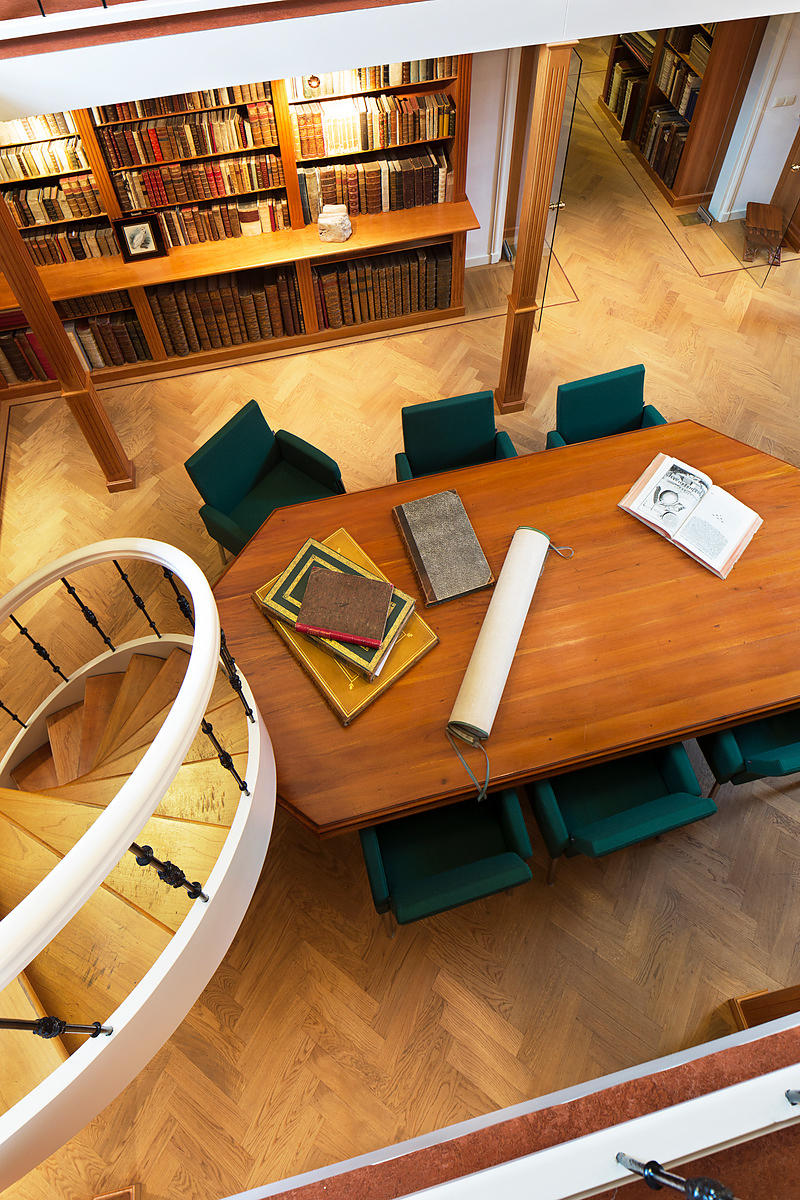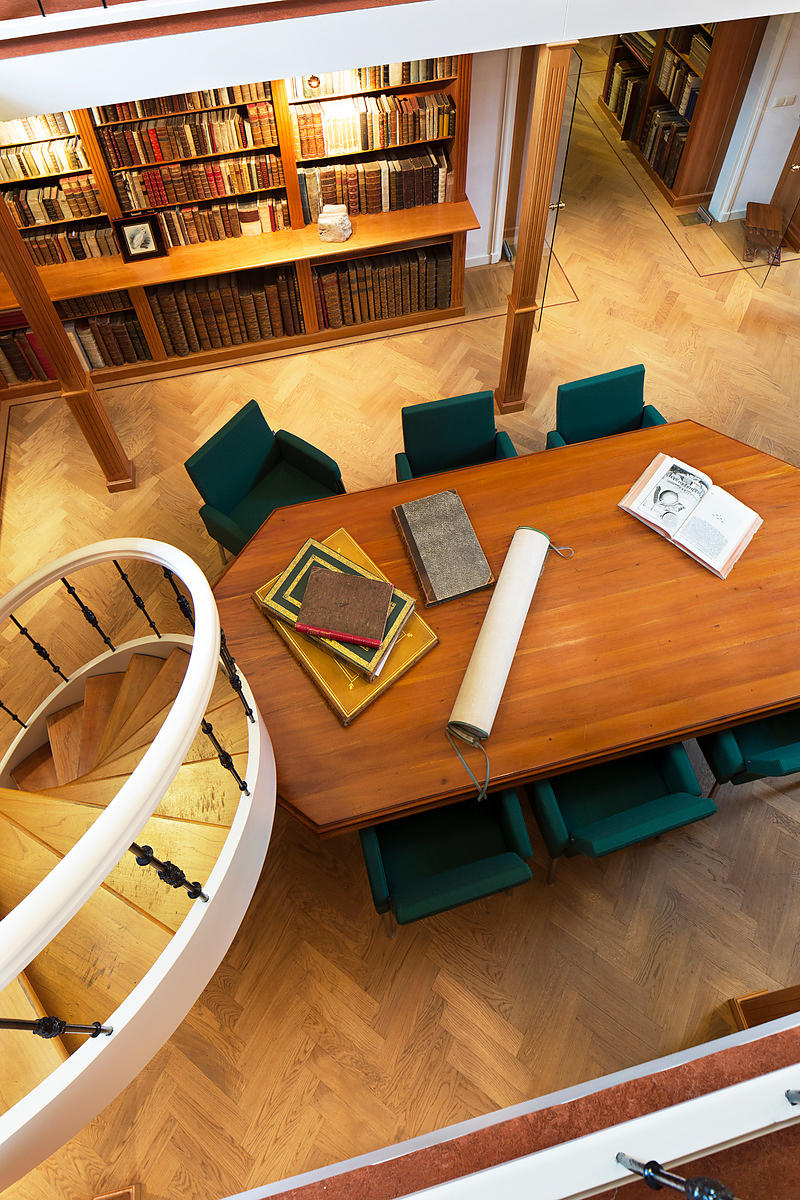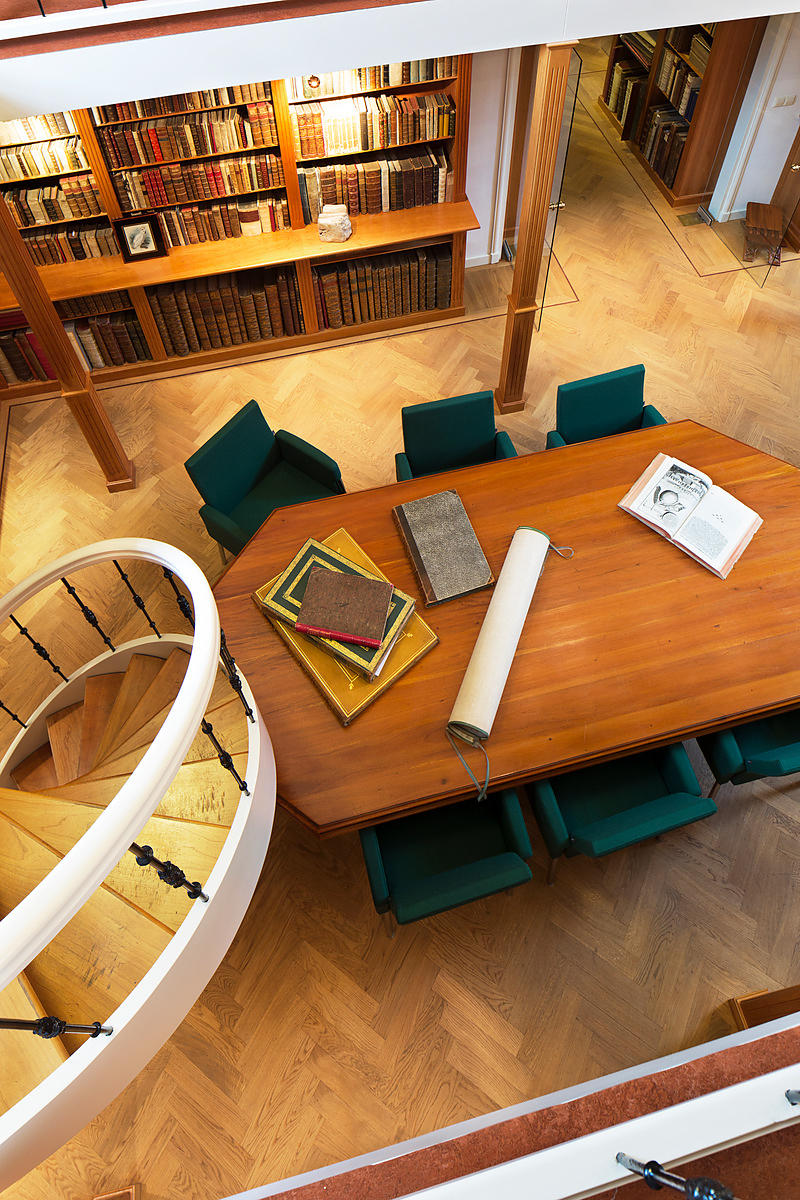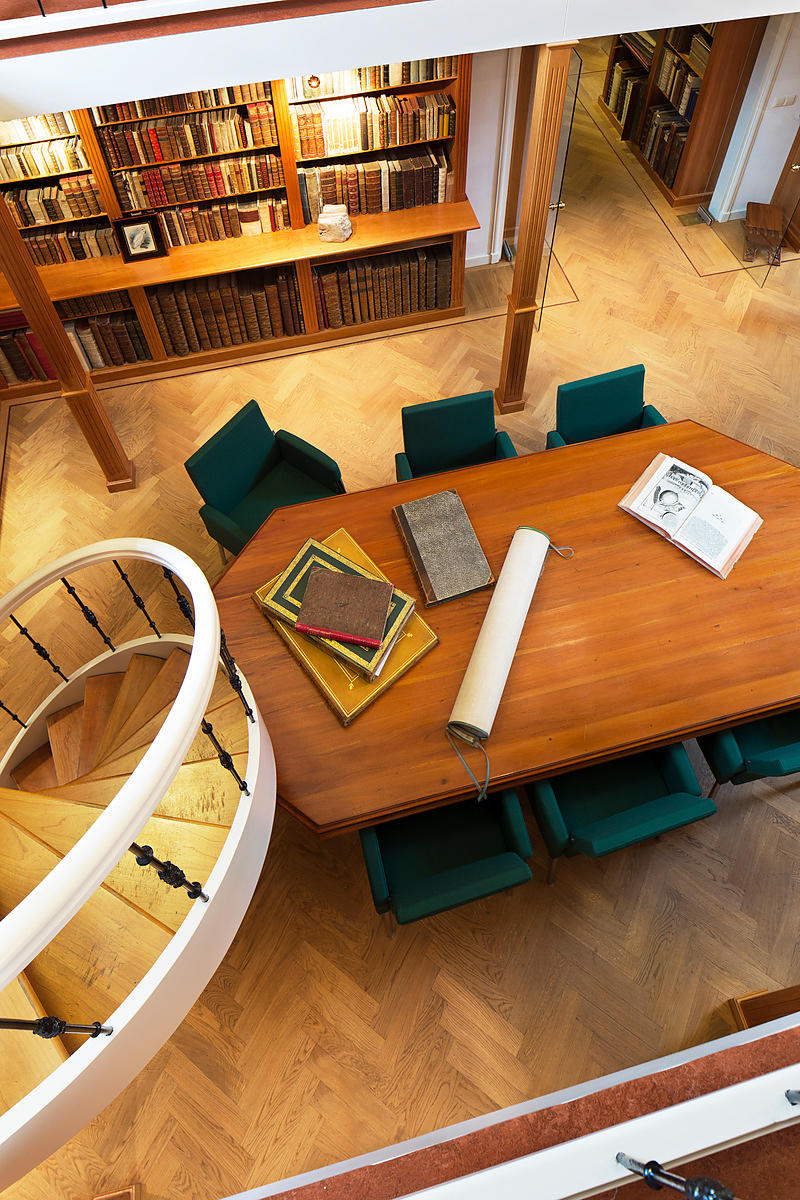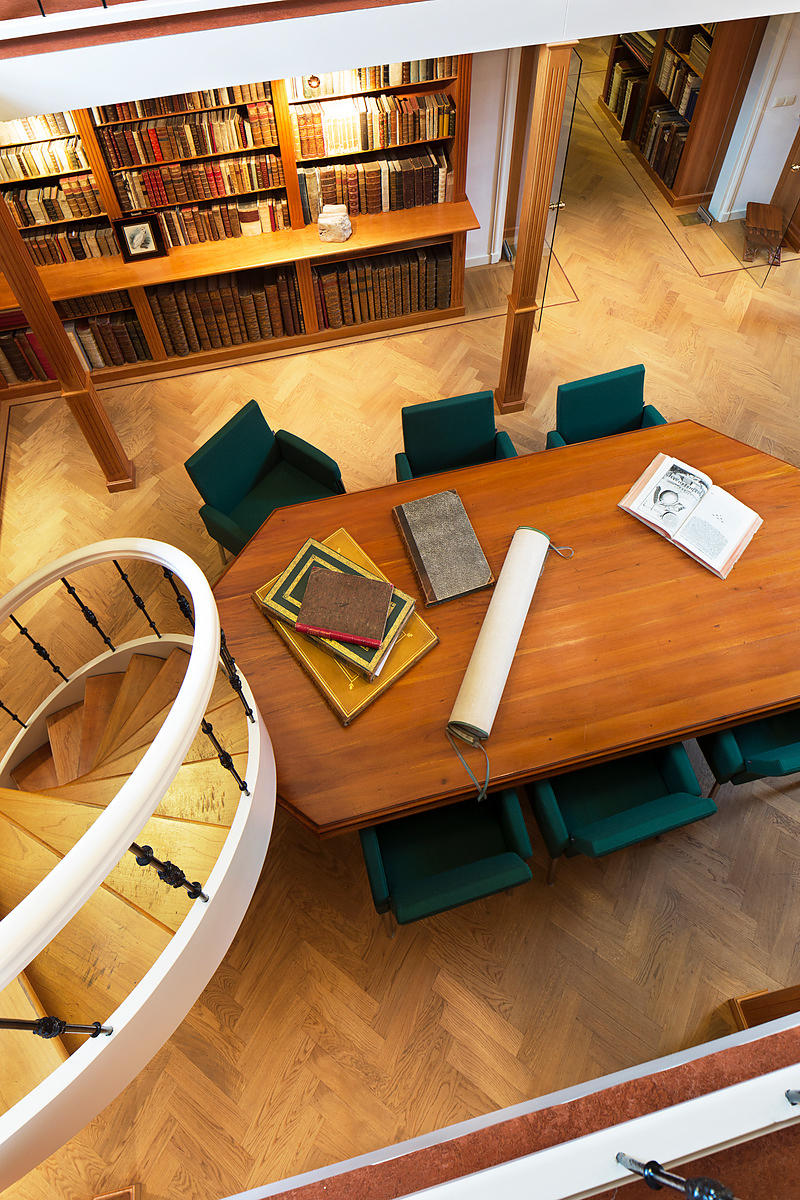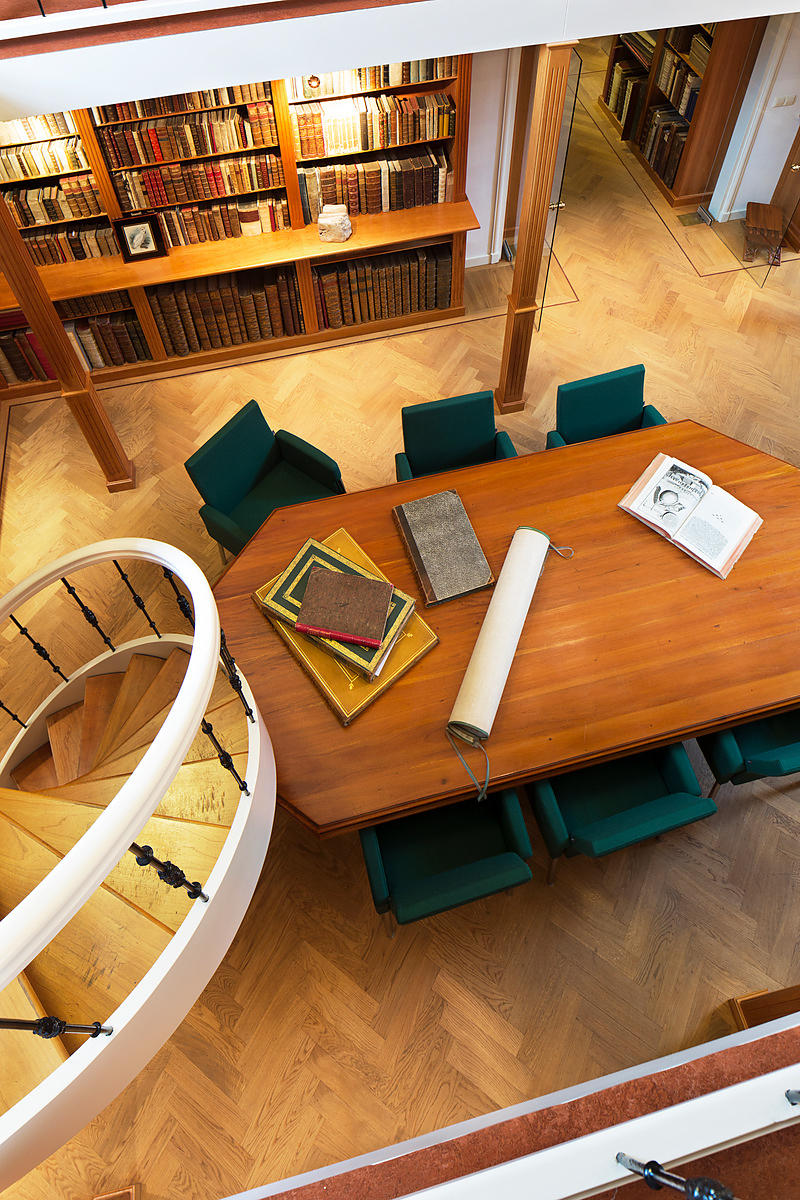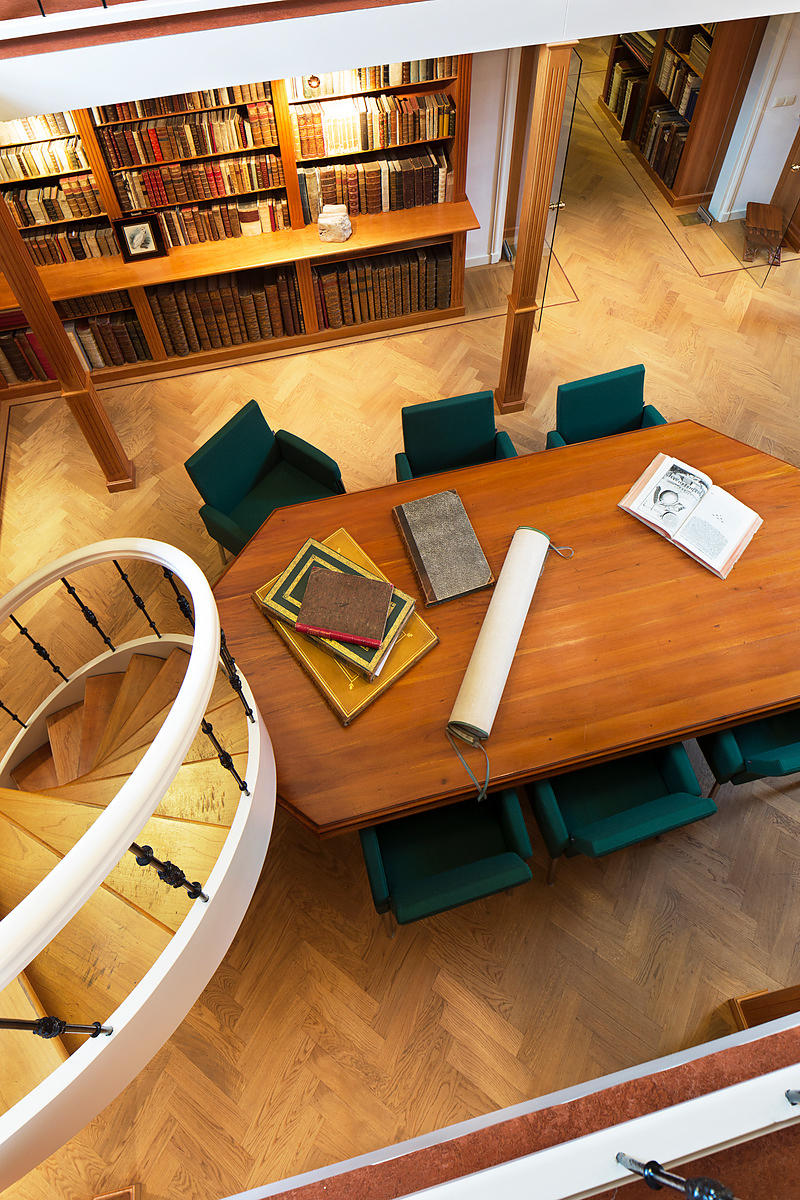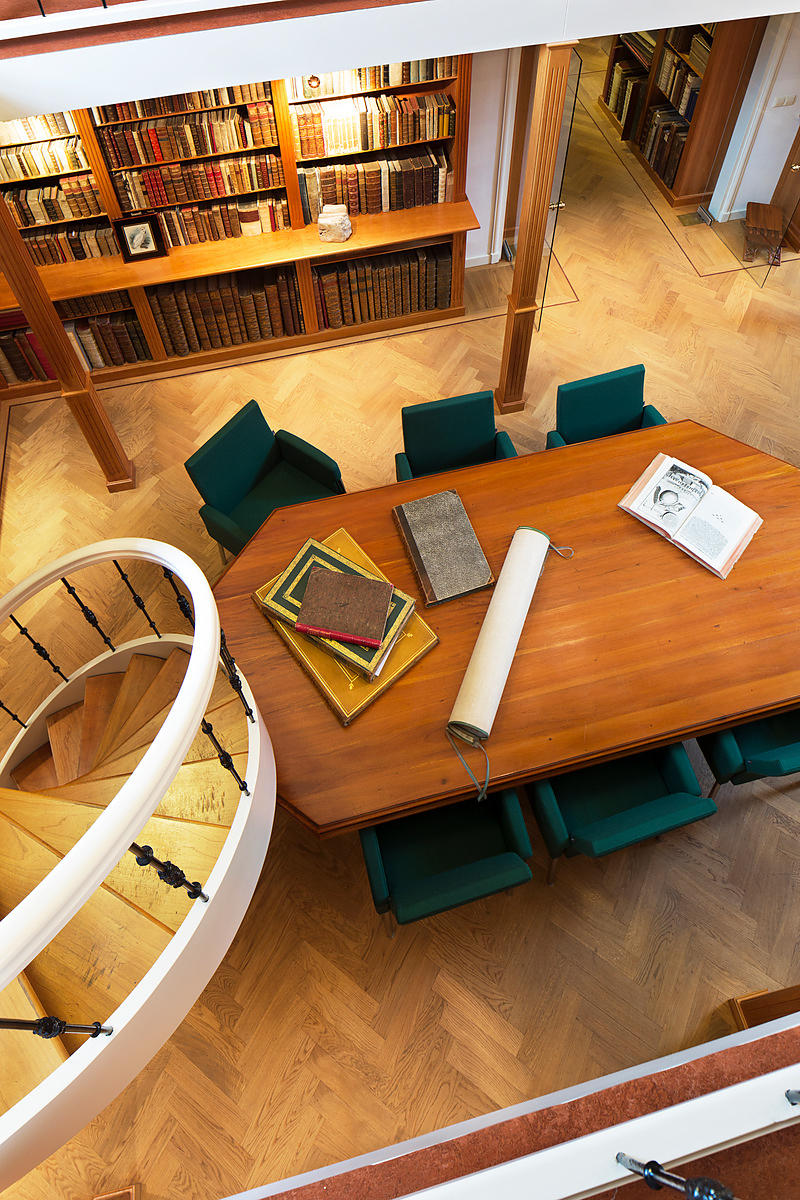 BERNARDINUS SENENSIS (SAINT BERNARDINO OF SIENA).
Quadragesimale beati Bernardini de xp[ist]iana religione [x and p representing the Greek chi and rho to make "christiana"].
[Basel, Johann Amerbach, 1489]. Folio. With several 8-, 7-, 6-, 5-, 4- and 3-line red lombardic initials supplied by hand in spaces (with printed guide letters) left for the purpose, rubricated throughout. Set in three sizes rotunda gothic types and a larger textura for the title. Early 17th-century, richly blind-tooled pigskin over wooden boards. With remnants of 2 strap fastenings and with traces on the front board and remnants on the back board of the catchplates, blue edges and a light brown morocco spine label with the title in gold. [254] ll.
€ 8,500
First edition of 66 sermons on Christian faith by the Italian Franciscan theologian and preacher Bernardino of Siena (1380-1444), written in Latin. The sermons are numberd I-LXVI in the running heads and in the introduction to each sermon. Bernardino was canonized in 1450 as Saint Bernardino and is often accounted the foremost Italian missionary of the 15th century for promoting morality and regenerating Italian society. His sermons in the Quadragesimale da christiana religione are regarded as some of his most important writings, treating many aspects of Christianity. Saint Bernardino delivered his sermons in Italian to reach a broad local audience, travelling throughout Italy and preaching directly to the people. Their content was also addressed to the general public and they therefore give insights into popular culture of his day.
The Quadragesimale da christiana religione not only preserves Saint Bernardinos ideas concerning the virtues of Christian faith and various other topics, but also sheds light on the late medieval Christian morality and on 15th-century preaching. That makes it an important artefact of 15th-century Italian Christianity, also because of Saint Bernardinos importance and influence. The book is not often offered for sale: it was only auctioned 4 times in the past 50 years, one time as part of a convolute.
With the Redemptorist monasterys [Luxembourg] stamp on the recto of the title-page ("Bibl. Prov. Germ. Inf. C. SS. R.") and their library label on the front pastedown dated 1880. With some stains and small scratches on the binding, a chip in the pigskin in the lower left corner of the front board, some wormholes in and around the spine and on the endpapers of the book, some water stains in the gutter margin of the first few leaves and in the outer head margin of the last leaves. Otherwise an important incunable first edition in very good condition. BMC III, p. 751; BSB-Ink B298; Goff B346; GW 3882; HC 2834; IDL 738; ISTC ib00346000; Proctor 7632.
Related Subjects: