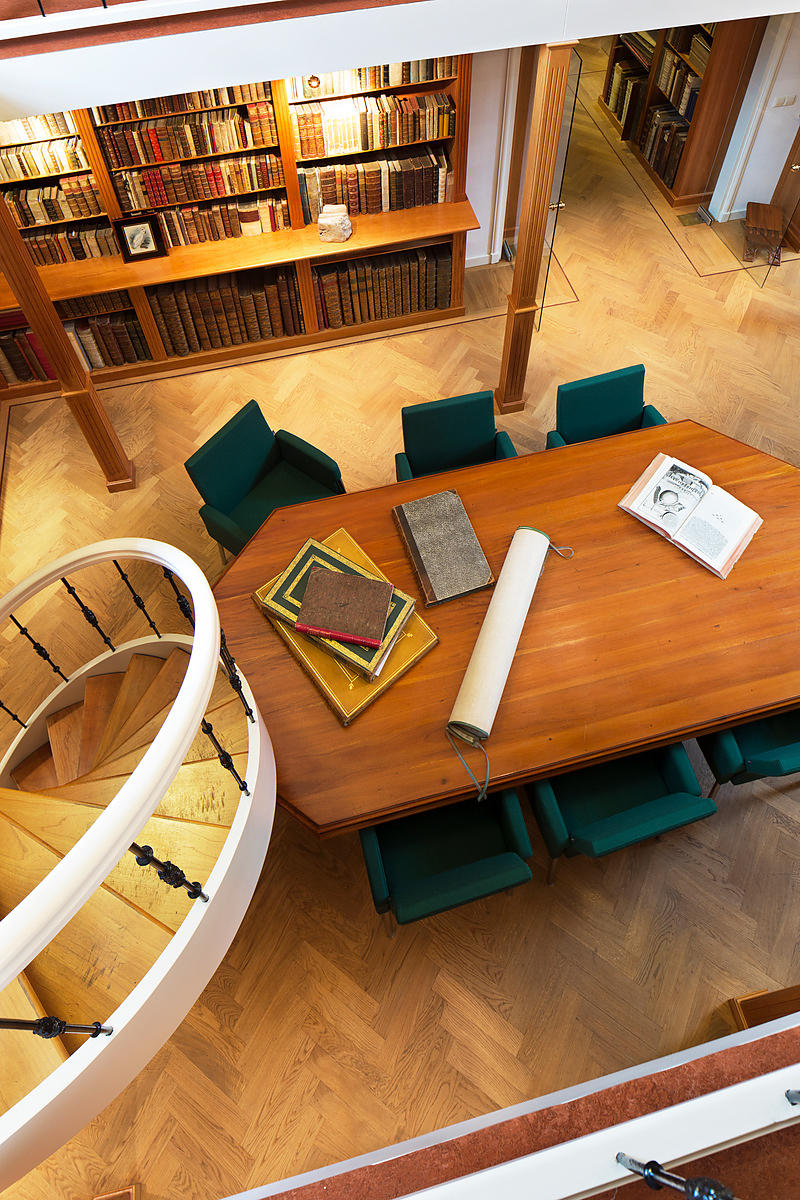 BELINFANTE, George.
Het eiland St. Martin, zijn toestand, uitzigten en goed regt, naar de jongste berigten.
The Hague, Brothers Belinfante, 1863. 8vo. Original decorated yellow wrappers. 38, [2] pp.
€ 850
Rare original and only edition of this pamphlet defending the integral compensation for slave-owners on the Dutch part of the Island of St. Martin (Sint Maarten) in the Caribbean after the abolition of slavery in 1863. Due to a misinterpretation - as Mr. Belinfante claims - of certain documents and facts from 1848 and following years, the government is ready to compensate the slave-owners on St. Martin with only fl. 36.-, instead of the fl. 200.- per slave in the rest of the Dutch possessions in the Caribbean and Surinam.
On pp. (1-2): a stock list of the publishers De Gebroeders Belinfante.
With a library stamp of the University Library, Groningen. Unopened. Somewhat frayed at the edges. OCLC 64604883.
Related Subjects: