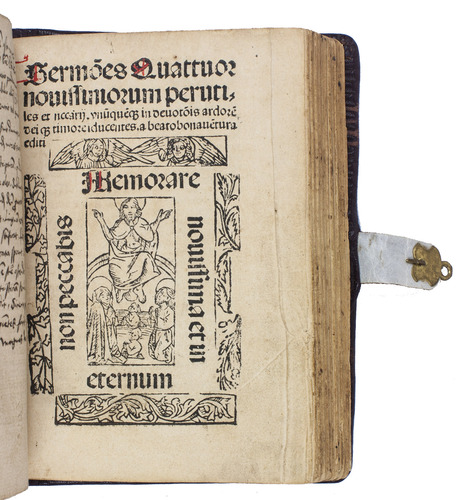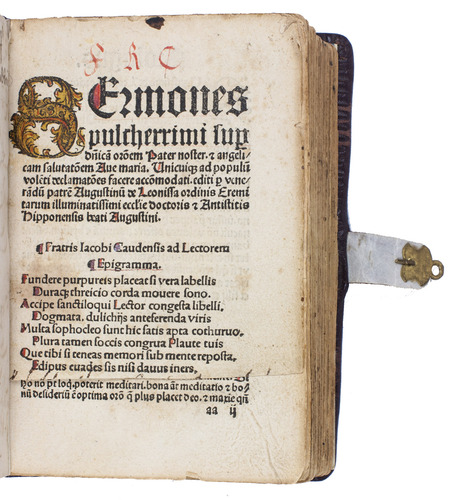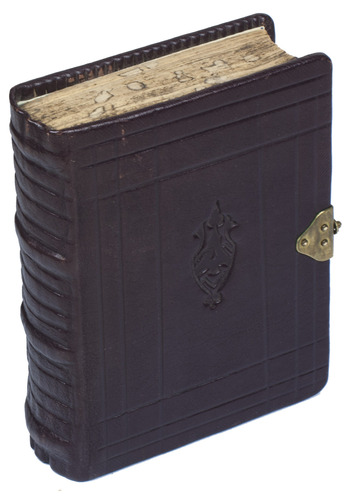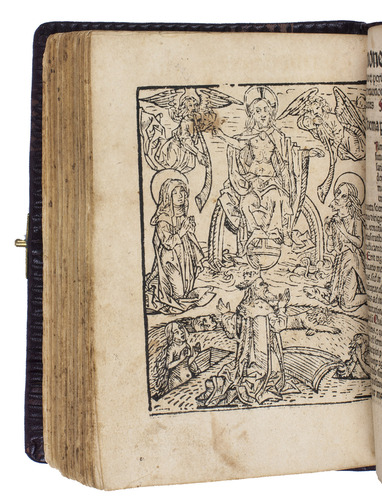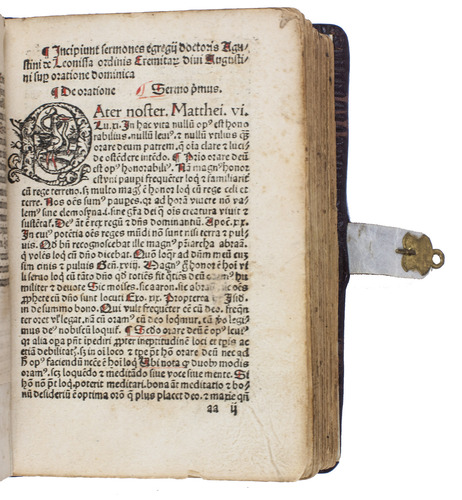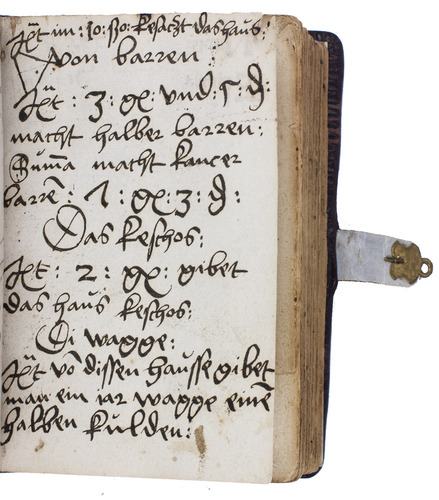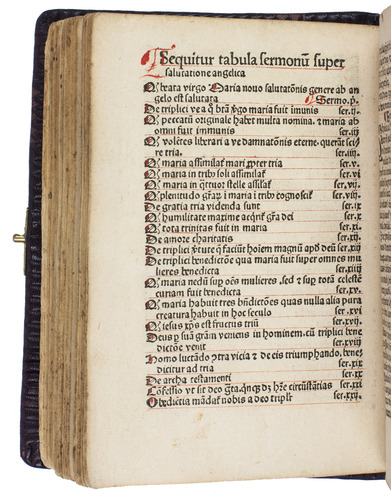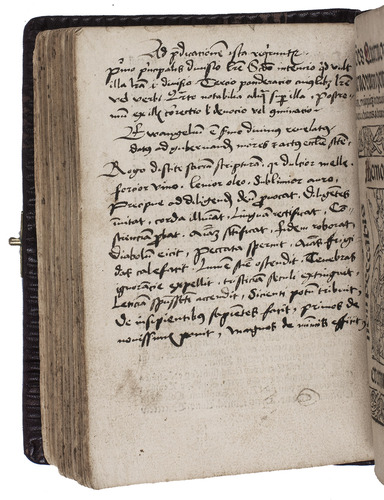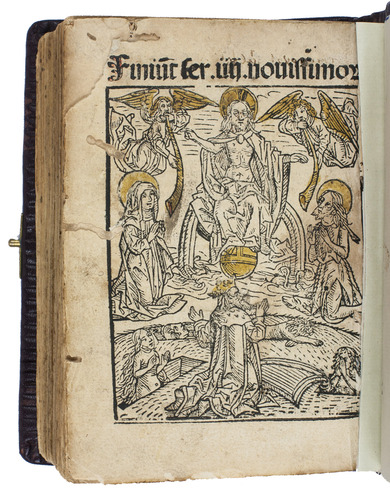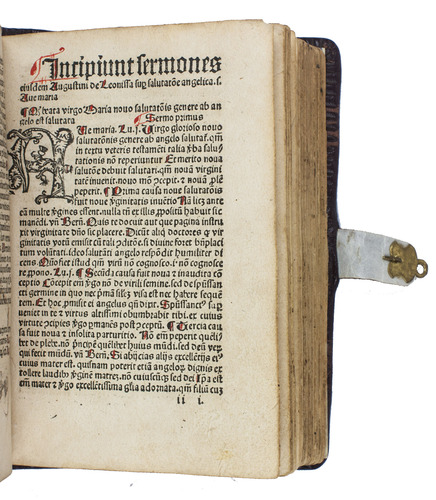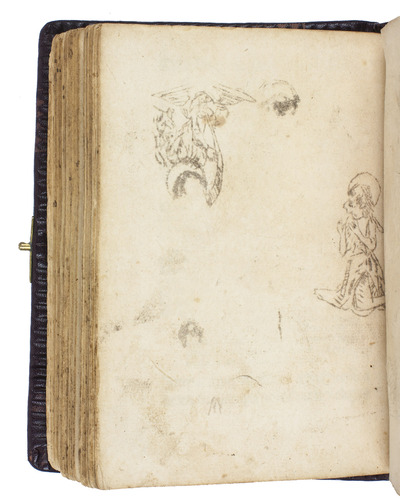 AUGUSTINUS DE LEONISSA.
Sermones pulcherrimi sup[er] d[omi]nica[m] or[ati]o[n]em Pater noster & angelicam salutat[i]o[n]em Ave Maria. Unicuiq[ue] ad populu[m] vole[n]ti declamat[i]o[n]es facere acco[m]modati. editi p[er] venera[n]du[m] patre[m] Augustinu[m] de Leonissa ...
(Colophon: Cologne, heirs of Heinrich Quentel, 1505). With 3 decorated woodcut initials, many 3-line and 2 larger Lombardic initials. With the first decorated initial hand coloured, and rubricated throughout.
With: (2) BONAVENTURA, Saint (pseudo). Sermo[n]es Quattuor novissimorum perutiles et n[e]cc[ess]arii. unu[m]que[m]que in devot[i]o[n]is ardorem dei quam timore[m] i[n]ducentes. a Beato Bonaventura editi.
(Colophon : Cologne), [Cornelis de Zierikzee, ca. 1502]. With a small woodcut of Christ at the Last Judgement on the title-page framed by 4 decorative woodcut strip borders, a full-page woodcut of King David meeting Christ at the Last Judgement (repeated at the end), a few 3-line Lombardic initials and spaces left for a few larger manuscript initials (not filled in). 2 works in 1 volume. Small 8vo (14.5 x 10.5 cm). Modern blind-tooled brown goatskin morocco. [92]; [128] ll.
€ 4,850
Two rare early post-incunabula containing Latin sermons, both printed in Cologne. The first work contains sermons by bishop Augustinus (de Campellis) of Leonissa (d. 1435), from the Augustine order, in two parts, with fifty and twenty-eight sermons respectively. This appears to be the third edition, printed by the heirs of the famous Cologne printer Heinrich Quentell who had died in 1501.
The second collection of sermons, containing 37 sermons (most subdivided into chapters) numbered in 5 series arranged by subject matter, is attributed on the title-page to Saint Bonaventura (1221-1274). Numerous sermons incorrectly attributed to Bonaventura were published at Zwolle in 1479, but the present ones were first published at Paris in 1482, in the same arrangement. They centre around the four final stages of human experience: death, judgment, heaven, and hell.
Extensive contemporary manuscript notes and some owners inscriptions. The foot margin of the title-page of ad 1 has been cut off, removing most of an inscription, but with no loss of printed text, and there are worm holes in the last quire of ad 2, slightly affecting the text and (repeated) woodcut in the last leaf. Otherwise in good condition. Ad 1: USTC 69367; VD 16, A4321; ad 2: USTC 693643; VD16, ZV22667; STC German p. 141.
Related Subjects: