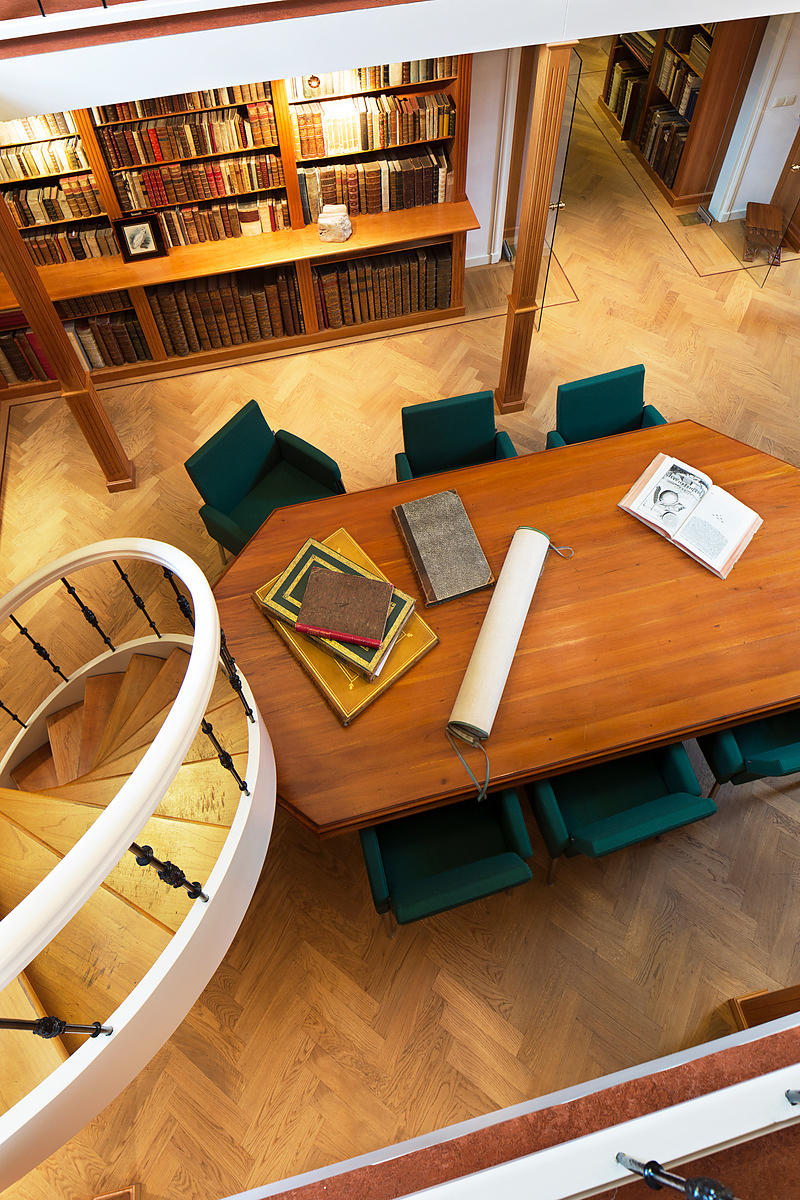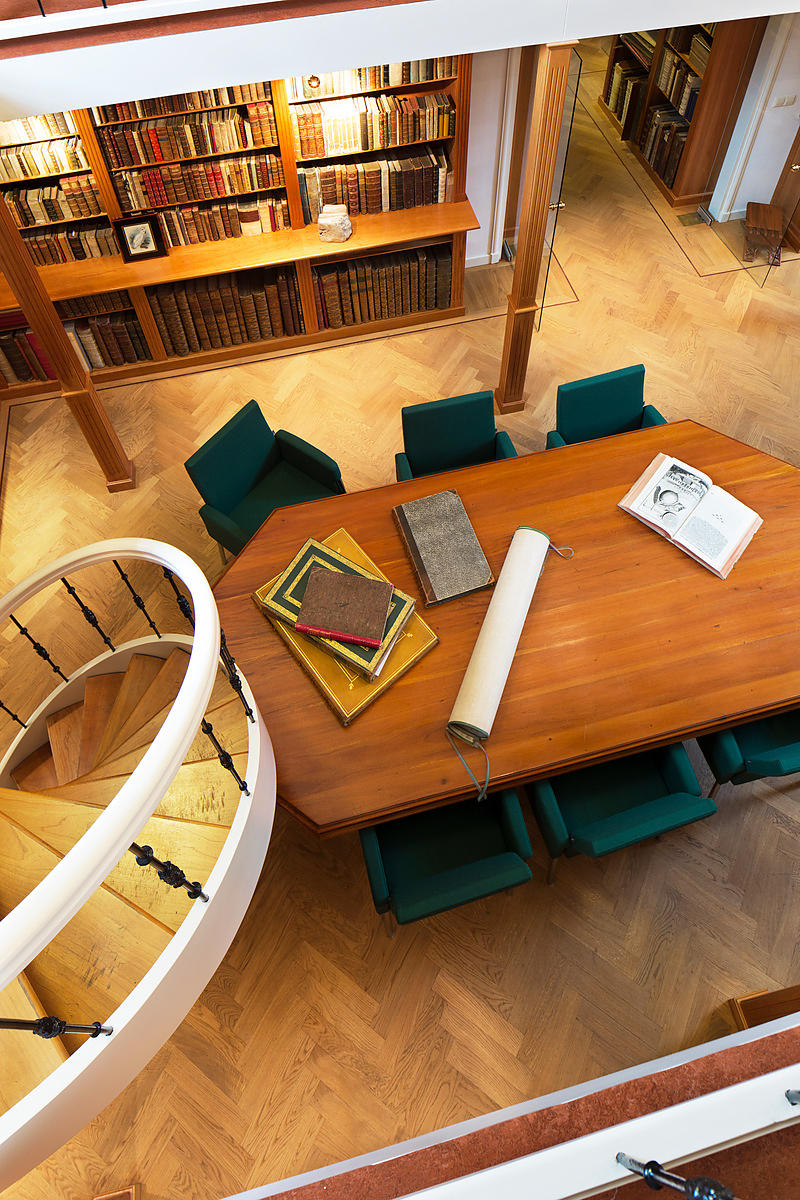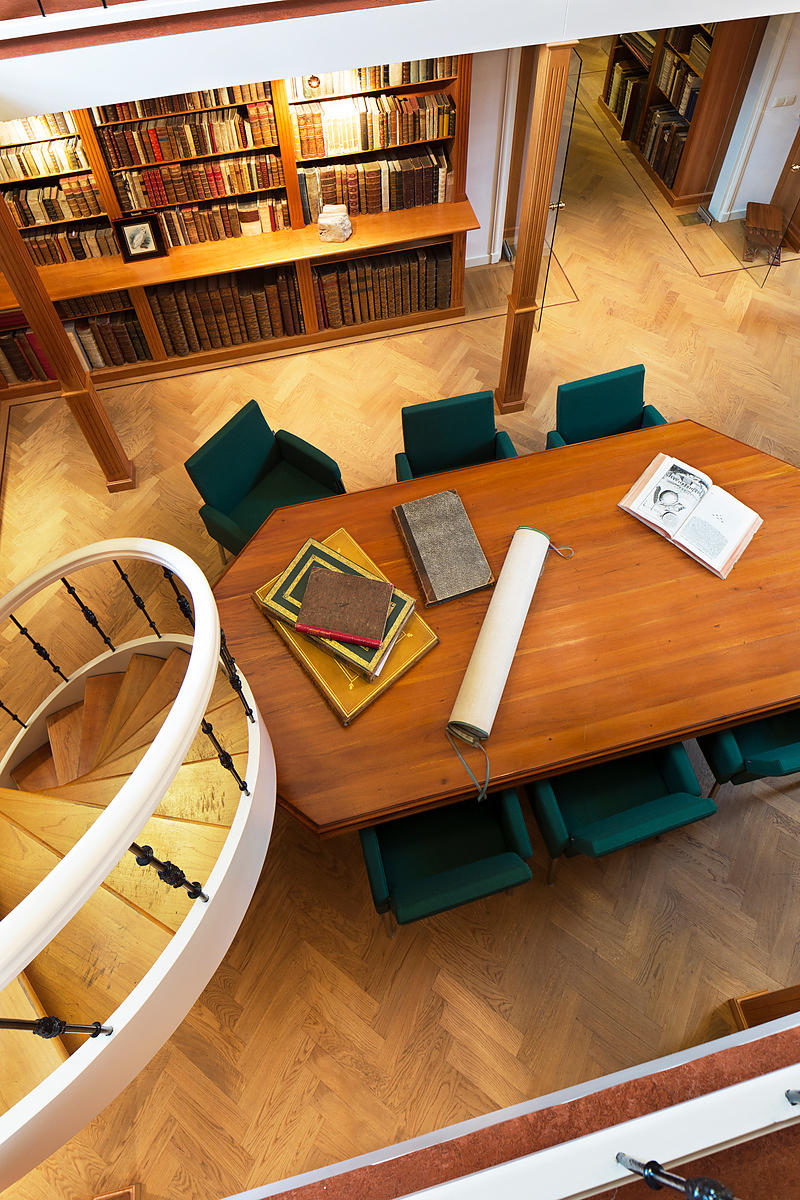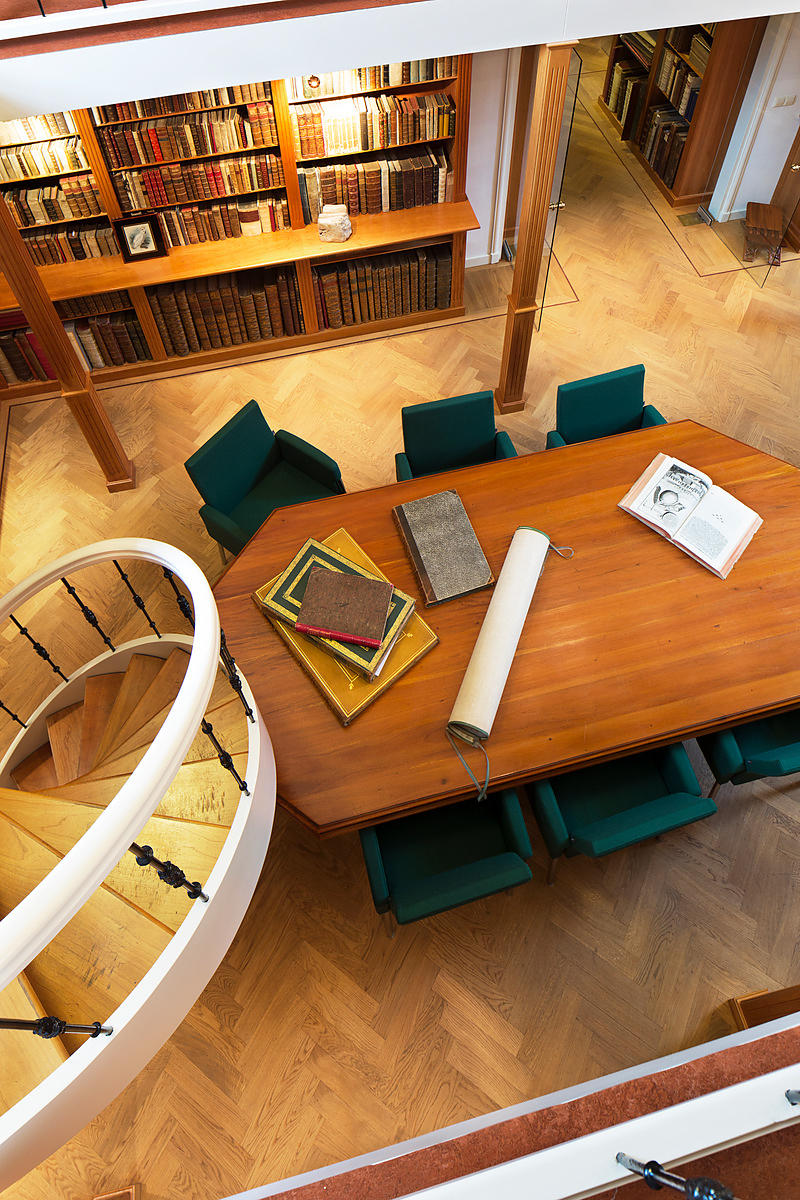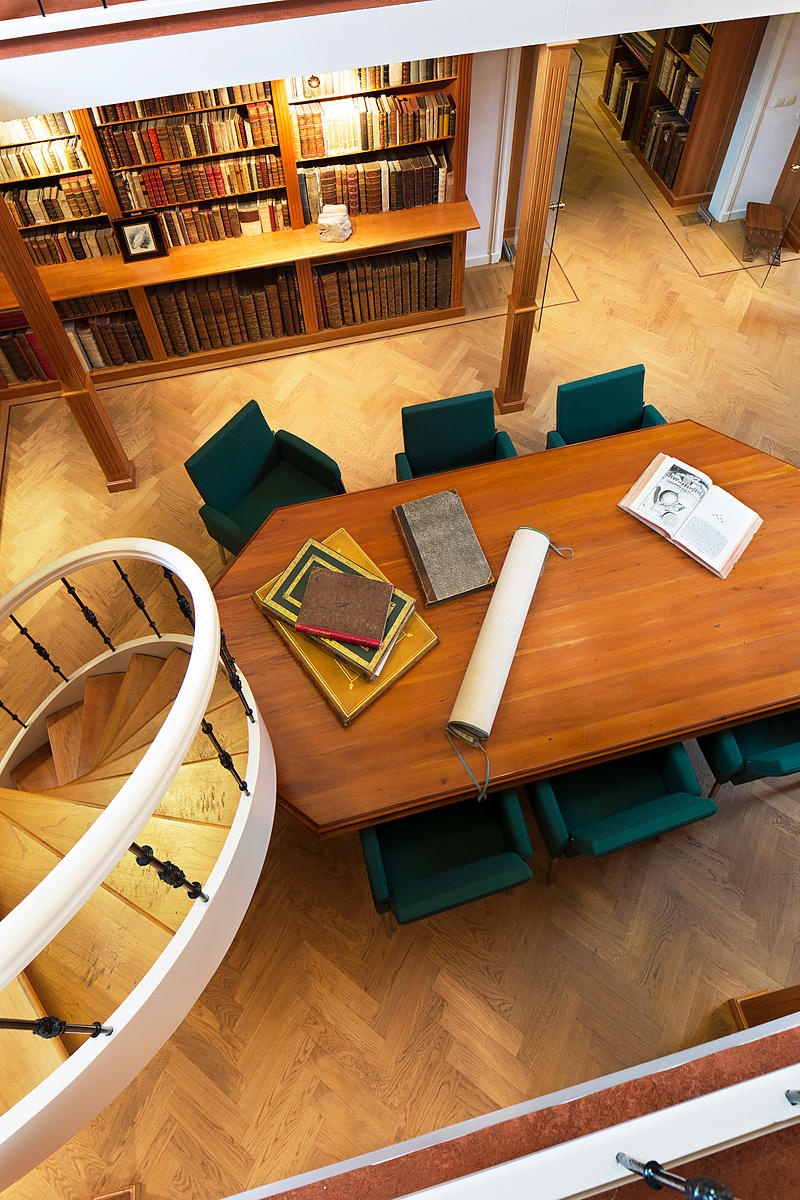 ARISTOTLE (Pseudo), Gregorius CYPRIUS, Paulus SILENTARIUS.
De mundo, Graece: cum duplici interpretatione Latinâ. Priore quidem L. Apulei; alterâ verò Guilielmi Budaei. Cum scholiis & castigationibus Bonaventurae Vulcanii tam in Aristotelem, quàm in utrunque eius interpretem. Accessit seorsim Gregorii Cyprii, encomium maris, Gracè, nunquam antea excusum. Et Pauli Silentiarii Iambica.
Leiden, Officina Plantiniana/Franciscus Raphelengius, 1591. 2 parts in 1 volume. 8vo. Contemporary vellum. [16], 297, [7]; 23, [5 blank] pp.
€ 1,800
Popular pseudo-Aristotelian text on the universe, here in the second edition by the Flemish humanist Bonaventura Vulcanius (1538-1613), with his exhaustive comments and the additional second part, printed by Plantin's son in law Franciscus Raphelengius. The text is given in Greek, followed by the Latin translation by Apuleius (ca. 124-170) and a very different Latin translation by the French scholar Guillaume Budé (1467-1540). The first edition by Vulcanius was published by the same printer in 1587. The second part, not included in the first edition, contains the Praise of the sea by Gregorius Cyprius, and Paulus Silentiarios's poem on the Hot springs of Pythia, both in Greek.
With bookplate and a manuscript note. Somewhat browned, but otherwise in good condition. Adams A-1799; Breugelmans, Hoffman I, 285; Typ. Batava 292.
Related Subjects: