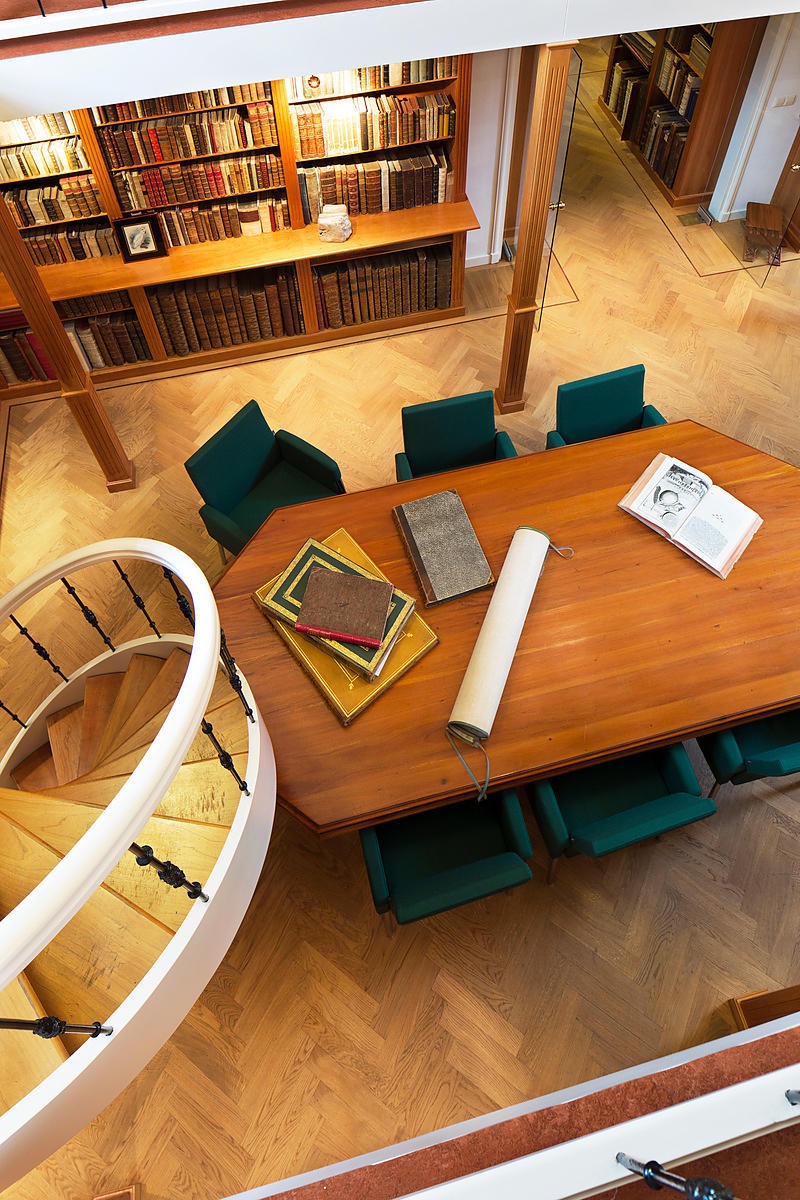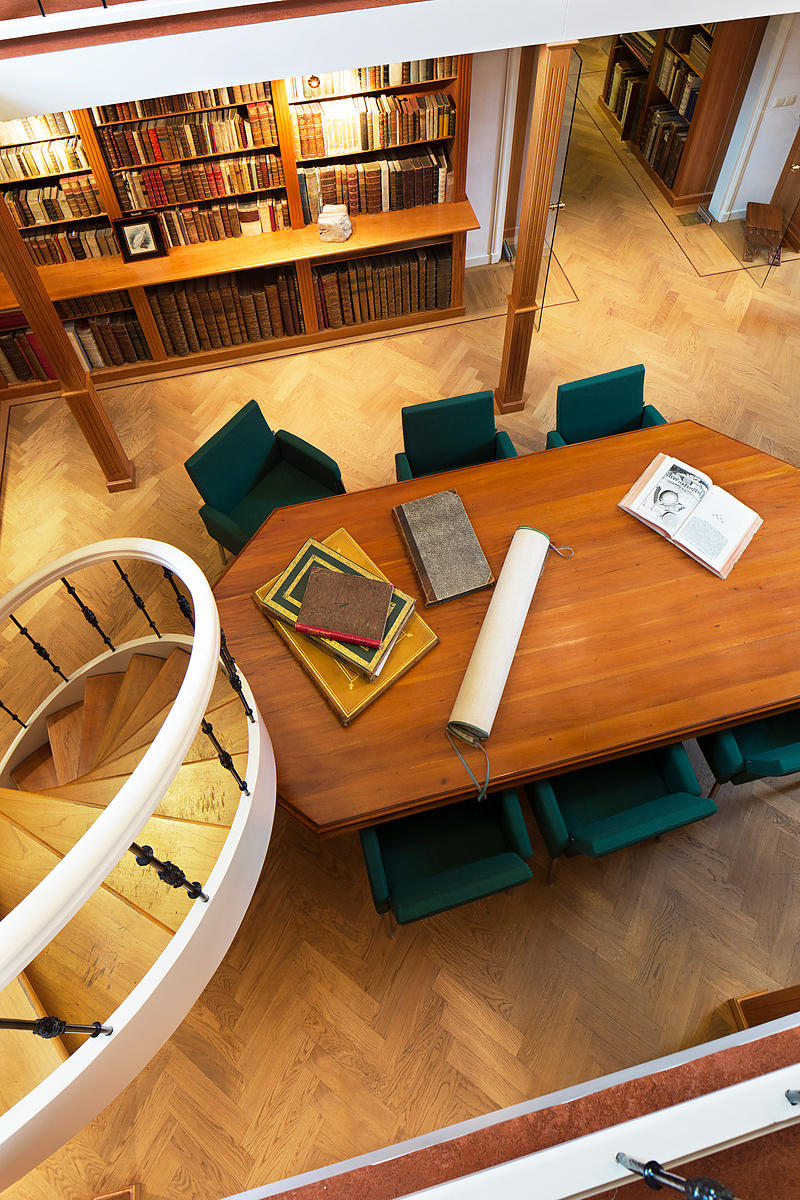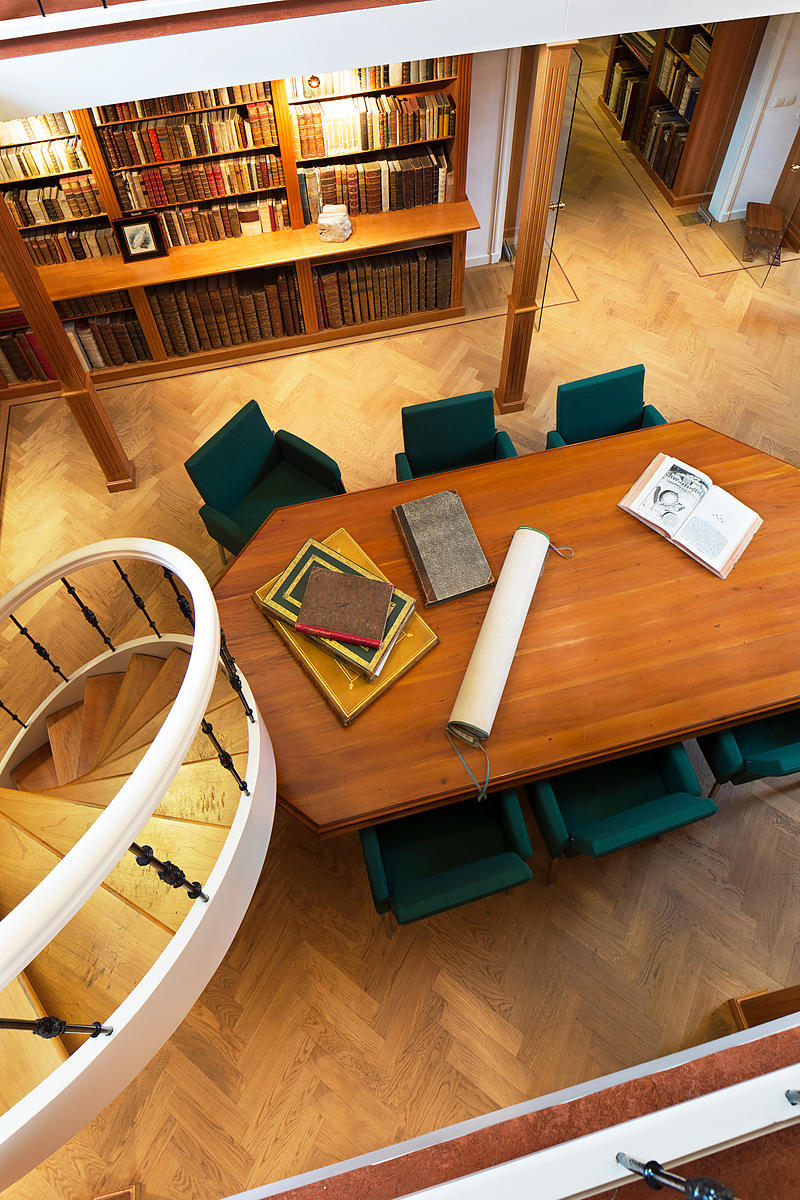 AESOP (John GILCHRIST (editor).
The oriental fabulist or polyglot translations of Esop's and other ancient fables from the English language into Hindoostanee, Persian, Arabic, Brij Bhakha, Bongla and Sunkrit in the Roman character, ... for the use of the college of Fort William.
Calcutta, printed at the Hurkaru office, 1803. 8vo. Followed at the end by a 4-page publisher's advertisement: "A list of books on oriental literature ... sold by Blacks and Parry, booksellers to the East India Company". Modern half calf, preserving the original boards.
€ 4,250
First edition of Indian, Arabic and Persian translations of ancient fables, most of them ascribed to Aesop. The work contains a total of 54 fables, each first given in English, followed by a translation (rendered in the Latin script) into Urdu, Braj Bhasha (a western Hindustani language), Bengali, Sanskrit, Persian and Arabic. The fables were translated from the English "by various hands" (title-page), but were supervised by the well-known Scottish surgeon and linguist John Borthwick Gilchrist (1759-1841). For many of the fables it was the first translation into an Indian language. As stated on the title-page, the book was published for use at the Fort William College at Calcutta, established in 1800 as a learning centre for oriental studies. Gilchrist was principal of the college for 4 years, making it a centre for Urdu prose. The college mainly educated British students, to learn Indian languages mostly for administrative purposes.
Title-page slightly thumbed, a tiny smudge at the fore edge, pp. 282-283 under inked and the original boards rubbed, but otherwise in very good condition.
B.S. Kesavan, History of printing and publishing in India, p. 148; K. Smith Durlow, Early Indian imprints, p. 96.
Related Subjects: