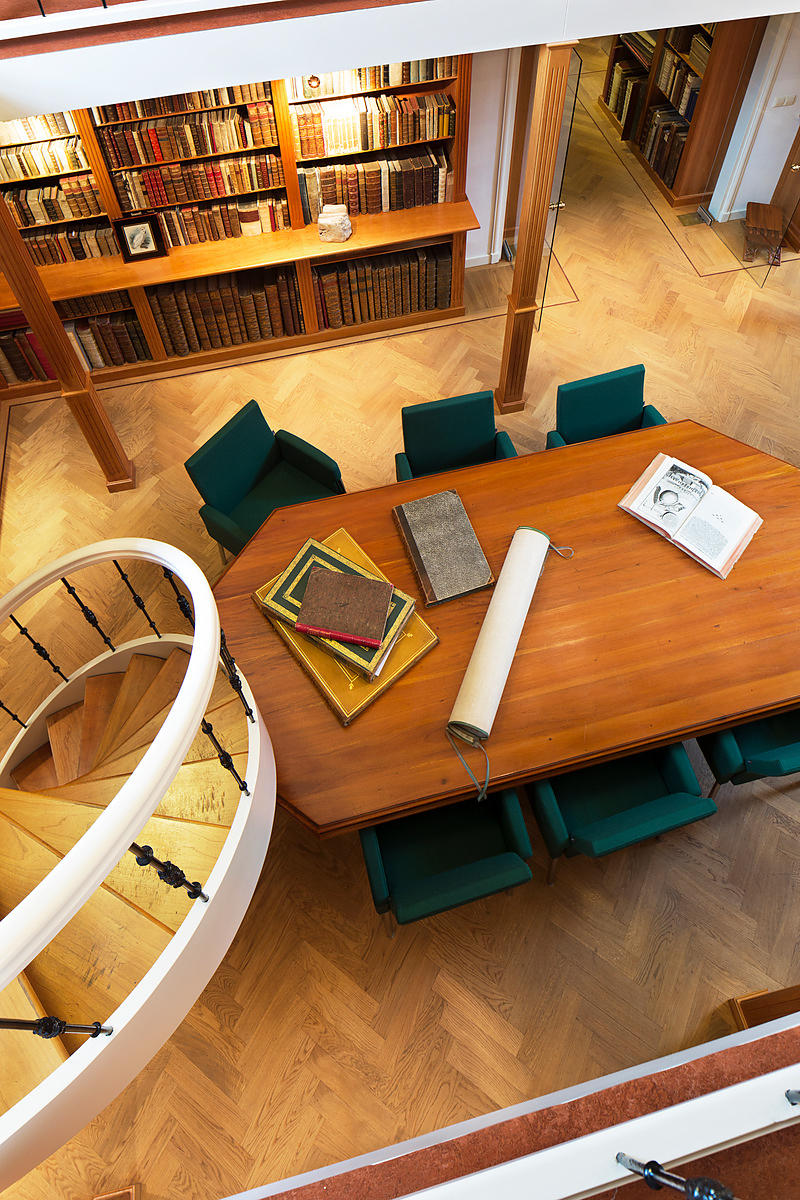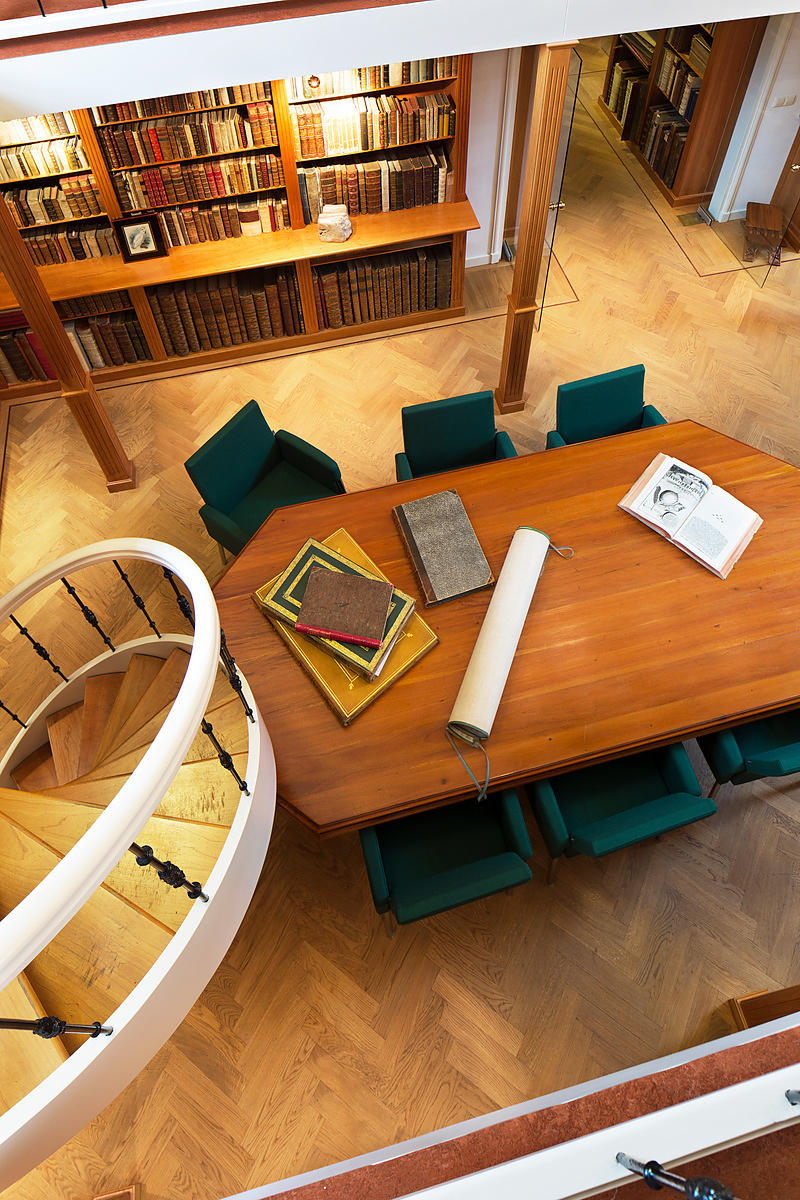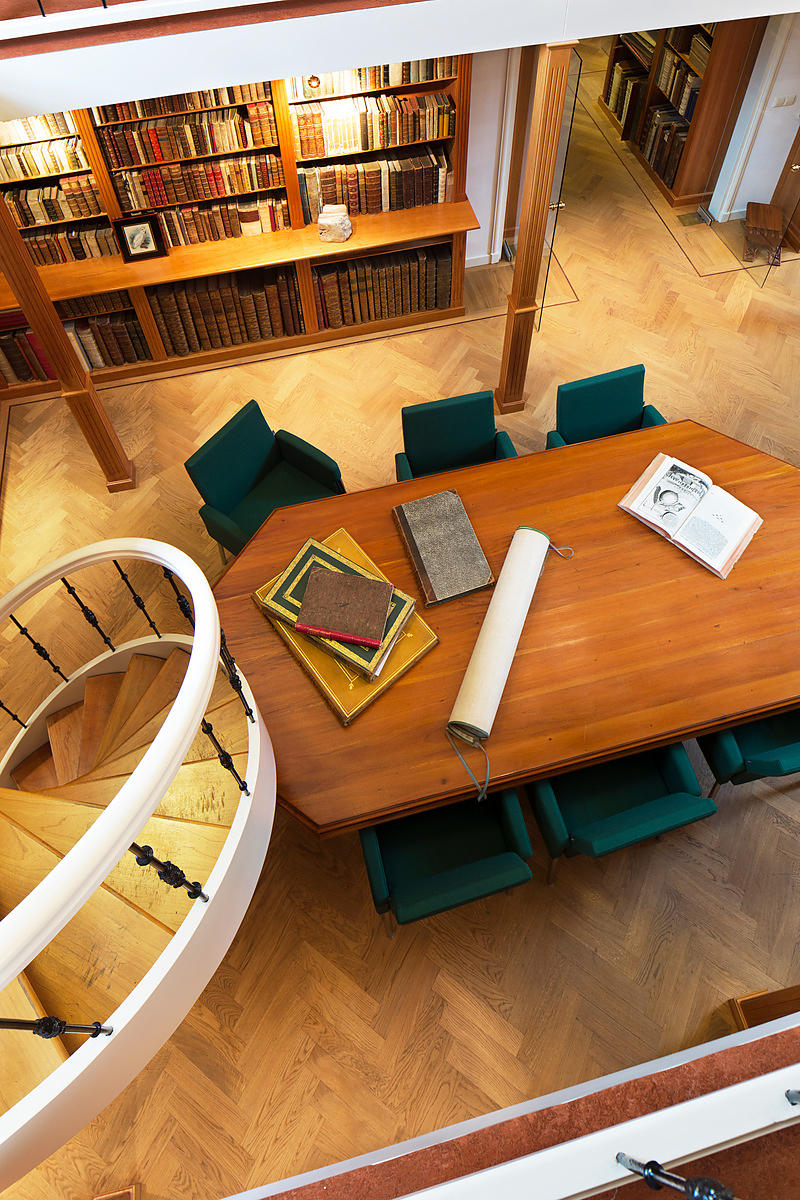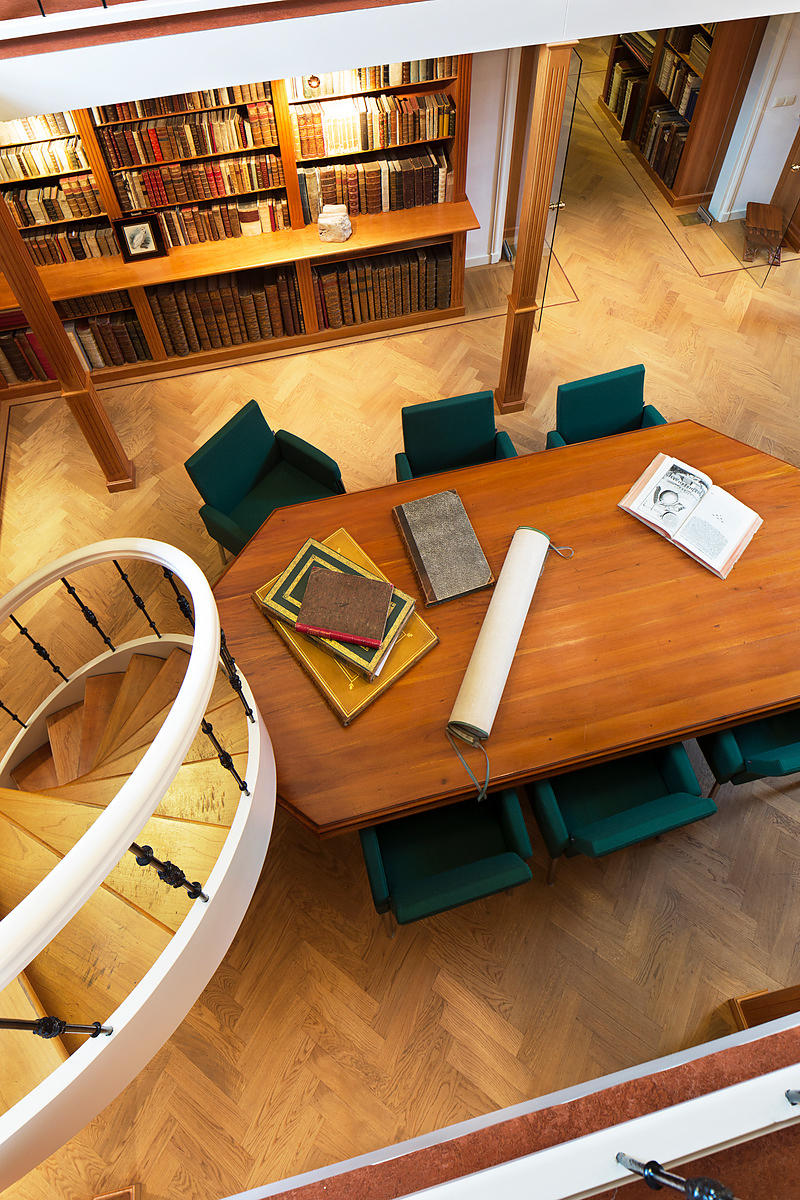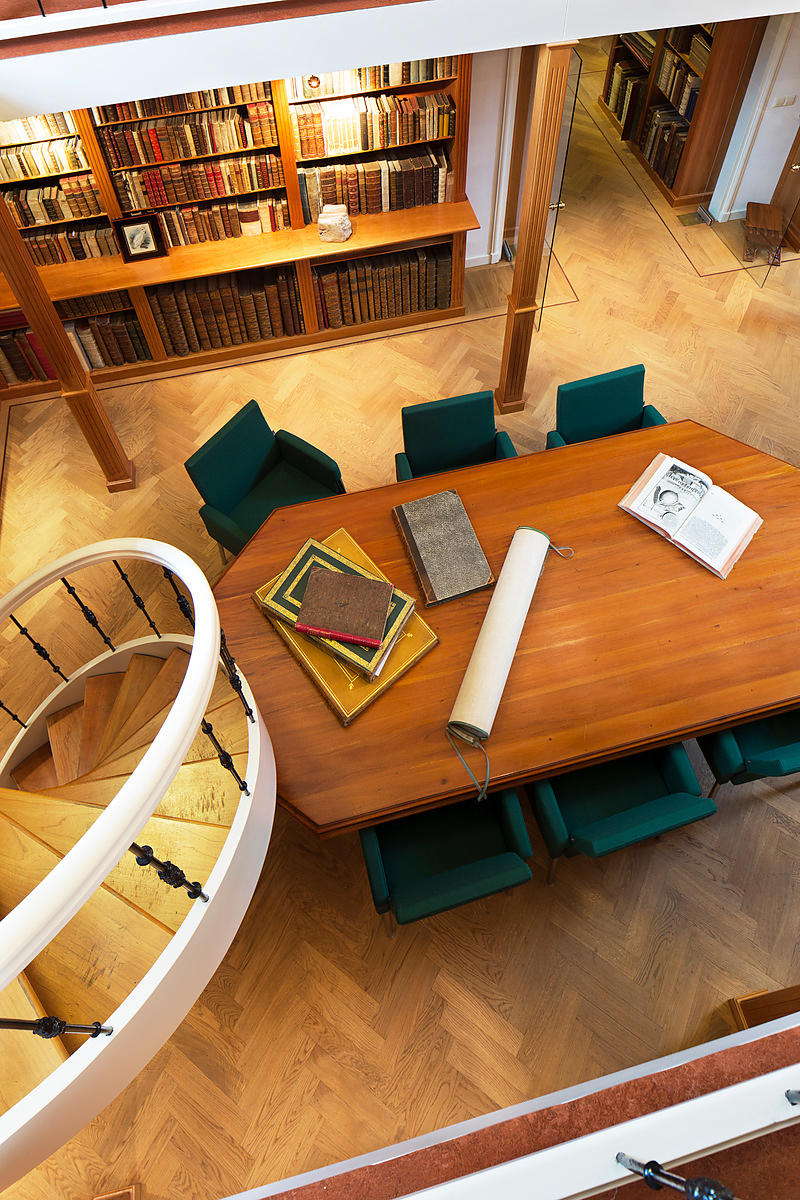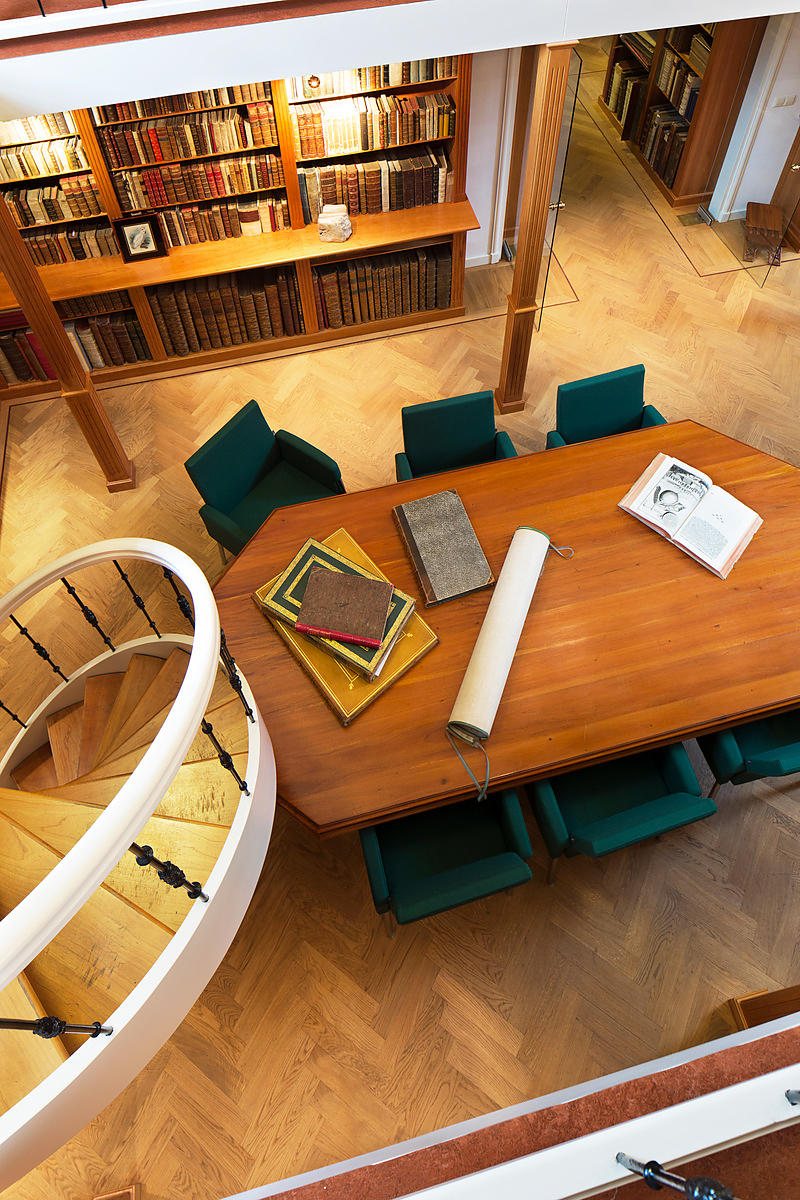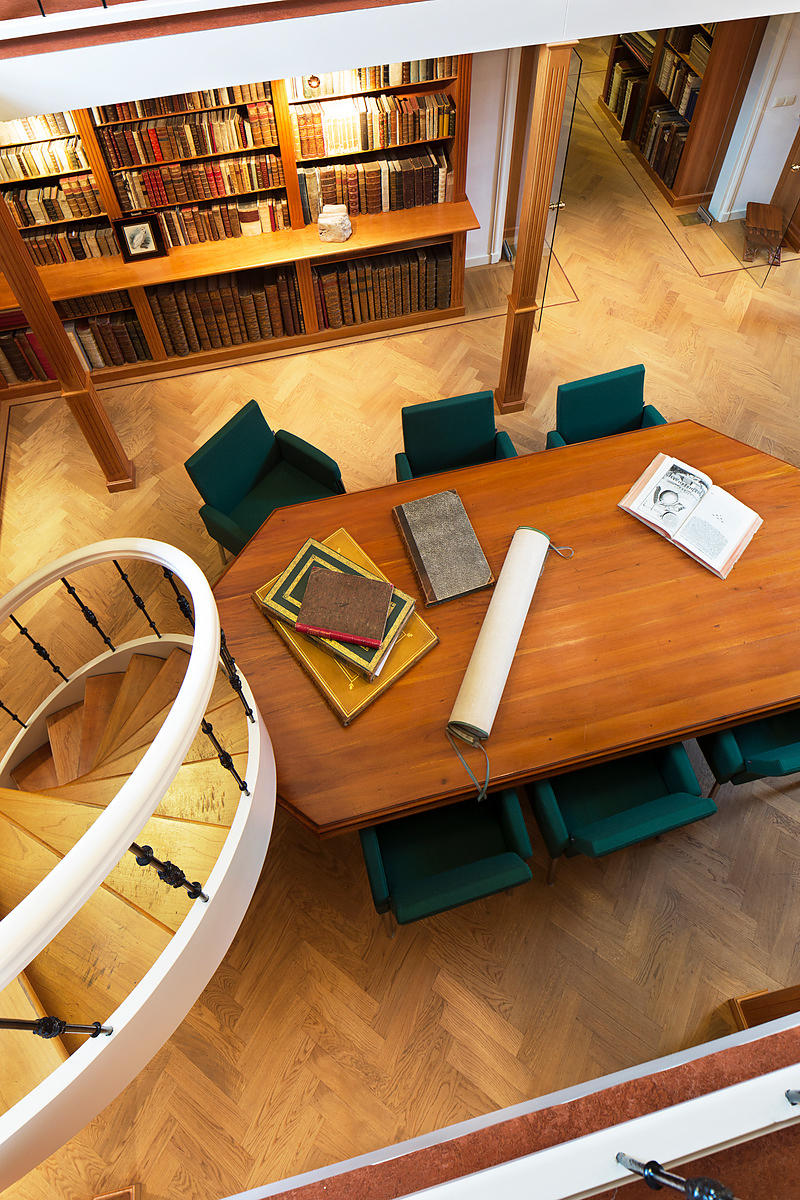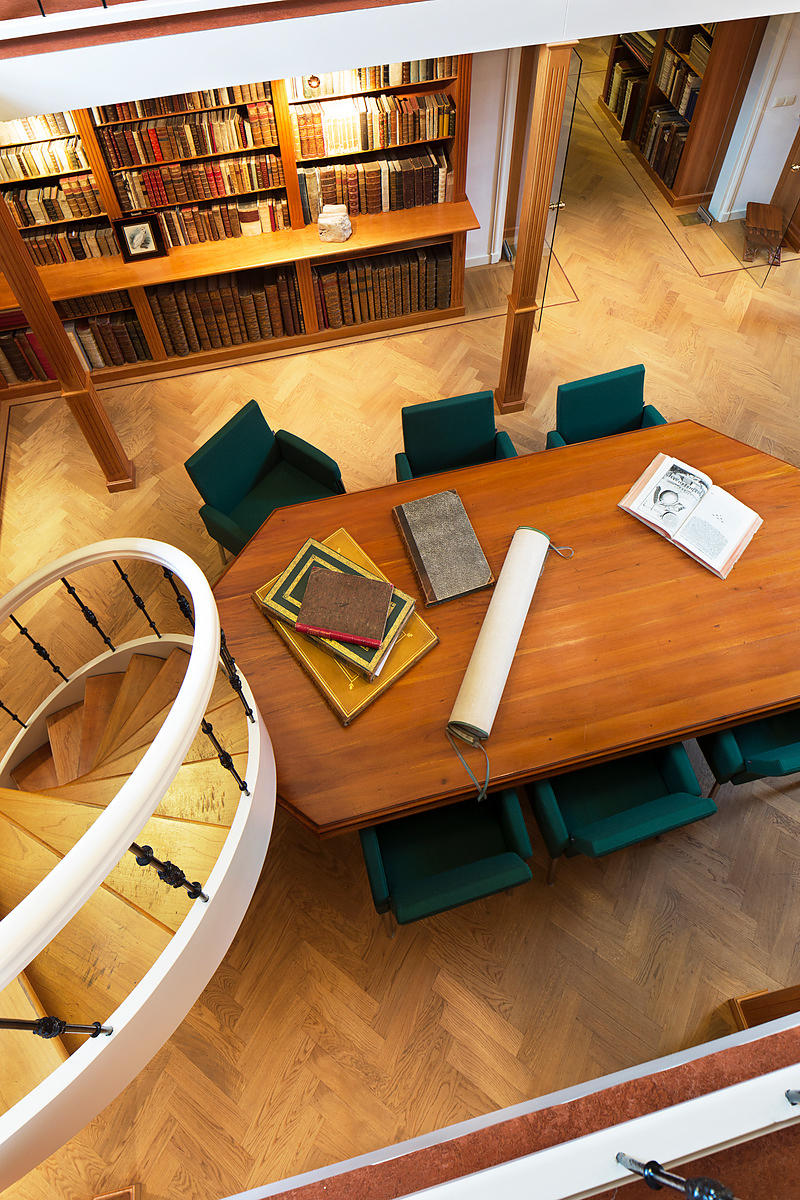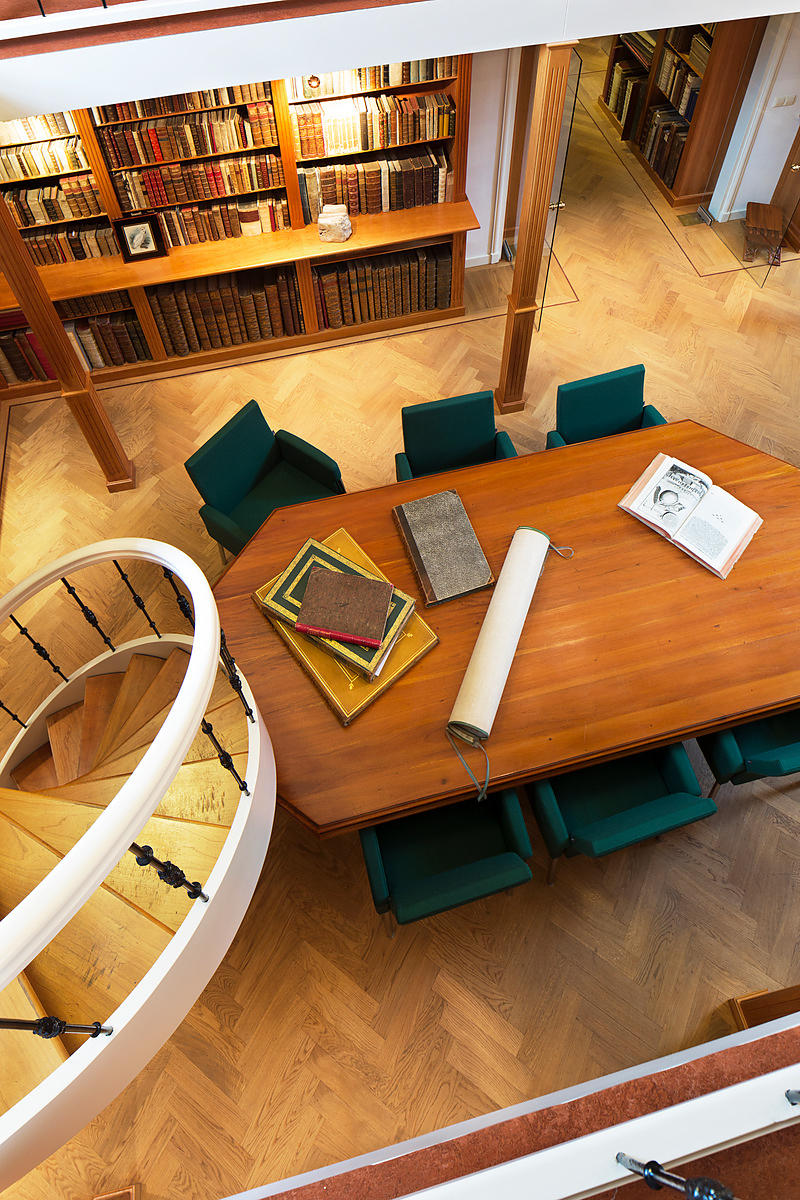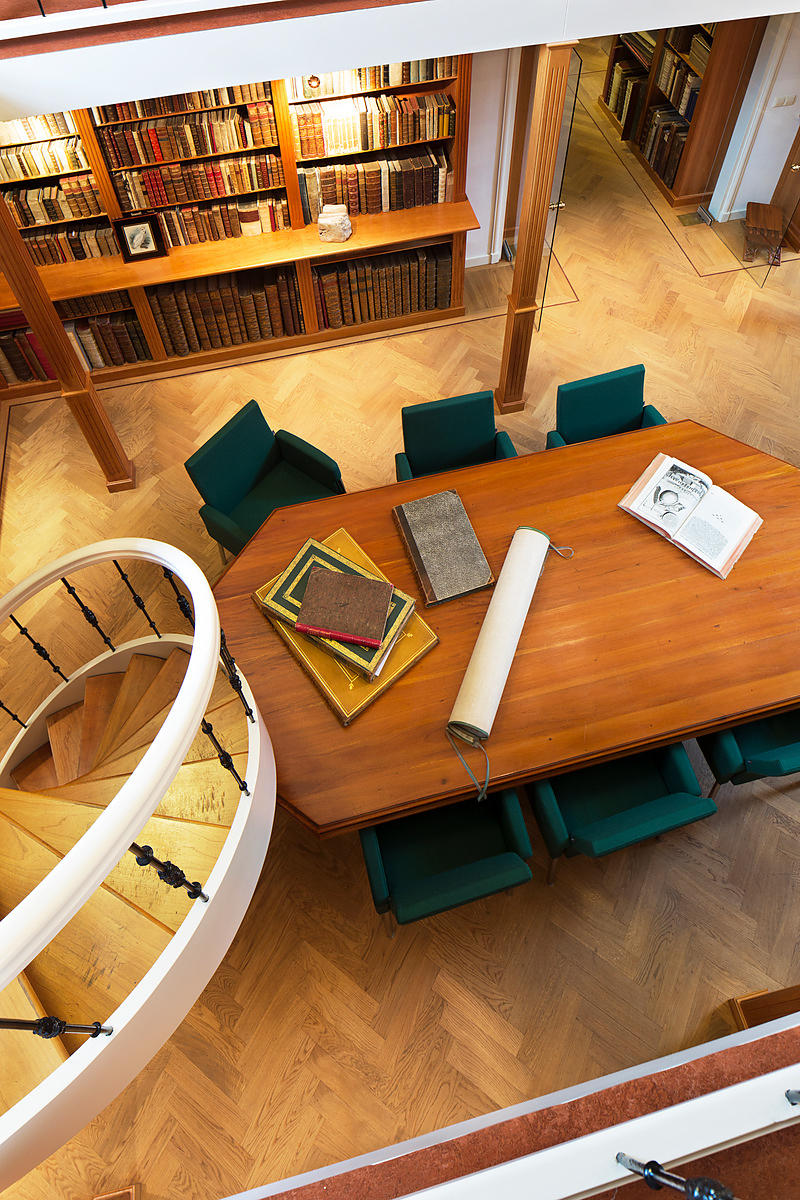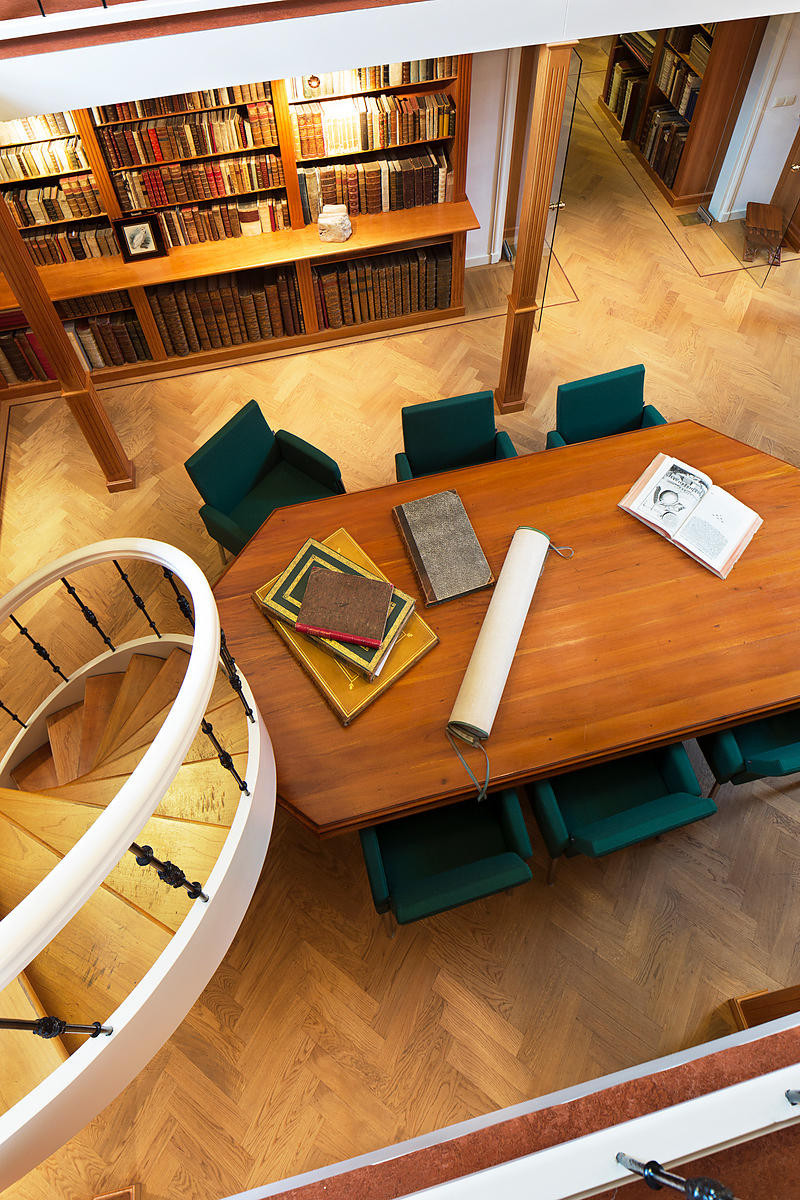 AESOP and [Henri-François d'AGUESSEAU].
Les fables d'Esope, gravées par Sadeler, avec un discours préliminaire, & les sens moraux en distiques. Edition toute différente de la premiere.
Paris, Claude-Charles Thiboust, 1743. 4to (25.5 x 20.5 cm). With a frontispiece and 139 half-page fable illustrations in the text (9 x 11 cm), all etched and engraved by Aegidius Sadeler. Contemporary mottled sheepskin, gold-tooled spine.
€ 6,500
The third French Aesop adaptation to use the 140 plates originally etched by Aegidius or Gilles Sadeler (ca. 1568/70-1629) for his Theatrum morum (Prague, 1608), here reordered and with a new prose text, probably written by Henri-François d'Aguesseau (1668-1751), Chancellor of France three times between 1717 and 1750. The etching for fable 117 shows an American buffalo (bizon), the earliest image that really looks like the animal familiar to us today. "These added designs by Sadeler are highlights in the history of book illustration" (Hodnett, p. 39).
With a 20th-century bookplate and ink stamps. The copper plate for fable 90 had lost much of its detail and some others show slight degradation, but in general they remained in good condition and are also well printed. The corner of 1 leaf has been torn off, and there is an occasional small marginal tear or faint stain, but the book remains in good condition and has large margins. The binding is chipped and cracked at top of the spine and shows a few smaller defects, but is also in good condition. A late showing of 140 of the best illustrations in the Aesop tradition, etched and engraved in 1608.
Hodnett, Marcus Gheeraerts, pp. 38-41; Hollstein XXI, p. 80; Smith, Het schouwtoneel der dieren, pp. 39-41.
Related Subjects: