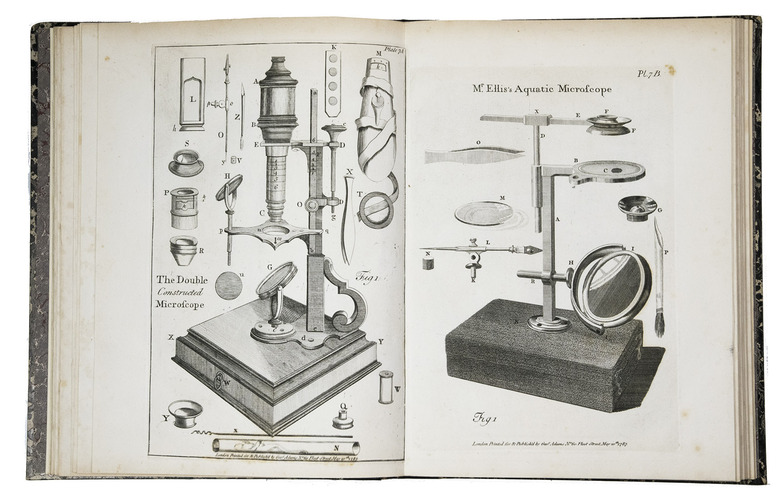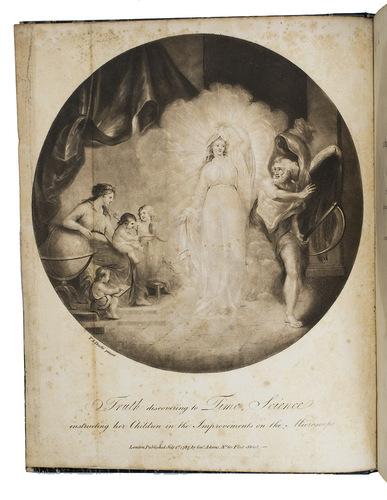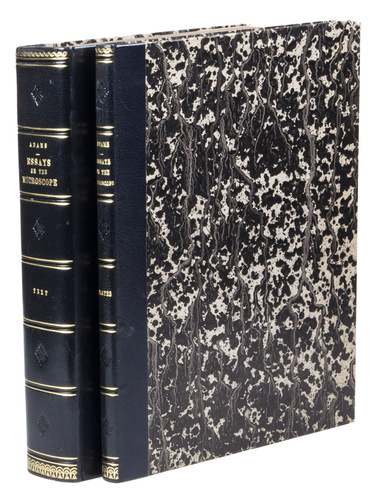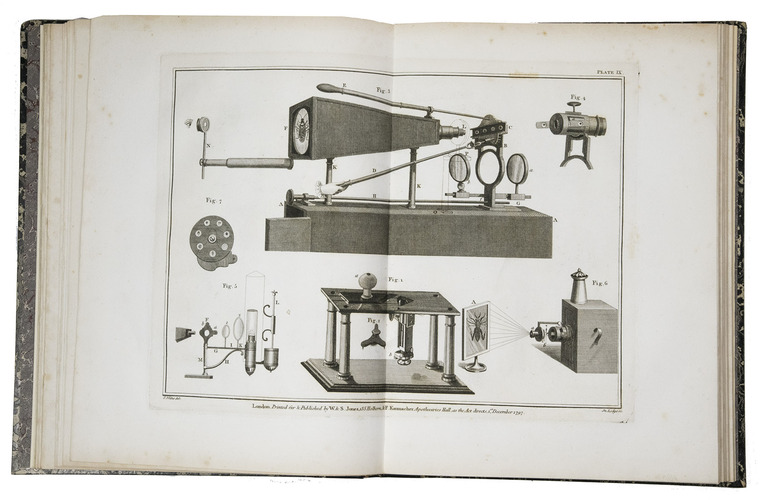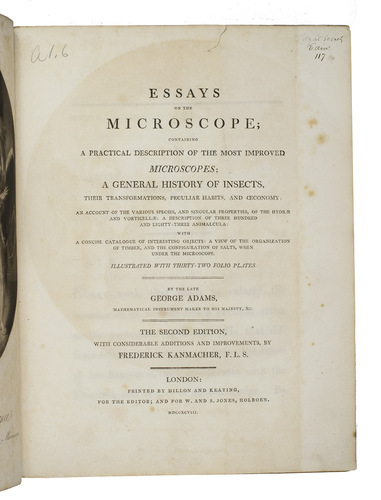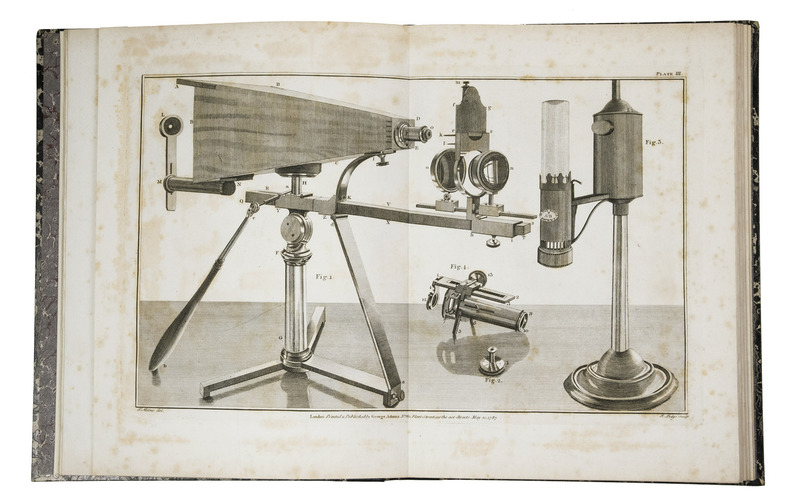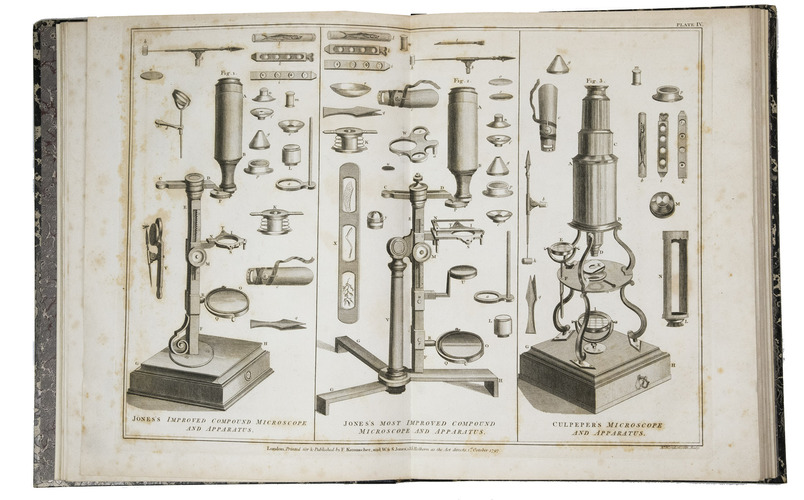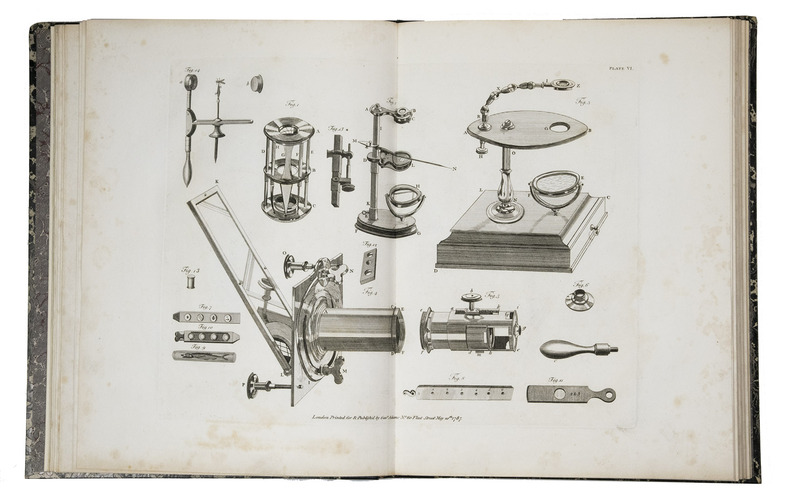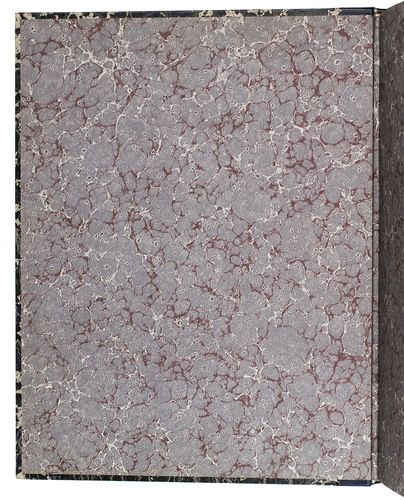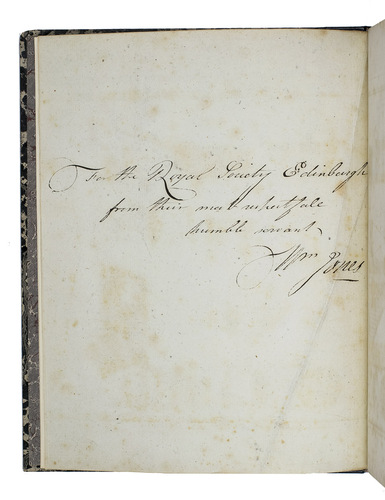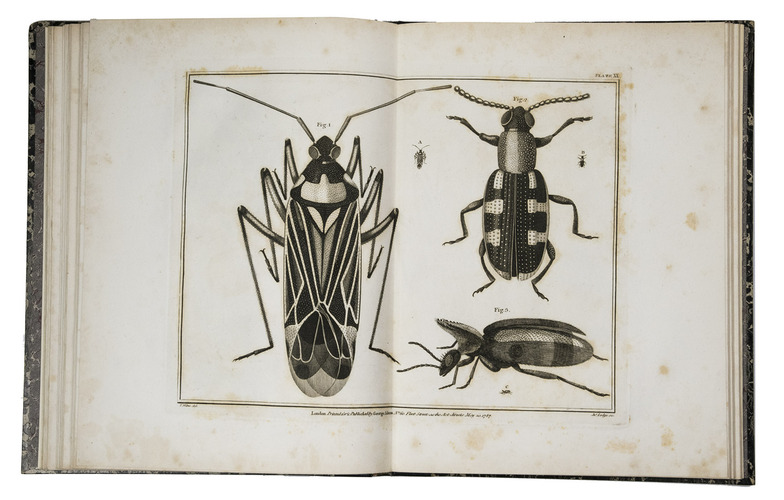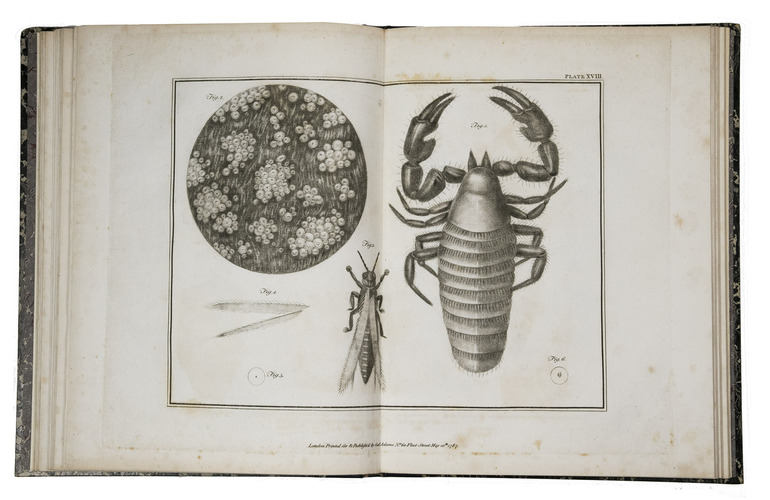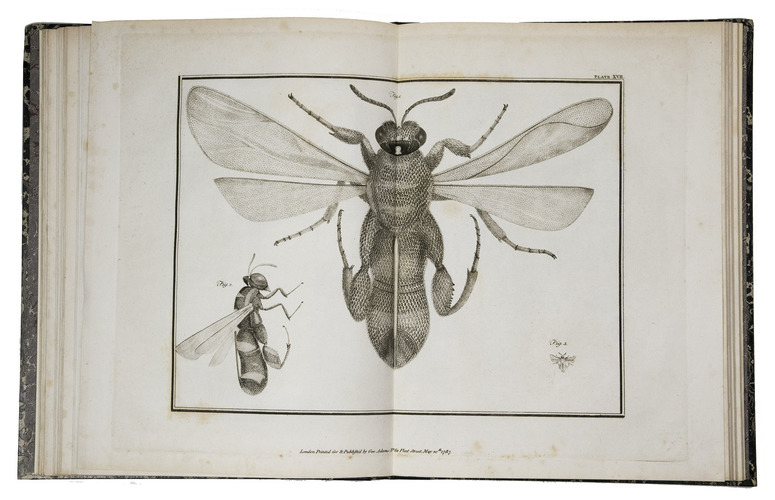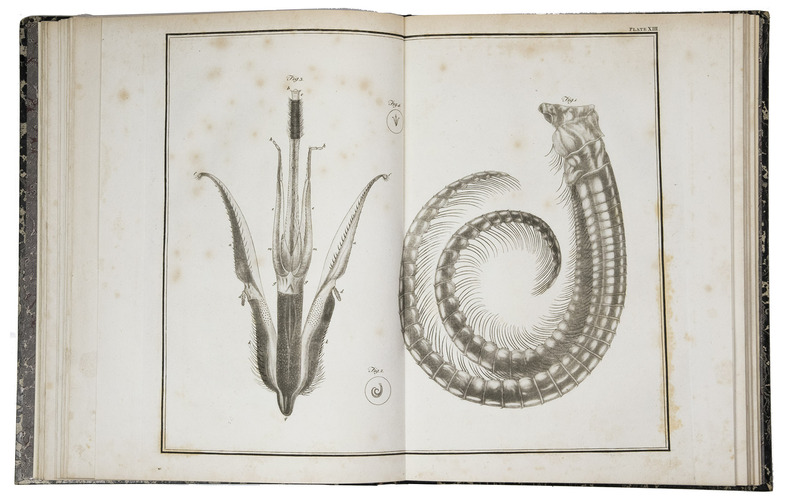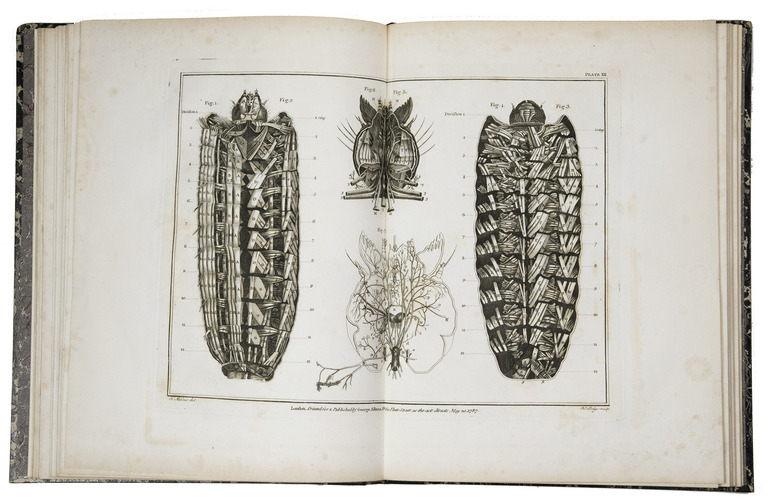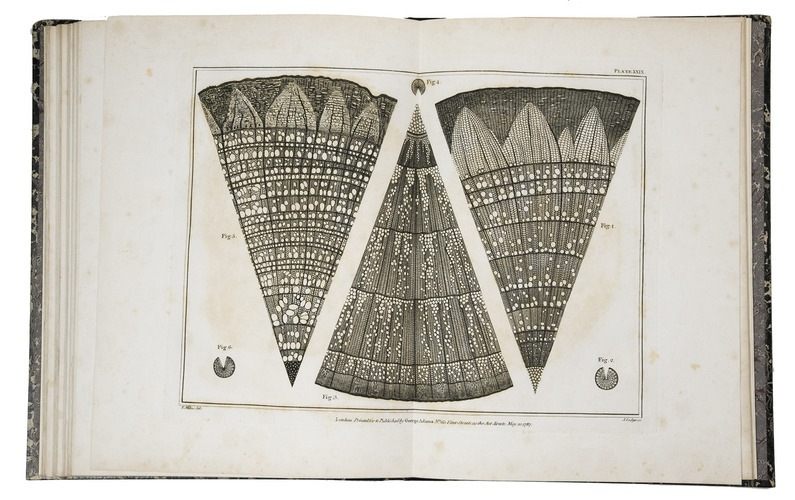 ADAMS, George (Frederick KANMACHER, ed.).
Essays on the microscope; containing a practical description of the most improved microscopes; a general history of insects, their transformations, peculiar habits and oeconomy: an account of the various species, and singular properties, ...The second edition, with considerable additions and improvements, ...
London, Dillon and Keating for W. and S. Jones, 1798. 1 text volume and 1 plates volume. Large 4to. With an allegorical mezzotint frontispiece in sepia in the text volume and 32 numbered double-page plates (numbered I-XXXII) mounted on guards, printed from 36 copper plates (plates 2, 7, 23 and 24 each from 2 copper plates distinguished as A and B) with hundreds of figures showing microscopes, associated equipment and microscopic views of insects, microbes, shells and tissue samples. Uniform 20th-century dark blue morocco. XVII, [7], 724, 14, 2 pp.
€ 2,500
Second edition of a detailed and thoroughly illustrated account of microscopes and their use by the famous London optician George Adams (1750-1795), mathematical instrument maker to King George III, first published in 1787, but here with both the text and illustrations greatly expanded. Adams earned a worldwide reputation as a maker of spectacles and microscope lenses and wrote many scientific publications that give regular and systematic instruction in the most important branches of natural science with all its modern improvements, including the present one devoted to microscopes.
With an owner's inscription of the Edinburgh Royal Society on the title-page of the text volume and an inscription, perhaps by the Glasgow professor of medicine, eye surgeon and fellow of the Royal Society Thomas Wharton Jones (1808-1891) on the first contemporary endpaper of the plates volume: "For the Royal Society Edinburgh from their ... humble servant / Mr Jones". Bindings only very slightly worn. Frontispiece and title-page slightly foxed, also some foxing throughout the text volume. Otherwise in good condition. ESTC T88415; Hagen, p. 2; Horn & Schenkling 39; Nissen ZBI 24; Pritzel 18; cf. Poggendorff I, p. 10 (1787 ed.).
Related Subjects: