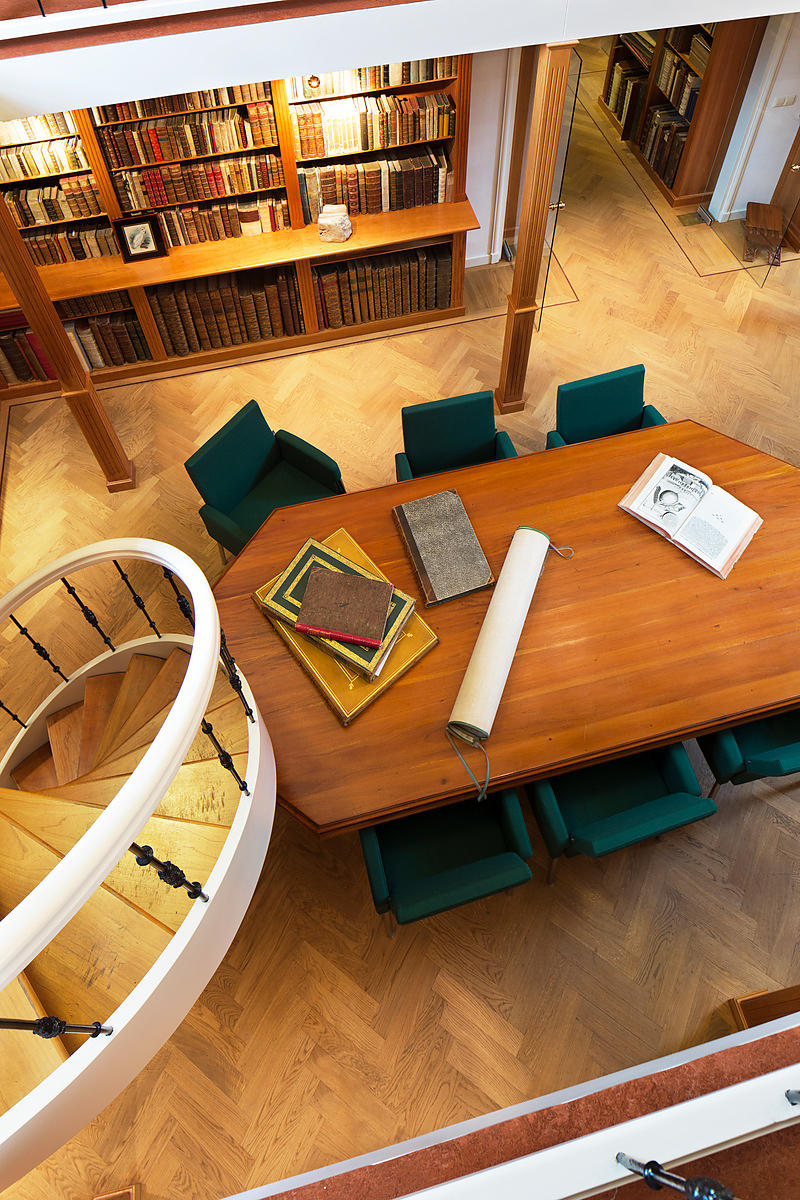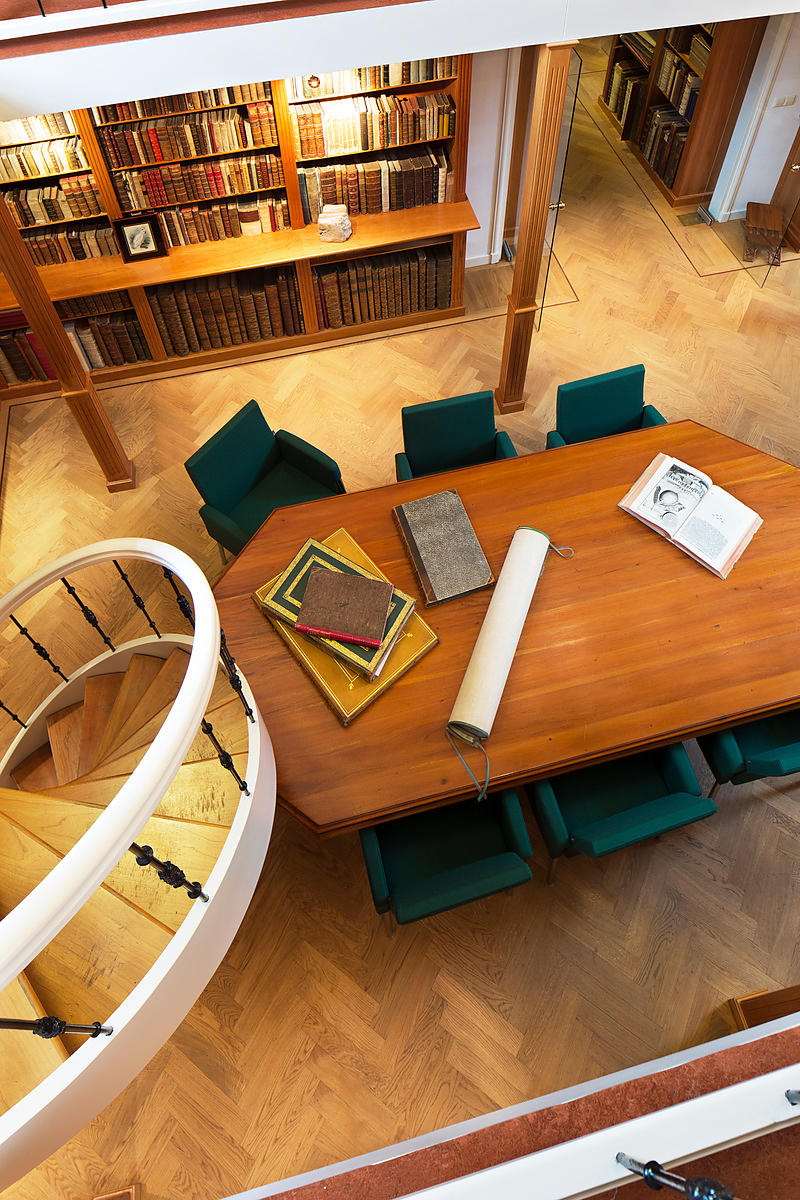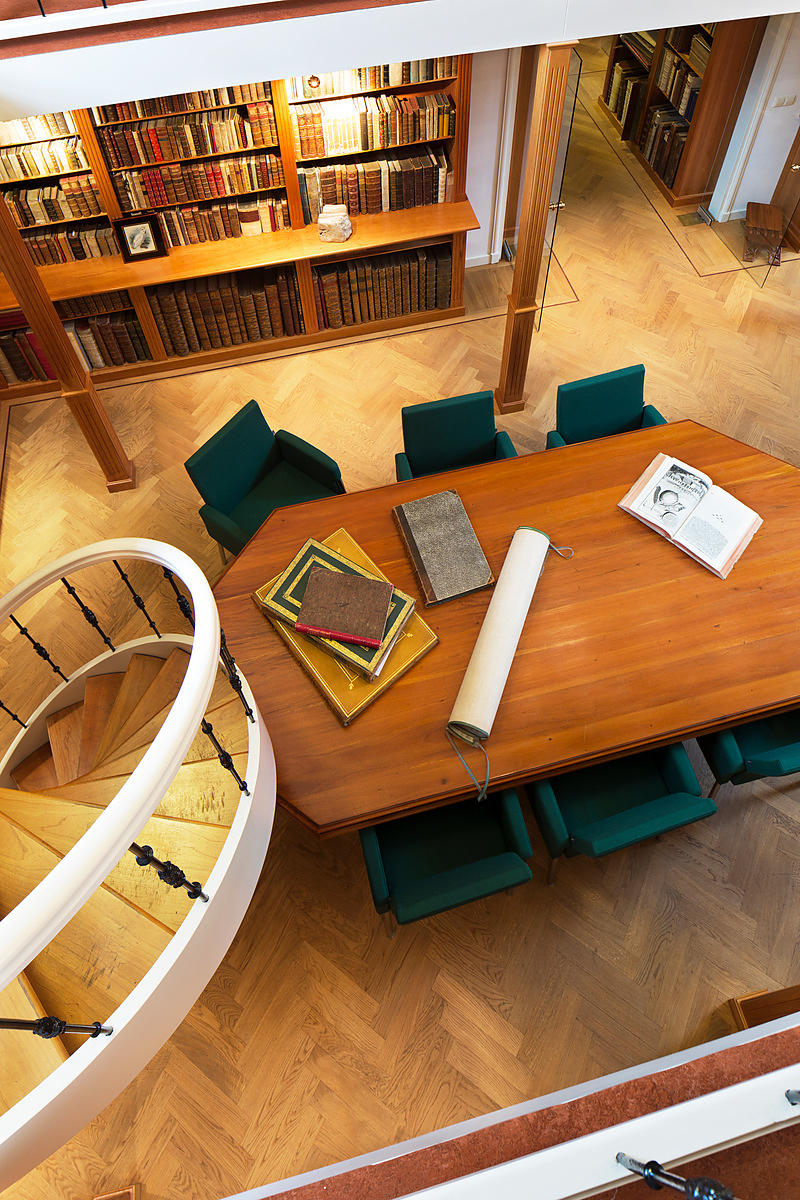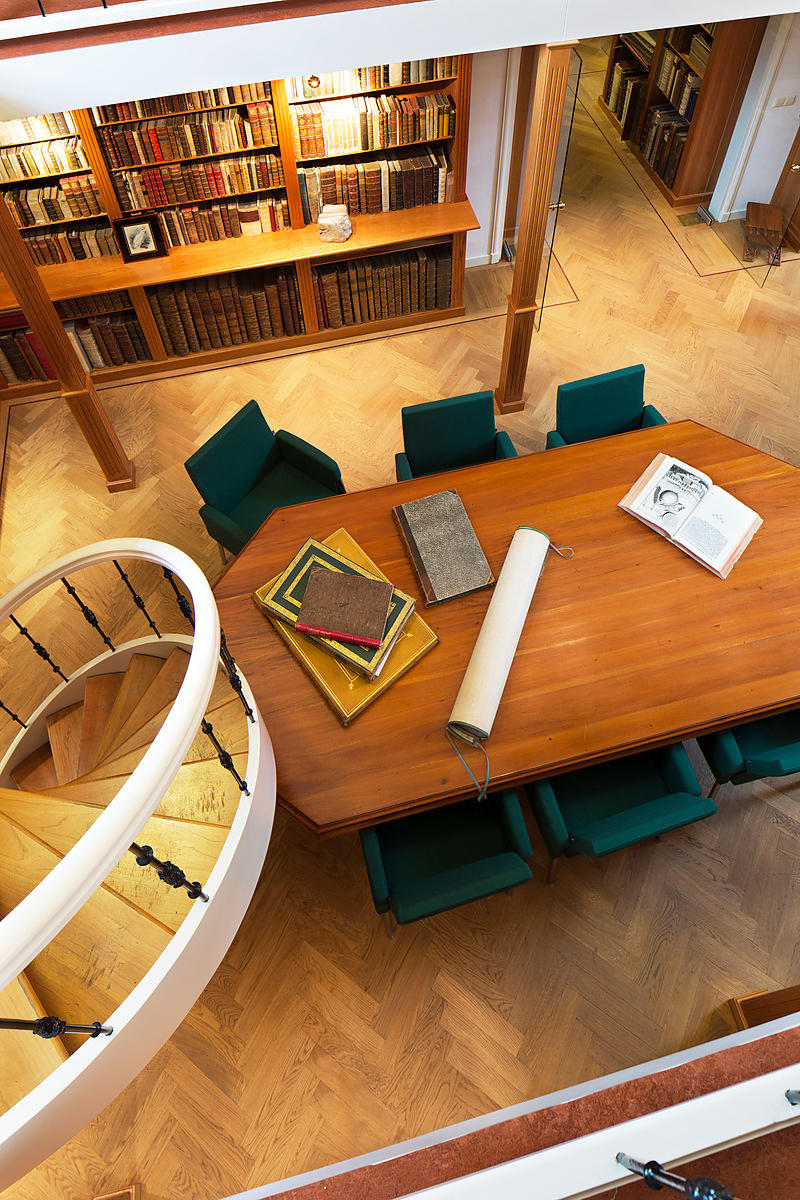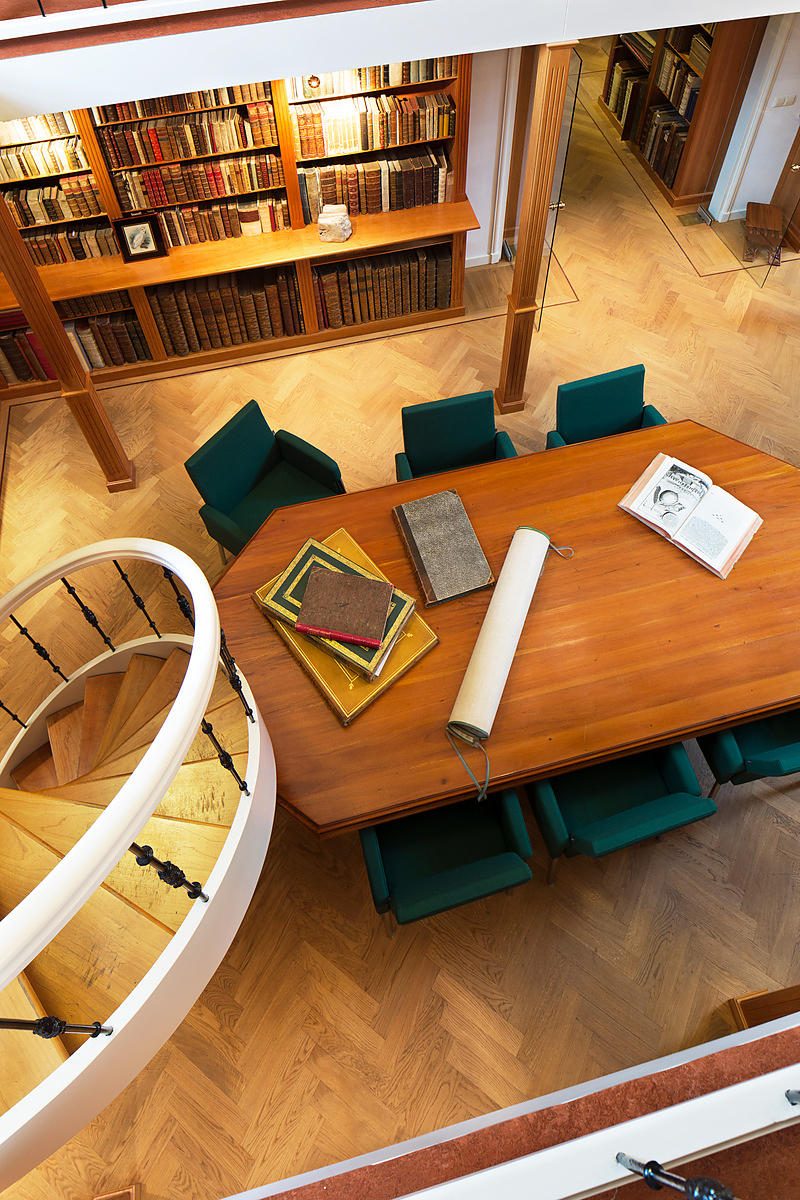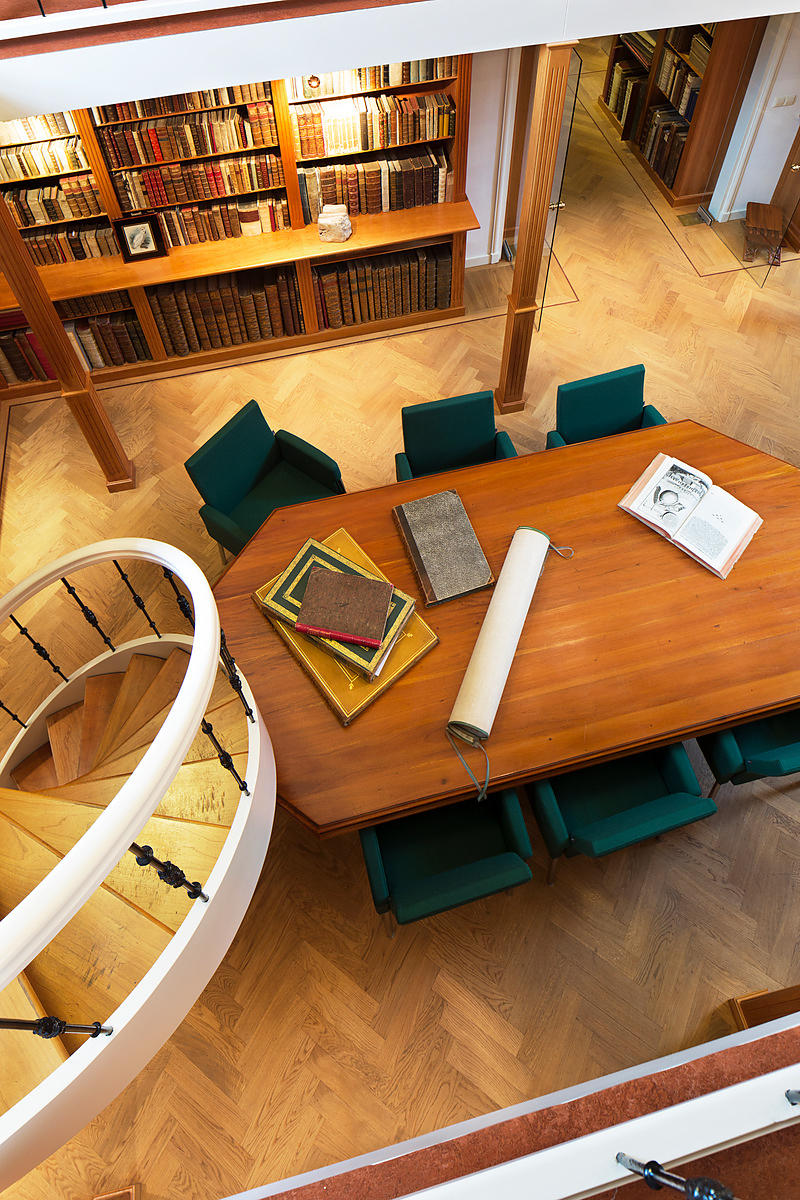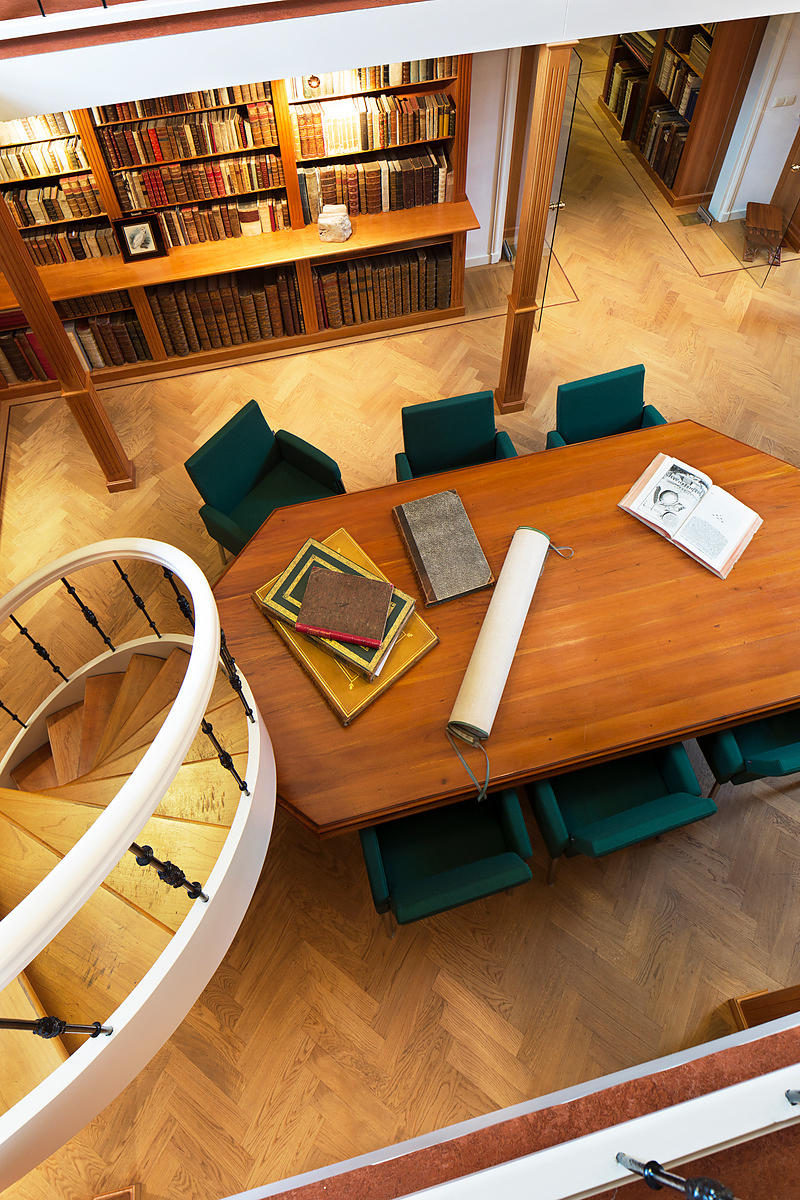 ADALBERT, Prince of Prussia (Robert Hermann SCHOMBURGK and John Edward TAYLOR, translators).
Travels in the south of Europe and in Brazil with a voyage up the Amazon and its tributary the Xingu', now first explored.
London, David Bogue (colophon: printed by Richard and John Edward Taylor), 1849. 2 volumes. Large 8vo. With a lithographed frontispiece showing Adalbert and two friends hunting in a Brazilian forest and 4 lithographed folding maps, hand-coloured in outline, showing the bay of Rio de Janeiro, the province of Rio de Janeiro, the delta of the Amazon River and the course of the Xingu River. Bound by Westleys & Co., London, in contemporary richly blind-tooled green cloth, spine lettered in gold, light yellow endpapers. XVI, 338, [1], [1 blank]; V, [1], 377, [1] pp.
€ 1,250
First edition in English of the extremely rare and privately printed German account of the voyage of Prince Adalbert of Prussia (1811-1873), also known as Heinrich Wilhelm Adalbert von Preussen, in southern Europe (including Malaga, Granada, Gibraltar, Cadiz, Madeira and Tenerife) and Brazil, including visits to Rio de Janeiro and travelling along the Amazon to the Xingu River. Since the German edition, Aus meinem Tagebuch 1842-1843 (Berlin, 1847) had only a limited print-run of 100 copies for distribution among Adalbert's friends, the present first English edition was also the first edition to be printed for a broader public. Although Borba de Moraes calls for two issues of the English translation, both appearing in 1849, he notes that one contains the words, "with an introduction by Baron von Humboldt" on the title-page (as in ours), though in fact this introduction is present in both issues: "the two issues differ in no other way" (Borba de Moraes).
"Of all tributaries of the Amazon, the Xingu was the least known. ... Adalbert's survey was the first of its kind, but saw only the lowest 300 kilometers of the river." (Howgego). Nevertheless, Adalbert's account of his exploration of the Rio Xingu remained the standard account of the subject for 35 years before Karl von den Steinen explored the upper part in 1884.
Bindings slightly worn at the edges, a light stain on the front board of vol. 1, some marginal foxing in both volumes, vol. 2 with some bolts unopened, flyleaf to the frontispiece loose, but overall in good condition. Borba de Moraes I, p. 14 (calling for 1 map only); Borba de Moraes & Berrien, Manuel bibliográfico de estudos Brasileiros I, 1856; Howgego, 1800-1850, A3; Sabin 162.
Related Subjects: