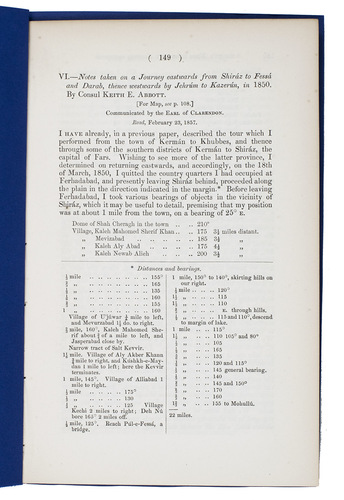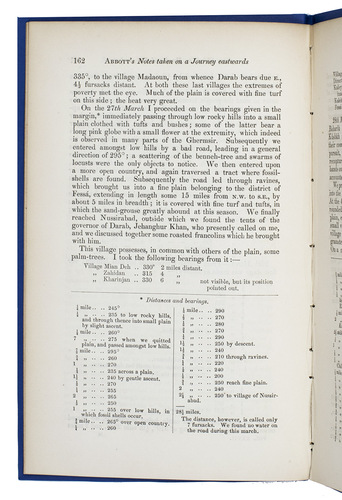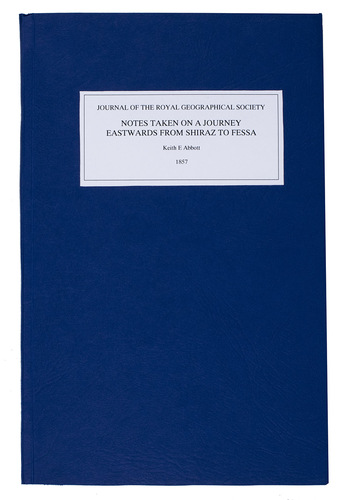 ABBOTT, Keith E.
Notes taken on a journey eastwards from Shiráz to Fessá and Darab, thence westwards by Jehrúm to Kazerún, in 1850.
[London, Wiley, 1857]. 4to. Modern blue wrappers. 149-184 pp.
€ 400
Abstract from the Journal of the Royal Geographical Society of London, vol. 27. Transcript of a presentation held at the Royal Geographical Society, February 23, 1857, by British diplomat Keith Edward Abbott (1814-1873). He was active throughout his career as a diplomat in the Middle East, mostly Persia. In the present work he describes the journey that he undertook in 1850 in southwestern Iran. He takes notes at length of everything that he encountered.
In very good condition.
Related Subjects: