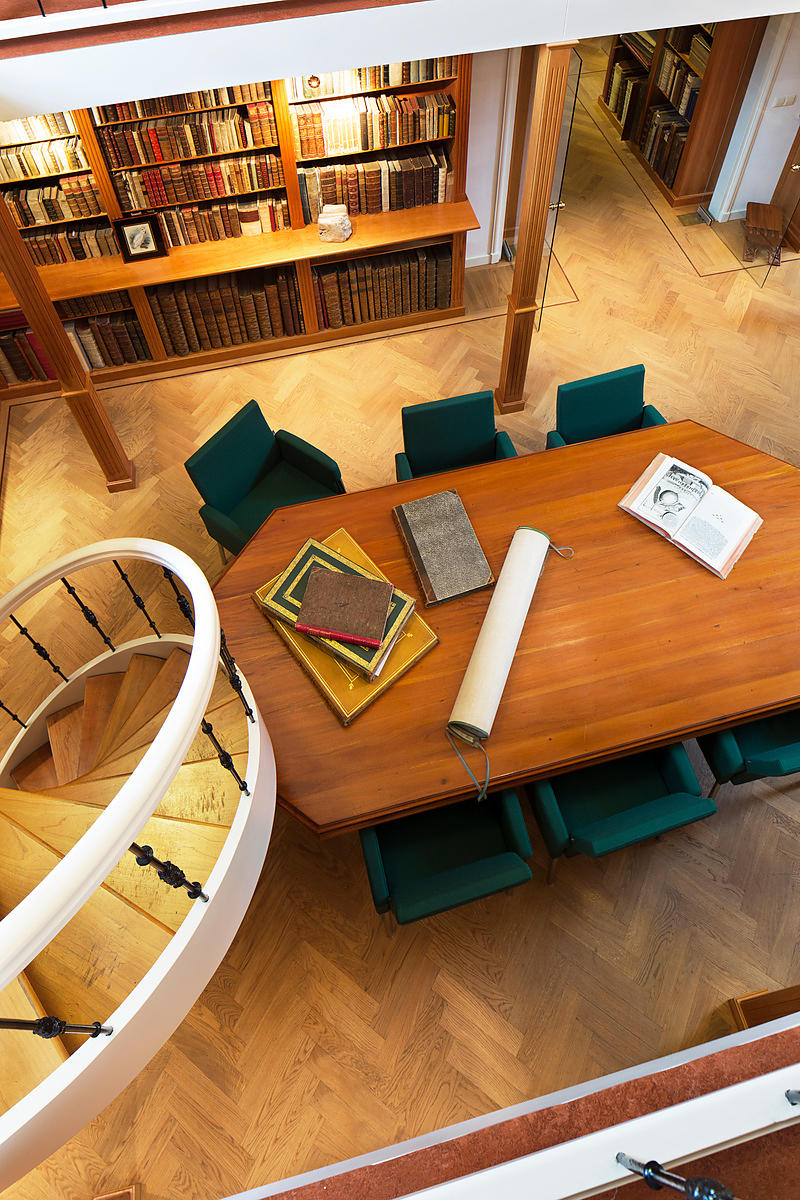 [VIEWS - NETHERLANDS - HEEMSTEDE]. MOUCHERON, Isaac de.
Plan ou veüe de Heemstede, dans la province d'Utrecht | Afbeeldinge van Heemstede, in de provincie van Utrecht.
[Amsterdam], Nicolas Visscher, [ca. 1700]. Very large etched bird's-eye view of the Heemstede estate and gardens (99 x 71 cm) engraved by Daniël Stoopendaal and printed on 2 2/3 sheets from 2 copper plates. Framed.
€ 15,000
A magnificent meter-high bird's-eye view of the sumptuous Heemstede house and gardens, the estate of Diderick van Velthuysen (1651-1716). "The fame of the gardens of Heemstede (near Houten in the province of Utrecht) was, and still is, considerable. In literature both at home and abroad the design of this garden is listed only after Het Loo, Zeist and De Voorst [the palaces of William III and the leading noblemen of his court] as a highlight in Dutch garden art. Heemstede owes this renown above all to Daniel Stoopendaal's glorious aerial view"( Anglo-Dutch Garden).
In good condition, with only a few small rust spots and two small holes, and with a small tear repaired. Mice appear to have nibbled at the upper right margin of each sheet, but politely stopped before reaching the border. A magnificent view of sumptuous formal gardens.
Anglo-Dutch Garden 62; Berlin Kat. 3401; Hollstein (Dutch & Flemish) XXVIII, p. 142, 43.
Related Subjects: