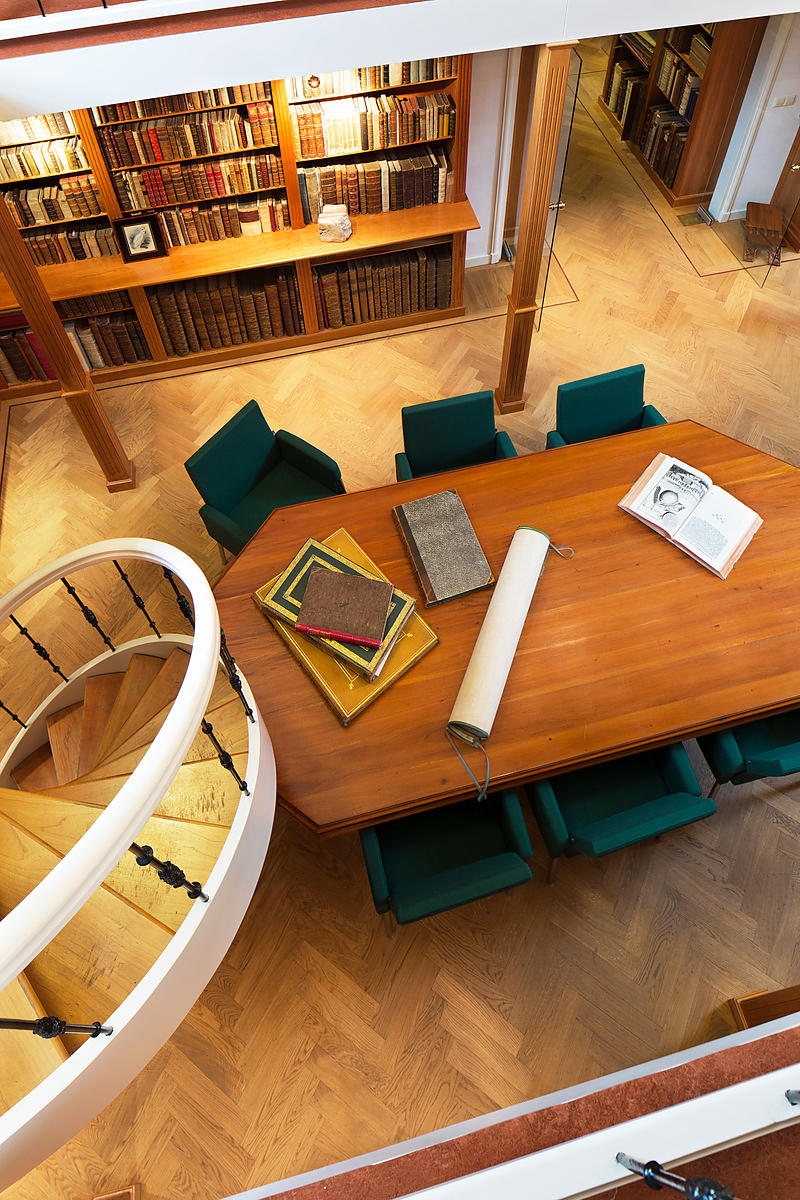 [SPEER, Daniël].
Zwey nachdänkliche Traum-Gesichte, von dess Türcken Untergang. Zweifels ohn von göttlicher Direction. Herauss gelassen von mehrmals zugetroffen erfahrnem Designante Somniatore.
[Ulm, Matthäus Wagner], 1684. 4to. With engraved frontispiece, allegorically illustrating the Ottoman defeat in 1683. Modern wrappers.
€ 4,500
Rare pamphlet describing two dreams supposedly predicting the fall of the Ottoman Empire. It was written by the German composer and novelist Daniel Speer (1636-1707), under the pseudonym "Designante Somniatore", and opens with some remarks on predictive dreams with reference to the Old Testament. Speer's pamphlet, written just after the Battle of Vienna (1683), expresses a deep-seated fear of the Ottoman Empire, which, thrusting into the heart of Europe, seemed a serious threat to Christianity. Speer had previously published a treatise on Turkish music in his autobiographical novel Türkischer Vagant.
With manuscript annotation on back of frontispiece and owner's entry on title-page.
VD 17 3:310364C; WorldCat (5 copies); not in Atabey; Blackmer; for the author: Roberts & Butt, "Speer, Daniel", in: Grove Music Online.
Related Subjects: