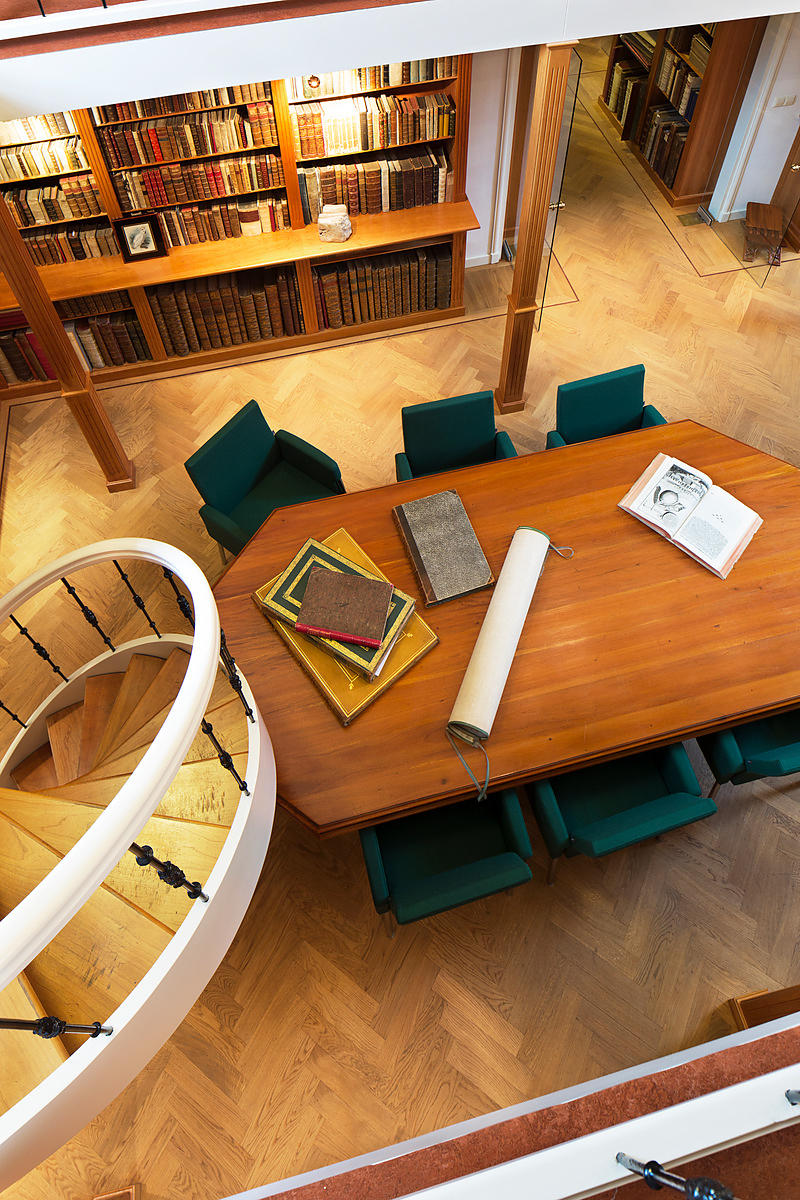 [SCHOUMAN, Aert].
[Proboscidea louisianica].[Netherlands, 2nd half of the 18th-century]. Watercolour on laid paper (40.5 x 27 cm) of a flowering Proboscidea louisianica, with fruit and a horned seedpod on the ground. In passepartout (55 x 40 cm).
€ 12,500
Beautiful watercolour drawing of a Proboscidea louisianica by the notable and versatile Dutch artist Aert Schouman (1710-1792). "He was best known for his ornithological studies rather than for his botanical work, but the latter are so pleasing, with the plants in their pale, scenic settings that do not distract the eye"(De Bray). This species, native to Mexico and the southern United States, is commonly known under a variety of names, including devil's claw and ram's horn. It's named after its claw-shaped seed pods, that appear as its fruit dries and the flesh falls away, leaving a hard beak that splits into two horns. Both the fruit and the seedpod are depicted.Like most of Schouman's botanical drawings, the present is unsigned as it was probably part of the artist's private collection of study drawings auctioned after his death in The Hague on 10/11 December 1792. We like to thank the Schouman expert Charles Dumas for his information and confirmation of the attribution. In very good condition, with a small faint waterstain on top and a couple specks.
For Schouman: De Bray, The art of the botanical illustration (1989), p. 48; Nagler XVII, pp. 532-534; Thieme & Becker XXX, p. 270.
Related Subjects: