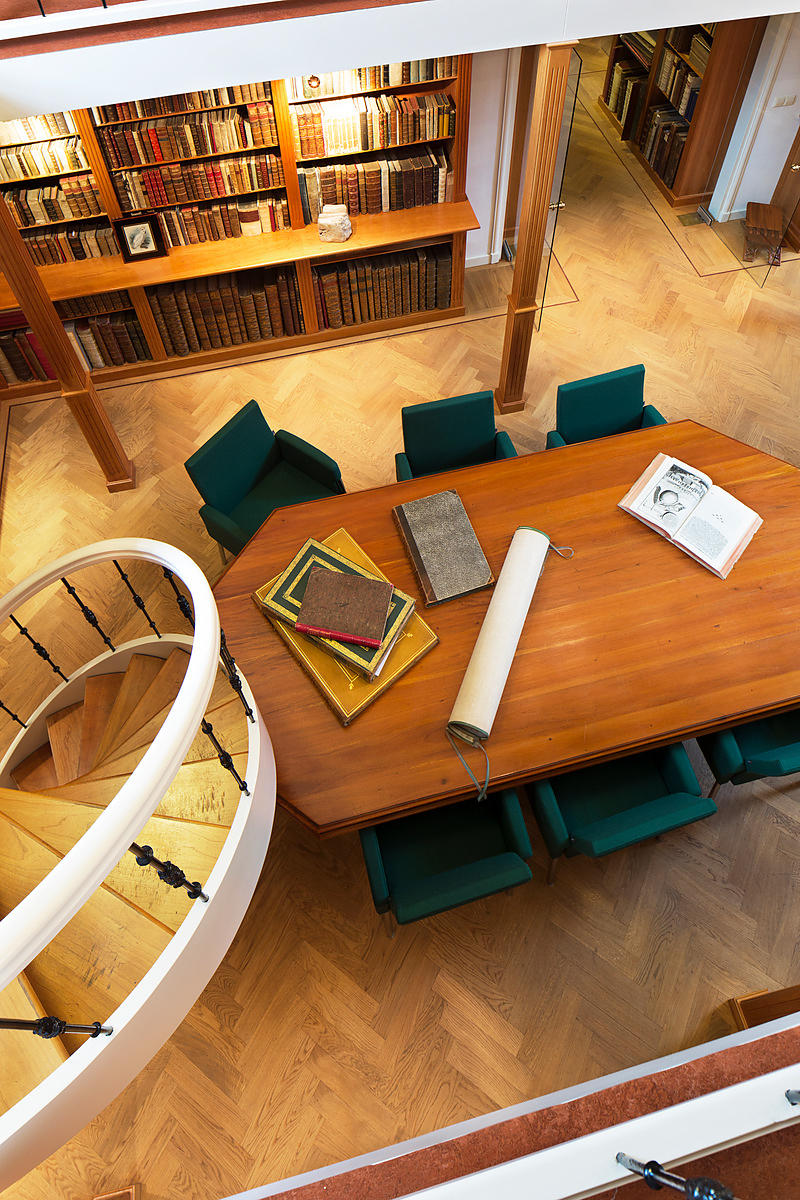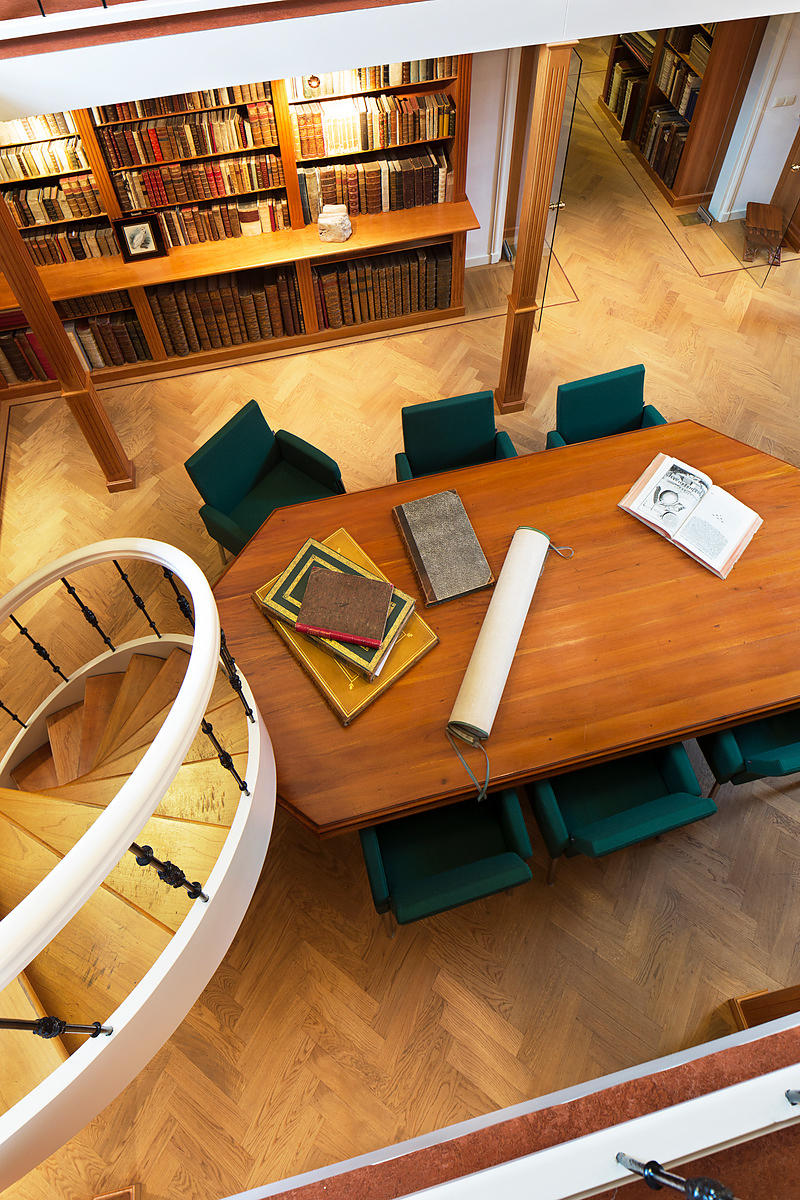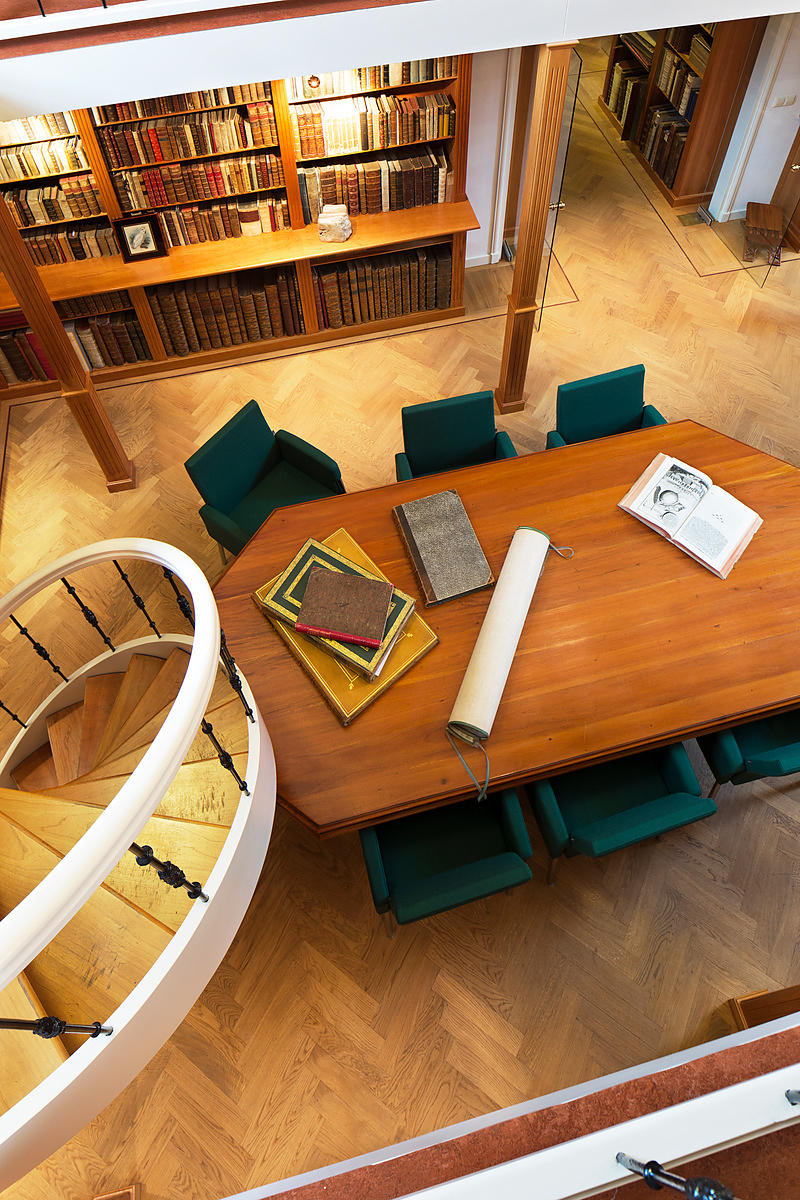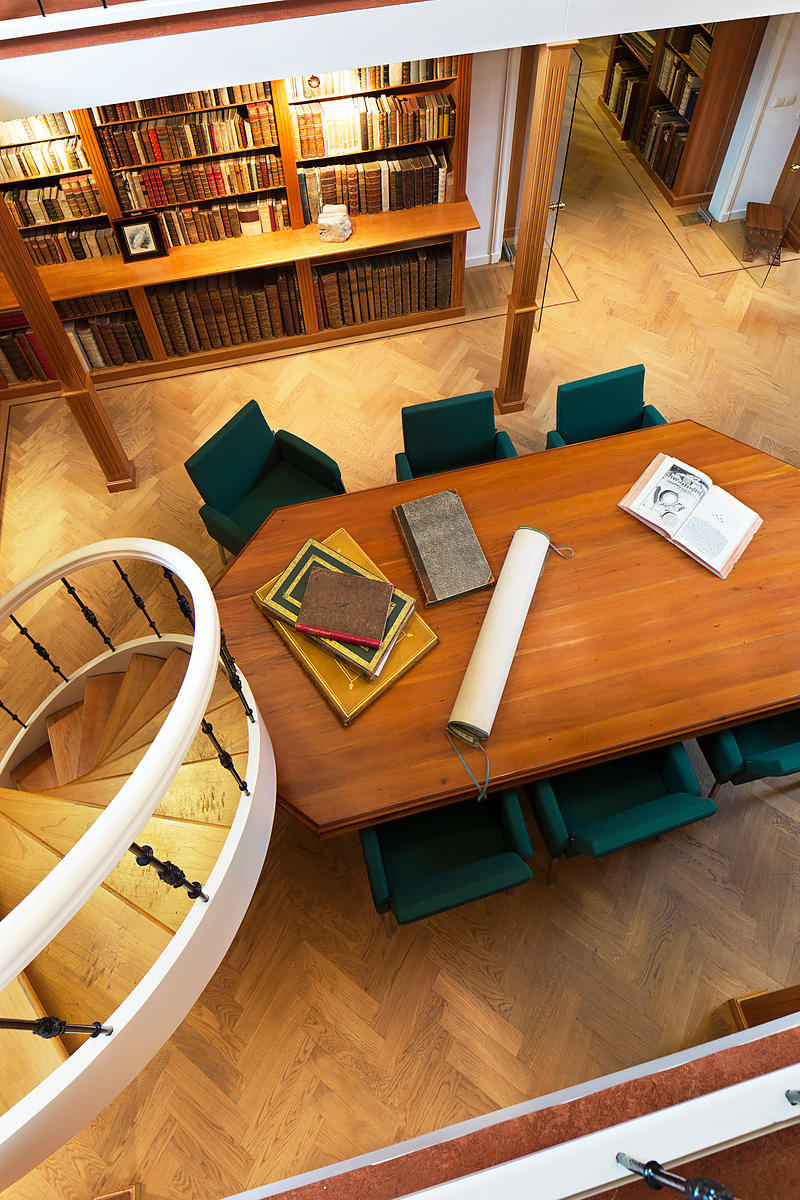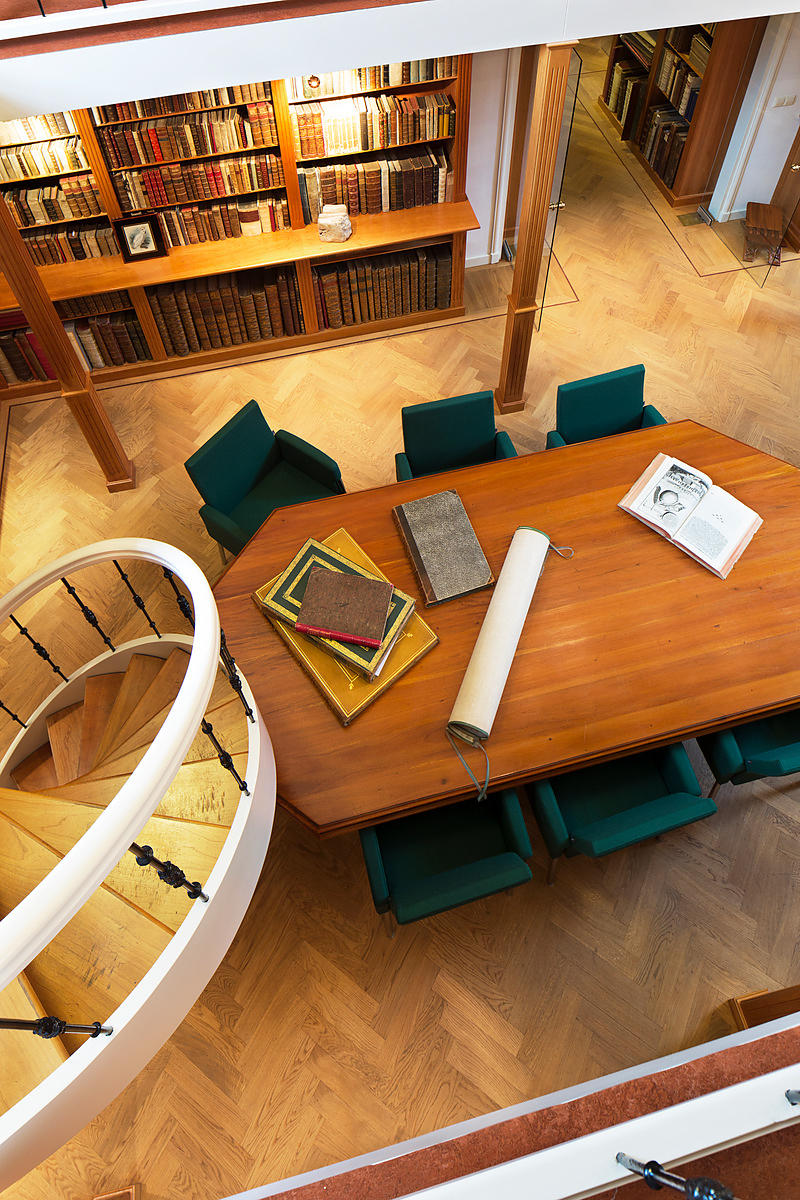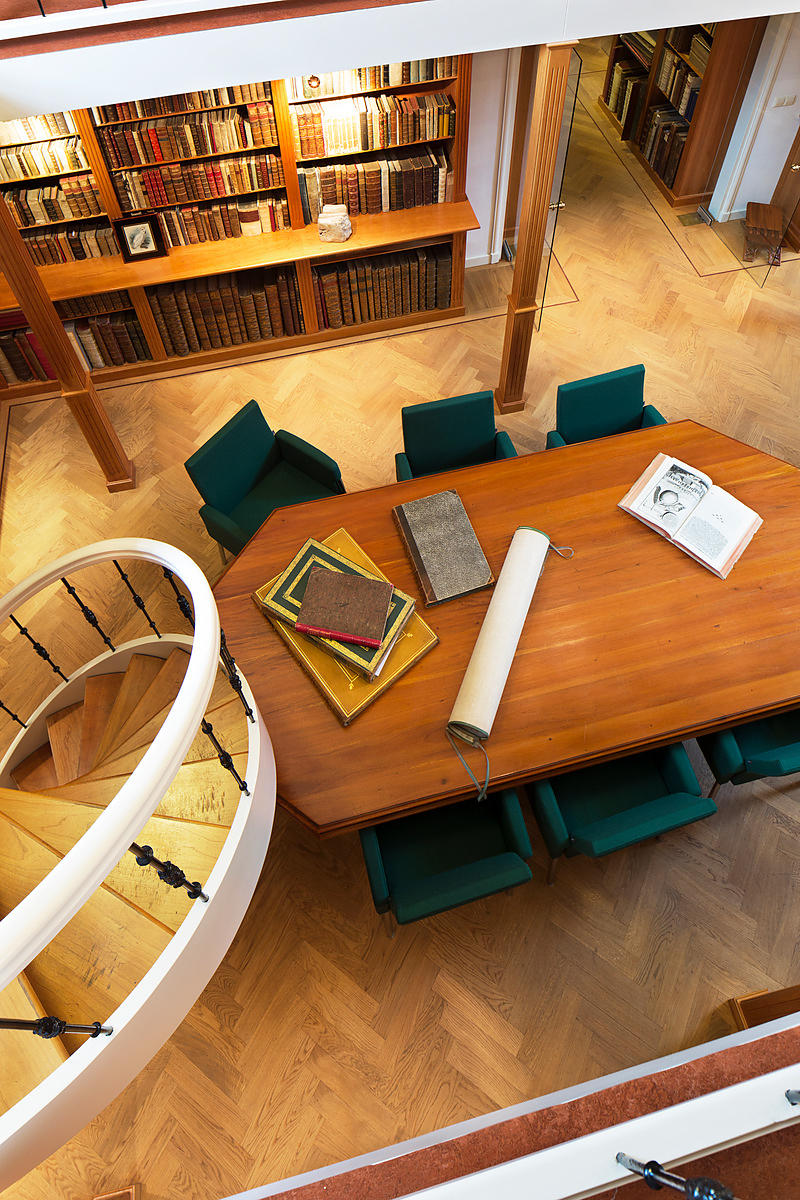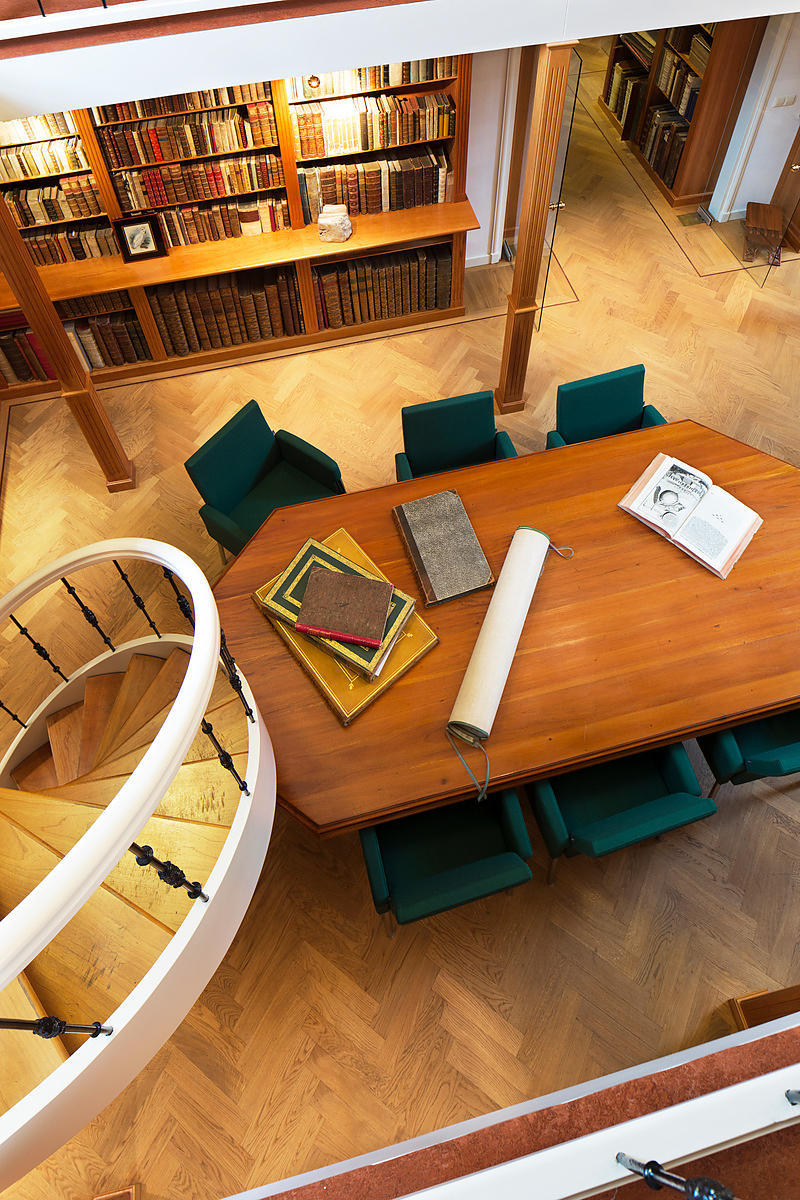 [PANCHATANTRA/BIDPAI]. [CAPUA, Johannes de, and Anton von PFORR (translators)].
Der alten Weisenn exempel sprüch, mit vil schönen Beyspilen und Figuren erleüchtet.
(Colophon: Strasbourg, printed by Jacob Frölich, 1539). Folio. With half-page woodcut illustration on title-page, further 1 full-page and 112 smaller (ca. 9 x 14 cm) woodcut illustrations in the text (including a small number of repeats), a woodcut royal procession above and woodcut device of a swan playing a viol below the colophon, numerous woodcut pictorial and decorative strips. Modern blind-tooled calf in 16th-century style.
€ 60,000
Rare early 16th-century German edition of the ancient Sanskrit Panchatantra fables, a classic of the genre, thought to have been assembled ca. 200 BC out of stories from an even older oral tradition. The title means "five books" and the stories became known in Europe through Hebrew translations of Arabic versions under the name Bidpai. Composed as a series of fables in a frame story (sometimes several layers of frame stories), it contains about 140 fables featuring animals as a mirror for human behaviour and was intended to educate people, especially young rulers. The various sections are designed to teach wisdom, courtesy correct conduct for princes and other virtuous and practical traits. The fables were translated into Greek and Hebrew in the Middle Ages from Arabic versions that were derived from Persian translations of the Sanskrit. Johannes de Capua translated the Hebrew into Latin around 1200, setting the standard for most European versions, which took on a life of their own.
With a tear in the title-page and a few other minor defects skilfully repaired, and some unobtrusive water stains, but generally in good condition.
Metzner & Raabe, Kat. ill. Fabelausg. 1461-1990, no. 20, 3; VD16 J 381 (6 copies); cf. Fabula Docet 29.
Related Subjects: