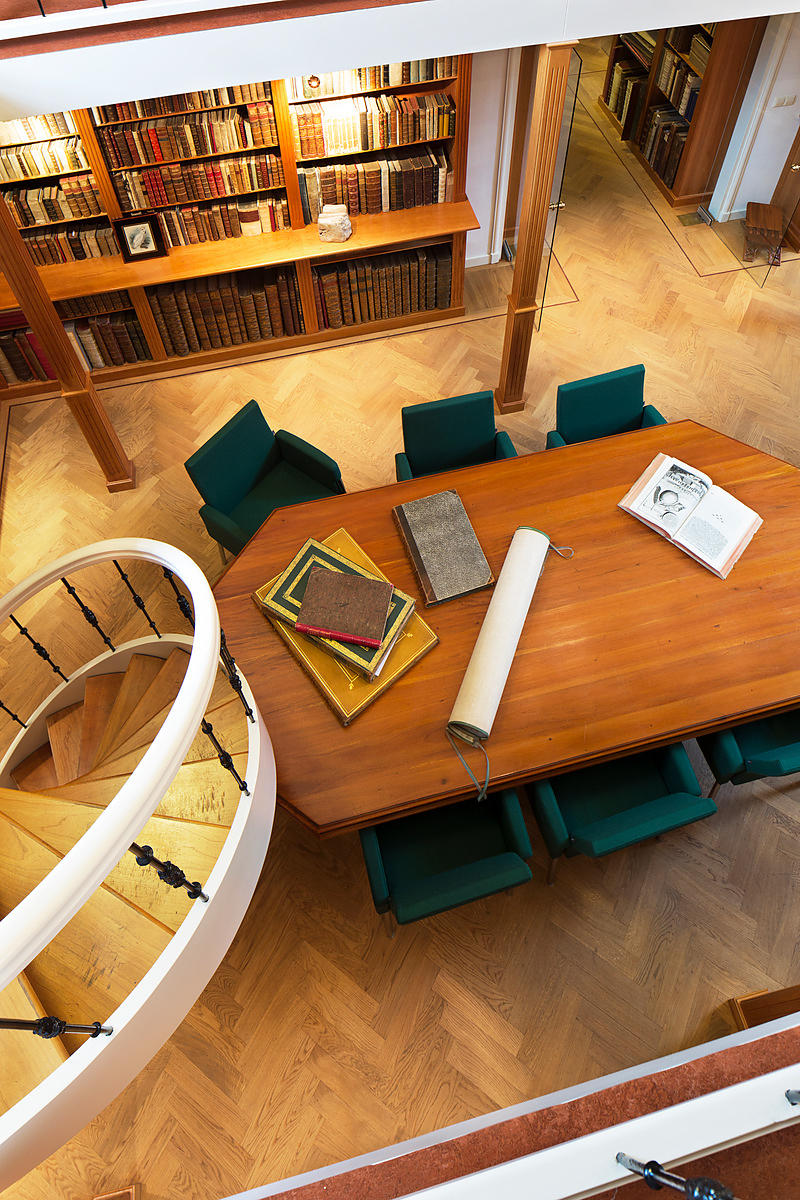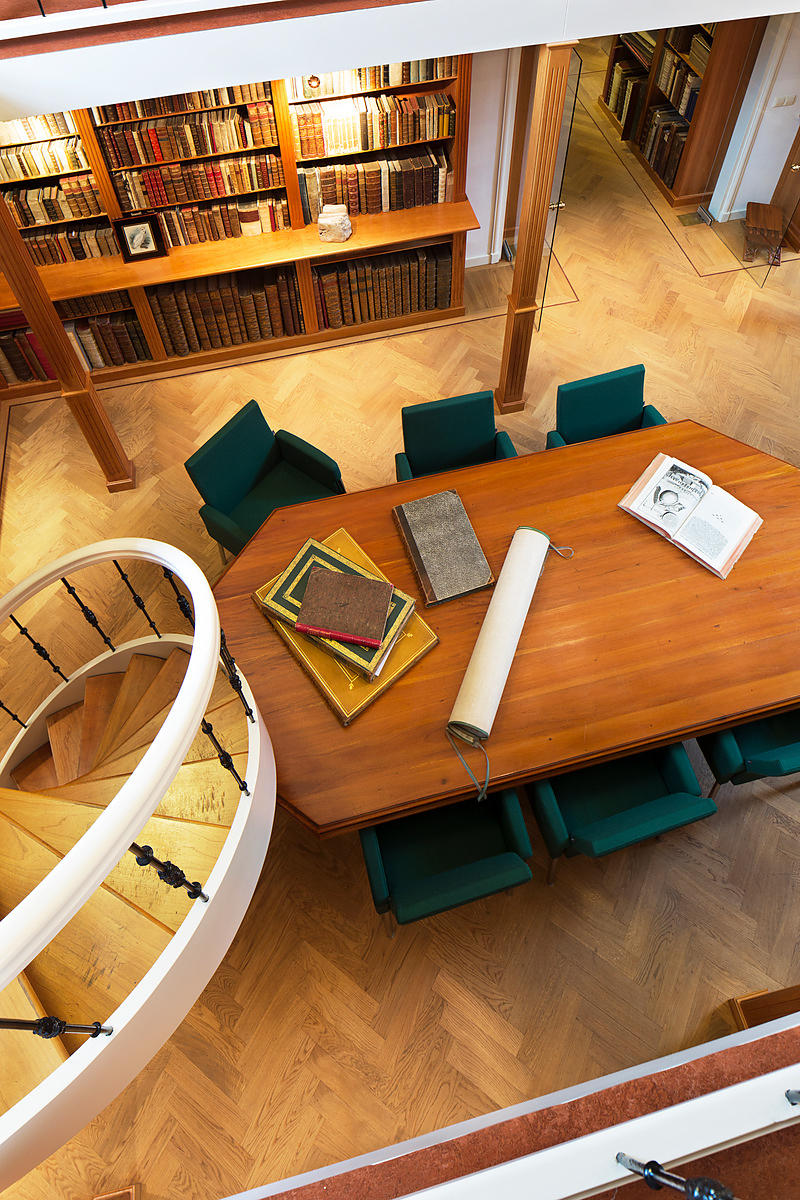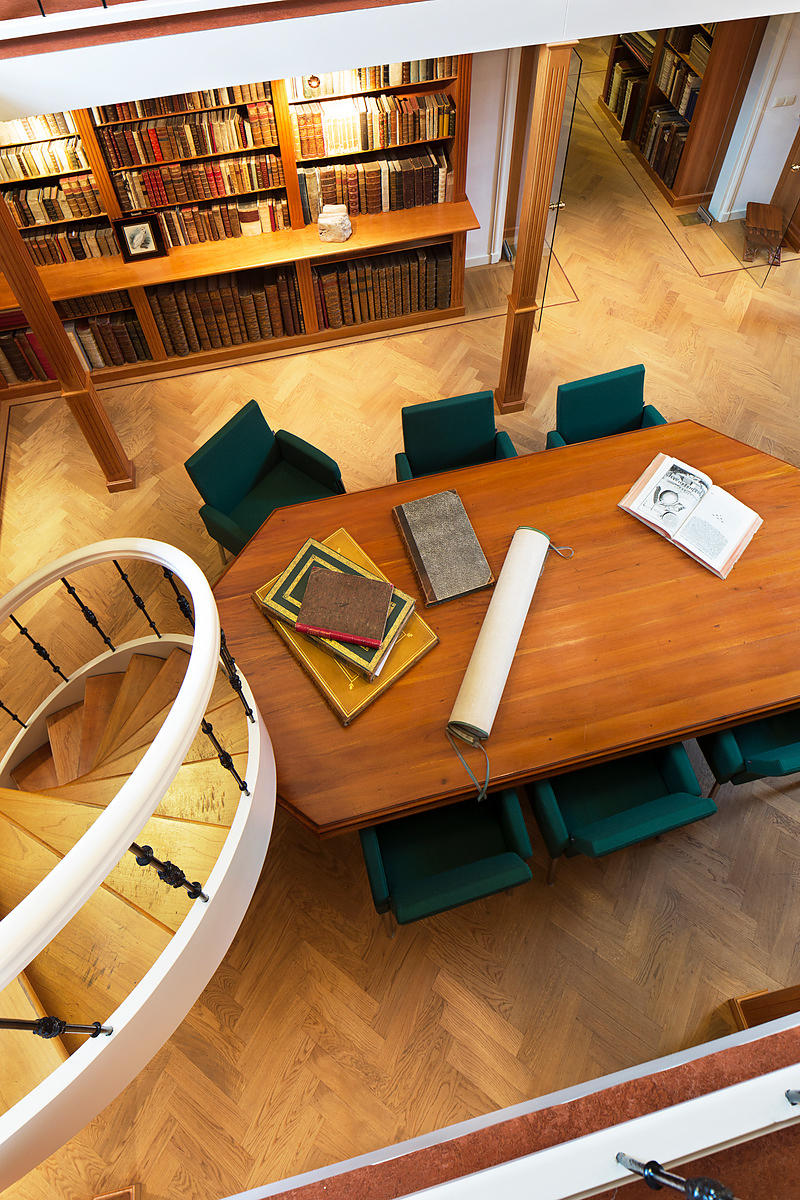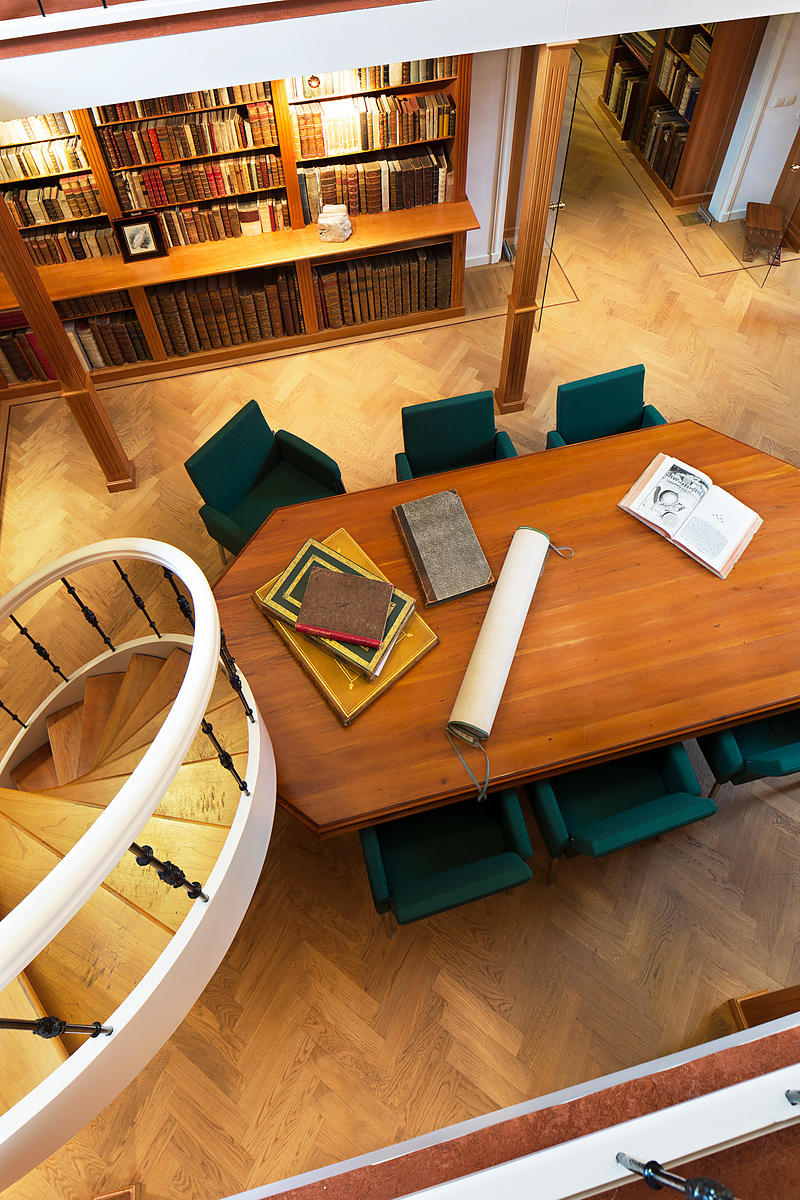 [O'HEGUERTY, Pierre André].
Essai sur les intérets du commerce maritime.
The Hague, 1754. 12mo. With a small woodcut illustrations on title-page, numerous fine woodcut head- and tailpieces, and a letterpress folding table. Contemporary mottled calf, gold-tooled spine with the monogram ("BB") of the Bibliotheque Bignon, gold-tooled board edges.
€ 975
First edition of a study on the profits of maritime trade and commerce by Pierre André O'Heguerty (1700-1763), a Breton economist and maritime expert. The work is largely based on his own experiences, as he, since his marriage, owned a large coffee plantation on the island of Bourbon. During his stay there, O'Heguerty started to collect documents on maritime commerce. When his wife died in 1745, he returned to France, and published several books on this topic. The essay can be seen as a plea to the French Government, to promote maritime trade and commerce with the French colonies, instead of allowing foreigners to take away the profits.
The binding contains the monogram "BB". Olivier shows this tool as the monogram of the prolific author Jean Paul Bignon, Abbé de St. Quentin, royal librarian and assiduous book collector. Bignon, however, died in 1743, eleven years before the publication of the present book. So it must be one of his descendants, who are also known book collectors.
Internally in very good condition. Some minor damage to the hinges and the mottling has resulted in some damage to the boards, but the bindings is still firm and the tooling on the spine still clear.
Barbier II, col. 259; Einaudi 4196; Kress 5376; Sabin 31236; for the monogram: Olivier 870, no. 8.
Related Subjects: