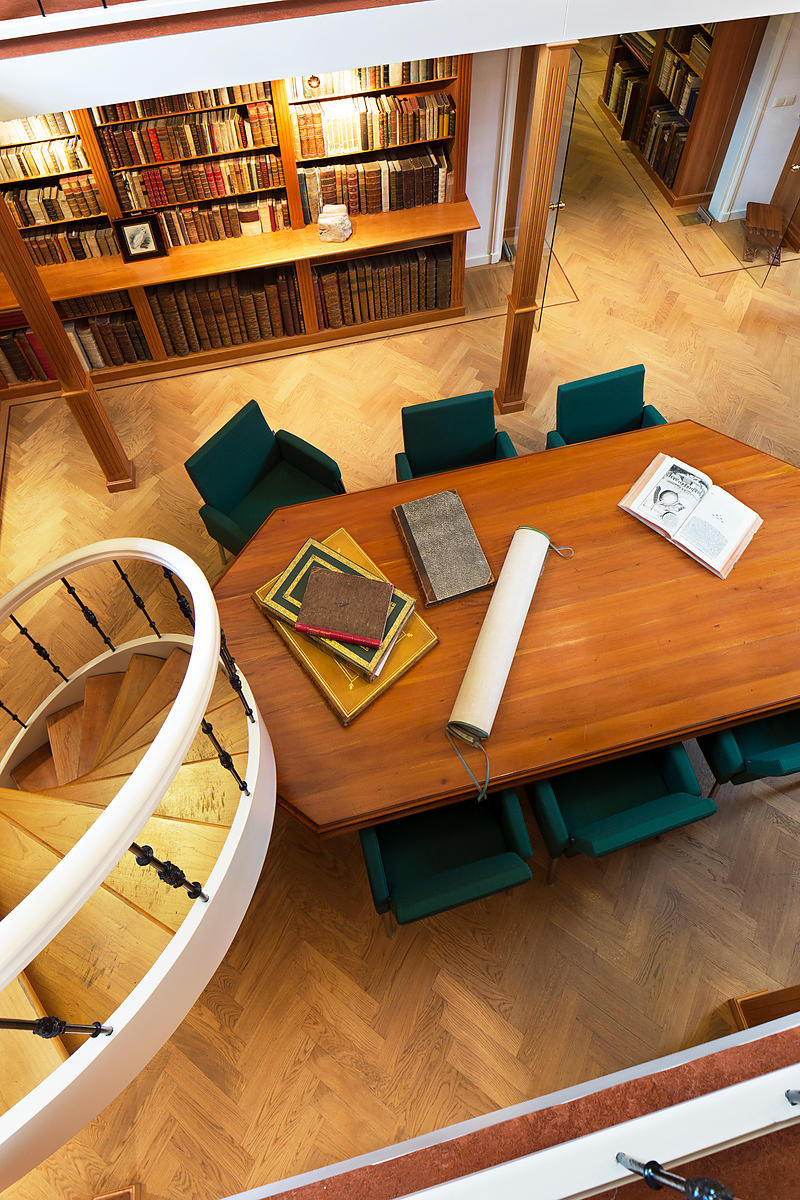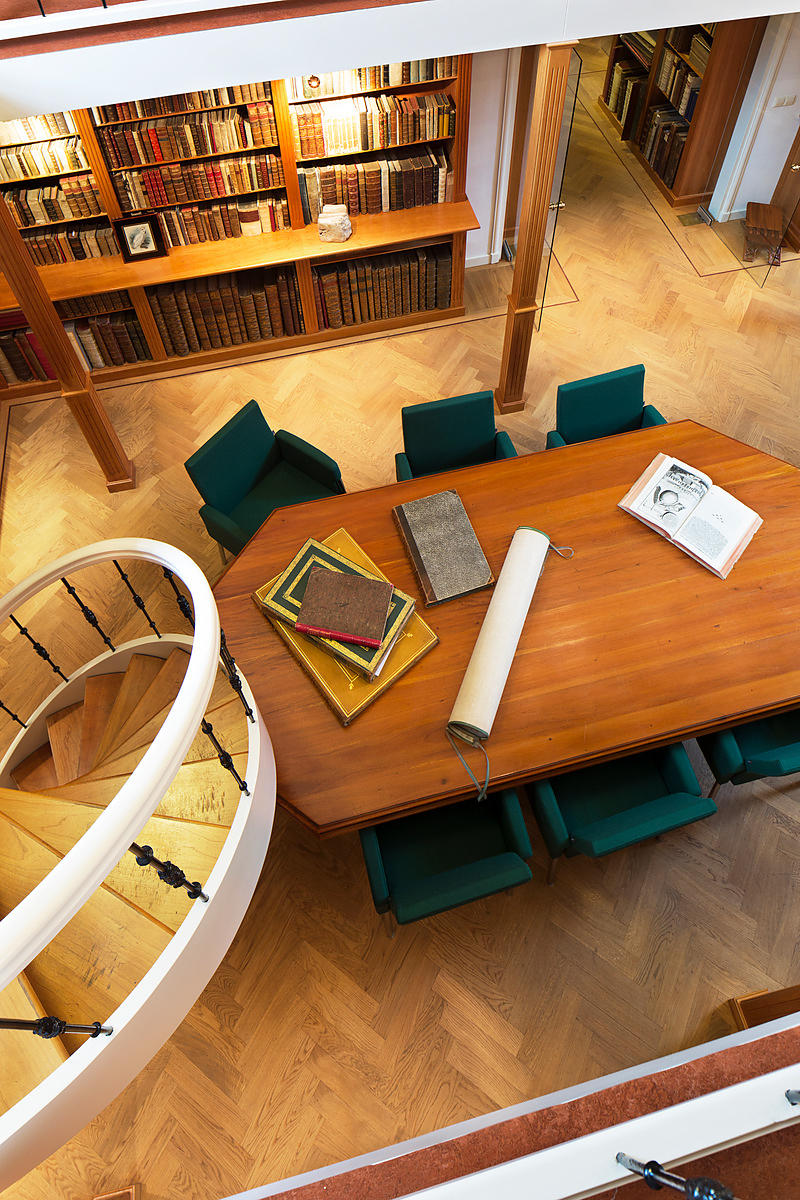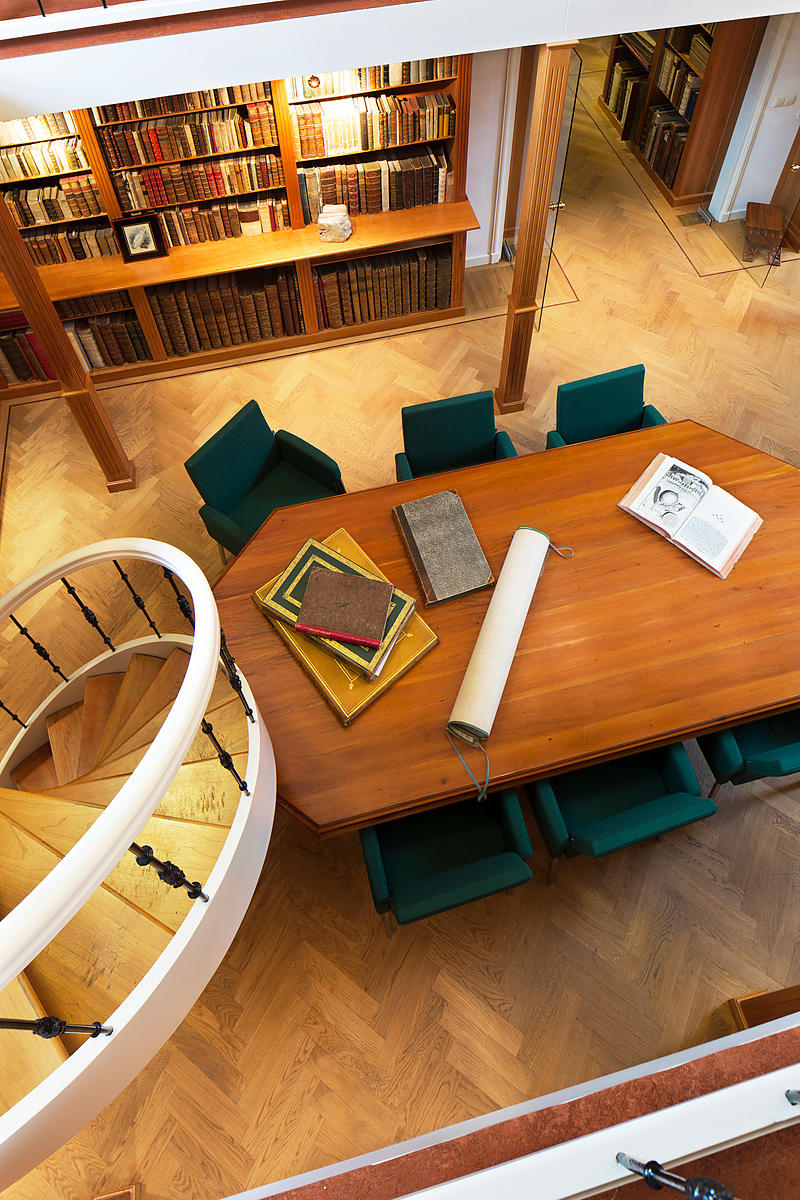 [MARTIAL d'Auvergne].
LIII. arrests d'amours. Arresta amorum. Accuratissimis Benedicti Curtii Symphoriani commentariis ad utrusque iuris rationem, forensiumque actionum usum quàm acutissimè accommodata. Le tout diligemment reveu & corrigé en une infinité d'endroits outre les precedentes impressions.
Rouen, Thomas Mallard, 1587. 16mo. With title within an ornamental woodcut border. 19th-century gold-tooled red sheepskin.
€ 1,950
First newly enlarged edition of Arrêts d'Amour ("Rulings of love"), a collection of fictional lawsuits concerning love by the attorney and poet Martial d'Auvergne (ca. 1420-1508). "The … imitate strictly the style and procedures used at the Parlement and employ the compulsory juridical formulas. Each ruling begins with the statement of the case, followed by the oral debate in which the different parties confront one another. Finally the conclusions of the Parlement of Love are given in a ruling" (Van Dixhoorn & Speakman Sutch). As such it's an interesting combination between law and literature, mocking both the absurdities of gallantry and the French juridical system.
It was first published ca. 1460/65 containing 51 "arrests", editions with the 52nd arrest by Gilles d'Aurigny appeared from ca. 1540, and the 53rd arrest was here published for the first time and added as supplement after the index. The work stayed popular until the 18th century, and was imitated by La Fontaine.
With some modern annotations on flyleaf, title-page subtly restored, appearing only slightly rubbed. Very good copy.
Brunet III, col. 1484; Gay & Lemmonyer I, cols. 272-273; cf. Van Dixhoorn & Speakman Sutch, The reach of the republic of letters I, p. 174.
Related Subjects: