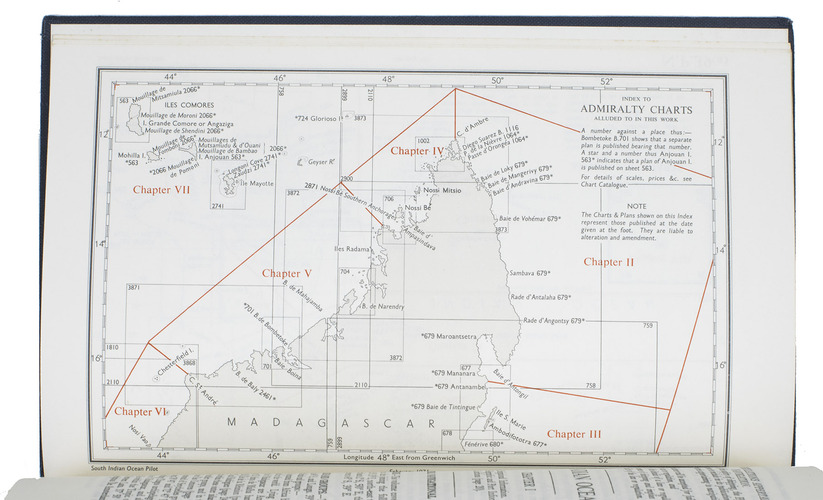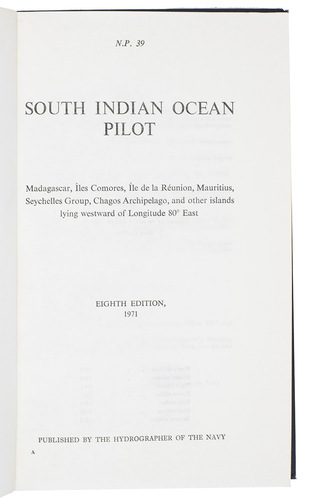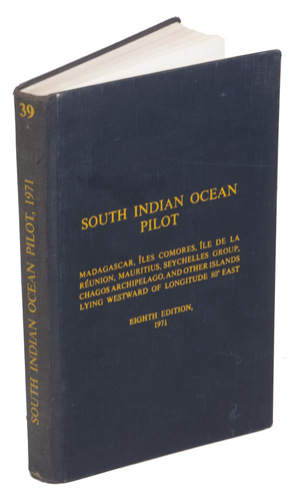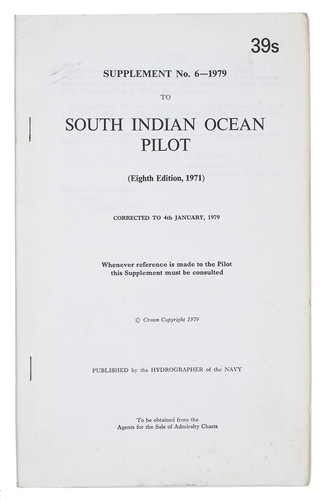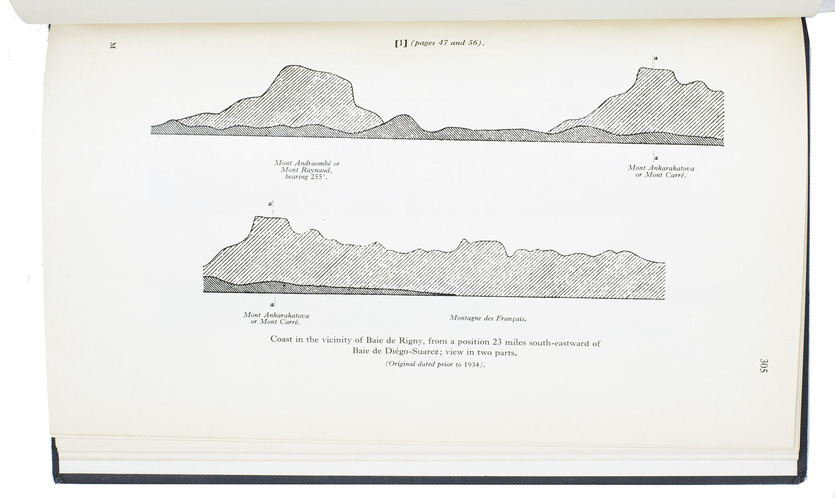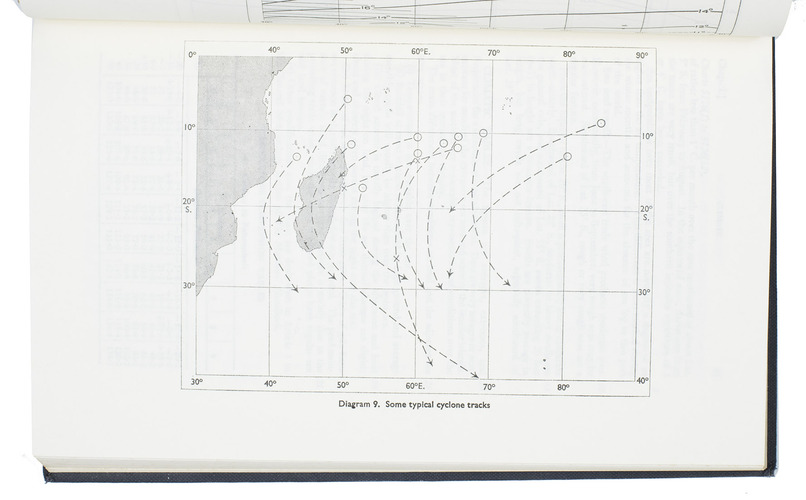 [GREAT BRITAIN - HYDROGRAPHIC DEPARTMENT].
South Indian Ocean Pilot. Madagascar, Îles Comores, Île de la Réunion, Mauritius, Seychelles Group, Chagos Archipelago, and other islands lying westward of Longitude 80° East. Eight edition.
Taunton, published by the hydrographer of the navy, 1971. With supplement no. 6 (1979). 8vo. With 2 small maps, 8 coastal profiles, 9 diagrams and 11 climatic tables in the book and also 1 view of the coast of Marie Louise Islet (1975) in the supplement. Contemporary blue cloth with printed title in yellow. XI, [1 blank], 333, [1]; 47 pp.
€ 600
Eight edition of 1971 with supplement no. 6 (1979) of the standard pilot guide for the South Indian Ocean published by the British admiralty. It provides the latest admiralty sailing directions and information for sailing the ocean and coastlines around the coasts of Madagascar and the east coasts of Africa.
This book, very thorough and detailed, must have been a useful compendium for pilots, because it gives more than just textual information: it contains 8 coastal profiles, namely from the coasts of Madagascar and the east coasts of Africa, 9 diagrams with the predominant currents in the South Indian Ocean and also 11 climatic tables concerning the air temperature, humidity, rain, wind directions and wind speed around the different islands, measured over different periods.
The foreword in the supplement is written by another rear-admiral: D.W. Haslam.
Related Subjects: