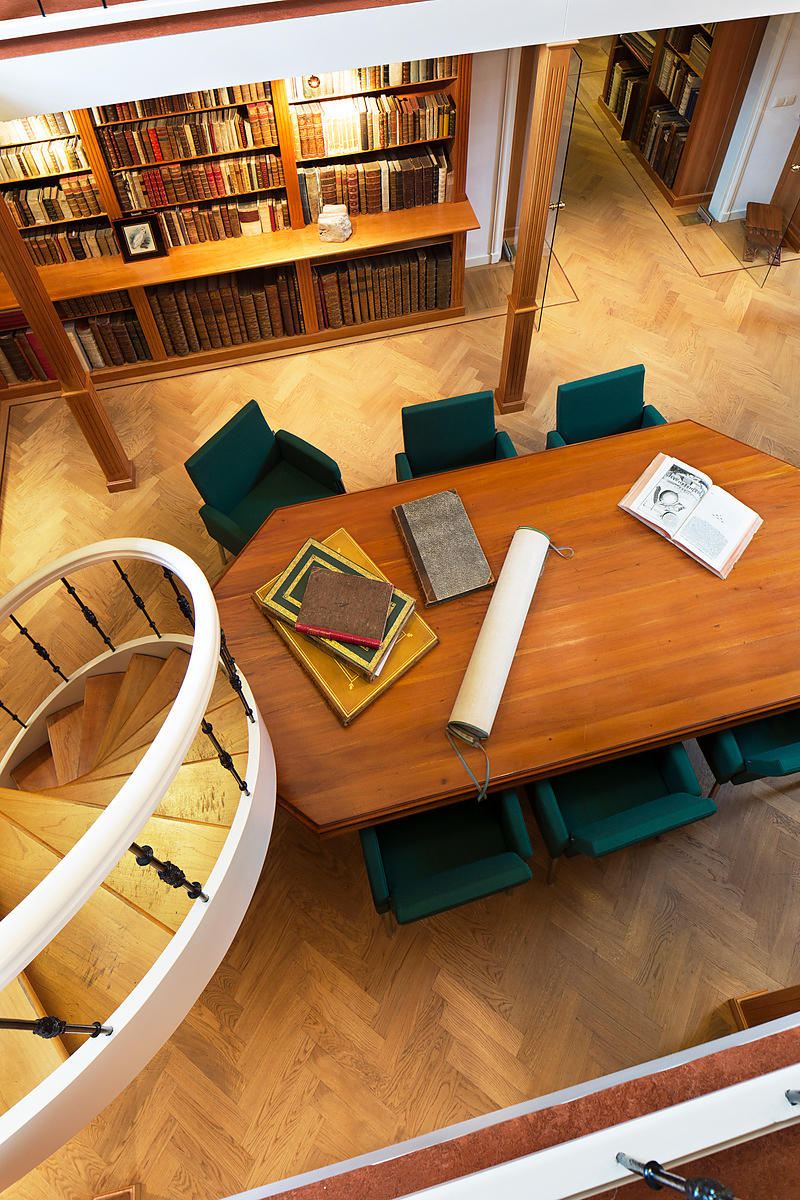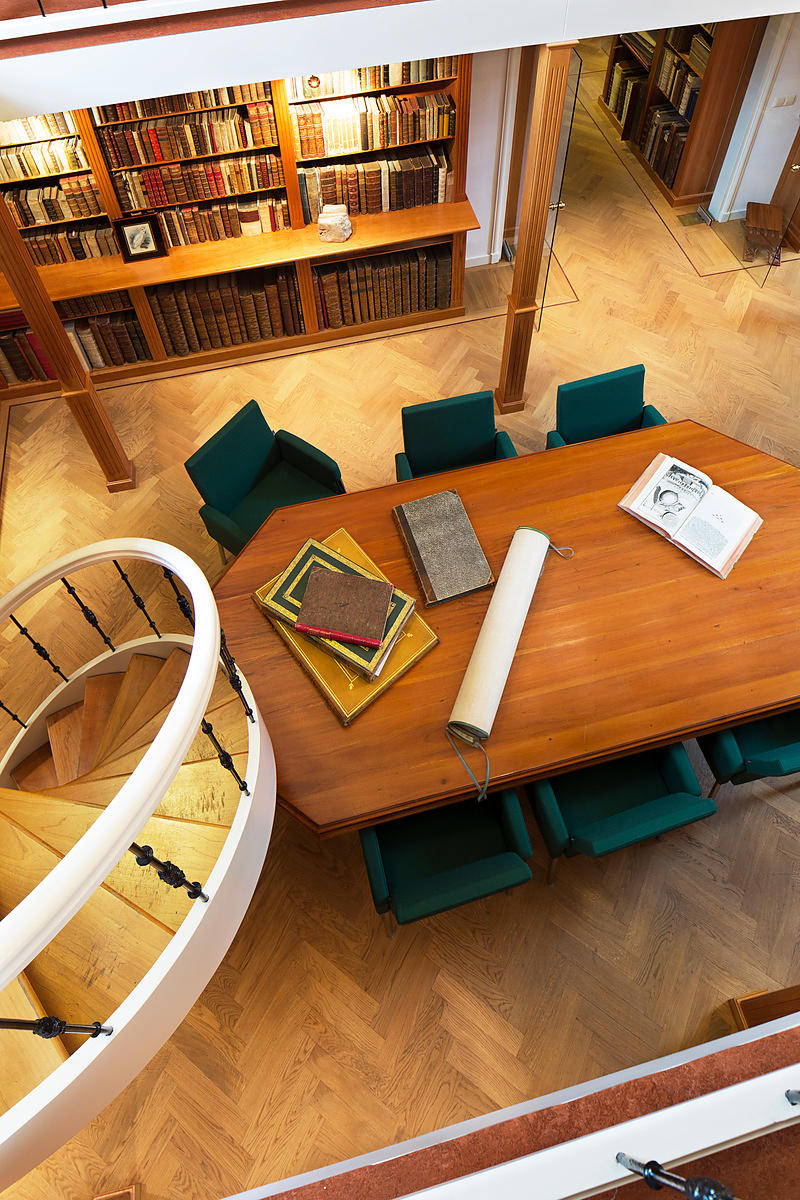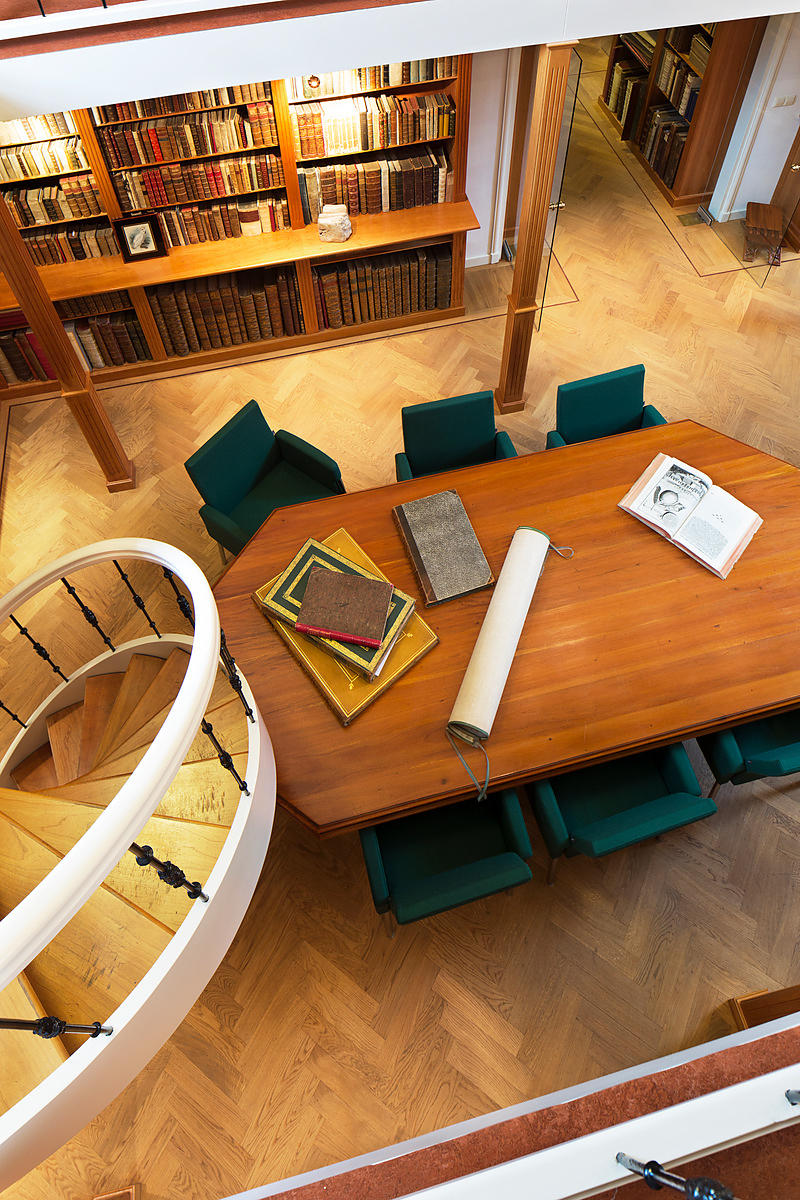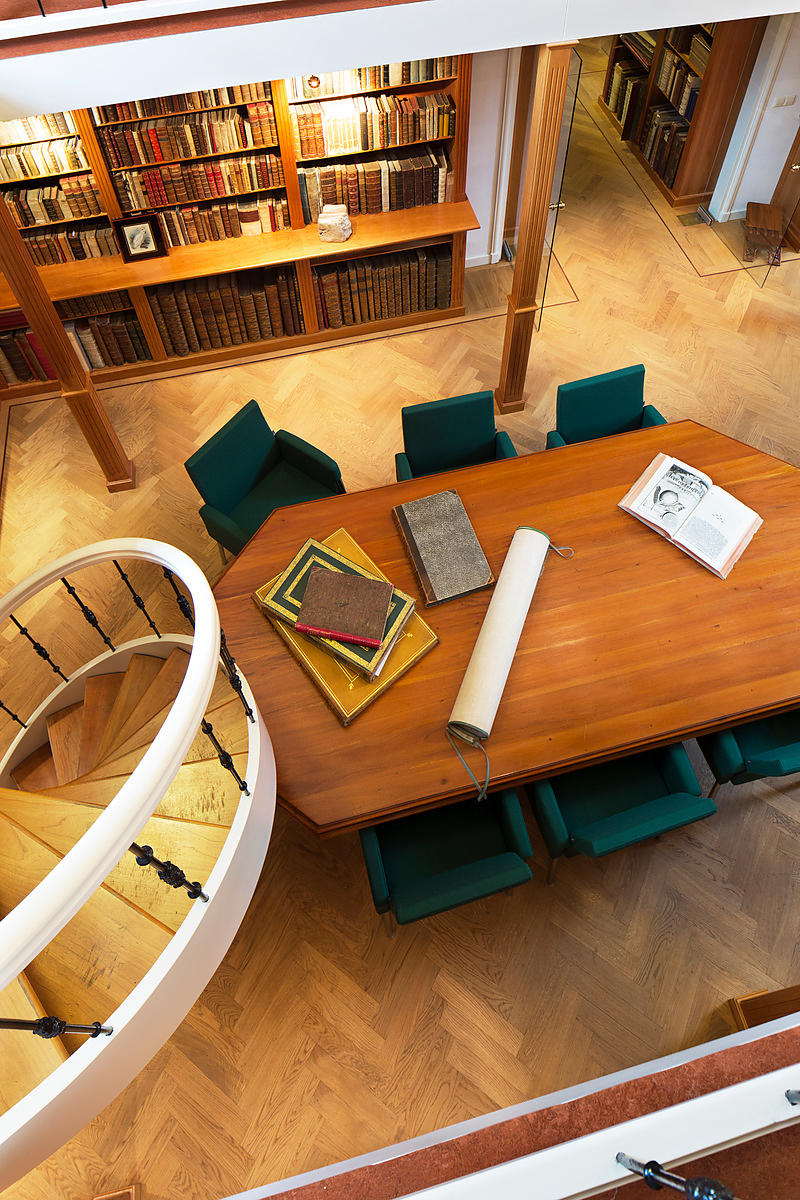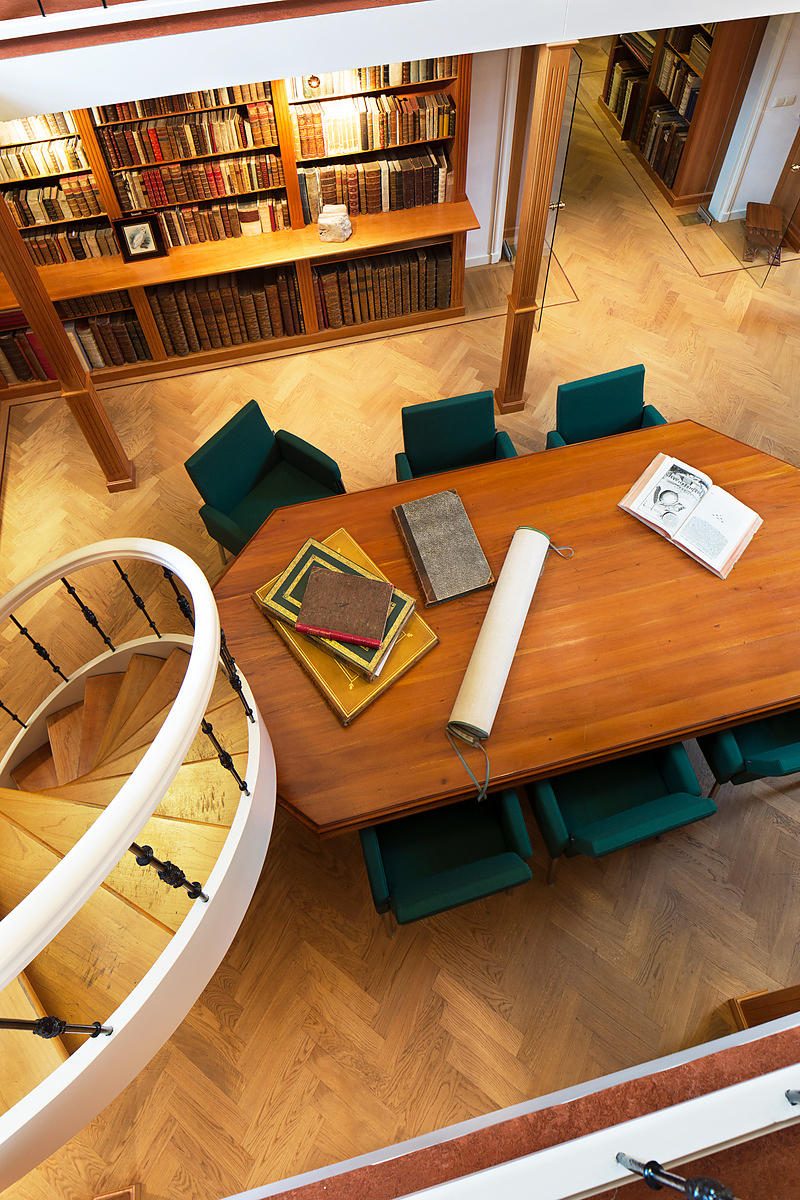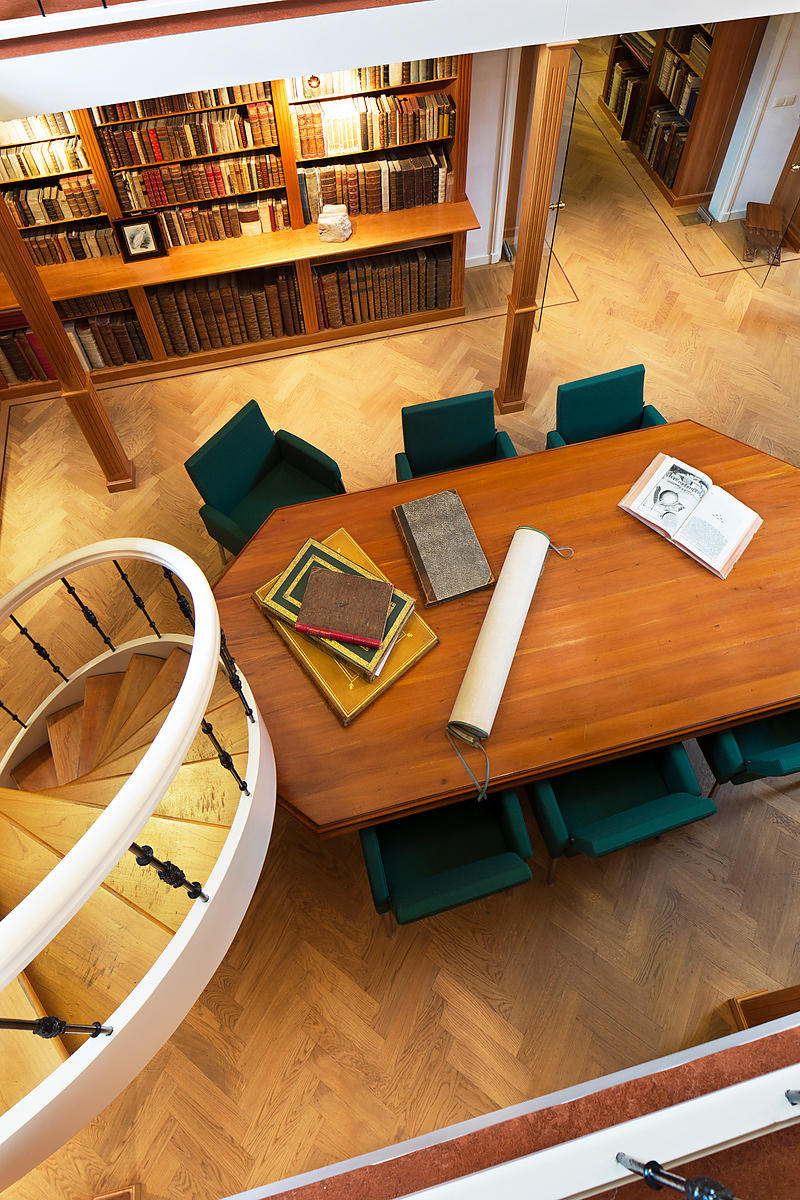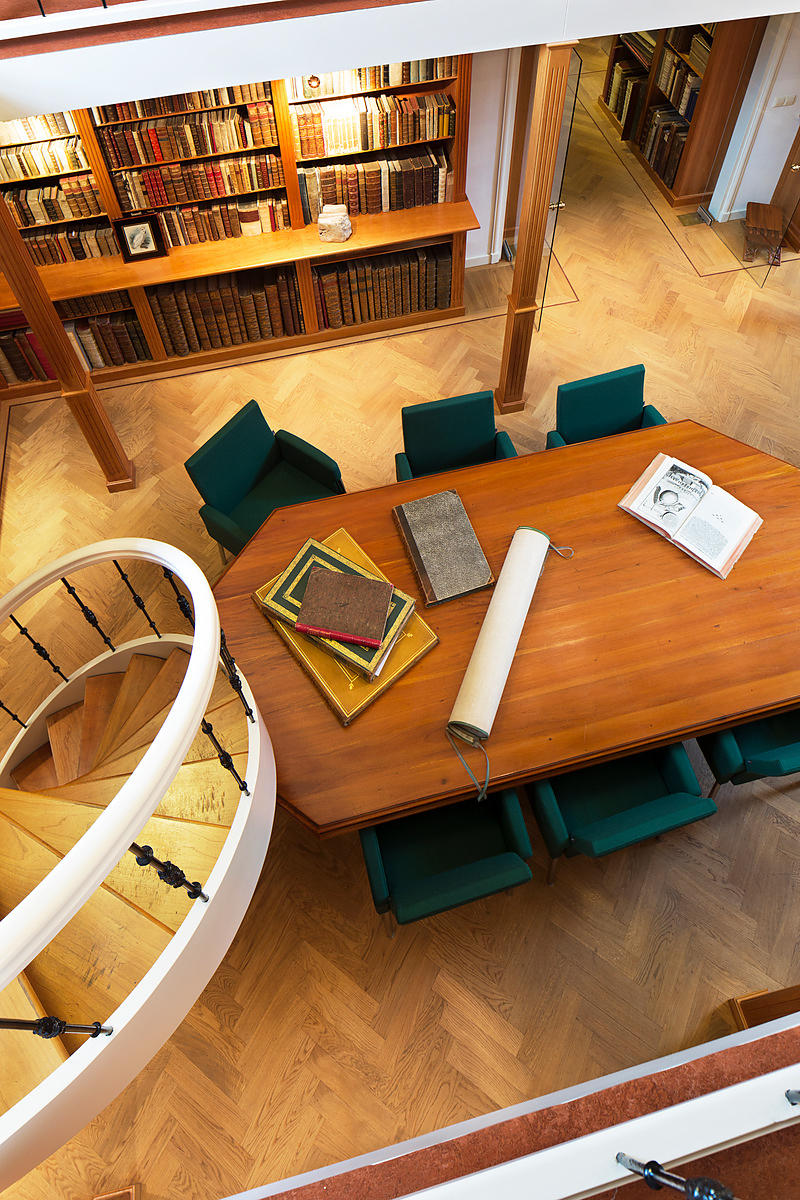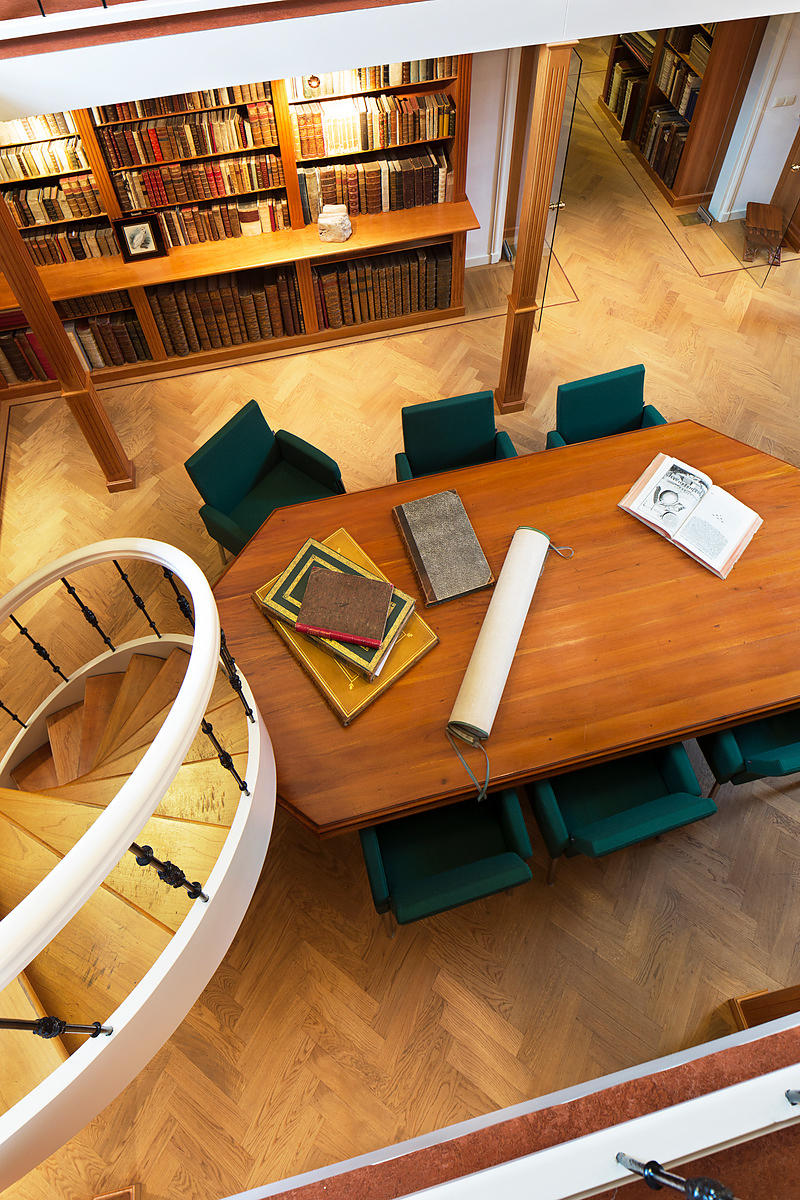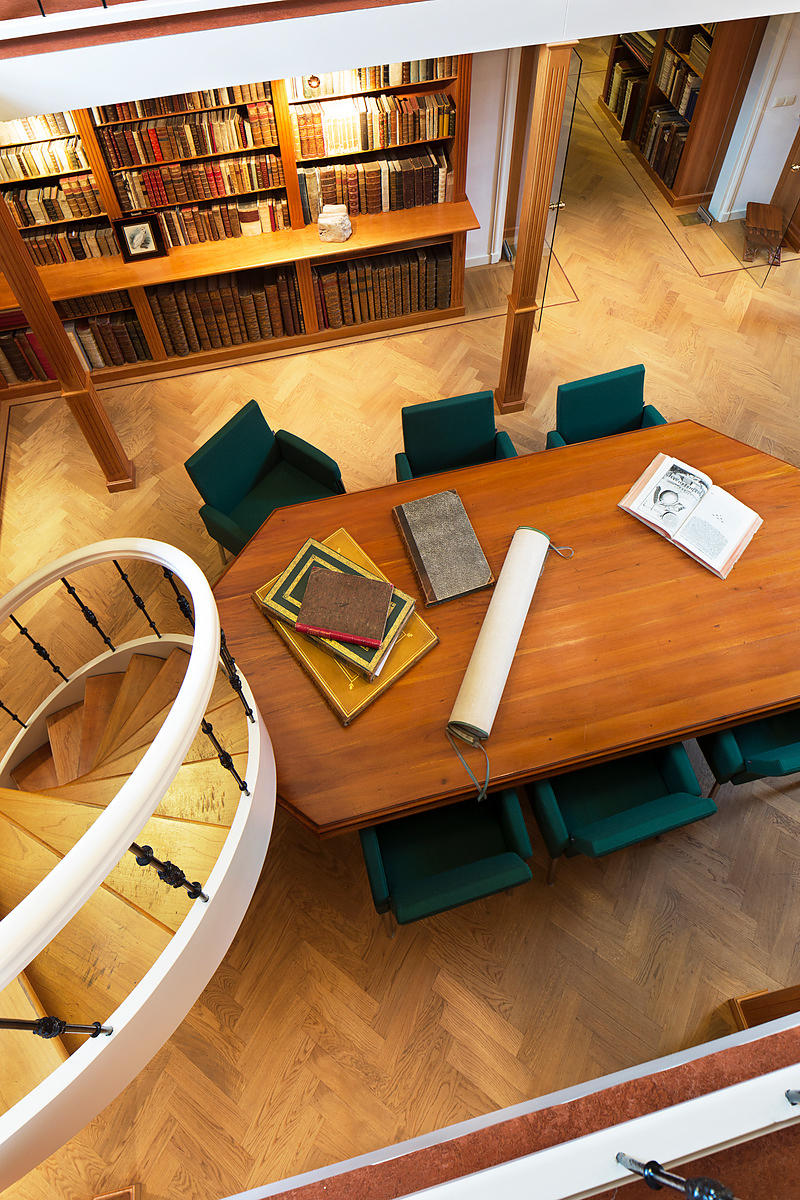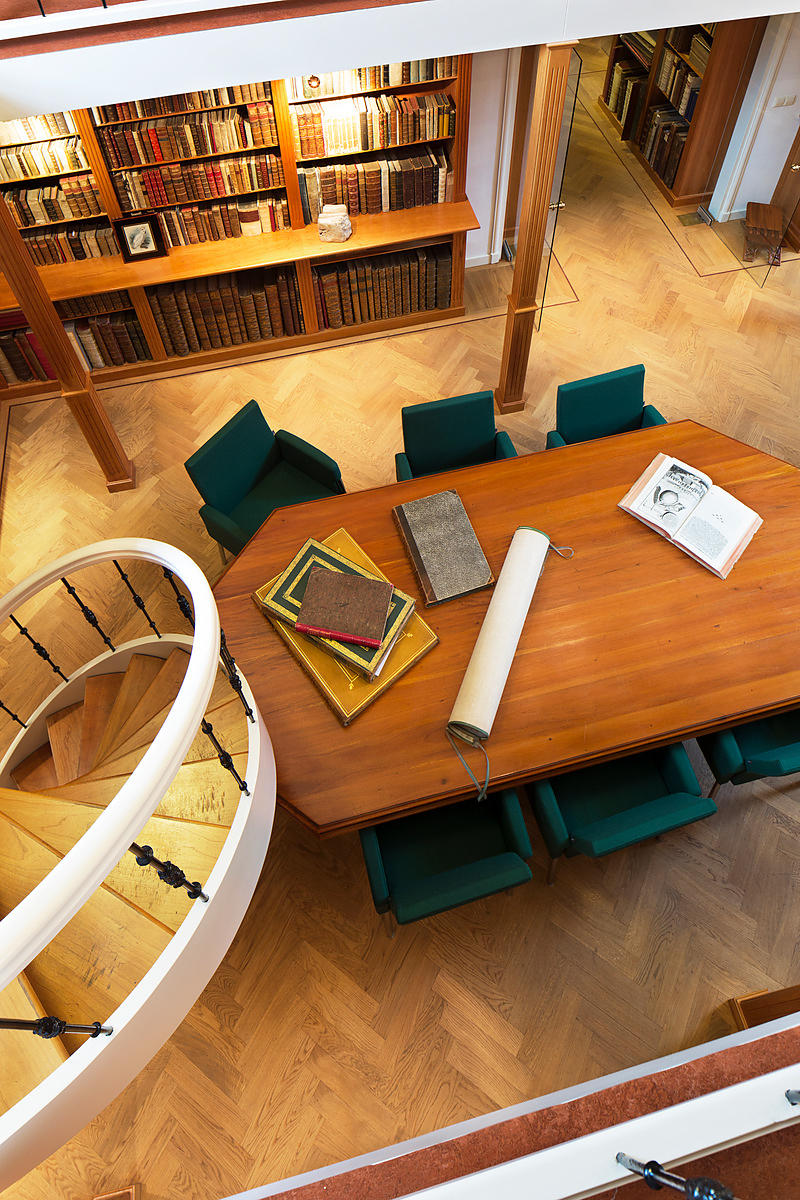 [GAME OF COSTUMES].
[Game of costumes for titles and professions].
[London?, ca. 1814]. 16mo? (13 x 10.5 cm). Series of 20 finely designed and executed original gouache and watercolour drawings (the drawn images about 9 x 8 cm), 1 mounted on paperboard showing a bust portrait of a young man with his head turned in profile, in a multi-line frame drawn in grey ink, and 19 others showing richly coloured costumes for noblemen, gentlemen, military men and commoners of various titles and professions with their associated hats or crowns, each cut out as designed, to be overlaid on the portrait to transform the portrait into any of the 19 costume figures. [20] drawings.
€ 15,000
Beautifully designed and skilfully executed game, drawn in gouaches and watercolour, comprising a colour portrait of a young man and 19 cut-out costume drawings in bright colours (including their associated hats or crowns) that can be overlaid on the portrait to dress the man to suit any of 19 different professions or titles: a sort of metamorphosis game of ranks and professions. It was probably intended both as entertainment and education for children and as a pastime for adults (especially women?). Eleven drawings have contemporary or near contemporary manuscript captions on the back in English, identifying the profession, military rank, title or ethnic group associated with the costume, and some of the others can be identified. Two of costumes are explicitly labelled as an English and a French style of "dress for the year 1814" and another is labelled "Member of the Whix Club 1814".
The portrait is very slightly foxed, one costume drawing has lost its hat, the left margin has been torn off another without affecting the drawing (though the hat has been reattached), and there are a couple very minor tears or bent parts, but further in very good condition and with the colours fresh and bright. A beautiful English watercolour costume game that can transform its portrait into 19 different figures. Cf. Gumuchian 3229 bis.
Related Subjects: