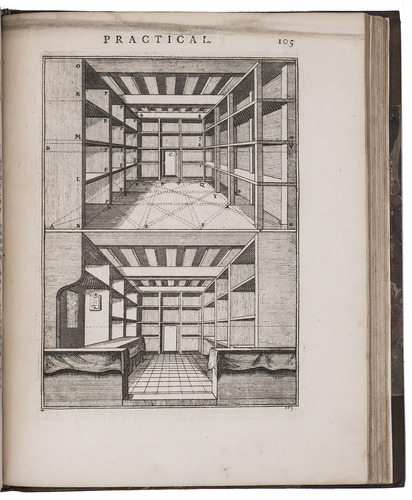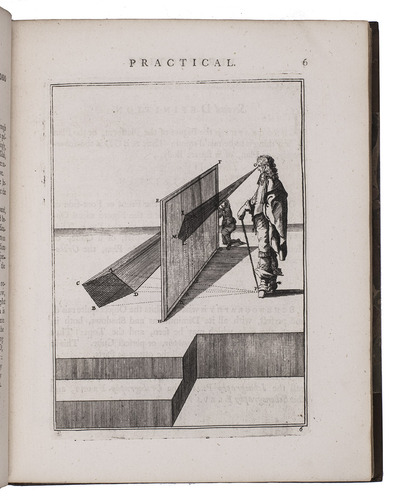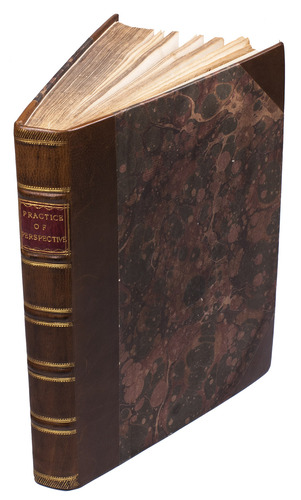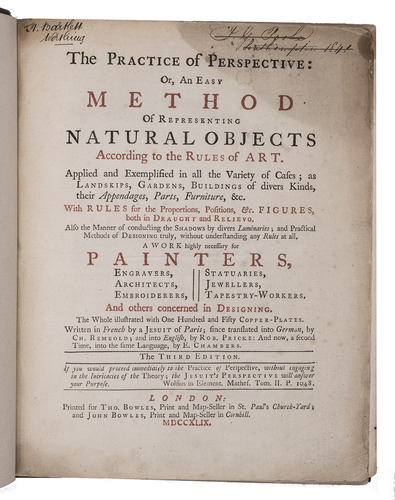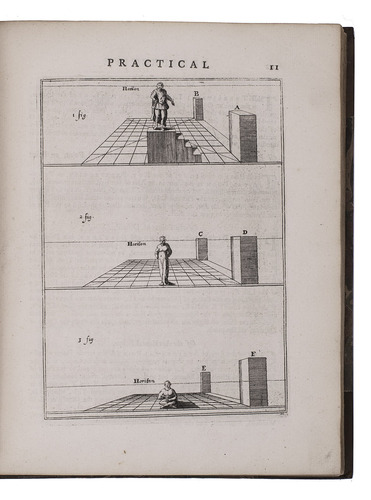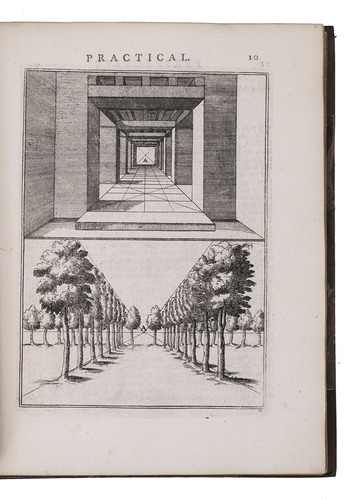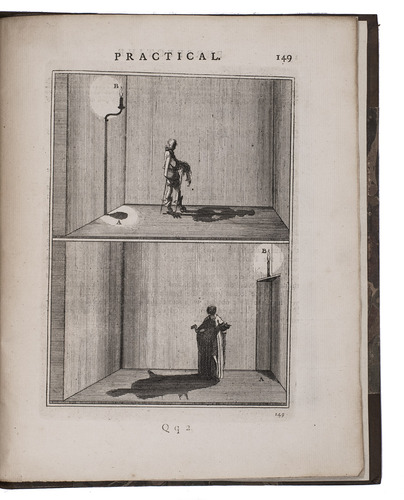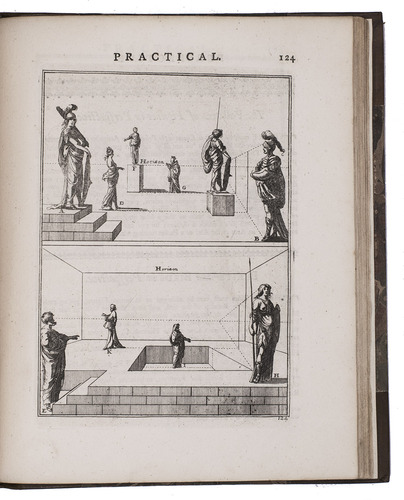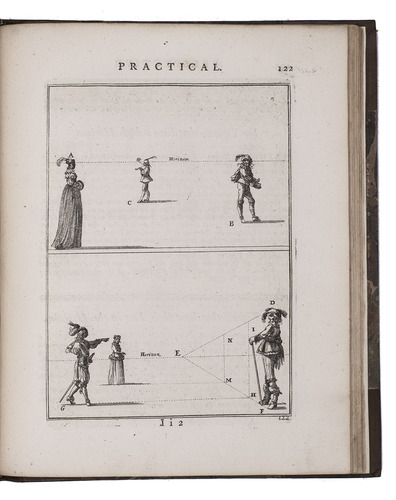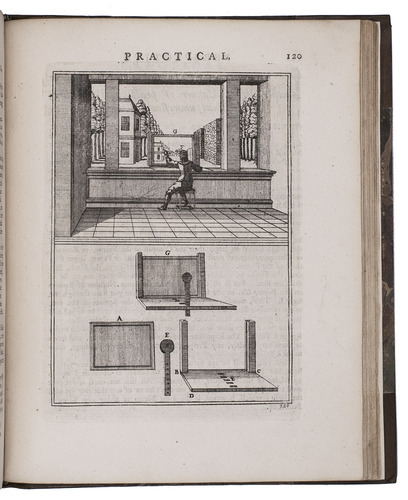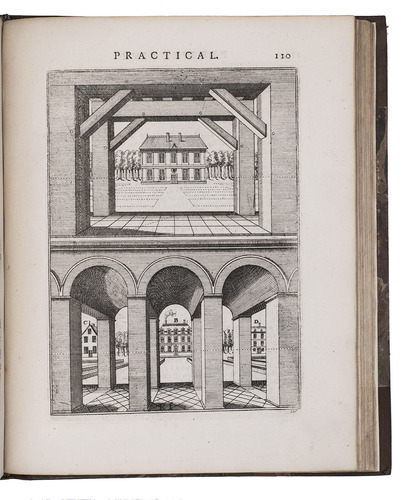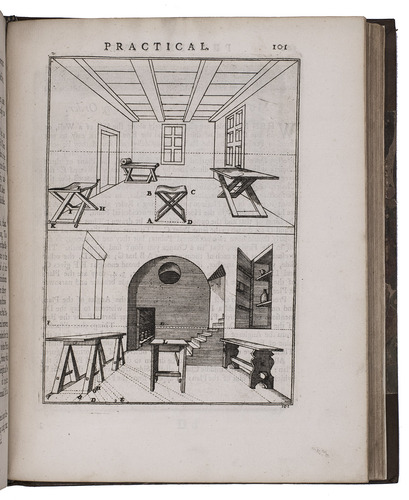 [DUBREUIL, Jean].
The practice of perspective: or, an easy method of representing natural objects according to the rules of art. ... The third edition.
London, Thomas and John Bowles, 1749. 4to. With 2 folding engraved plates and 150 numbered full-page engravings on integral leaves.. Half calf (ca. 1985), gold-tooled spine. XIII, [5], 16, [1] pp., 18, [1], 19-41, [1], 42-121, [1], 122-128, [1], 129-150 double-page spreads, [1 blank] p.
€ 3,950
"Third" [recté fourth] edition of the second English translation (by the encyclopaedist Ephraim Chambers) of one of the most influential handbooks of perspective ever published: Le perspective practique (Paris, 1642) by the Jesuit mathematician Jean Dubreuil (1602-1670). "Probably the most influential [work on perspective] ever published expressly for the use of a lay audience" (Millard), it is clearly and thoroughly illustrated with 150 full-page engravings printed from the original plates of the 1672 English edition, which were copied in mirror image from the original 1642 edition, plus 2 folding plates illustrating Hodgson's essay. It was especially important in England, where Robert Pricke published a translation already in 1672 and Chambers published the present improved translation in 1726. The title-page describes it as "highly necessary for painters, engravers, architects, embroiderers, statuaries, jewellers, tapestry-workers, and others concerned in designing." The 1739 edition introduced the present 16-page essay on the theory of perspective by James Hodgson, a fellow of the Royal Society and one of England's leading mathematicians, as well as the two folding plates that accompany it.
With 19th-century owners' inscriptions at the head of the title-page: "J.G. Poole Southampton 1841" (struck through) and "... Bartlett Worthing" (initial unclear). Very slightly browned, with a transparent stain in the upper right corner of the title-page, an occasional very small marginal stain, and a black spot in the text of 1 page, but still in good condition. The sewing of the first quire is somewhat loose, but the binding is otherwise very good. BAL 925; ESTC T117737; Fowler, p. 92 note; cf. Berlin Kat. 4714 (1642 French ed.); Millard French 63-64 (1651 & 1679 French eds.).
Related Subjects: