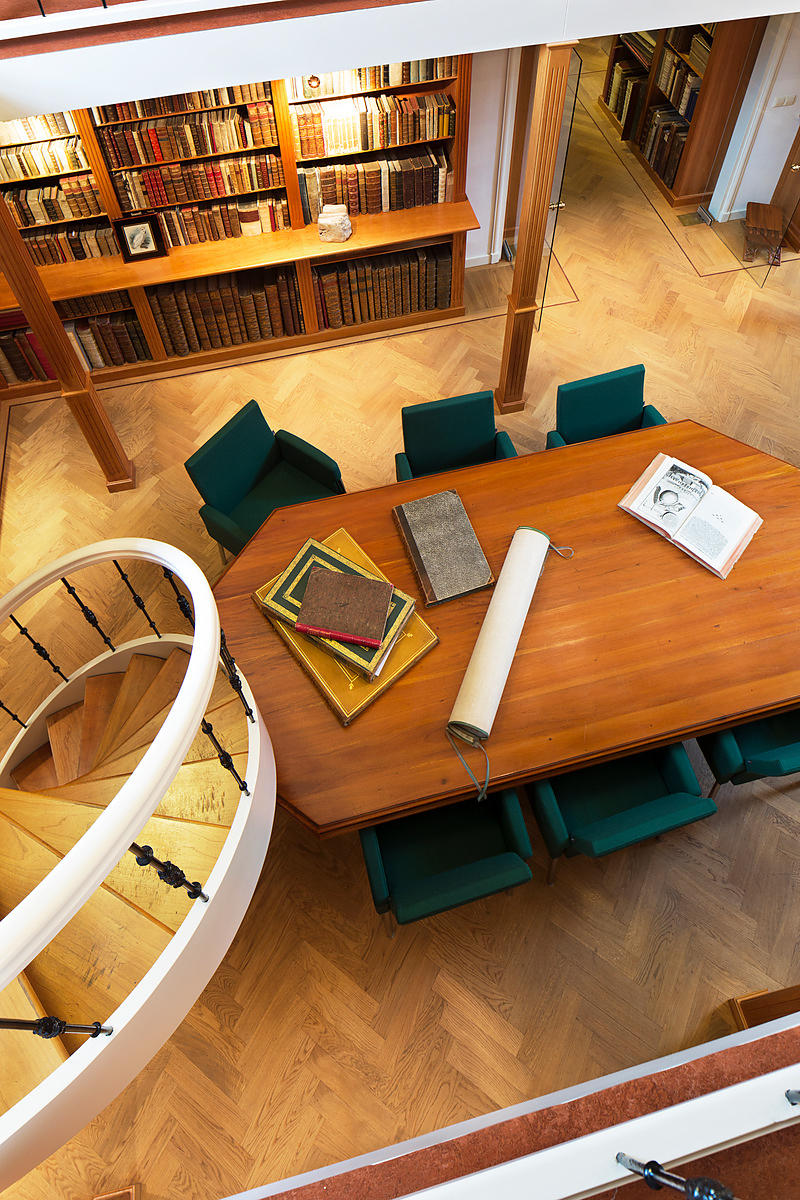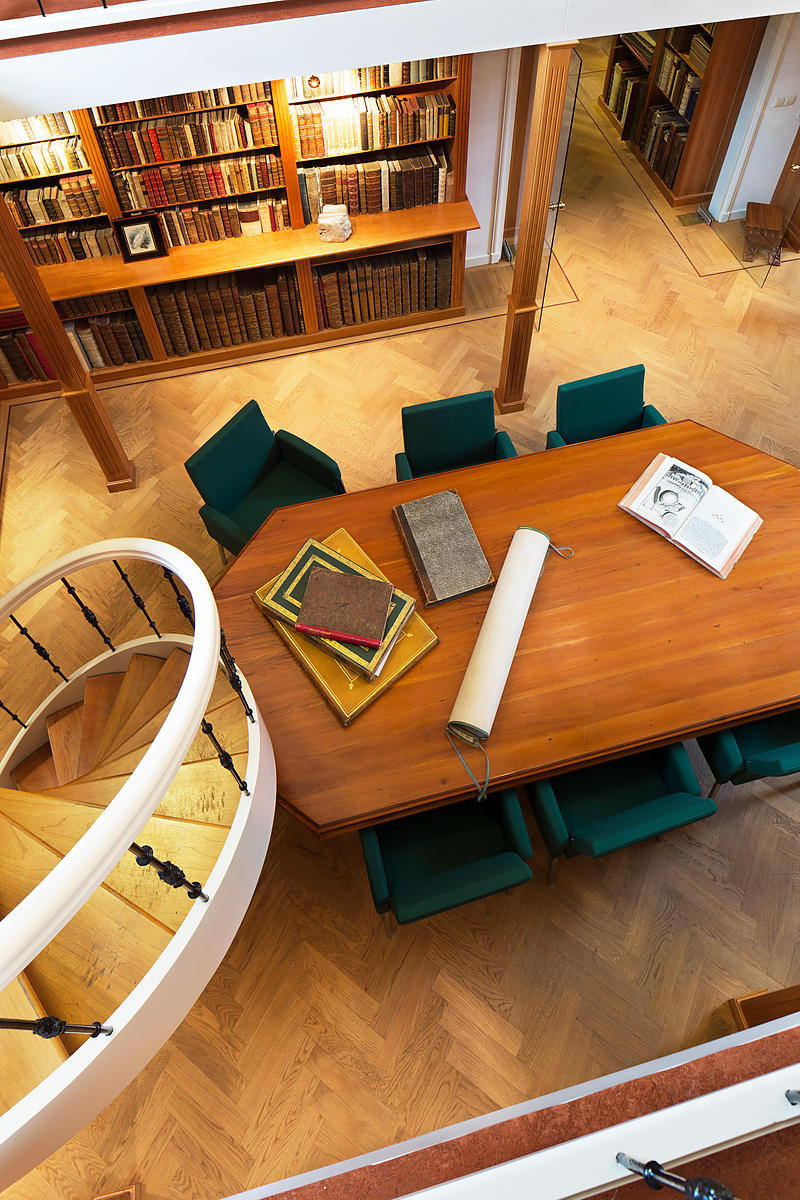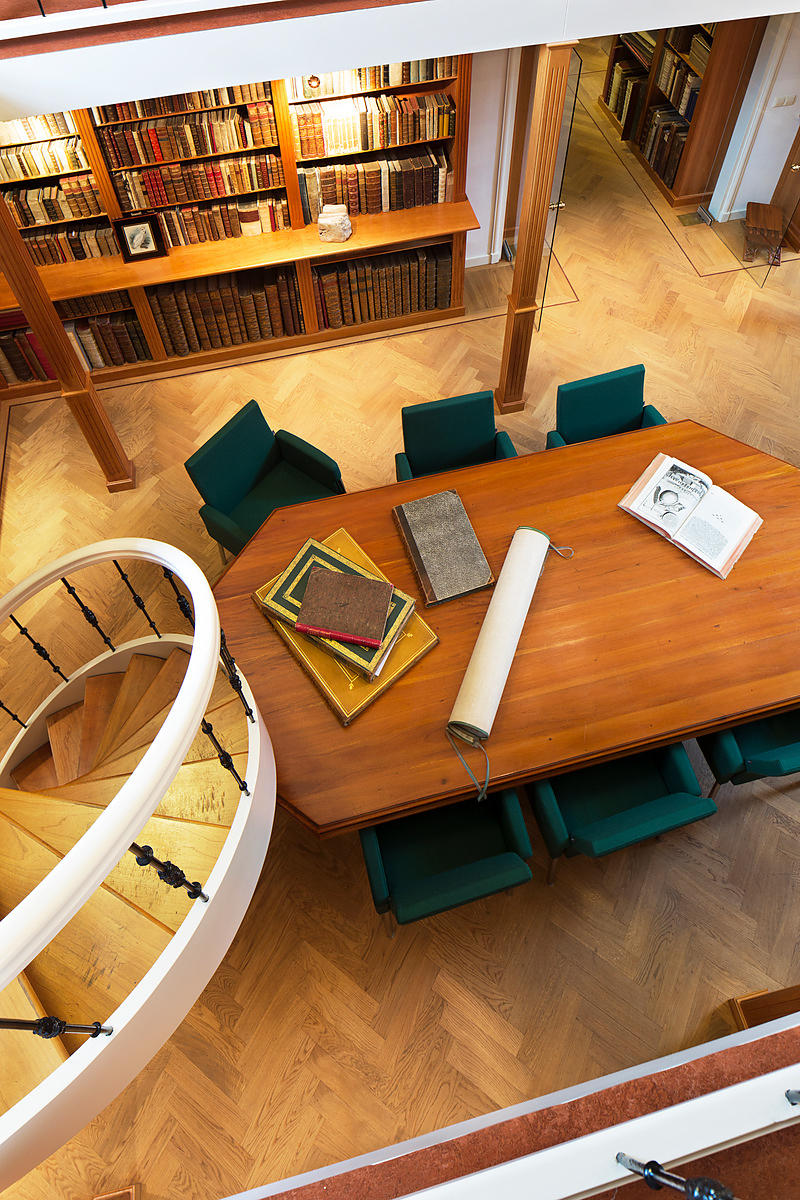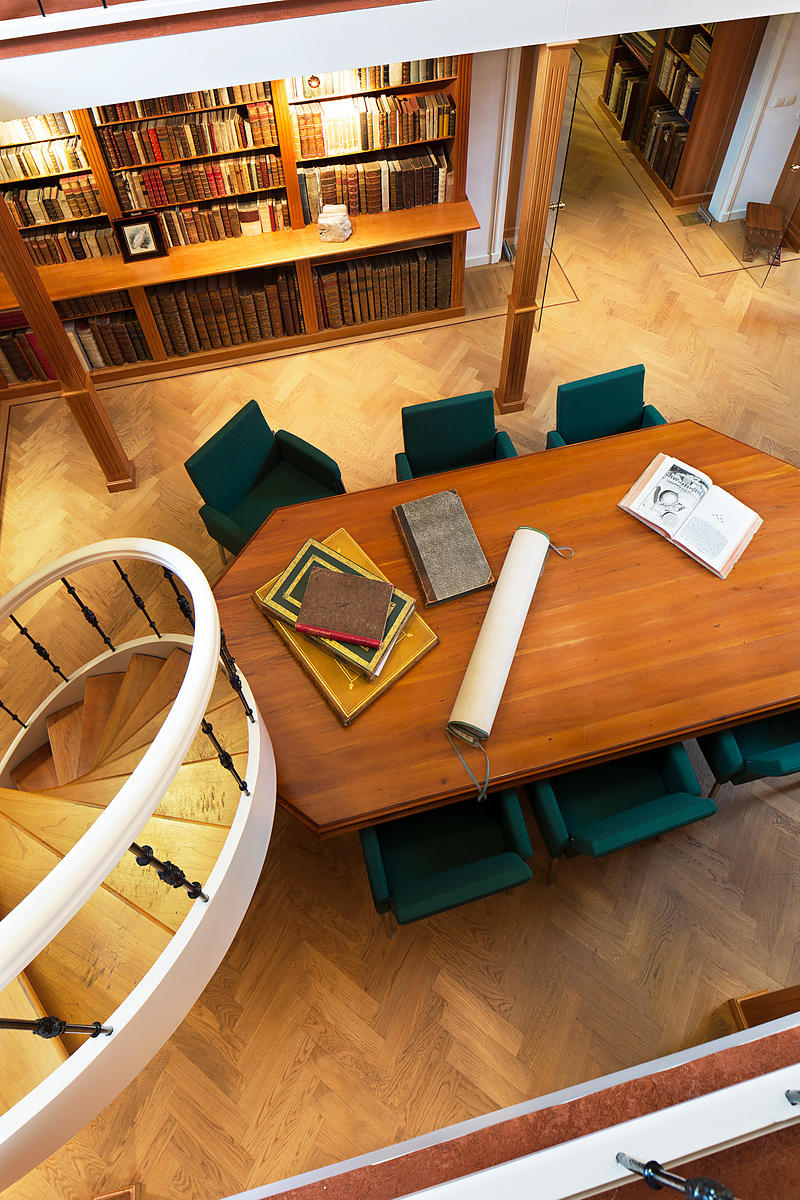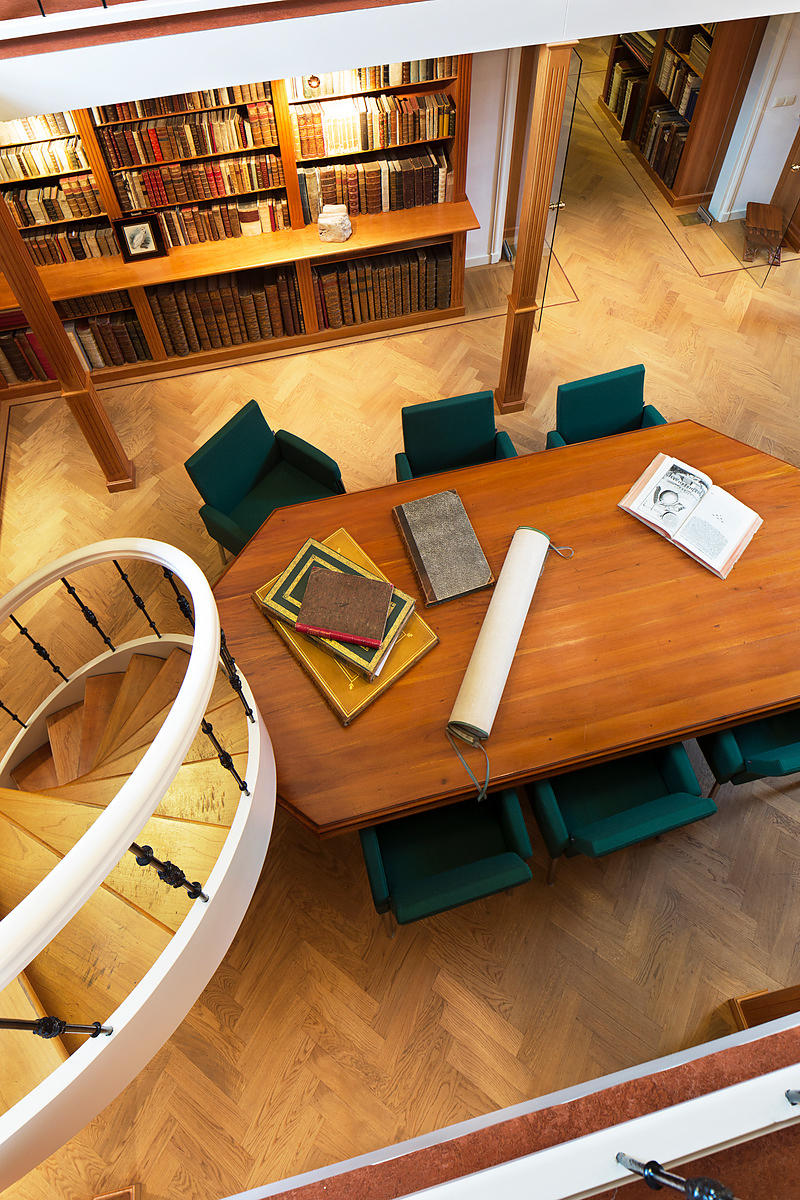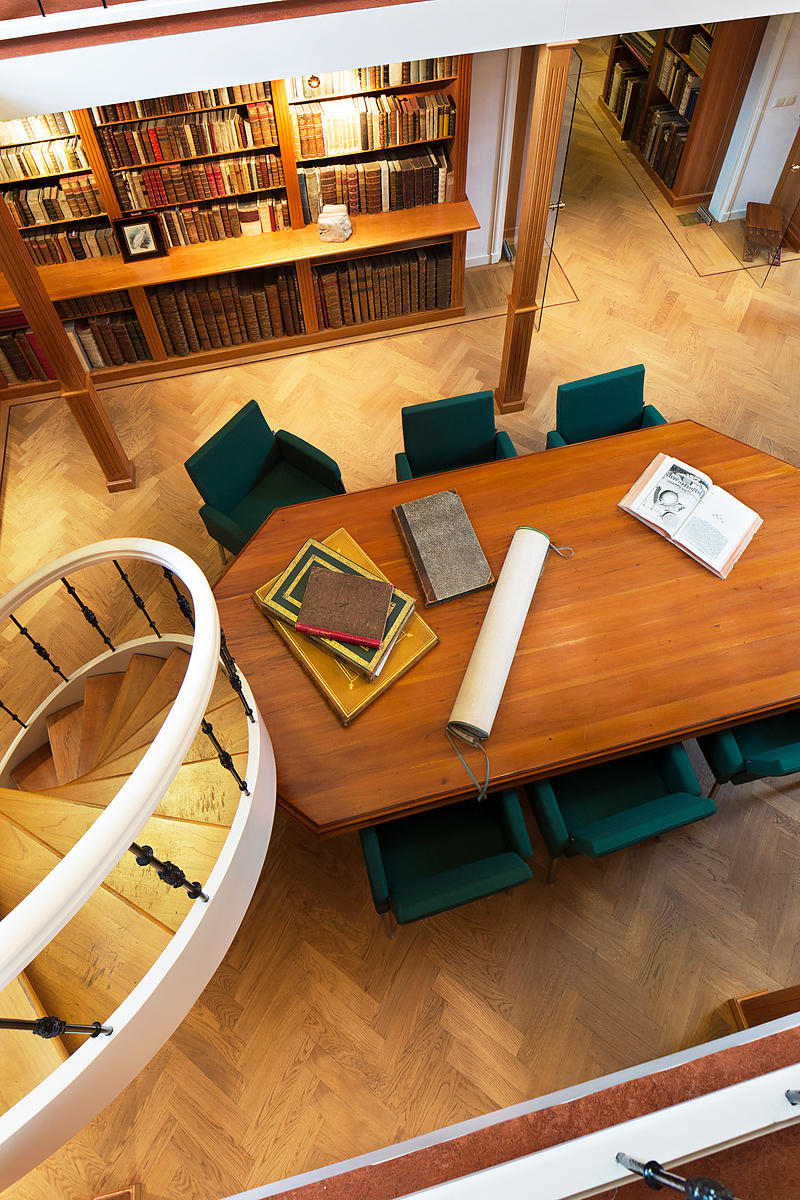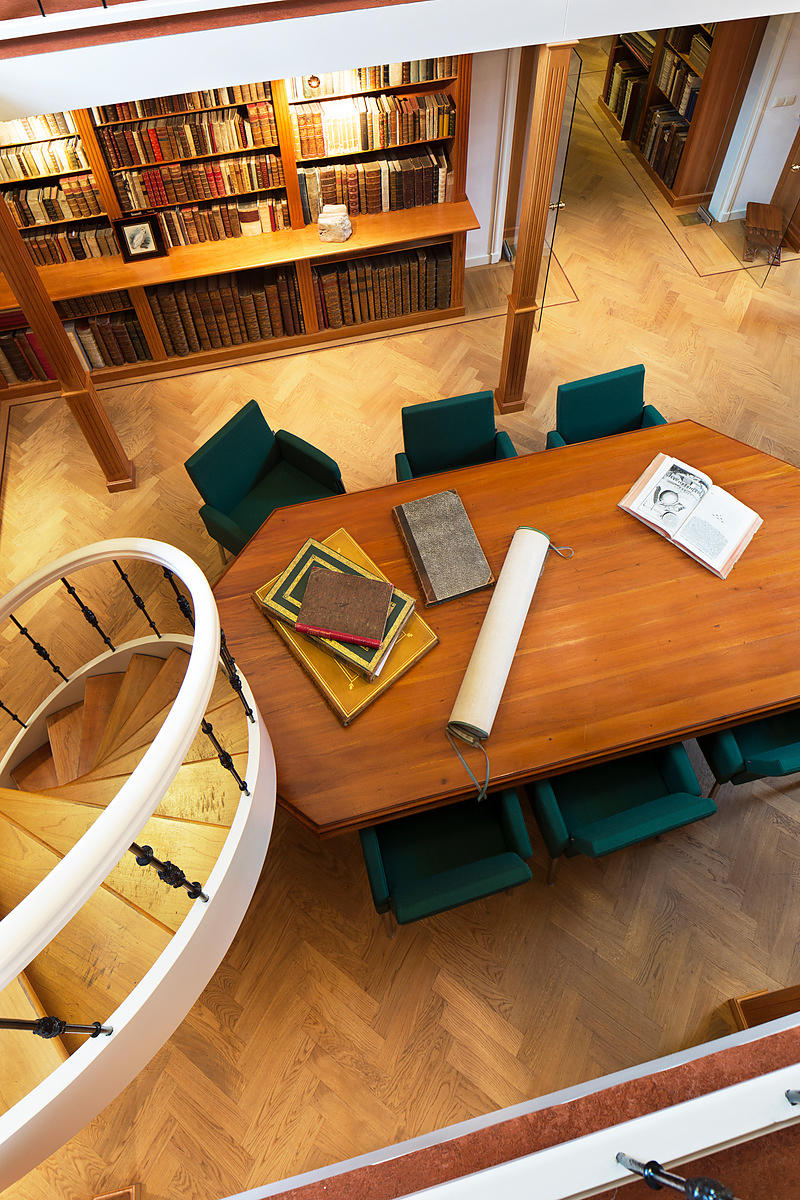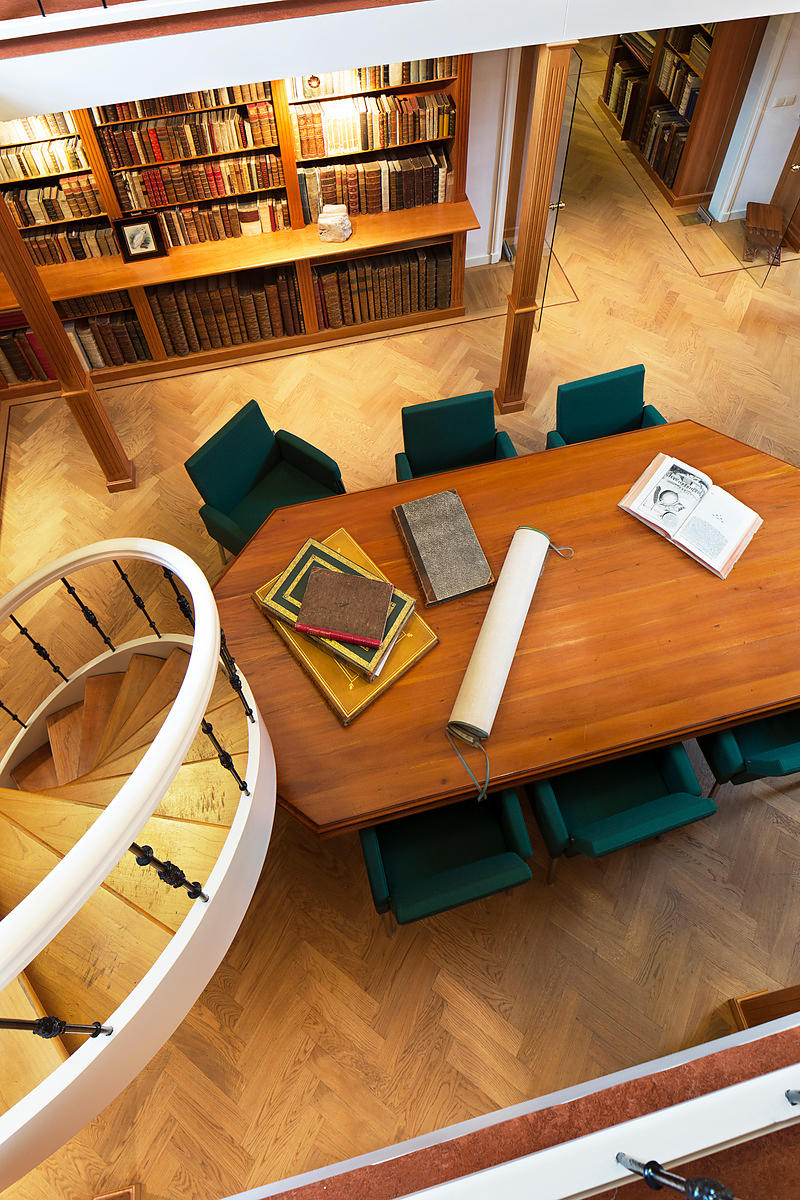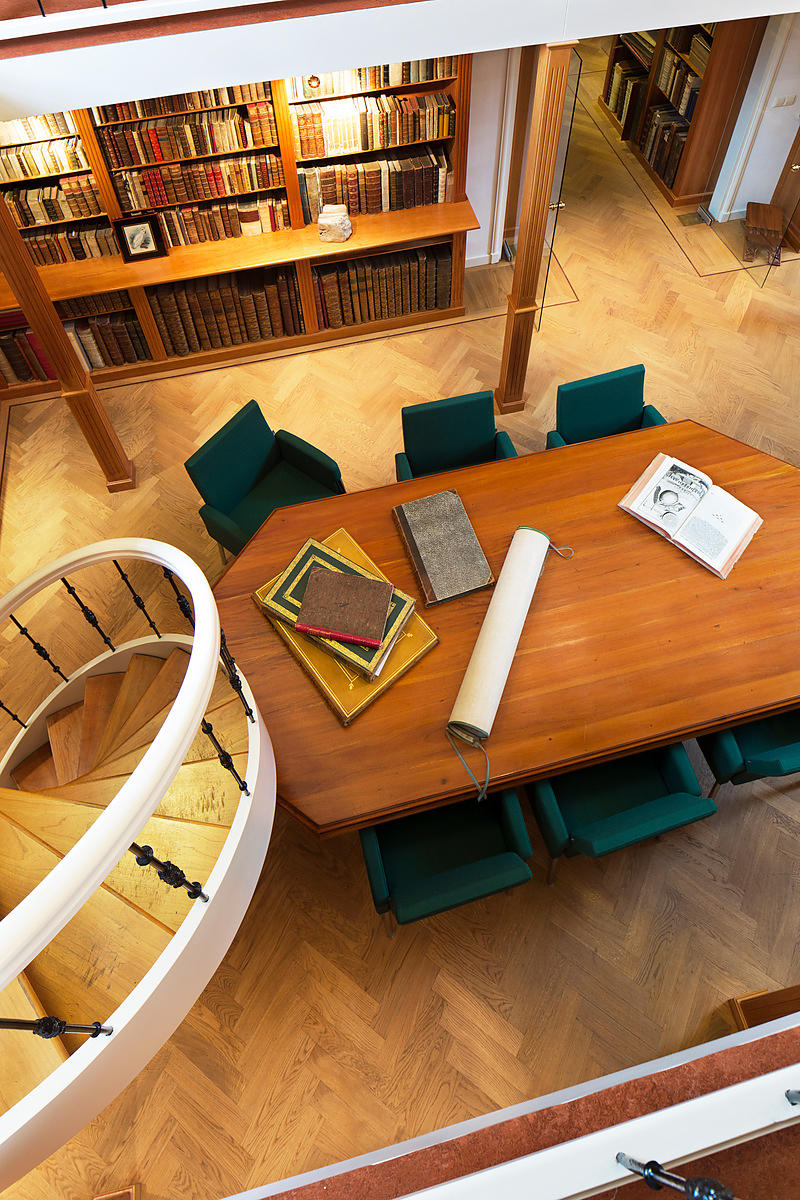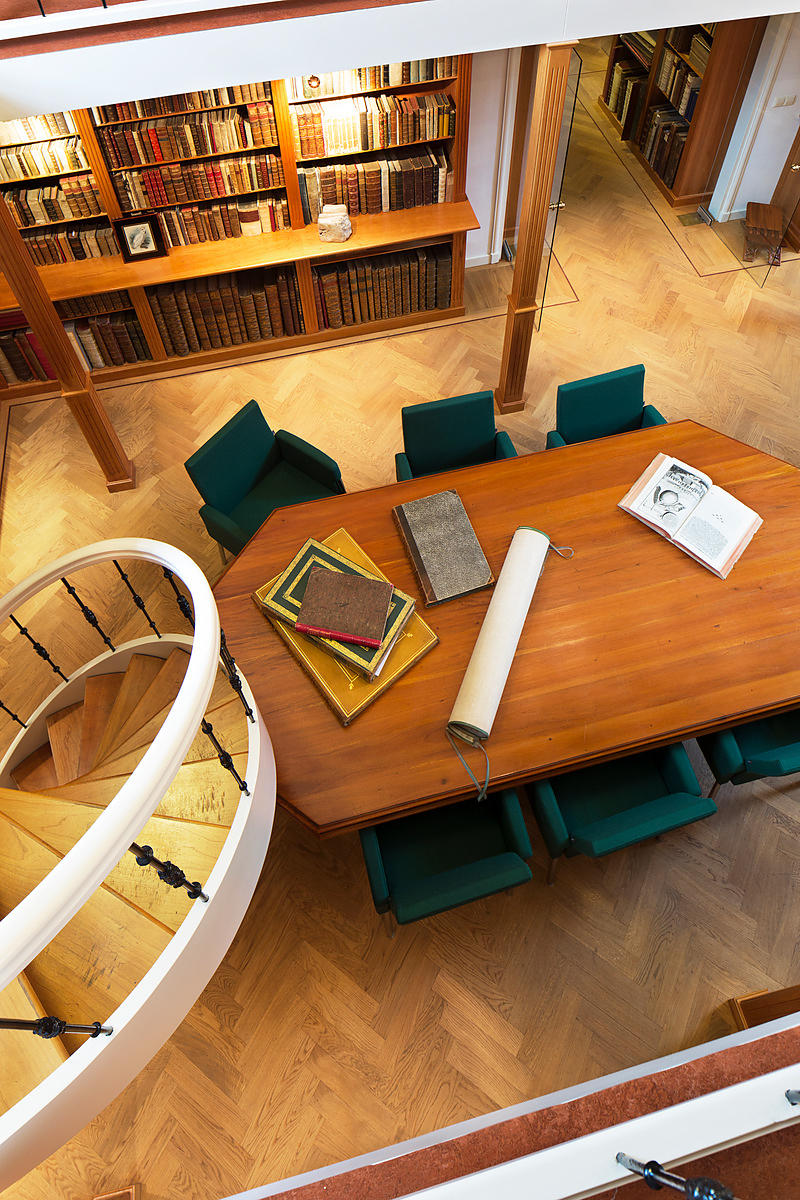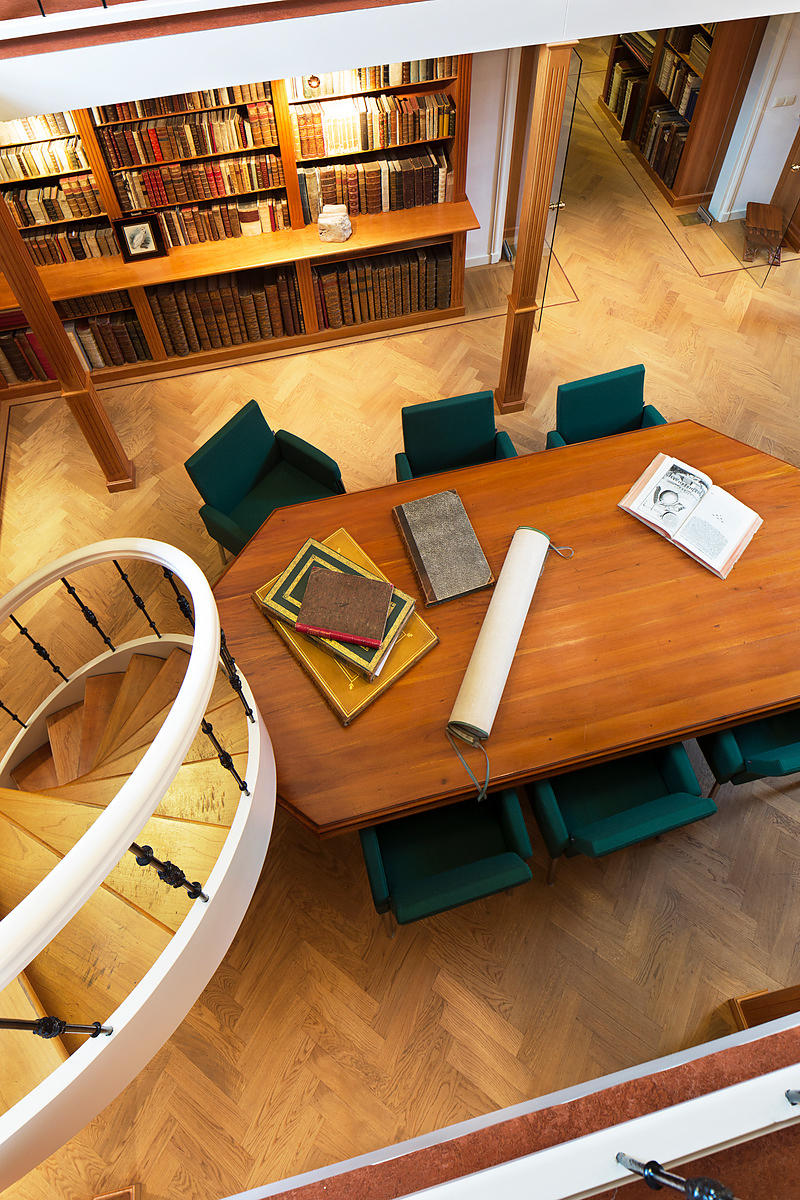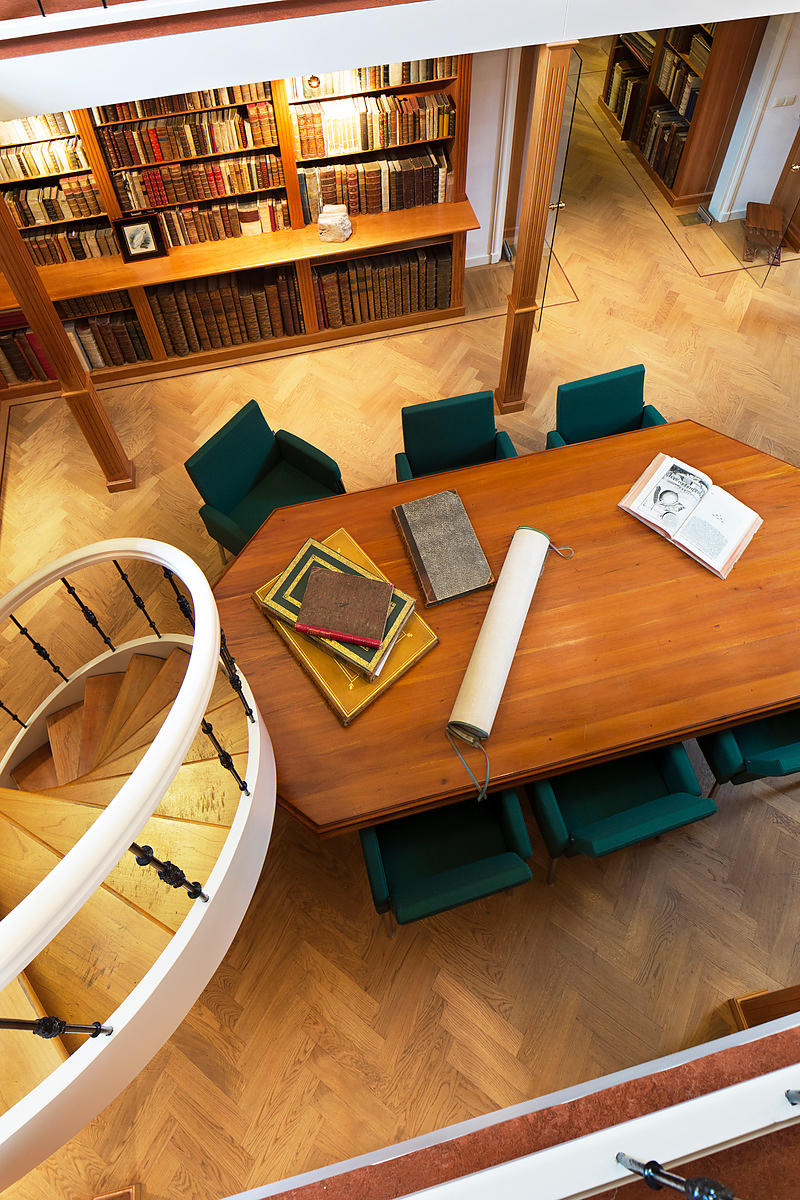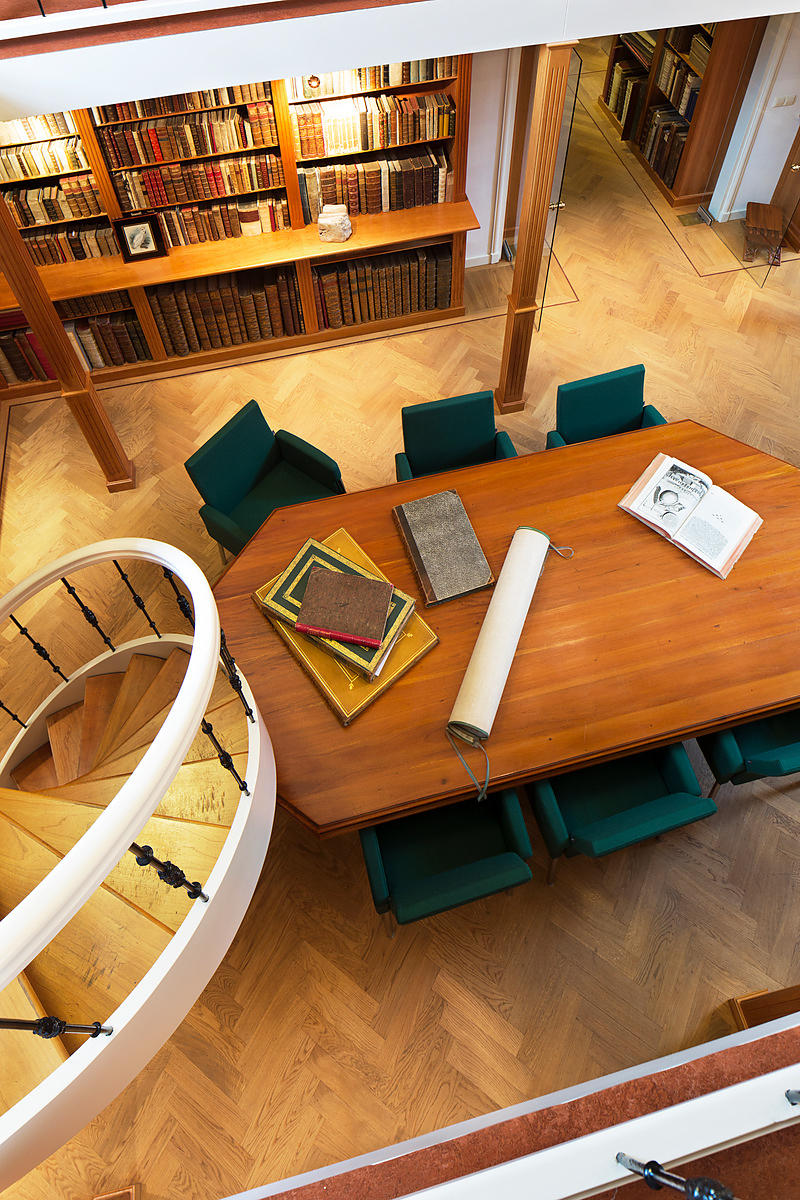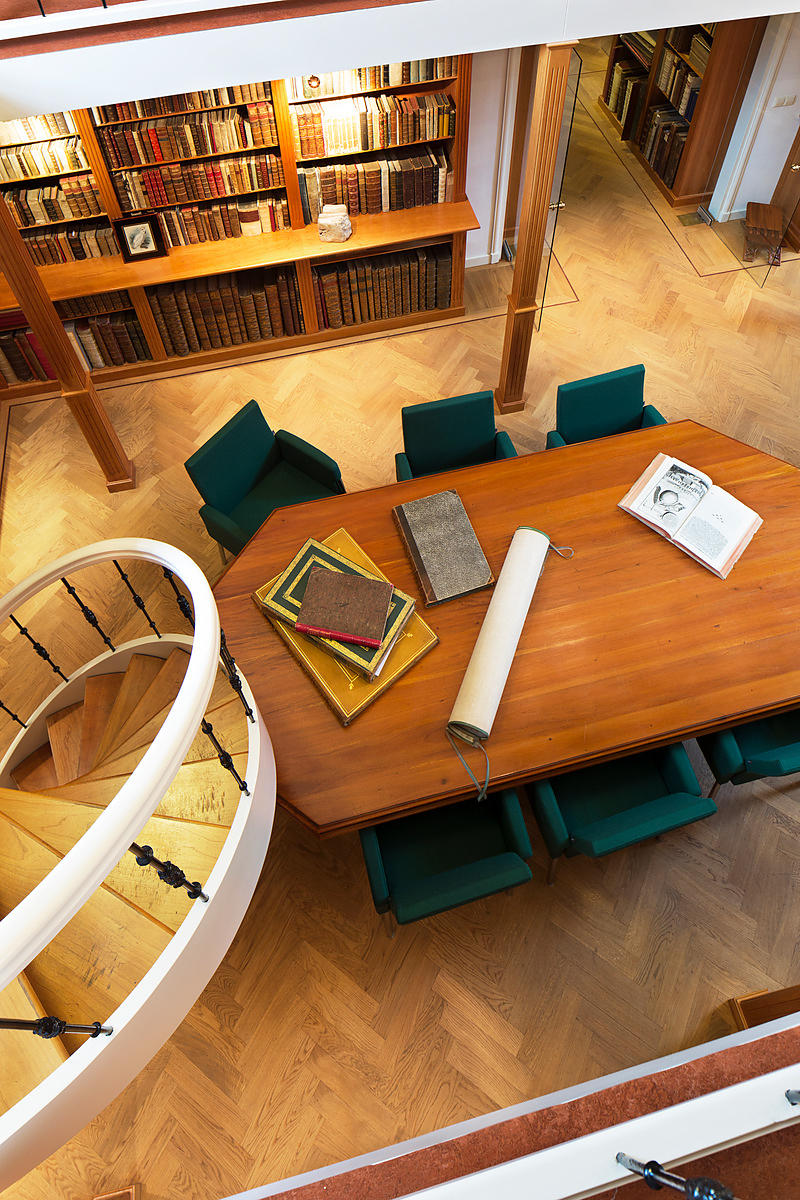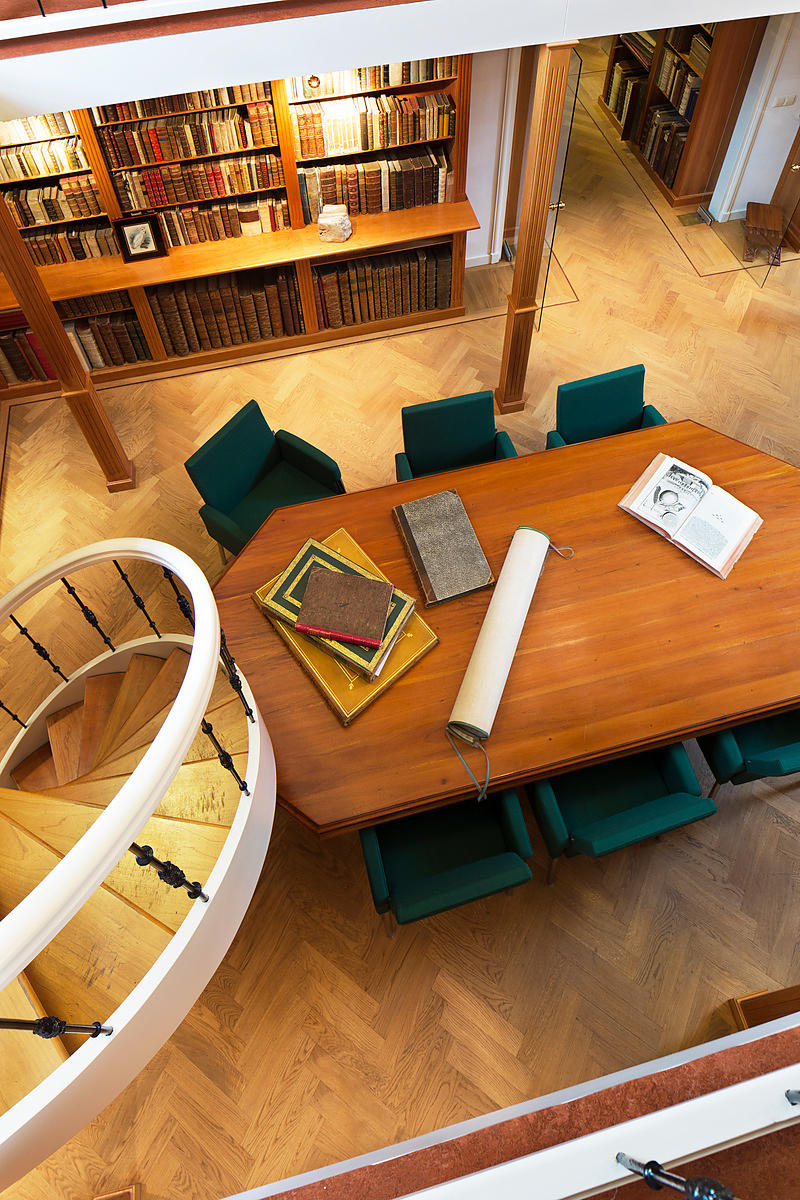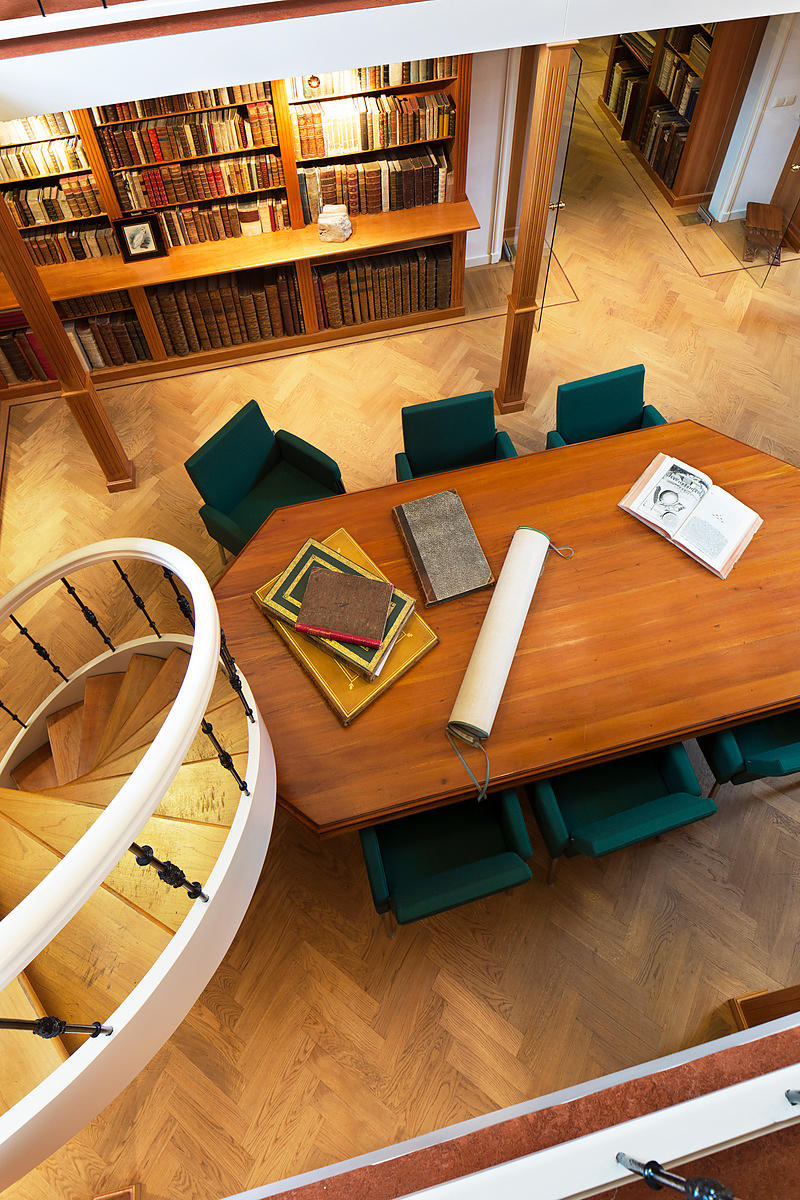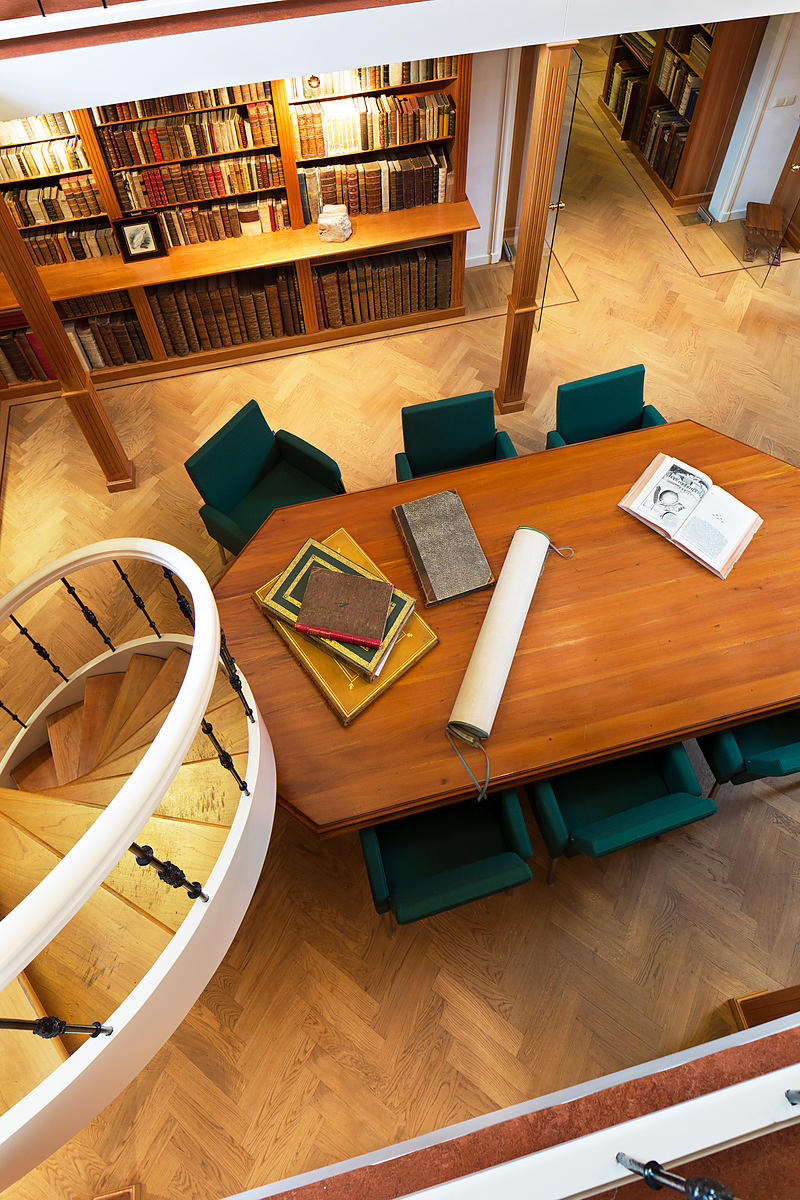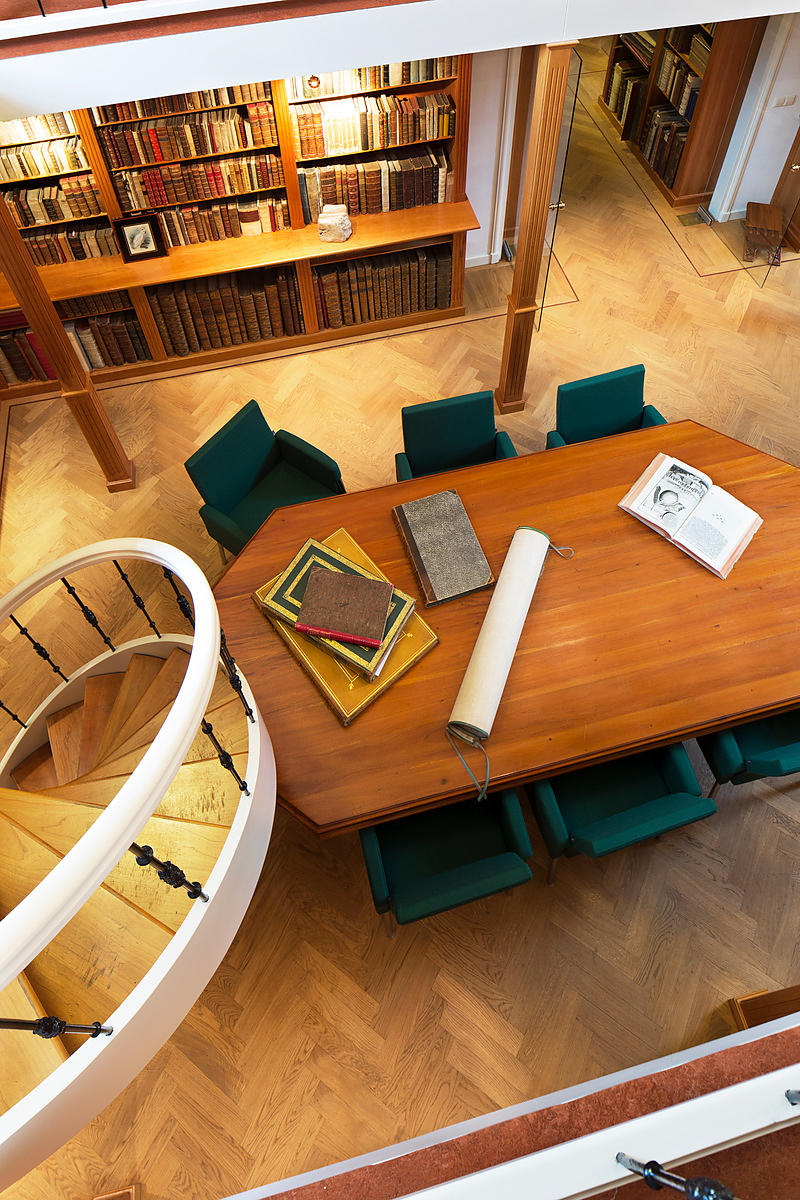 [CARICATURES - DWARVES].
De Waereld vol Gekken Nesten anders genaamd Het Dwergen Tooneel of geschakelde samenspraak van des zelfs personagien. = Le Monde Plein de Fols, ou Le Theatre des Nains enrichi, d'un discours chêné de leurs personages.
Amsterdam, Wilhelm Engelbert Koning, 1720 (= ca. 1720-30). 4 parts in 1 volume. 4to. Two engraved contents leaves (for parts 1 and 2; the title appearing at the head of the contents for part 1; the contents described in verse (2 lines for each plate)), 76 engraved caricature plates (16 x 10.5 cm, 58 with 1 figure and 18 with 2 figures).French red goatskin morocco (ca. 1860), gold-tooled turn-ins, marbled end-papers, headbands in green, white and brown, green ribbon marker, marbled and gilt edges (C. HARDY). 24, A-E; 25-50, A-C; (12); 6, (2) engraved leaves.
€ 14,500
An extremely rare and marvellous series of satirical dwarf caricatures, in its most complete edition. This famous satirical "Theatre of Dwarves," is a wholly engraved book of caricatures of a wide variety of types of men and women: nobelman, intellectual, official, alchemist, doctor, soldier, pilgrim, milkmaid, etc., all depicted as grotesque dwarves. Dutchmen, Spaniards, Turks, blacks and jews all feel the barbs of the artist's pen and engraver's burin.
The present quarto issue seems to be even rarer than the folio issue, which has decorative frames (printed from separate plates) around each print.
At least most of the four Amsterdam editions were published in two issues, one in folio with decorative borders and one in 4to (or possibly sometimes even 8vo) without borders. Muller first knew only parts 1 to 3 (3695b), but later acquired a copy (in the 4to issue) with all 4 parts and described its part 4 in his supplement (3695d).
The four parts were no doubt printed together, probably in the 1720s. We have seen a copy of the folio issue with all four parts on this same paper, so the two issues were no doubt published simultaneously.
In very good condition. Binding with some wear along the hinges and corners; minor tears repaired, only 1 slightly affecting the image and another slightly affecting a corner of the border. Atlas van Stolk 3535; Cohen, cols. 722-3 note (following Brunet & Graesse); Muller, Historieplaten 3695d; Sander, Illus. Franz . Bücher 1377; Picarta (1 copy with all 4 parts); STCN (same copy).
Related Subjects: