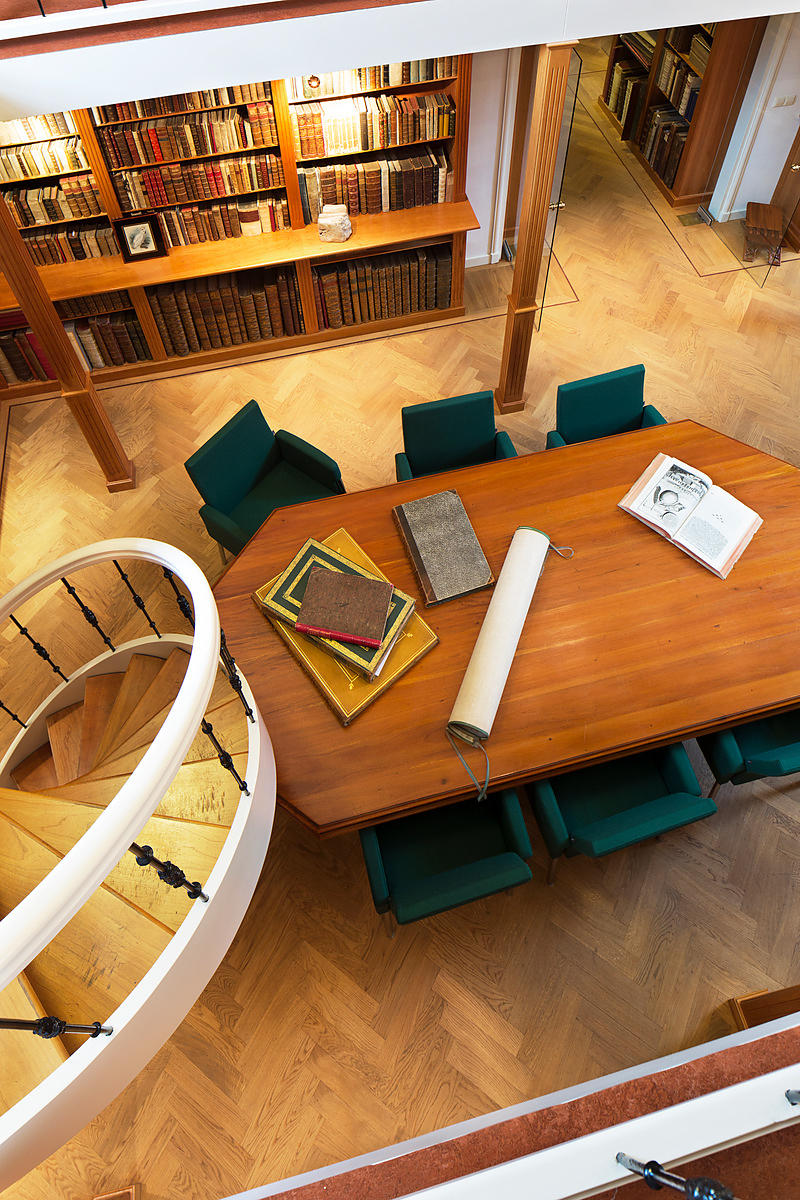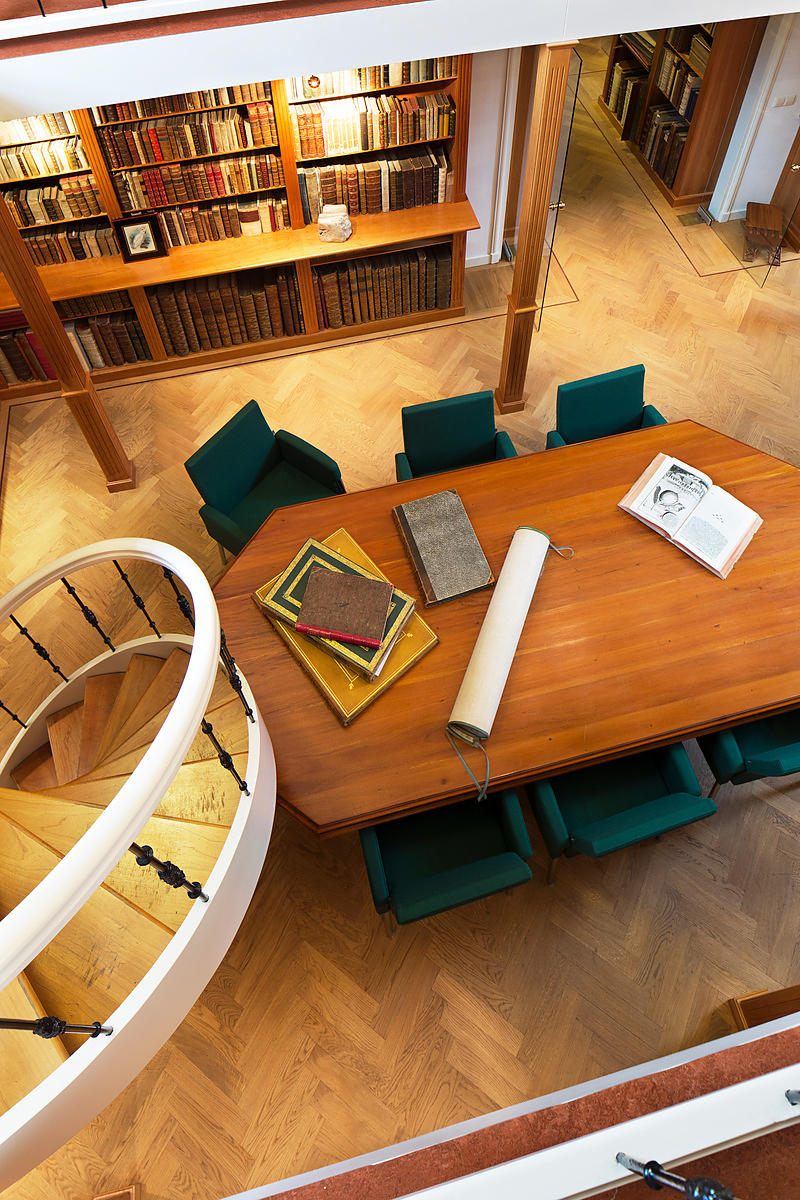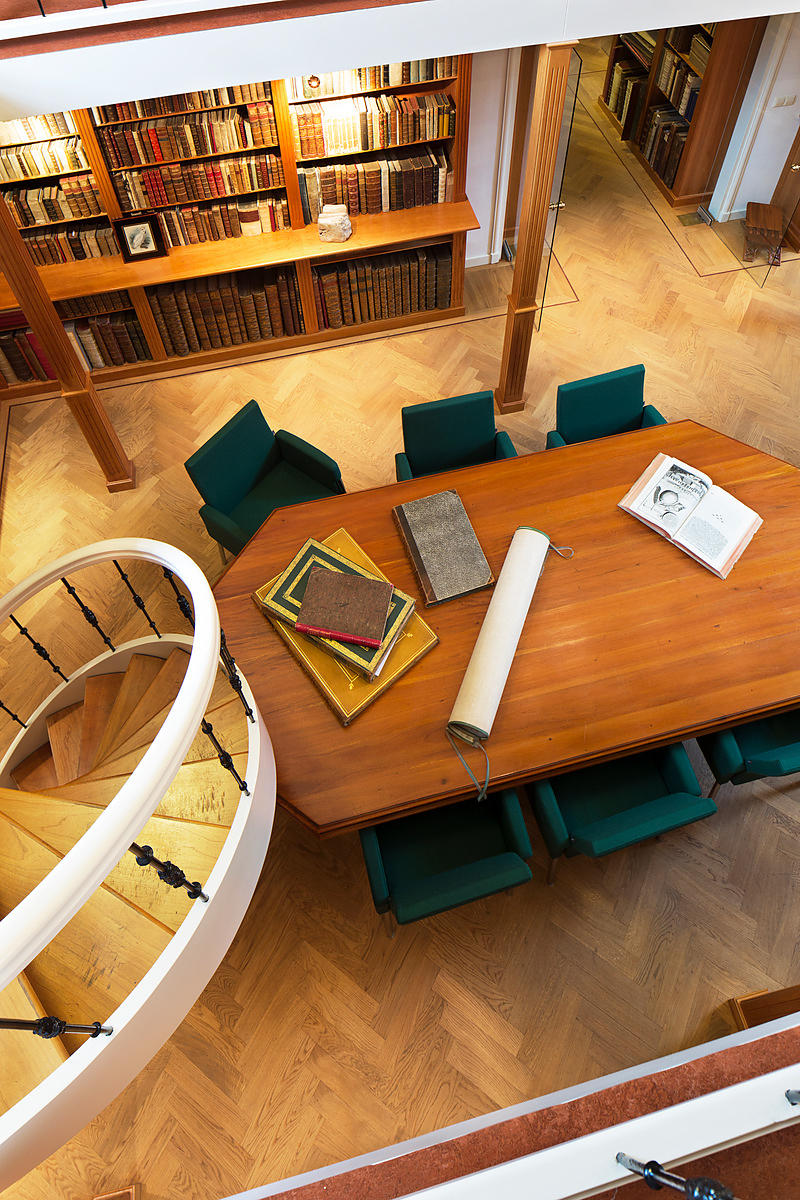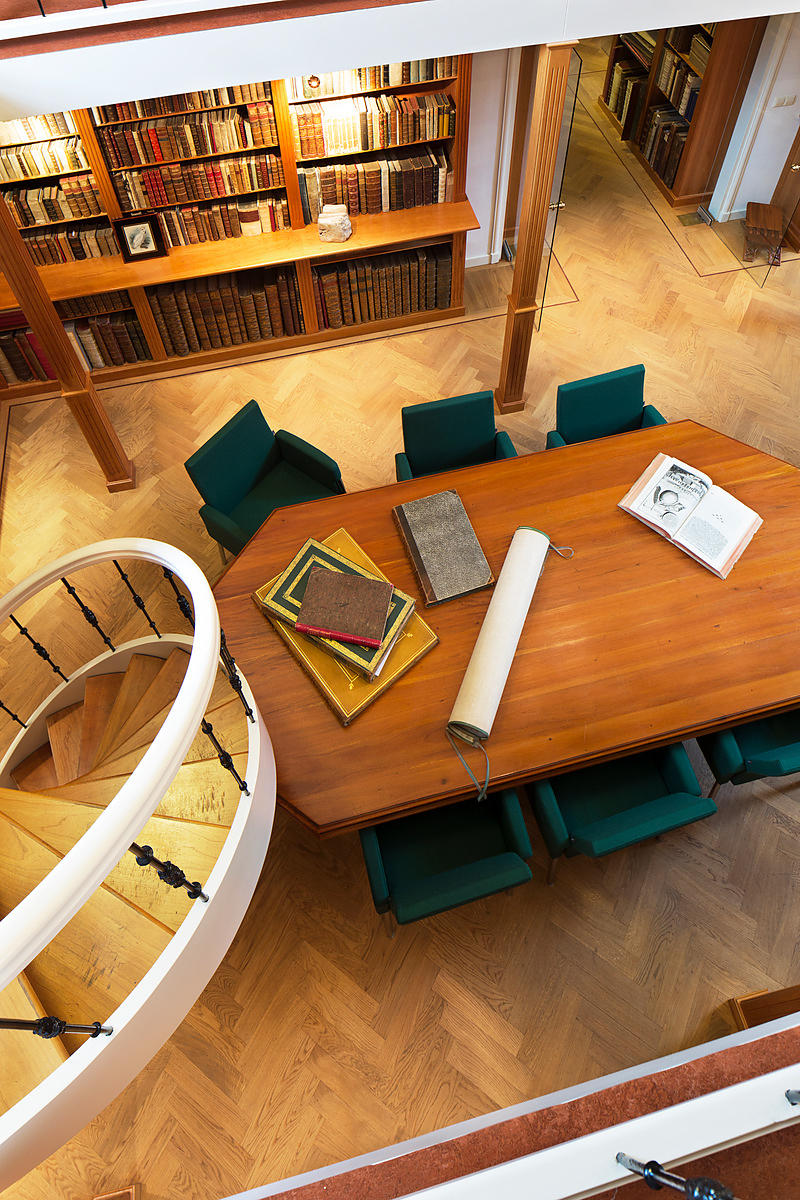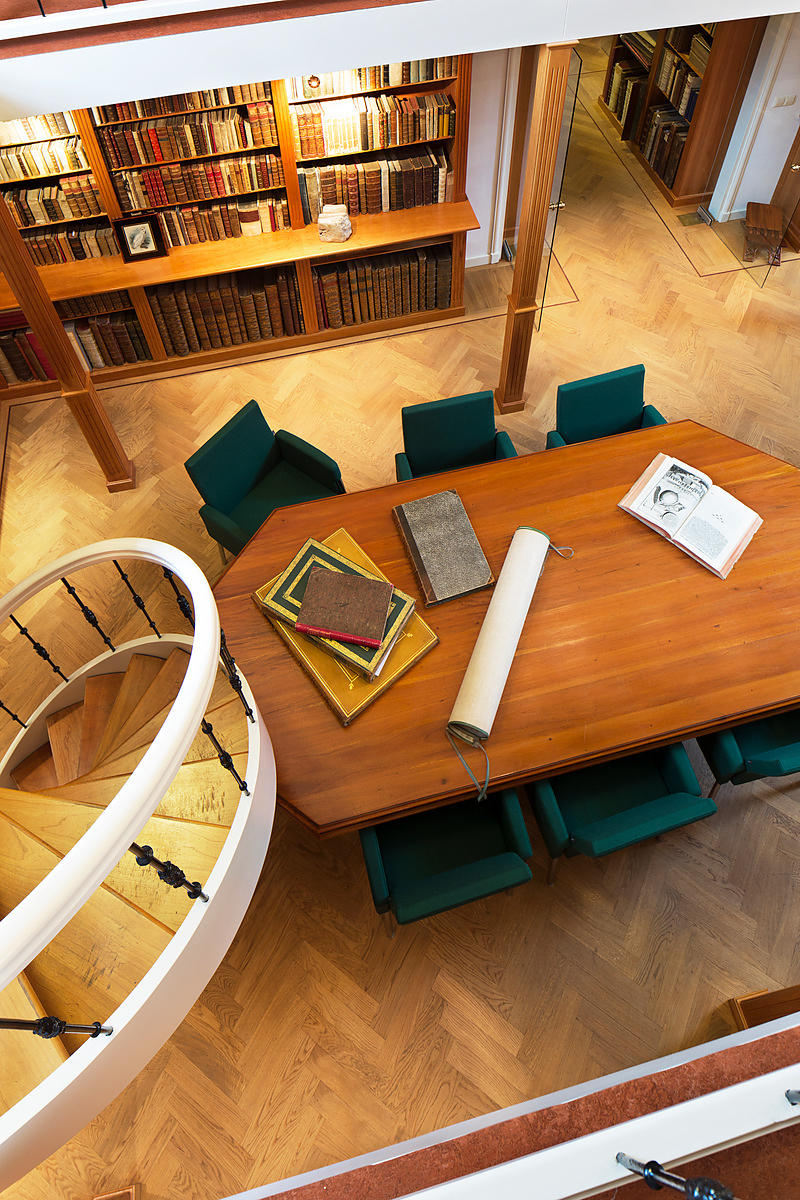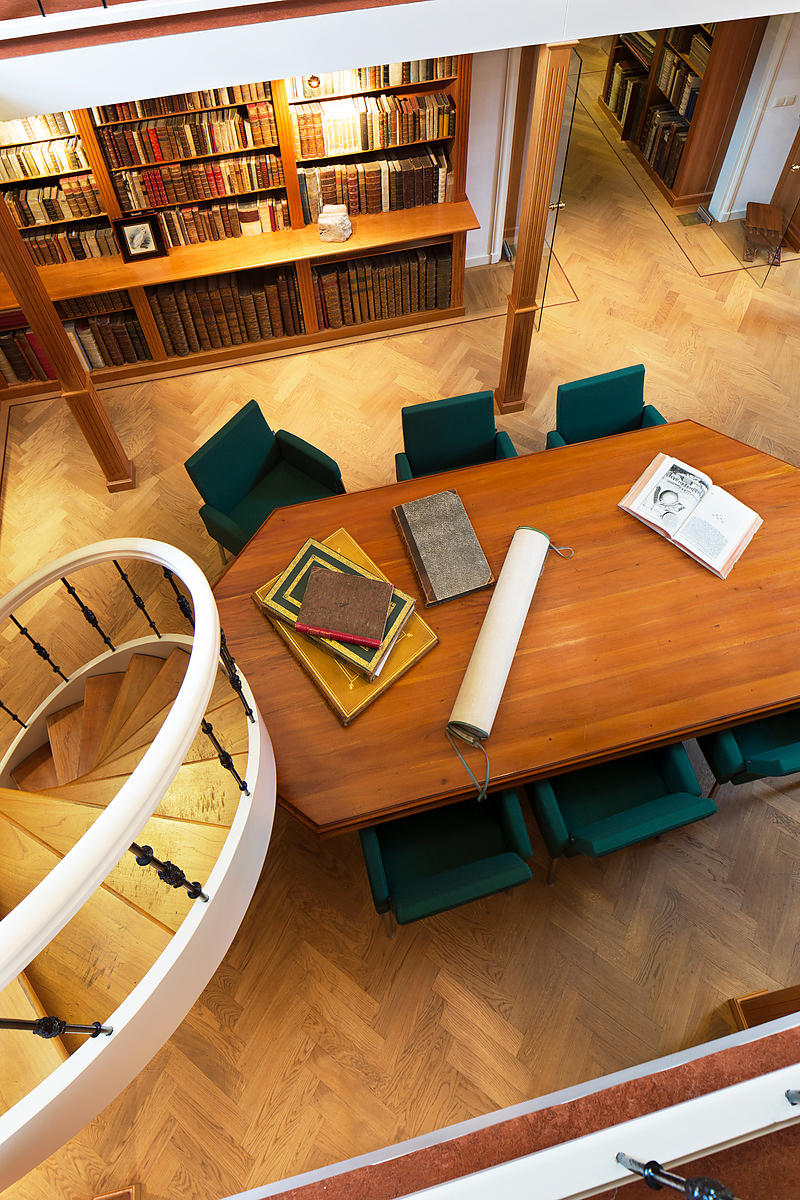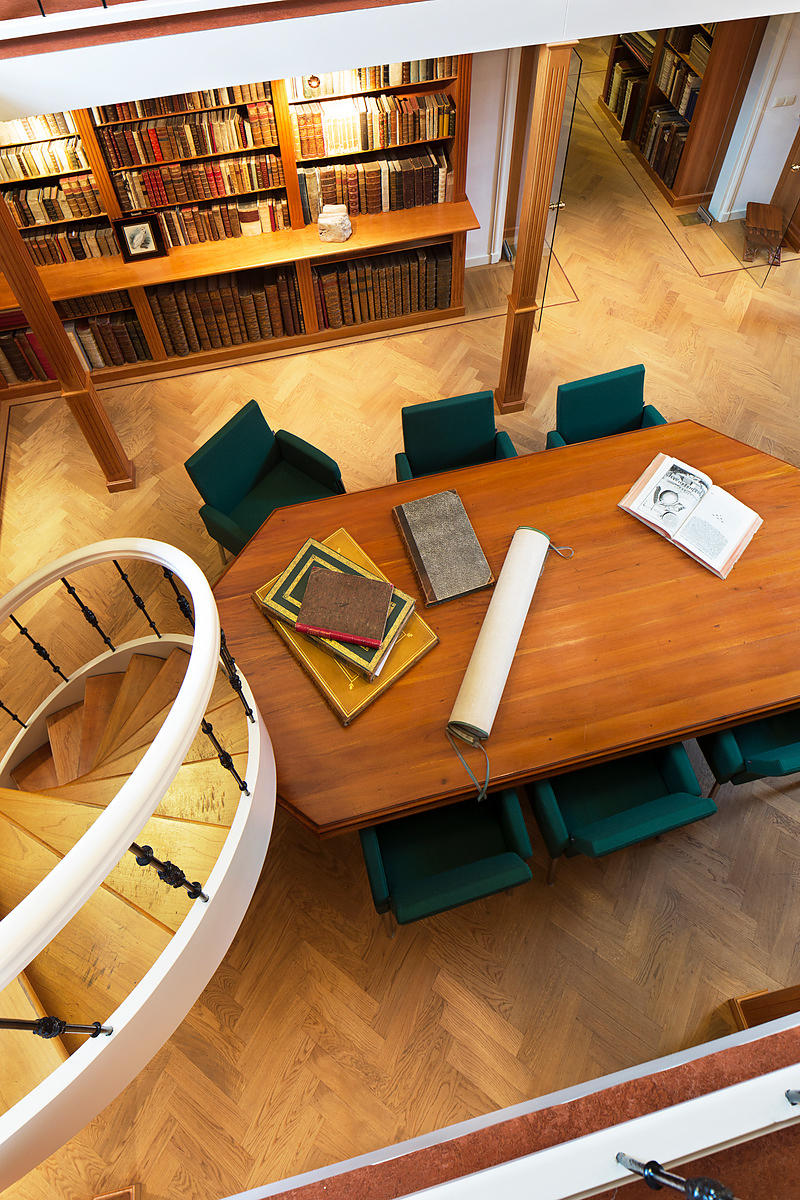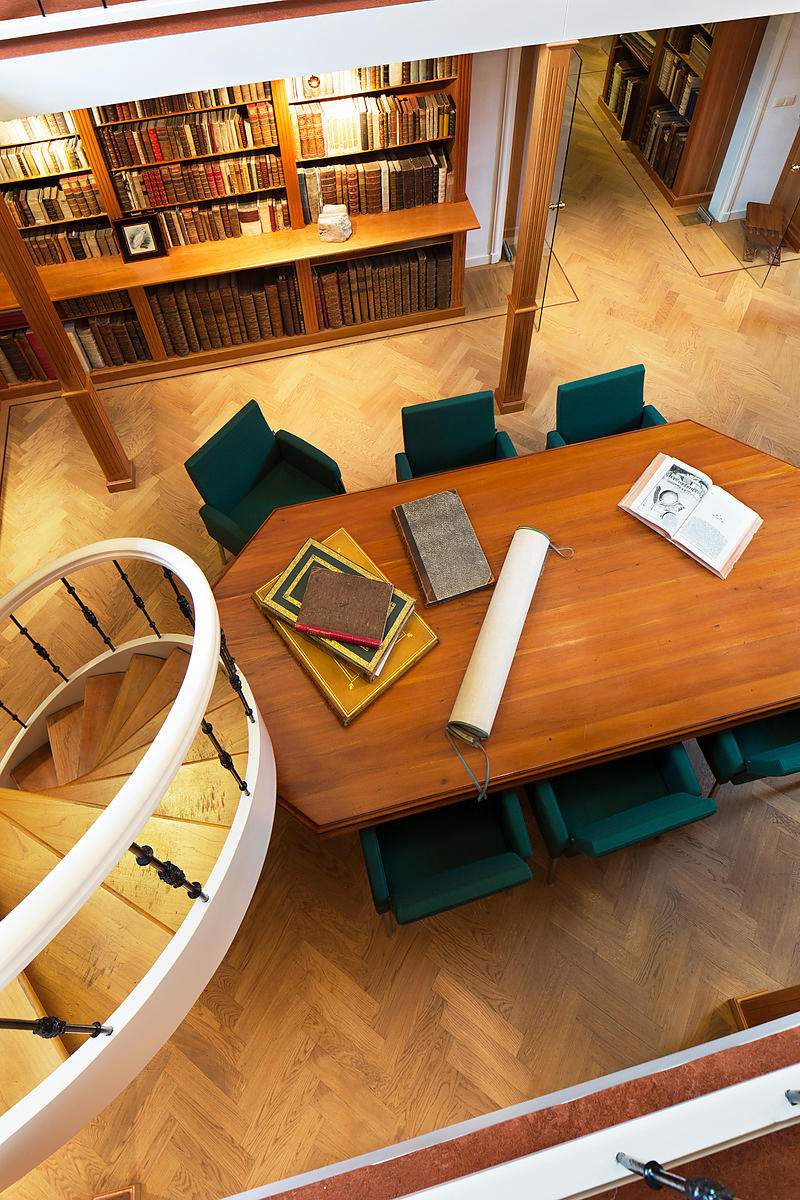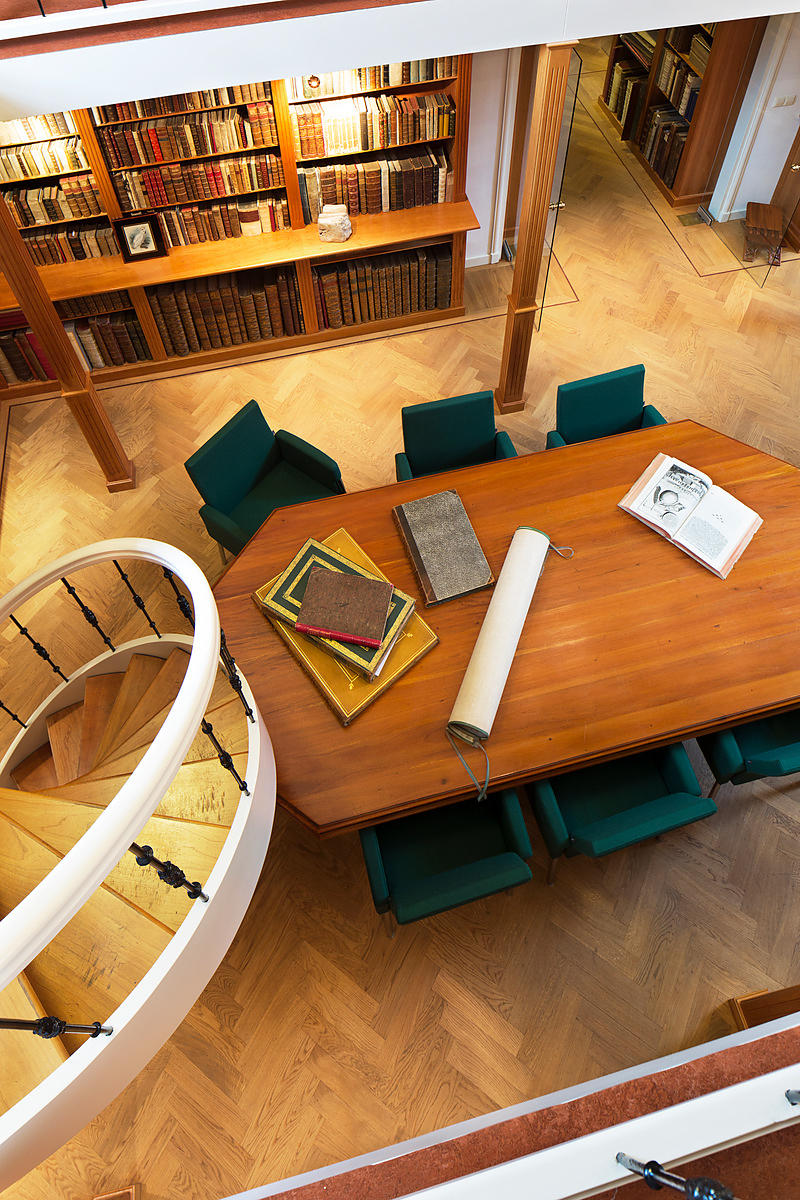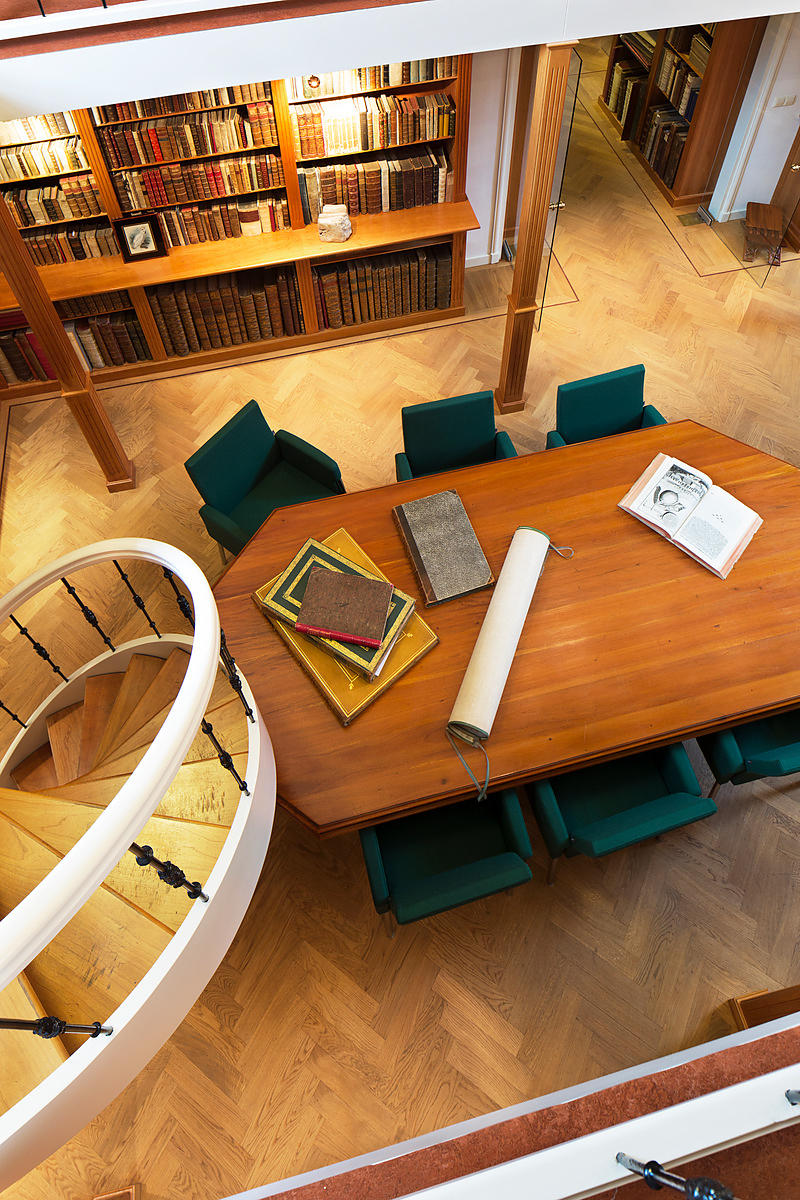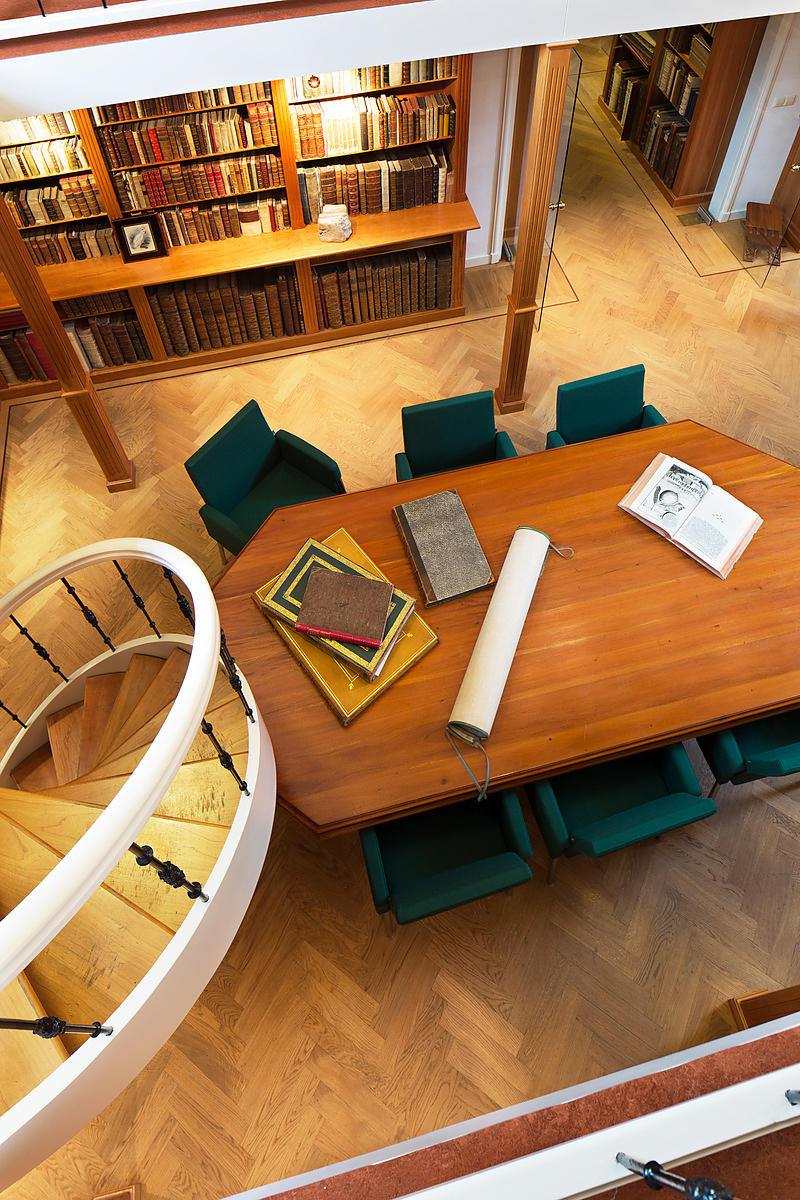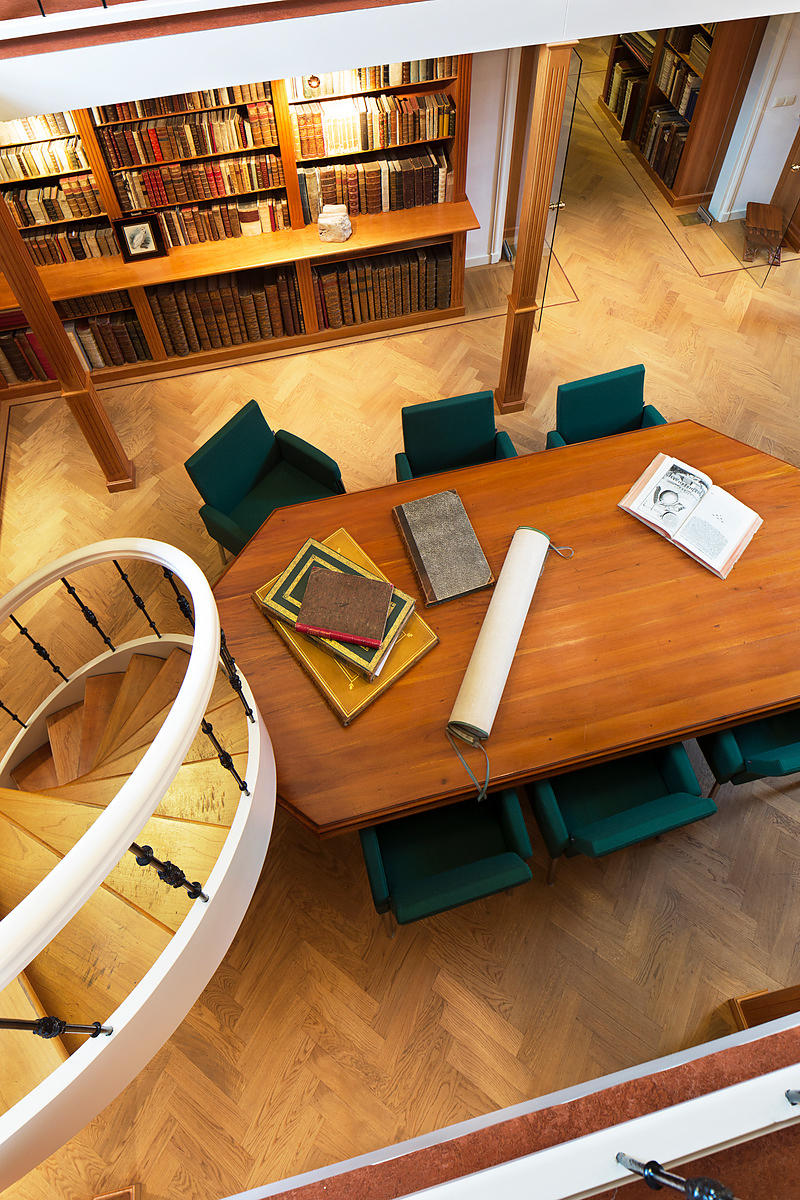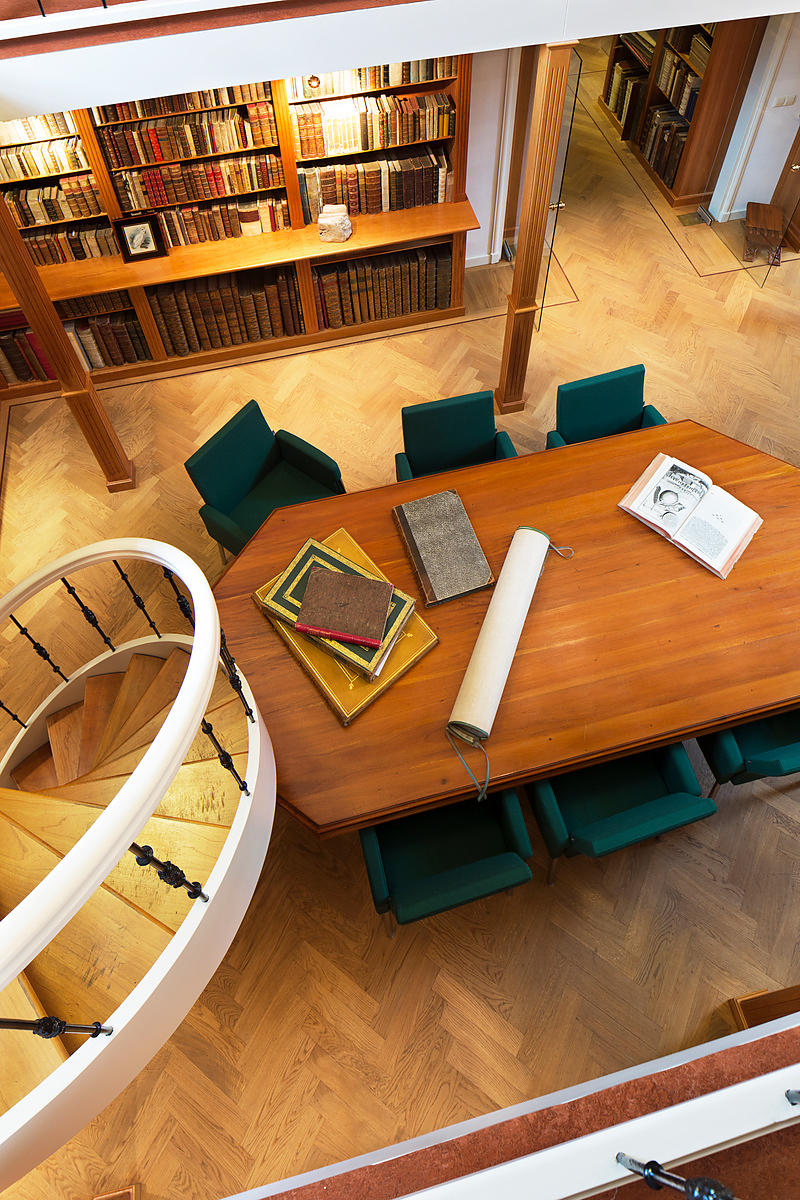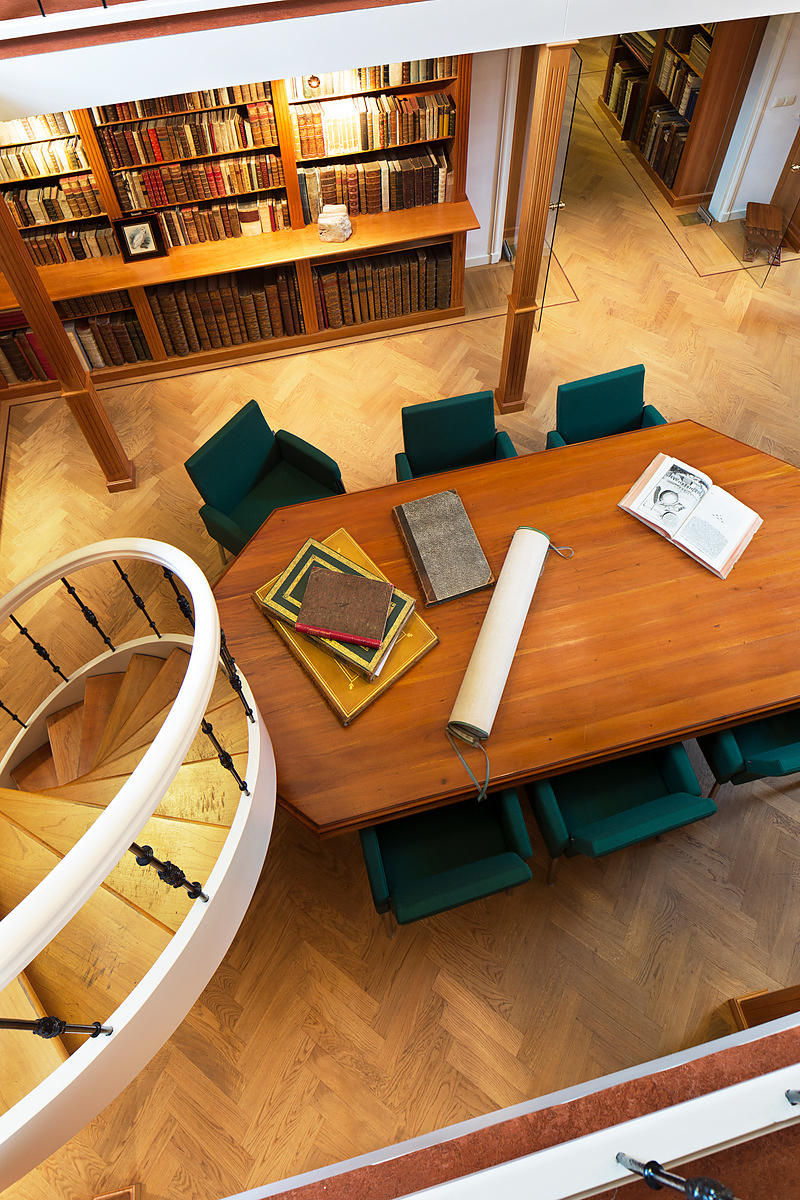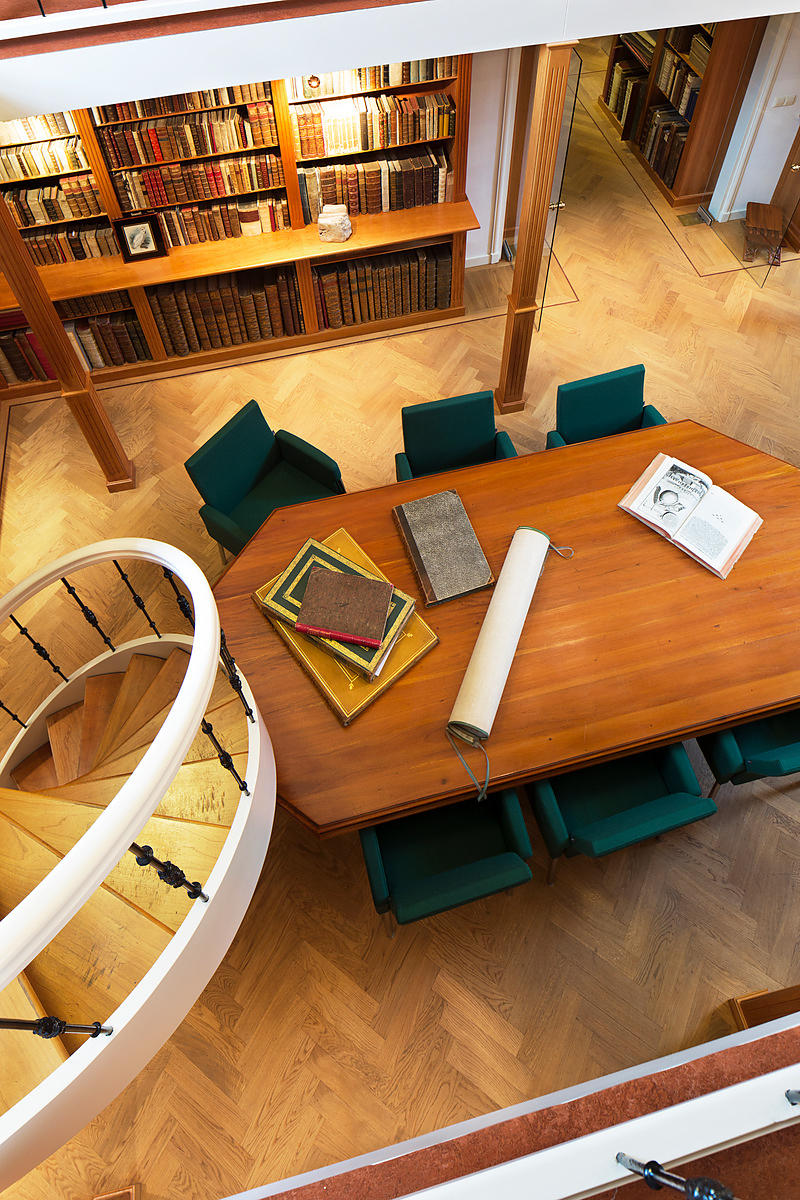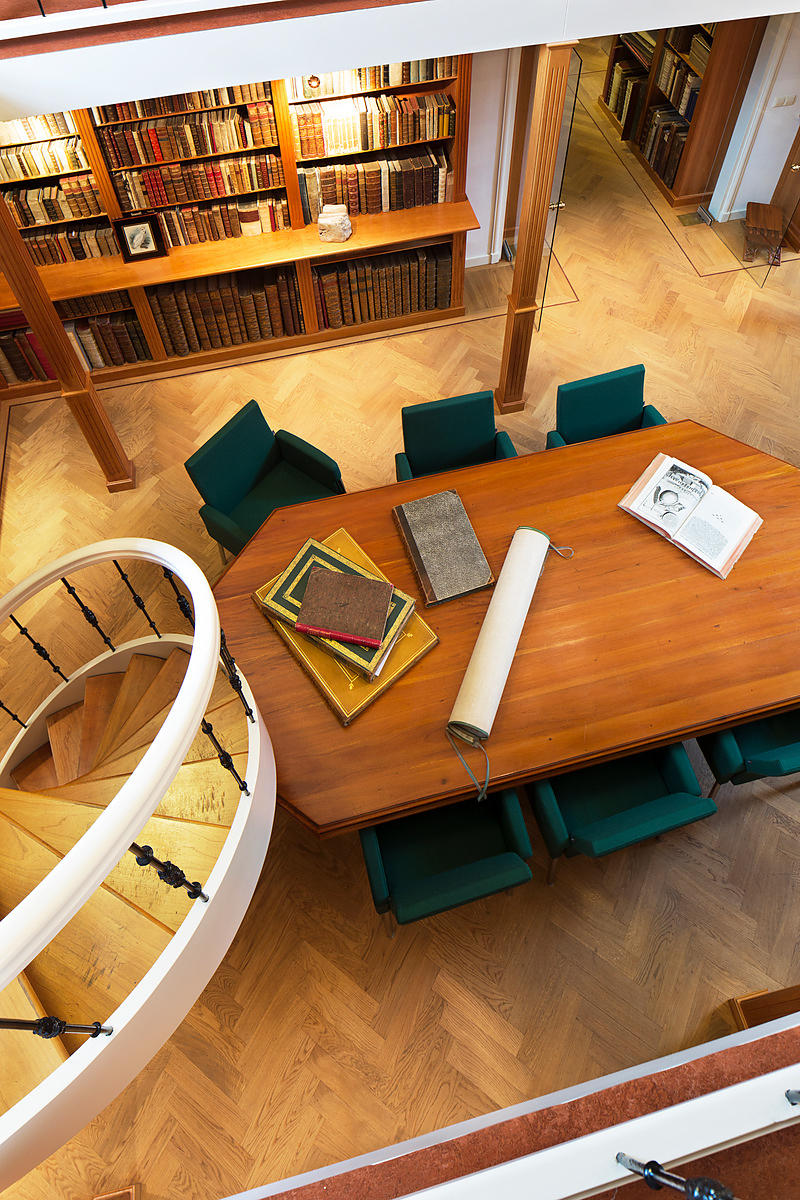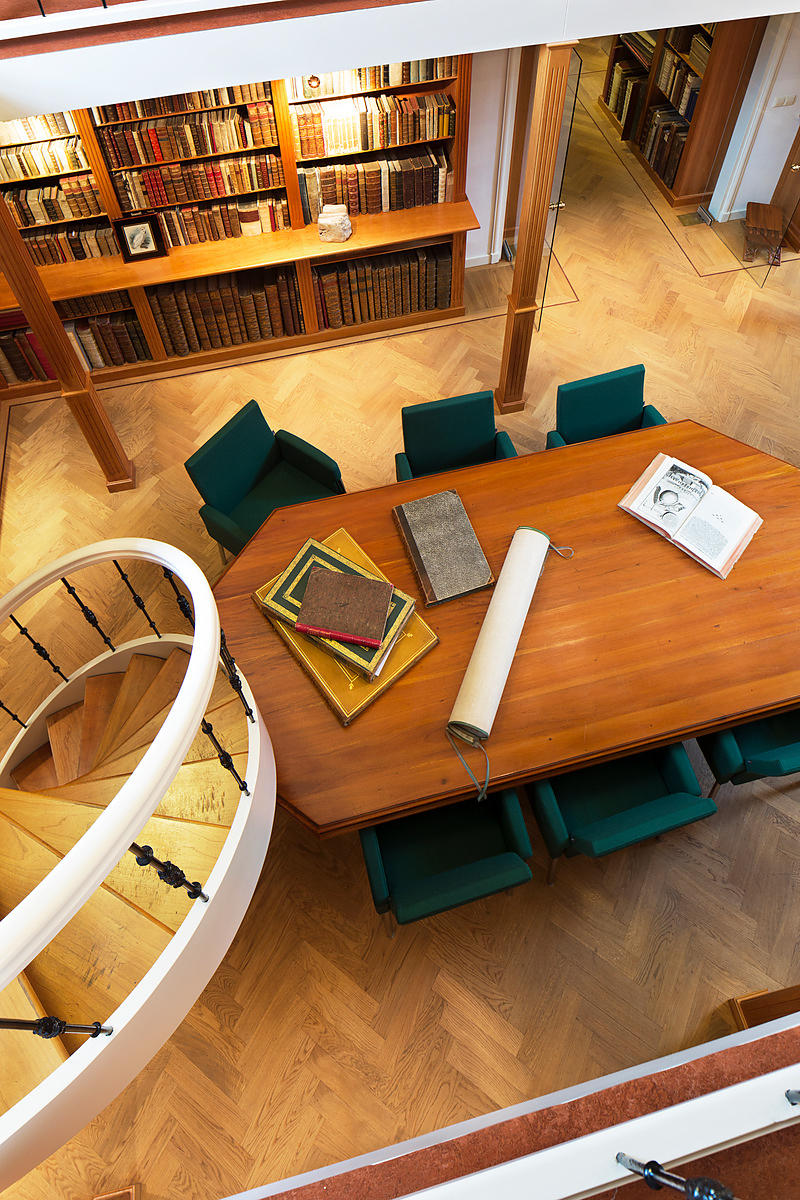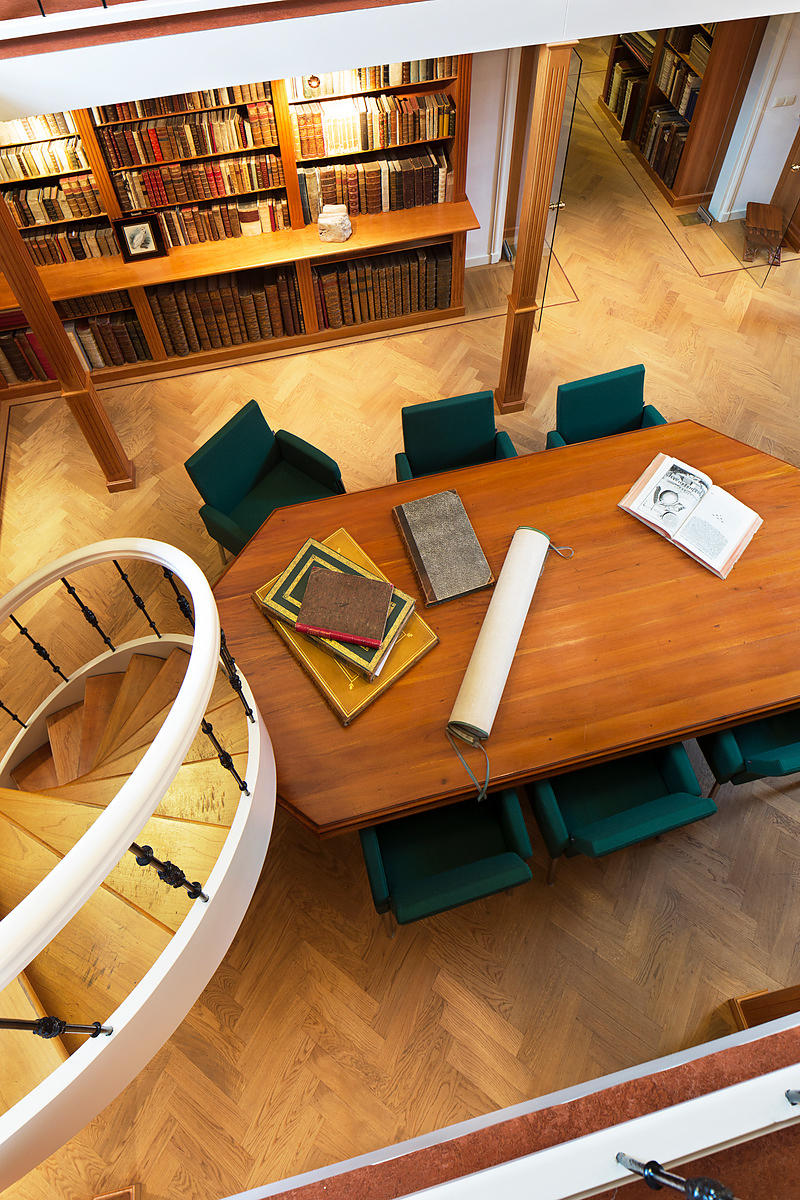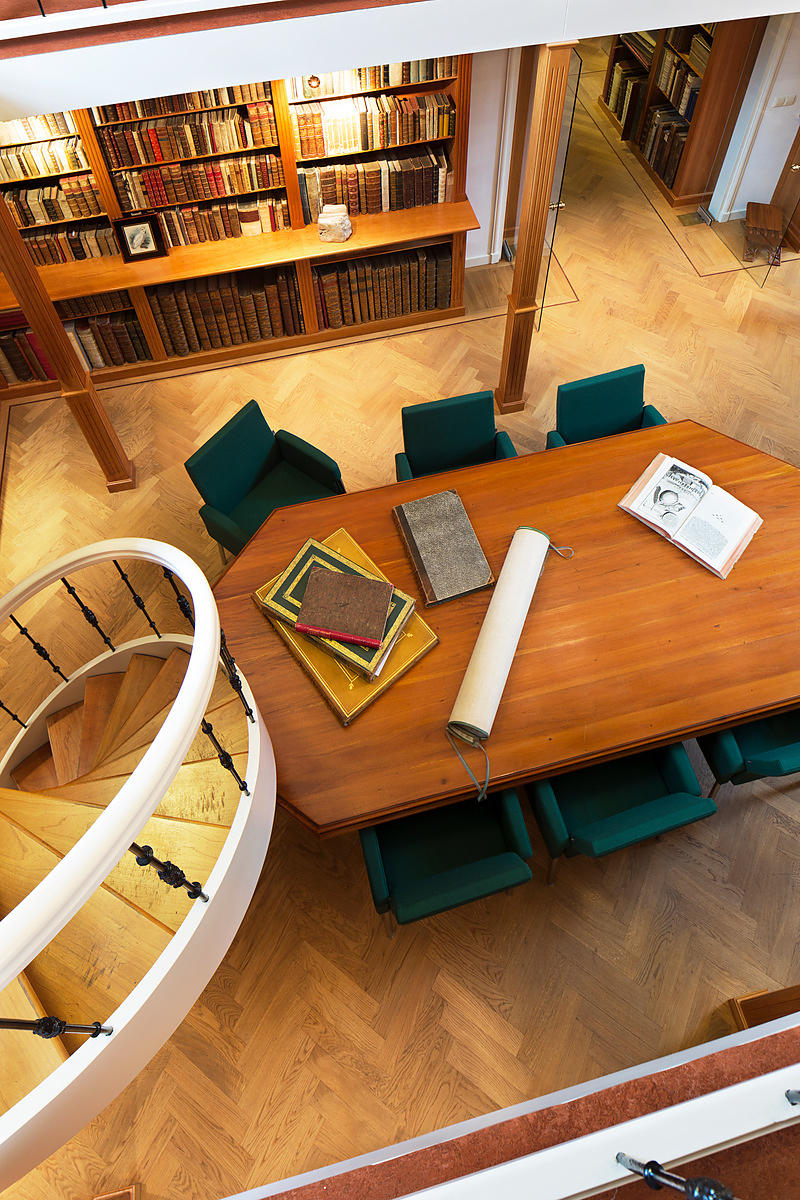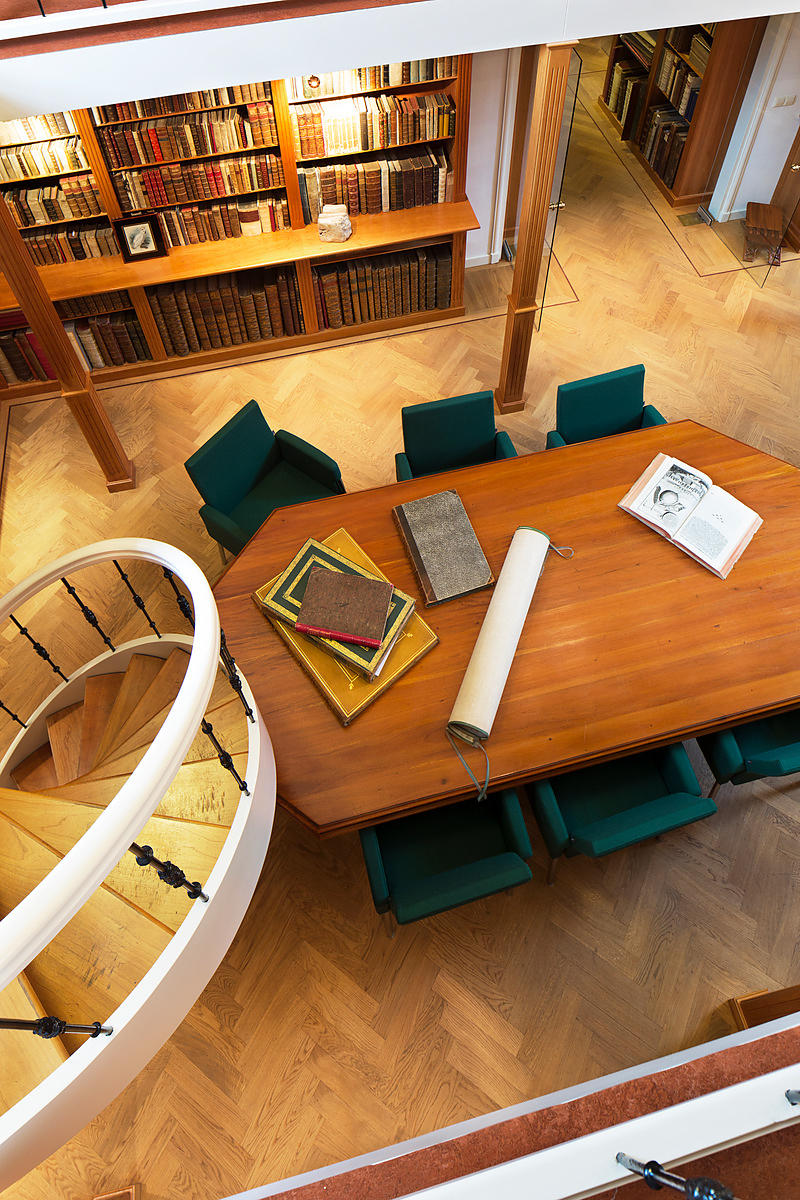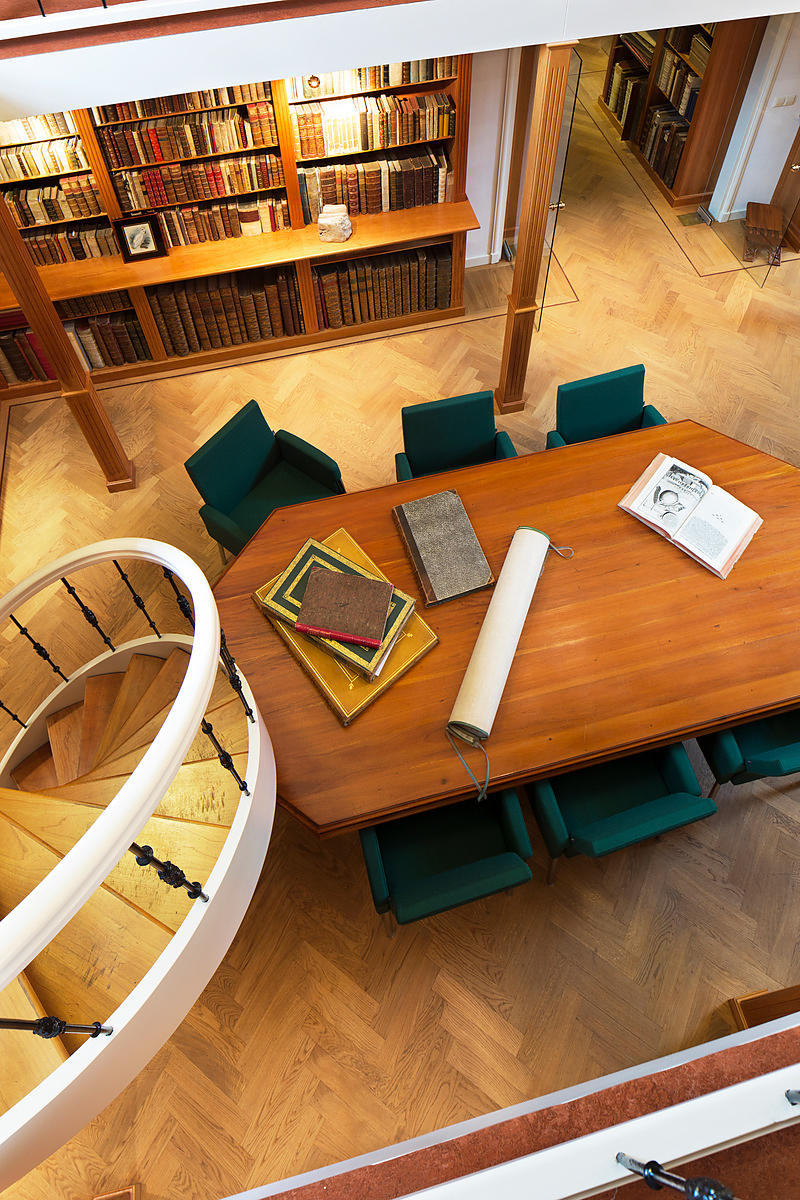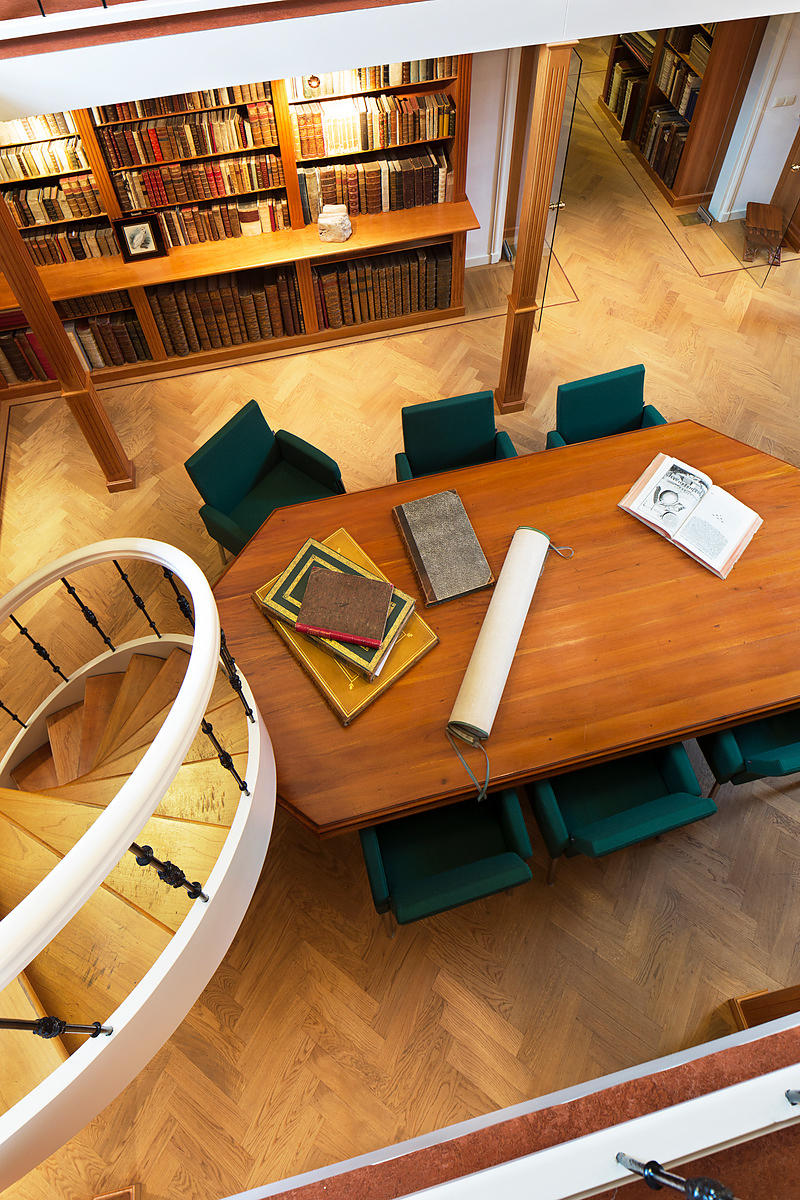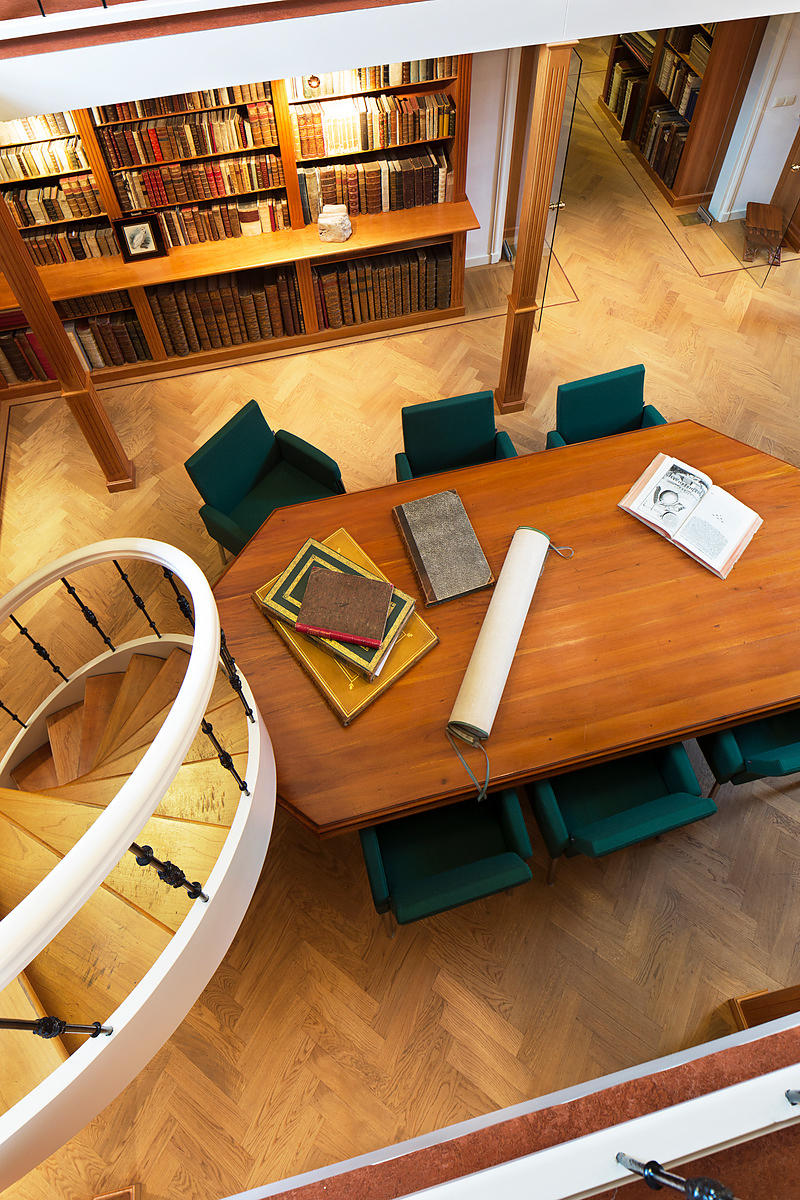 [CAMPEN, Jacob van, Hubert QUELLINUS and Jacob VENNEKOOL].
Bouw schilder en beeldhouwkonst, van het stadhuis te Amsteldam, vertoont in CIX figuuren: . . .
Amsterdam, J. Covens, C. Mortier and J. Covens junior, [ca. 1780]. Folio. With full-page engraved portrait of Jacob van Campen, engraved plates numbered I-CIX (here on 115 full-page, double-page and folding leaves) described under these numbers in the letterpress text. Contemporary half calf.
€ 5,500
A comprehensive collection of plates showing all architectural features and sculpture of the Amsterdam City Hall, since 1808 the Royal Palace, here in the Covens & Mortier firm's rare ca. 1780 issue with the engravings newly printed from the original copper plates from the years 1655 to 1664 and the text reissued from Leonardus Schenk's 1747 Dutch language edition, the whole with a new title-page. "This version has not been seen'' (BAL). We have located only 7 other copies, some incomplete.
It includes the famous plate showing the extraordinary cartographic mosaic floor of the Burgerzaal of the Amsterdam City Hall, designed by Jacob van Campen, with a celestial map in the centre and the magnificent map of the world in 2 hemispheres on either side. The map shows Tasman's recent discoveries in Australia and Tasmania, and depicts California as an island.
Jacob van Campen (1595-1657), the greatest architect of the Dutch Golden Age, began working on the design of the Amsterdam City Hall in 1640 and though it opened in 1655, it was not actually completed until 1665. Constantine Huygens called it the eighth wonder of the world.
In very good condition with only some minor marginal soiling or browning. Spine with some superficial cracks, and restorations at its head and foot, sides scuffed. Fine print series showing the Amsterdam City Hall in full glory.
BAL 132 note (citing Berlin Kat. & Kuyper for unseen "1730" Dutch ed.); Berlin Kat. 2236; Kuyper, Dutch Classicist architecture (Delft, 1980), pp. 212- 215 and note 25 (p. 318); STCN (3 copies).
Related Subjects: