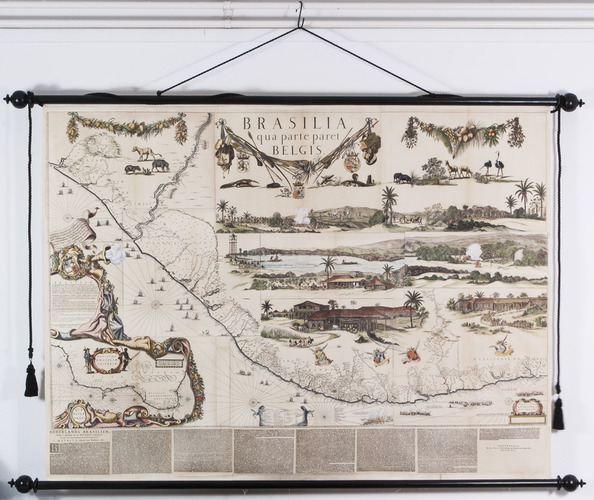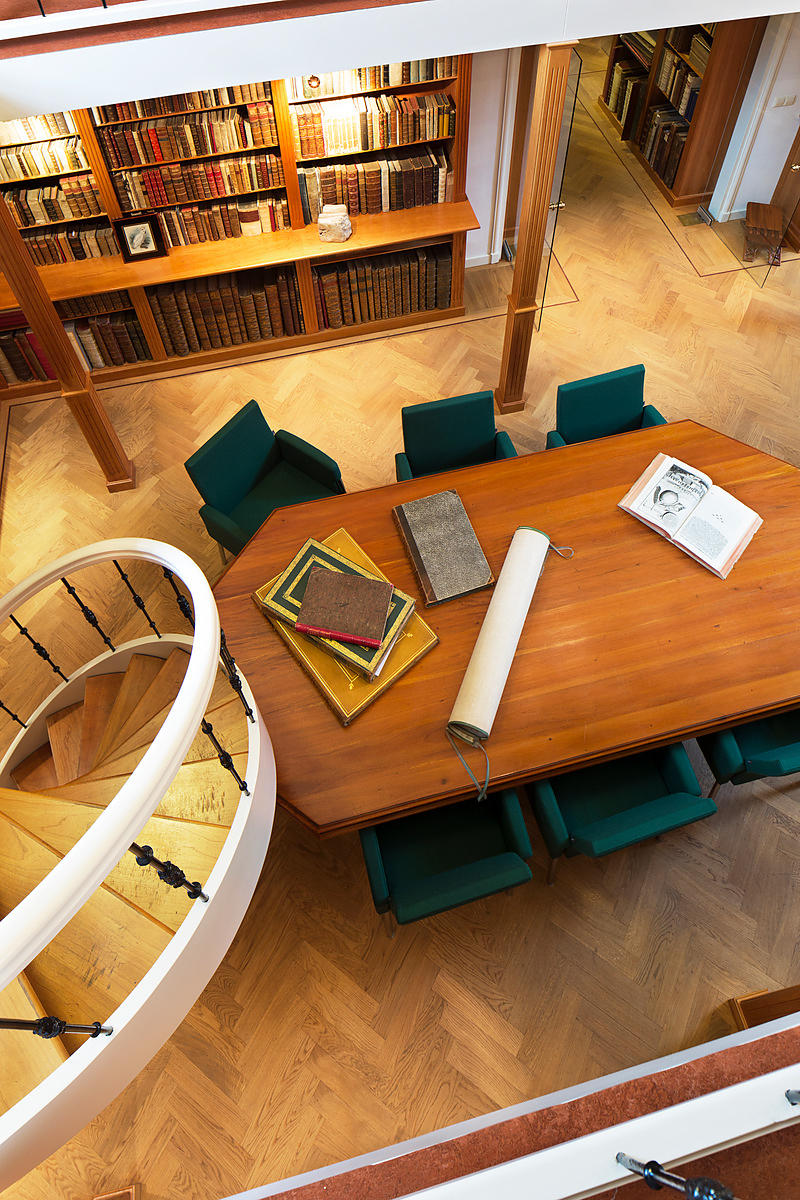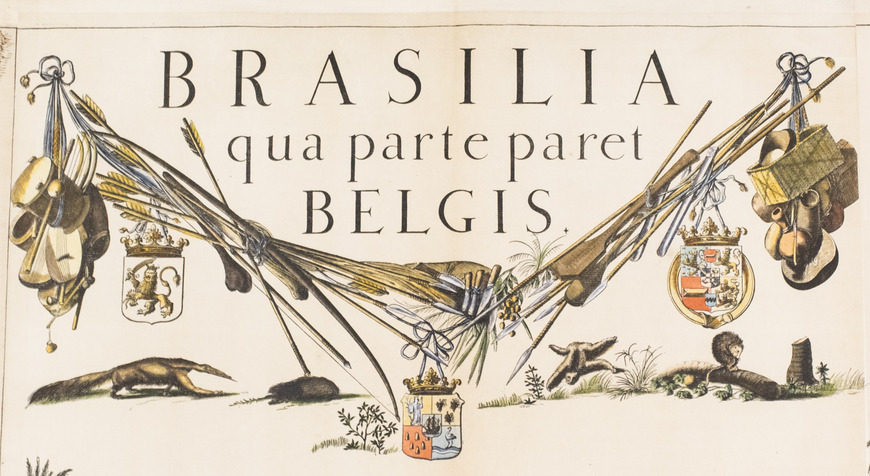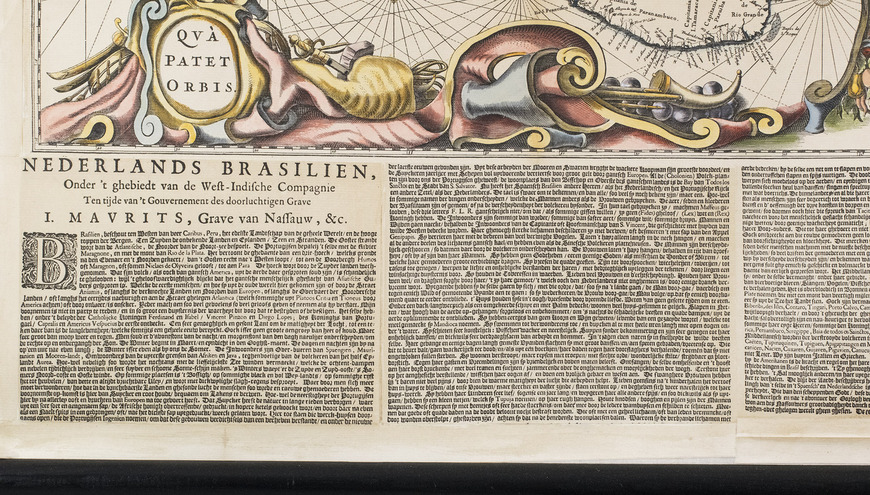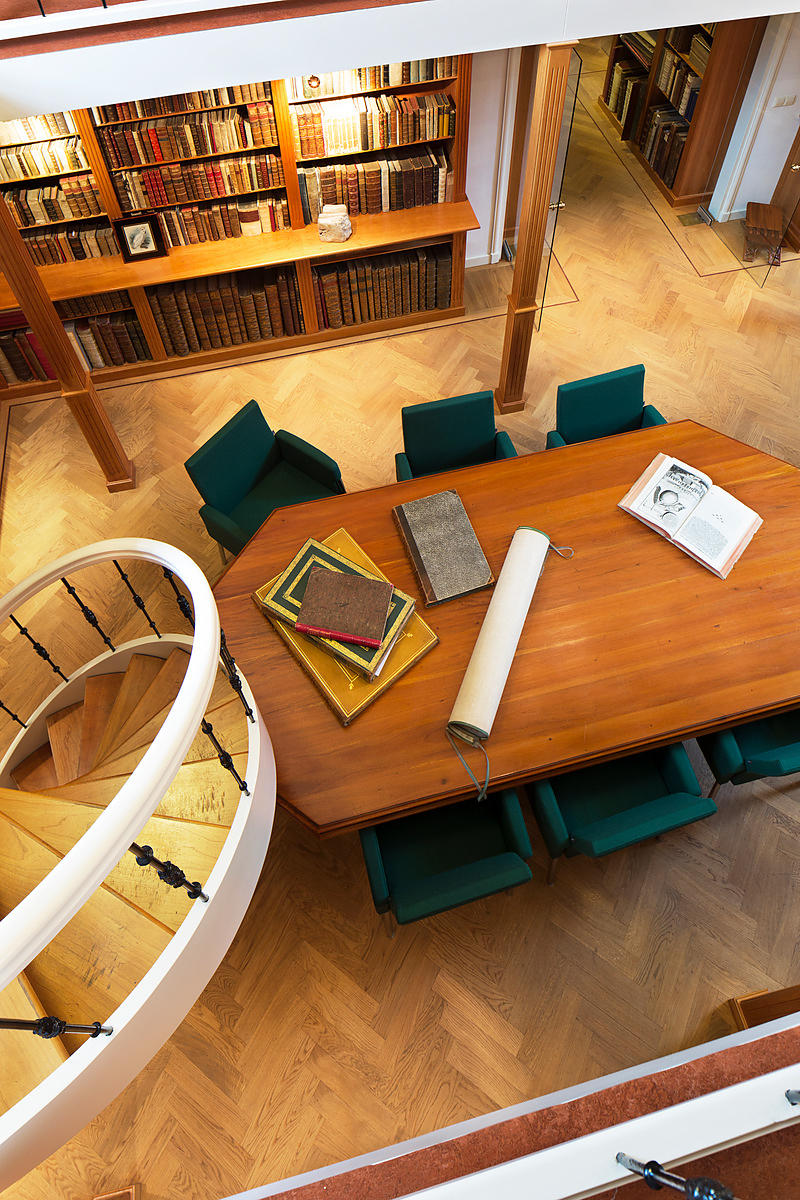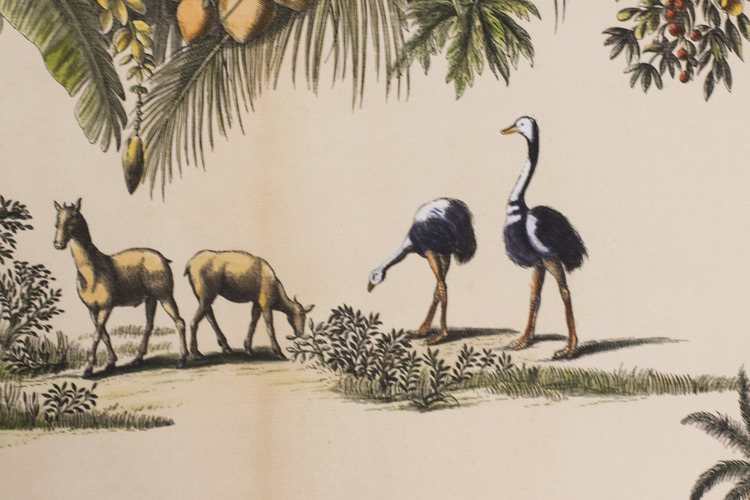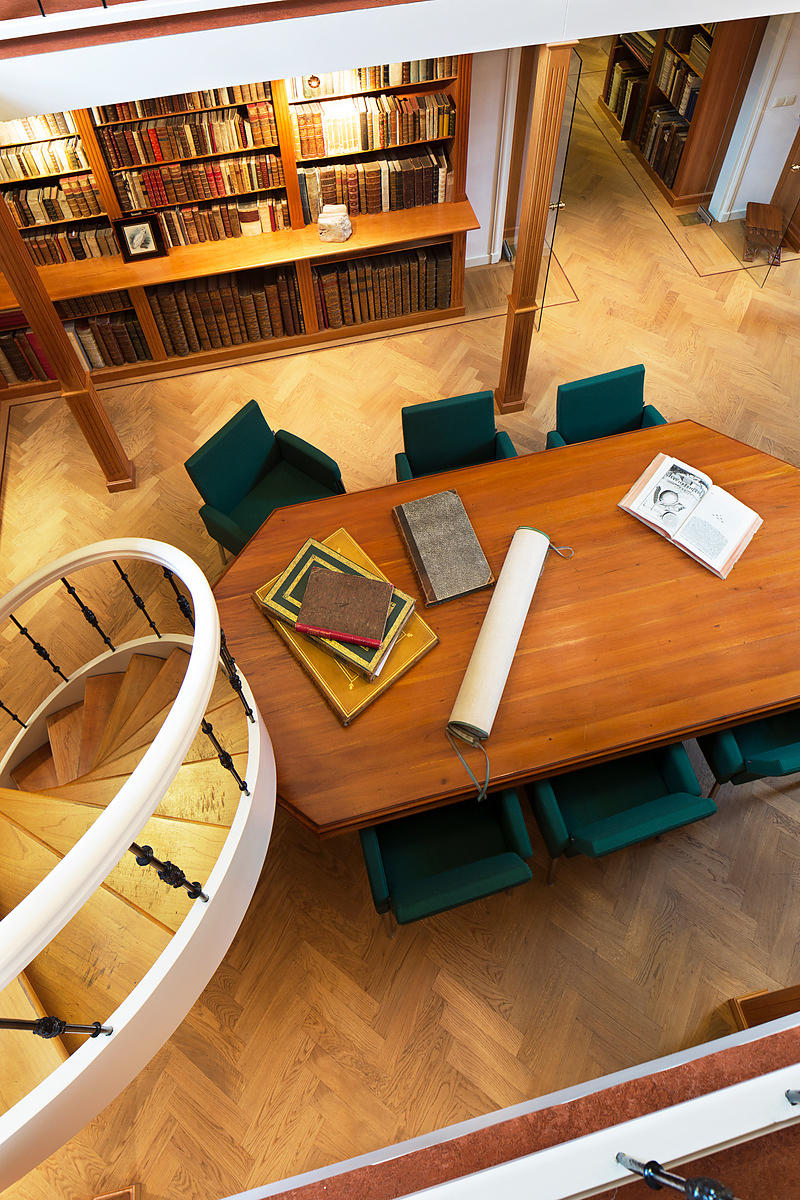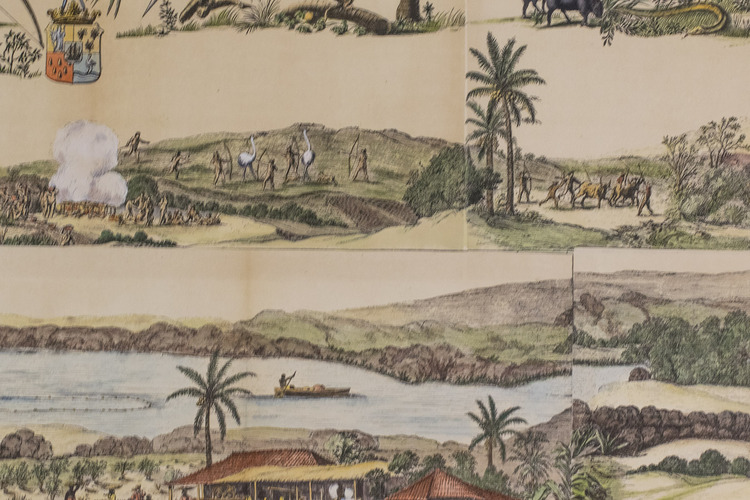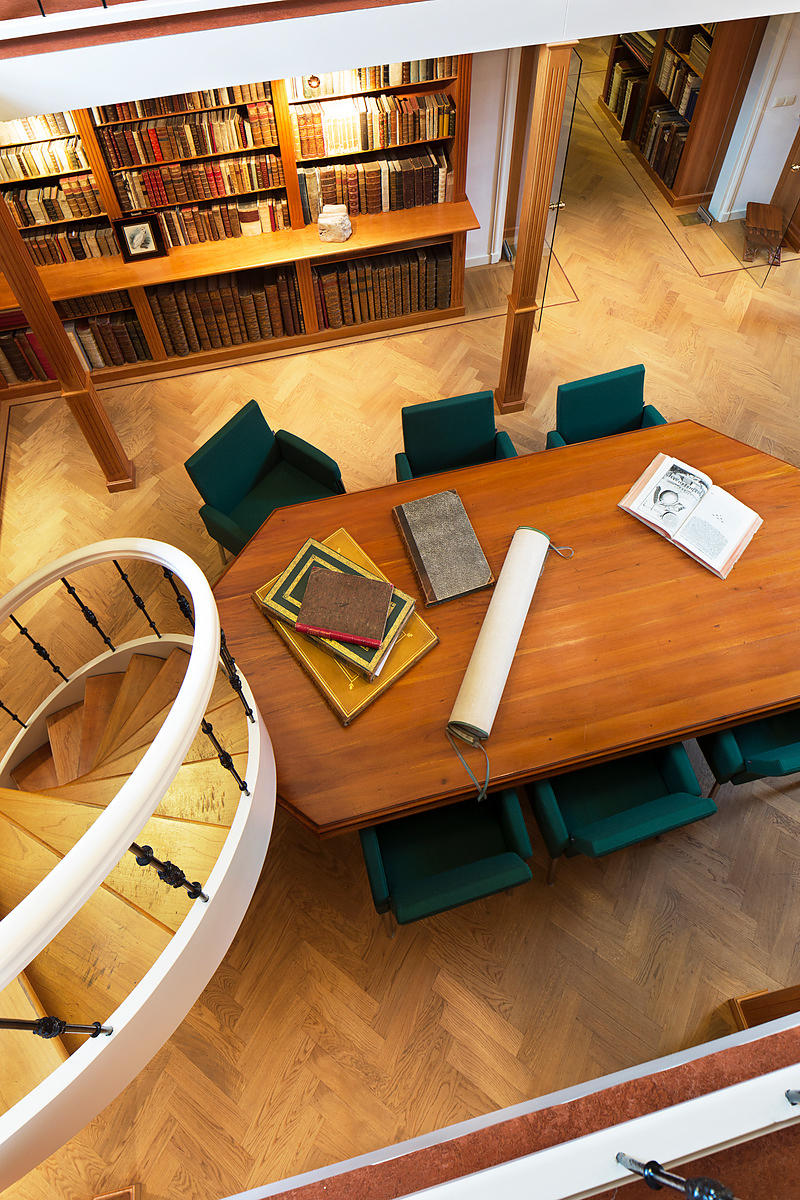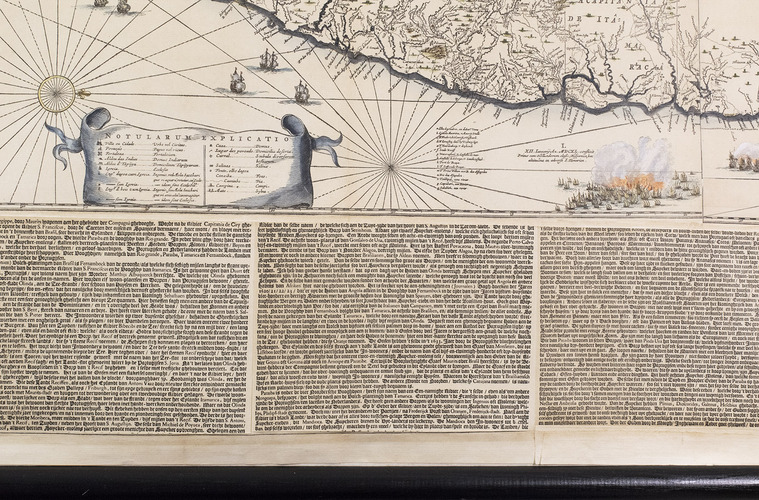 [BRAZIL - WALL-MAP]. MARCGRAF, Georg and Frans POST.
Brasilia qua parte paret Belgis. Nederlands Brasilien.
The Hague, Martinus Nijhoff, 1923 (after the original published in Amsterdam by Joan Blaeu in 1647). ca. 120 x 160 cm. Large wall map of Dutch Brazil, comprised of ca. 11 paper leaves pasted on linen to form the entire rectangular map, mounted between two black wooden rods at the head and foot of the map. The map shows an exact representation of the Brazilian coast from Rio Grande do Norte and the Sergipe region, all illustrative details and the cartouches are beautifully professionally coloured and the map is accompanied by a descriptive text about Dutch Brazil along the foot of the map, including a decorated initial.
€ 9,750
Eye-catching, beautifully coloured facsimile wall-map of Georg Marcgraf's renowned mid-17th-century map of Dutch Brazil. The present wall-map was published alongside the 1923 facsimile edition of Caspar Barlaeus' Nederlandsch Brazilië onder het bewind van Johan Maurits Grave van Nassau 1637-1644, edited by S.P. l'Honoré Naber and published by Martinus Nijhoff in The Hague.
"As a whole, the Marcgraf map is an extremely valuable iconographic source for aspects of Dutch Brazil, especially for ethnography. As can be seen from Post's paintings and drawings, he had a superb talent for compressing details into small scenes and even smaller figures and his eye for detail was extraordinary. It seems very probable that the scenes depicted were actually observed and although redrawn and recombined afterwards, they can be trusted as authentic records of negro, Tupinamba and Tapuya life at this time." (Whitehead & Boeseman p. 159).
The large wall-map consists of eleven irregular shaped leaves pasted together to make a rectangle, supplemented with a descriptive text in Dutch about the Dutch possessions in Brazil and its governor-general Johan Maurits van Nassau-Siegen, nicknamed "the Brazilian". The text is a Dutch translation, probably by l'Honoré Naber, from the original Latin by Barlaeus. "Four of the parts, the actual maps, were published by Barlaeus, being those of Sergipe, southern Pernambuco, northern Pernambuco with Itamaracá, and Paraiba with Rio Grande.
Georg Marcgraf (also Markgraf or Marggraf, 1610-1644) was a German naturalist, astronomer and cartographer, who is known for his works on 17th-century Brazil. His large map of (Dutch) Brazil is renowned for its accuracy and precision. The Historia naturalis Brasiliae, published posthumously, was a major contribution to early modern science, which came about as a result of Marcgraf's zoological, botanical, astronomical, and geographical expeditions in Brazil.
In very good condition. A beautifully coloured facsimile copy of Georg Marcgraf's exquisite 17th-century map of the northeast coast of Brazil. E. van den Boogaart, Johan Maurits' Brazilië. Het land van de suikermolen, pp. 27-41; M. Storms, "De kaart van Nederlands Brazilië door Georg Marcgraf", in: Caert-Thresoor 30-2 (2011), pp. 37-46; Whitehead & Boeseman, A portrait of Dutch 17th century Brazil, pp. 151-161.
Related Subjects: