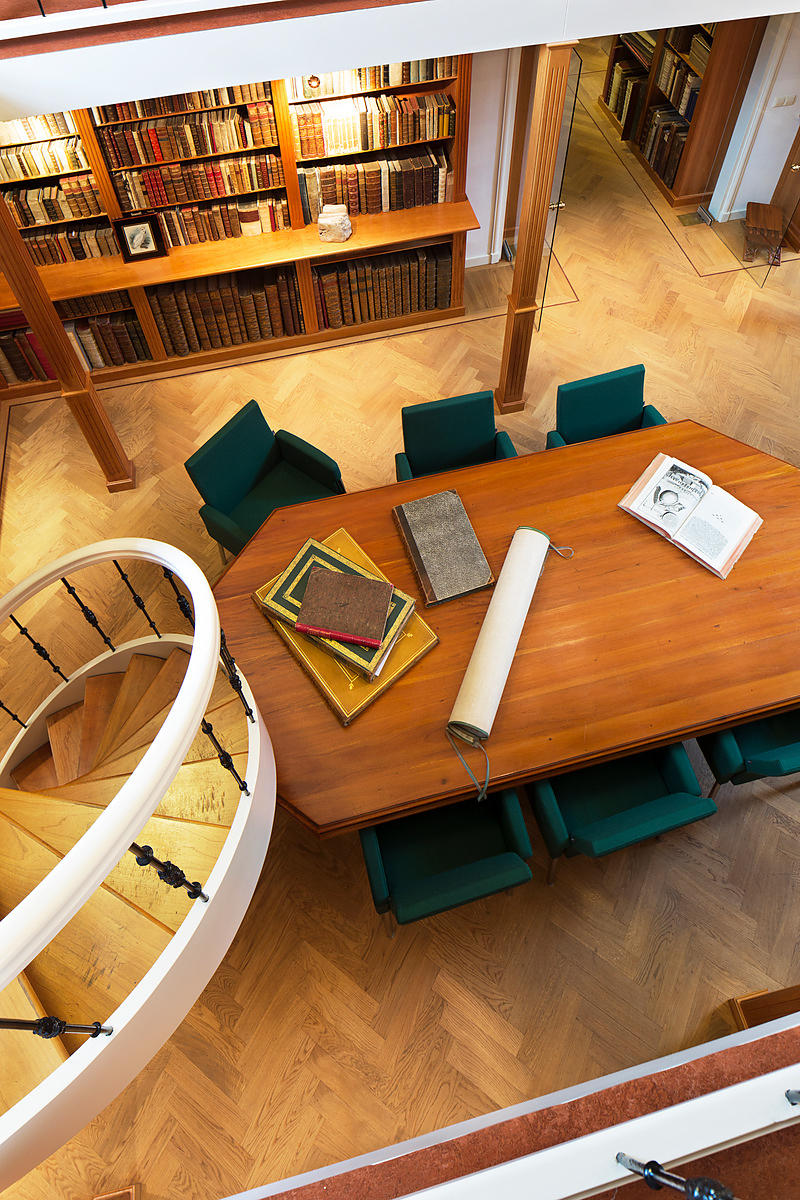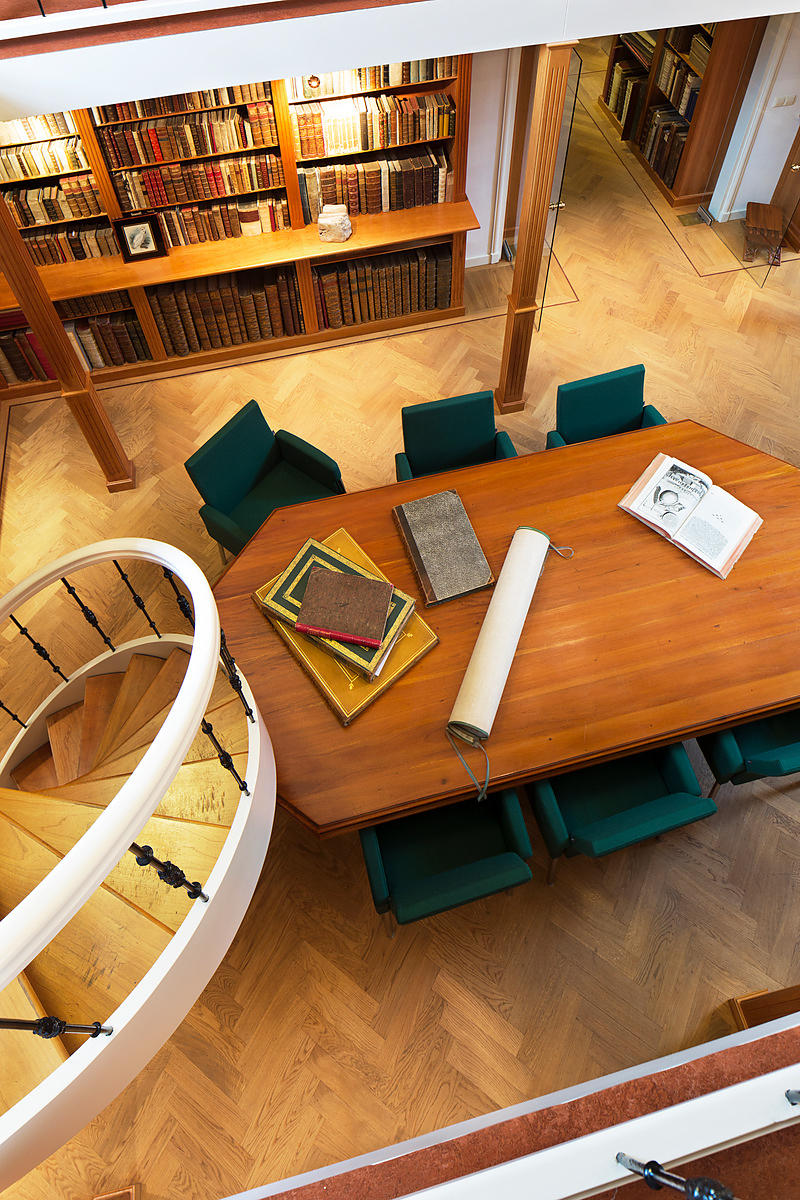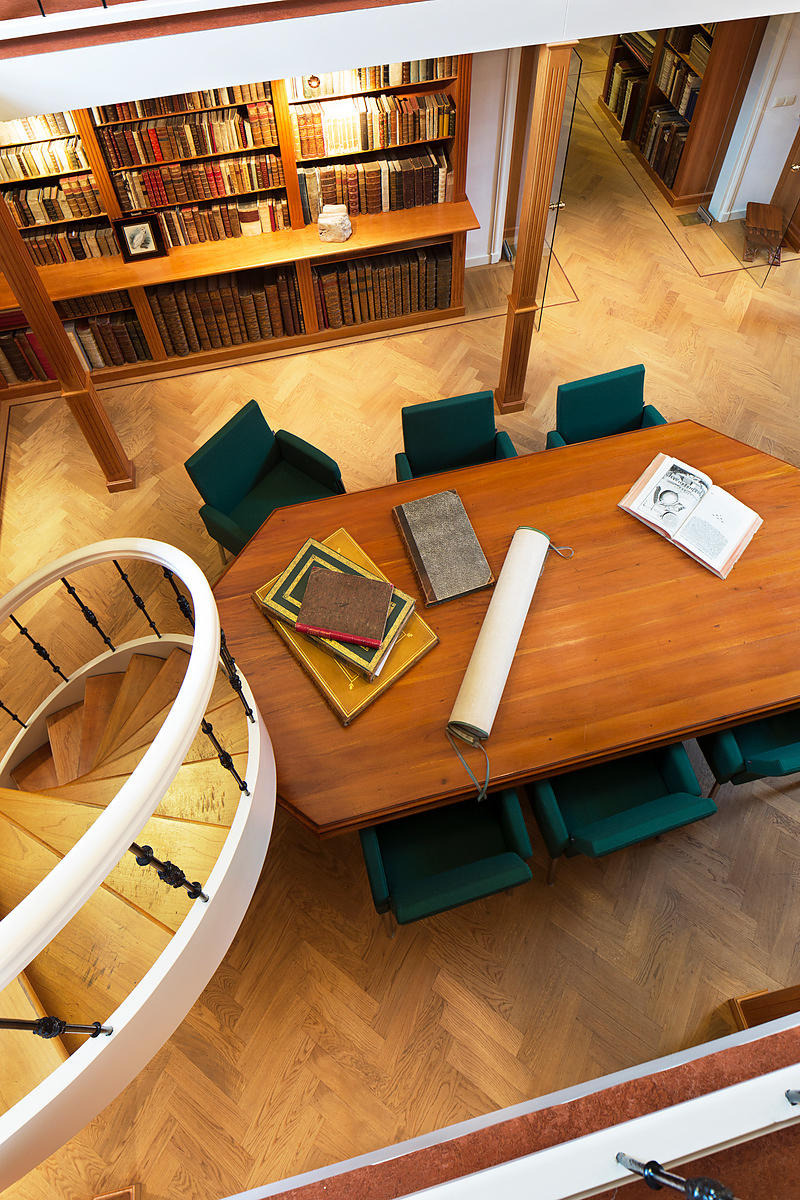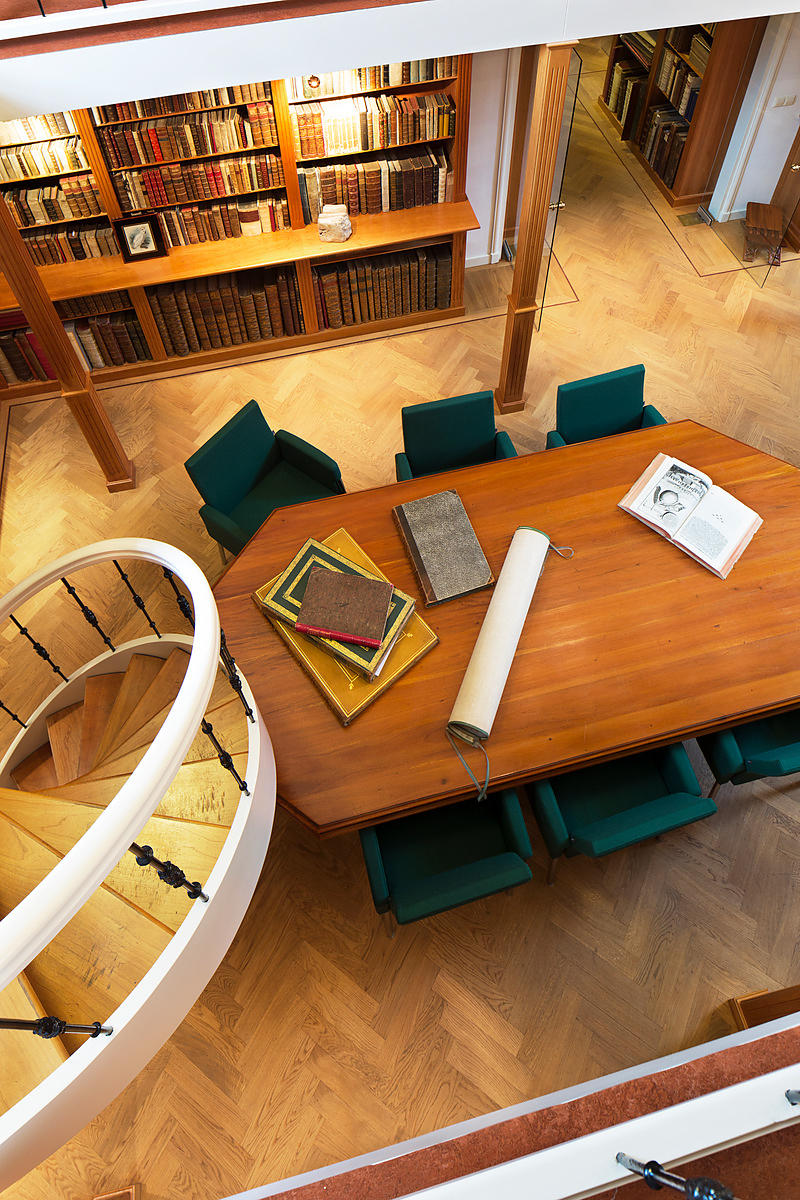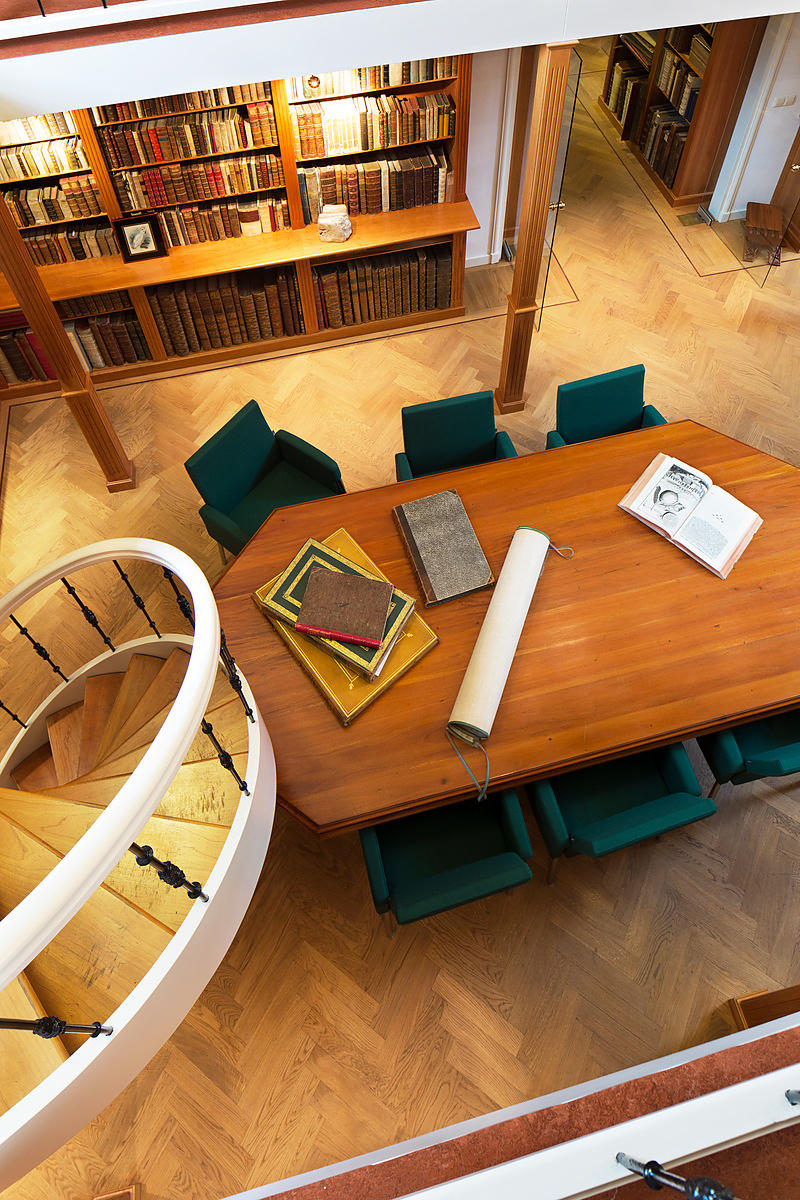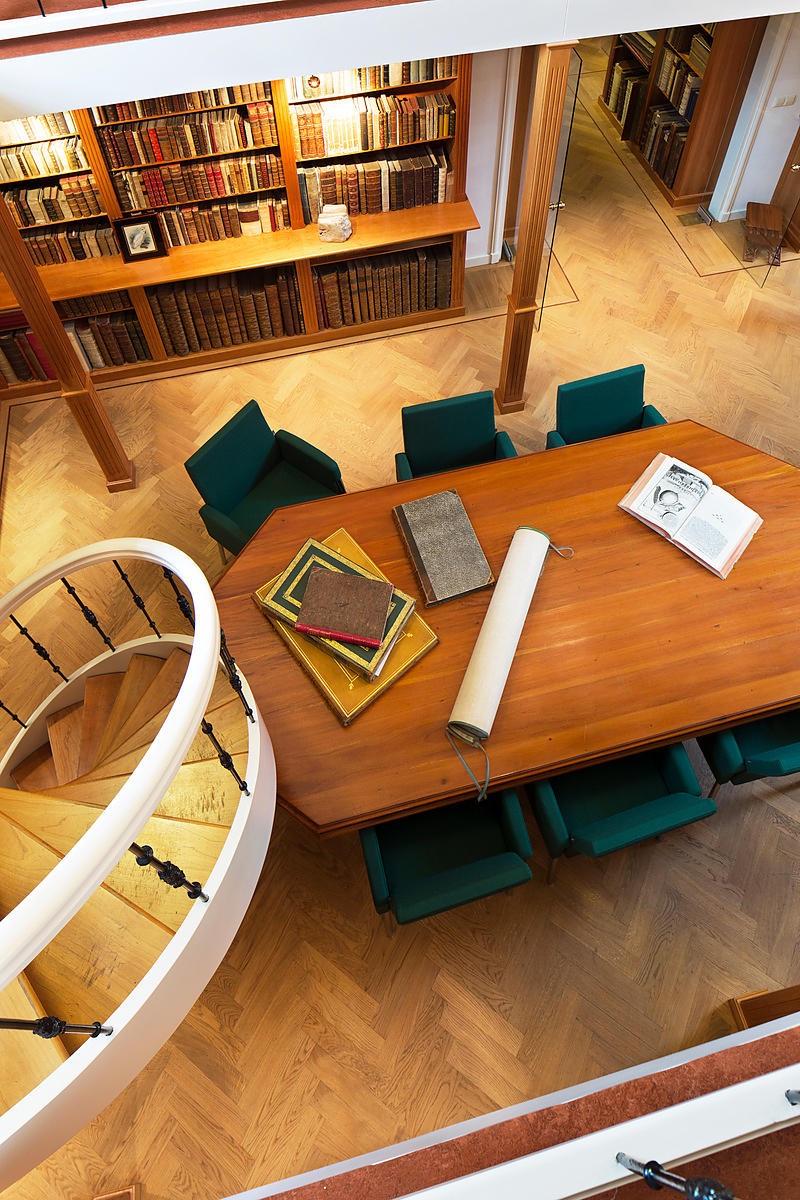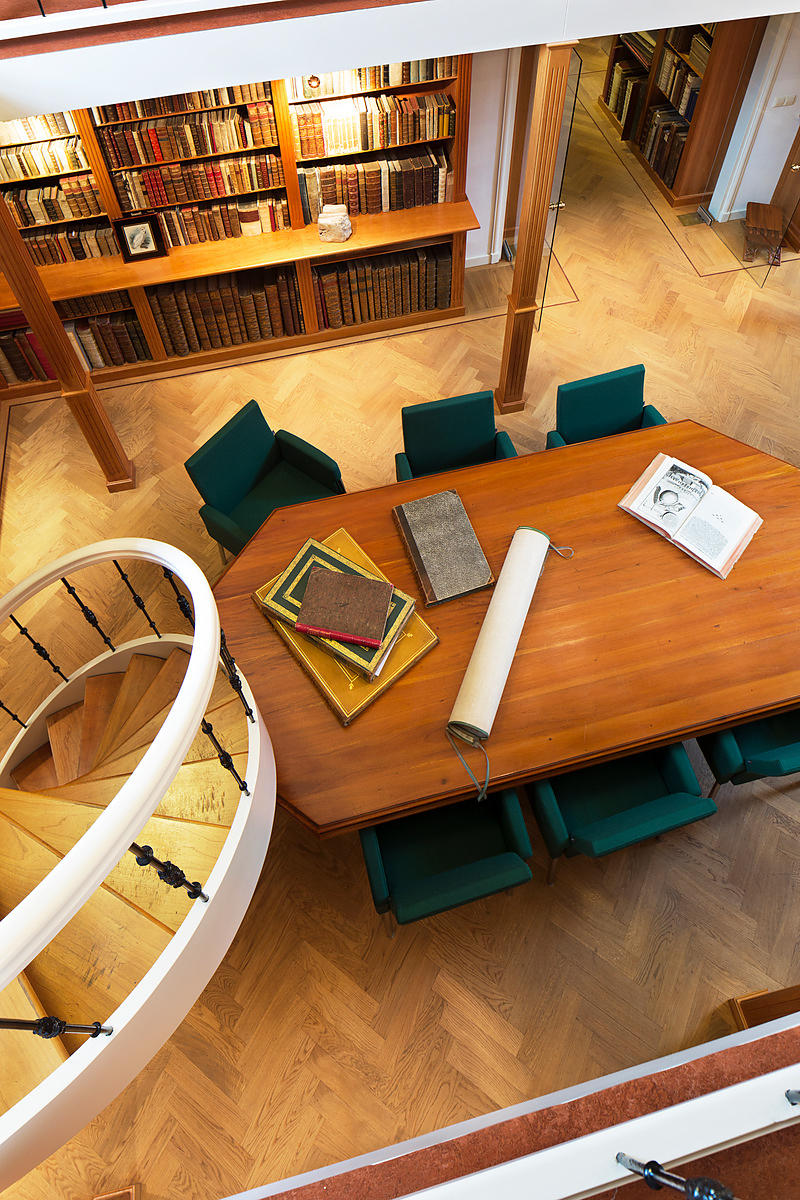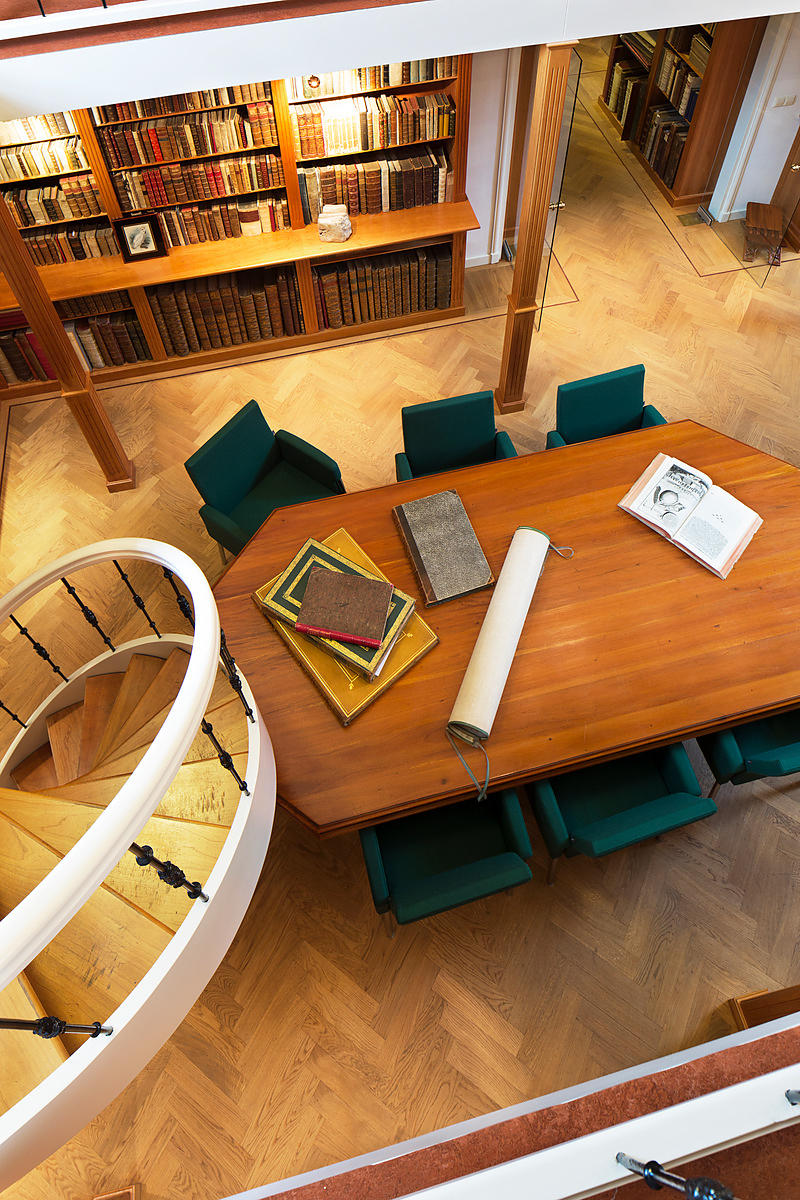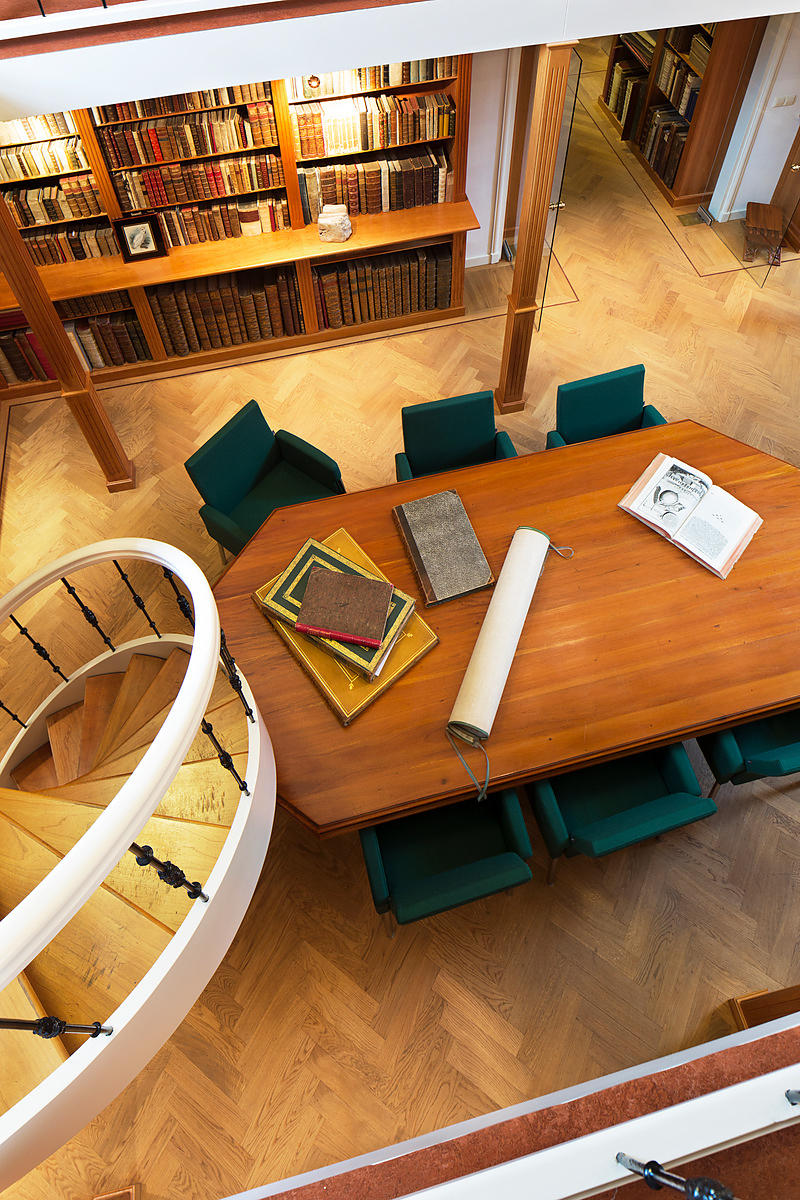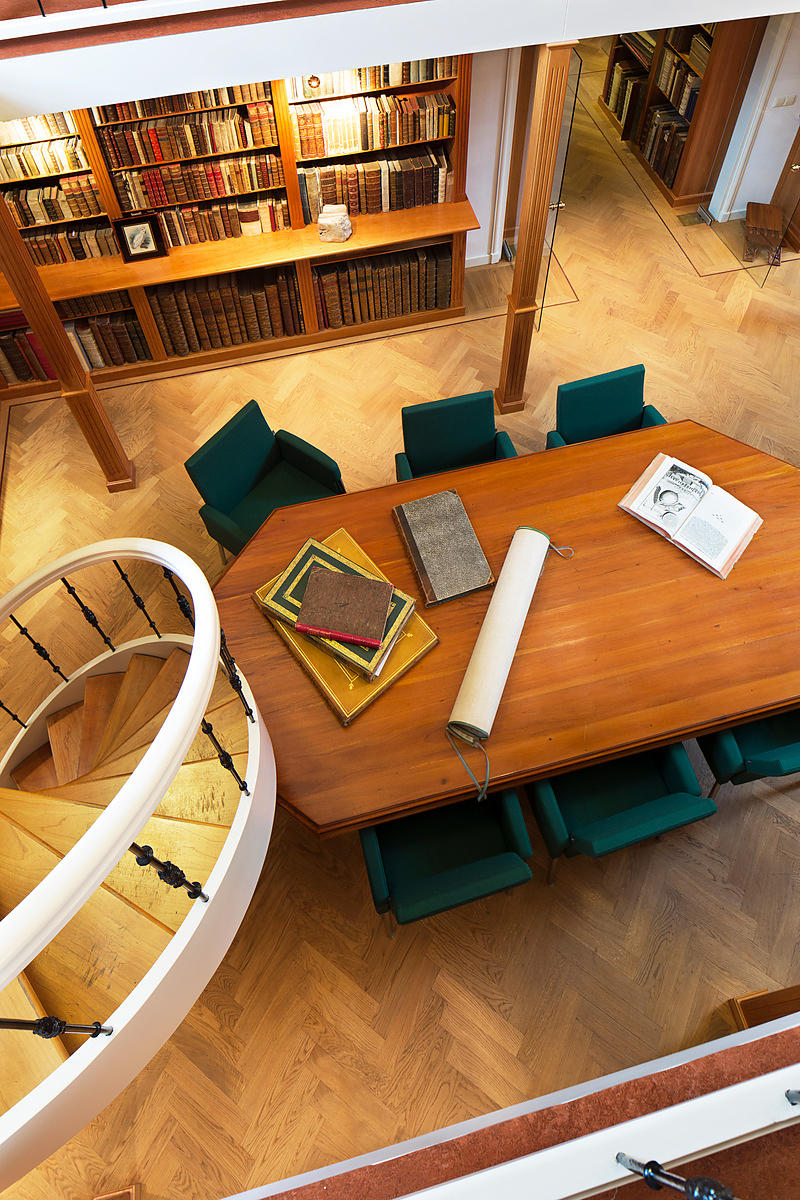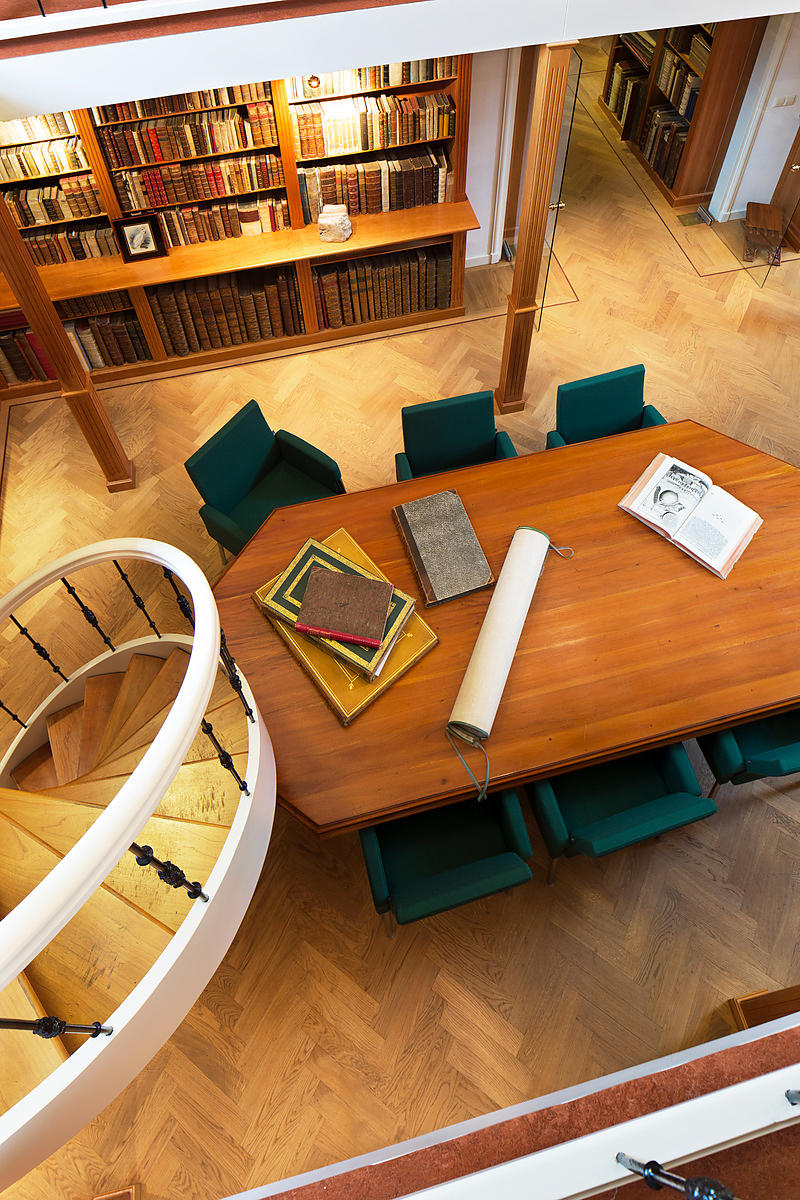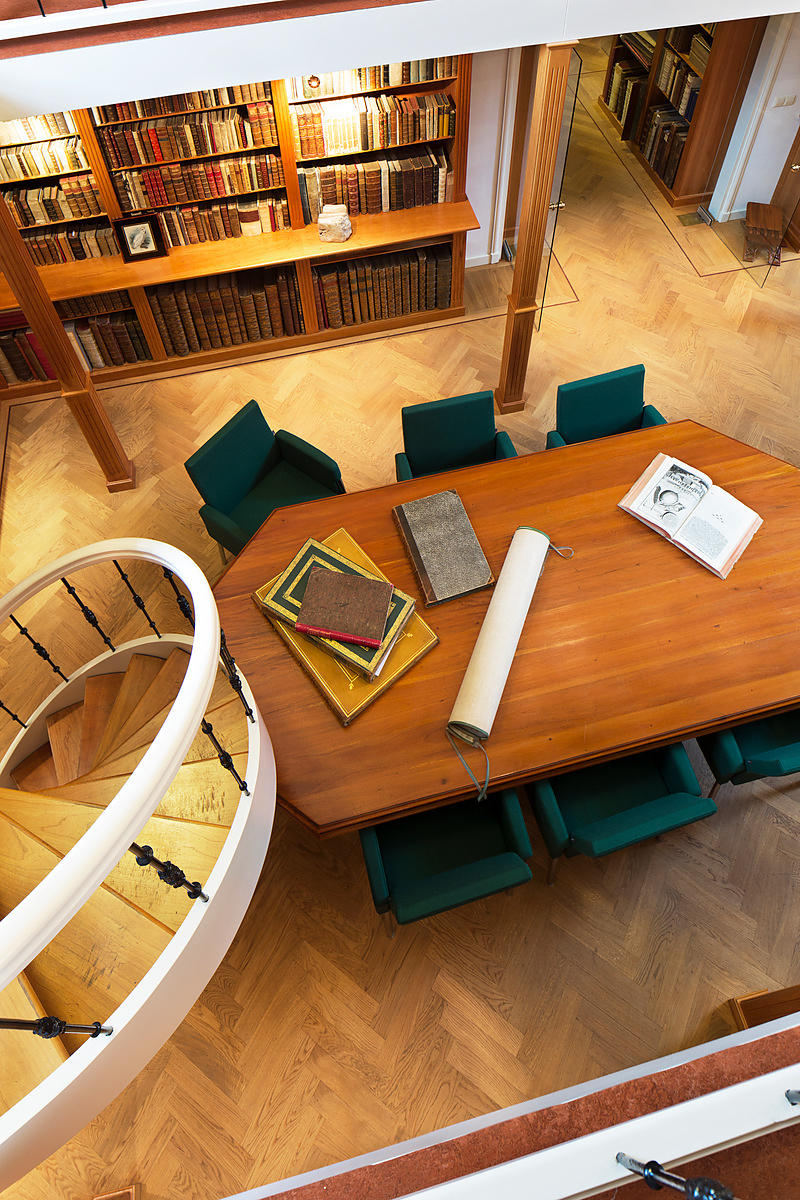 [BIBLE - INCUNABLE].
Biblia cu[m] concordantiis Veteris et Novi Testame[n]ti Sanctus Hieronimus interpres biblie.
[colophon:] Strasbourg, [Johannes Reinhard Grüninger], 26 April 1497. Folio. With a woodcut on the title-page showing St. Jerome in the desert on the left side and in his study on the right side, and flourished woodcut braces in the hierarchical table of bible books. Contemporary blind-tooled pigskin over bevelled wooden boards, with two brass fastenings (2 catchplates and 1 of 2 clasps) and some brass strips protecting the corners and edges. [471] (out of [492]) ll.
€ 15,000
The prolific Strasbourg printer Johann Reinard Grüninger began his career with a Latin Vulgate bible in 1483, brought out his second edition in 1492 and his present third and last edition in 1497. After Mainz, Strasbourg was the first centre of bible printing and it produced more Latin bibles to the end of the 15th century than any other city except Venice, Basel and Nürnberg. Strasbourg bible printers included Johan Mentelin, Heinrich Eggenstein, Thomas Anselm, Martin Scott and Johann Prüs. In 1485 Grüninger also printed a Vulgate bible in German.
Though the text of the present Vulgate edition, containing the Old and New Testament, is printed without annotations or commentary, the preliminaries contain tables by Gabriello Bruno, including a hierarchical table of the books of the bible with summaries. Bruno had worked as an editor for the Venetian printers Nicolaus Jenson in 1480 and Erhardt Ratdolt in 1485. His tables appeared there in Paganinis 1492 Vulgate bible, but the present edition clearly follows Frobens 1495 Basel edition, which added the hierarchical tables with their flourished braces.
From the Redemptorist monastery in Hennef-Geistingen, Germany, with their ca. 1935 library stamp on the verso of the title-page. With an owner's inscription, "J.A. Macher, parochi in Asperen" on the first free endleaf and the title-page, and several library stamps of the "Bibliotheca Abb. S. Maria ad Lacum" (the Benedictine abbey of Maria Laach near Andernach). Binding worn and soiled, with some worm holes, head and foot of spine damaged, one clasp missing, one brass strip on the corners and edges missing. Top of the title-page repaired, some spotting on the title-page hardly affecting the woodcut, the first few leaves on guards, some stains on the edges of the first and last leaves, some of the first pages slightly frayed. Lacking the final blank leaf (Z6). Some copies have "Interpretationes Hebraycorum nominum" (a-b10) at the end, following quire Z, but copies with that addition may constitute a different issue. Otherwise a copy in good condition in its contemporary binding. BMC I, p. 111; Bod-Inc B308; BSB-Ink B476; Goff B600; GW 4277; Hain-Copinger 3122; ISTC ib00600000; IDL 860 (1 copy, incomplete); Proctor 479; not in Oates.
Related Subjects: