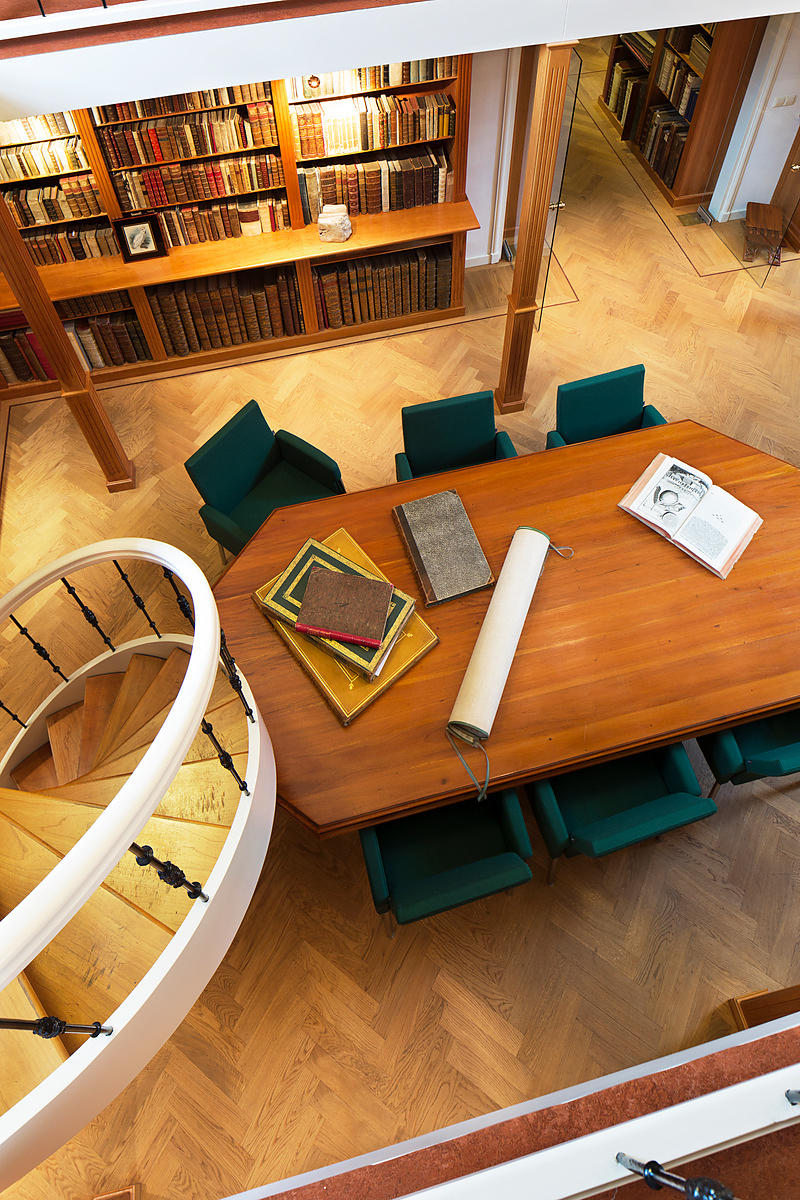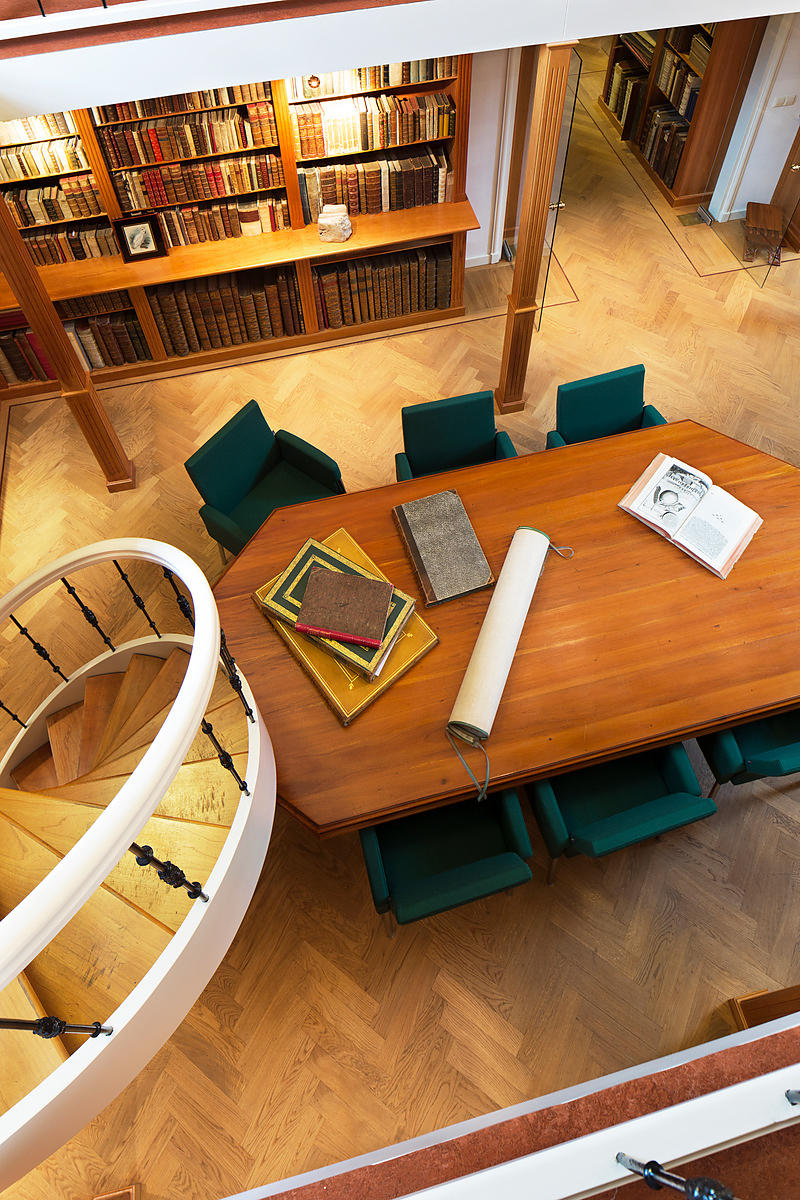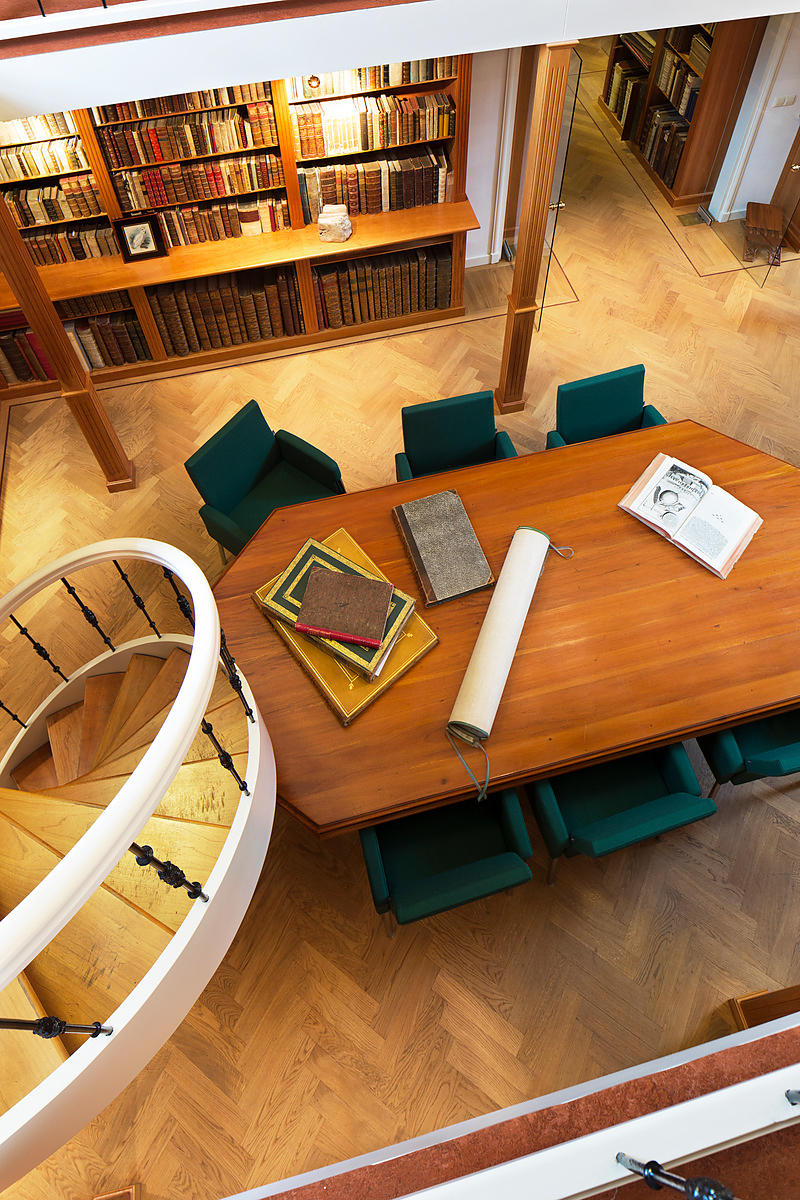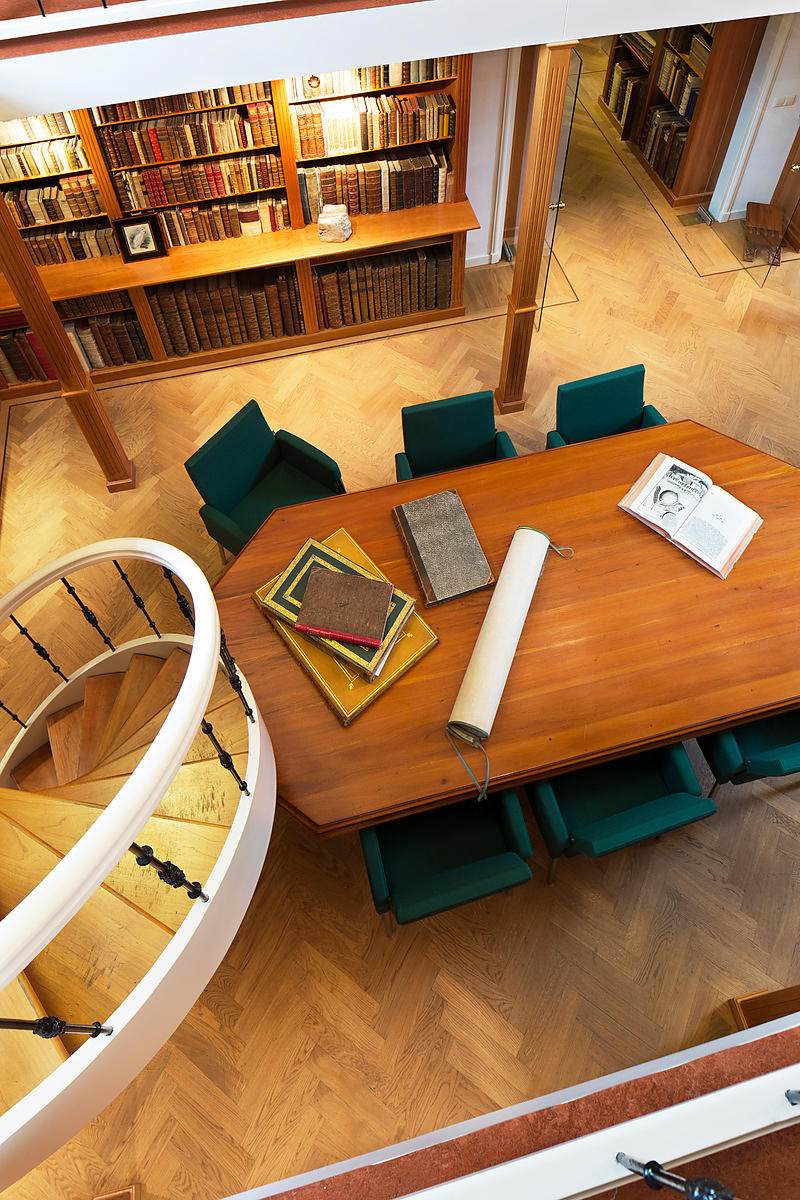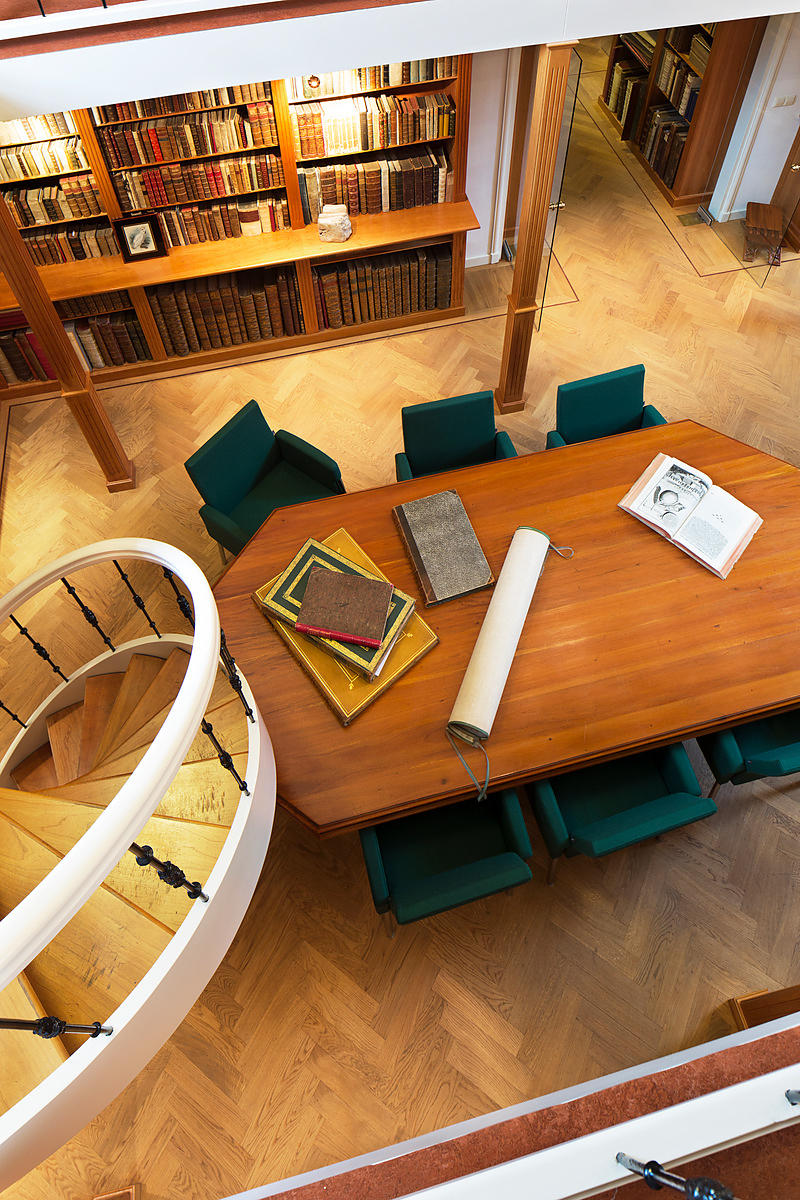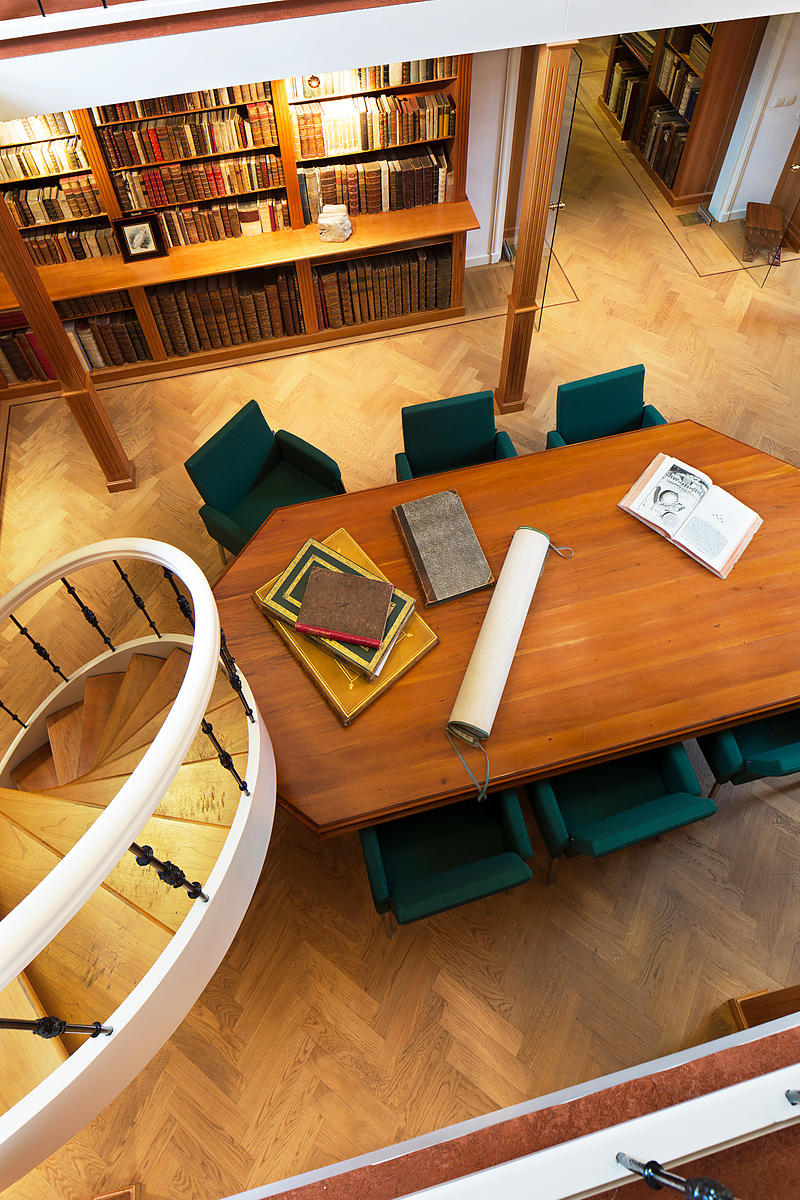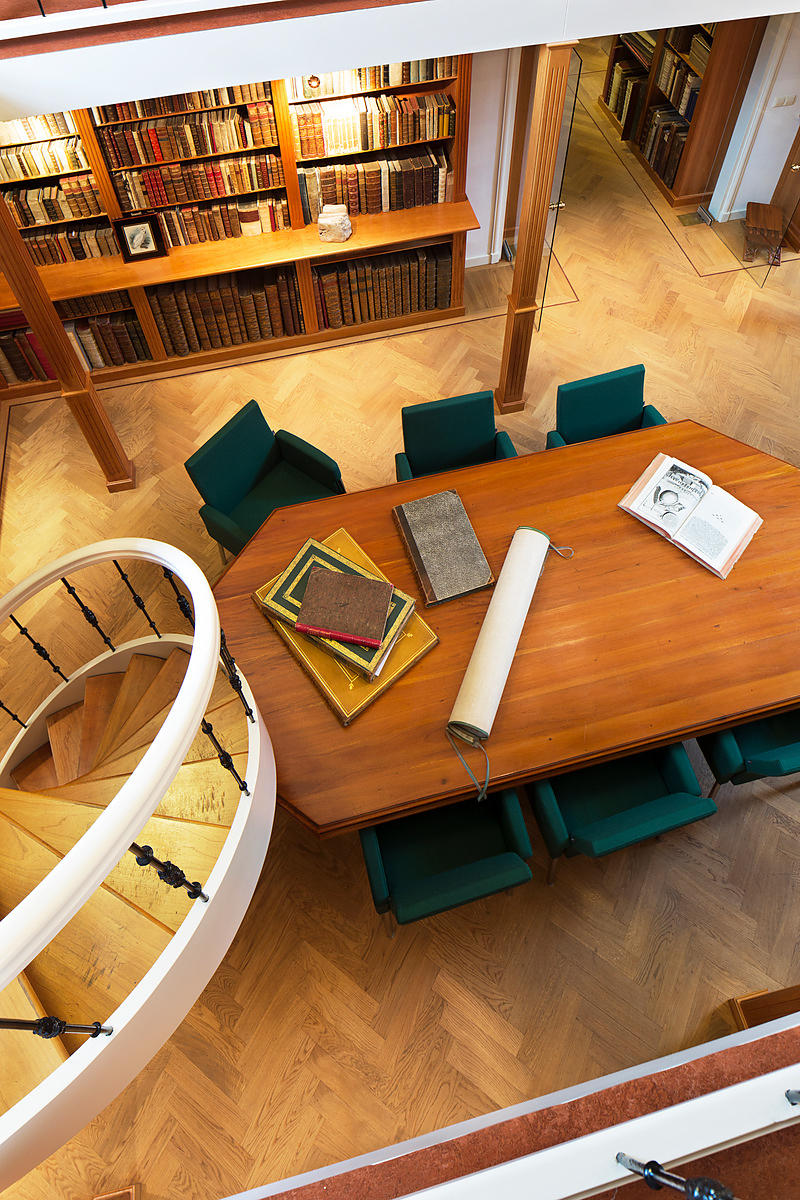 [ATLAS - NETHERLANDS - ZEELAND]. GERSOM, Gerrit van.
Caerte en omlooper van Prins Willem Polder. Bedijkt anno 1650 en 1651. Bij een versamelt en na neerstigh. ondersoek t'samen gestelt door Gerrit van Gersom dijkgraef van desen polder, anno 1723.
[Oostburg?], 1723. Royal folio (41 x 27.5 cm). With a hand-coloured title-page, a large folding map of the dikes along the border of the polder, a large folding general map of the polder showing the numbered parcels at a scale of about 1:18,000, and 17 folding detail maps showing the individual plots within the parcels at a larger scale, all executed in brown ink and watercolours and tipped onto the fore-edges of 19 of the 144 numbered text leaves. Contemporary sheepskin parchment. 151 ll. (ll. 1 & 145-151 blank).
€ 9,500
Extraordinary manuscript atlas and register of land ownership for the "Gecombineerde Prins Willem Polder" (combined Prince William polder) in Zeeuws-Vlaanderen (the parts of Flanders situated in the province of Zeeland in the Dutch Republic), north and west of the town of Oostburg, in the southwest corner of the Netherlands. It documents the individual plots of land within the polder and records the owners who acquired each plot when the polder was first laid out in 1650 and 1651, and the owners in 1723. Atlases of this type were drawn up by land-owning corporations or polder authorities for the proper administration of land taxes, and provide one of the most complete and accurate records of land ownership. They generally remained in the archives of the institutions until destroyed or turned over to the governmental archives, so that they rarely come on the market. The present atlas of the Generale Prins Willempolder in Zeeland is therefore an extremely rare primary source for the social, economic and topographic history of the region, the history of the Dutch battle against the sea and the genealogy of the land owners. It was compiled by Gerrit van Gersom, then dijkgraaf (the official charged with oversite of a polder and its dikes) for the Prins Willempolder.
Most of the first map is detached and several have tears, creases or tattered edges, sometimes crudely repaired, but most remain in good or very good condition. The paperboard core of the front board is lost, leaving the limp sheepskin, and the binding is soiled and tattered, with some tears, chips and broken sewing supports. An essential primary source for the history, topography and genealogy of the Prins Willempolder in Zeeuws-Vlaanderen, in the southwest corner of the Netherlands, near the coast and the Belgian border.
Related Subjects: