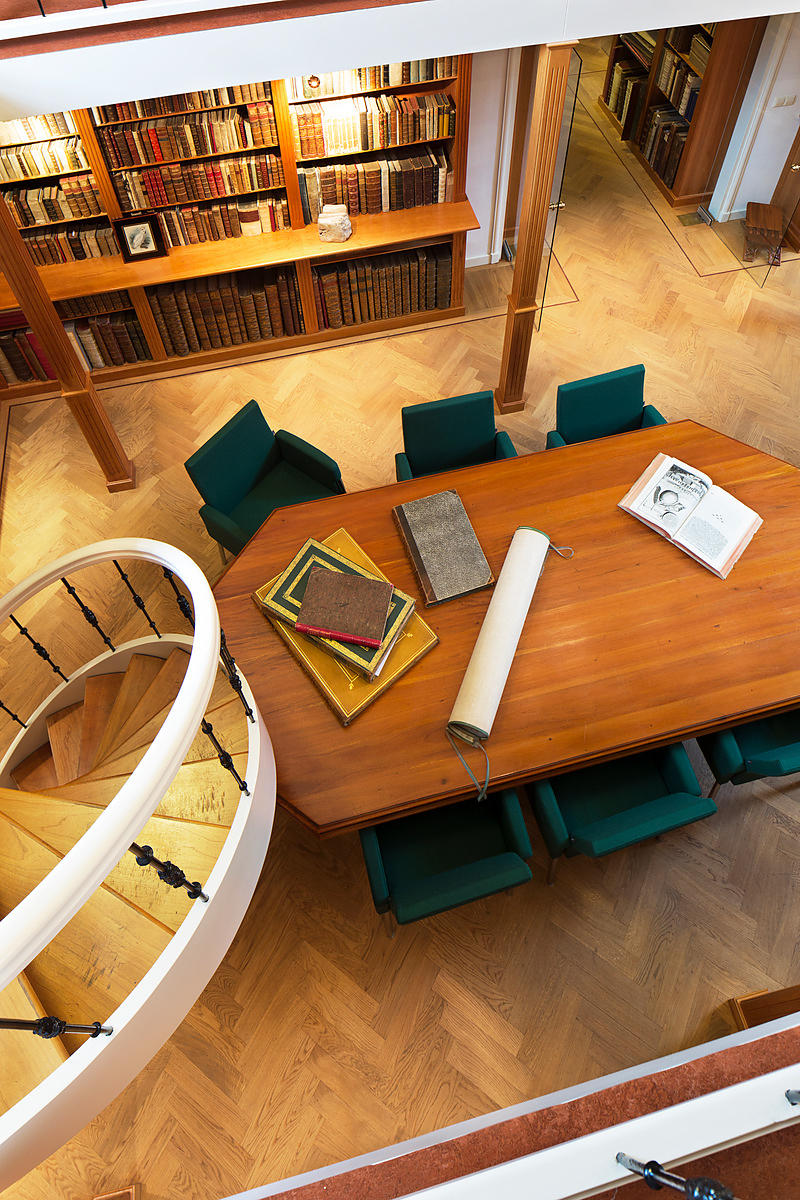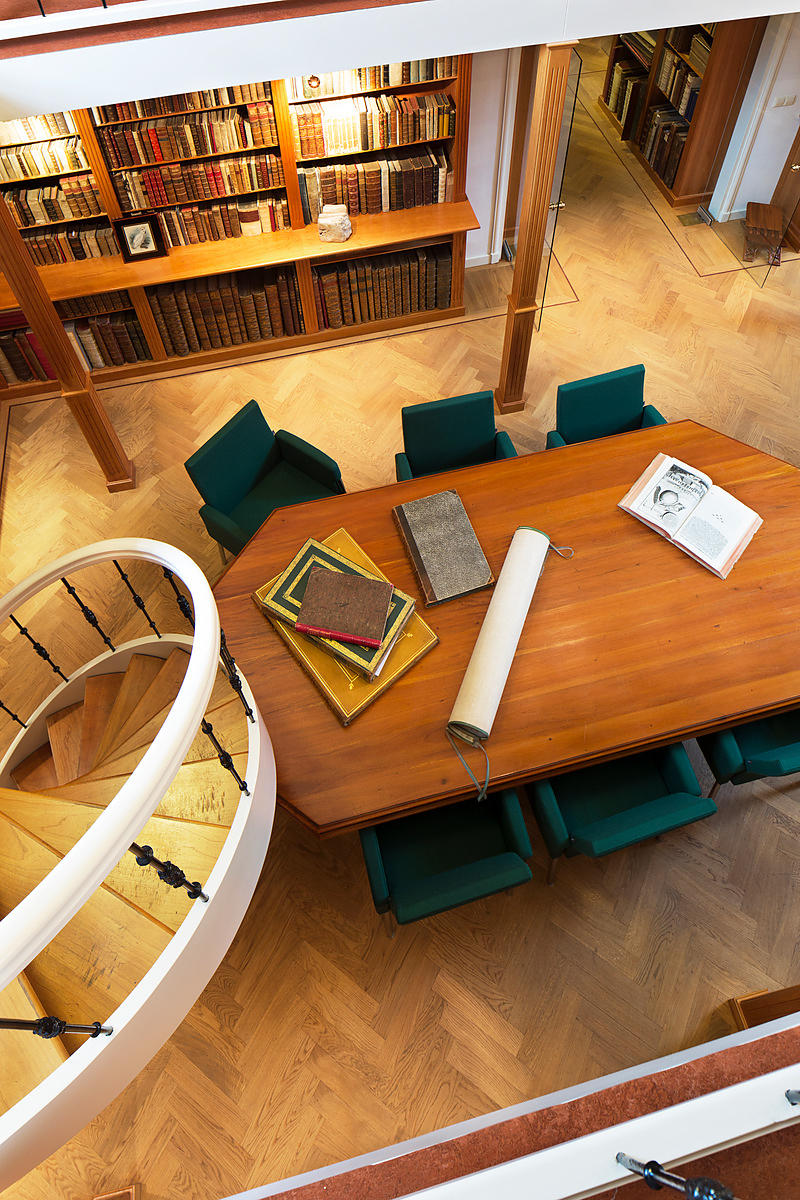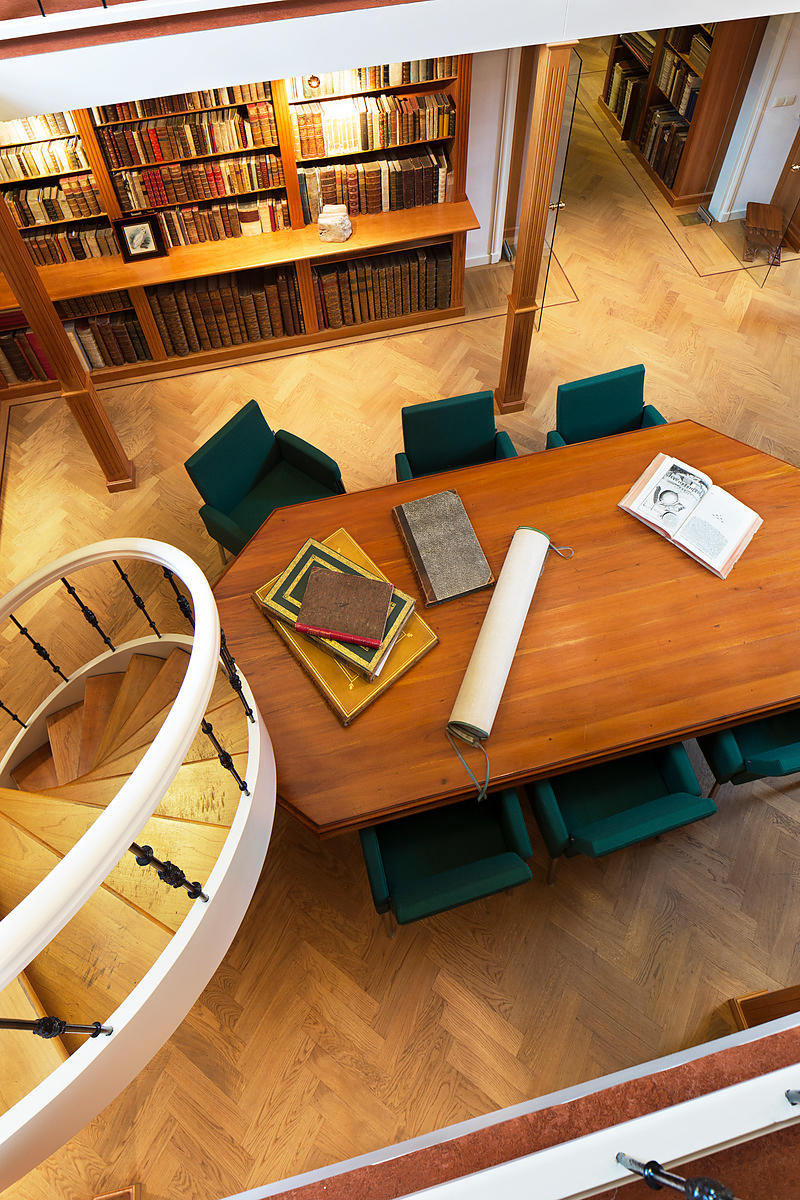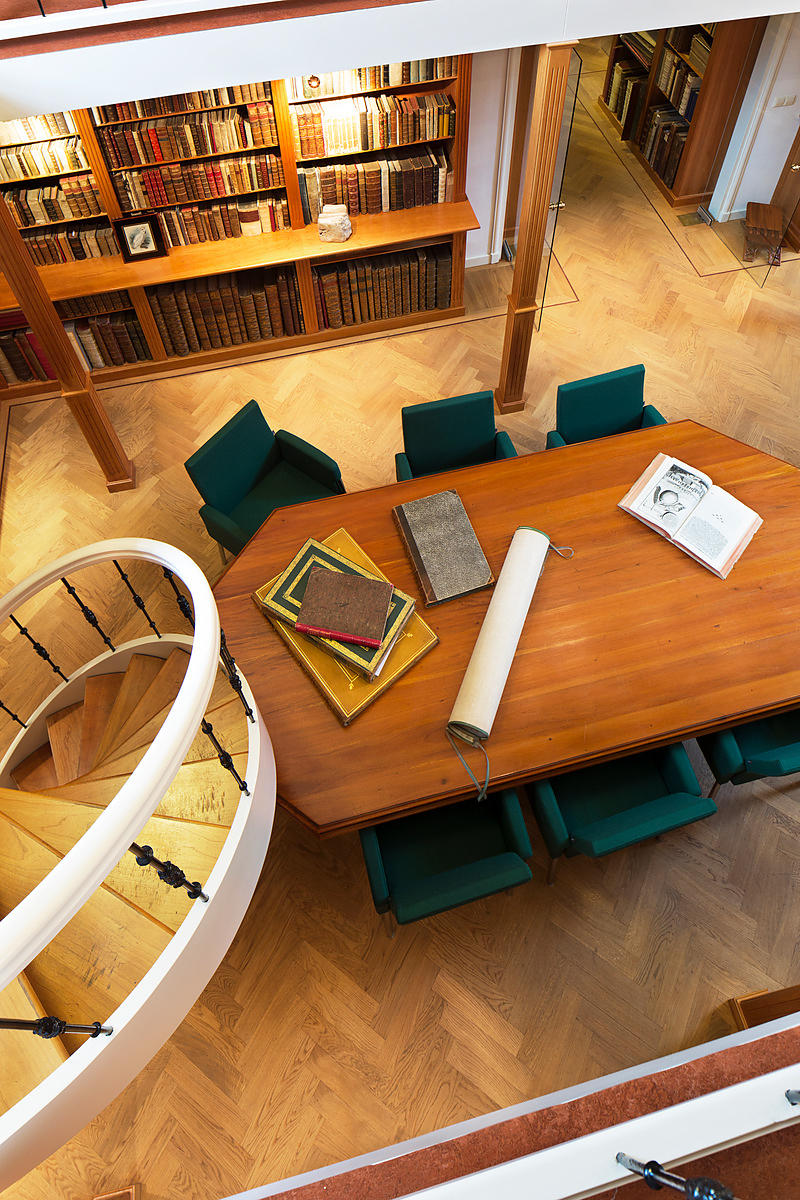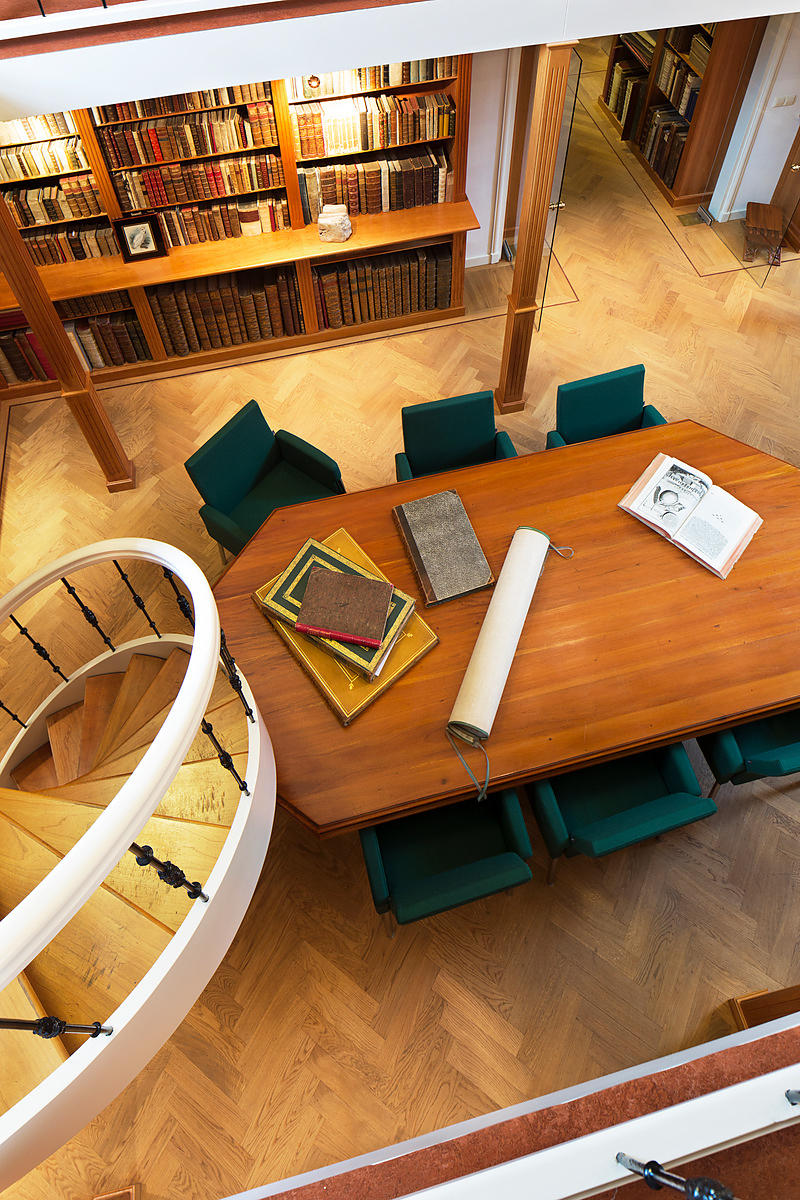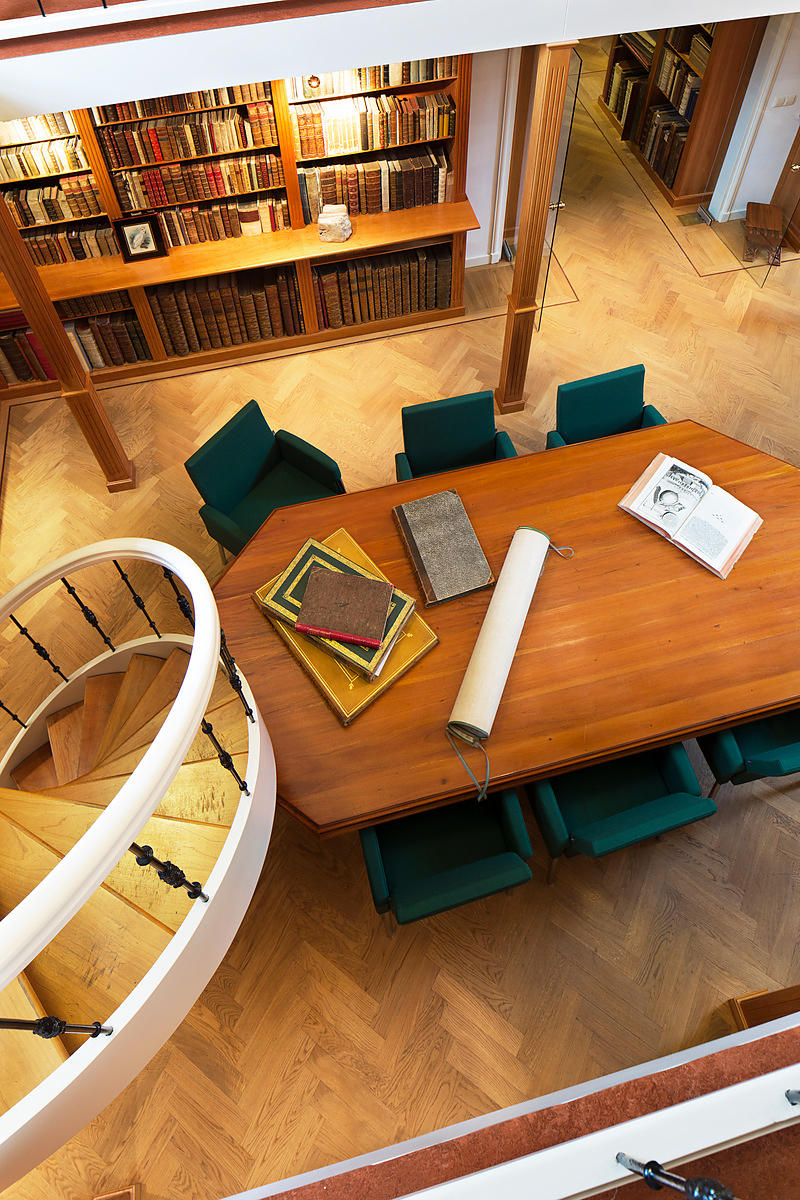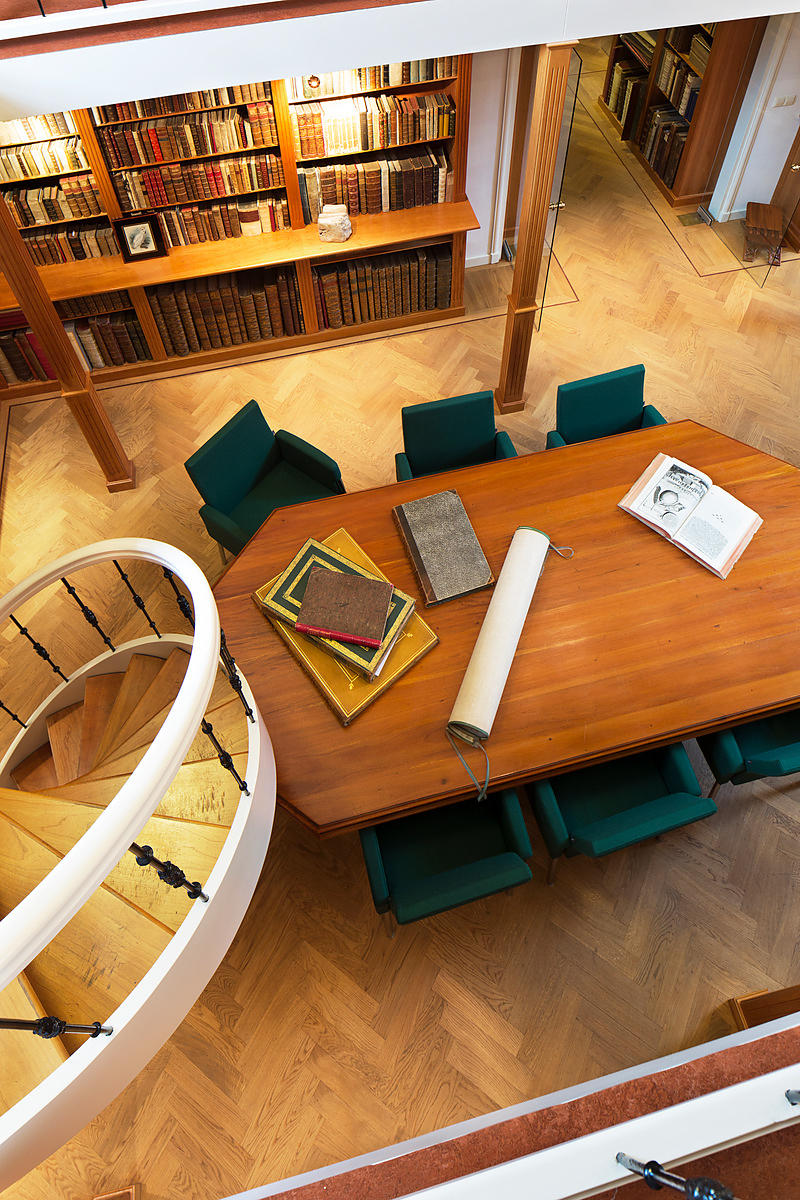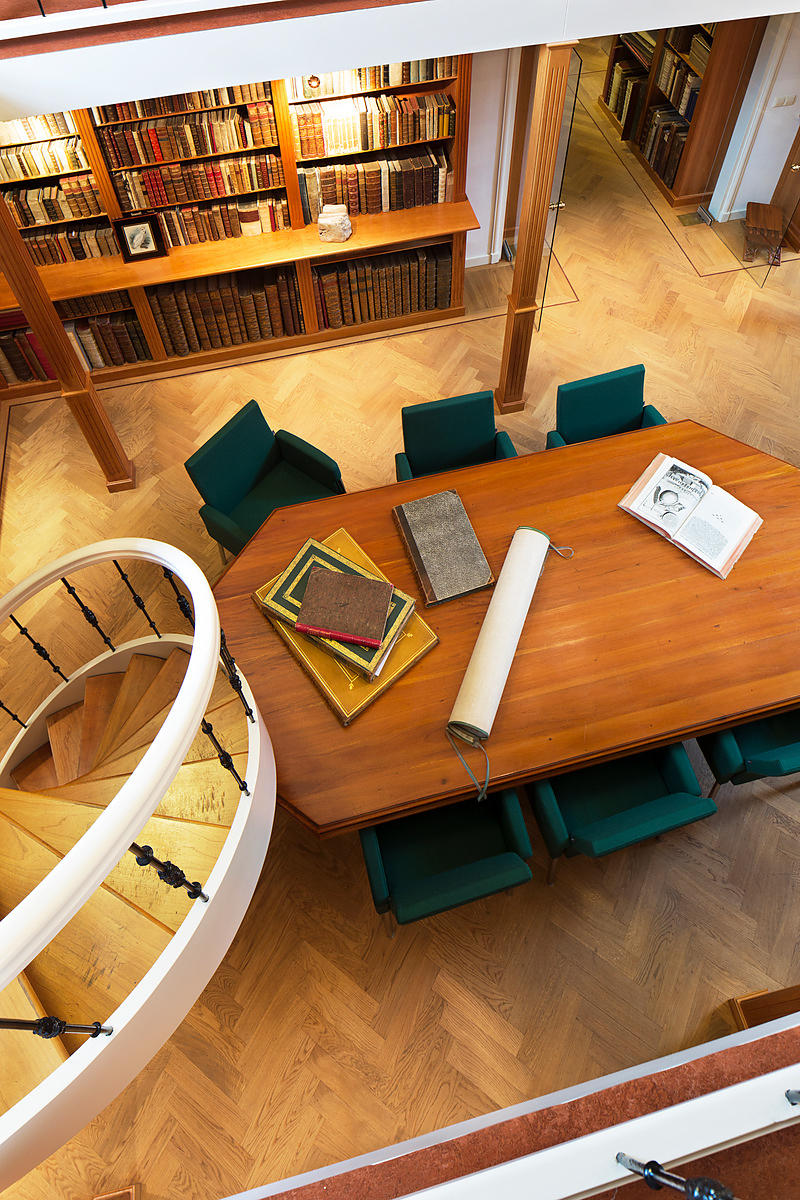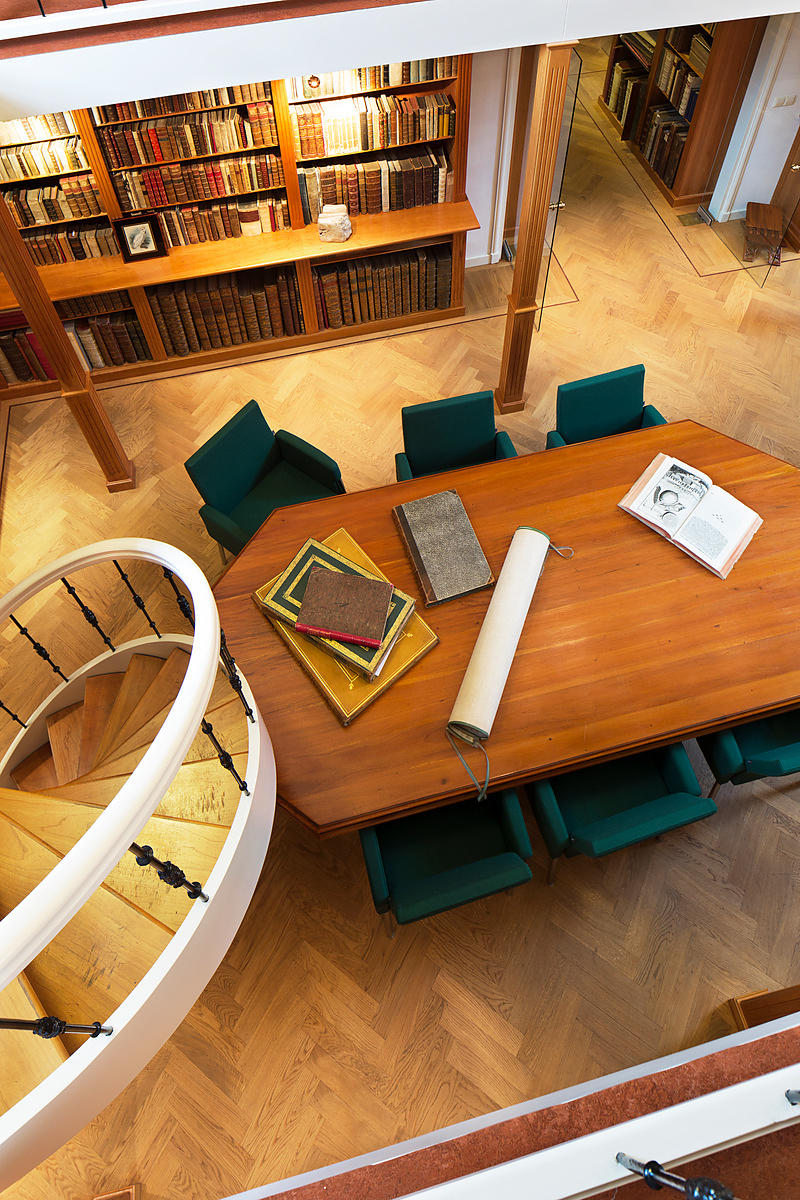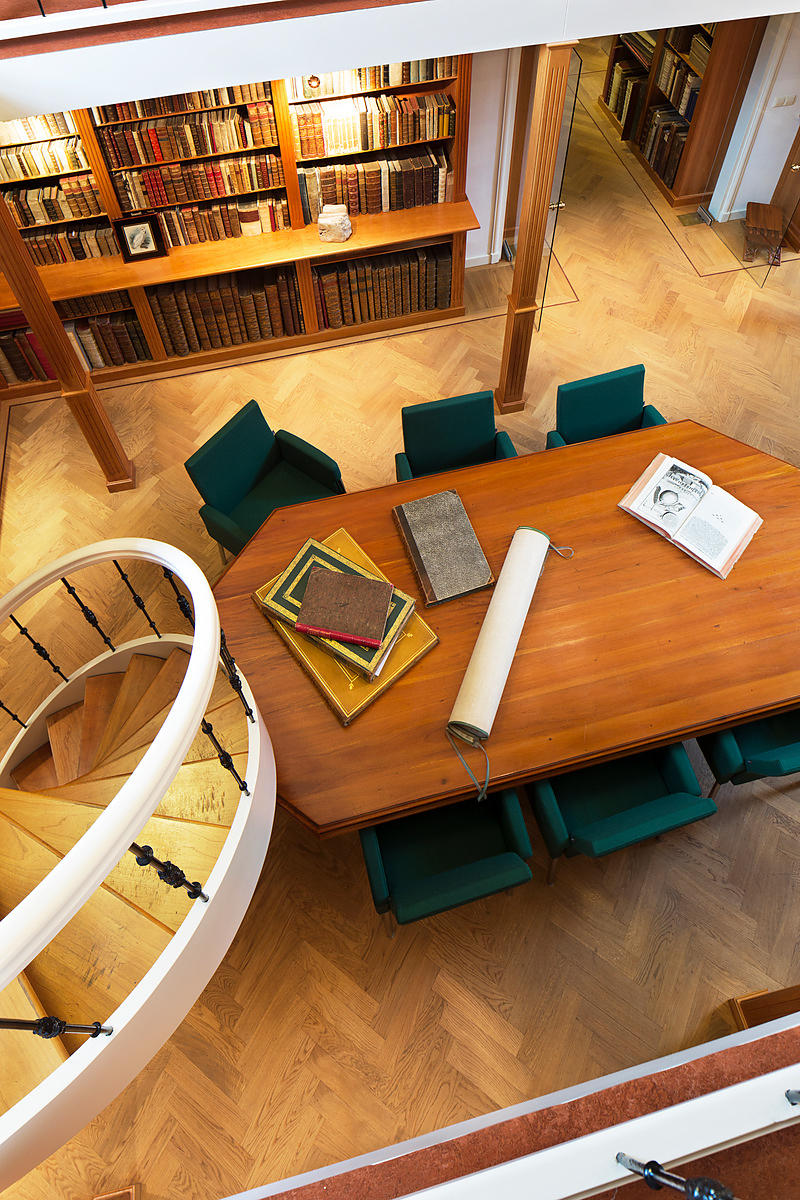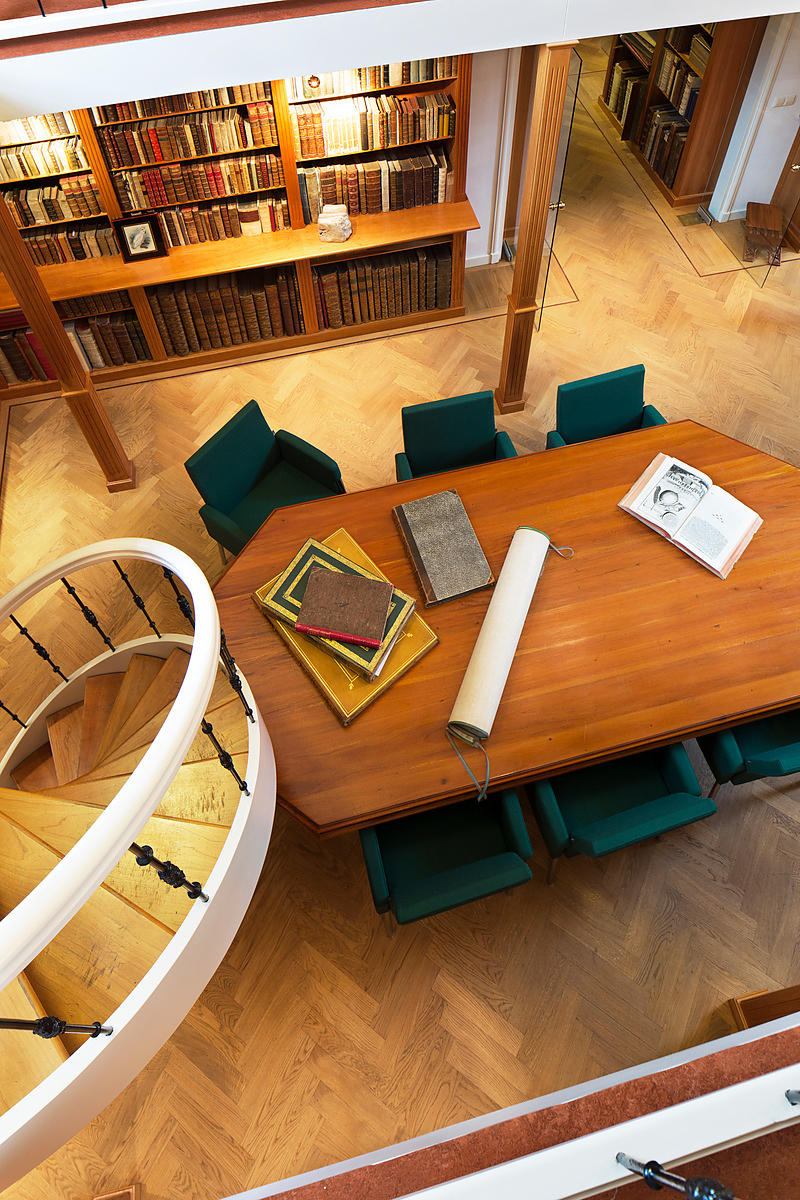 [ALMANAC - DUTCH]. NIEROP, Dirck Rembrandtsz. van.
Zaagmans comptoir almanach op 't jaer… M.DC.LXXVII. na de nieuwe en oude-stijl.
Amsterdam, Gillis Joosten Zaagman, 1677. 4to. With woodcut view of the Amsterdam stock-exchange on title-page, title-page and calendar printed in red and black, 12 woodcuts illustrating each month and 2 small woodcuts. Contemporary marbled wrappers.
€ 2,250
Second copy located of an early edition of a popular Amsterdam almanac. In the second half of the 17th century Zaagman held the privilege for the "comptoir" or office almanac, which was very lucrative because it securely held a large market each year. The beautifully designed woodcuts at the head of each month show lovely seasonal views. The present quarto edition was the most serious with a calendar, including the times of the sun and moon, tides, dates of fairs, weather forecasts, monthly prognostications, etc. One quire is added with extra explanations of the almanac and calendar, time tables of post coaches, travel coaches, ships and barges, a table of money values, the opening times of the city gates, etc.
Only one other copy is known, located in the national library in The Hague and containing two additional leaves. Our copy is interleaved and although most of these leaves are left blank, some contain interesting manuscript notes relating to bakers applying for a job, corn sent to a mill, work to be done at houses in the country, bills for the care of sick soldiers, etc.
Spine tattered, otherwise in very good condition.
STCN (1 copy); not in Waller; cf. Salman-Verhoeven, in: Quaerendo 23 (1993), pp. 93-114; Vandenhole, p. 155 (ed. for 1673, printed by Zaagman for Pieter Roose at Brugge).
Related Subjects: