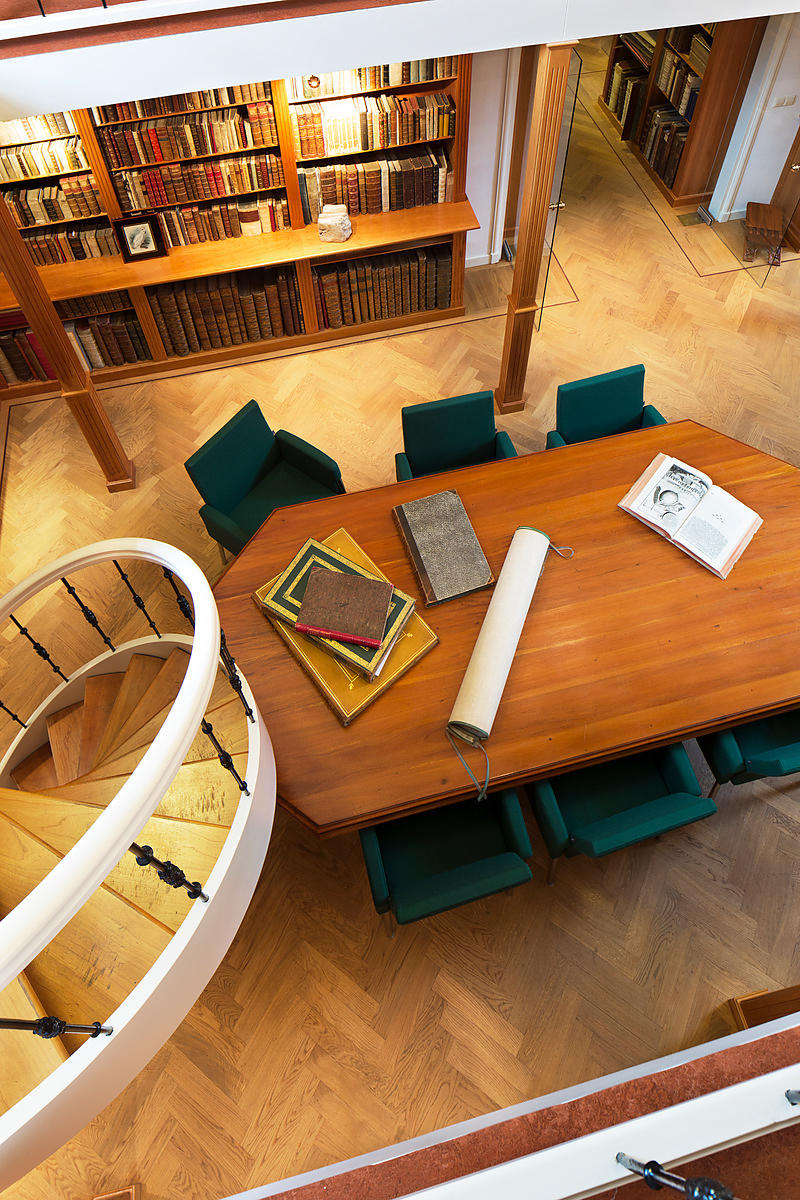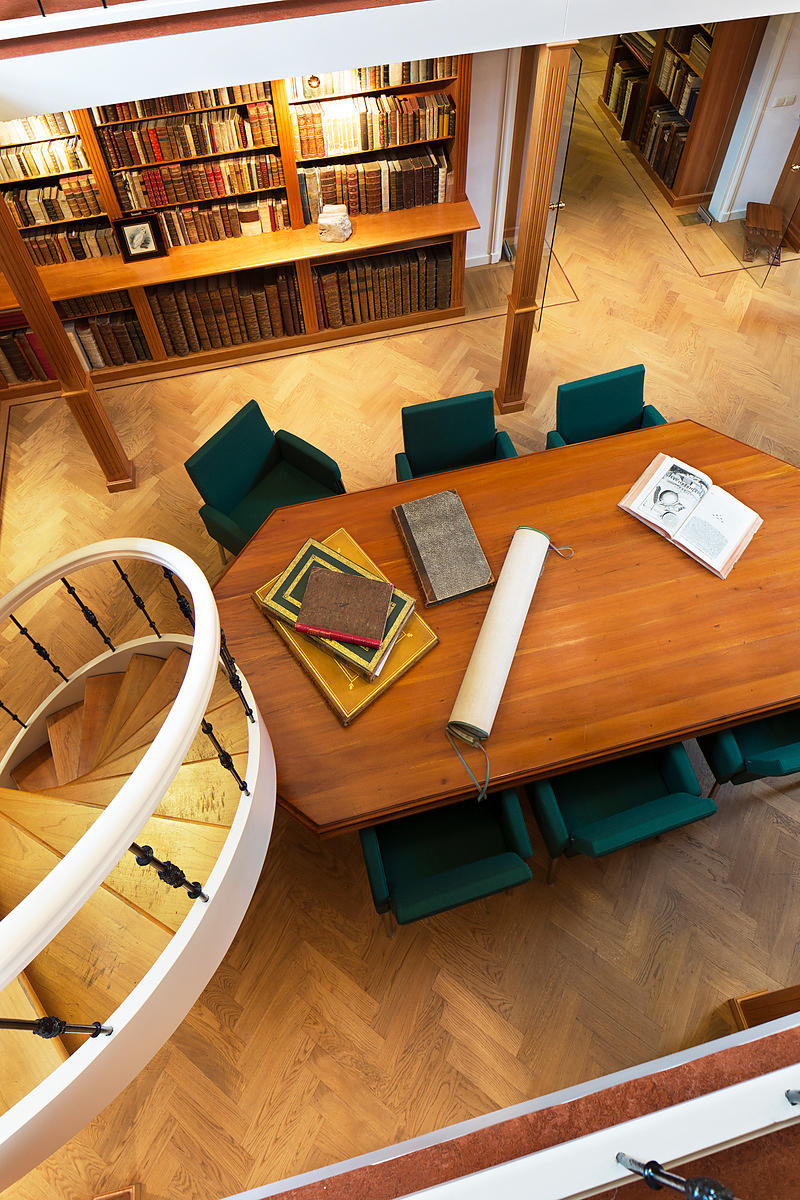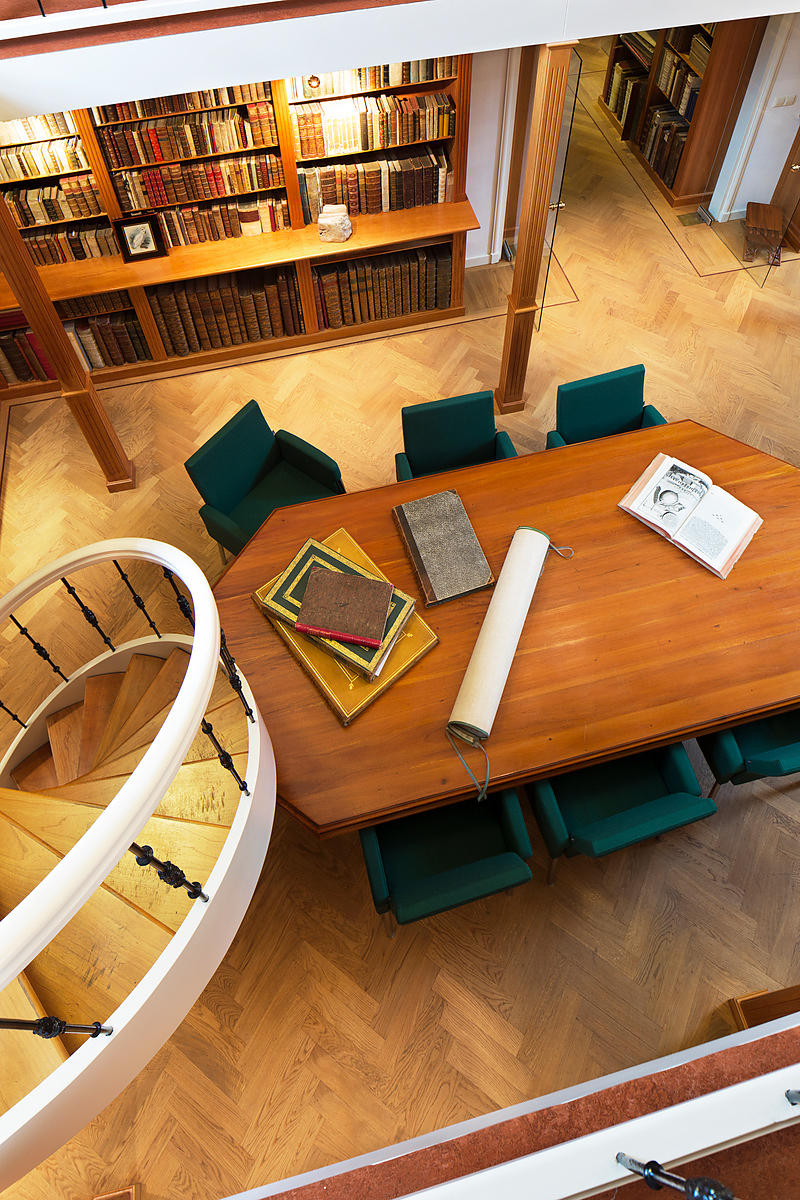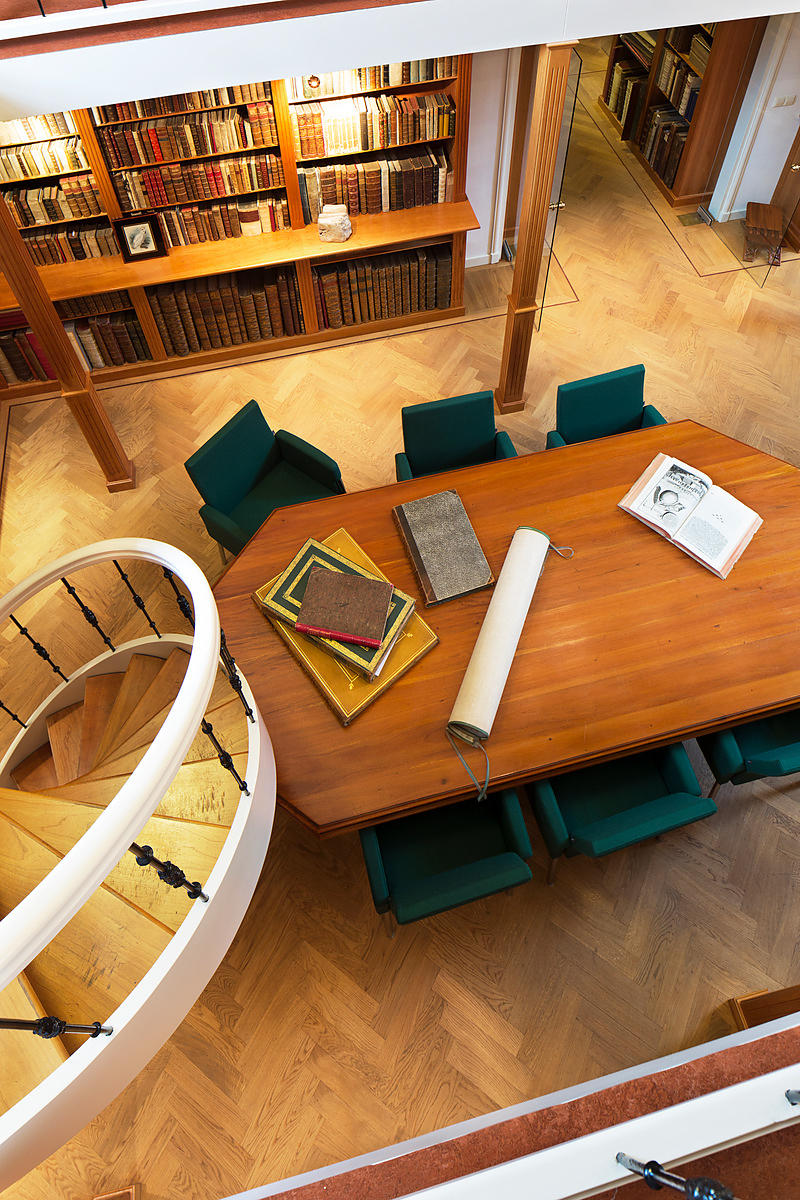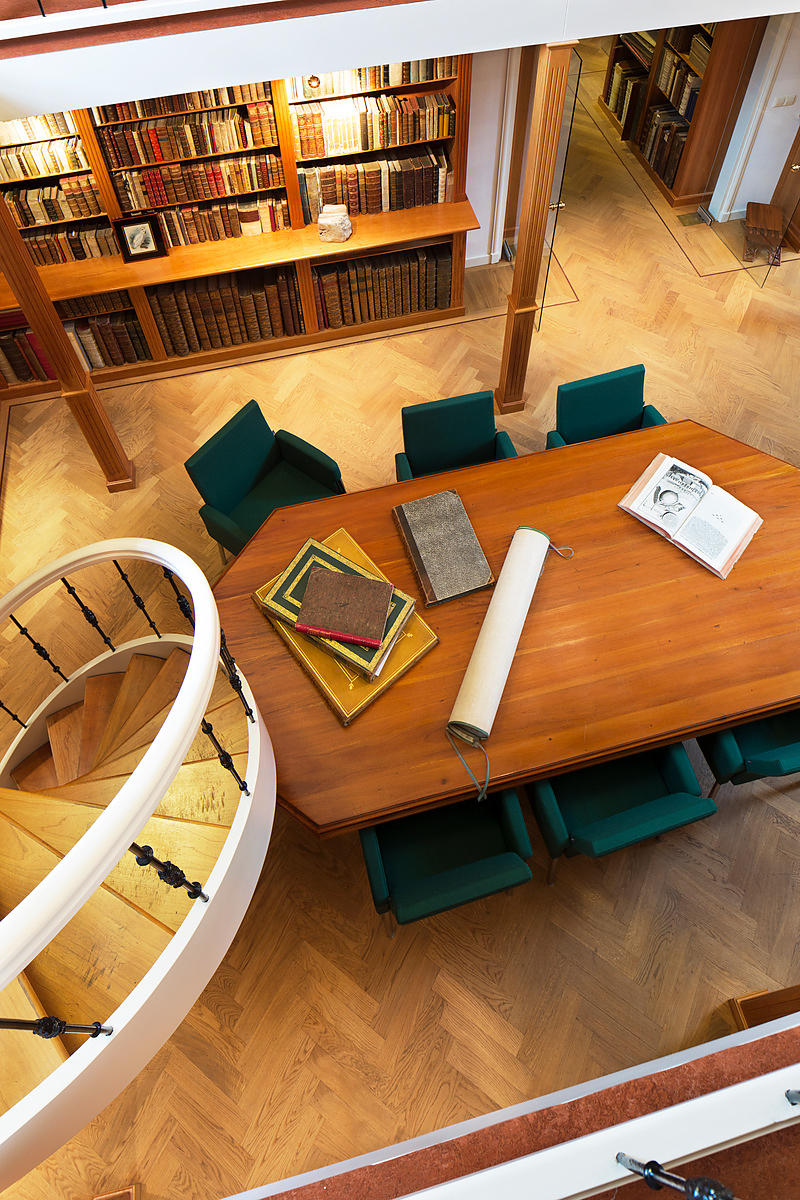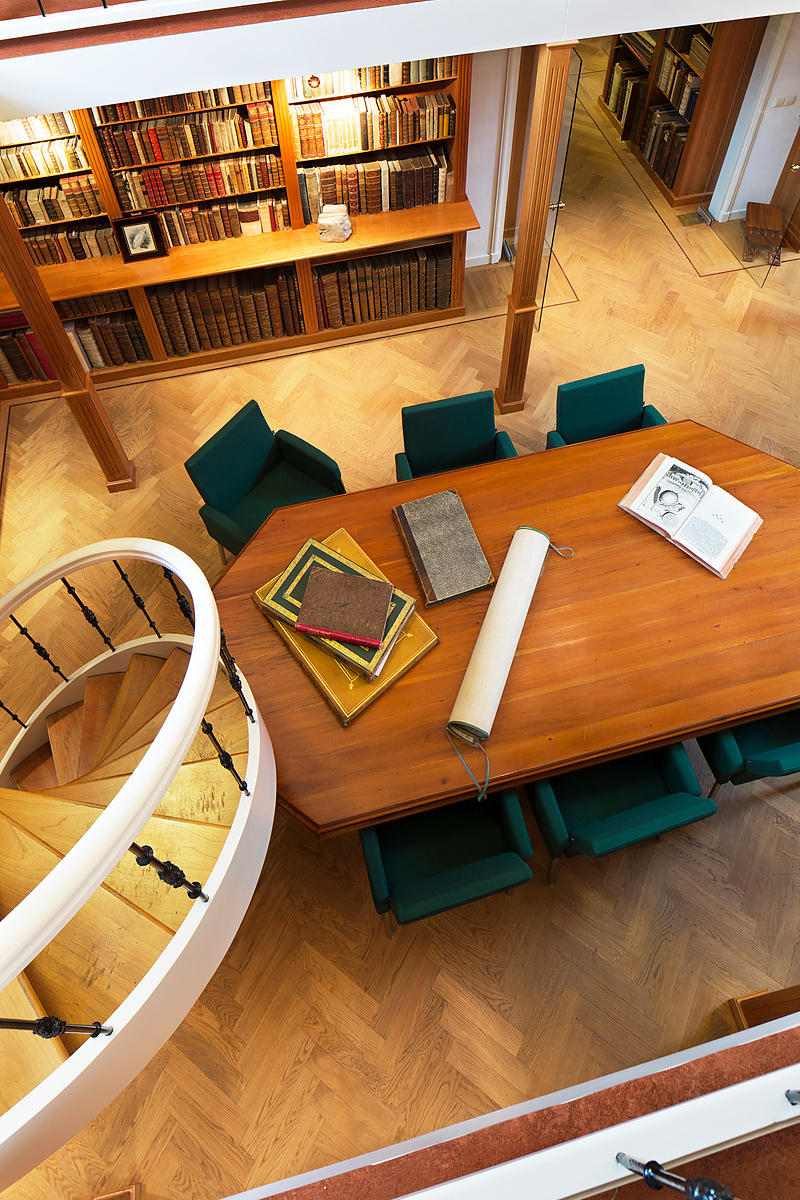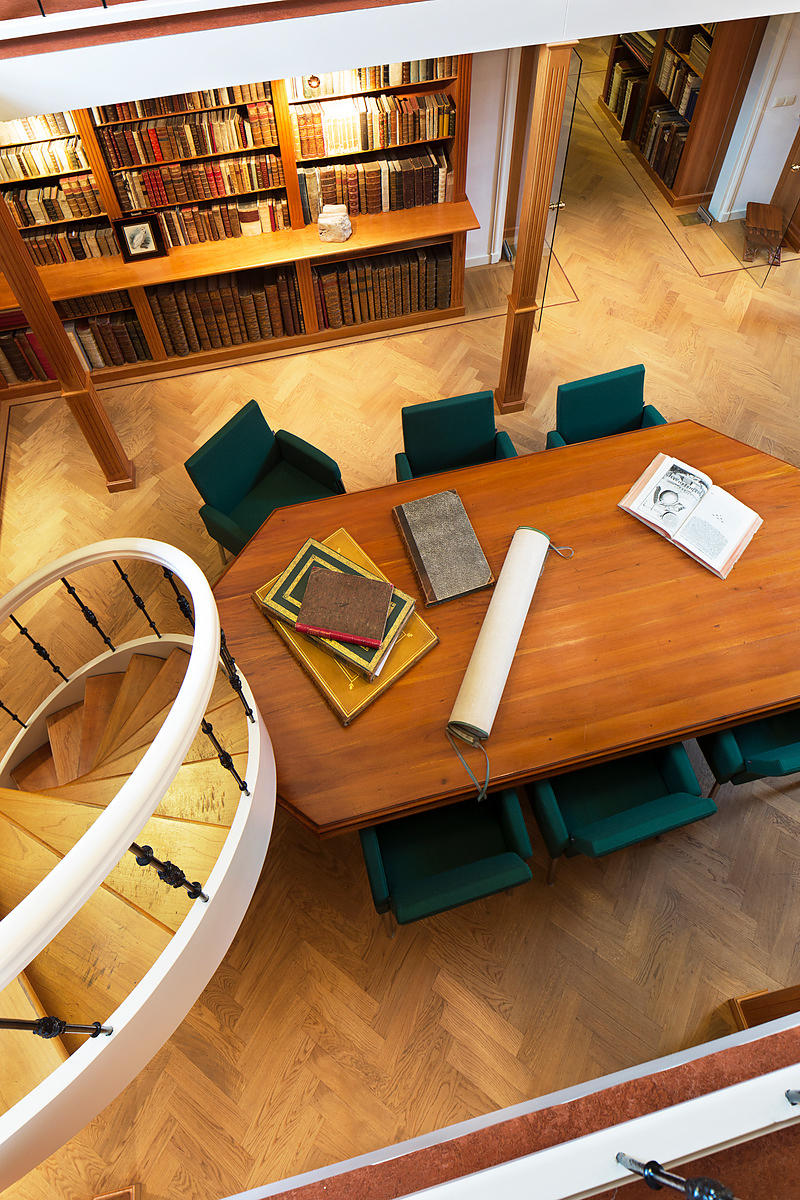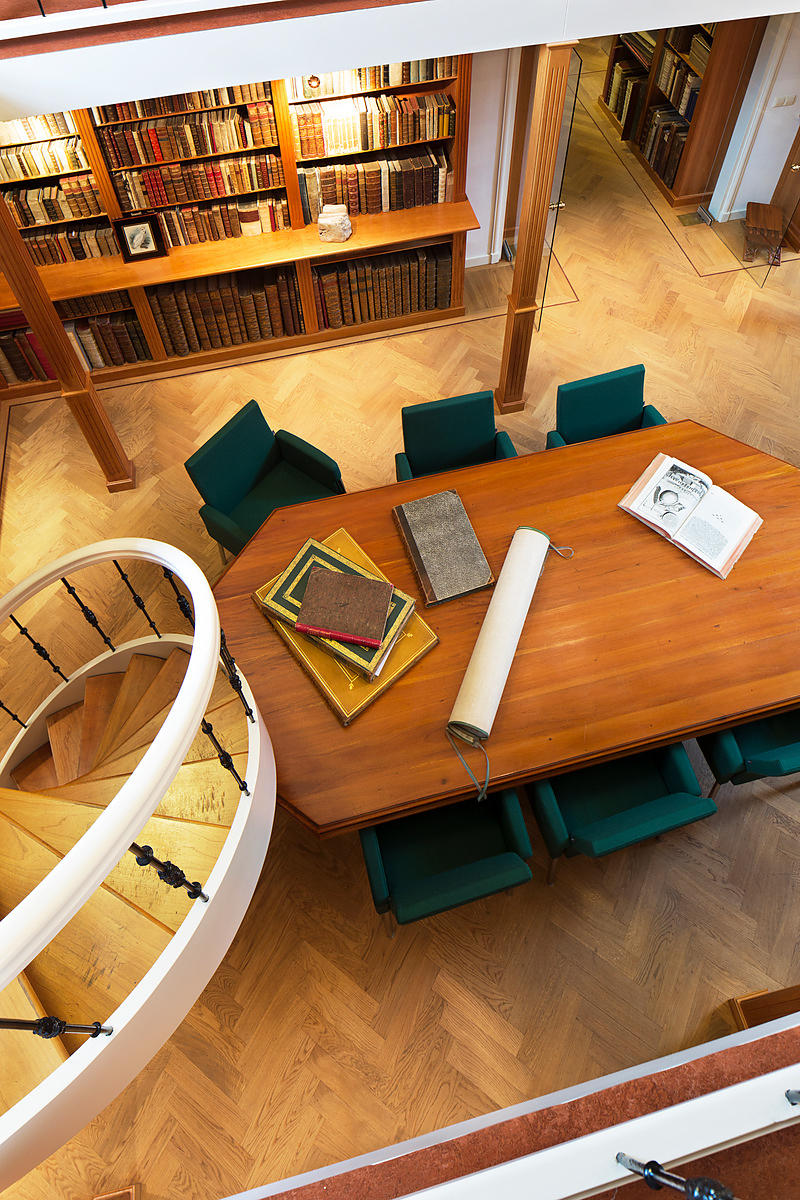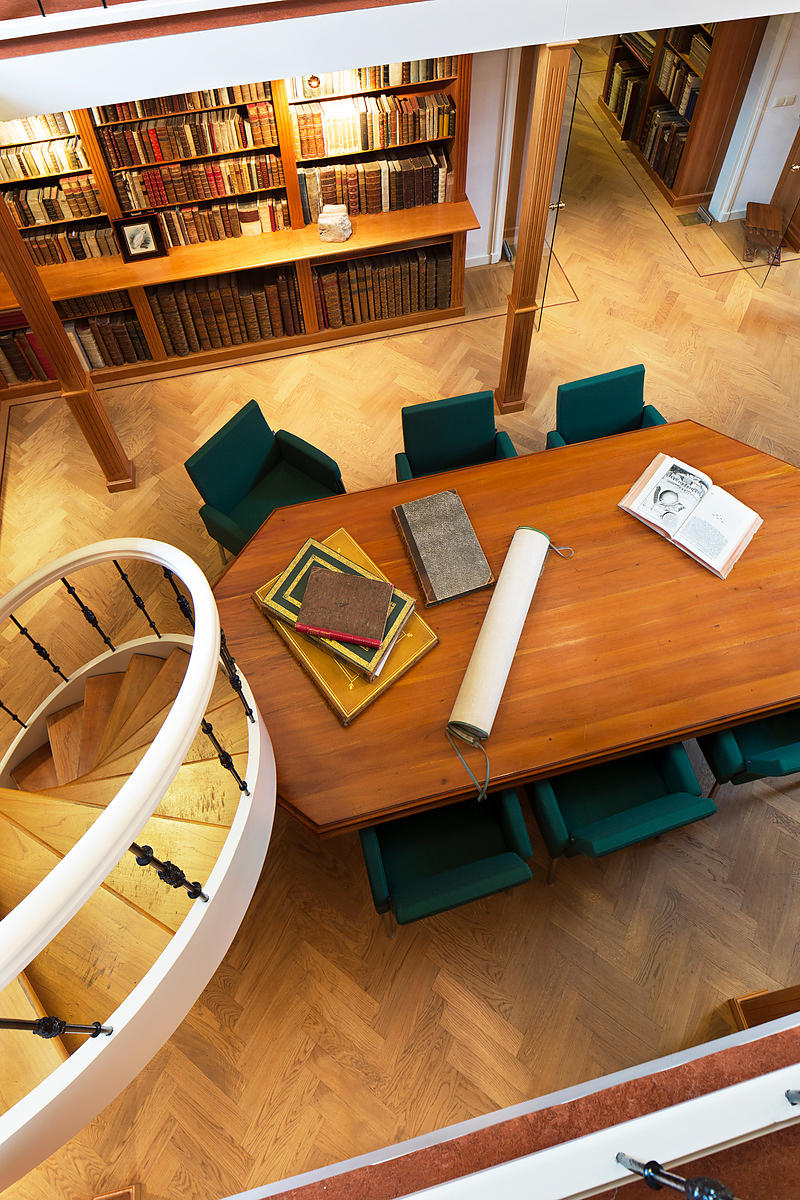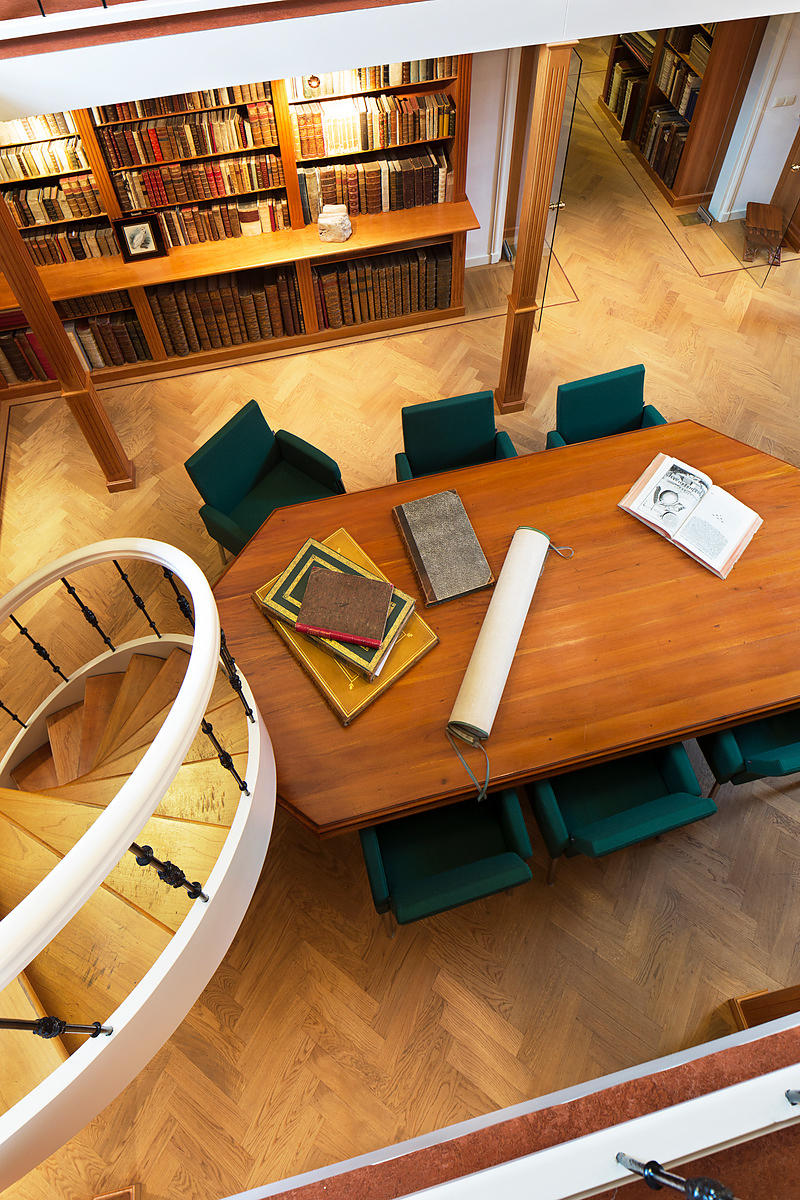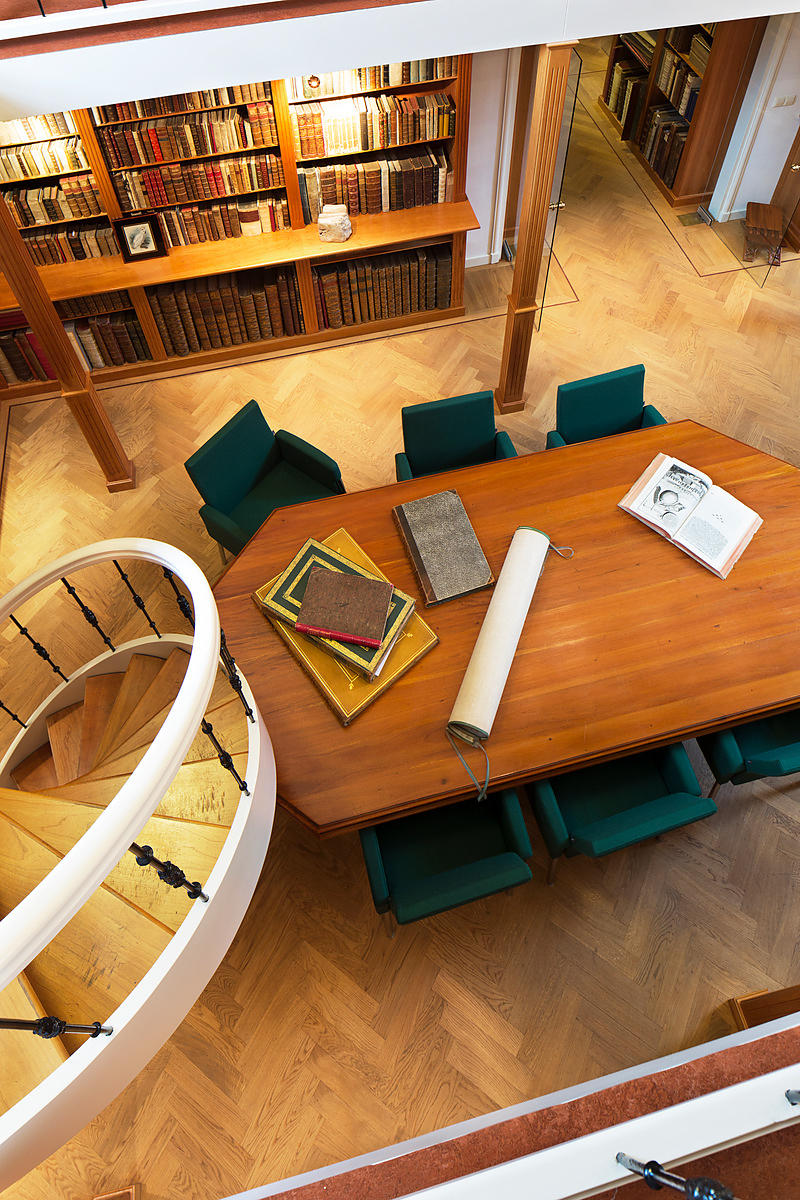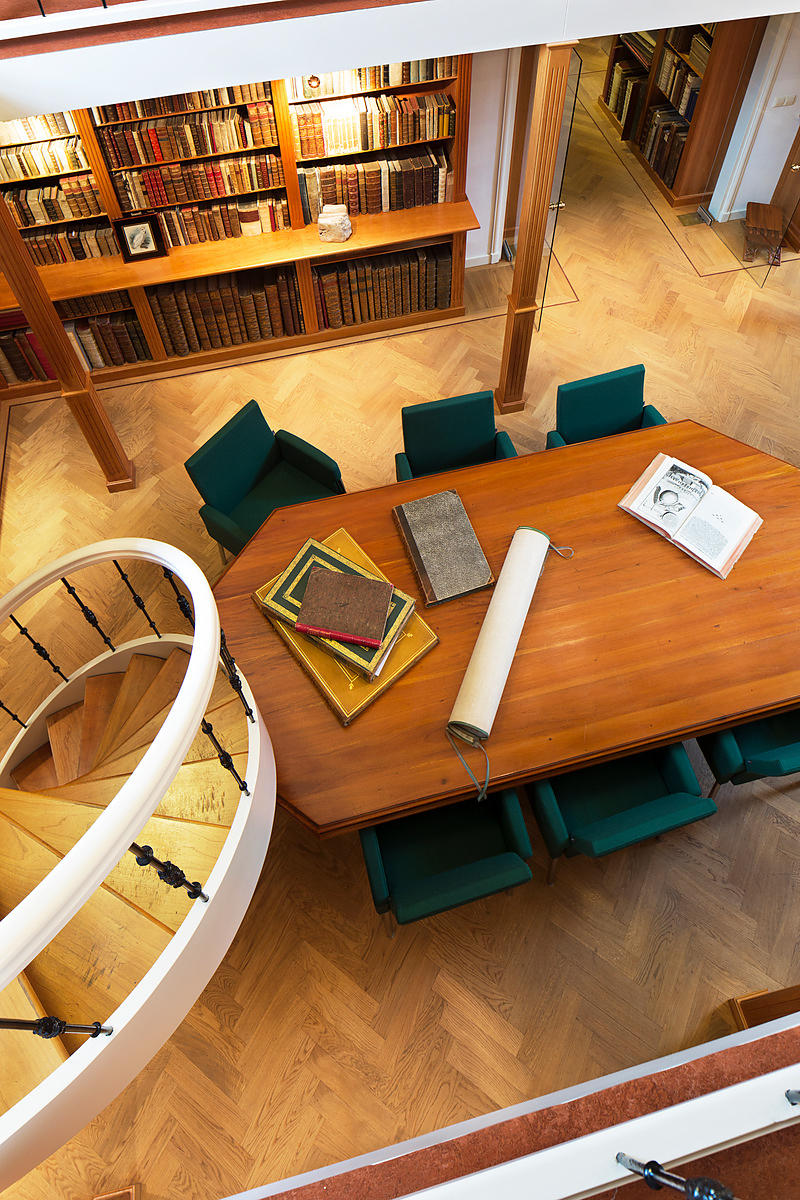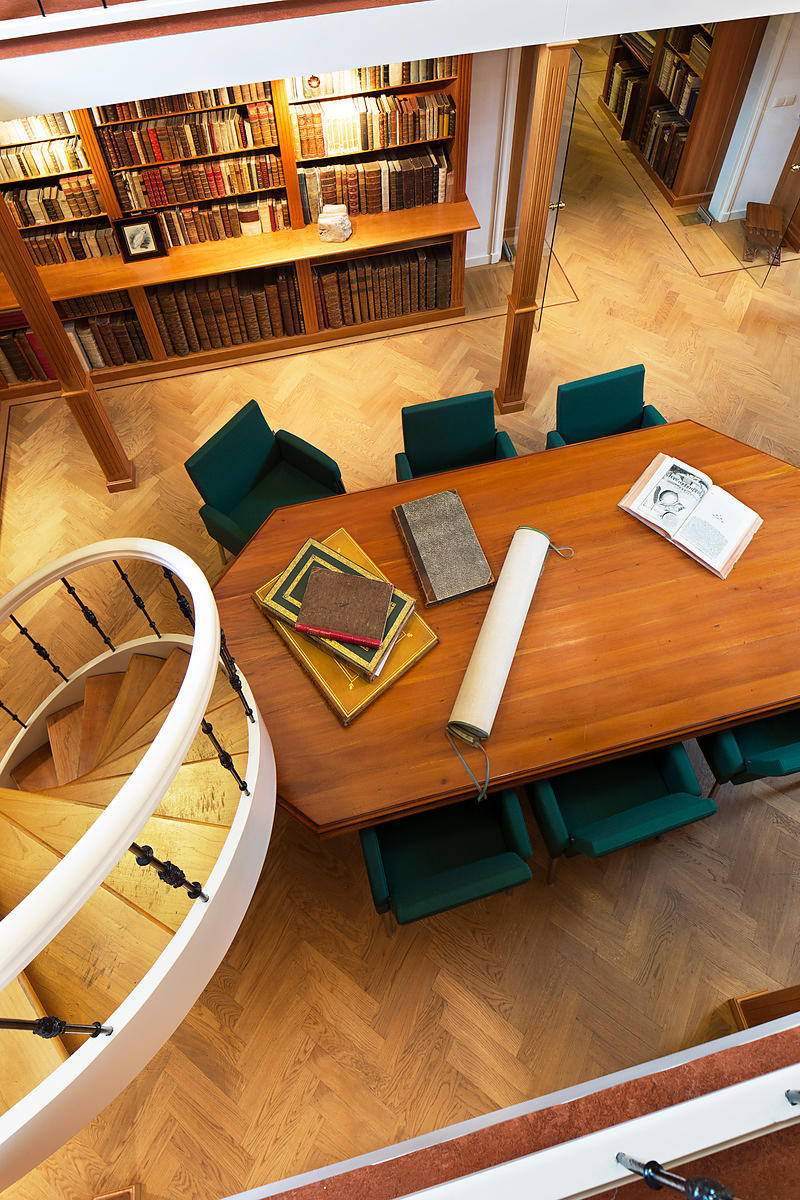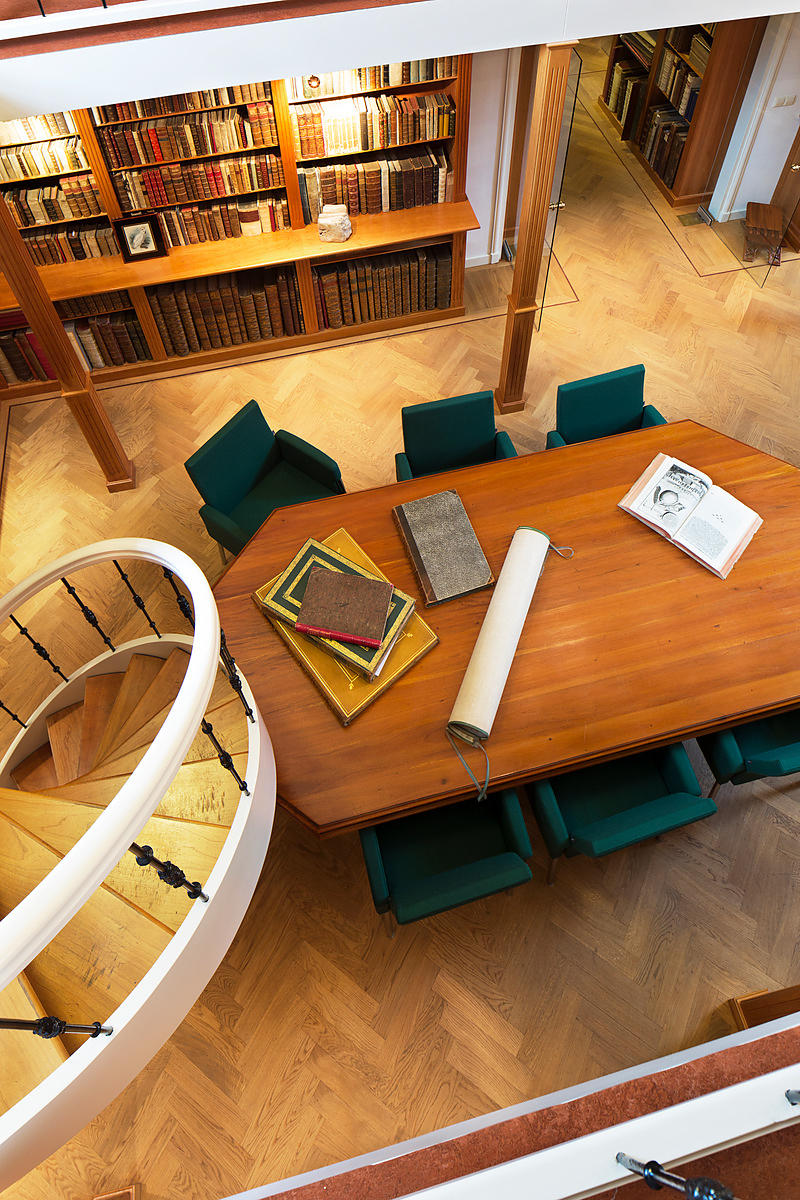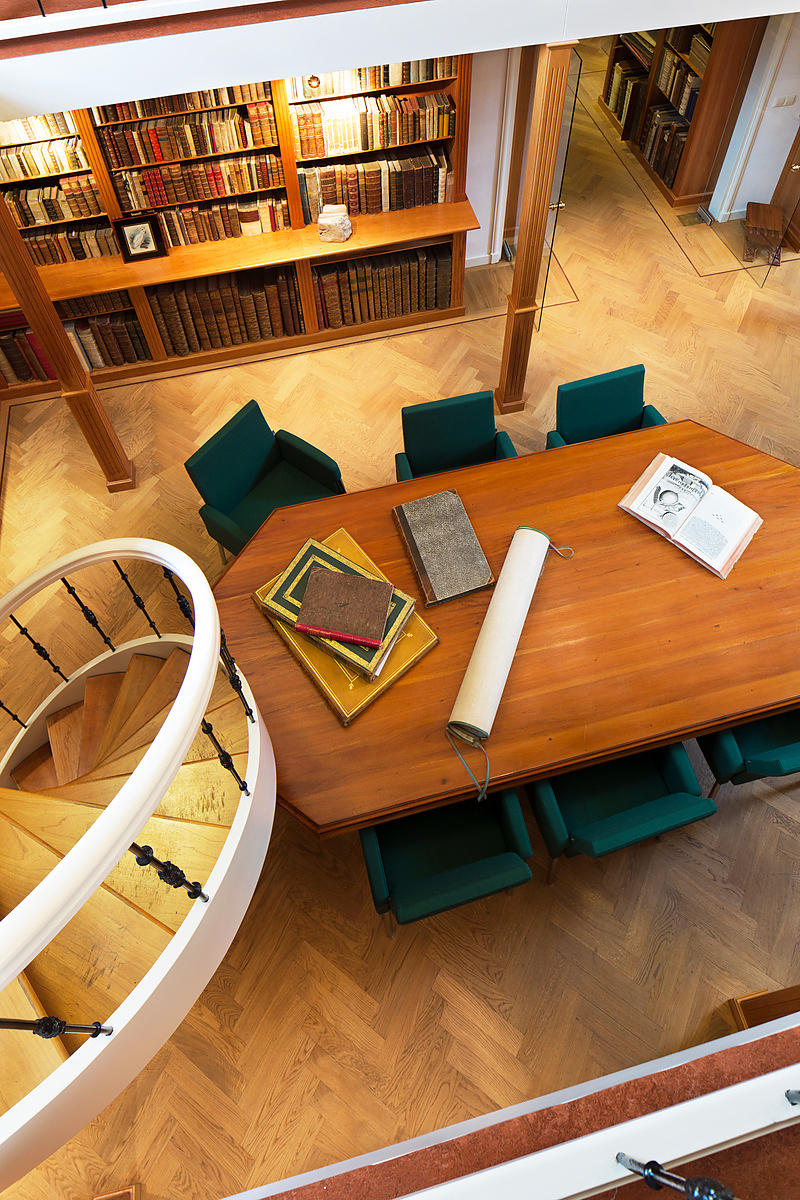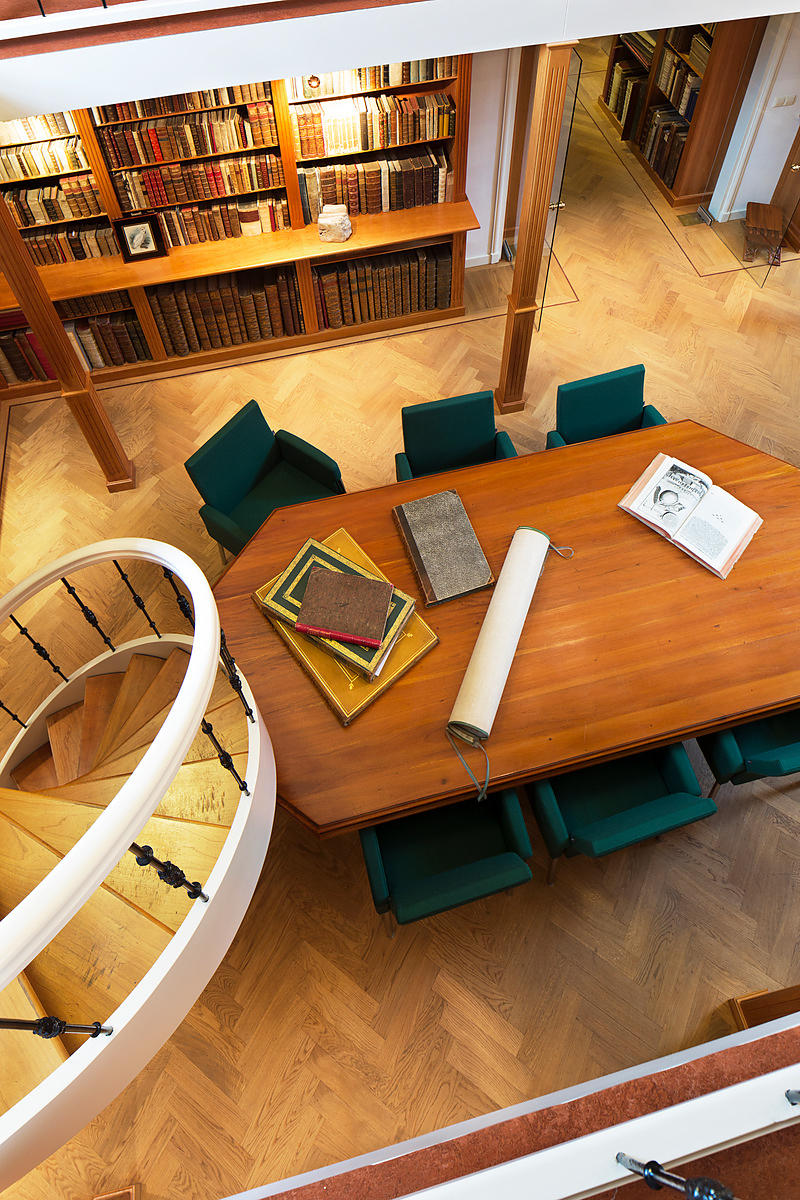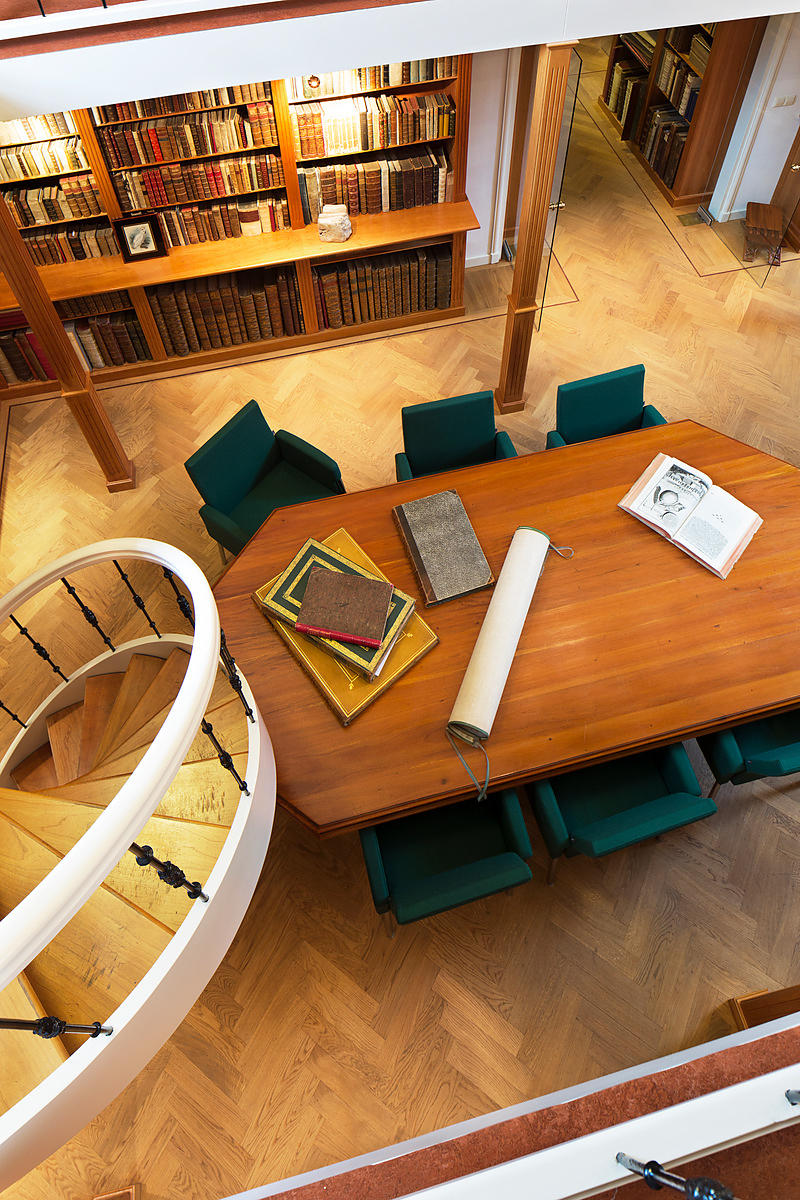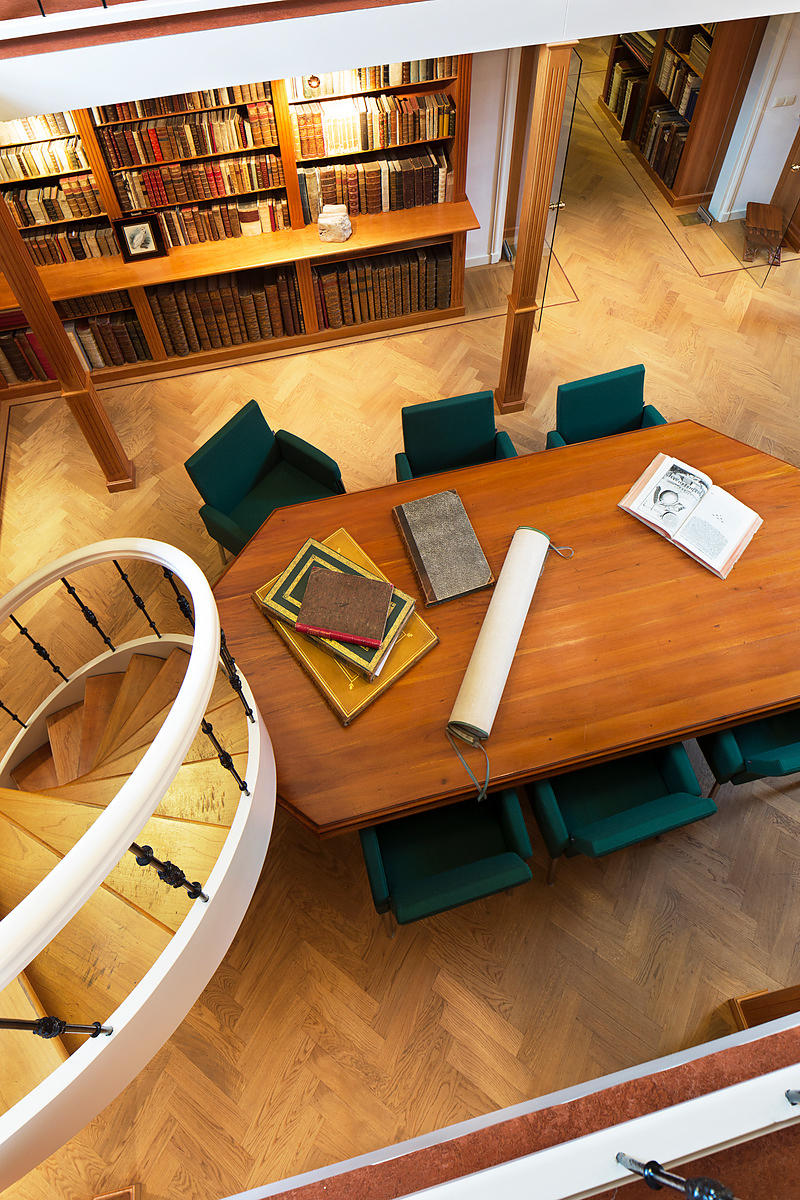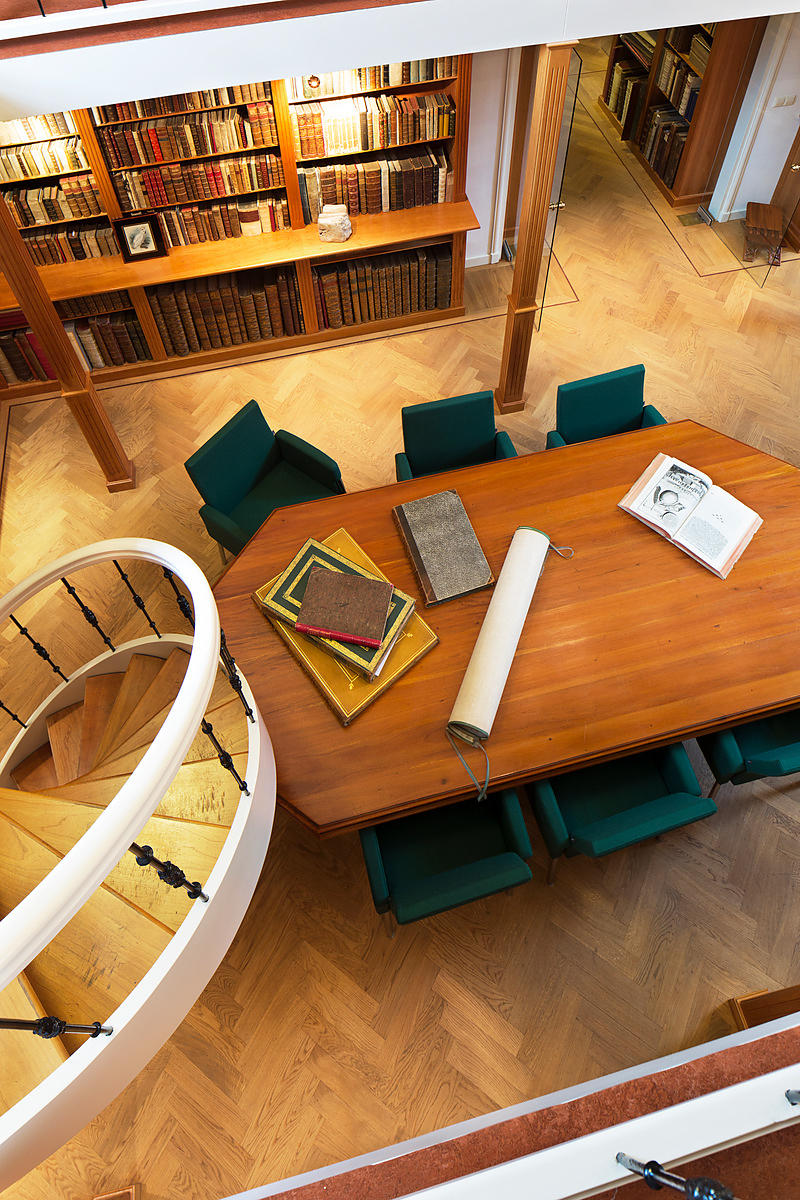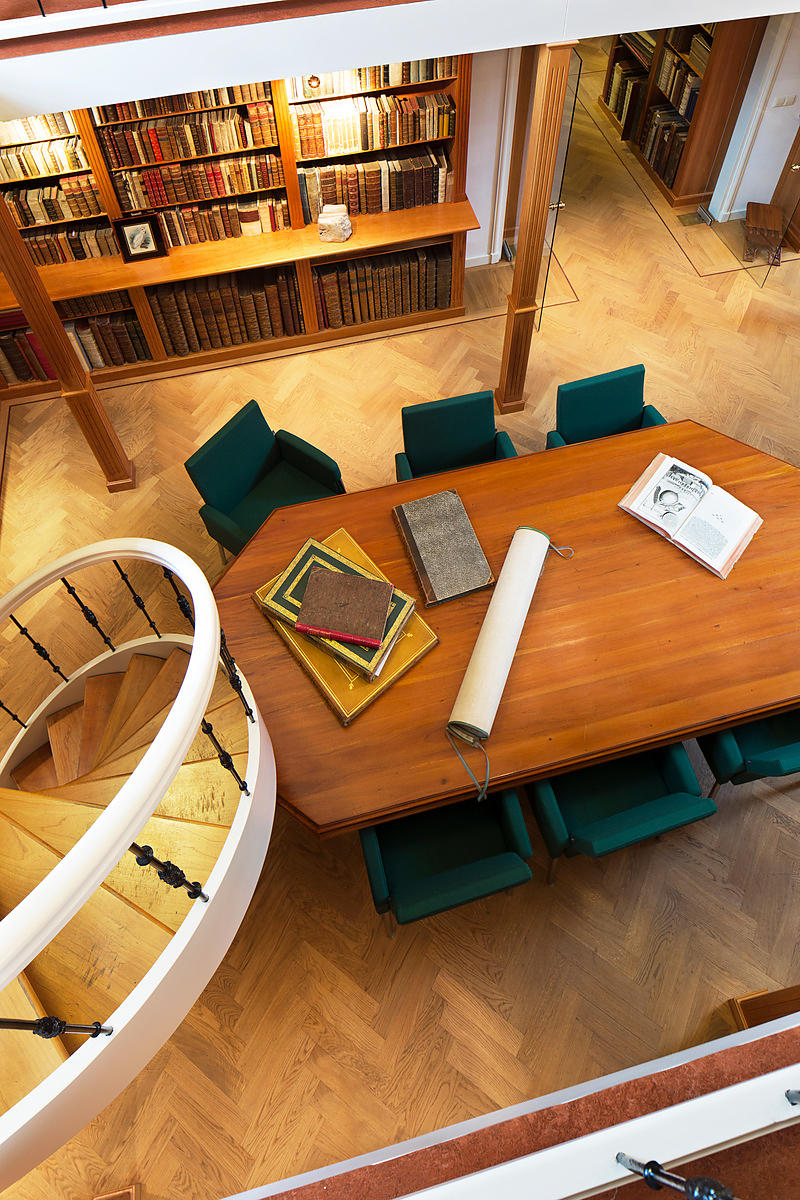 [ALBUM AMICORUM - GERMANY]. BÖKEL (BÖCKELIUS), Wilhelm.
[Album amicorum of Wilhelm Bökel junior].
Stettin (Szczecin, Poland), Helmstedt, Jena, Leipzig, Groningen, Leiden and Rotterdam, 1616-1651. 4to. Manuscript on paper, with most entries in Latin, and mottos also in Greek, French and German. Title-page with an elaborate cartouche in coloured gouaches highlighted with gold, with "GVIELMVS BOCKELIVS/IVNIOR" in silver below his coat of arms and above a scene perhaps showing Lucretia. Further with 49 coloured gouaches highlighted with gold showing coats of arms, costumes and various scenes (some cut out and mounted on the album's leaves), a pen and ink wash drawing, 23 full-page engraved portraits, 18 full-page engraved views, an engraved image of Mercury, and 12 full-page engraved emblems. Modern gold-tooled calf, gold-tooled board edges, new endpapers. 351 ll.
€ 35,000
Elaborately illustrated album amicorum of Wilhelm Bökel junior, with contributions by eminent scholars and noblemen. Bökel (or Böckelius), born in Stendal (Germany) ca. 1600, was the son of a physician and studied law in Stettin (Szczecin in Poland), Helmstedt, Jena and Leipzig. Most of the contributions date from his time in Leipzig (1621-1624), but the album also includes entries from prominent noblemen from Pomerania and the Baltic region, such as Philip II, Duke of Pomerania, and Jacob Kettler, Duke of Courland and Semigallia.
Most of the contributions are in Latin (with some mottoes in French, German and Greek) and 25 are illustrated with the coat of arms of the contributor in coloured gouaches, highlighted with gold. The 23 engraved portraits, several by or after Lucas and Wolfgang Kilian, show European rulers and clergymen. Also included is a view of Venice in coloured gouaches, highlighted with gold, and another of a woman throwing herself on a sword, perhaps intended as Lucretia.
Loosely inserted is a manuscript index and 4-page manuscript report on the album by Johannes Bodel Nijenhuis, noting that it was sold at auction in Leiden by C.C. van der Hoek on 3 March 1854, as well as a copy of the report by C.W. van der Hoek, dated 30 March 1854. Some soiling and an occasional leaf with a few letters of the text or the edge of a drawing very slightly shaved, but otherwise in very good condition. For Wilhelm Bökel: Georg Erler (ed.), Die jüngeren Matrikel der Universität Leipzig, vol. I, p. 37.
Related Subjects: