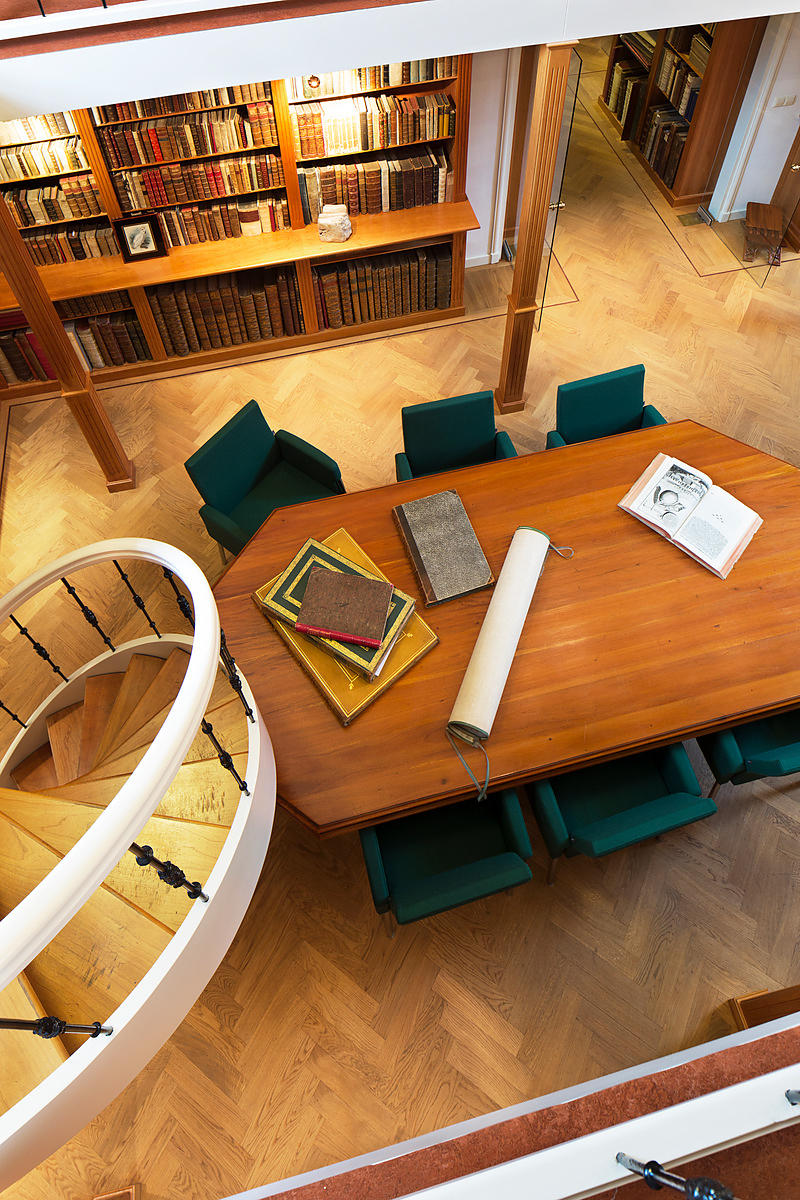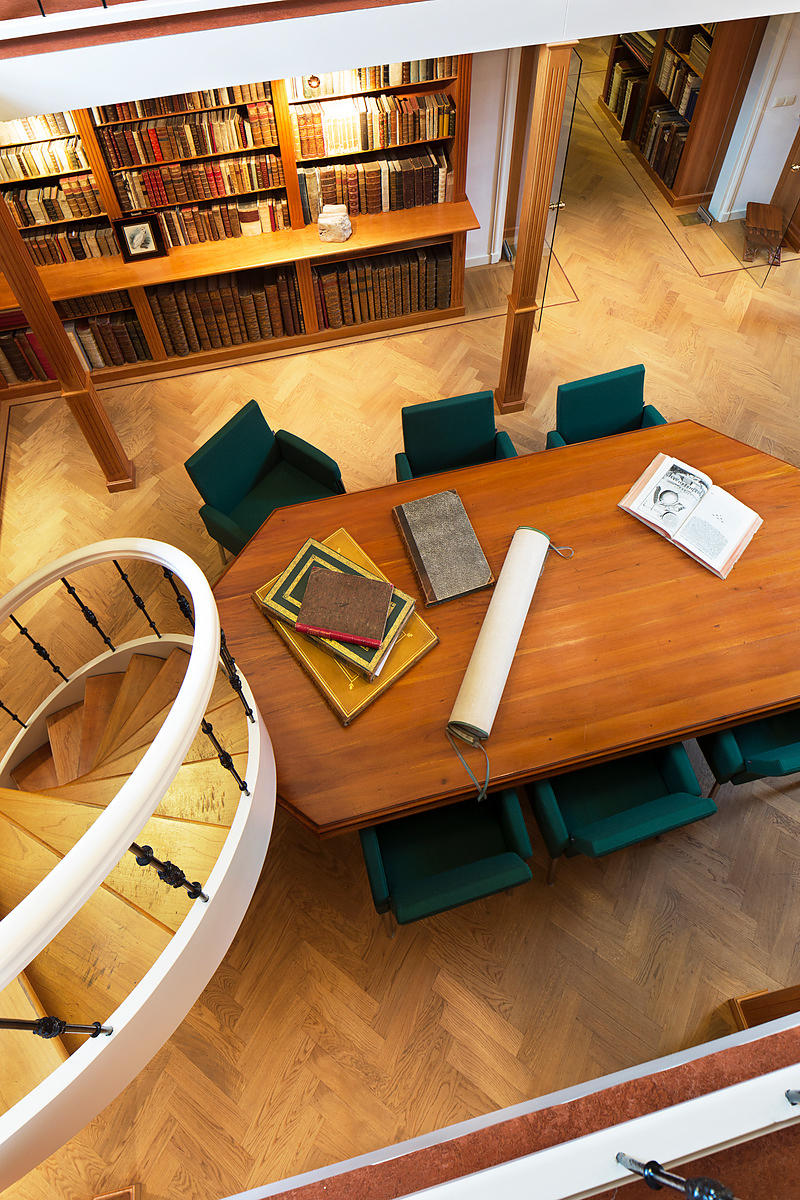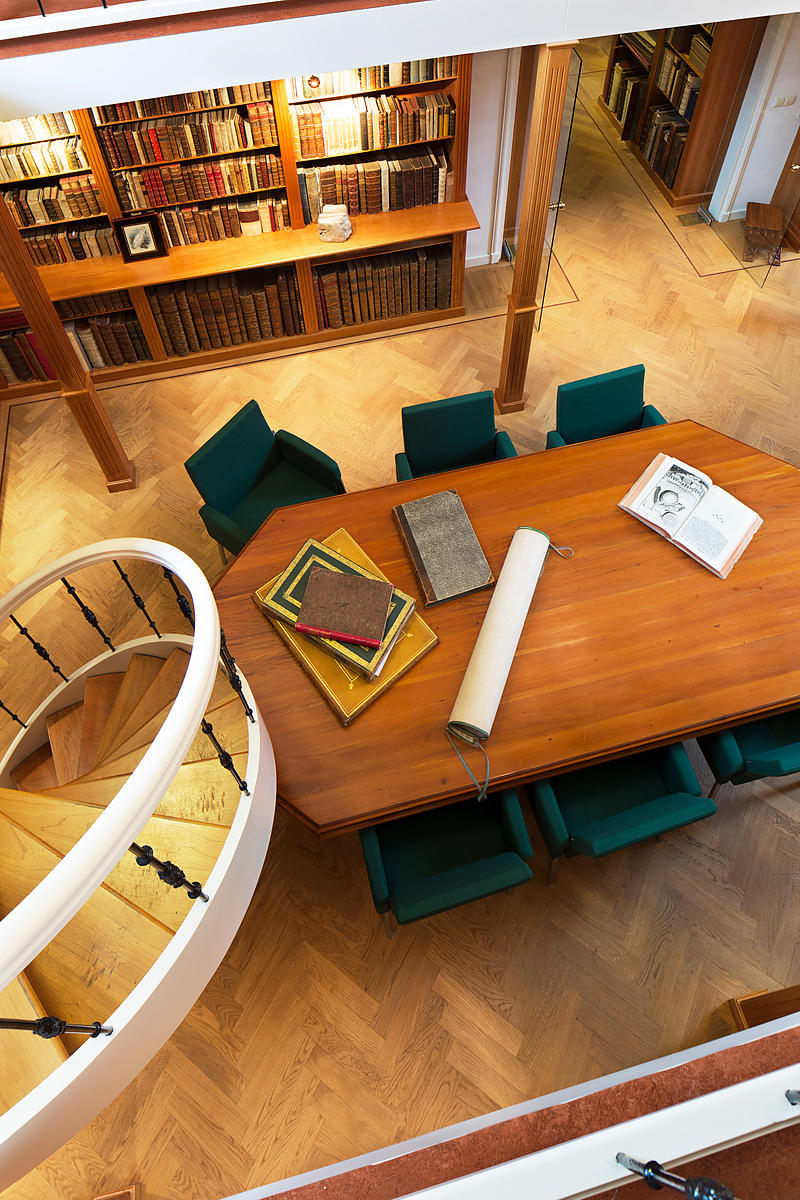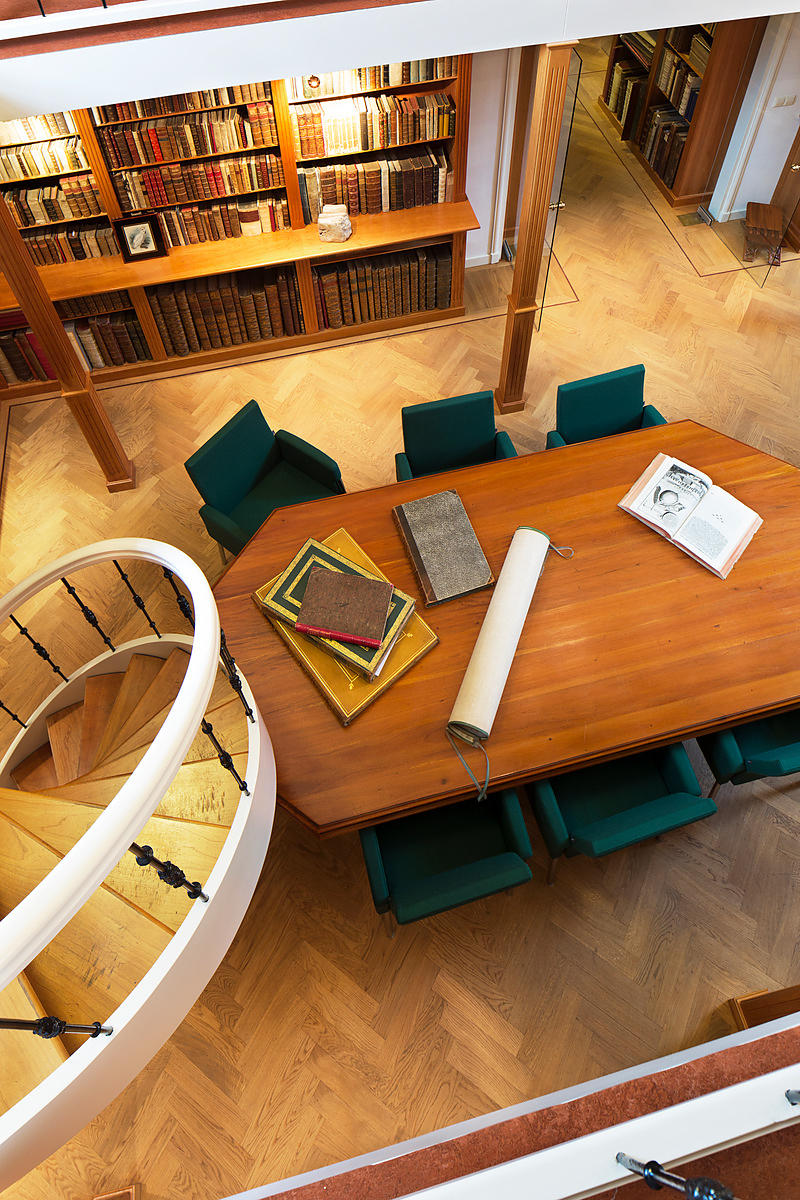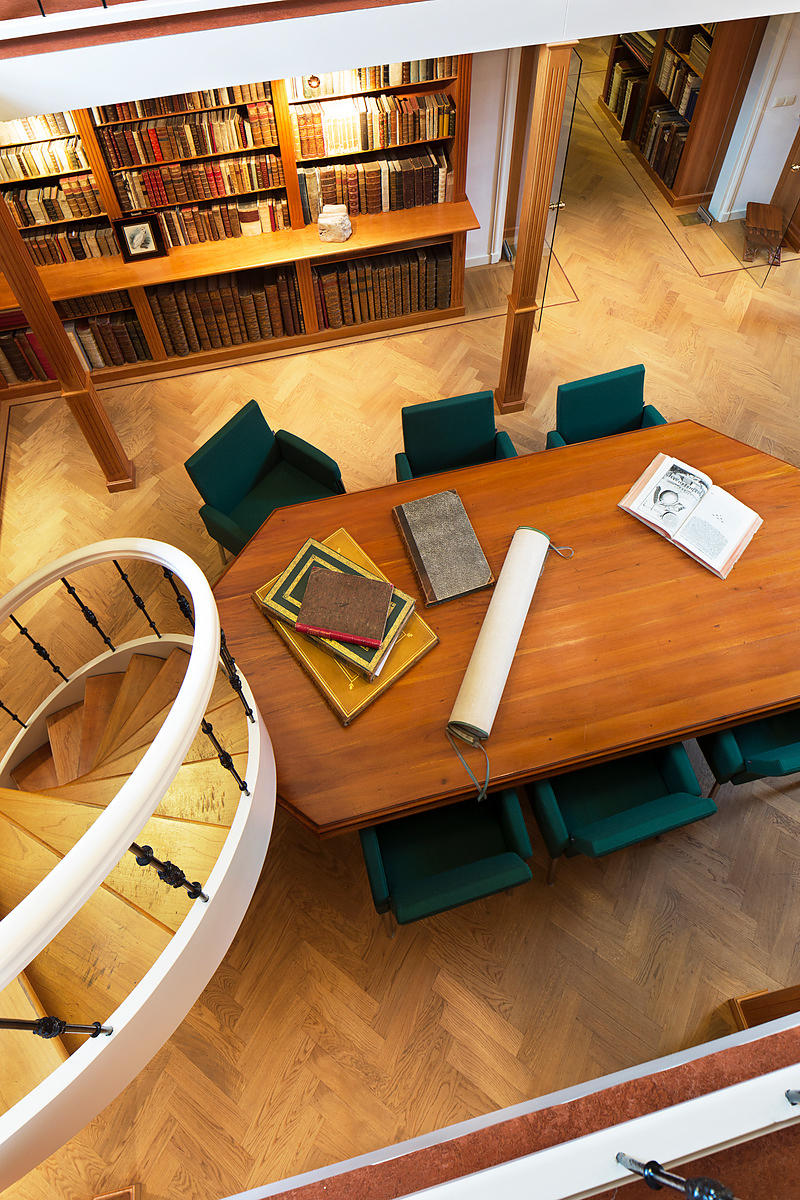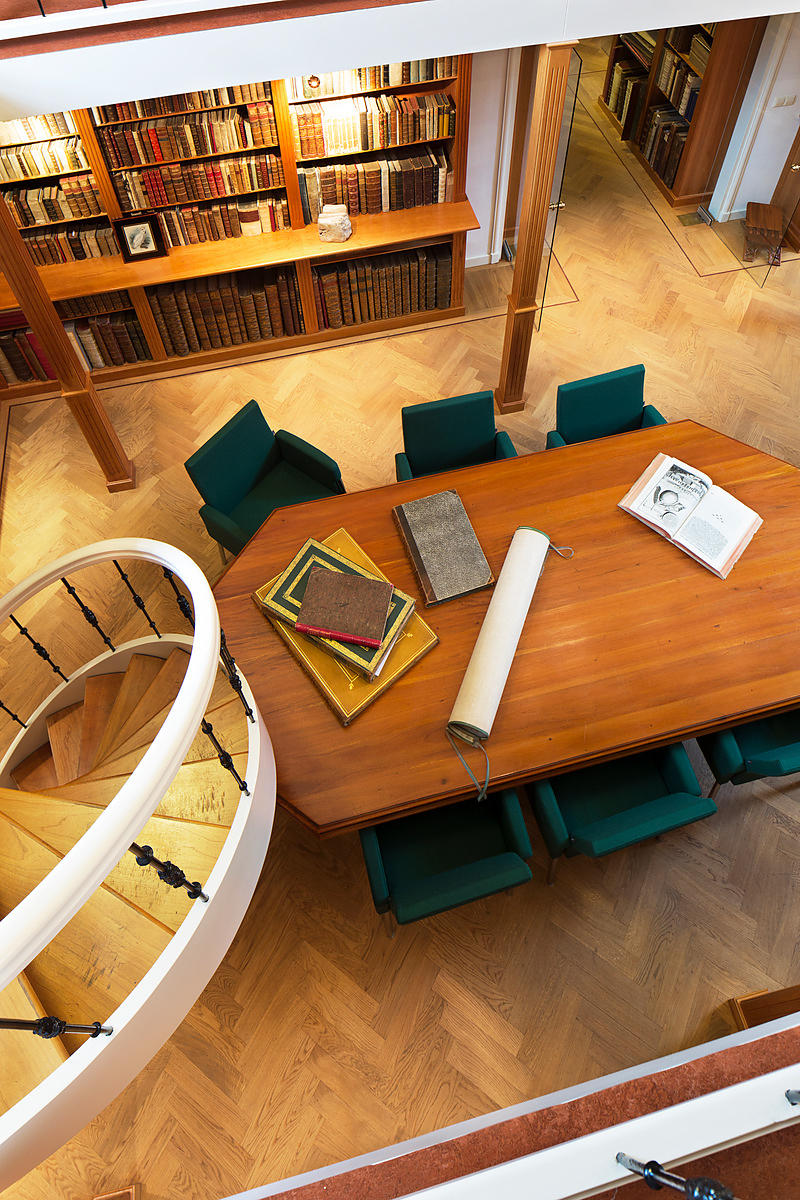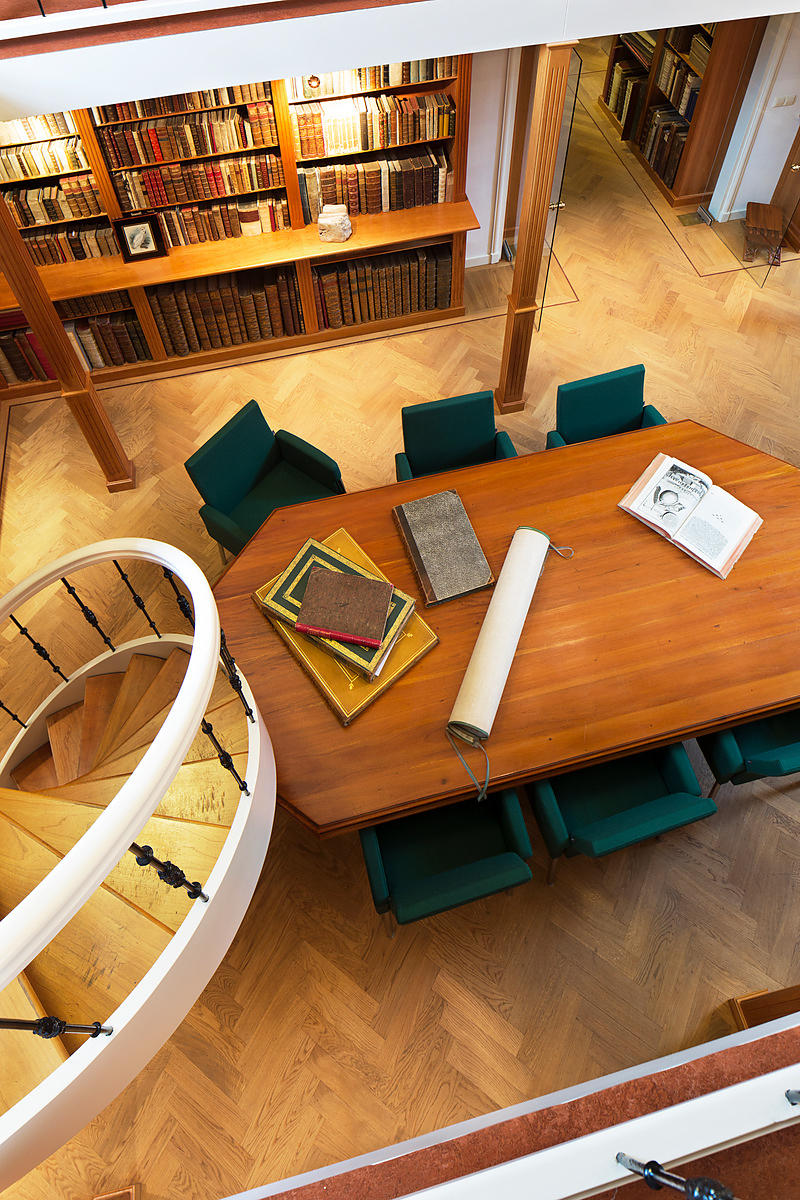 [AESOP]. FAERNO, Gabriel.
Centum fabulae ex antiquis scriptoribus delectae, & à Gabriele Faerno Cremonensii carminibus explicatae, hac editione variorum sapientum sententiis adornatae.
Amsterdam, Hendrik Wetstein, 1690. 8vo. With 99 (of 100) charming woodcuts (5.5 x 5.5 mm.), 53 signed "A" (Arnold Nicolai), and 2 signed "G" (Gerard Janssen van Kampen). With a woodcut flower and foliage tailpiece on the title-page, woodcut head- and tailpieces and woodcut decorated initials.Contemporary vellum, sewn on 3 vellum tapes laced through the joints.
€ 950
Rare first Amsterdam edition, based on François Foppenss 1682 Brussels edition, of a famous choice collection of fables rendered in elegant Latin verse by the Italian scholar and Latin poet Gabriel Faerno (ca. 1510-1561), best known for this collection of fables, first published posthumously at Rome in 1563. Documentary evidence indicates that Pirro Ligorio drew the anonymous illustrations for the etchings of the first edition. Plantin published an Antwerp edition in 1566, apparently using the same woodblocks as his 1573 and 1585 editions. Pieter van der Borch redrew Ligorios illustrations as models for Plantins woodcutters: Arnold Nicolai and Gerard van Kampen, who signed their blocks "A" and "G" respectively. The woodcuts in the present Amsterdam edition are so close to Plantins, copying every line and even the block cutters initials in the same style, that they are difficult to distinguish with the naked eye. While often described as Aesops fables, Faerno used other sources as well, so mixed in with Aesops animal fables he includes stories of people and Greek gods, including some from Brabrius and others.
With the owner's inscription of Petrus Mounier, 1788, on the first flyleaf. Binding a bit soiled, half loose. Lacking pp. 193-194 and the final blank leaf. Pages marginally browned throughout.Landwehr, Emblem & fable books F101 (2 copies); STCN (same 2 copies); cf. Bodemann 38.3 (1682 Foppens ed.); Fabula docet 36 (1585 Plantin ed.); for the text and the 1563 illustrations: Erna Mandowsky, "Pirro Ligorio's illustrations to Aesop's fables", in: Journal of the Warburg and Courtauld Institutes, 24, (1961), pp. 327-331.
Related Subjects: