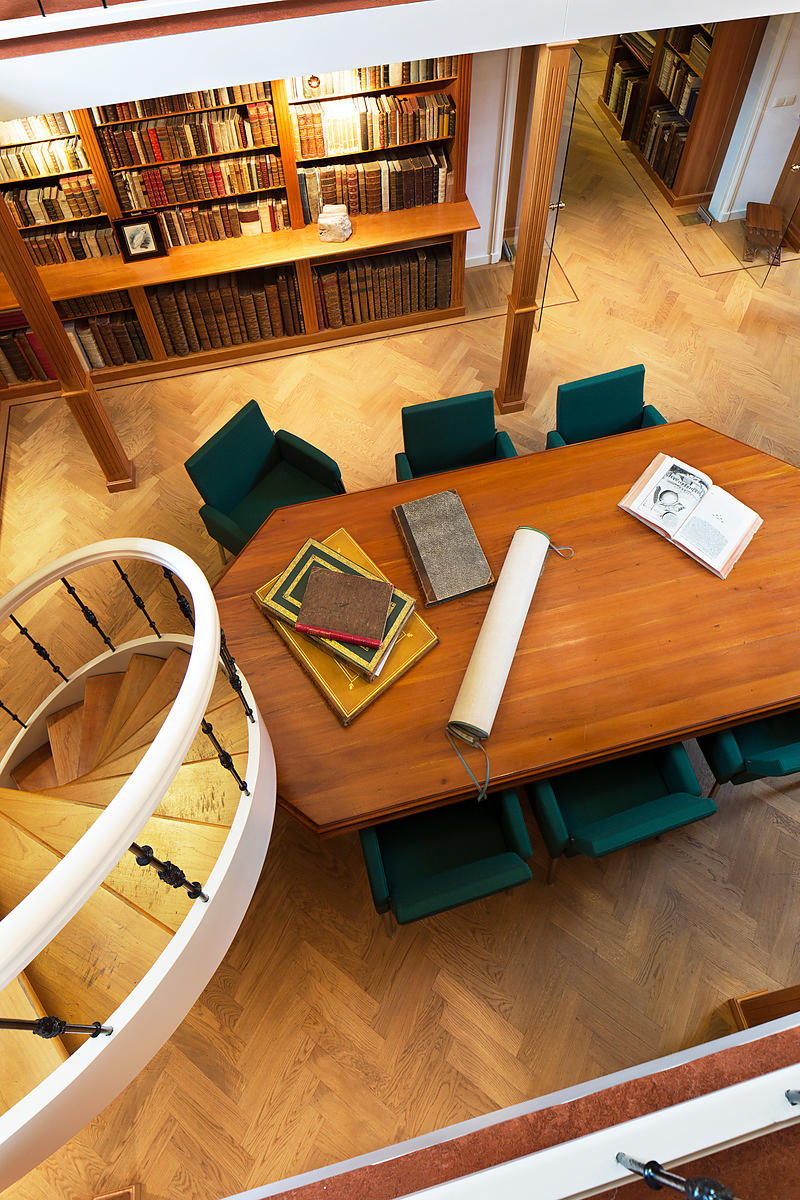 MARCHESI, José María.
Cataìlogo de la Real Armeriìa.
Madrid, Eusebio Aguado (royal printer), 1849. 2 parts in 1 volume. 8vo. With the arms of Queen Isabella II of Spain on the title-page and 10 numbered engraved plates with 435 marks of armourers, swordsmiths and others. Contemporary green half sheepskin, gold-tooled spine.
Full description
€ 750