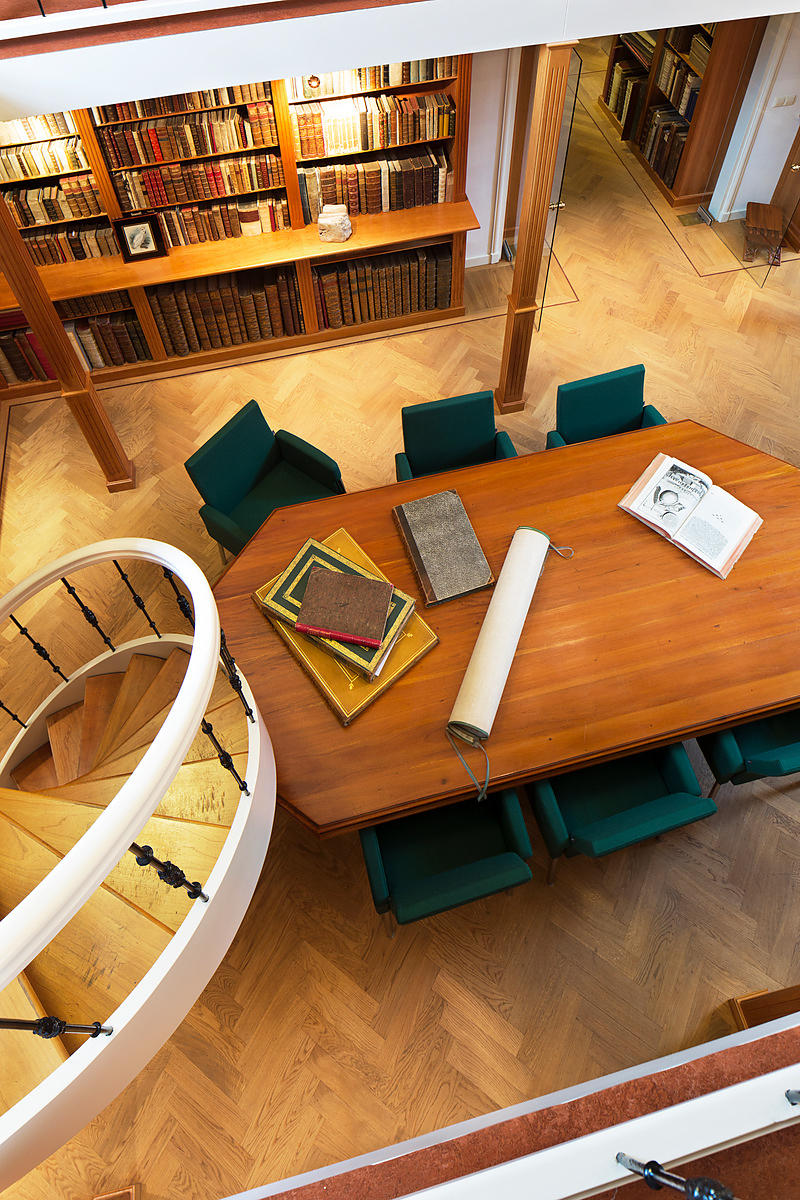 [ILLUMINATED MANUSCRIPT - BOOK OF HOURS (DIOCESE OF UTRECHT)].
[Incipit a1r:] Wi aenbeden di christi en ghebendien di want du overmits dijn heilighe cruus die werlt verlosset hebste ...
[North-Holland (Haarlem?)], ca. 1450/70]. Small 8vo (ca. 11 x 8 x 3.5 cm). Manuscript book of hours in Dutch, written in black ink on vellum (leaf ca. 11 x 7.5 cm; text block ca. 7 x 4.5 cm) in two clear and attractive gothic hybrida hands (21 lines/page for the first hand, 18 lines/page for the second hand and 17 for the calendar). 18th-century half calf, brown sprinkled paper sides, gold-tooled spine, black morocco spine label with title ("Oud getydenboek M.S.S.") in gold, 18th-century endpapers. [240] ll.
Full description
€ 32,500