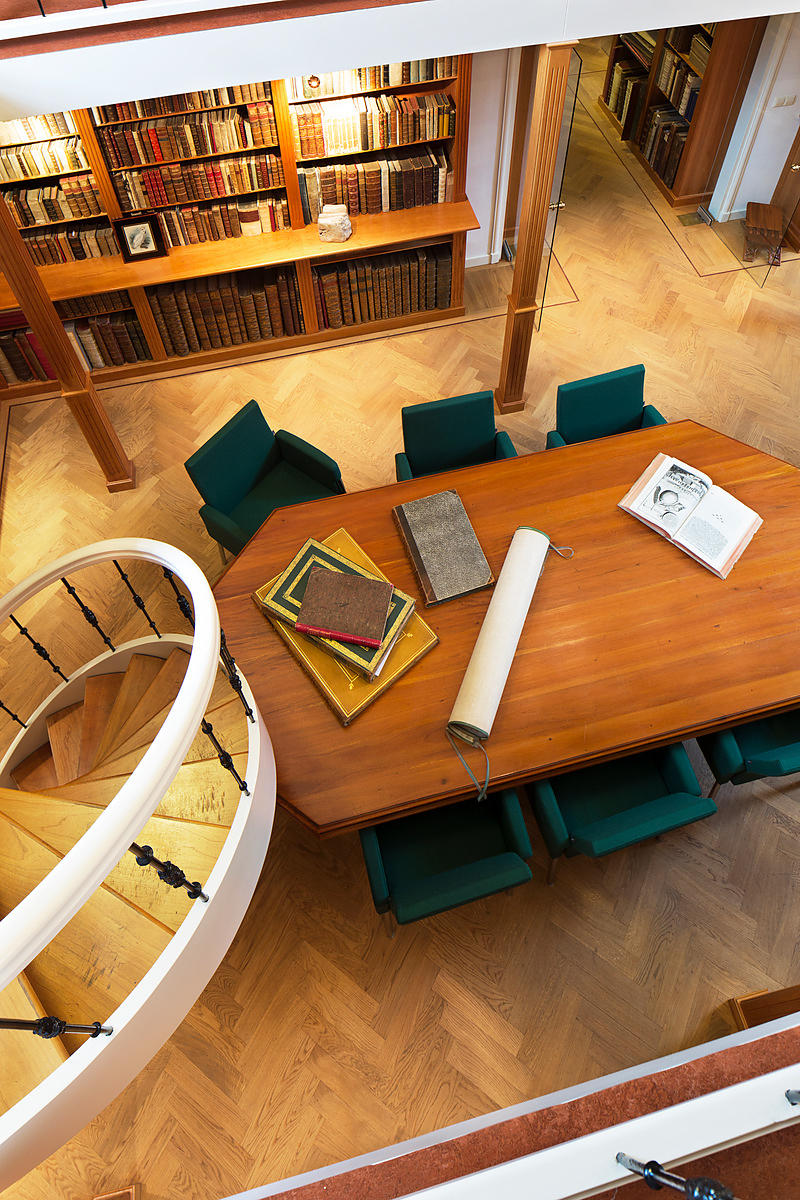 AL-FARGHANI (ALFRAGANUS), Ahmad ibn Muhammad ibn Kathir.
Continentur in hoc Iibro. Rudimenta astronomica Alfragrani. [
AL-BATTANI, Muhammad ibn Jabir].
Item Albategnius De motu stellarum, ex observationibus tum propriis, tum Ptolemaei, omnia cum demonstrationibus geometricis & additionibus Joannis de Regiomonte. [
REGIOMONTANUS, Johannes
]
.
Item Oratio introductoria in omnes scientias mathematicas Ioannis de Regiomonte, Patavii habita, cum Alfraganum publice praelegeret. Eiusdem utilissima introductio in Elementa Euclidis. [
MELANCHTHON, Philipp
]
.
Item Epistola Phillippi Melanthonis nuncupatoria, ad Senatum Noribergensem. Omnia iam recens prelis publicata. Nürnberg, (colophon (2f6): Johann Petreius), 1537. With 29 woodcut diagrams and letterpress tables.
With:
(
2) RICCI, Agostino.
De motu octavae sphaerae, opus mathematica, atq[ue] philosophia plenum. ... Eiusdam De astronomiae autoribus epistola.Paris, Simon de Colines, 1521. 2 editions in 1 volume, the first in 2 parts. 4to (20.5 x 15.5 cm). Both set in roman types, including small caps. Contemporary blind-tooled calf. Binding badly damaged and spine reinforced with paper at an early date.
Full description
€ 65,000