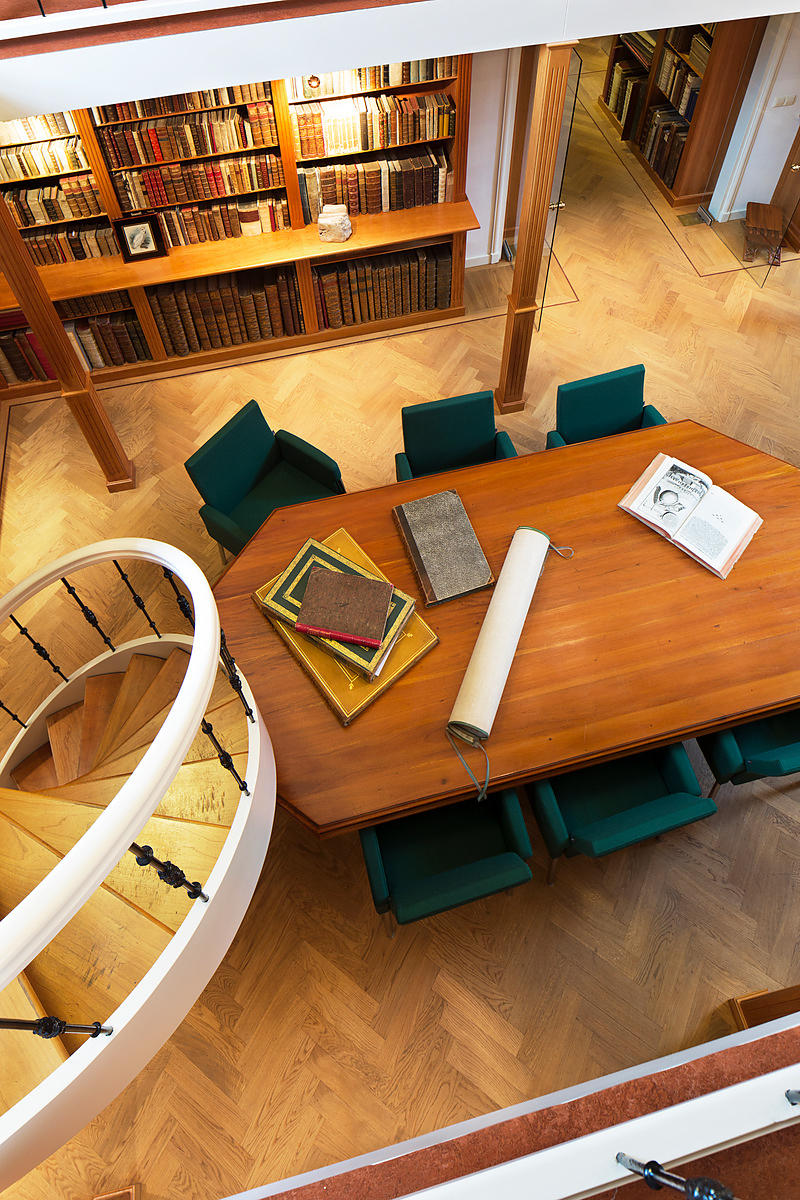 KORNMANN, Heinrich.
Sibylla trig-Andriana, seu virginitate, virginum statu et jure tractatus novus et jucundus …
Including:

-De Annulo triplici: usitato, sponsalitio, signatorio: ...
-Linea amoris sive commentarius in versiculum glossae, ...
The Hague, Adriaan Vlacq, 1654.
With
:
(2) BOETHIUS.
De consolatione philosophiae, libri v. ex vetustissimis libris a Th. Pulmannus.
Leiden, Officina Plantiniana, Franciscus Raphelengius, 1590. With Plantin's woodcut compasses device on title-page. 2 editions in 1 volume (the first in 3 parts). 12mo. 17th-century overlapping sheepskin parchment.
Full description
€ 1,500