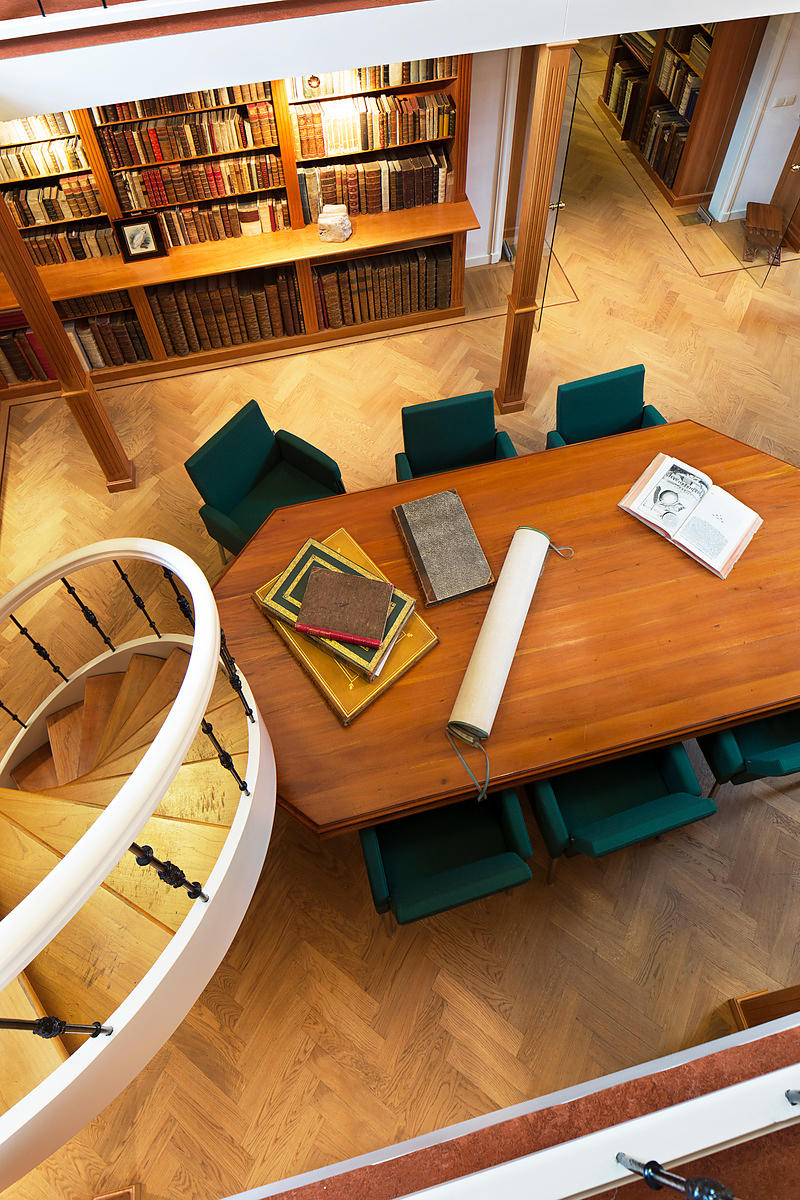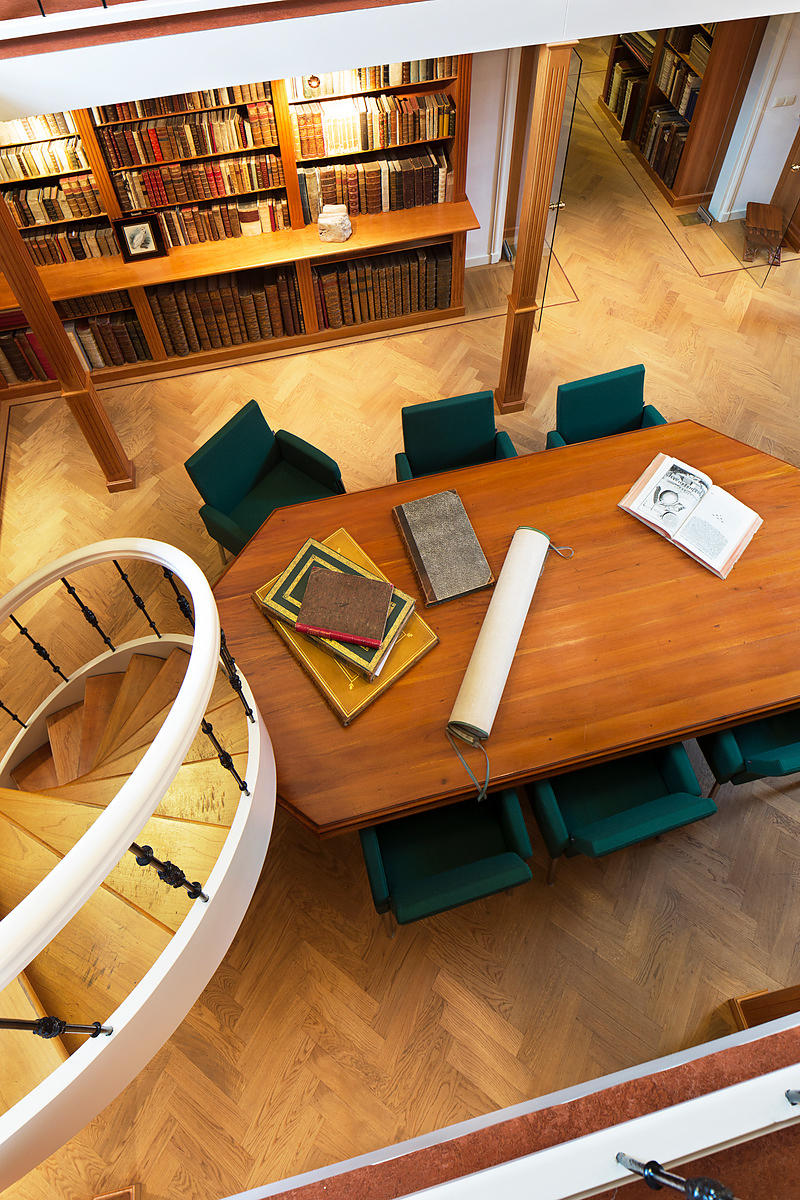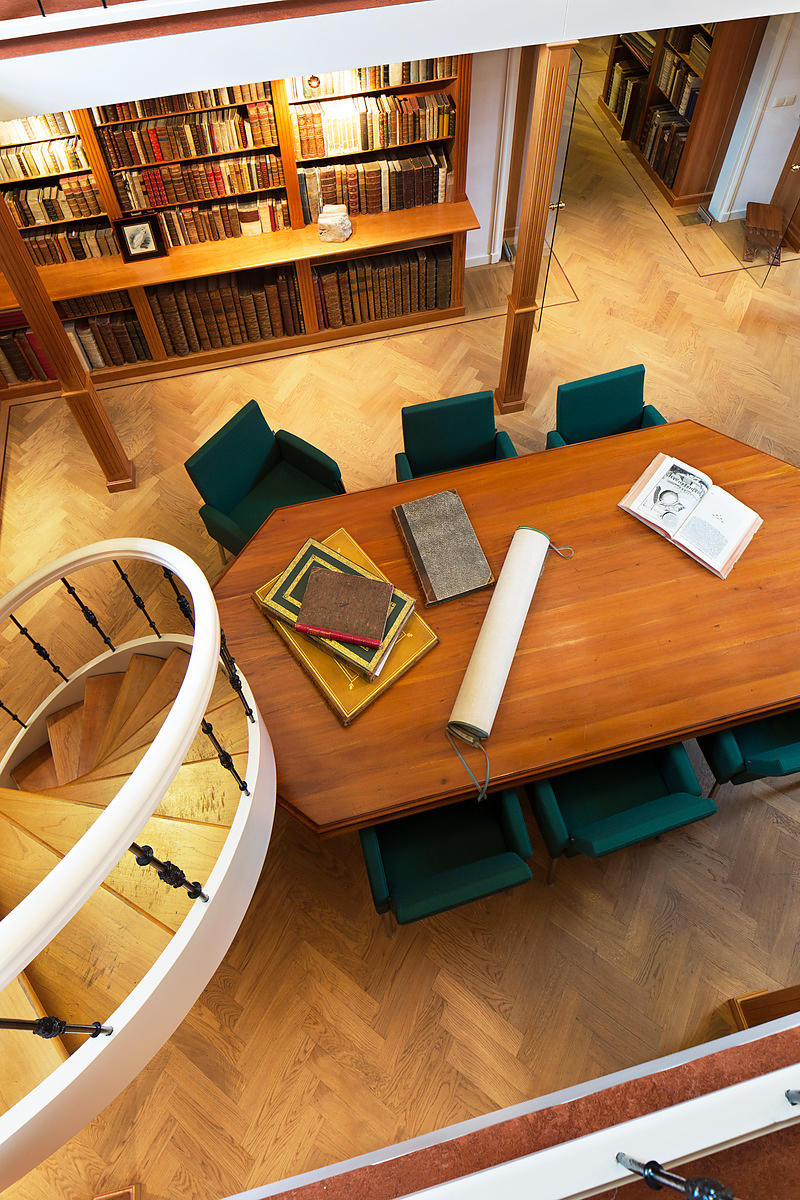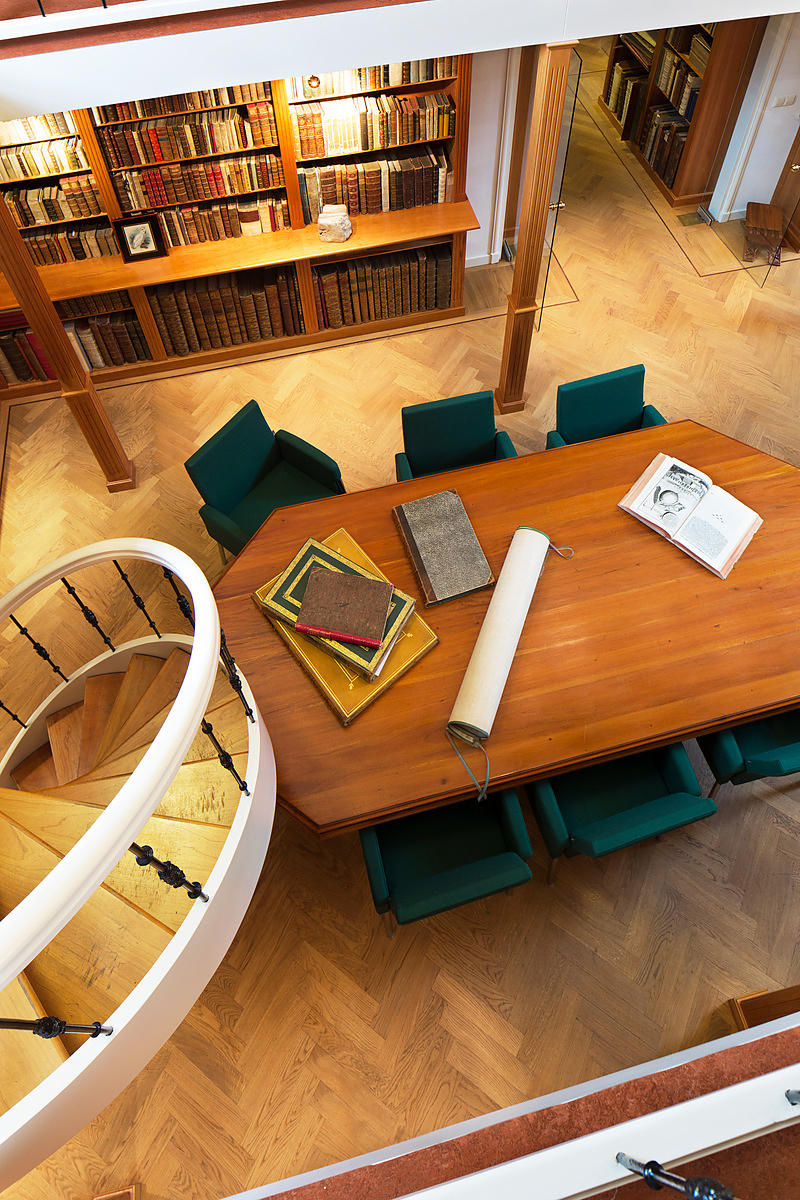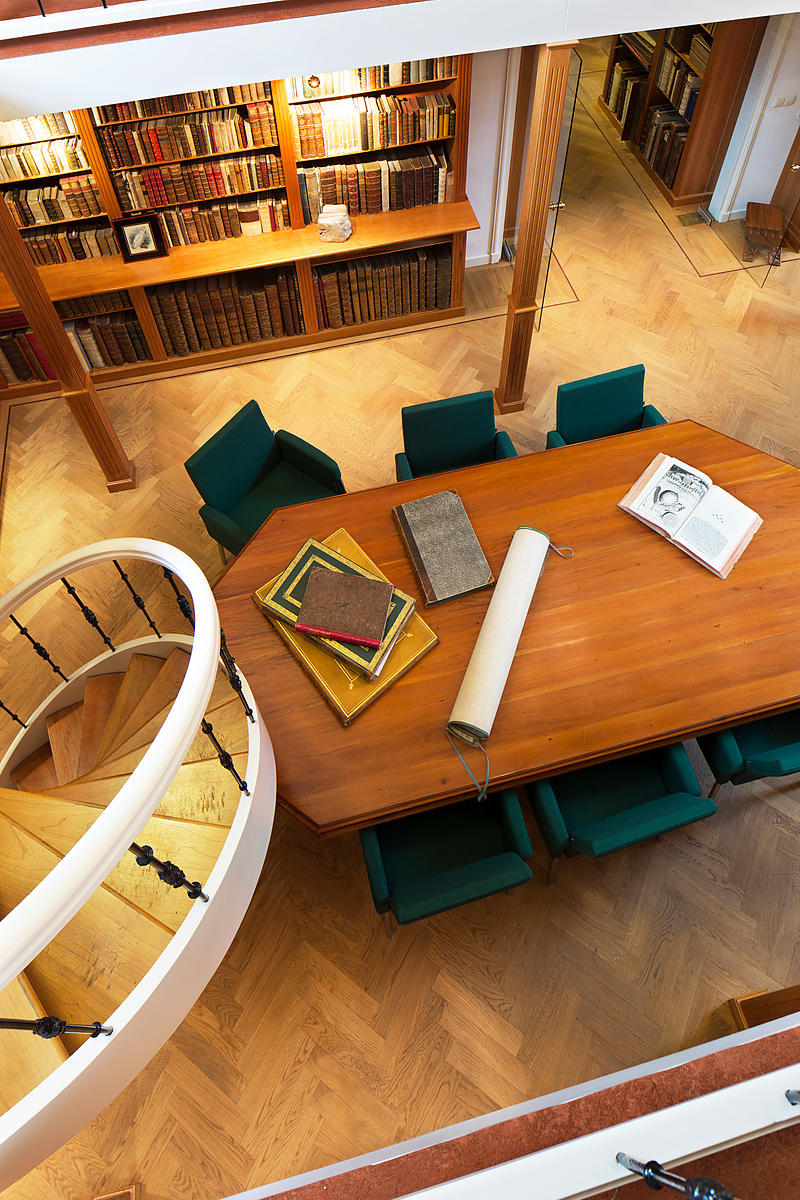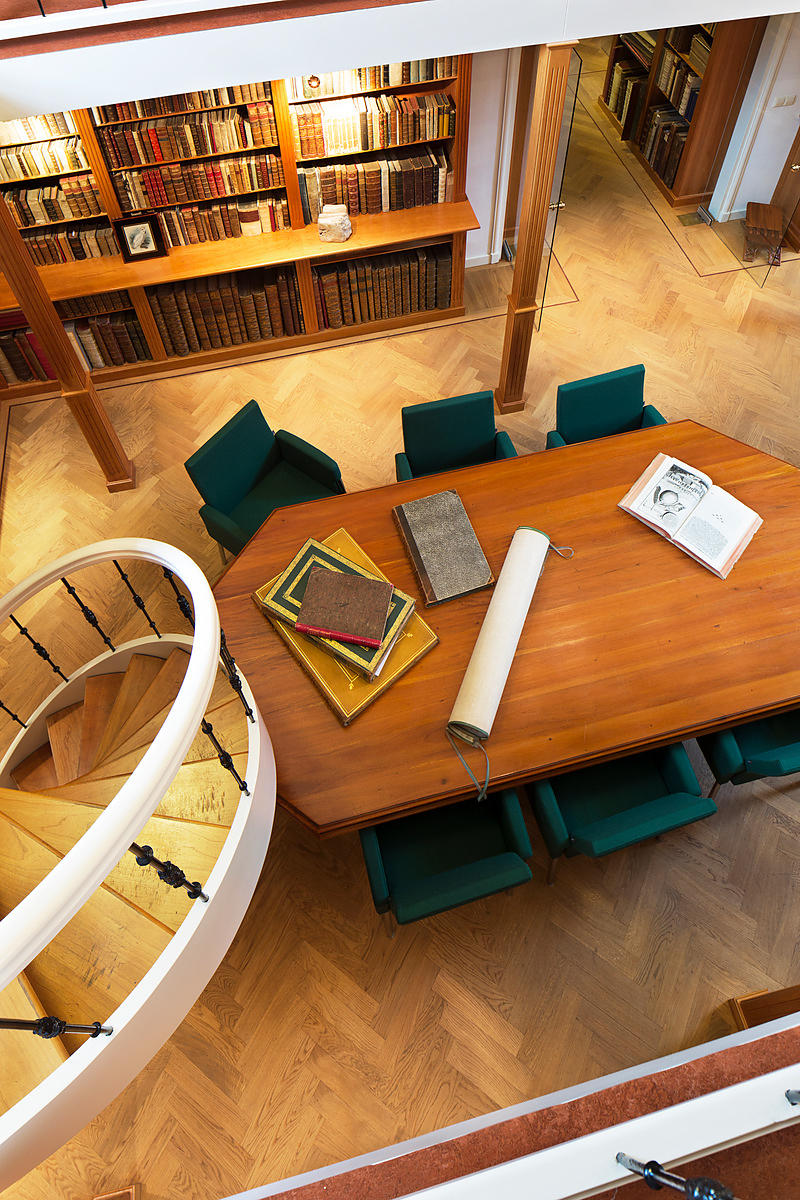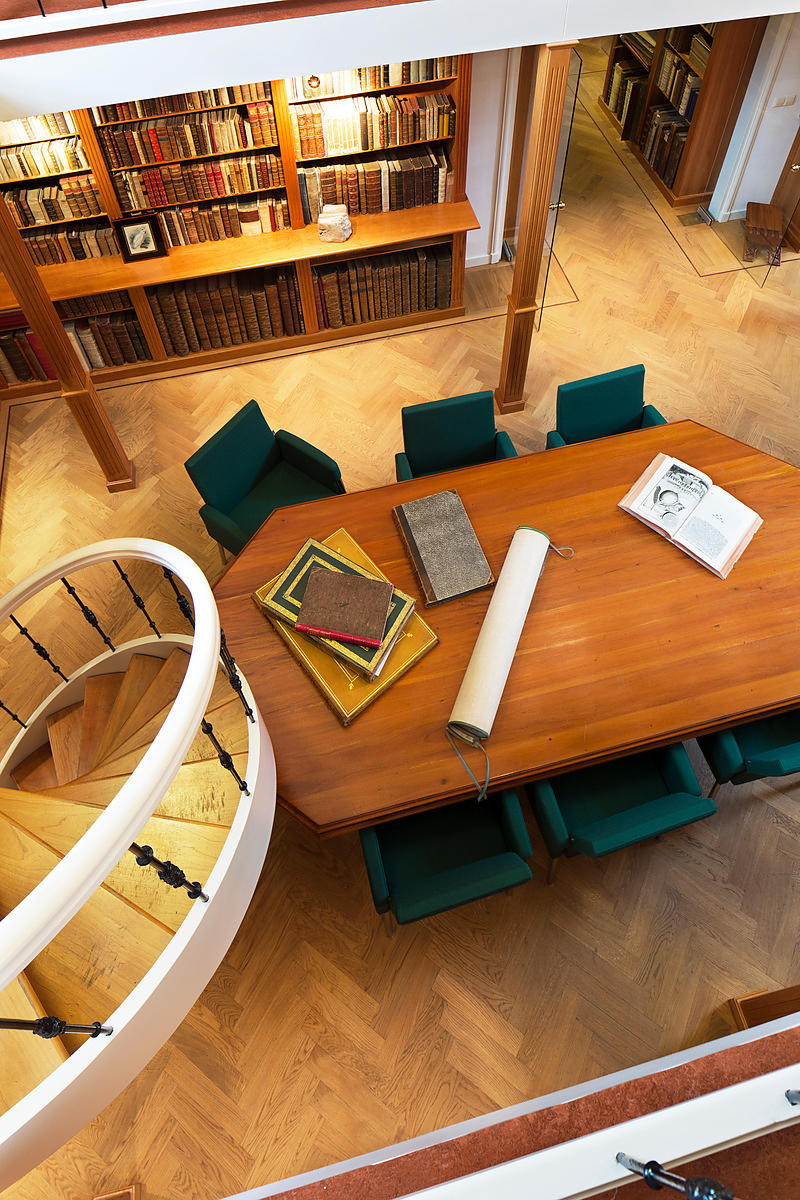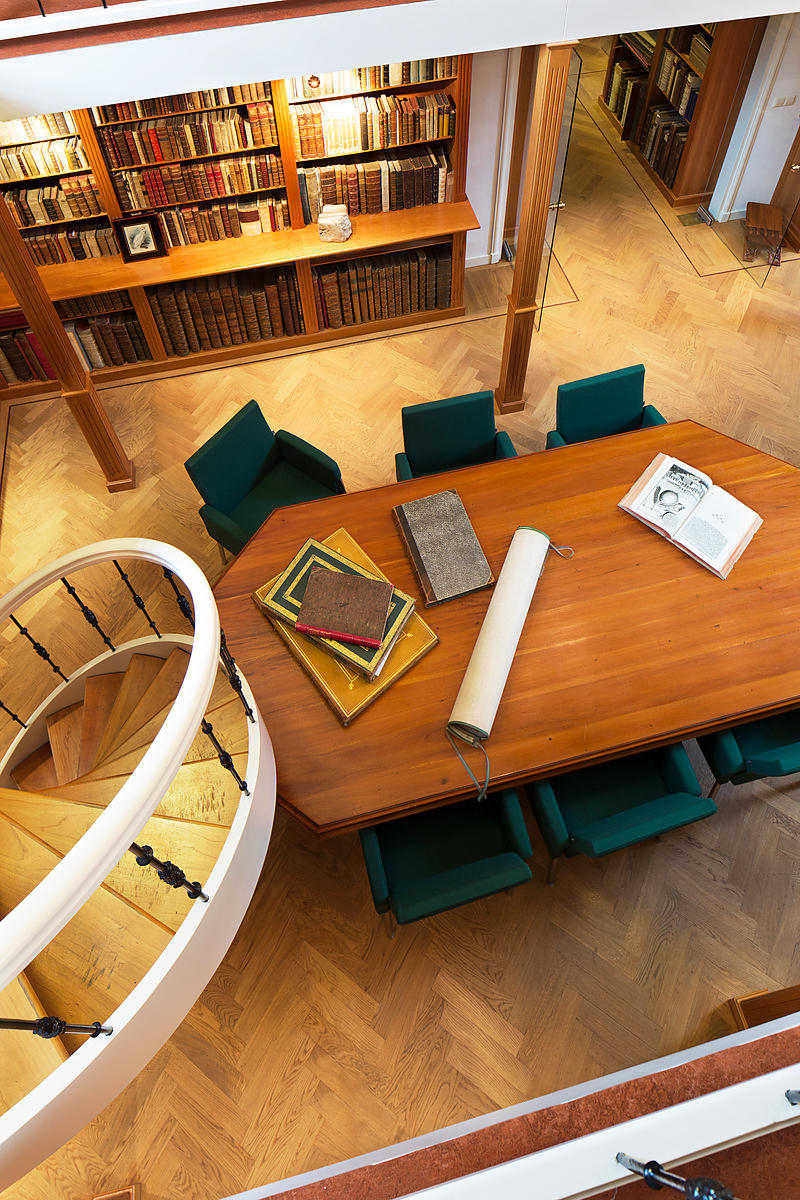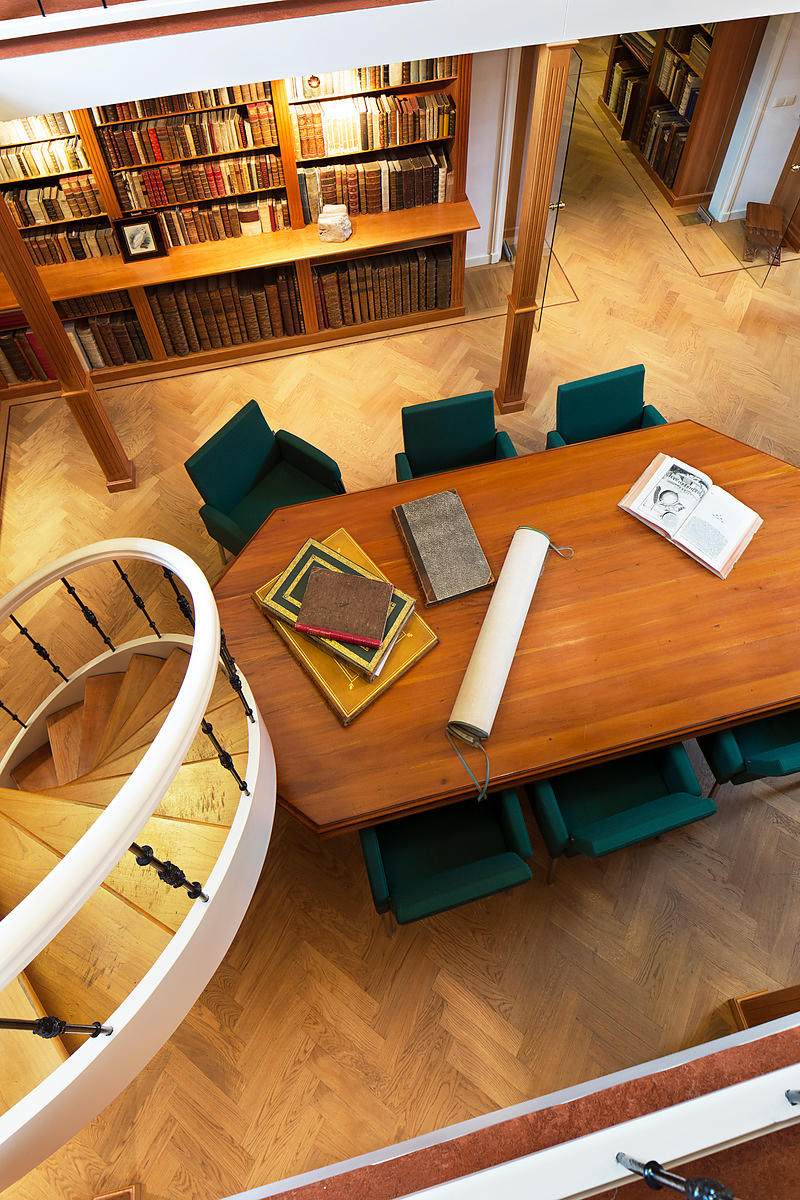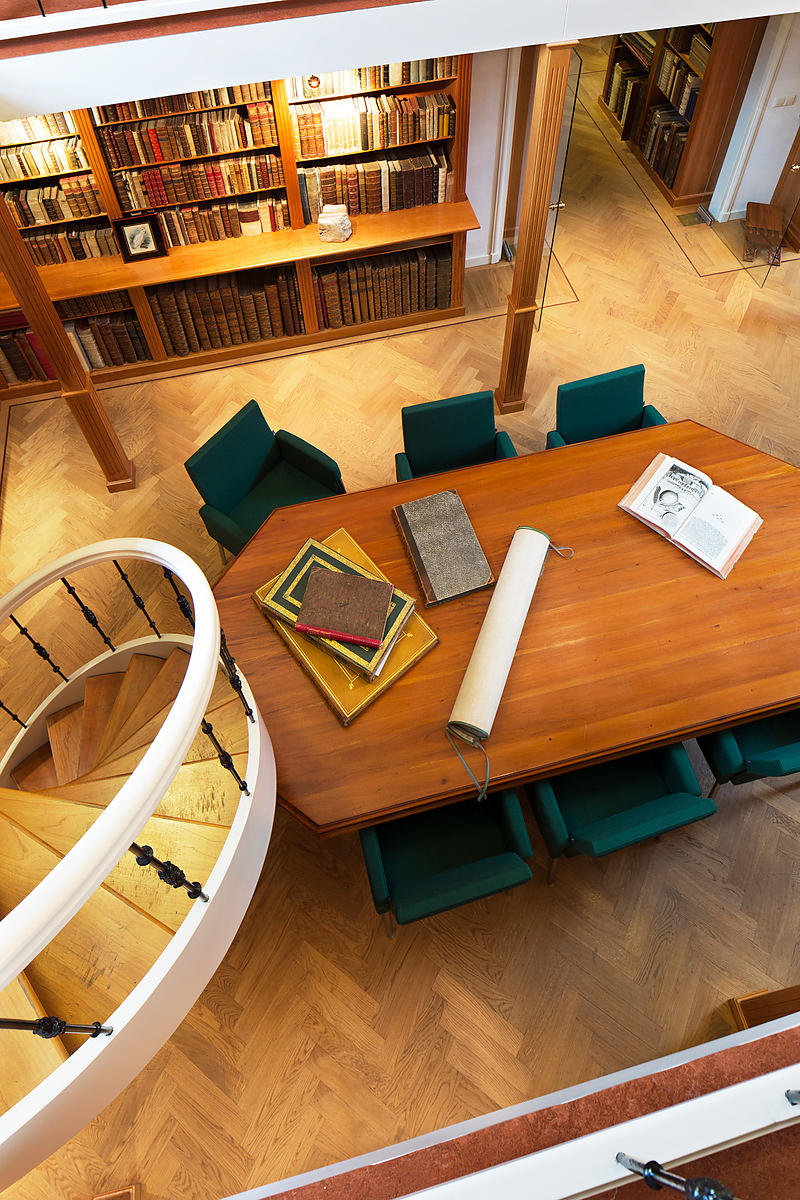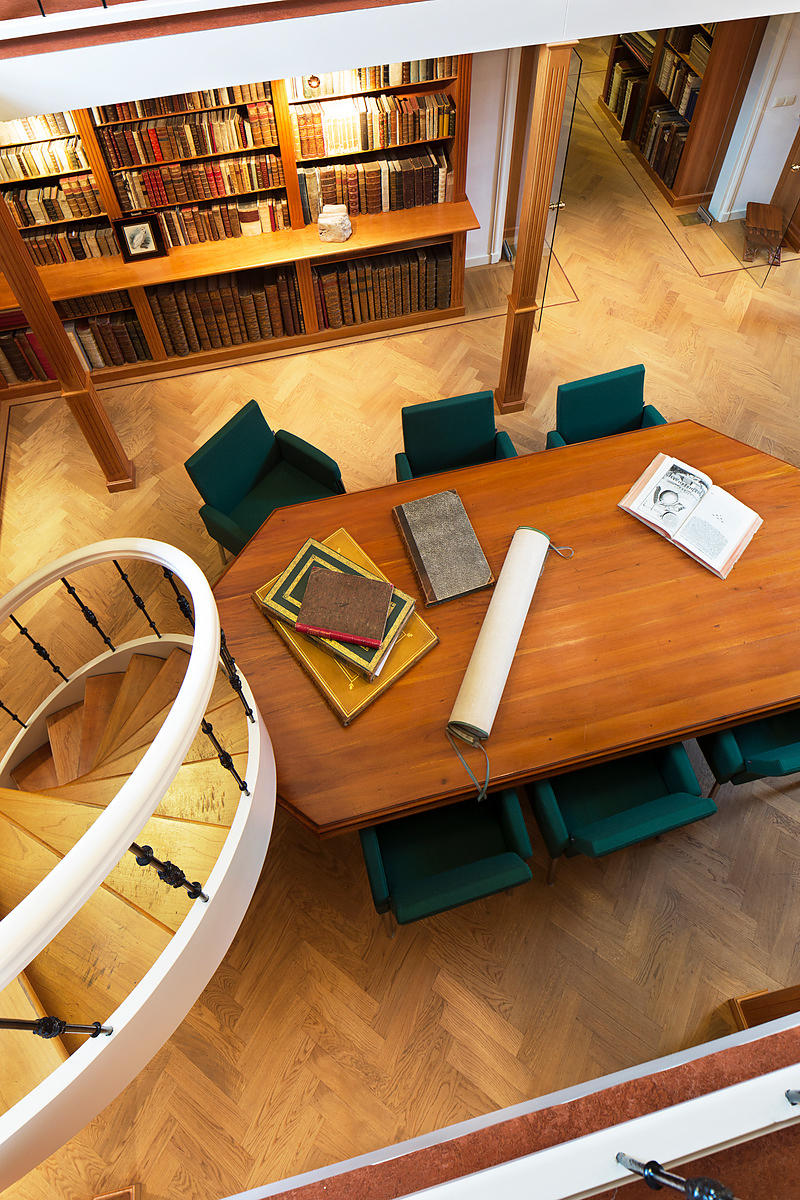 STADEN, Hans.
Beschrijvinghe van America, wiens inwoonders, wildt, naeckt, seer godloos, ende wreede menschen-eters zijn; hoe hy selve onder de Brasilianen lange gevangen geseten heeft, die hem dagelijcks dreygden doot te slaen en t'eten: …
Including: Avontuerlijcke, vreemde, ende waerachtighe beschryvinge van het landt America, alwaer Hans van Staden onder de Brasilianen, Tuppin Imbas ghenaemt, lange gevangen geseten heeft, ...
Amsterdam, Jan Jacobsz. Bouman, 1660. 2 parts in 1 volume. 4to. With 2 title-pages, the first printed in red and black, each with a different large (7 x 13 cm) woodcut illustration; and 17 smaller (5 x 6.5 cm) woodcut illustrations (plus 12 repeats) in the text, mostly of Brazilian Indians. 20th-century dark brown calf, with older stiff paper wrappers bound in.
€ 9,500
Extremely rare Dutch edition of an important and very popular eye-witness account of mid-16th-century Brazil, by Hans Staden (ca. 1520/25-ca. 1557 or ca. 1576), a Hessian artilleryman who served the Portuguese in Brazil in the years 1547-1548 and 1549-1555. During most of his second trip to Brazil he was held prisoner near Rio de Janeiro by the Tupinambá Indians. Already fluent in the Tupi language, he probably gained a more intimate knowledge of the Indians than any other writer of his day. The first part describes his voyages and his capture by the Indians, while the second part describes their culture and customs. Staden's sensational tales of the "savage, naked, very godless and cruel cannibals" of Brazil, published when Europeans knew almost nothing of the New World, immediately made the book a best-seller. While its biased view of the Brazilian "savages" was the progenitor of many widely accepted 16th-century European beliefs about the New World, it also contains a wealth of information from the direct observations of a participant observer familiar with the native language. It therefore forms one of the most important sources of both facts and misperceptions about indigenous Americans. We have located only three other copies of the present edition worldwide.
With some water stains and an occasional minor brown spot, but still in good condition and only slightly trimmed.
Alden & Landis 660/161 (1 copy); WorldCat (3 copies); cf. Borba de Moraes, p. 836; Sabin 90050; this ed. not in STCN.
Related Subjects: