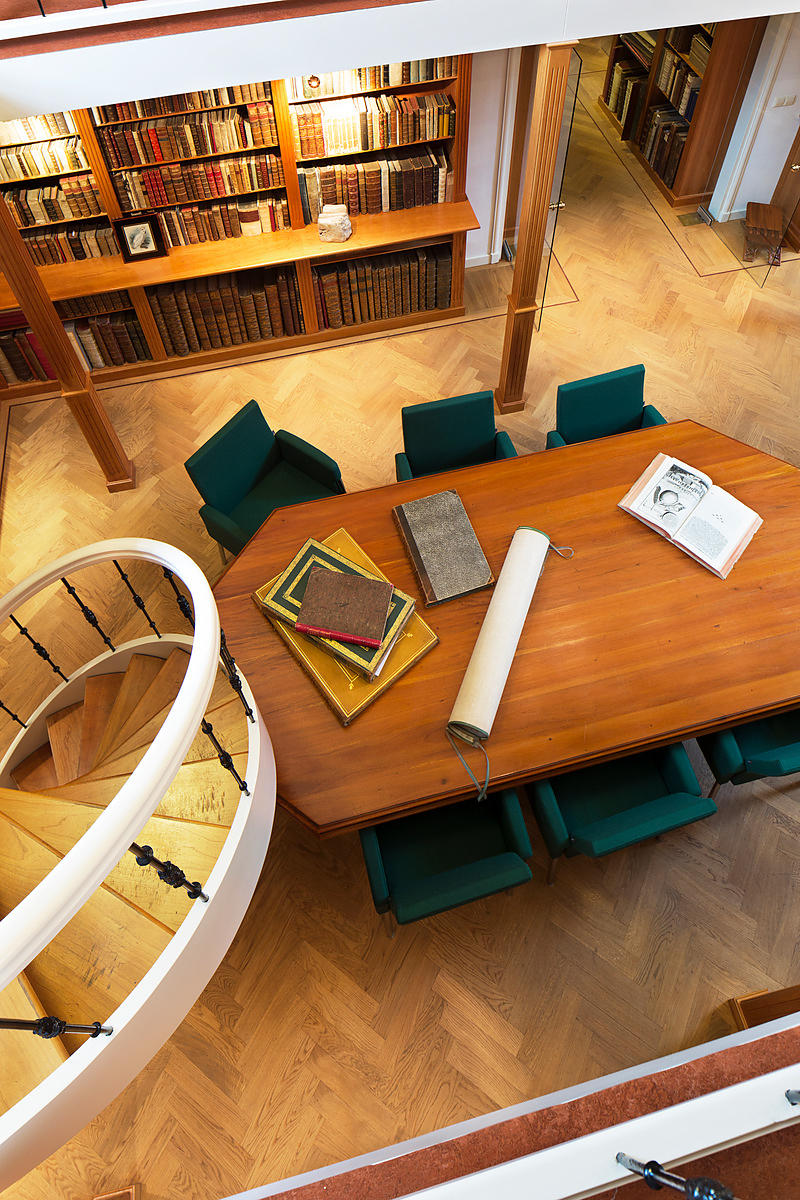 SPAENDONCK, Gerard van.
Mufle de veau. Antirrhinum majus. L. [From: Fleurs dessinées d'après nature,… Recueil utile aux amateurs, aux jeunes artistes, aux élèves des écoles centrales et aux dessinateurs des manufactures].
[Paris, 1799-1801]. Stipple engraving on unwatermarked wove paper (54.5 x 36.5 cm), printed in colour à la poupée and finished by hand, of a Antirrhinum majus showing a branched stem with flowers in various stages, signed "P.F. Le Grand sculp." In passepartout.
€ 2,750
Magnificent illustration of a Antirrhinum majus, commonly known as snapdragon, printed in colour and delicately finished by hand. This colourful flowering plant is native to the Mediterranean region and the Arabian Peninsula. It is originally part of a series of flower prints by Gerard van Spaendonck, the only engraved work published during his lifetime, "entitled Fleurs dessinées d'après Nature, which contains twenty-four magnificent drawings, brilliantly interpreted in stipple by P.F. Le Grand and other engravers. These are probably the finest engravings of flowers ever made" (Blunt) and "they are among the most breath-taking series of plates in the [Hunt] library" (Hunt). The series was originally published in 6 parts with 4 plates and available printed in black, printed in colour, or (as in the present case) printed in colour and finished by hand.
Gerard van Spaendonck (1746-1822) was a proponent of the Dutch school of floral painting. He singlehandedly transformed the genre of flower painting in France, where he managed to unite the realism of the Dutch school with the suave elegance of the French school. In 1780 he became Professeur de Peinture de Fleurs at the Jardin des Plantes. Among his many pupils was Pierre Joseph Redouté.
A few minor spots, some faint thumbing and a couple minor restorations to the lower margin, otherwise in very good condition.
Van Boven & Segal, Gerard & Cornelis van Spaendonck, pp. 178-184, no. 22a; for the series: Blunt, pp. 175-176; DHunt 673 note; cf. An Oak Spring flora 58, 92 etc.
Related Subjects: